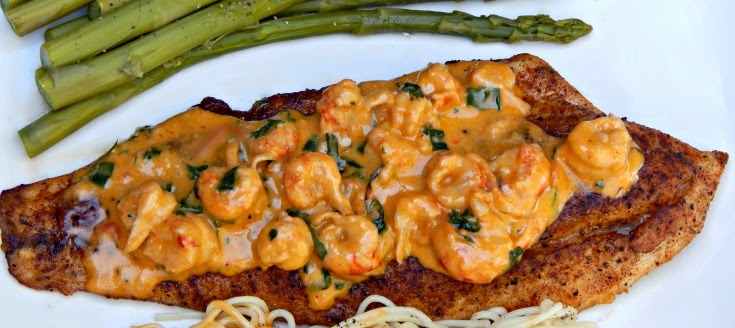 This Speckled Trout recipe is a family favorite. Growing up in South, Louisiana on the water my family has lots of opportunities to catch their Seafood to cook.
Catching seafood from our backyards has been passed down from generation to generation.
My husband and I continue the tradition of catching and cooking seafood with our little boy.
But, what if this way of life that we have come to know and love after many generations are threatened by seafood becoming endangered or extinct.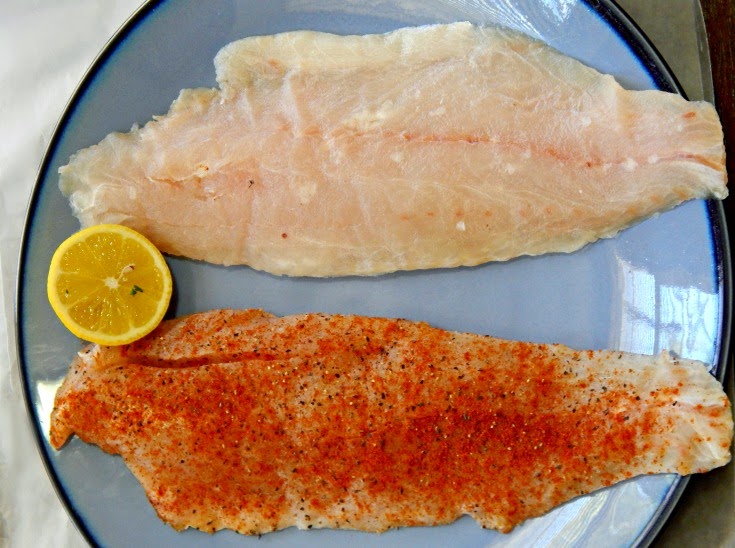 The thought of not being able to enjoy seafood if it becomes endangered, either by catching seafood myself or purchasing it from a reputable, ethical, and sustainable source worries me.
This is the reason I am excited to partner with Jessie from Life As A Strawberry to be part of the Sustainable Seafood Blog Project.
The Sustainable Seafood Blog Project was started by Jessie to bring food bloggers and readers alike together in conversation about sustainability, and to provide resources for sustainable seafood.
 Sustainability doesn't just mean to make sure we don't consume fish or seafood that's endangered or close to extinction it means more than that.
Sustainable Seafood means to fish or farm seafood in ways that consider the vitality of fish and sea creatures, and the well-being of our oceans.
The Monterey Bay Aquarium Seafood Watch offers a guide that recommends which seafood to avoid or buy; that's healthy and sustainable for the environment.
Check out the resources shared on their site.
And, you can learn more about the businesses and the bloggers that are partnering together to help bring awareness for those wanting to eat more sustainable.  
Make sure to check out the recipes of these great food bloggers that have partnered with the Sustainable Seafood Blog Project.
In honor of being a Sustainable Seafood Blog Project partner, I would love to share my recipe for Pan-Fried Speckled Trout with Creamy Crawfish.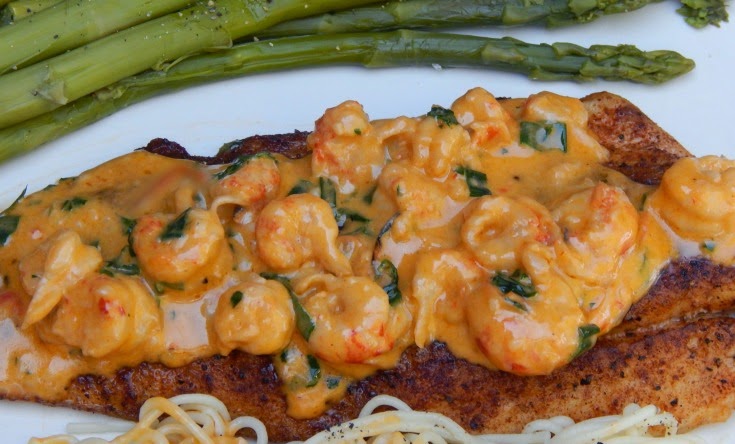 Pan-Fried Speckled Trout with Creamy Crawfish Sauce 
(You could use Shrimp instead of Crawfish)
Yield: Serves 2
Ingredients:
Fish:
2 fresh speckled trout fillets
sea salt, pepper, paprika to your liking
1/2 stick butter per fish fillet
1 tbsp. lemon juice from lemon
optional: extra lemon for squeezing on fish after it's cooked
Crawfish with Creamy Sauce:
1 pound peeled crawfish tails
1 stick of  butter
1/2 cup heavy cream
1/4 cup minced garlic
1/2 cup green onions
1/2 cup parsley
Instructions:
1. Place fish on a sheet of wax paper or clean work surface. Next, sprinkle salt, pepper, and paprika onto both sides of each fish fillet making sure to rub the ingredients into the fish with your fingers.

2. Melt 1/2 stick butter in a medium to large frying pan. Pan fry 1 fillet of fish at a time in frying pan for 2 minutes on each side.
Next, squeeze 1 tbsp. Lemon juice into a hot pan with fish letting the fish absorb the lemon juice. Remove fish from pan Repeat steps for the next fish fillet.

3. Melt 1 stick of butter in medium saucepan. Stir in minced garlic, green onions, and parsley. Saute for 3-4 minutes.
Stir in crawfish tails let cook on low heat for 5 minutes (until crawfish is heated through). Add heavy whipping cream stir until the sauce is warm and thickens.
Remove from heat. *Kim's note- if sauce, isn't thick enough add 1/2 teaspoon cornstarch and 1 tablespoon whipping cream together in a small bowl, then add to sauce mixture. 
4. Place one fish fillet on each plate, optional squeeze fresh lemon on each fish, then top with the creamy crawfish sauce, and serve immediately.
Great paired with pasta, fresh vegetables or a salad.
*If you live where crawfish is hard to find then omit this part of the recipe, and just pan-fry the trout. The fish tastes great served with or without the crawfish sauce.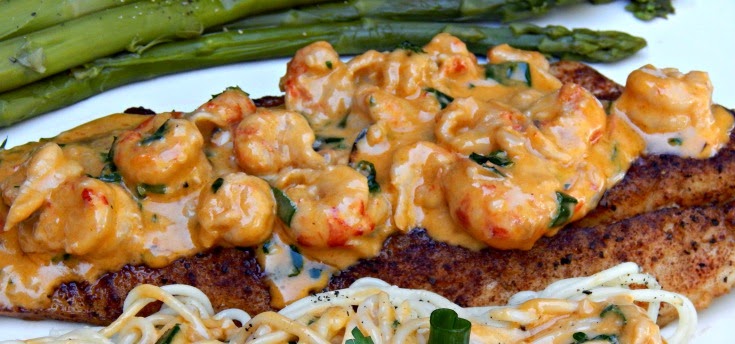 Do you have a favorite sustainable seafood recipe? I would love for you to share it with me.