Learn how to make Pan-Fried Speckled Trout with Creamy Crawfish Sauce. The pan-fried trout topped with a delicious creamy crawfish sauce is a recipe that will impress even the pickiest seafood eaters.
First of all, let me start off by saying this Speckled Trout recipe is a family favorite recipe.
Growing up in South, Louisiana on the water my family has lots of opportunities to catch the seafood we cook in our backyards. 
It's a tradition that's been passed down from generation to generation. My husband and I continue the tradition of catching and cooking seafood with our little boy.
What if this way of life that we have come to know and love after many generations are threatened by seafood becoming endangered or extinct?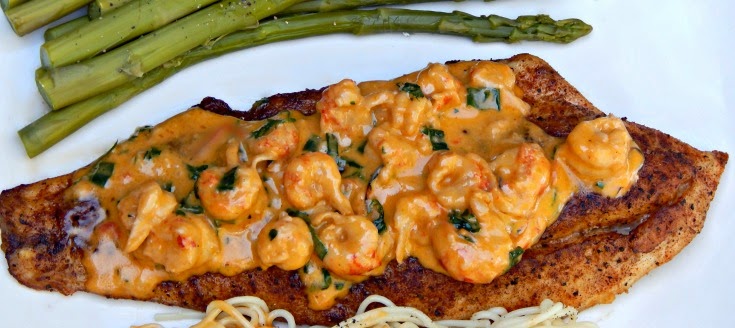 Sustainable Seafood
Secondly, the thought of not being able to enjoy seafood if it becomes endangered, either by catching seafood or purchasing it from a reputable, ethical, and sustainable source worries me.
So I partnered with the Seafood Blog project.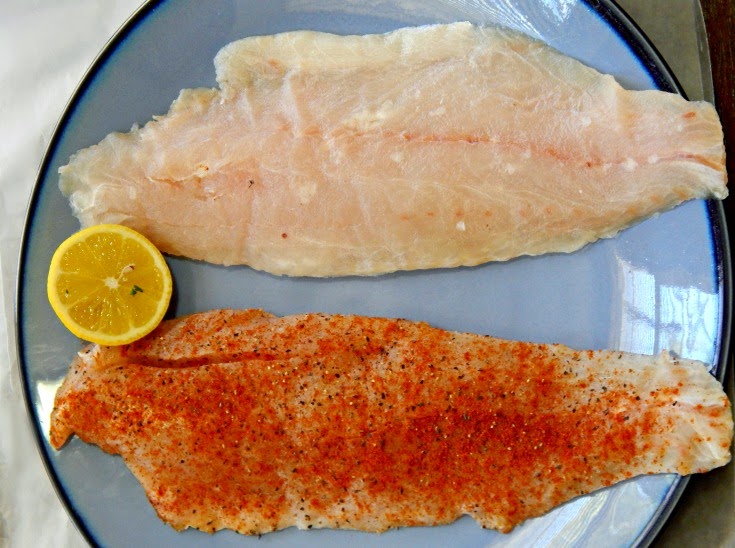 Additionally, the Sustainable Seafood Blog Project was started to bring food bloggers and readers alike together in conversation about sustainability, and to provide resources for sustainable seafood.
Sustainability doesn't just mean to make sure people don't consume fish or seafood that's endangered or close to extinction it means more than that.
Sustainable Seafood means to fish or farm seafood in ways that consider the vitality of fish and sea creatures, and the well-being of our oceans.
In honor of being a Sustainable Seafood Blog Project partner, I would love to share my recipe for Pan-Fried Speckled Trout with Creamy Crawfish.
You will find the recipe below on the printable recipe card.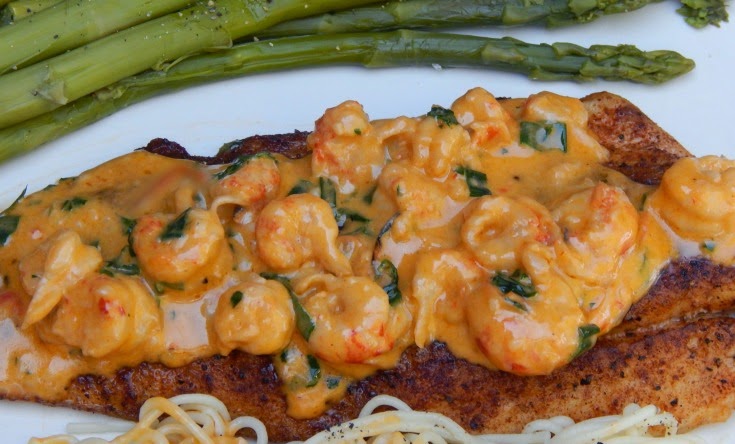 Other Fish to use 
Catfish
Bass
Redfish
Red Snapper
Crappie
Flounder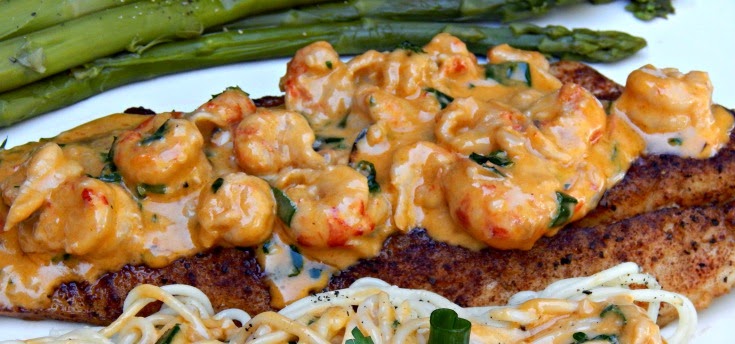 What side dish goes with Pan Fry Speckled Trout?
Pasta
Asparagus
Salad
Potatoes
Coleslaw
Corn on the Cob
Mac and Cheese
Need something to wash down your seafood? Try our Butterfinger Pudding Shots they're the best adult boozy treat.
You might even like these Boozy Margarita Cake Balls. They are the most popular dessert on our site. Don't forget about trying our Dole Whip Margaritas and the Blue Curacao Shark Drink.
This post contains affiliate links and as an Amazon Associate I earn from qualifying purchases.
More Cajun Recipes
We hope you enjoy our Pan-Fried Speckled Trout with Creamy Crawfish Sauce recipe.
It's a great recipe to enjoy any day of the week!
Do you have a favorite sustainable seafood recipe? I would love for you to share it with me below in the comments.