This recipe for Cajun Boiled Red Potatoes is one of my original recipes. It reminds me of the potatoes from my family's seafood boils.
Over 20 years ago I came up with this recipe when my family moved from Louisiana to Florida.
My in-laws would mail us a care package every few weeks with our favorite cajun seasonings and foods.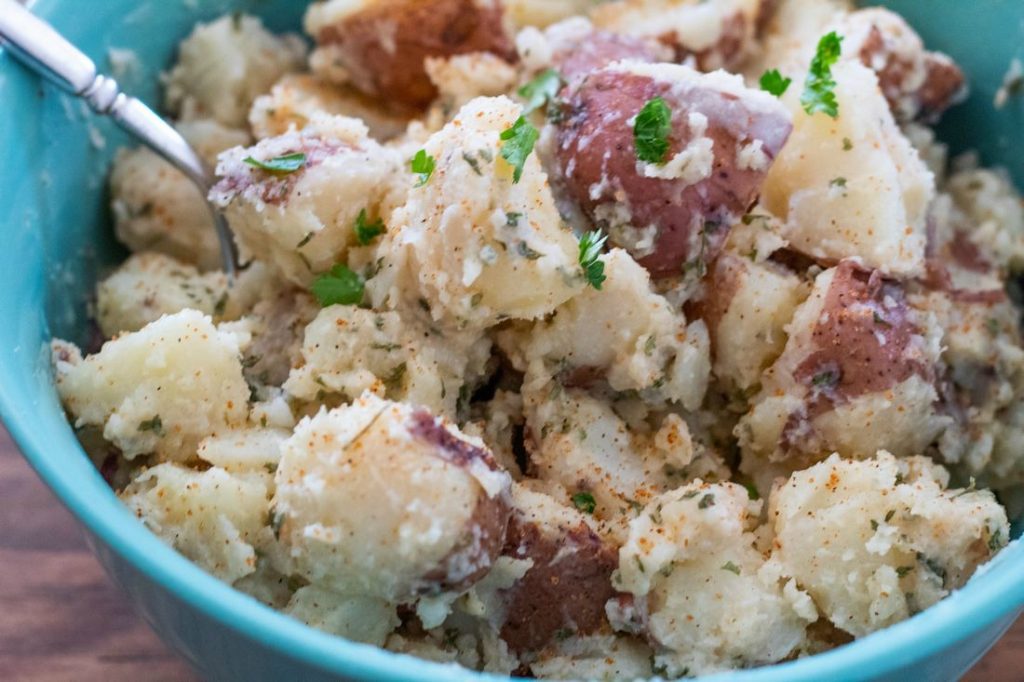 Additionally, these Cajun Boiled Red Potatoes became a favorite family recipe.
Even though we could eat seafood in Florida, it wasn't the same as our Louisiana crawfish and crab boils.
The recipe for the boiled potatoes uses almost all the same seasonings we put into our cajun seafood boil recipe.
Thus, making them taste like the crab and crawfish boiled potatoes.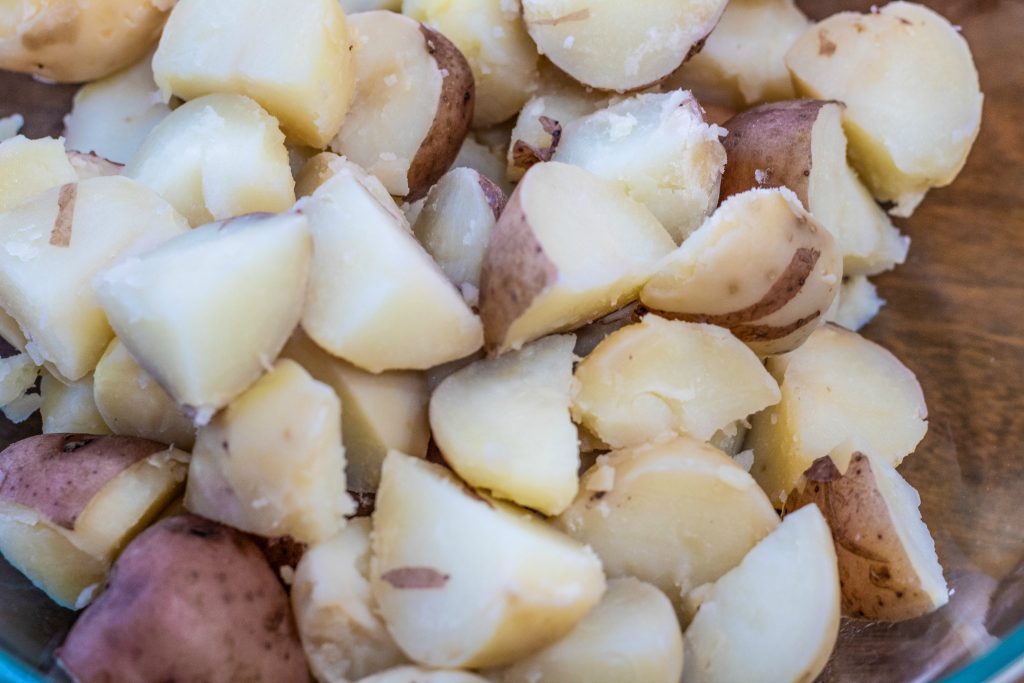 How to do you make Cajun Boiled Potatoes?
First, you'll need to place 3 pounds of whole red potatoes with skins on them into a pot of water.
Next, add liquid crab boil and a little salt. Hence, letting the red potatoes boil until fork tender, about 20 minutes.
Second, drain the potatoes, then cut them into fourths.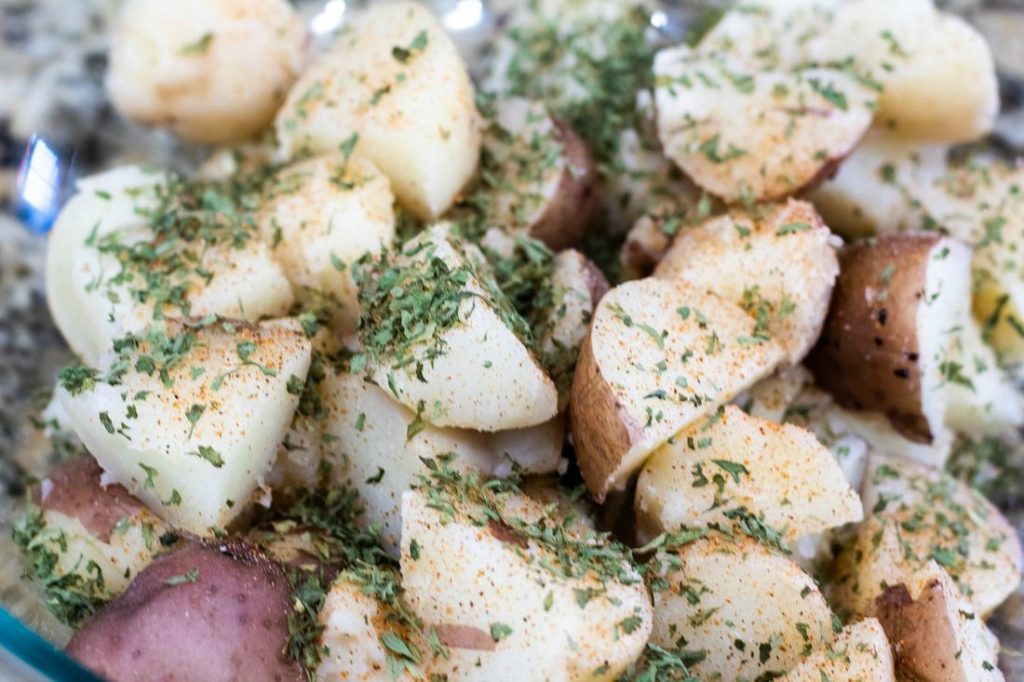 Third, place potatoes into a large mixing bowl. Add dry parsley flakes and cajun seasoning.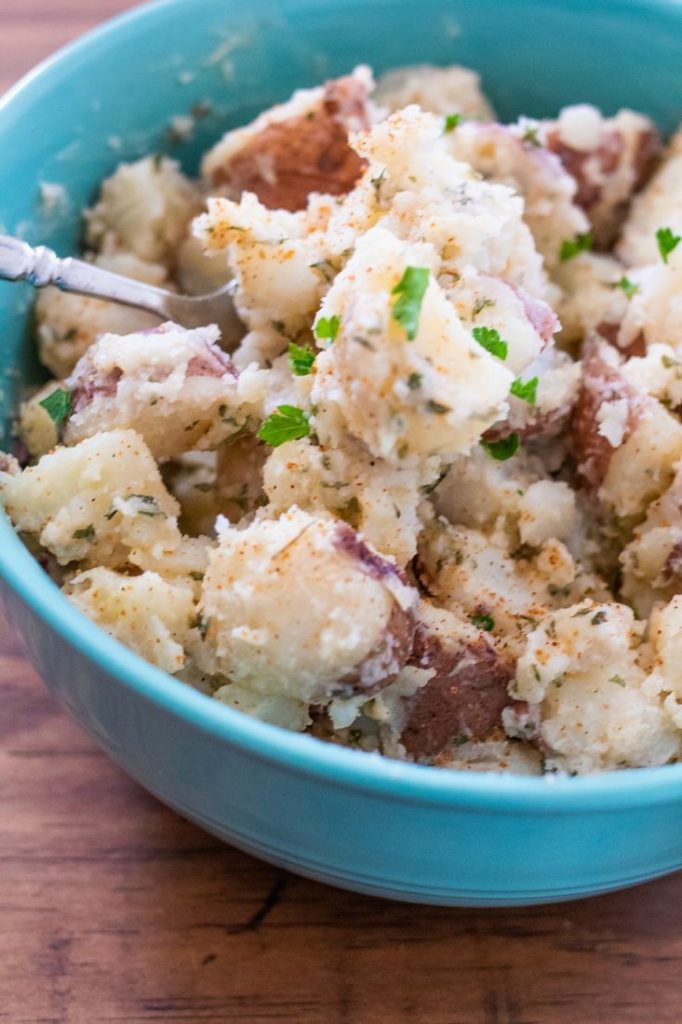 Last, melt one stick of butter in the microwave. Pour the butter over the potatoes. Mix the red potatoes and butter together.
Sprinkle on more cajun seasoning and top with fresh parsley.
We used Slap Your Mama cajun seasoning but, you could use Zatarain's, or Old Bay Seasoning. Serve while warm.
The Cajun Boiled Red Potatoes pair great with fried or grilled seafood and my homemade coleslaw recipe.
Also, sometimes we use leftover potatoes from our seafood boils to make this recipe.
I can't wait until crawfish season to boil up some this crawfish recipe with sausage, onions, celery, corn, mushrooms, garlic, lemon, and some red potatoes!
More recipes for you
Pin Cajun Potatoes