These Shrimp Stuffed Potatoes is an easy recipe and makes a great meal or side. The whole family will love these delicious stuffed potatoes.
My Shrimp Stuffed Potatoes are delicious and kid approved. My little boy loves when I cook these delicious potatoes for dinner.
They are stuffed with shrimp and topped with cheese. You should try this recipe I promise you won't be disappointed.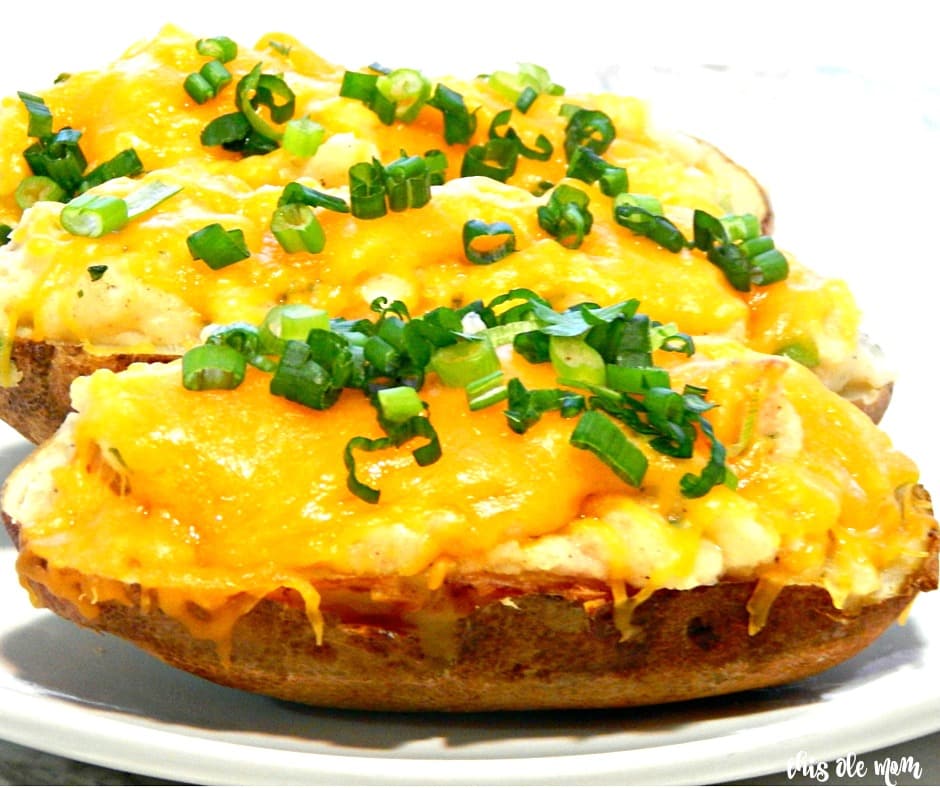 Sometimes I make the potatoes with crawfish instead of shrimp.
My family doesn't have a preference they love the stuffed potatoes no matter which seafood I use.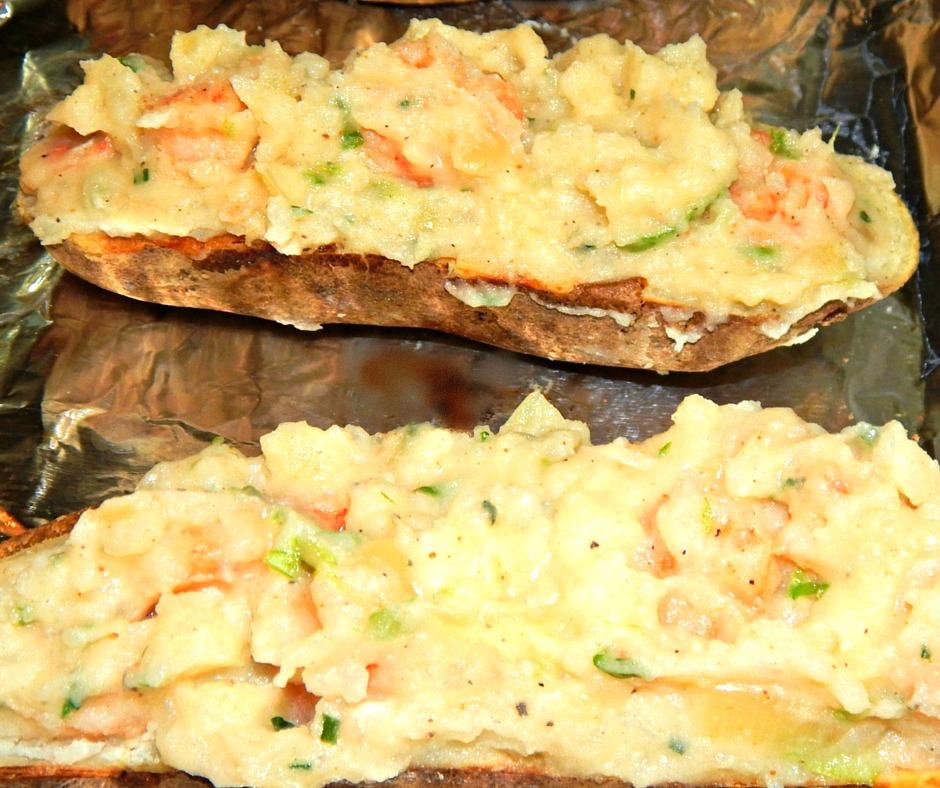 The Shrimp Stuffed Potatoes would make an excellent dinnertime meal served with a your favorite side dishes.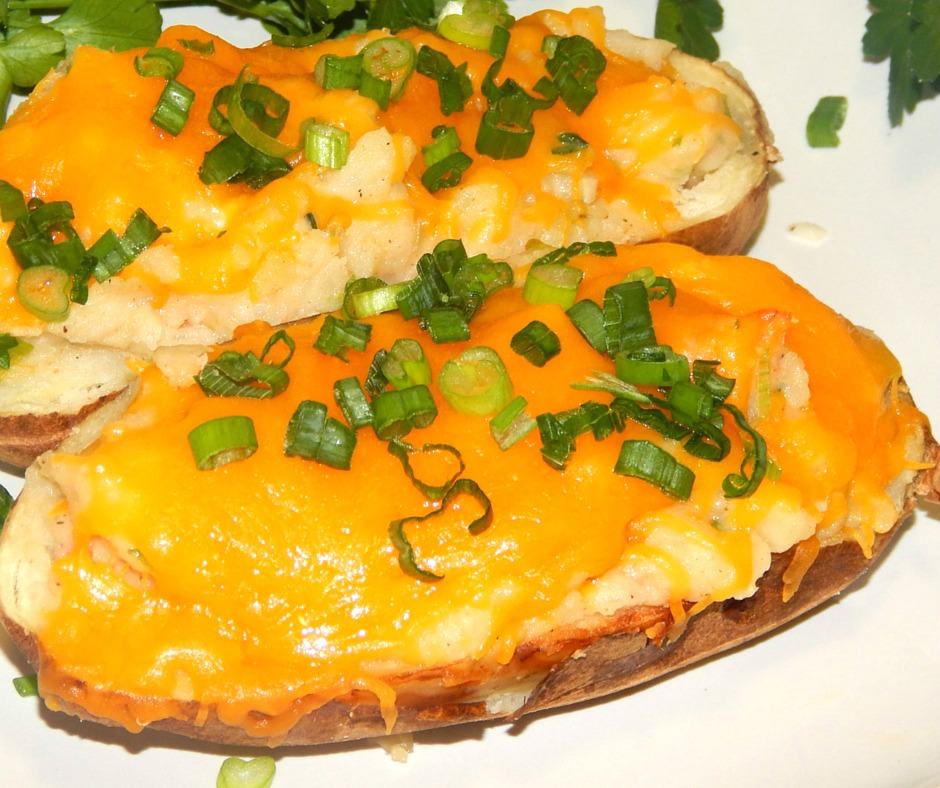 What's in Shrimp Stuffed Potatoes
4 large baking potatoes
3/4 c. butter
3/4 c. whipping cream
1 cap full Louisiana liquid crab boil
Louisiana Seasoning
Salt and pepper to taste
1/4 cup fresh parsley, chopped
1 medium onion, diced
2 cloves garlic, minced
1/4 cup green onions, chopped
2 cups grated cheddar cheese
1 lb. peeled shrimp
How to make Cheesy Potatoes 
First, scrub and clean the potatoes. Bake the potatoes at 325 f. degrees on a cookie sheet lined with foil until done (about 1 hour).
Remove the potatoes from the oven using an oven mitt. Let potatoes cool. Cut the potatoes lengthwise and scrape the inside out into a large mixing bowl.
Make sure to leave enough potato inside to hold the shell together.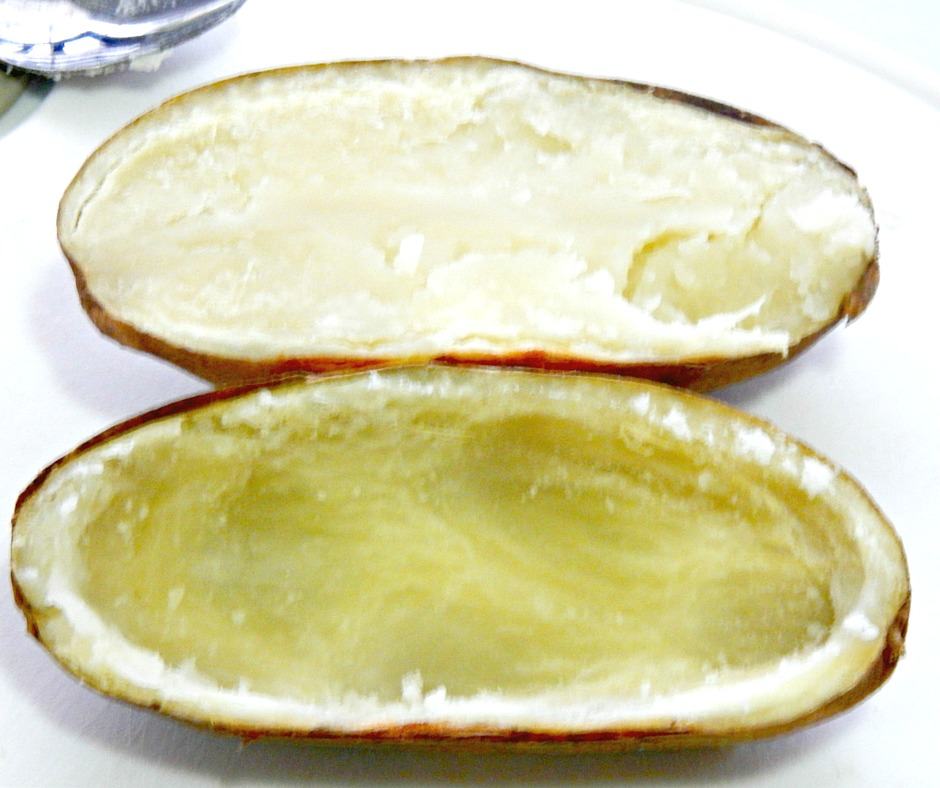 Whip the potatoes and whipping cream together in a large mixing bowl. In a skillet melt the butter, add the vegetables, shrimp, and the cap full of liquid crab boil.
Cook the shrimp and vegetables on medium heat stirring continuously until the shrimp is finished cooking.
Stir in the potatoes, Louisiana seasoning, salt and pepper to your liking. Mix all ingredients together well. Remove the potato mixture from the stove.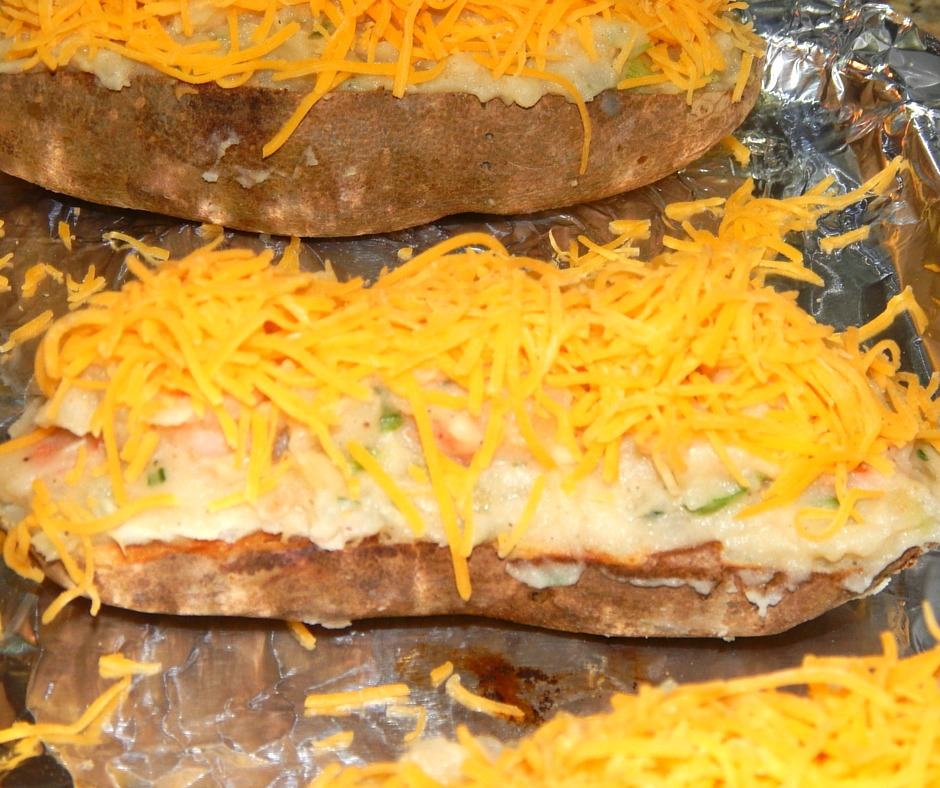 Place each potato half on a cookie sheet lined with foil. Using a spoon or cookie scoop fill each potato shell with the potato mixture.
Sprinkle cheese on each potato half. Place the potatoes in a 325-degree pre-heated oven.
Bake the potatoes until the cheese melts. Remove the pan from the oven using oven mitts. Serves 8.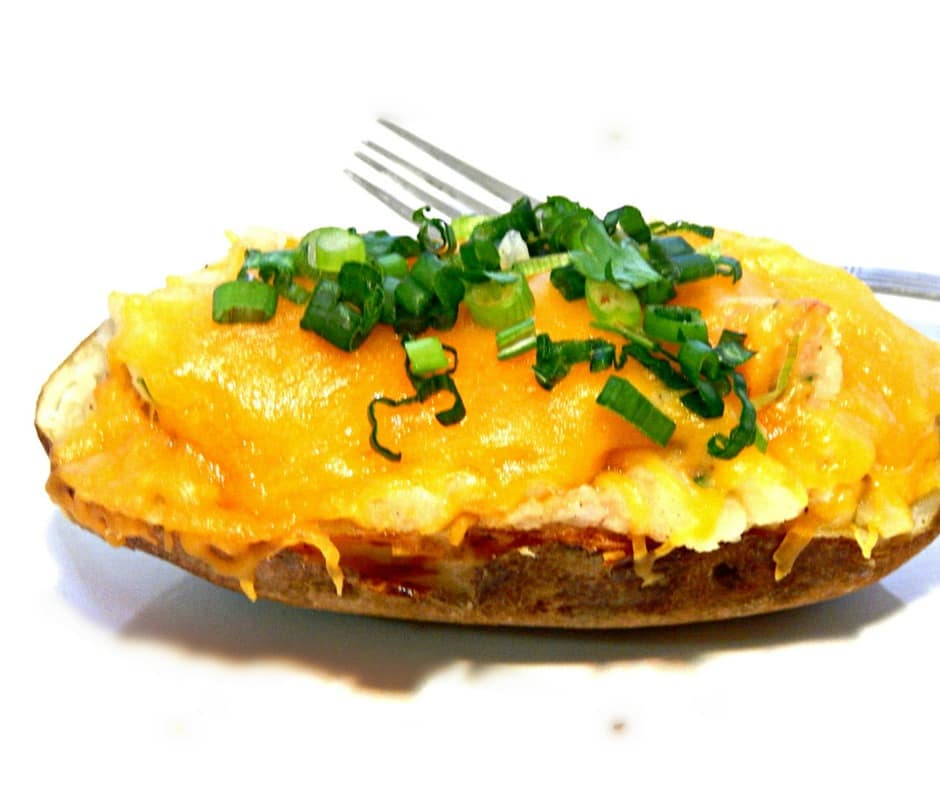 Don't these cheesy stuffed potatoes look delicious? Do you have a favorite potato recipe?
More Recipes For You