Learn how to make these easy and delicious Shrimp Balls. The Shrimp Balls are fried to a golden brown perfection and make a great appetizer or meal.
Also, the Shrimp Balls are fantastic served with either potato salad, french fries, brown gravy, or a red sauce over rice.
This Shrimp Balls recipe I am sharing is similar to my popular Crawfish Balls recipe.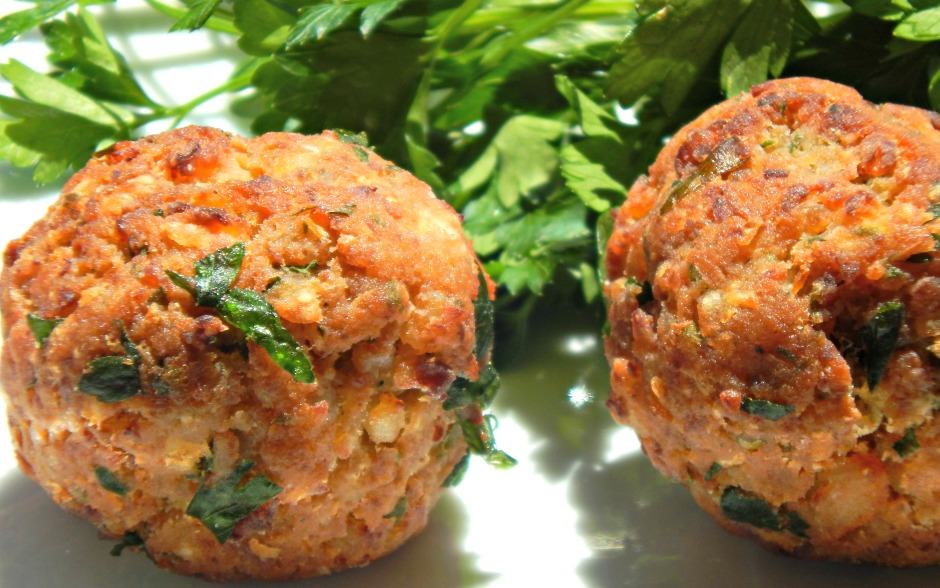 I recently concocted this fried shrimp ball recipe after many of my readers asked if shrimp could be used instead of crawfish.
My family tested the shrimp balls appetizer and agreed that they are just as delicious as the Crawfish Balls. I hope you enjoy this tasty recipe.
The Shrimp Balls taste wonderful served with either potato salad, or Cajun boiled red potatoes, french fries, brown gravy, or red sauce over rice.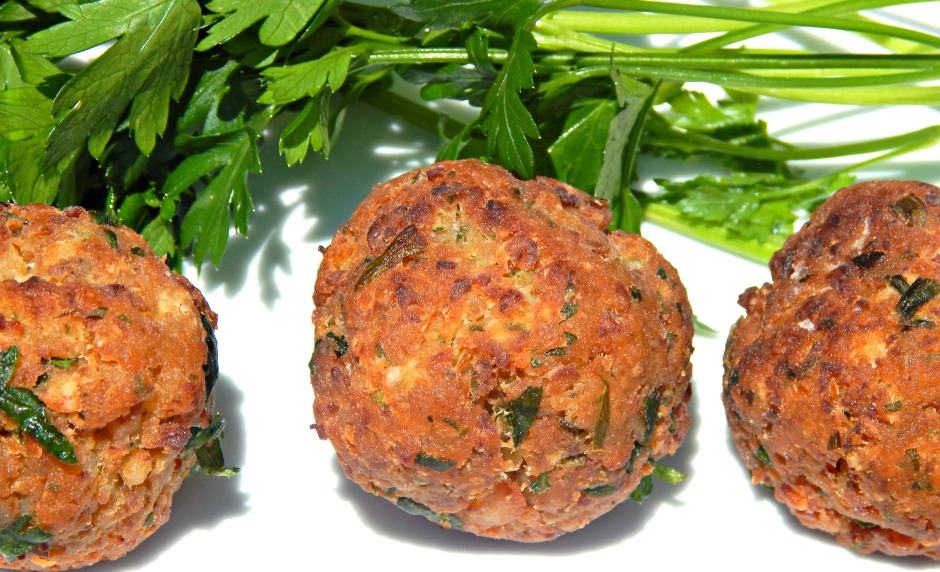 You could also serve these mouth-watering shrimp balls as an appetizer with your choice of dipping sauce.
Additionally, my family also loves macaroni and cheese balls and boudin balls.
Hence, when having a family gathering, it would be fun to have a table with the Shrimp Balls, and the other type of fried balls for guests to enjoy.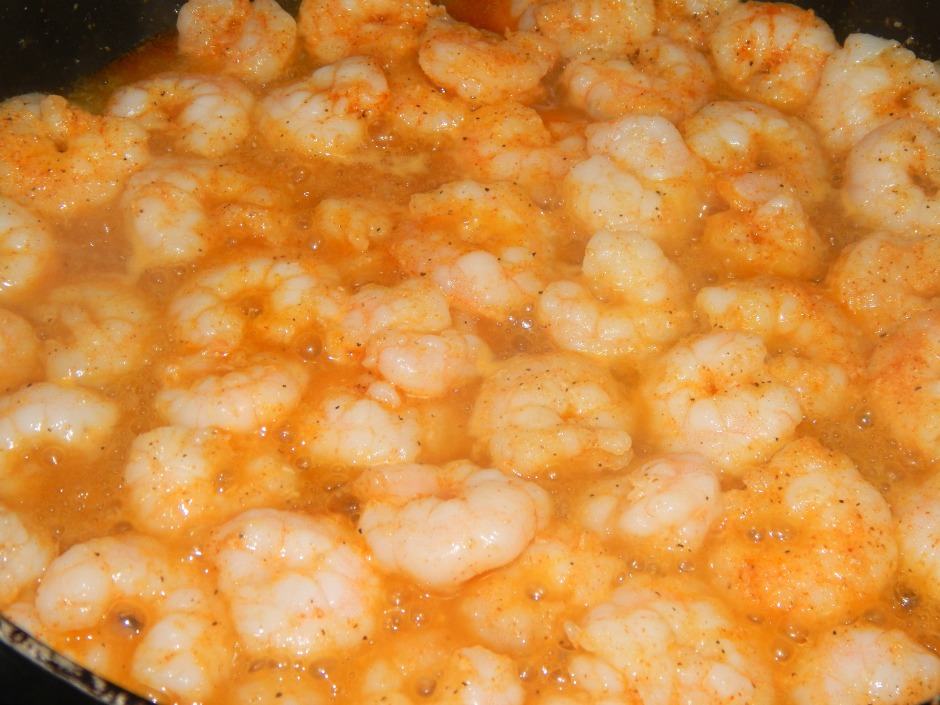 How to Make Shrimp Balls
To make the delicious and spicy cajun Shrimp Balls recipe, first you'll need to cook the shrimp.
Second, chop the vegetables using a food processor.
Drain any liquid. Next, add the shrimp to the food processor chopping them into small chunky pieces. Make sure to drain all the liquid once the shrimp are chopped.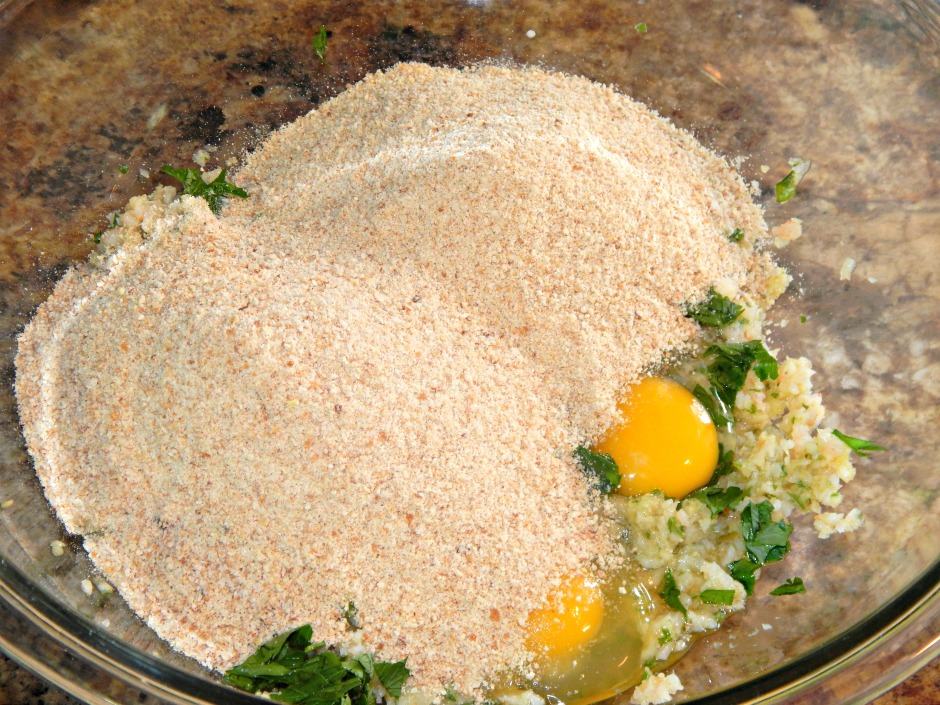 Third, pour the shrimp mixture into a bowl with the remaining ingredients. Mix the ingredients with clean hands.
Fourth, roll the shrimp into round balls. The round balls should be the size of golf balls. Last, roll the balls in flour.
And, cook them in cooking oil in a deep fryer. Remove the round balls from the deep fryer and let cool before eating them.  
That's it! Doesn't this Shrimp Ball recipe sound amazing?
I hope you learned how to make this Shrimp Balls recipe, it's a family favorite.
Print
Scale
Ingredients
1

pound cooked shrimp (thawed)

1 tablespoon

butter

4

cloves garlic, crushed

1 1/2 cup

Italian bread crumbs

1

large onion, chopped

2

eggs

1 tablespoon

Worcestershire sauce

1 teaspoon

fresh squeezed lemon juice
Louisiana crawfish shrimp & crab boil seasoning (from bag)

1/4 cup

chopped parsley

1/2 cup

chopped green onions
all Purpose flour
cooking oil
---
Instructions
1. In a medium pot on low heat, cook shrimp with one tablespoon butter. Stir in 1 tablespoon of Louisiana crawfish boil mix. Remove shrimp from heat once warmed or if using raw shrimp cook until the shrimp cook thoroughly. Stir in lemon juice, mix well and set aside.
2. Chop onion, garlic, and green onion in food processor or chopper.
3. Using a strainer drain all the liquid from the shrimp, once the liquid is removed then place shrimp in the food processor on top of the chopped vegetables.
4. Chop the shrimp up into pieces be careful not to make the shrimp mushy; they should be chunky.
5. Pour the shrimp mixture into a large mixing bowl, add remaining ingredients. Note: I chopped the parsley with a knife.
6. Mix ingredients well with clean hands or use gloves.
7. Shape shrimp mixture into golf size balls. Place on a cookie sheet. Should make 13-14 balls.
8. Roll balls in flour. I stirred in 1 tablespoon of garlic powder into the flour. Heat cooking oil in deep fryer to 325 degrees. Fry 3-4 balls at a time in deep fryer until brown. Please be careful when cooking with hot oil.
9. Once the shrimp balls are brown, carefully remove them with a slotted spoon and place onto a cookie sheet lined with paper towels. Serve warm and enjoy!
Category:

Appetizer

Cuisine:

Cajun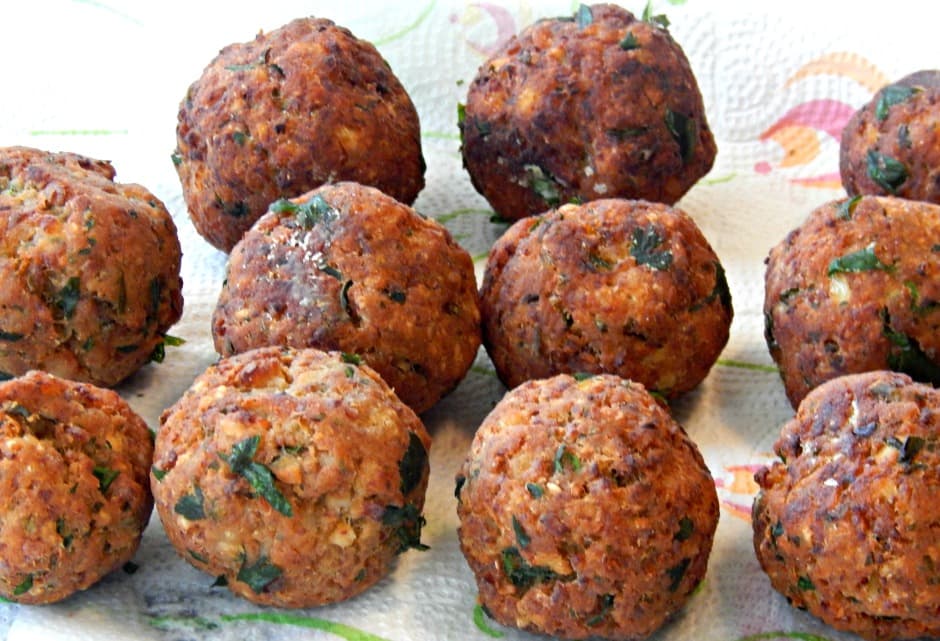 Pin Me: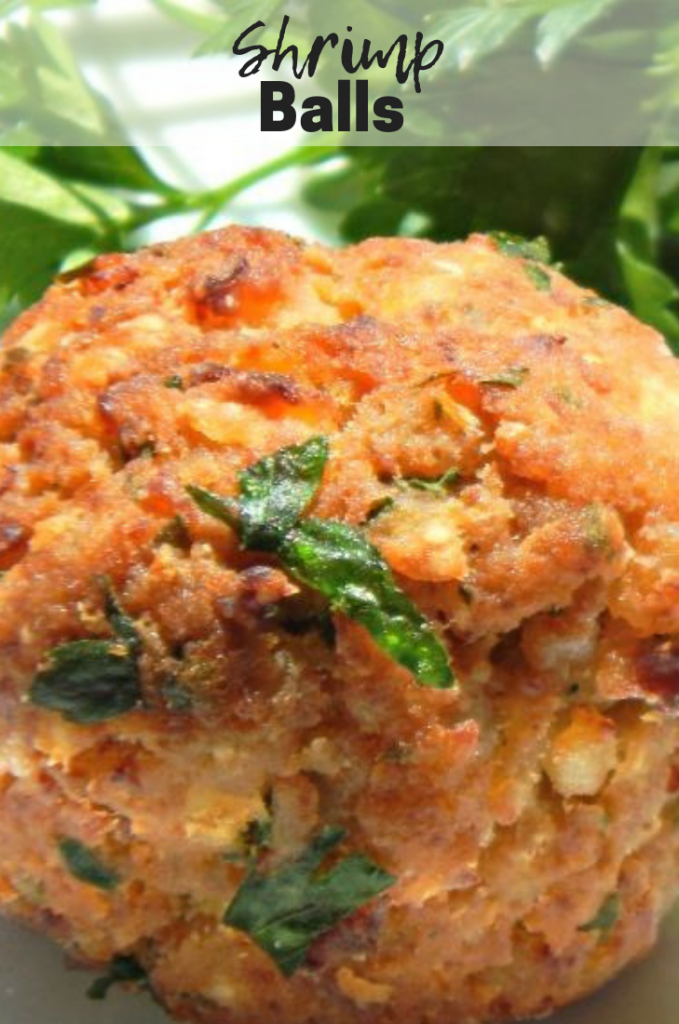 Have you ever heard of Shrimp Balls? Also, don't forget to check out my Crawfish Balls recipe.
And, check out some of my other seafood recipes :