Welcome to "This Ole Mom" Blog
Email: thisolemom@gmail.com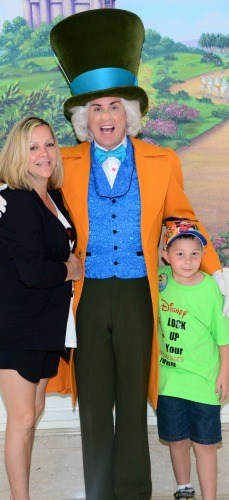 Hi! My name is Kim. I'm a proud mom of one eight- year old and two adult children (22 & 26). I live in South, Louisiana and was born and raised in New Orleans.
I started This Ole Mom blog to document and share my love for cooking, crafting, and traveling with my friends and family. It quickly grew into a community where people can come and find a favorite family recipe, a craft to make, or a fun place to travel with their family.
A LITTLE ABOUT ME :
I love to eat, cook, and travel. I travel mostly with my youngest son. We're always looking for new places to explore. Disney World has become one of our favorite places. We both love how magical Disney makes us feel when we are there. It's such a great place to make memories. As an older mom, it's important to me that I create everlasting memories with my son.
I'm also a huge social media addict. I enjoy connecting with others and sharing my life in hopes to put a smile on someone's face or inspire them to get out of their comfort zone and try something different, regardless of their age or if they have a disability.
WHAT I BELIEVE:
I believe in always smiling no matter what, being kind and helping others, and to think positive!
I hope that you can find something here to inspire you!! Please don't be a stranger if you ever have a question email me at kseghers@rocketmail.com.
Connect with me:
As Seen On: 
The Huffington Post (HUFFPOST)  here.
Moore's Marinades & Sauces here
 Tex Appeal Magazine (A Central Texas Magazine) February 2014
go here to see Publication feature on pages 16-17.
Featured on MyPrintly.com go
here
to read. (March 2015)
Moms Meet, Mom Ambassador Interview go here to read. (March 2015)