This Instant Pot Breakfast Casserole tastes delicious and looks elegant enough to serve at any holiday breakfast or brunch. Also, it's a filling recipe chock full of cheese, eggs, veggies, and bacon.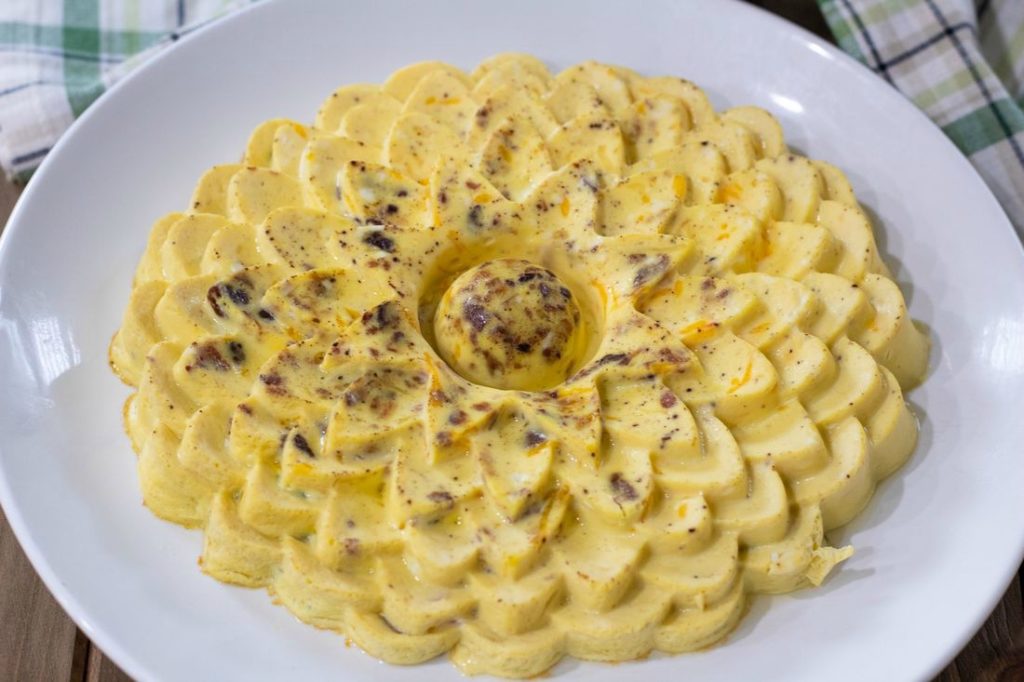 A few months ago I found this Chrysanthemum silicone cake mold on Amazon. And, I knew it would be perfect to make an Instant Pot recipe in it.
Of course, I wasn't sure if I wanted to use the silicone mold to make an Instant Pot dessert or something else.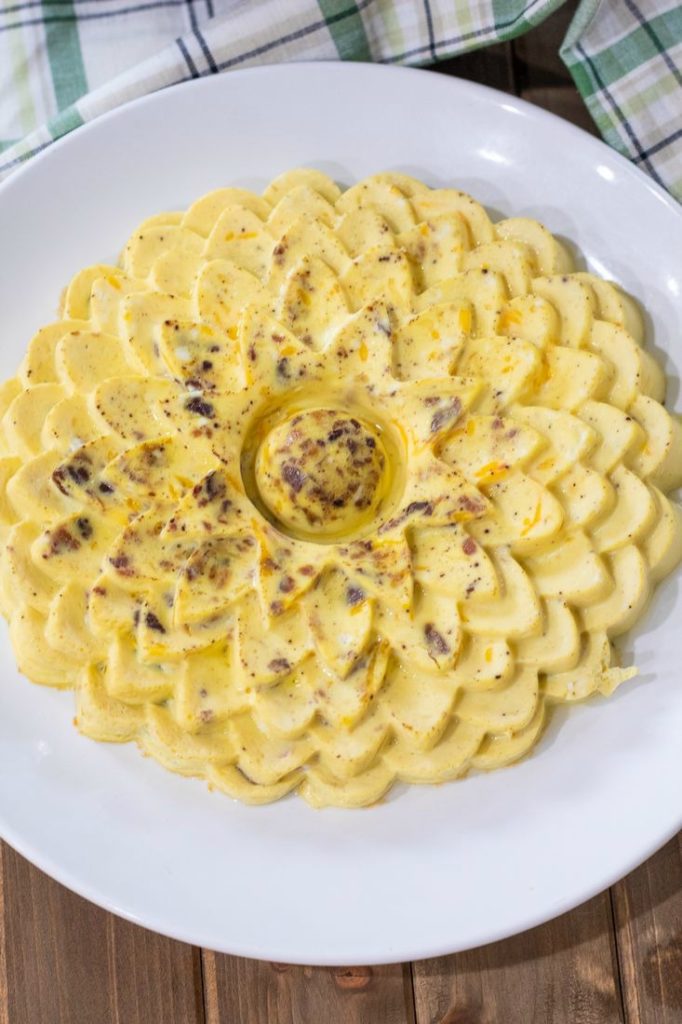 Sadly, I had the green cake mold sitting on my office shelf for weeks before I decided to use it. Something about that flower shaped mold kept reminding me of Christmas!
I kept thinking about different recipes I could make when it finally dawned on me that a breakfast frittata casserole or crustless quiche would be perfect.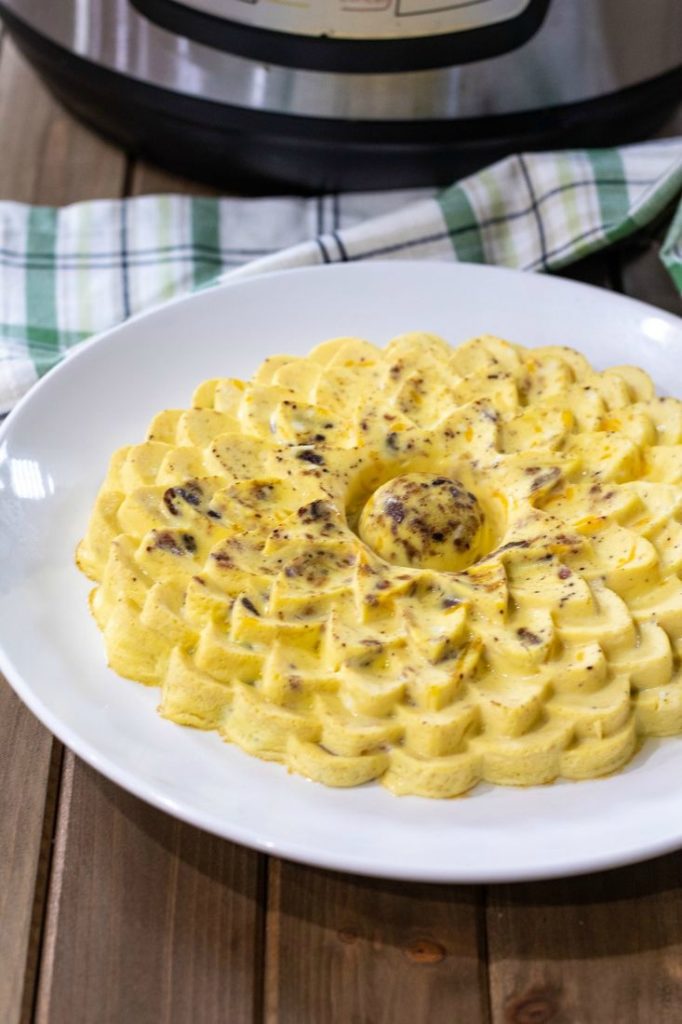 So, I decided to use the mold to make a breakfast casserole! I made sure I added green and red bell peppers to my casserole for some color.
The colors from the veggies made the egg casserole look bright and festive. I kept thinking it would be lovely for a winter bridal brunch, too.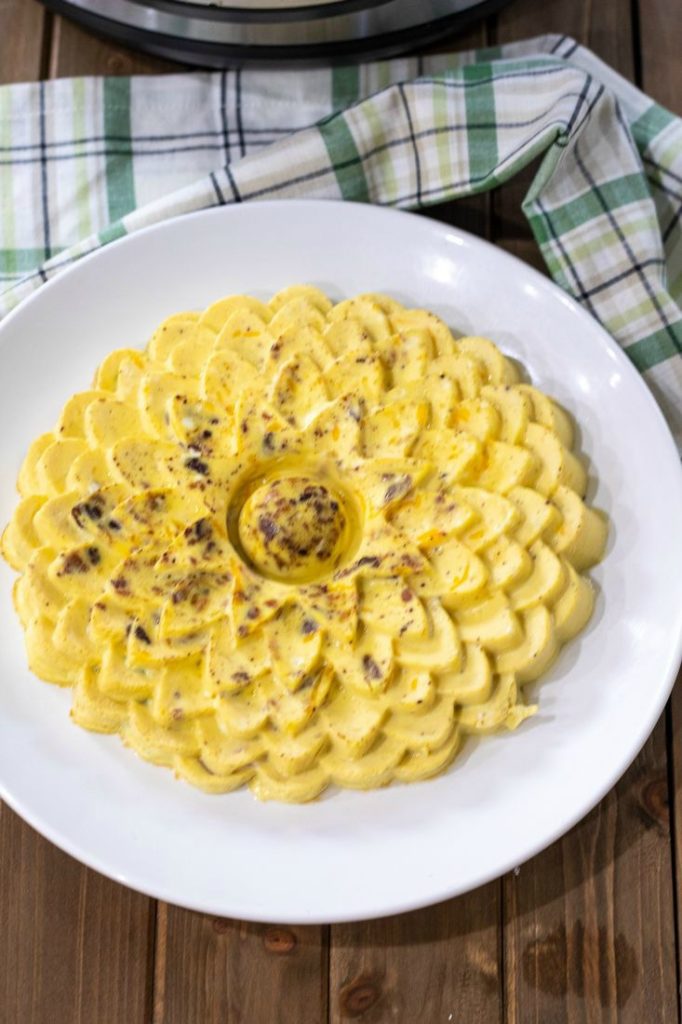 Whether you choose to serve this egg casserole for the holidays or for another celebration I hope you enjoy it as much as my family.
My husband didn't even let the casserole cool down before he started eating it. Which surprised me that my husband loved the cheesy egg breakfast so much.
Usually he will only eat eggs sunny side up and not baked in any sort of casserole. I'll have to admit it made me happy that my husband enjoyed this recipe.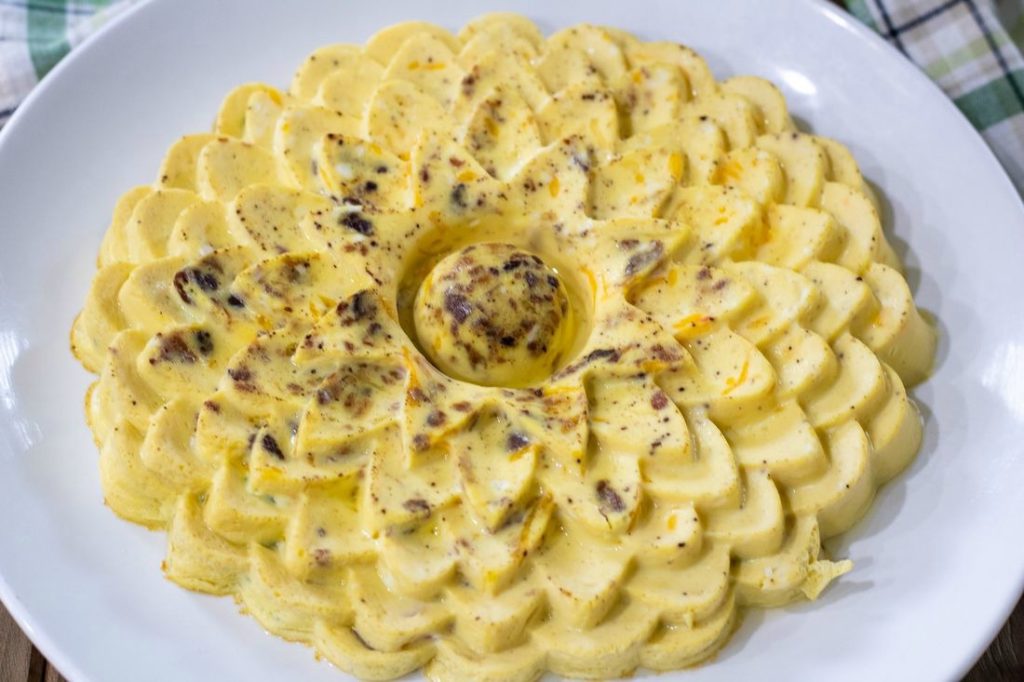 What's in the Instant Pot Breakfast casserole
Eggs
Shredded Cheese
Red Bell Peppers
Green Bell Peppers
Onions
Cheese
Milk
Bacon Bits
Salt
Pepper
Water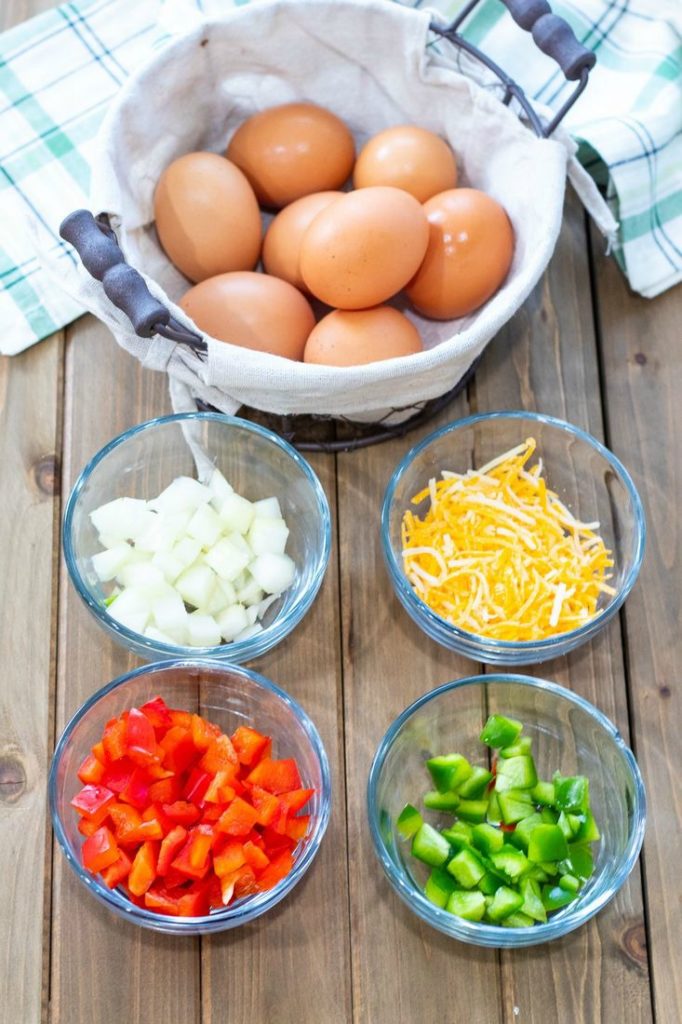 How to Make AN Easy Breakfast Casserole
This easy and quick casserole is the perfect Instant Pot dump breakfast! Dump it, turn it on, and go about your business …LOL!
So how to make it? First, crack 8 eggs open in a medium bowl.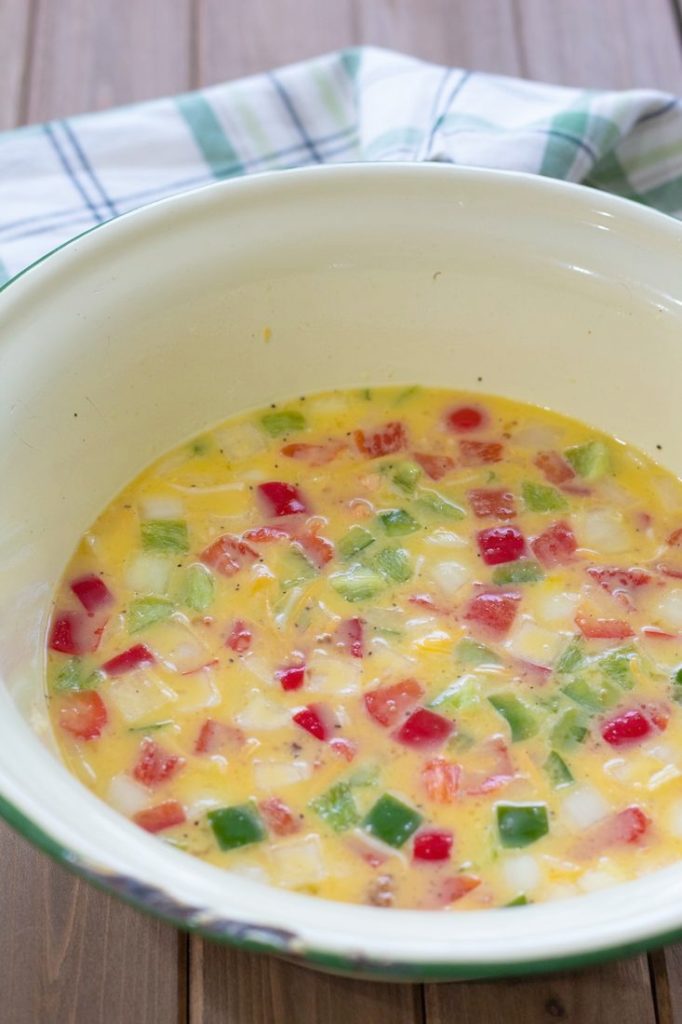 Second, add your seasoning and milk. Whisk, whisk, whisk! Next, pour in your cheese, onions, bell peppers, and bacon bits. Whisk a little more.
Third, place the trivet in the inner pot. Add water ( 1 cup for a 6 qt. Instant Pot or 1 1/2 cups for an 8 qt. Instant Pot like I have). Next, spray your silicone mold with non-stick cooking spray.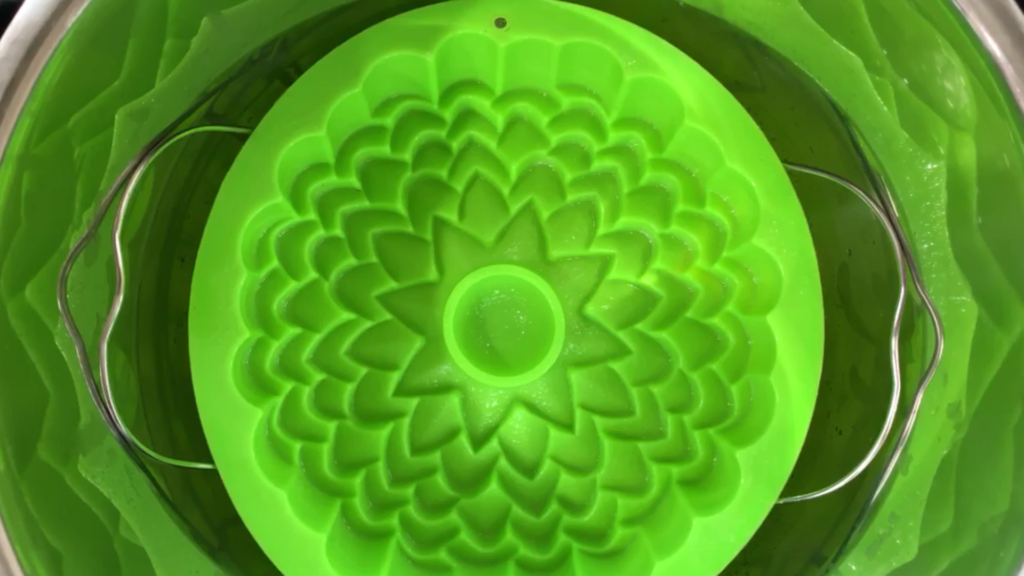 Fourth, put the silicone mold on the trivet. Pour the egg mixture into the mold. Next, put your lid on the Instant Pot and turn the knob to the sealing position. Then press the manual button and set for 18 minutes.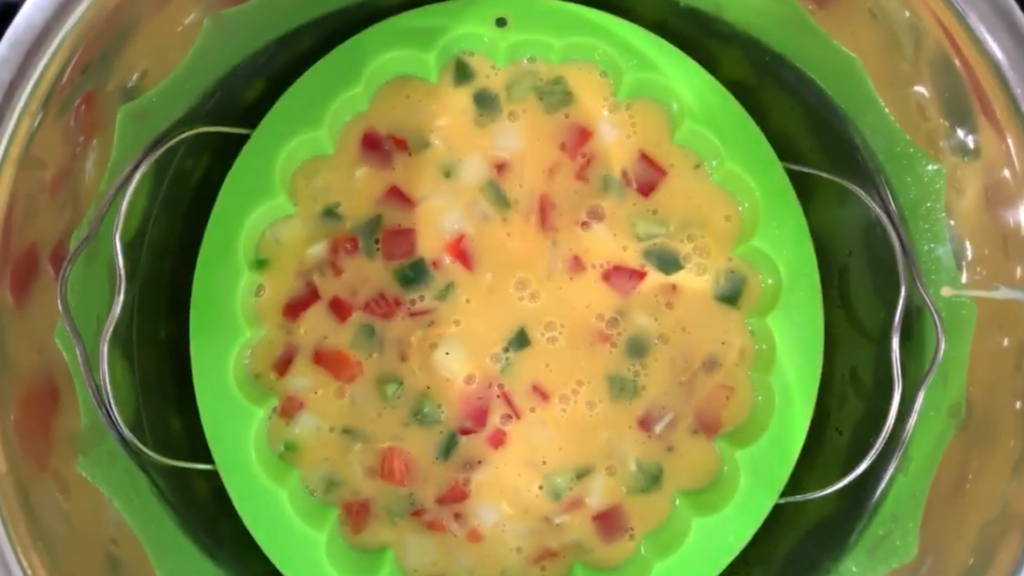 Once, cook time has elapsed turn the knob to venting. After the valve goes down carefully open the lid and remove the trivet and egg casserole, using oven mitts.
Note- If you do not have a trivet with handles I suggest making a sling out of aluminum foil.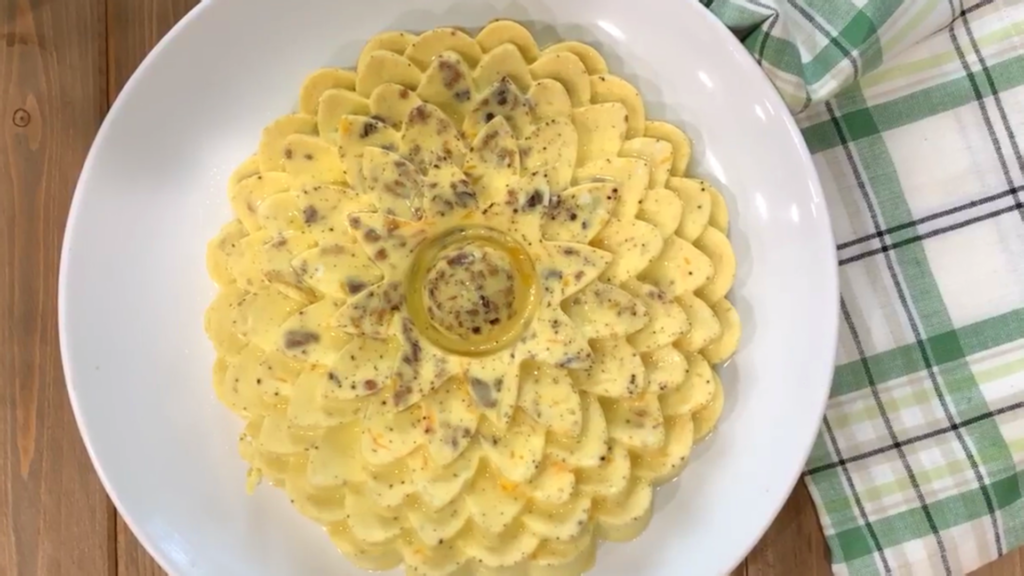 Last but not least, let the casserole sit in the silicone mold for a few minutes before turning it over on a plate or serving tray.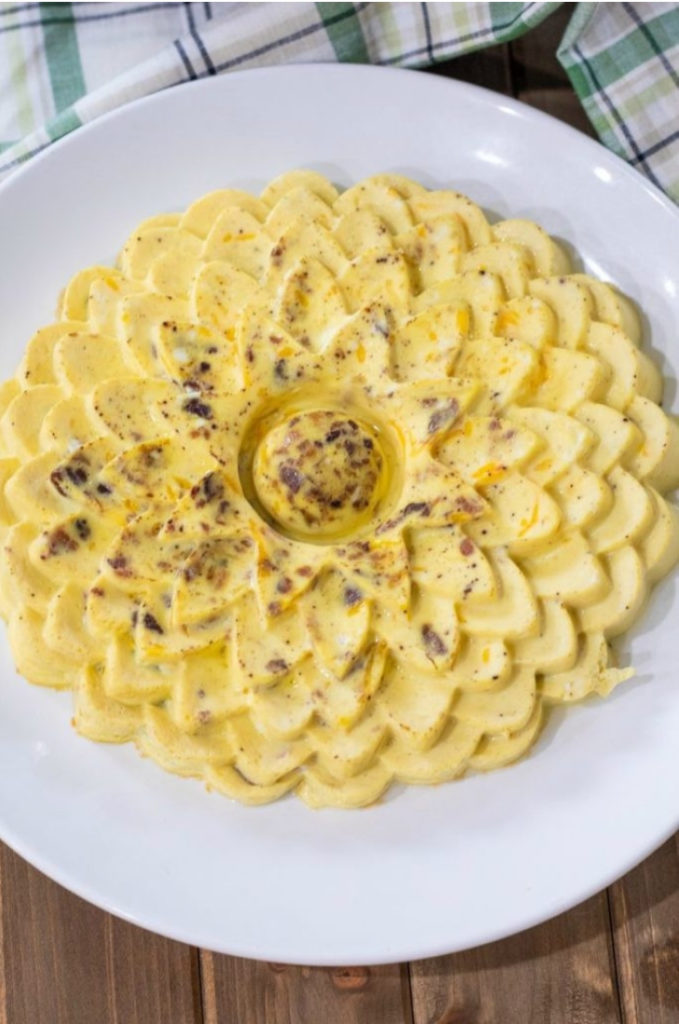 Doesn't the egg casserole look pretty? All it needs now is a big bow made out of red or green bell peppers like the bell pepper bow I made for my Chicken Strip Wreath.
I think this egg and cheese casserole is perfect for Thanksgiving and Christmas brunch!
Heck! It's even excellent for New Years Day breakfast! If you like this egg breakfast recipe you should check out my other breakfast casserole.
More Breakfast Recipes
more Instant Pot Recipes
Pin Me