This Kids Halloween Creepy Frog Slush will be a hit at your next Halloween party with all the little ghouls and goblins. It's creepy and fun, and super easy to make.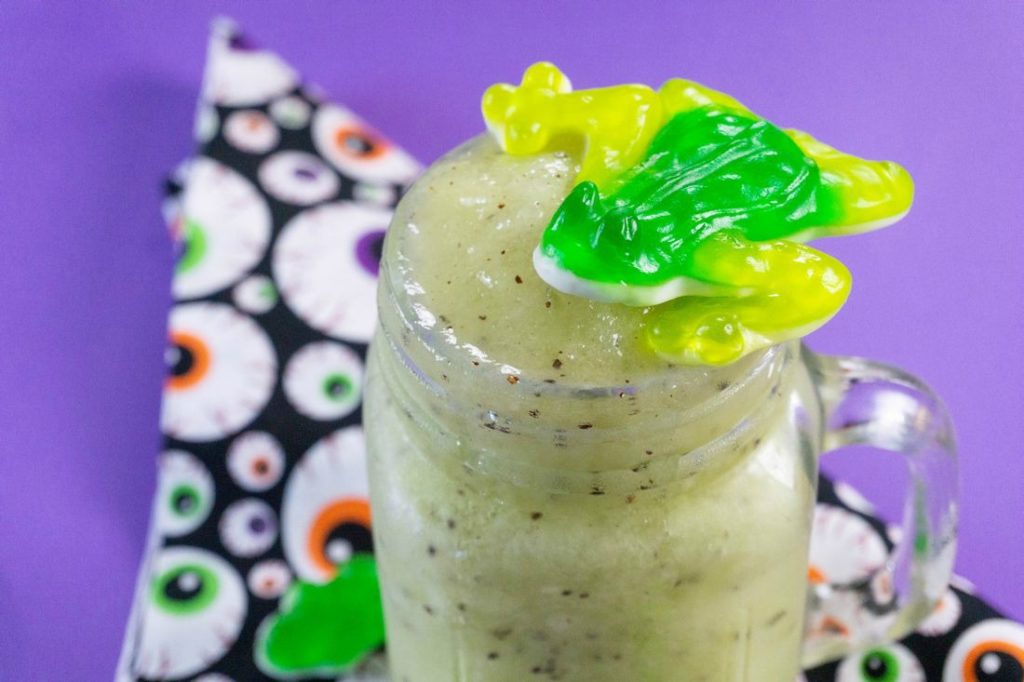 And, the kids won't even know that this creepy frog slushie has kiwis in it. Unless you tell them …LOL!
That's right! When you serve this slushie at your Halloween party, you can feel good about it not being full of preservatives.
Just eat the gummy frog on top of the slushie. I mean hide the big green gummy frog from the kids!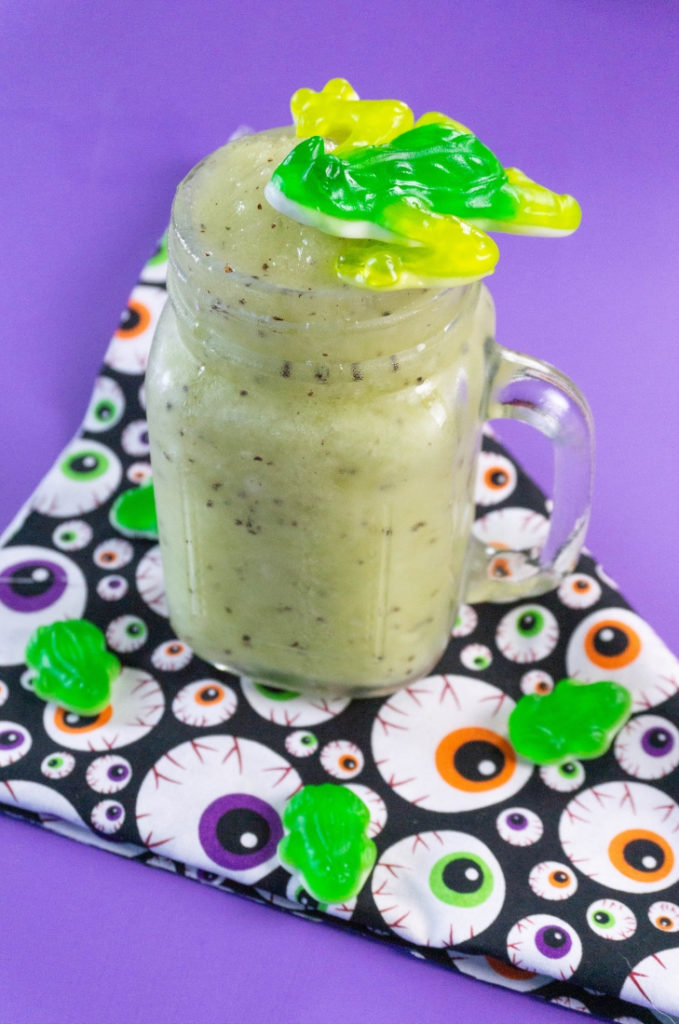 Because we all know that our kids will be filling up on lots of candy on Halloween, especially if they're trick or treating or partaking in a trunk or treat.
So this spooky mocktail will be an excellent choice to offer kids. Even if you're not having a Halloween party, this slushie will be a fun treat before the kids head out the door to trick or treat.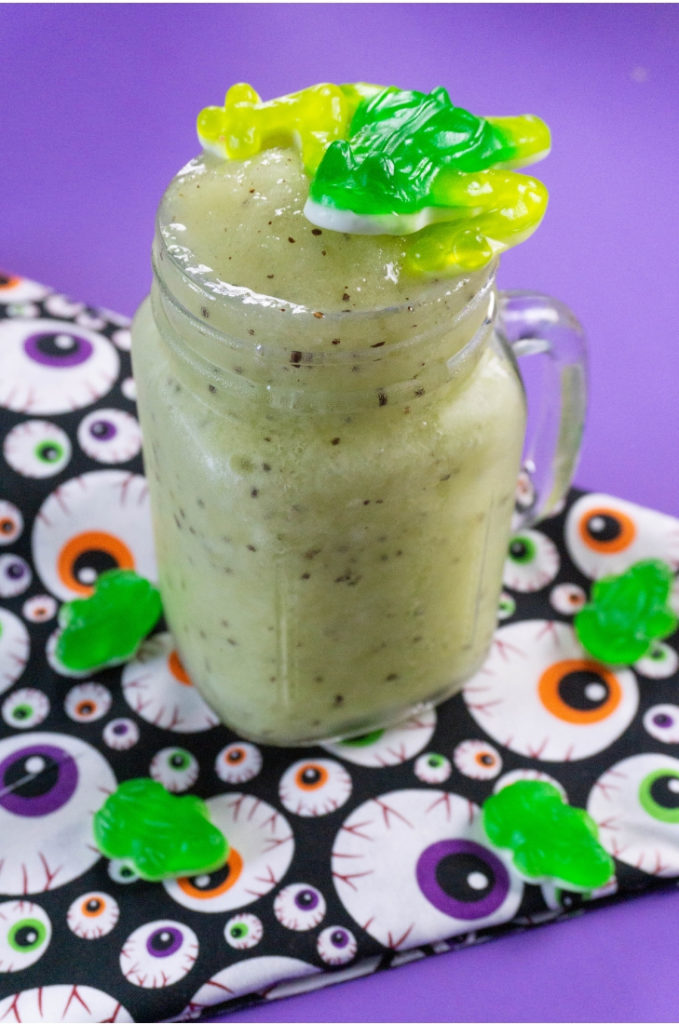 Parents, no need to worry! You can enjoy this non-alcoholic Halloween slush too. Why should the kids only get to enjoy all the creepy cool stuff!
Of course, if an adult wanted to spike their frosty frog slushie with their favorite liquor they could.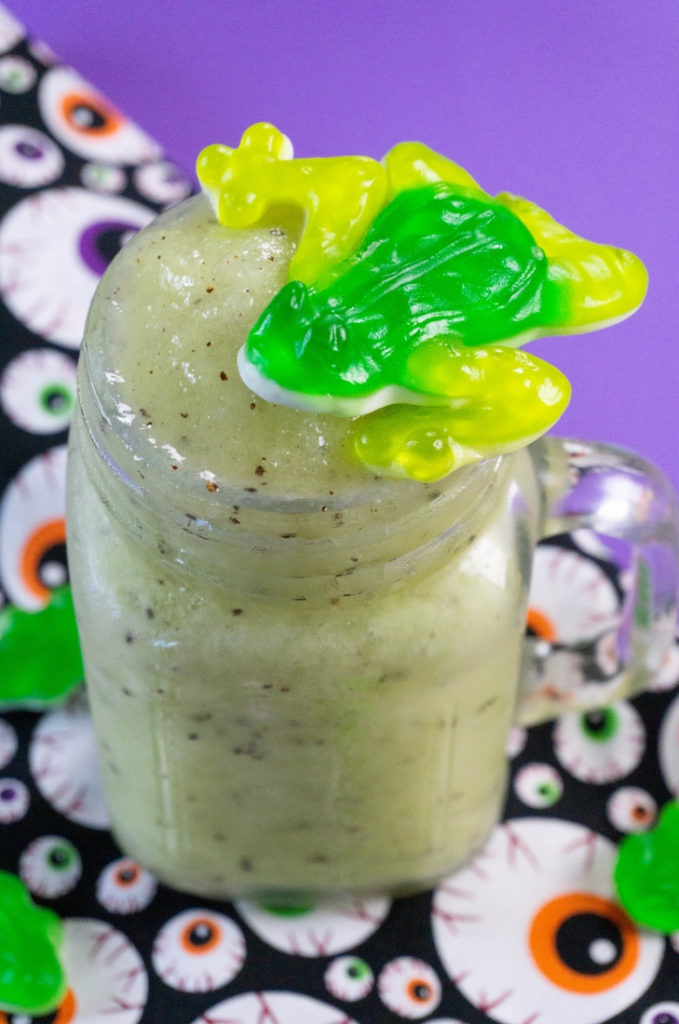 If you love these creepy frog drinks as much as I do, you might even want to take things to the next level by dressing up as a giant Creepy FROG!
Check out all the froggy costumes! They look so frogtastic!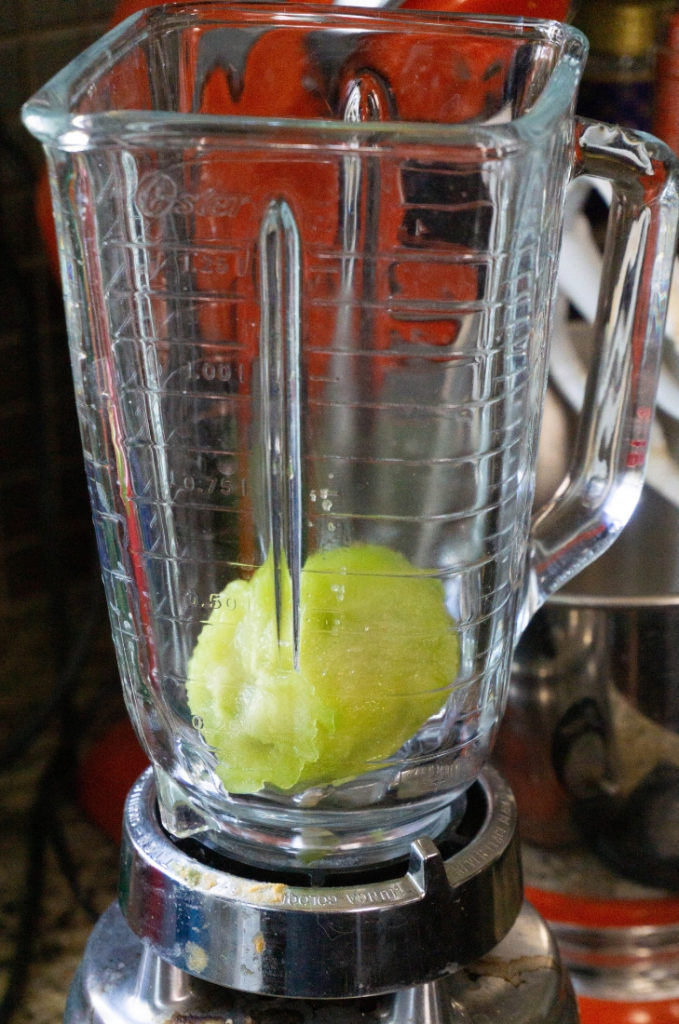 WHAT'S In the Kids Halloween Creepy Frog Slush
Ice
Fresh Kiwi
Vanilla Simple Syrup
Water
Large Gummy Frogs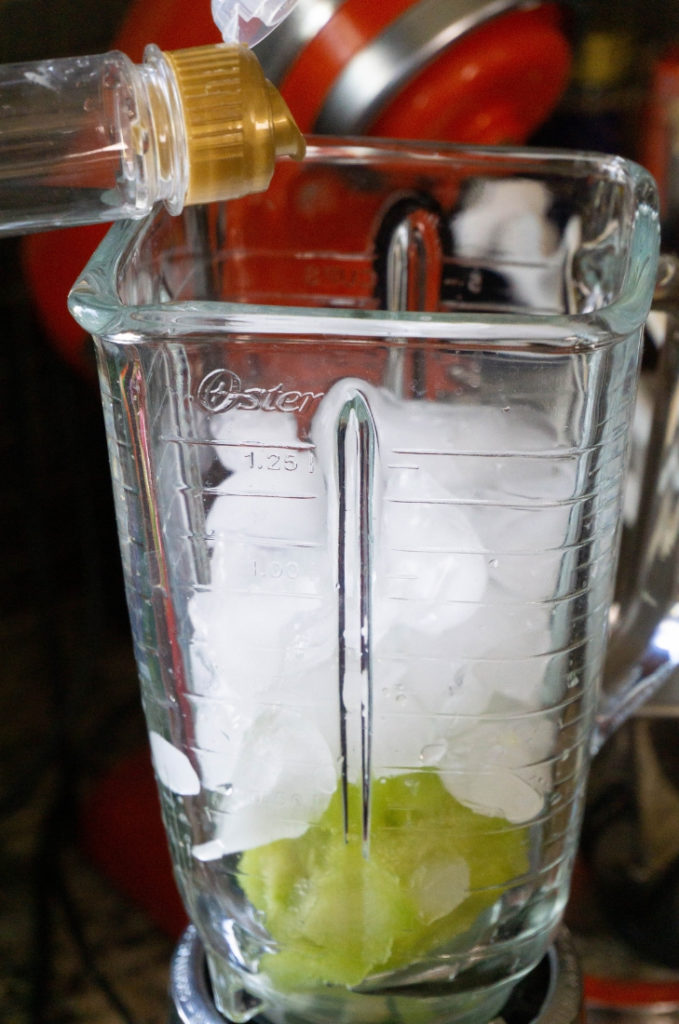 How to make A Creepy Frog Slush
Peel a kiwi and place it into the blender.
Add ice and water.
Blend until it becomes a nice slushie texture. Don't forget to add in your simple syrup while you're blending the ice and water.
Serve the slushie with a big green gummy frog on top. The frogs can be found at specialty candy shops or online at Amazon.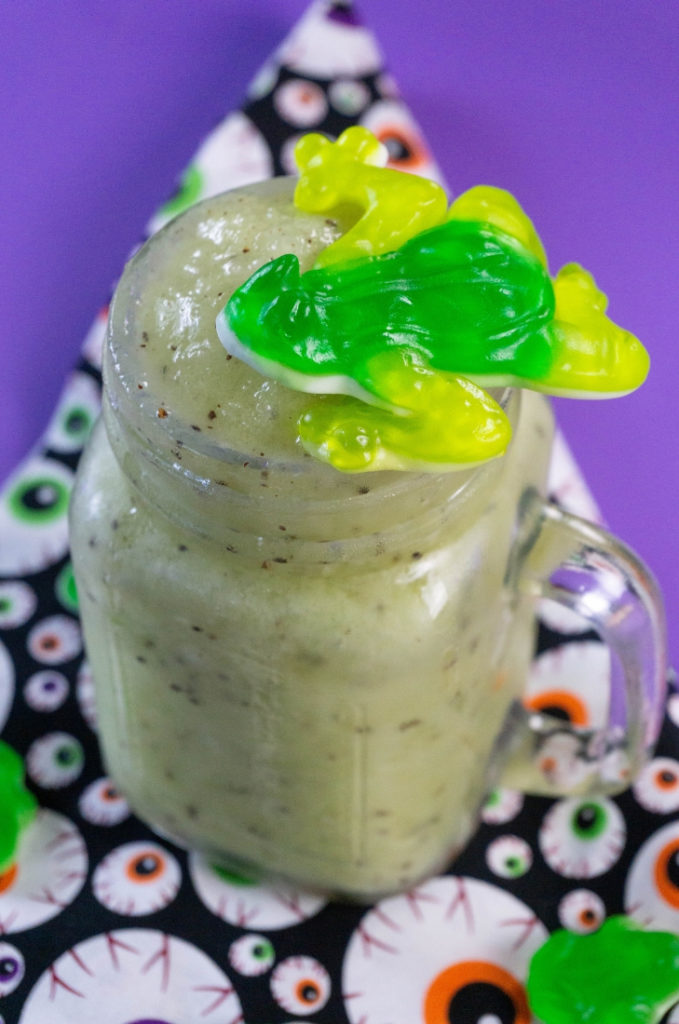 Aren't these creepy frog slushie spooky and cool? They're the perfect Halloween treat for kids. I mean kids and adults! Make one and surprise someone today. I DARE you!
You may also like my other festive drink recipes:
Halloween Mocktail Candy Shooters
Atomic Fireball Candy Infused Vodka
Pin Me