Learn how to make Atomic Fireball Candy Infused Vodka, it's the perfect drink to sip on that packs a little heat to warm you up on chilly evenings!
The other day I was walking through one of my favorite places that I ate at for breakfast when I spotted a bag of Atomic Fireballs sitting on a shelf. I couldn't resist picking up the bag and smelling the cinnamon flavor coming from the package.
Those little round jawbreakers brought back many wonderful memories. As a young child, I would walk up to the corner store with my oldest brother to buy pockets full of those red hot candies!
We would always have a contest to see who could keep the Atomic Fireballs in their mouths the longest. I decided to purchase a few bags to share with my brother.
While I was standing in the checkout line, I thought it would be fun to surprise him at my Christmas party with an adult beverage using the Atomic Fireball Candy.
That's how I came up with the drink recipe for Atomic Fireball Candy Infused Vodka!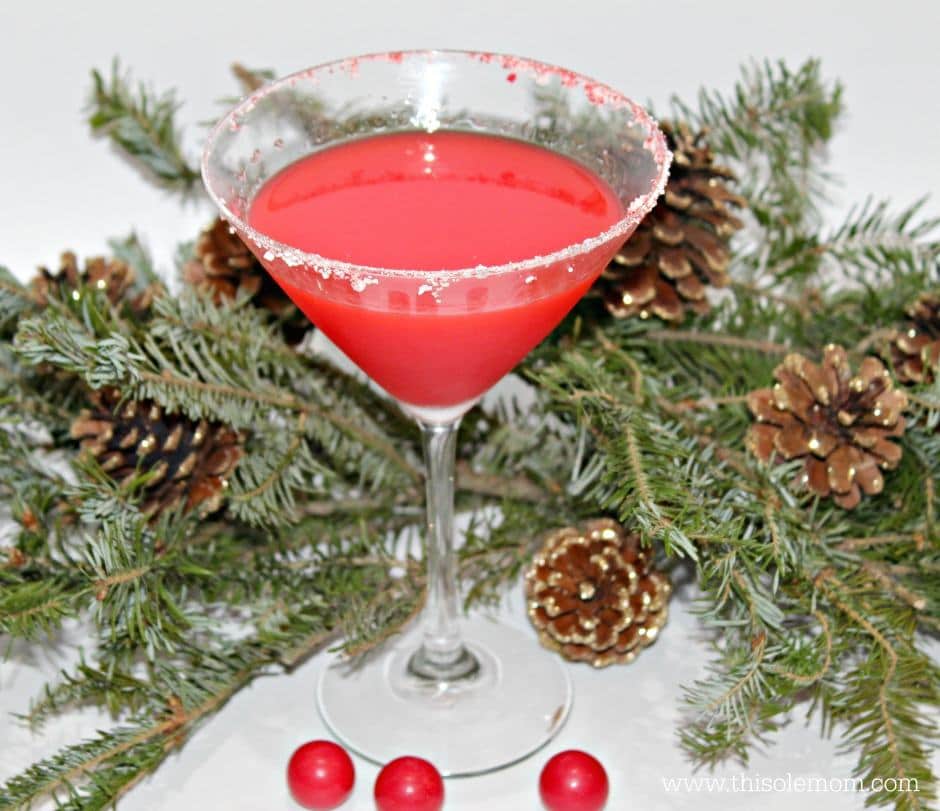 The Atomic Fireball Candy Infused Vodka packs heat that will warm you up on a cold winter night.
I can just imagine sipping this delicious drink as I sit by my fireplace watching my guest enjoy the holiday festivities.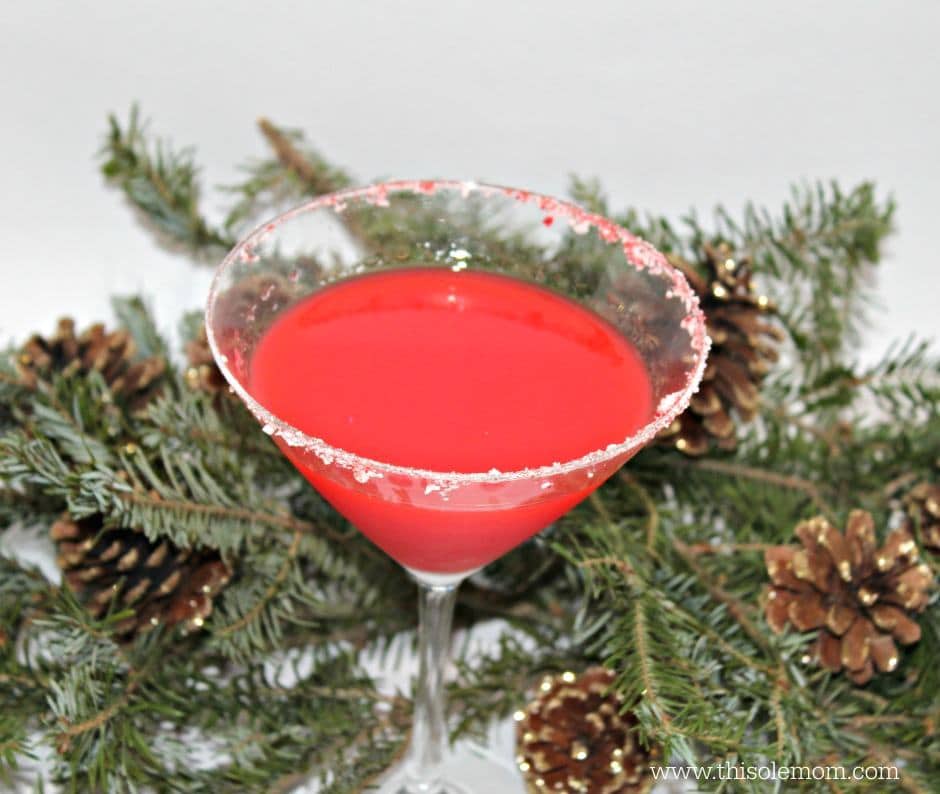 If you think you can handle the heat from this Atomic Fireball Candy Infused Vodka you should try it; your taste-buds will thank you.
What you need to make Atomic Fireball Candy Infused Vodka
One of the great things about this drink beside the taste it's gluten -free, ideal for those guest that are on a special gluten-free diet.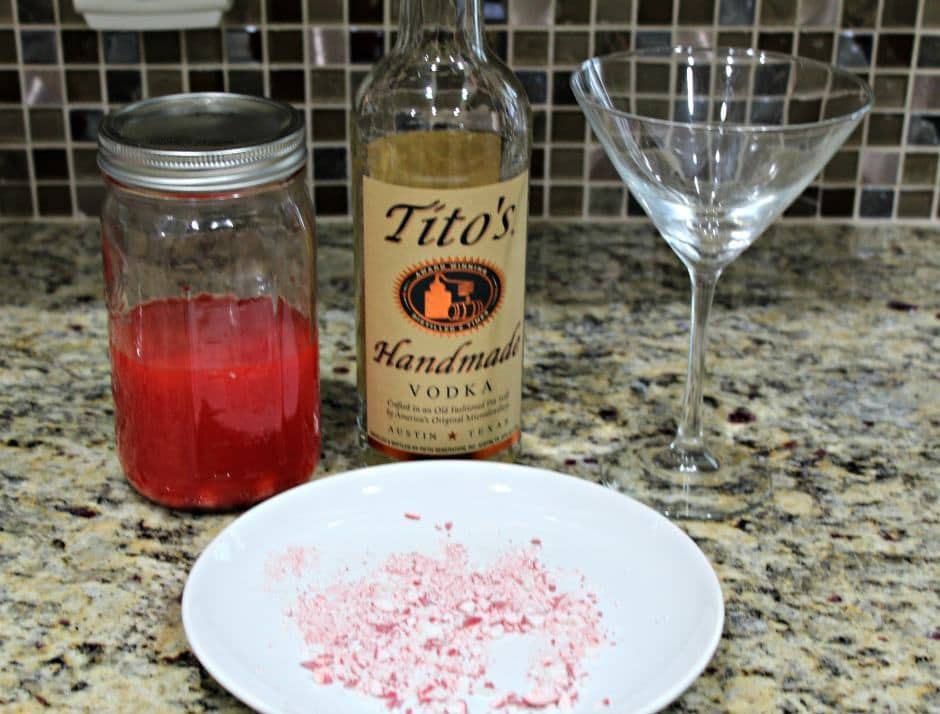 Ingredients For two (2 ) drinks
1 1/2 cups vodka (preferably Tito's Handmade Vodka Gluten-Free)
16 unwrap Atomic Fireball Candies
6 unwrap Atomic Fireball Candies crushed
glass container or mason jar
ice
martini shaker
martini glass (my preference)
How to Make Atomic Fireball Candy Infused Vodka
Place the Atomic Fireball Candy in a mason jar. Pour in the vodka. Cover the jar and seal it tightly. Shake the jar for a few minutes, then let it stand for 4-5 hours until the candy dissolves.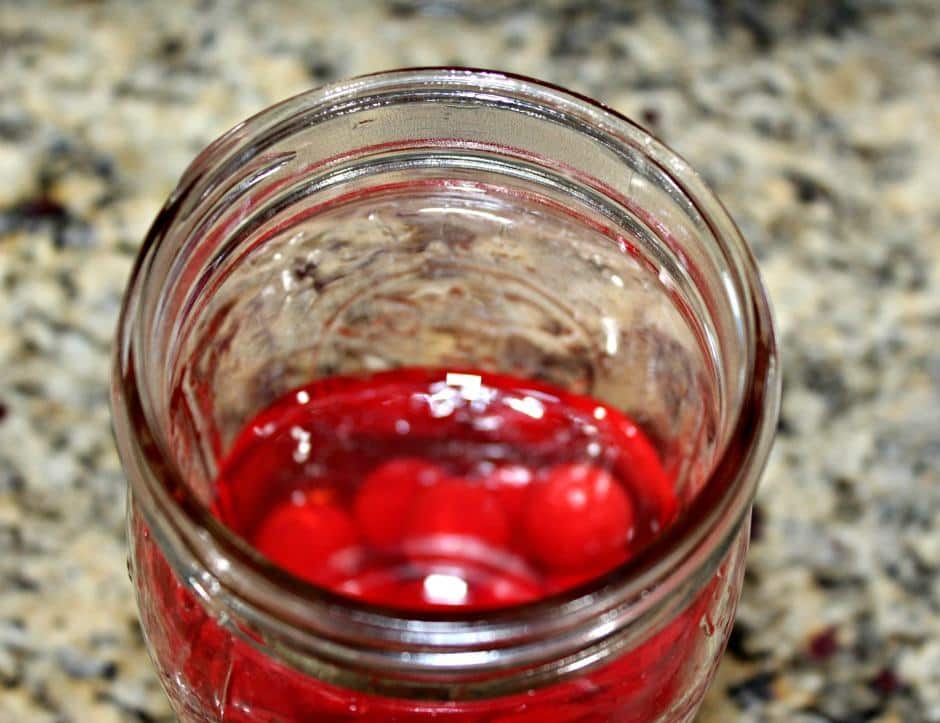 While the Atomic Fireball Candy is infusing with the vodka, crush the six (6) other fireball candies with a hammer, meat hammer or rolling pin.
Kim's Note – remove the candy from the wrappers and place the candy in a plastic bag, close the bag and wrap in a towel then smash the candy.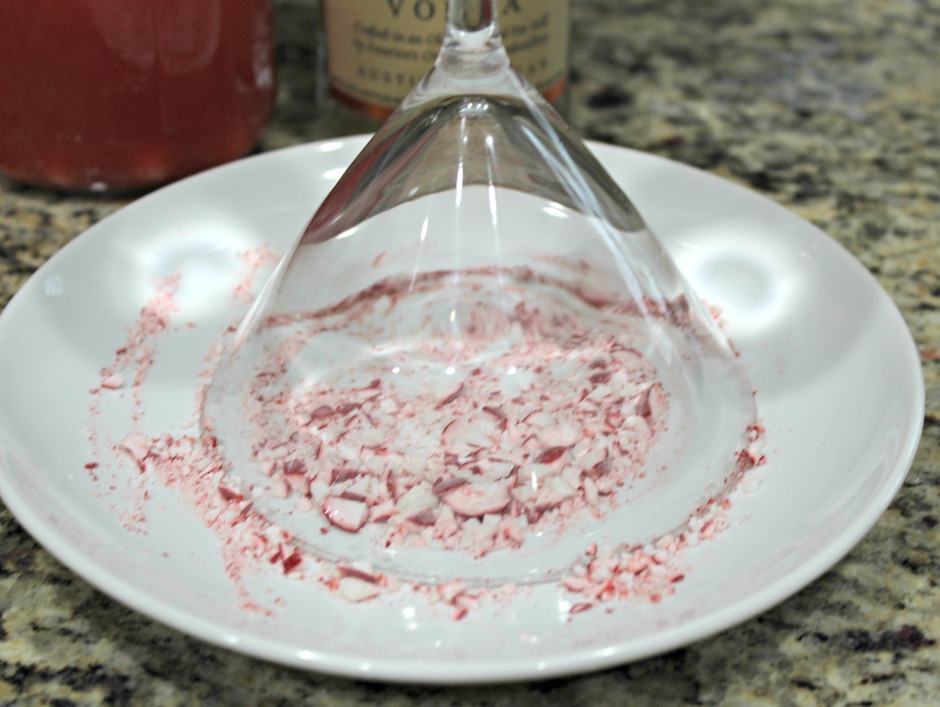 Empty the crushed candy onto a plate. Wet the rim of the glass and dip into the candy. Strain the vodka to remove candy using a cheesecloth or small mesh strainer.
Fill a shaker with ice. Pour half the infused vodka into the shaker, and shake. Pour into the martini glass. Serve the rest of the infused vodka or store it in a glass jar.
Kim's note- you could use any vodka you prefer but make sure to read the label if you need gluten-free alcohol. The Atomic Fireballs are a gluten-free candy.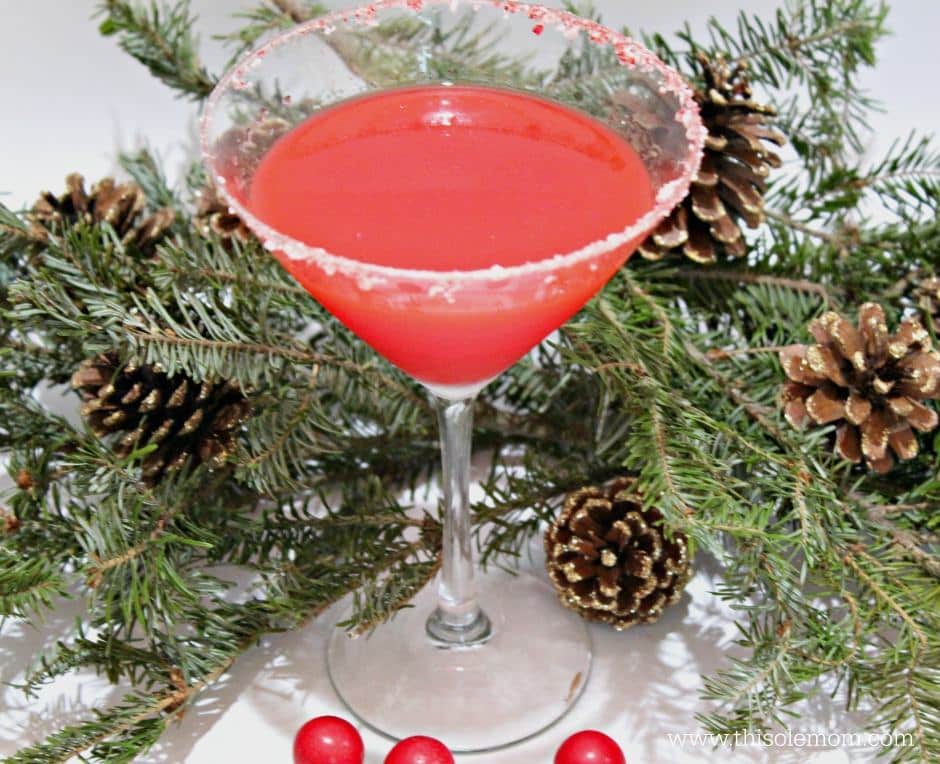 I hope you get a chance to try my Atomic Fireball Candy Infused Vodka drink recipe this holiday season.
Check out my Cranberry Atomic Fireball Martini. Have you ever eaten an Atomic Fireball Candy before?

Pin Me or Share With a Friend

Please drink responsibly and Don't drive & drink!!