Cajun Shrimp Maque Choux is a traditional Southern Louisiana soup filled with corn and shrimp. It's the perfect recipe to serve on cool fall days.
Maque Choux reminds me of my childhood and all the times my grandmother had me gather up vegetables from her garden.
So that she could cook this traditional South Louisiana dish, which was said to have been passed down from the Native Americans to the Cajuns.
There are many different versions of this recipe. I make a Cajun Shrimp Maque Choux where my grandmother made a Corn Maque Choux using mostly vegetables.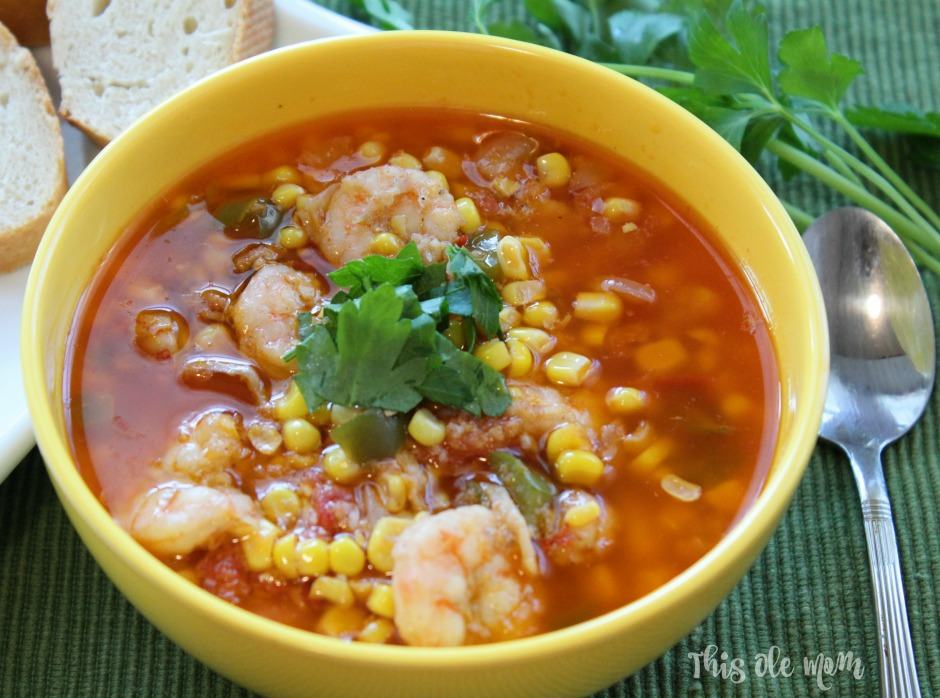 Maque Choux pronounced Mock Shoe is mostly made using corn and other vegetables found in gardens growing throughout South Louisiana.
I prefer to add shrimp and crawfish to my Maque Choux recipe.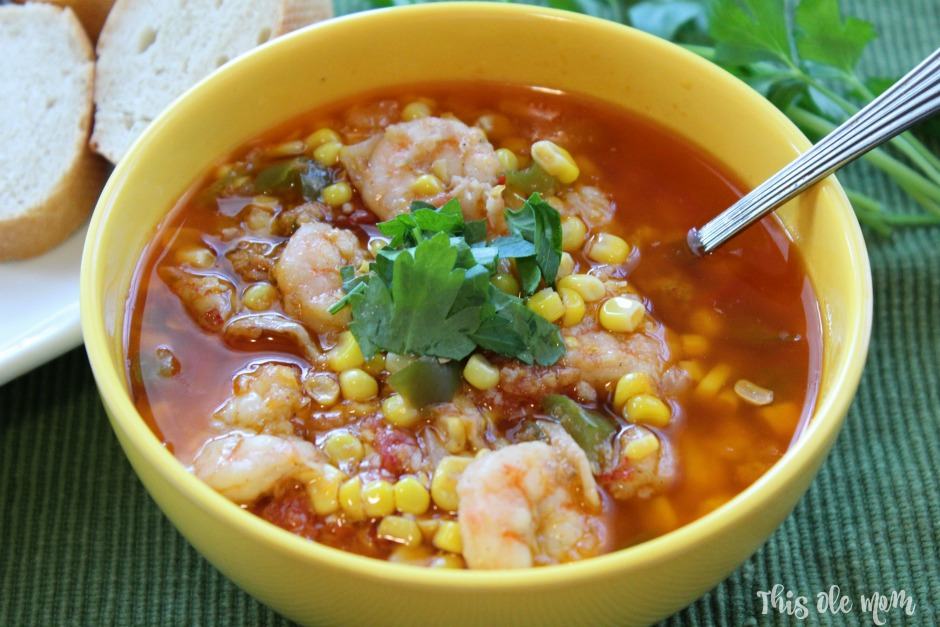 A lot of people serve their Corn Maque Choux as a side dish I serve my Cajun Shrimp Maque Choux as the main course.
I make my dish more like a soup or stew that I serve with a heaping spoon of rice.
My husband prefers to eat his Maque Choux with french bread so he can soak up all the delicious spices that I use in my recipe.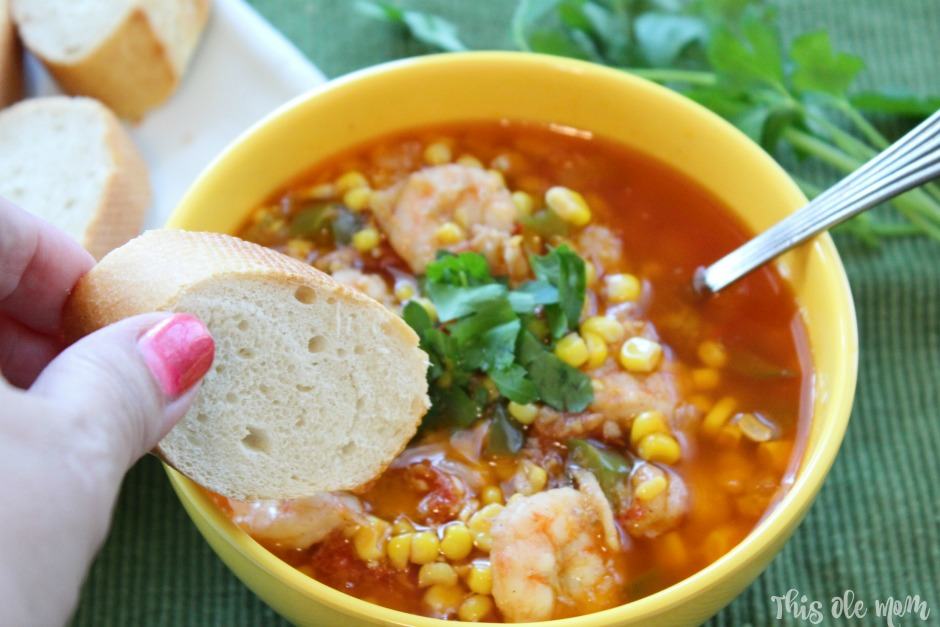 If you don't have fresh corn growing in your backyard, don't worry you could always use frozen corn instead.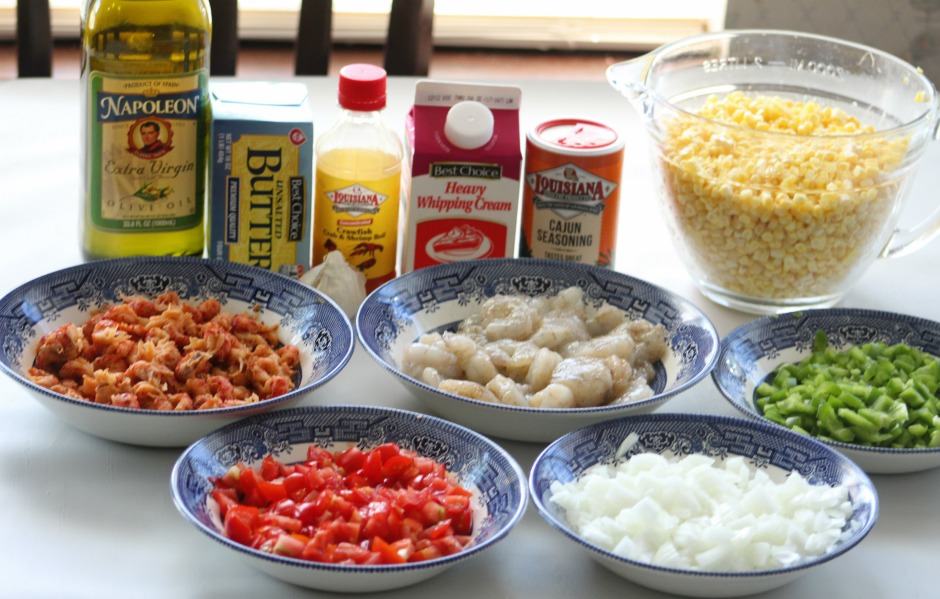 I hope you get a chance to try this delicious recipe that's full of bold flavors.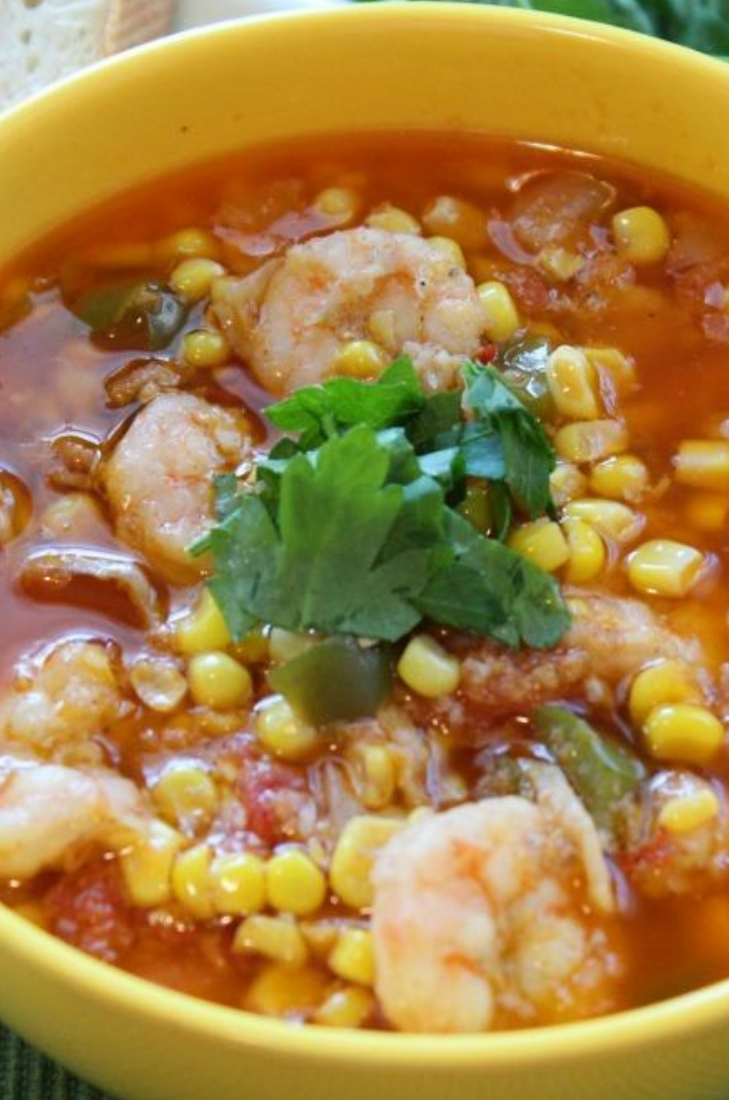 You may want to serve my popular shrimp balls or crawfish balls as appetizers with the Cajun Shrimp Maque Choux.
I actually should have titled my recipe " Shrimp and Crawfish Maque Choux! Have you ever made Maque Choux before? You might like my other seafood recipes too.  
This post contains affiliate links and as an Amazon Associate I earn from qualifying purchases.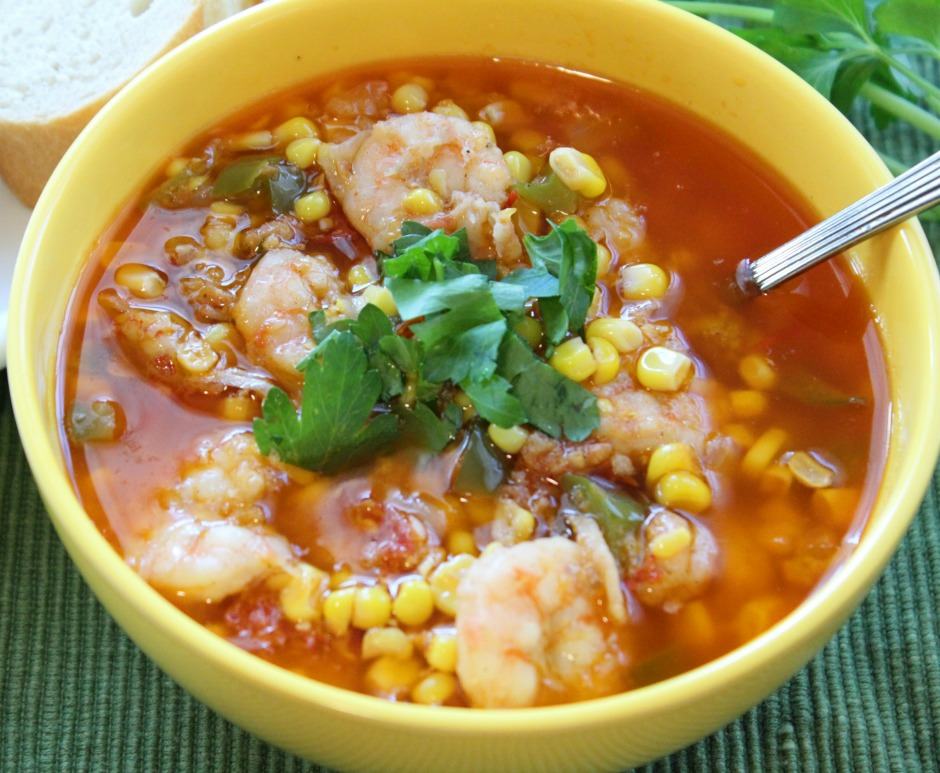 If you would like to learn a few Cajun Slang words check them out on this page. 
Pin Me: