These 10 Halloween Dinner Ideas are spooky and fun and easy to fix your family for Halloween. Kids will scream and shiver will delight!
Whether you're planning a spooky Halloween get together with friends and family or taking the kids out for trick or treating these recipes are perfect to enjoy!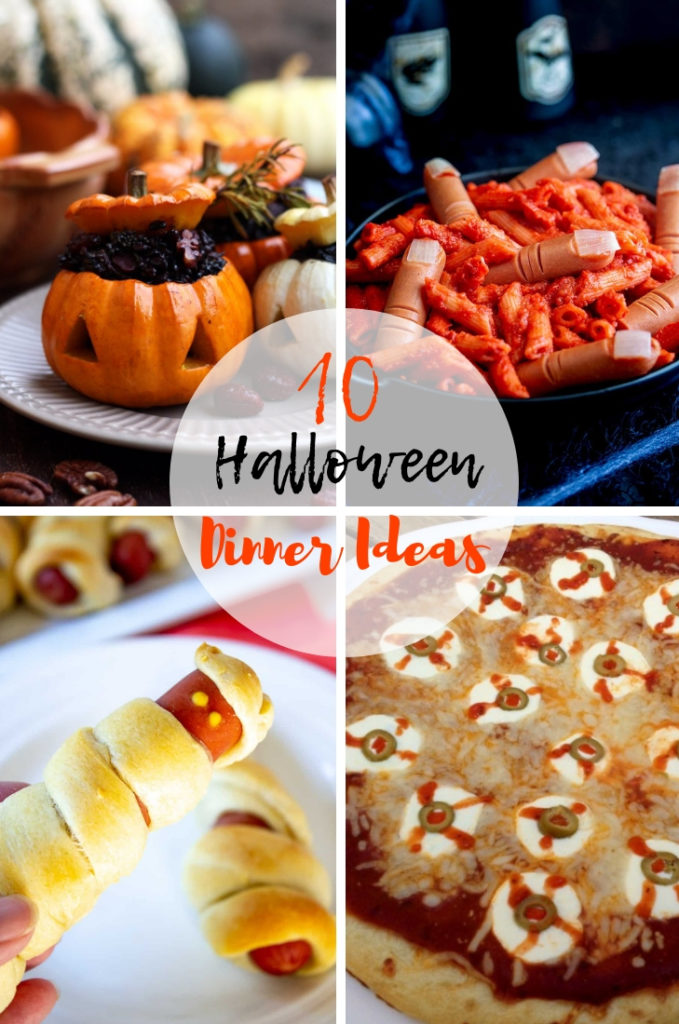 Mummies
If you're looking for some spooky and fun Halloween dinner recipes to fix for your family … look no further!
We have a list of delicious and frightful dishes that are perfect to serve for Halloween.
You might even say they're BOO-TASTIC!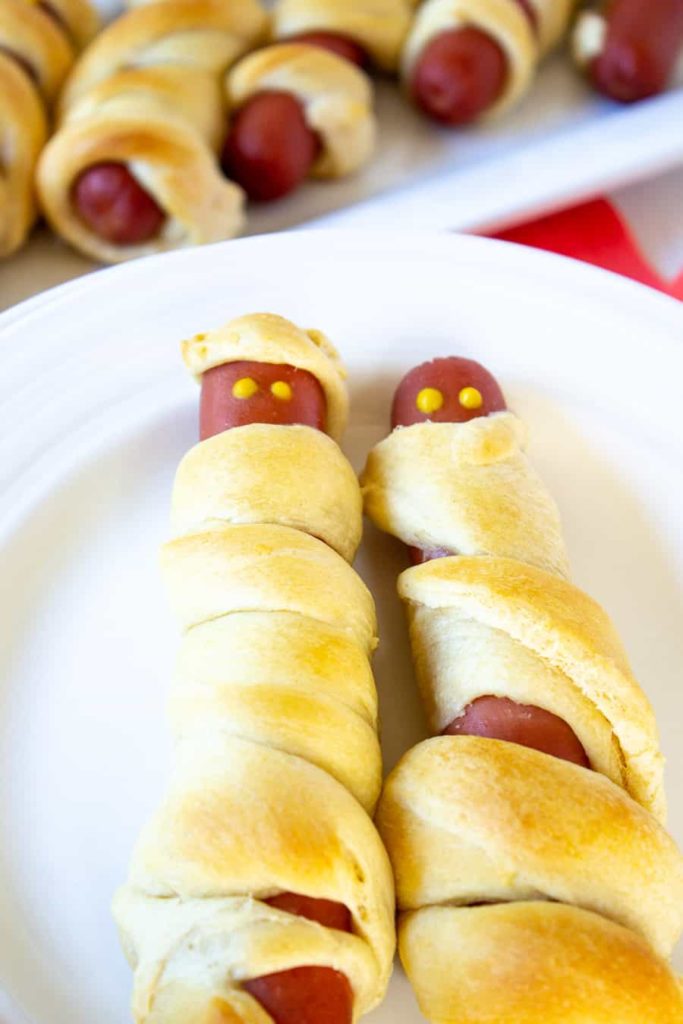 These Halloween Mummies by Beyond the Chicken Coop are perfect to fix for the whole family. And, little ones can easily grab one of them before running out of the door.
The mummies can be made with homemade bread dough, store bought pizza dough or even refrigerated crescent dough.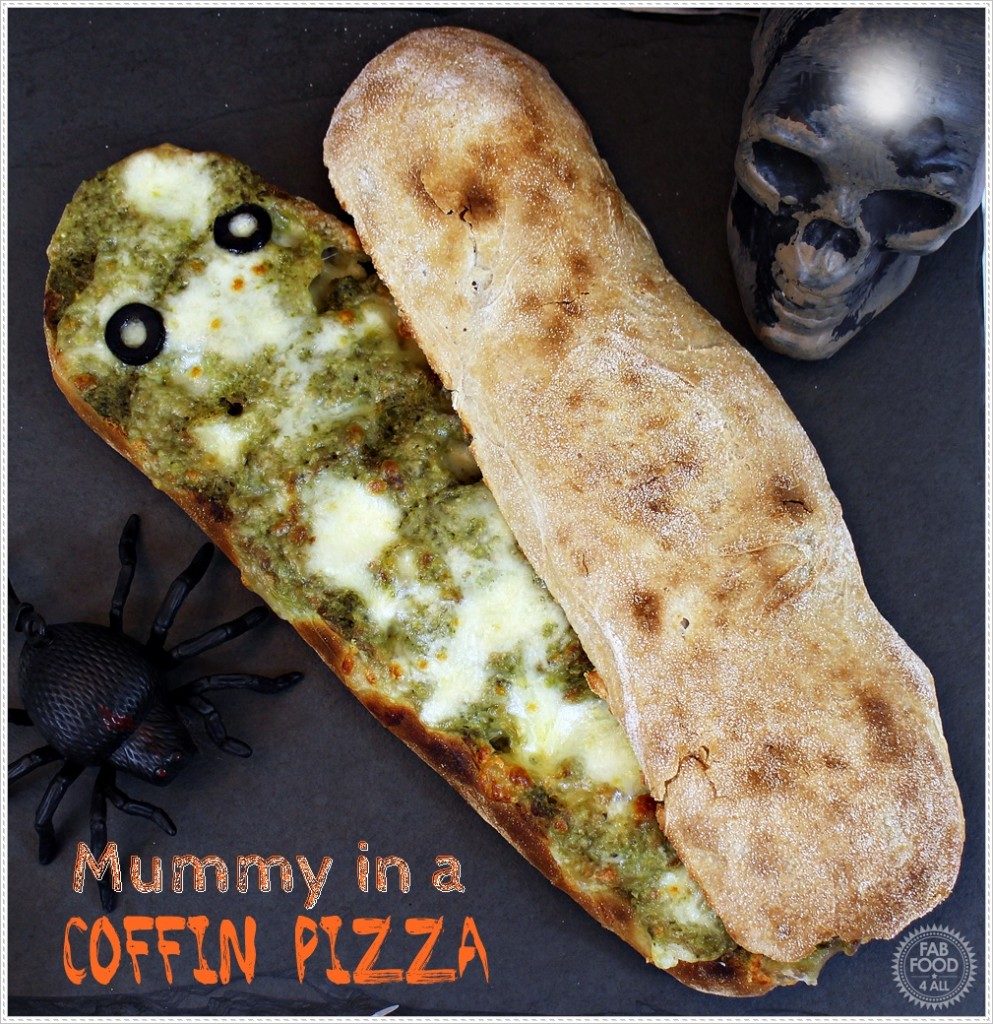 If you really want to impress your family serve them these creepy and delicious Mummy in a Coffin Pizza by FAB FOOD 4 ALL.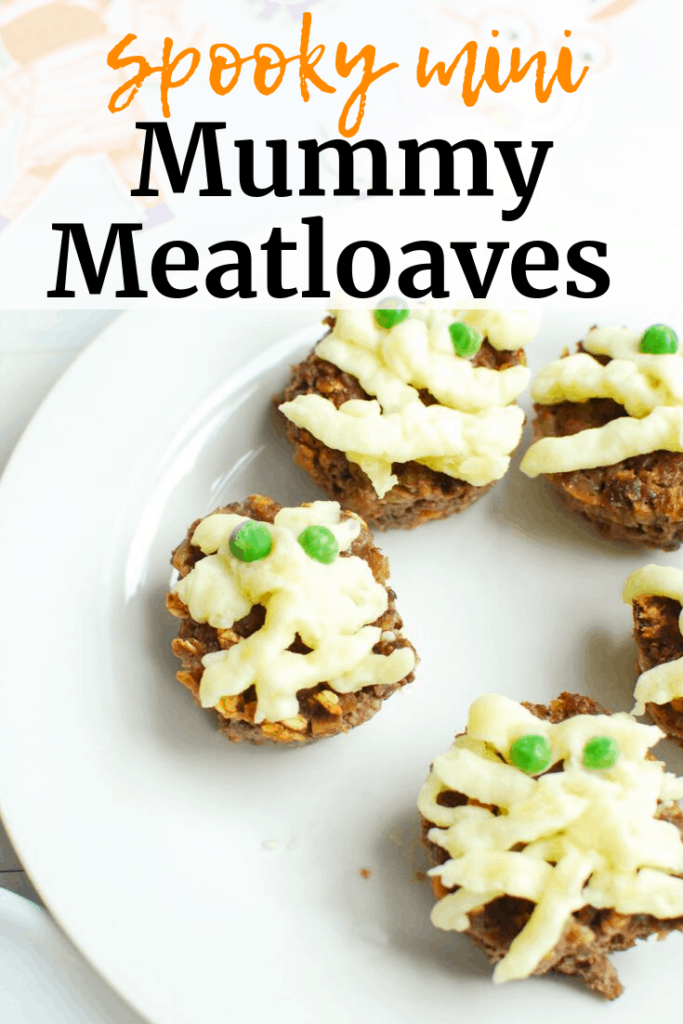 Before your kids start gobbling on candy why not feed them these Mini Halloween Mummy Meatloaves by Snacking in Sneakers.
Mini mummy meatloaves are a fun and festive Halloween dinner! The base is made with lean beef and mushrooms, giving you a way to sneak a few veggies in before the candy rush.
And with a mashed potato mummy topping, no child will be able to resist digging in.
Ghoulish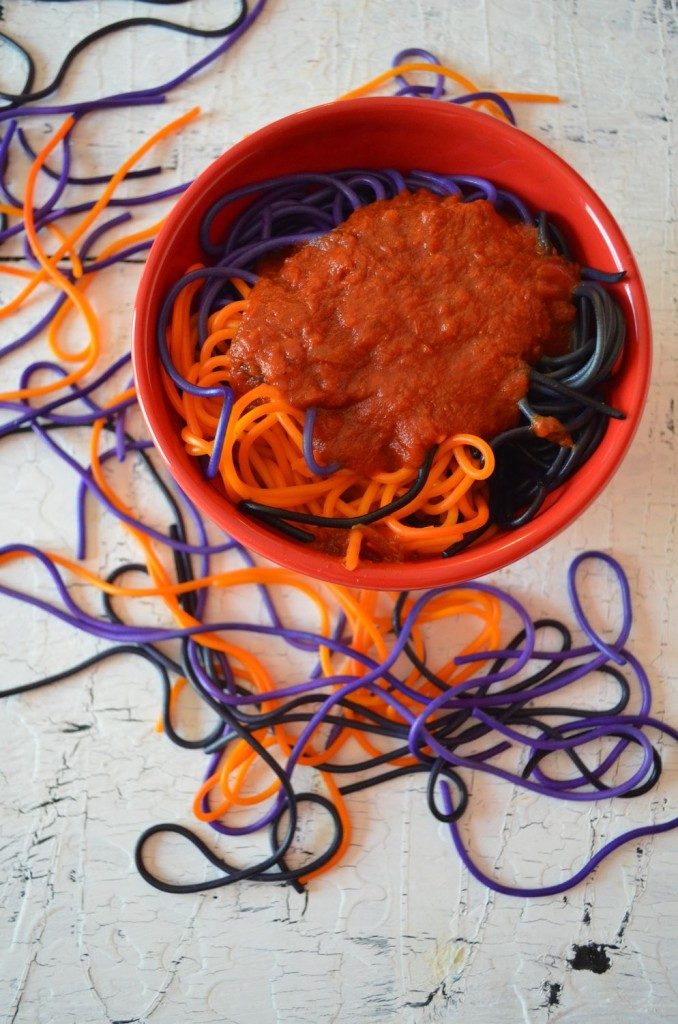 Delight kids from toddlers to teens with these Spooky Noodles with Blood Sauce. These colorful spooky noodles by Mooshu Jeene are spooktacular and fun.
Additionally, this delicious tasting recipe would make a great addition to any Halloween party.
And, perfect to eat while watching all your family's favorite Halloween movies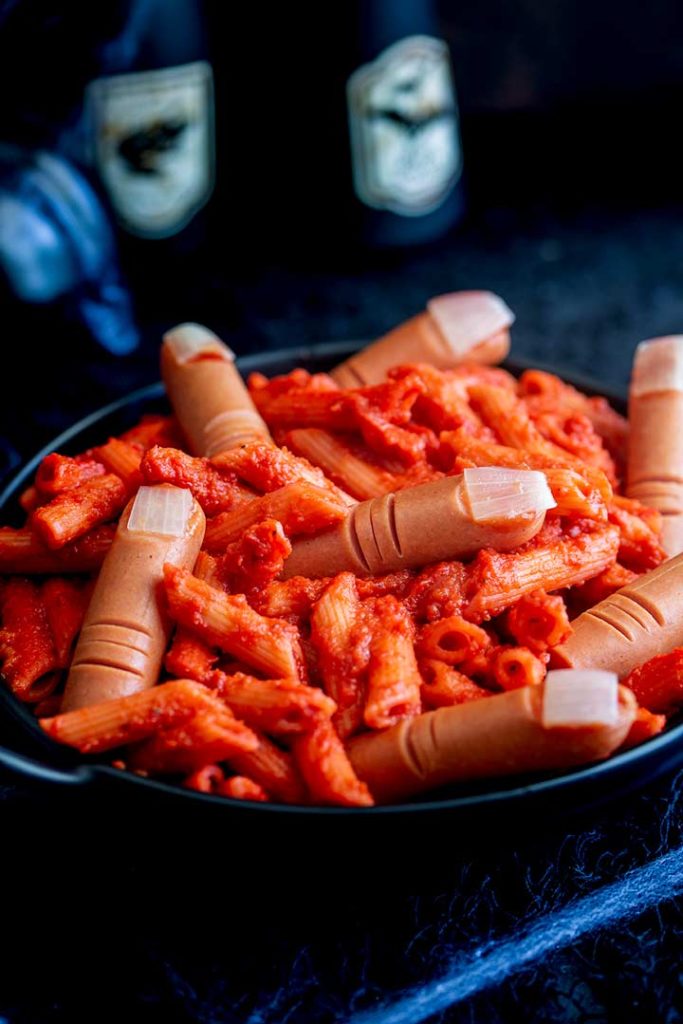 Oh my GOODNESS … you might get VOTED the coolest parent in the neighborhood when you whip up this super spooky 'Severed Finger' Pasta for dinner by Sprinkles and Sprouts
The 'fingers' made from frankfurter sausages – with some easy yet smart cutting, they become fingers and then nestled in the red sauce pasta they look fabulously scary.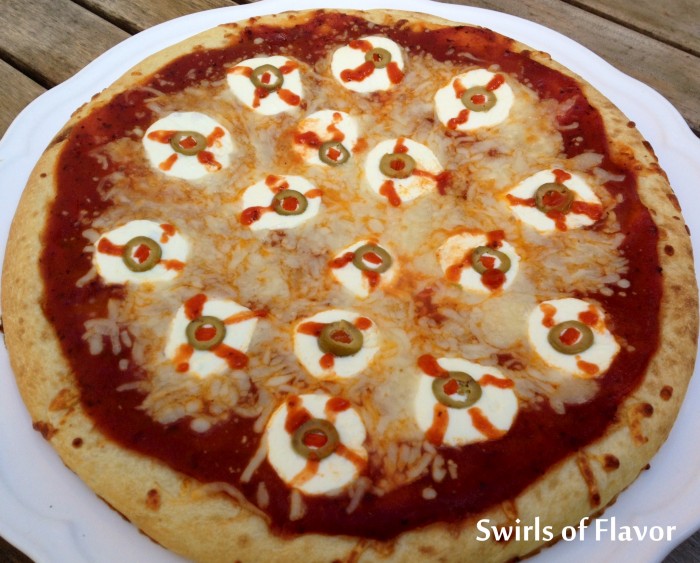 Of course, it wouldn't be Halloween without a bit of spooky fun. So make sure to serve up this spooky and ghoulish eye ball pizza by Swirls of Flavor.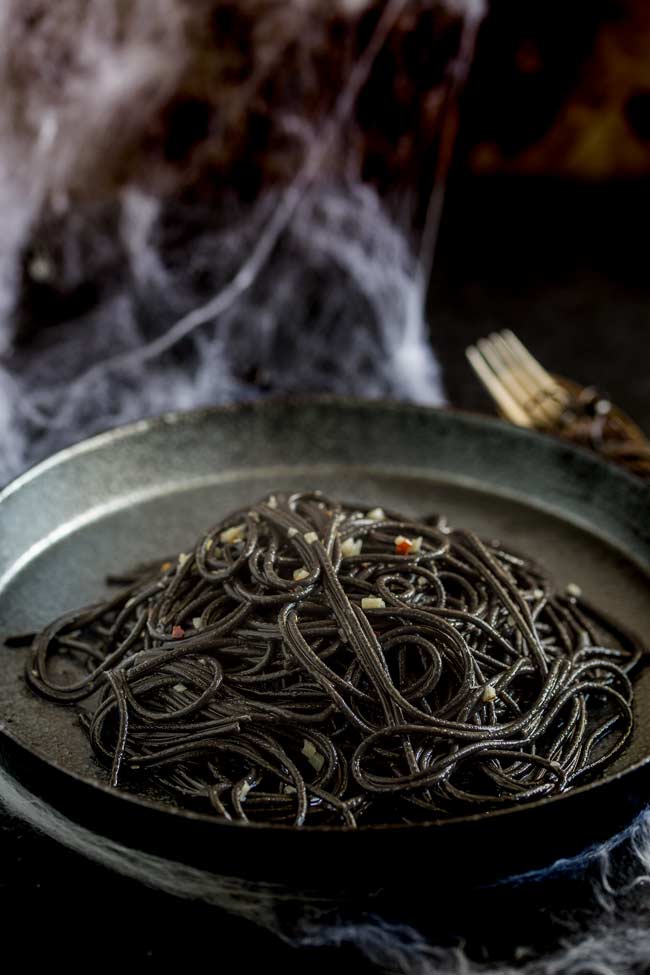 And, let's not forget this Witches Hair Pasta by Sprinkles and Sprouts. It's another great dinner option for Halloween night.
Jet black strands of squid ink spaghetti dressed with a garlic and chili oil. It's delicious, simple and dramatic.
And there is plenty of garlic in this recipe to keep the vampires at bay….well it is Halloween!
Pumpkins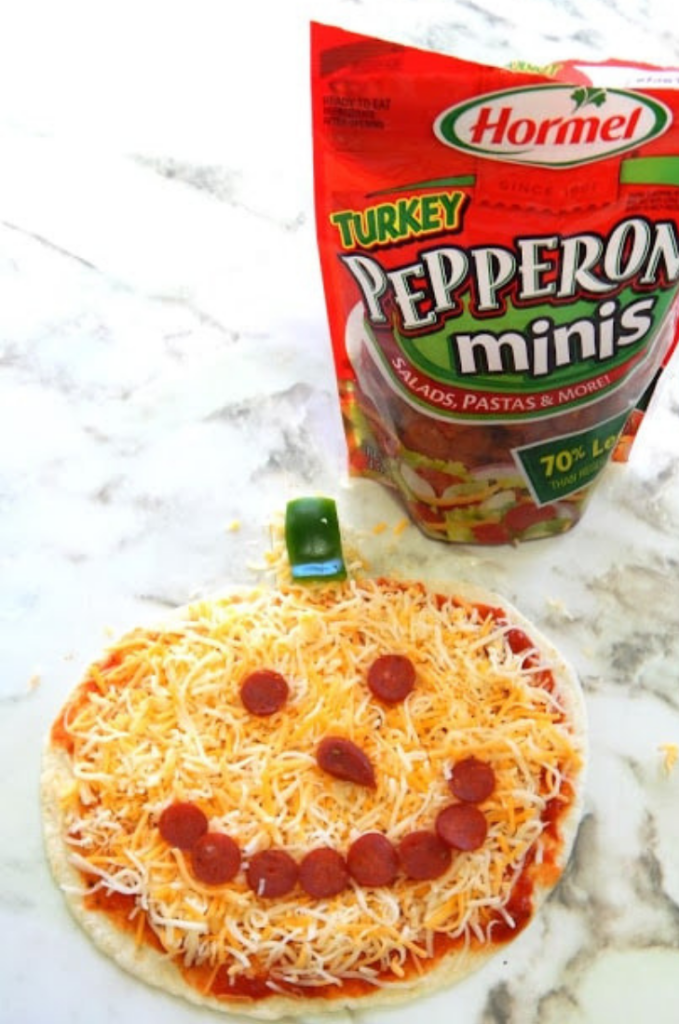 Here's a cute and easy to make Pumpkin Shaped Pizza by This Ole Mom.
This fun and festive cheesy pizza is perfect for those don't like scary Halloween food but, still want to join in on the festivities.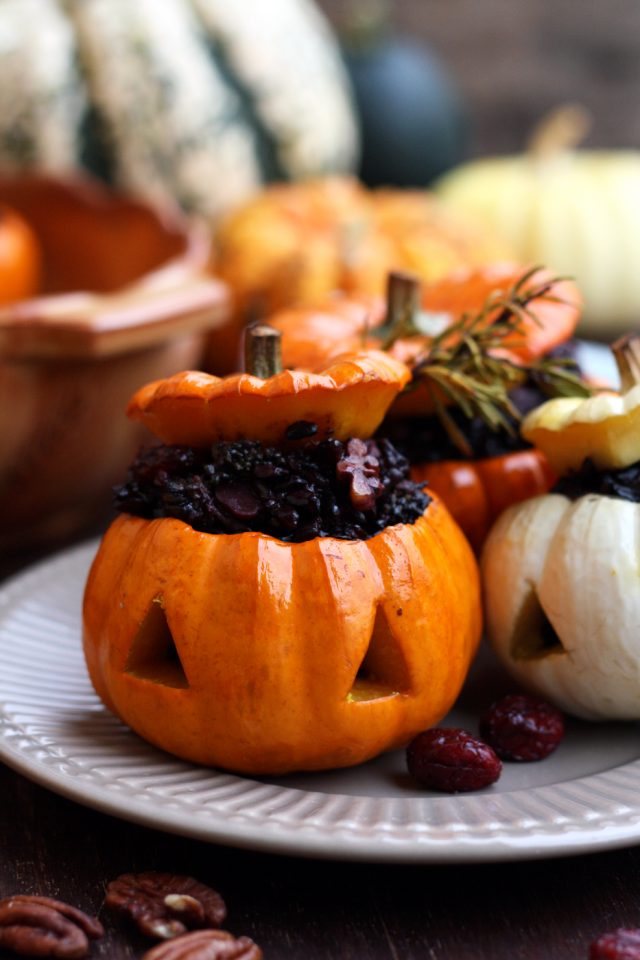 For a healthy and kid-friendly Halloween meal, serve up these Halloween Stuffed Pumpkins by Happy Kitchen.
The easy Halloween carved pumpkins are stuffed with wholesome wild rice stuffing.
Last but not least, you'll want to make these Zoodles with Pumpkin Kale Pesto by Tasting Page.
This colorful festive Halloween recipe is a delicious gluten free, vegan, paleo, and Whole30 Meal!
So now that you have seen all of our wonderful spooktacular Halloween recipes witch which one will you make?
Halloween Drinks
Also here's a few kid friendly Halloween drinks you might like to try!
PIn me: