Kids Pumpkin Shaped Tortilla Pizza with Mini Turkey Pepperoni
Here's a cute and easy Pizza idea to make with kids. Make a pumpkin shape from tortillas, then let your kids decorate them for pizzas. My son decorated his pizza with Hormel's Turkey Pepperoni Minis.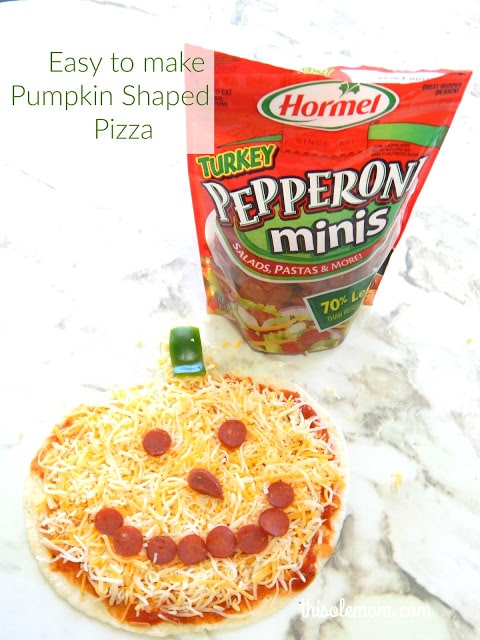 These cute Pumpkin Shaped Pizzas made using Chi- Chi's Tortillas would be cute served at a Halloween Party. Just have an adult cut the pumpkin shapes from the tortillas and place them out for the kids to decorate with Turkey Pepperoni minis, veggies, and other pizza toppings they like.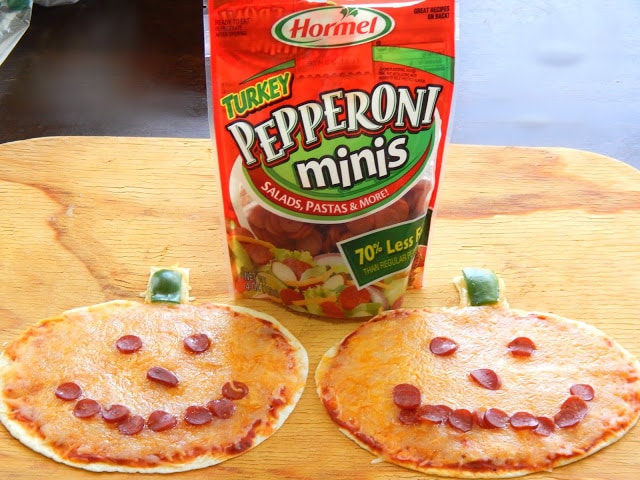 Ingredients: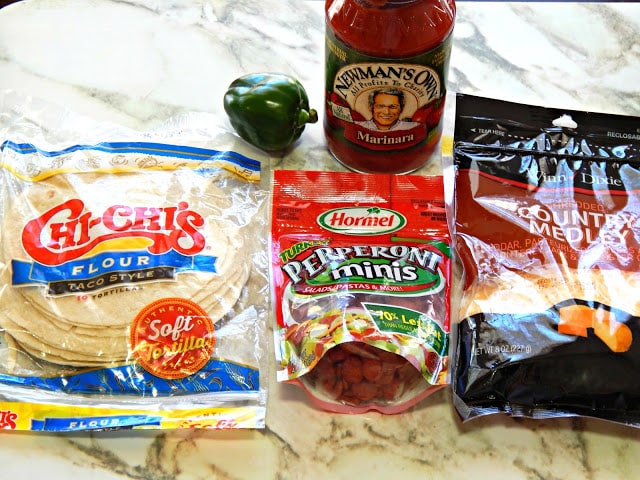 1- package Hormel Turkey Pepperoni Minis
1- bag Cheddar Cheese
Soft Flour Tortillas
Mariana Sauce
1 Green Bell Pepper
How to make Pumpkin Shaped Pizzas:
Preheat oven 325 degrees.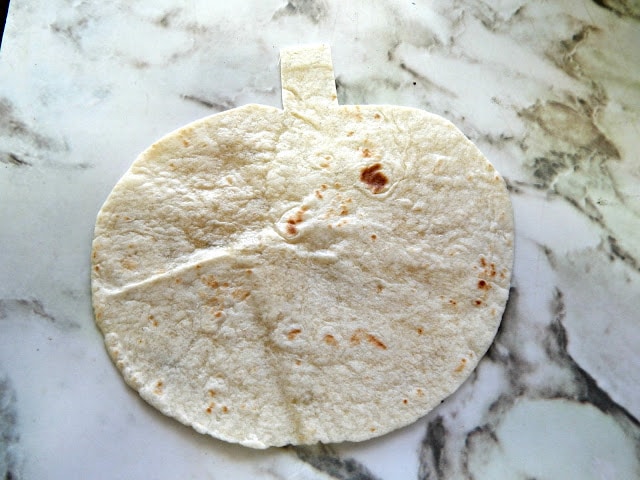 Place tortillas on a flat cutting board. Using a sharp knife, cut out a pumpkin shape out of each tortilla. Please, only adults do this part. Be careful when using a sharp knife.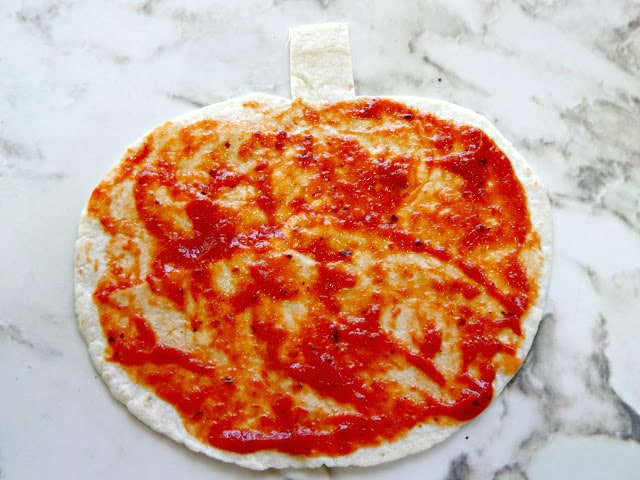 Spread Marina Sauce only on the round part of the tortilla.
Spread cheese on the tortilla. Cut a piece of the bell pepper for the stem, and place it on the pizza.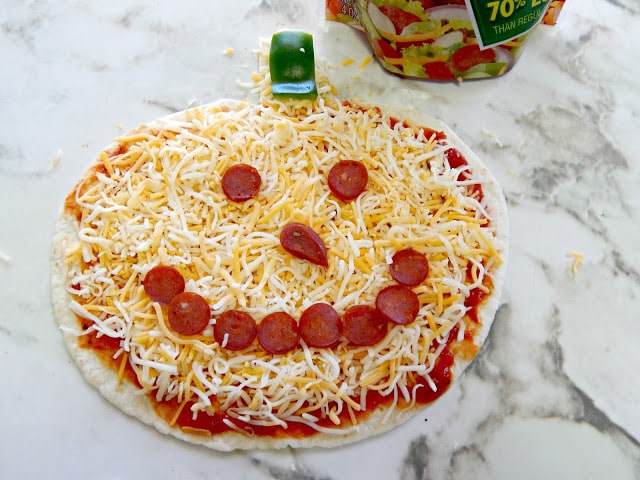 Make a face for the Pumpkin Pizza with the Turkey Pepperoni Minis. Place on a baking sheet and bake in the oven for 5 minutes or until the cheese is melted on 325 degrees.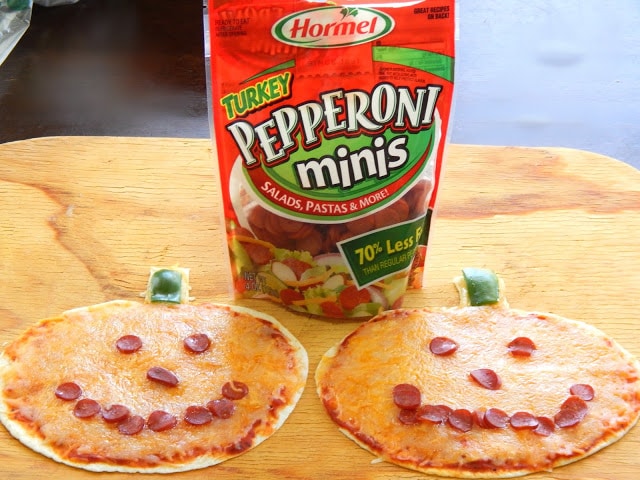 Remove from the oven when done and let cool before serving. Enjoy!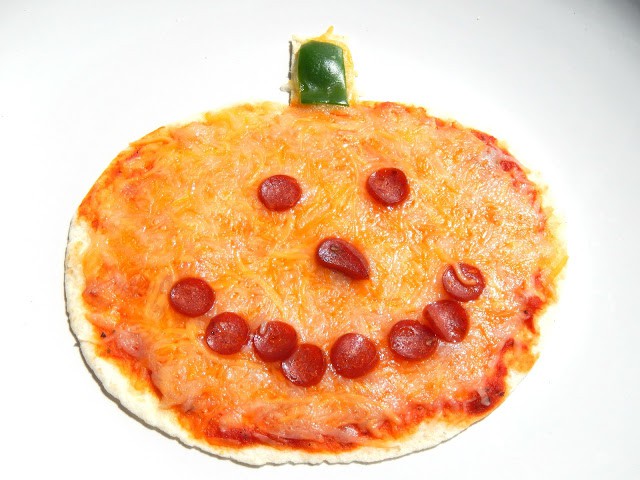 I love the way the Pumpkin Shaped Pizzas turned out! They taste great too.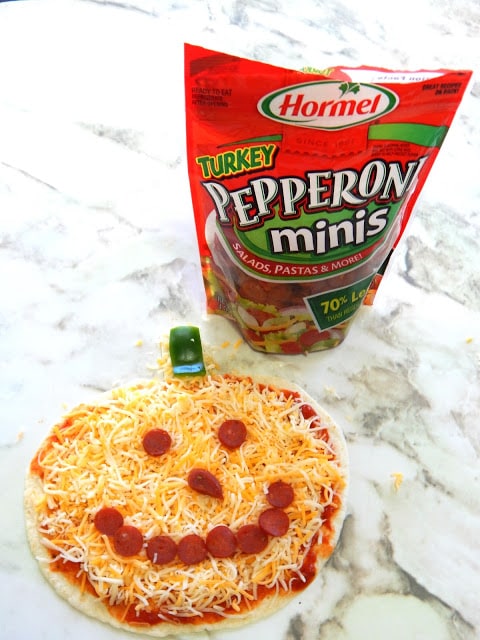 You should make a few of these pizzas I think you'll like them. Next time you're out shopping pick up a few bags of Hormel Turkey Pepperoni Minis. I love how they taste and, these little Hormel Pepperonis are 70% less than regular Pepperonis.
I 'm a Hormel Foods Family Extended Blogger. This post was written as part of my involvement with the group. Even though I was sent products to facilitate this post all opinions are my own and honest.