These Halloween Mocktail Candy Shooters are perfect for kids to enjoy for Halloween. So, they don't feel left out while the adults are enjoying their favorite festive cocktails!
Don't these non-alcoholic drinks look fun? They're excellent to serve kids at Halloween parties. Now the kids won't feel left out on all the adult fun.
The candy shooters cups are an easy mocktail that kids can add candy and Halloween stirrers of their choice to for some swirly fun!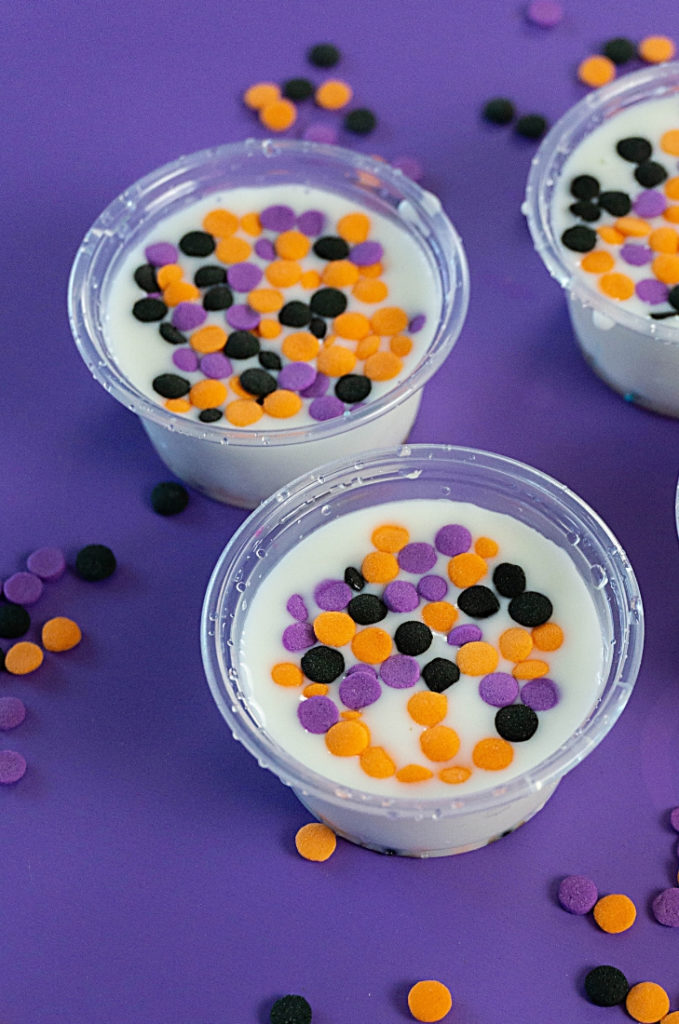 Also, if you're having a dry party these Halloween mocktails would make a great addition to the drink menu.
Guest could pick their favorite Halloween dessert to dunk into their candy milk cups like donuts or cookies shaped like bats and pumpkins made from refrigerated cookie dough.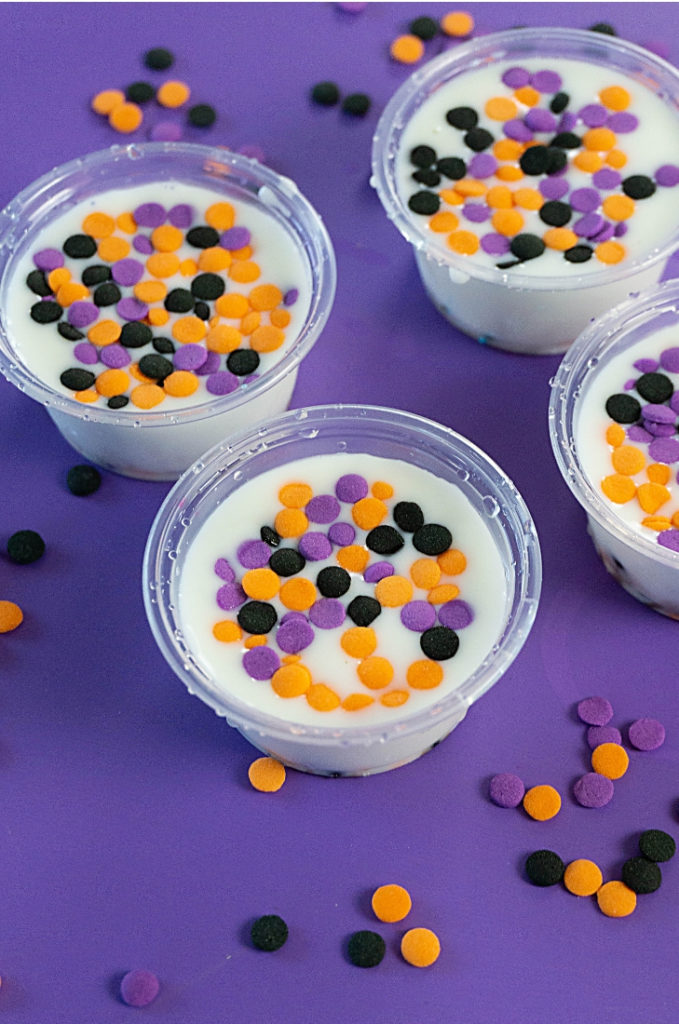 Can You Make the Halloween Mocktail Recipe Before the Party?
Yes, you can make the mocktails ahead of time. Just place the individual cups onto a serving tray then add the milk.
Cover the jello solo shot cups with the lids and place in the fridge until needed. DO NOT ADD THE CANDY UNTIL THE PARTY unless you want the candy to dye the milk.
Make sure the lids snap on the cups so, the milk doesn't spill all over the serving tray.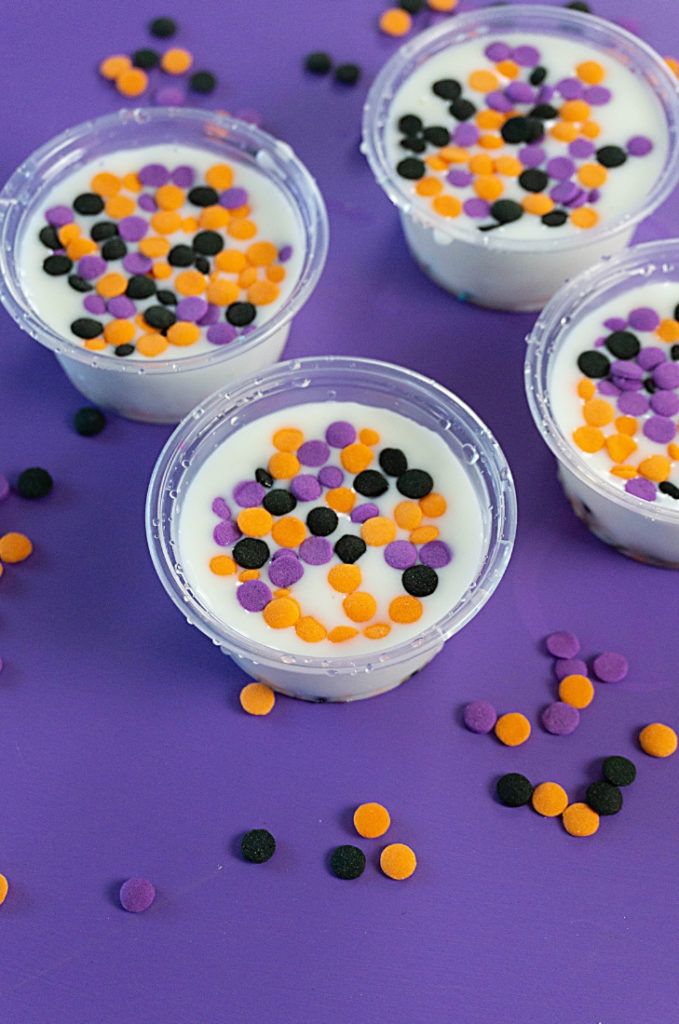 How to make Halloween Mocktail Shooters
First, place the solo jello shot cups on a table or serving tray.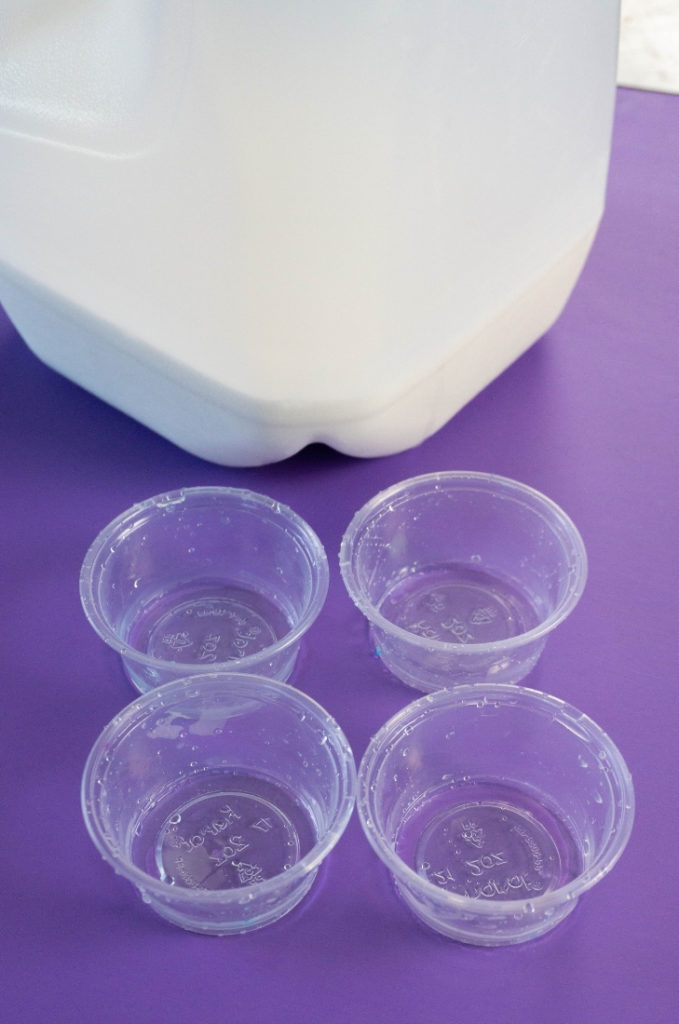 Second, fill each cup with milk. Next add your favorite Halloween candy sprinkles.
The longer the candy sprinkles sit, they will begin to melt and dye the milk. When the candy melts, it makes for even more colorful candy fun!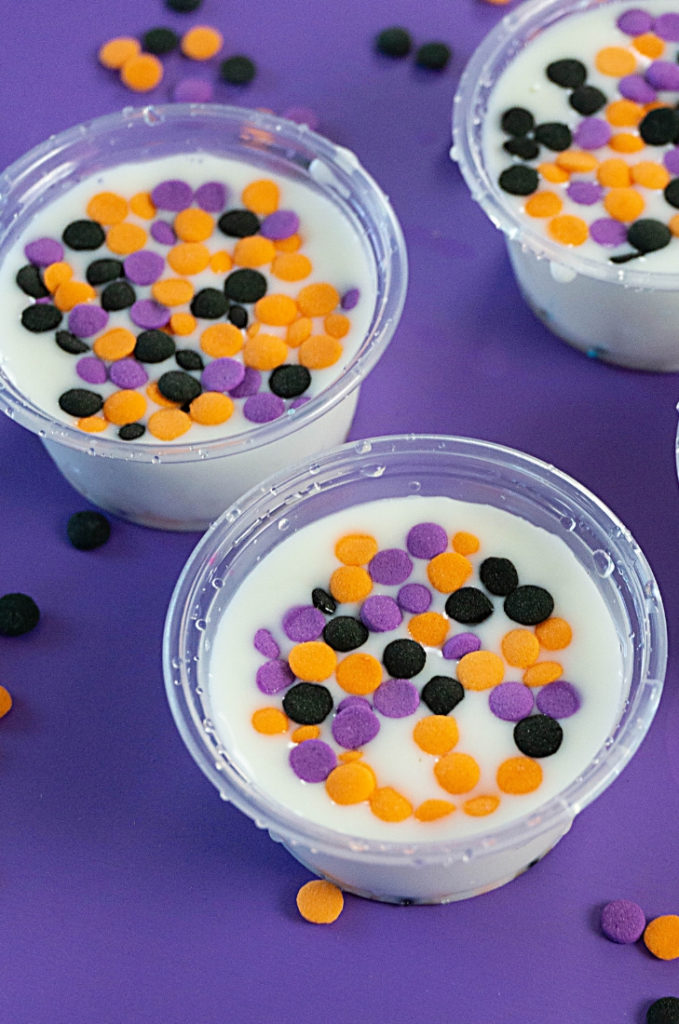 Last but not least, have the kids pick out their favorite Halloween stirrer and swirl the candy and milk in their cup.
Doesn't the candy mocktails look fun and festive? Maybe next time I'll make a kid's Halloween punch.
I think these Halloween mocktails are also perfect to serve kids at classroom Halloween parties.
And, spooktacular for kids to enjoy while watching FreeForm 31 Nights of Halloween at home during movie night with the family.
pin Me