These Instant Pot Little Smokies With Grape Jelly and Barbecue Sauce is a sweet and savory appetizer. Perfect for serving at any gathering!
Also, these little smokies is known as Cocktail Sausages. Have you ever eaten them?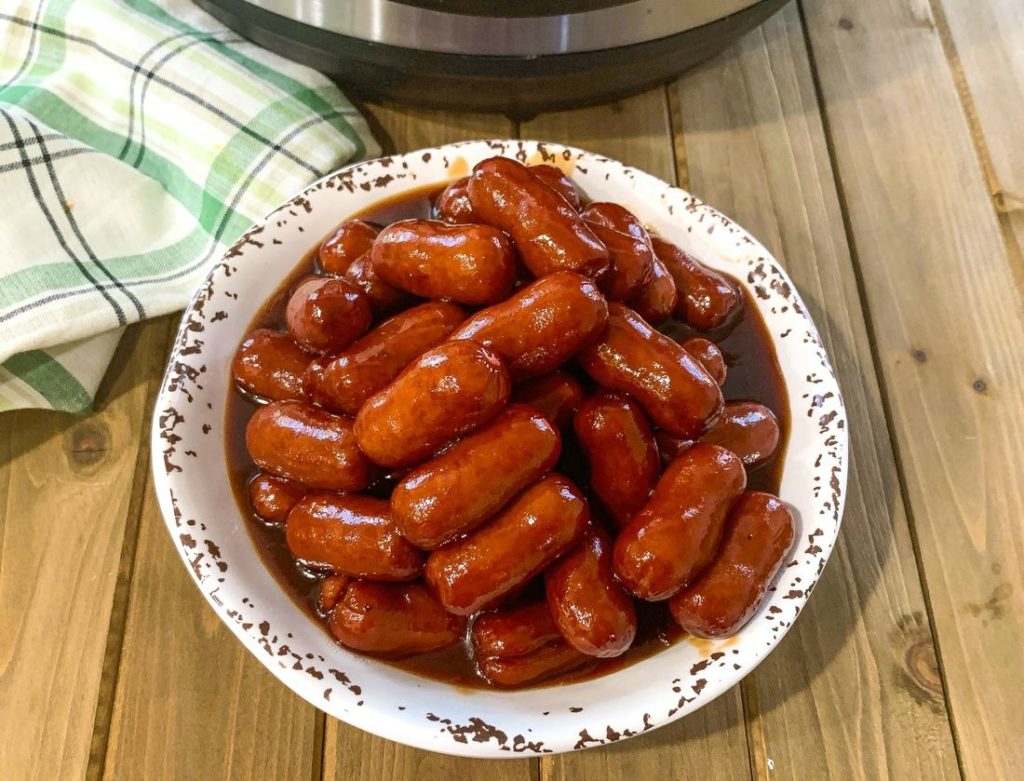 Anyone can whip this appetizer up in minutes in the Instant Pot. It's the perfect appetizer when you need something quick.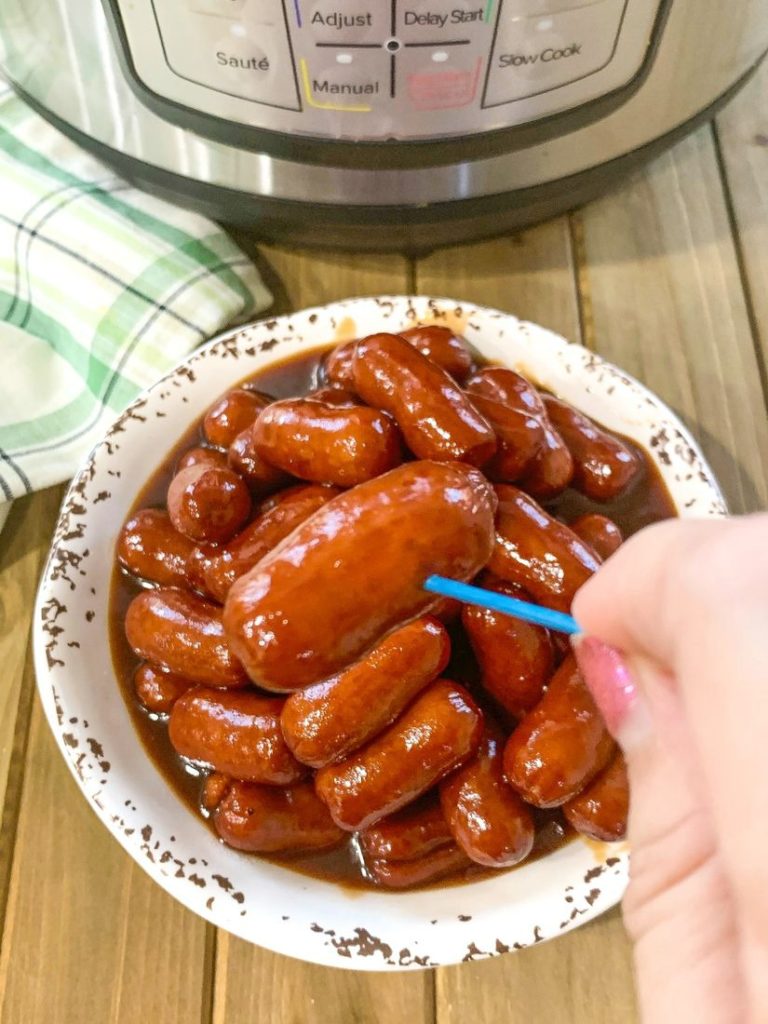 Whether you're entertaining for New Year's Eve or throwing a Super Bowl party, these cocktail sausages are sure to be a hit with all your hungry guests!
Heck! These Instant Pot cocktail smokies are a favorite with my family for birthday parties too.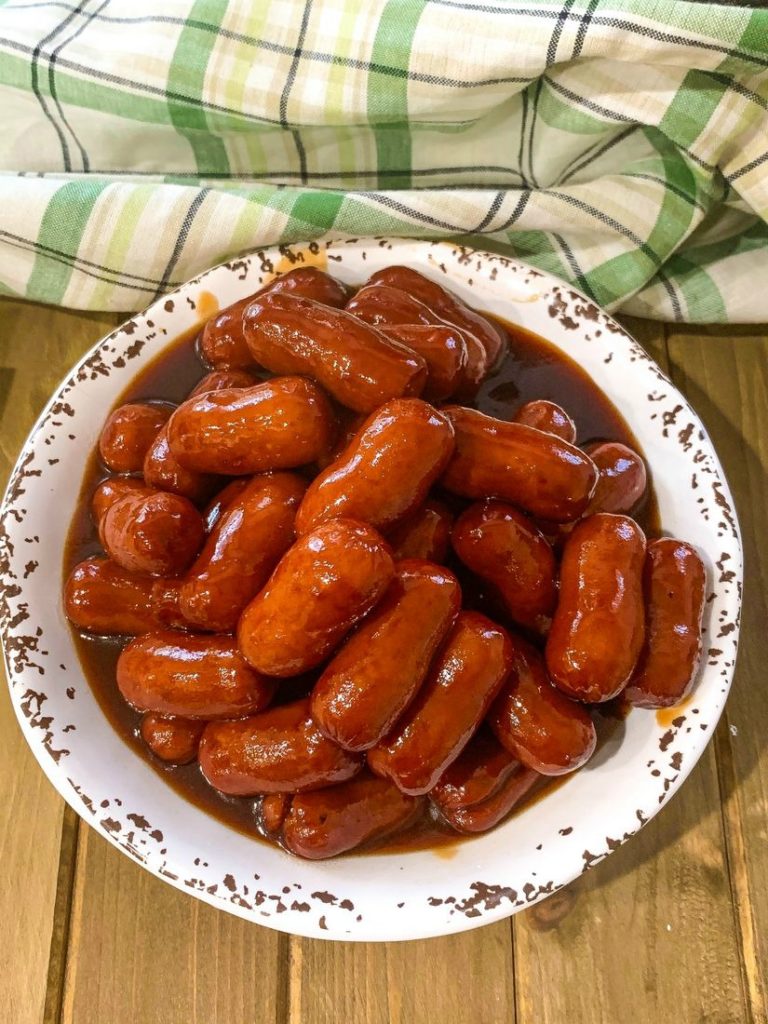 If you love these little smokies with grape jelly and barbecue sauce, you might also like them with chili sauce.
I know some people love Instant Pot little smokies with grape jelly and chili sauce too.
Unfortunately, I can't have chili sauce it gives me headaches. Lucky for me, Sweet Baby Ray's Barbecue Sauce doesn't trigger my migraines.
And, of course Sweet Baby Ray's tastes AMAZING!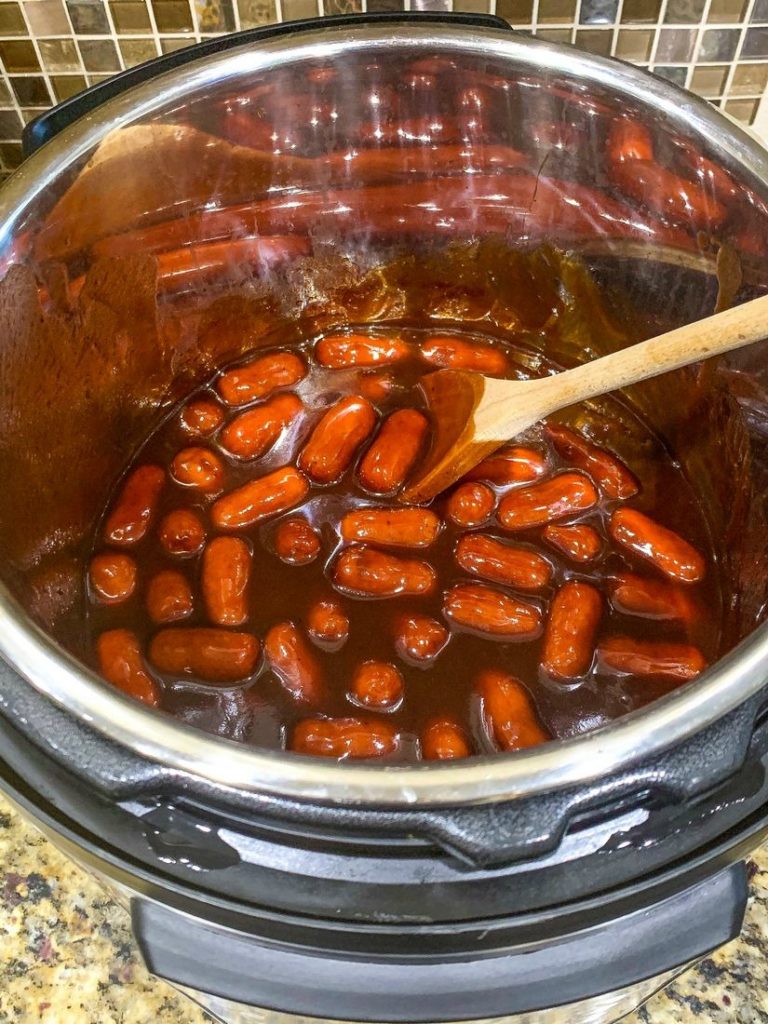 What you Need to Make instant Pot Little Smokies
For Instant Pot little smokies, we used the following ingredients, which are only four ingredients. We choose to use a 1/2 cup of water.
The recipe we use for our Slow Cooker little smokies doesn't use any water, but we decided to add water for the Instant Pot.
Little Smokies (Cocktail Sausages)
Grape Jelly
Barbecue Sauce
Water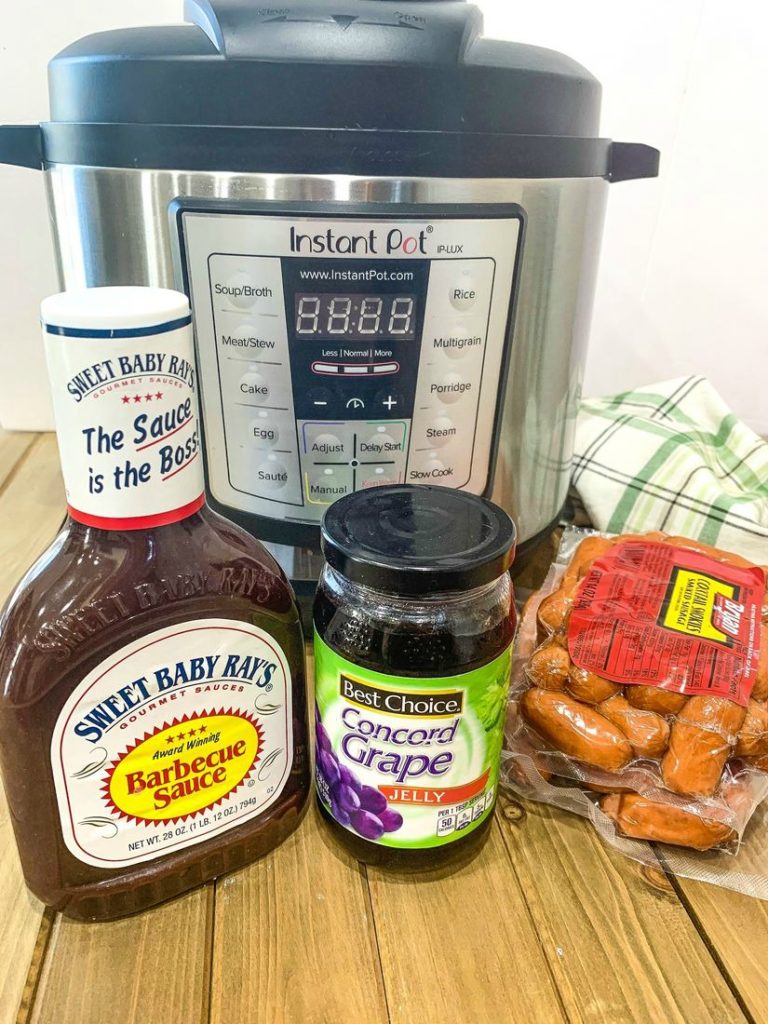 How to make BBQ Cocktail Smokies
First, place the inner pot into the Instant Pot. Pour a bottle of barbecue sauce in the inner pot.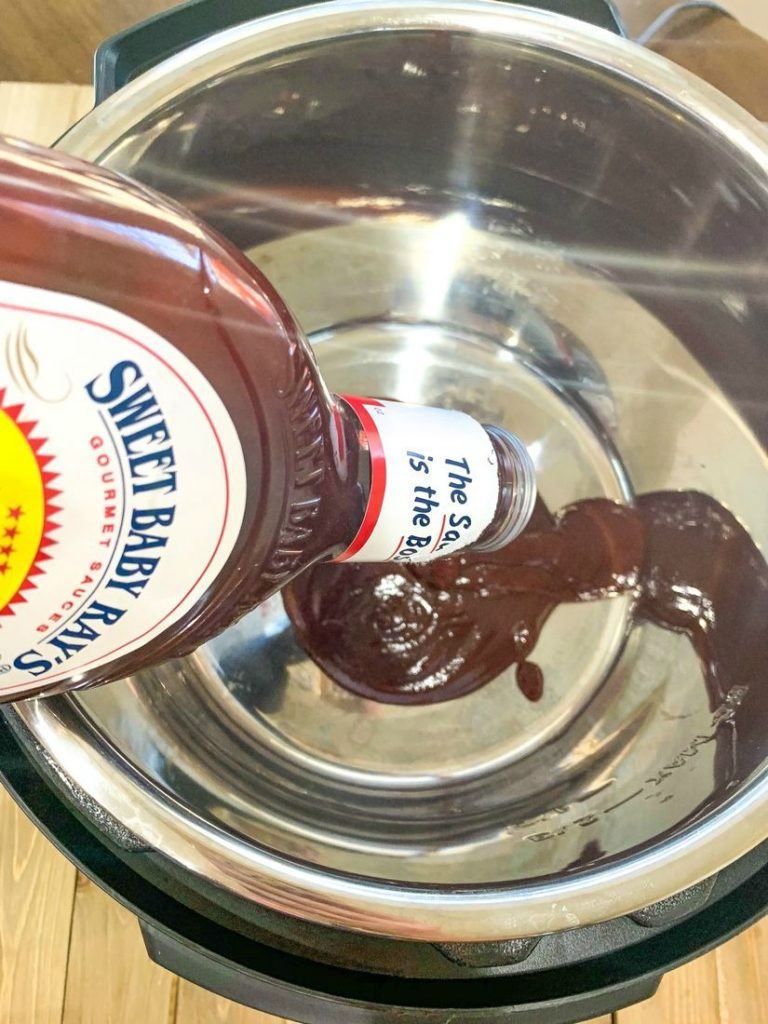 Second, remove the top from the barbecue sauce bottle and, add a 1/2 cup of water to the bottle.
Next, place the cap on the barbecue sauce bottle and shake it. Then pour the water into the pot with the barbecue sauce.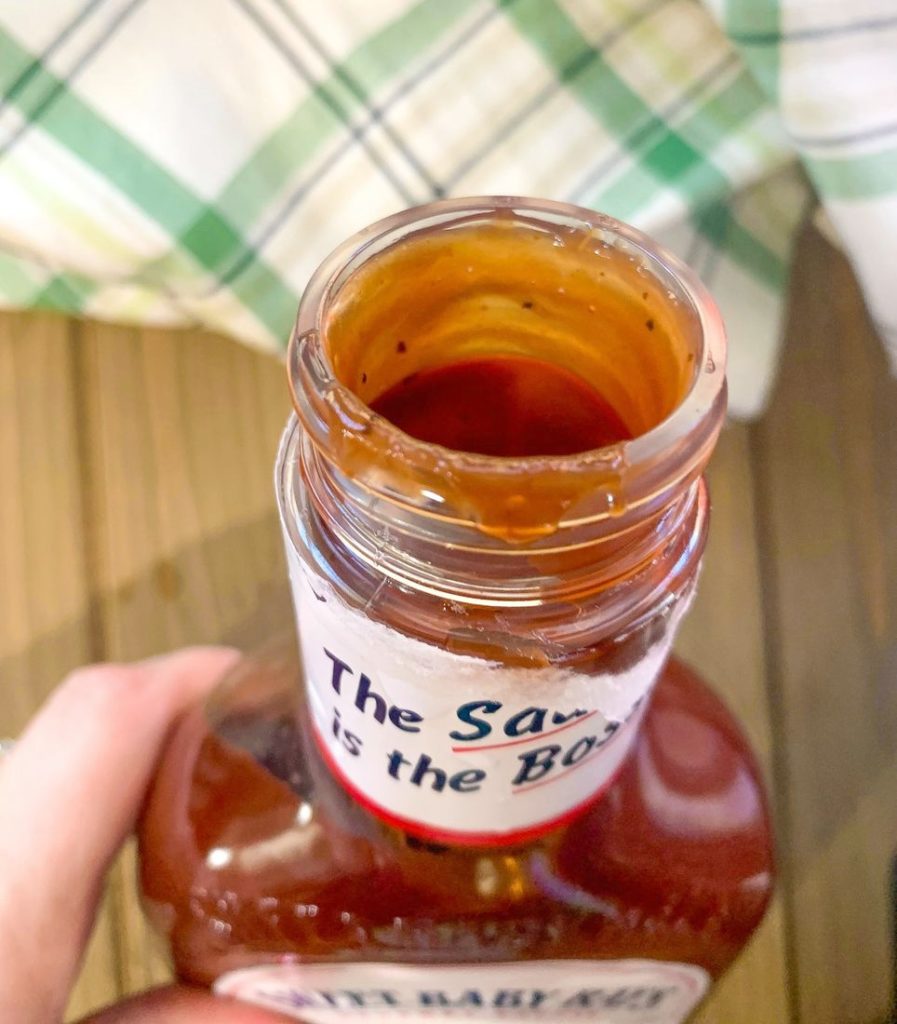 Third, pour the grape jelly in the pot with the barbecue sauce. Stir the grape jelly and barbecue sauce together.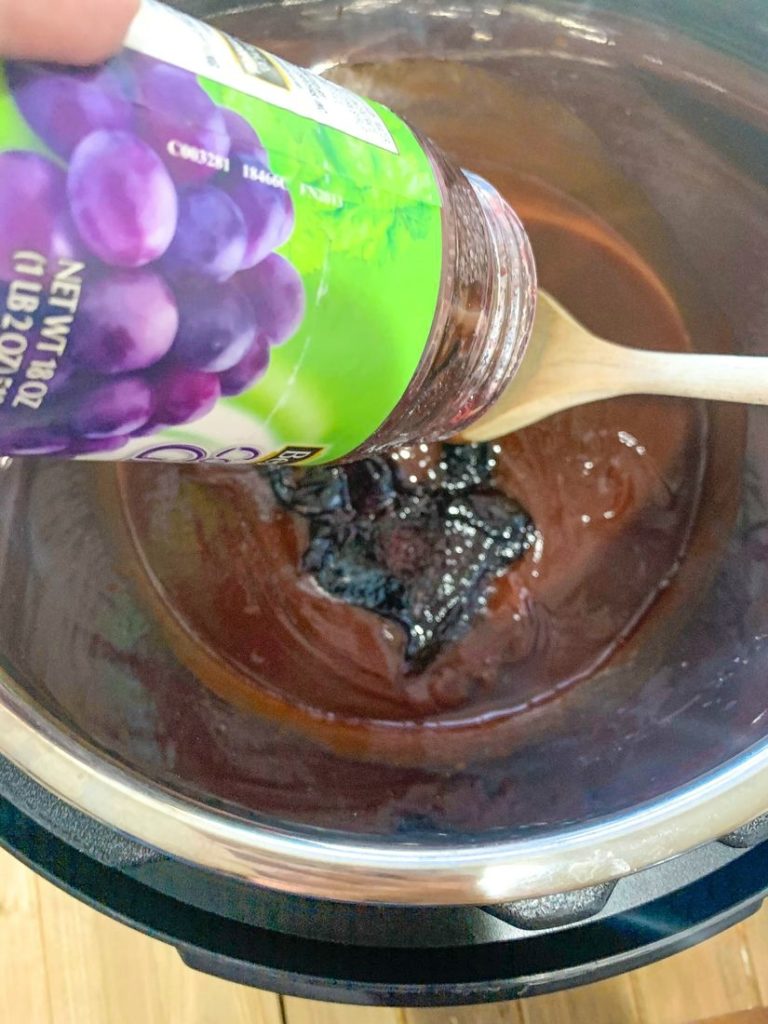 Now add the little smokies. Stir all the ingredients together. Make sure to cover the smokies with the sauce.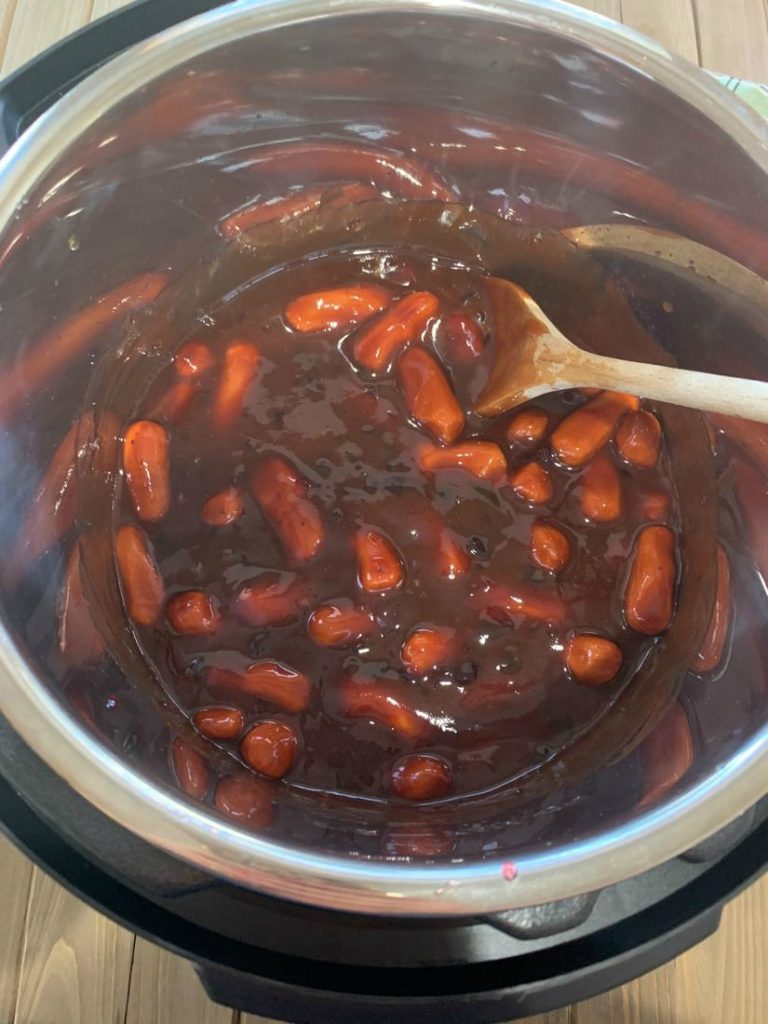 Fourth, make sure the Instant Pot is plugged into the wall socket.
Next, place the lid on the pressure cooker and make sure it locks. Then turn the knob to the sealing position.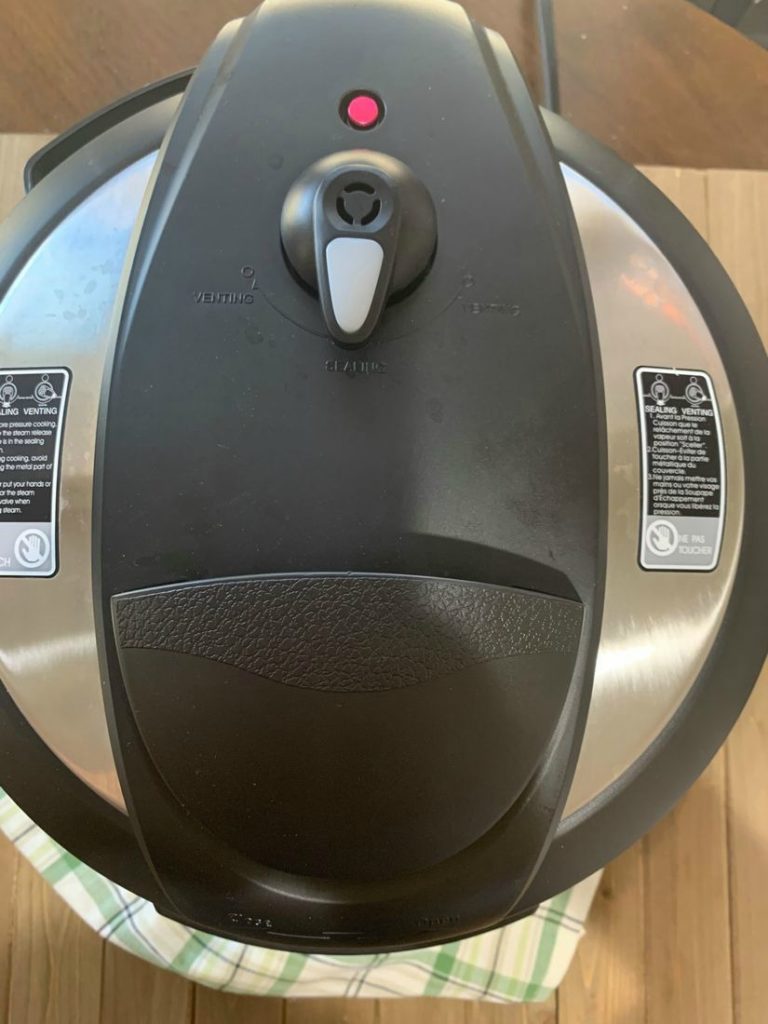 Fifth, set the Instant Pot to manual for 4 minutes. Carefully do quick release once timer goes off.
Turn the knob to venting. After the valve (pin) goes down carefully open the lid. Stir the lil smokies. Serve while hot with toothpicks or place the Instant Pot on the warm setting.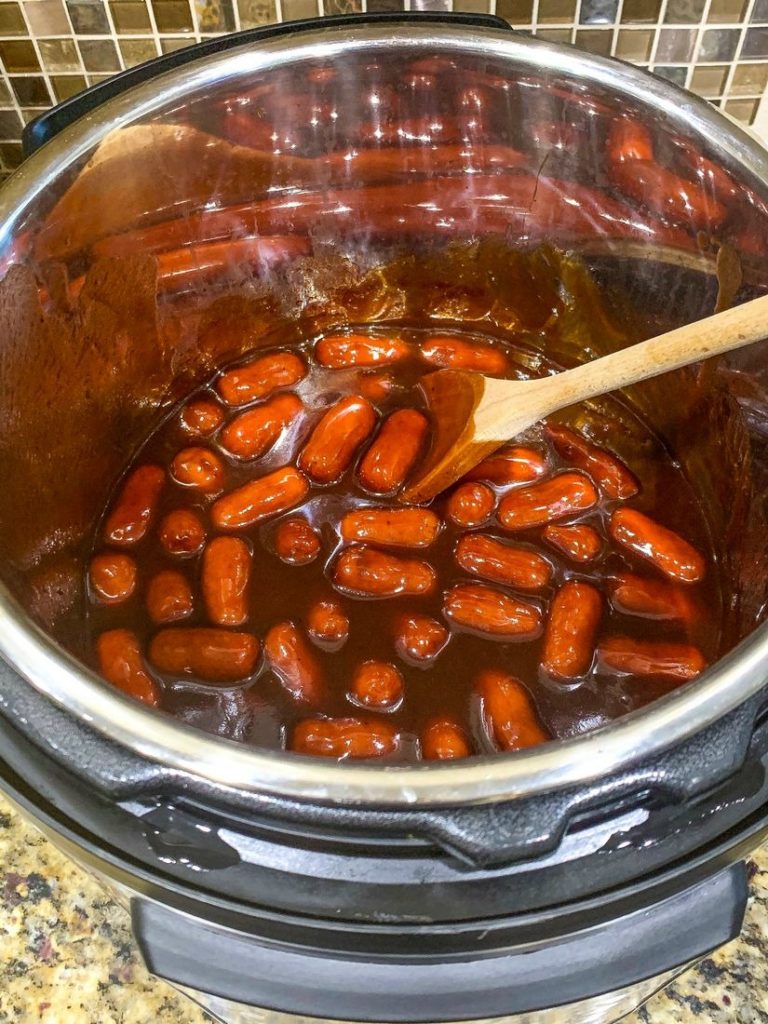 Don't this appetizer look AMAZING? It's so easy to whip up an easy appetizer in the Instant Pot. Now you can say "Goodbye" to crock pot little smokies ..LOL!
My family loves these little smokies next time I'll do Instant Pot meatballs with Grape Jelly and Barbecue Sauce. Doesn't that sound yummy?
You may also like my Instant Pot Rib Recipe too. For this recipe I used an 8 qt Instant Pot but, you can use a 6 quart too.
Note- Remember it may take the Instant Pot a few minutes to come to pressure before the time starts counting down.
More Appetizers
Adult Beverages
Here's some adult beverages to go with your appetizers.
Pin Instant Pot Smokies