These Baked Cheesy Spinach Tomatoes are a great way to use up tomatoes growing in the garden. Each tomato slice has fresh herbs, spinach, parmesan, and mozzarella cheese.
Additionally, the cheesy baked tomatoes make the perfect summer appetizer.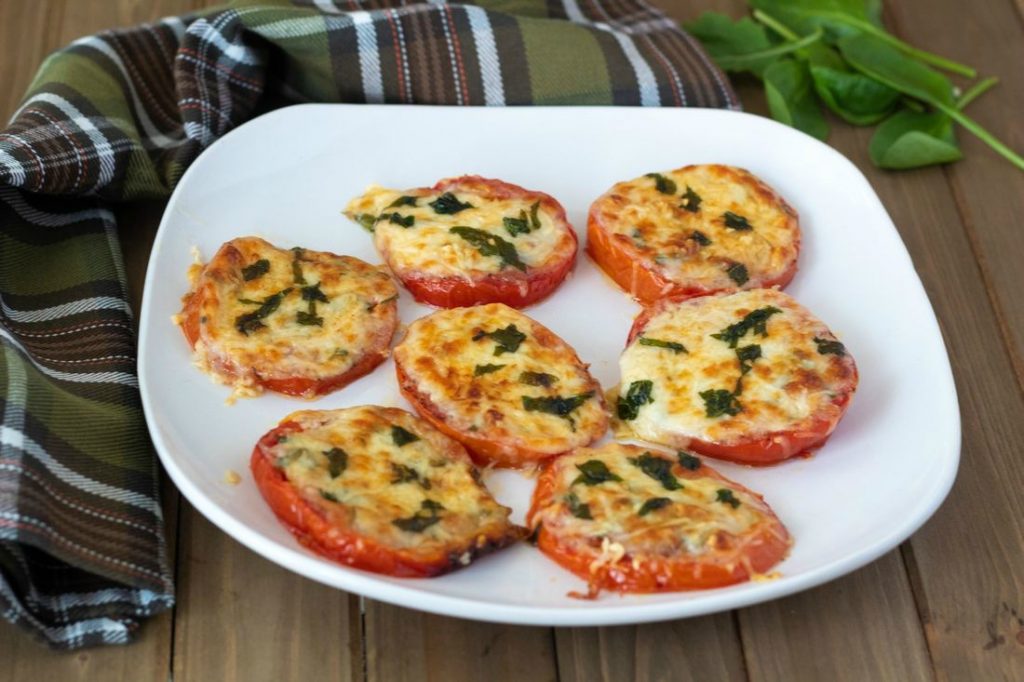 My family loves these baked tomato slices. We often make them during the summer.
They're the perfect snack on hot summer days when you don't feel like eating a whole lot of food.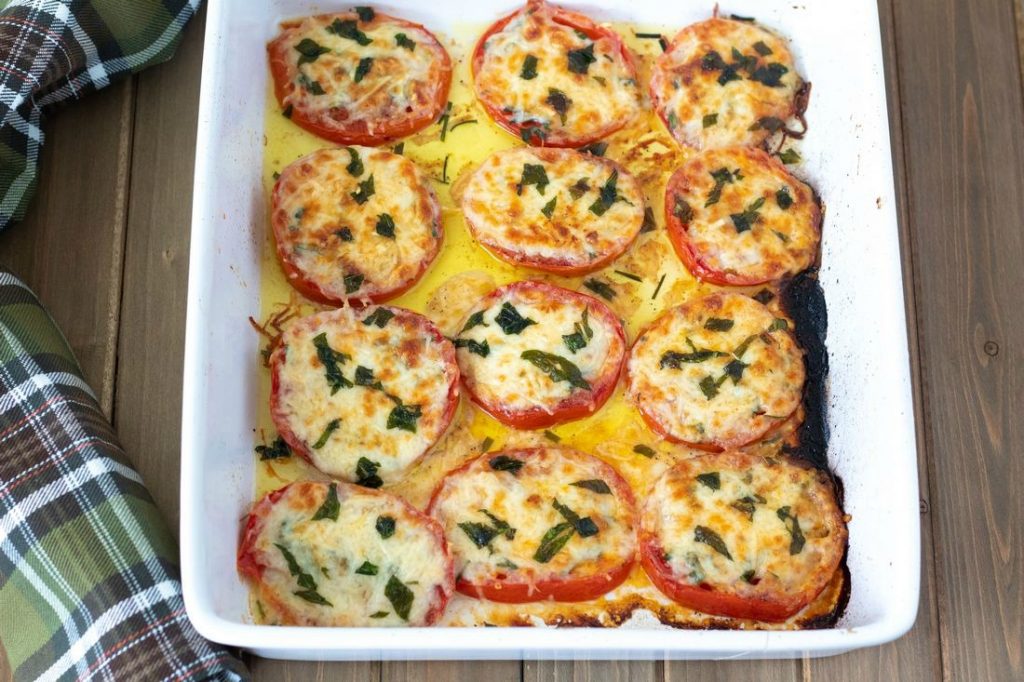 I also think the oven Baked Cheesy Spinach Tomatoes would taste great on french bread with Duke Mayonnaise.
You could even eat them on a slice of bread as an open sandwich with a few pieces of bacon.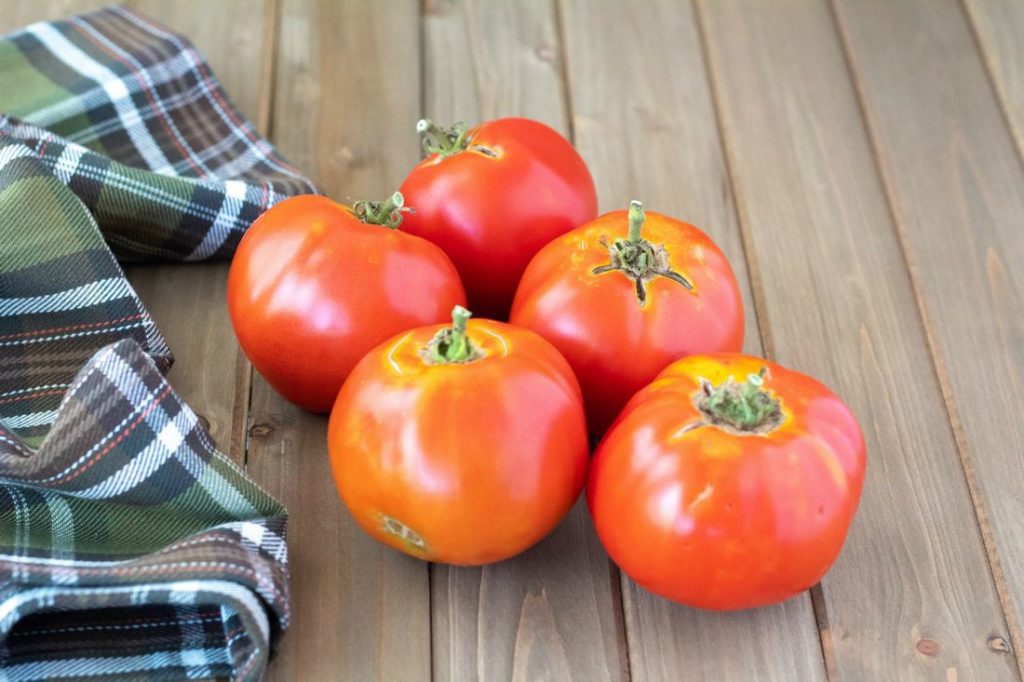 We usually use Creole tomatoes and fresh herbs from our garden to make the Baked Cheesy Spinach Tomatoes.
The only ingredient we don't have growing in our backyard that we use for this recipe is spinach.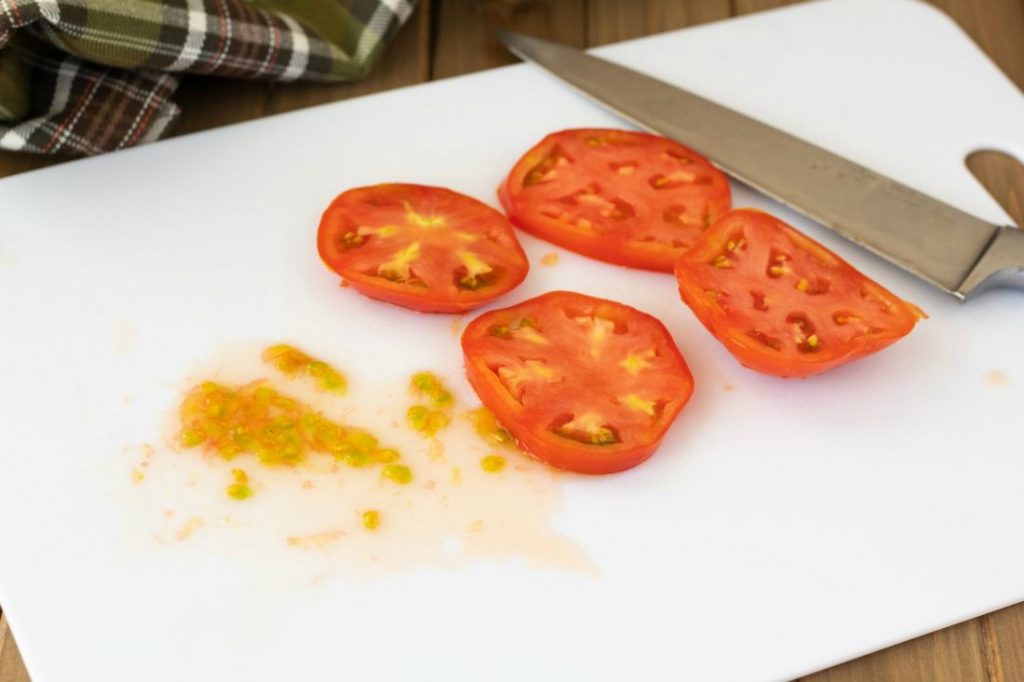 How to Make Baked Cheesy Spinach Tomatoes
First, you will need four tomatoes. We used Creole but, you can use another kind if you want.
Next, slice the tomatoes into circles and place them in a baking dish.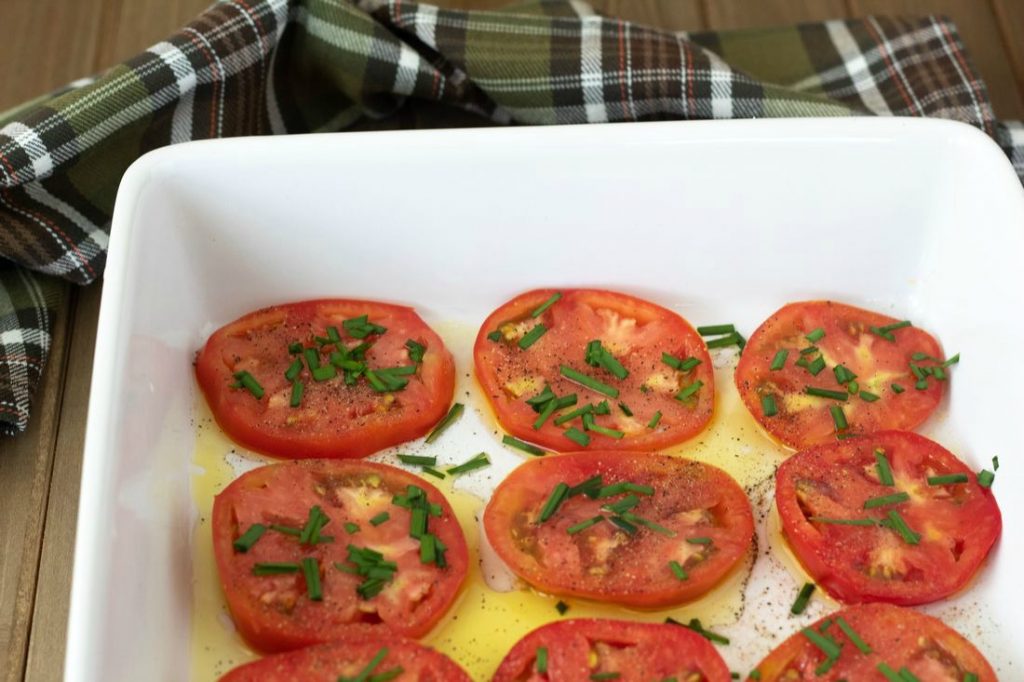 Second, drizzle each tomato slice with olive oil and top with chives. Next, season with salt and pepper.
You can omit the chives if you can't find them at your local grocery store or if you don't have them growing in your garden.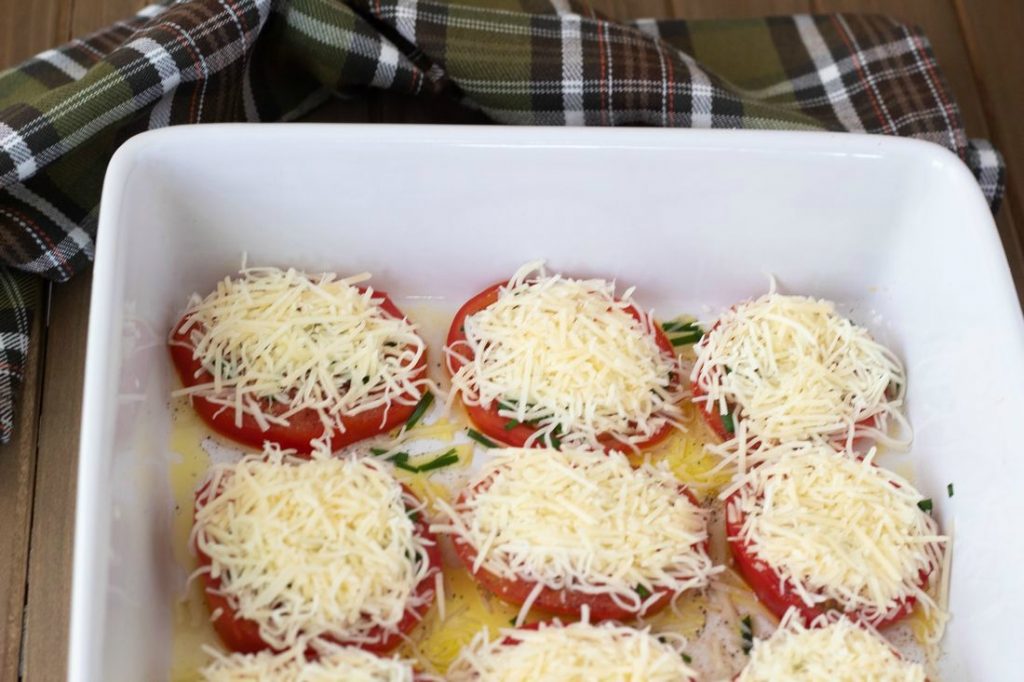 Third, sprinkle parmesan and mozzarella cheese on each tomato slice.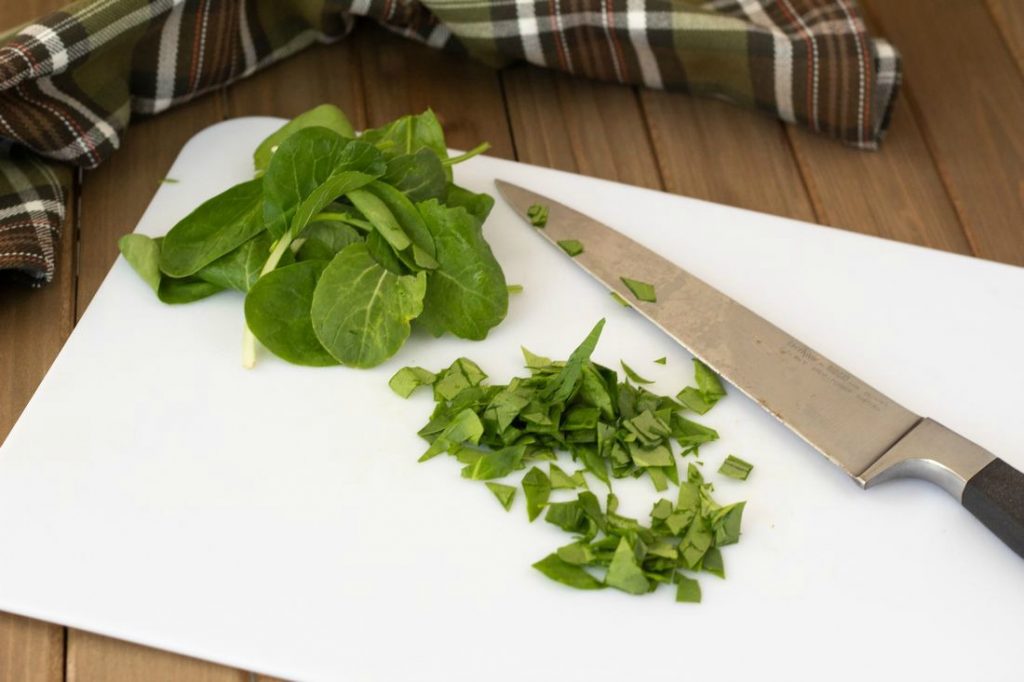 Fourth, rinse and dry some spinach leaves. Next, chop up the spinach leaves. We used about 1/4 cup of chopped spinach leaves.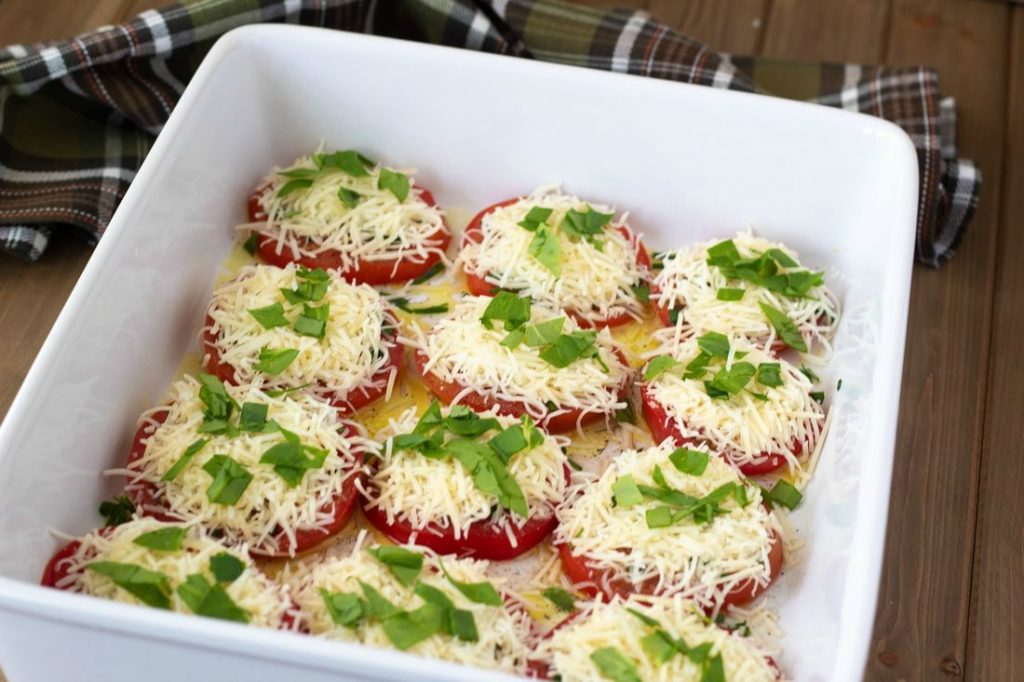 You can omit the spinach leaves and use basil instead if you don't care for spinach.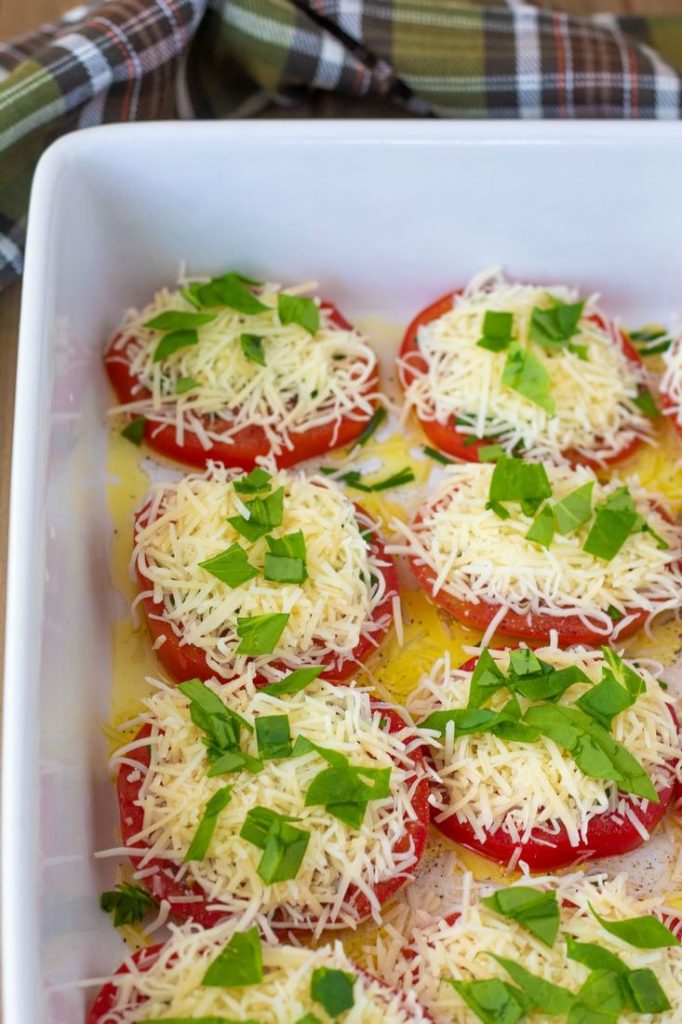 Last, place the casserole dish with the slice tomatoes in a 400 degree preheated oven.
Bake the sliced tomatoes for at least 20 minutes then switch the oven to broiler. Broil the tomatoes for 5 minutes.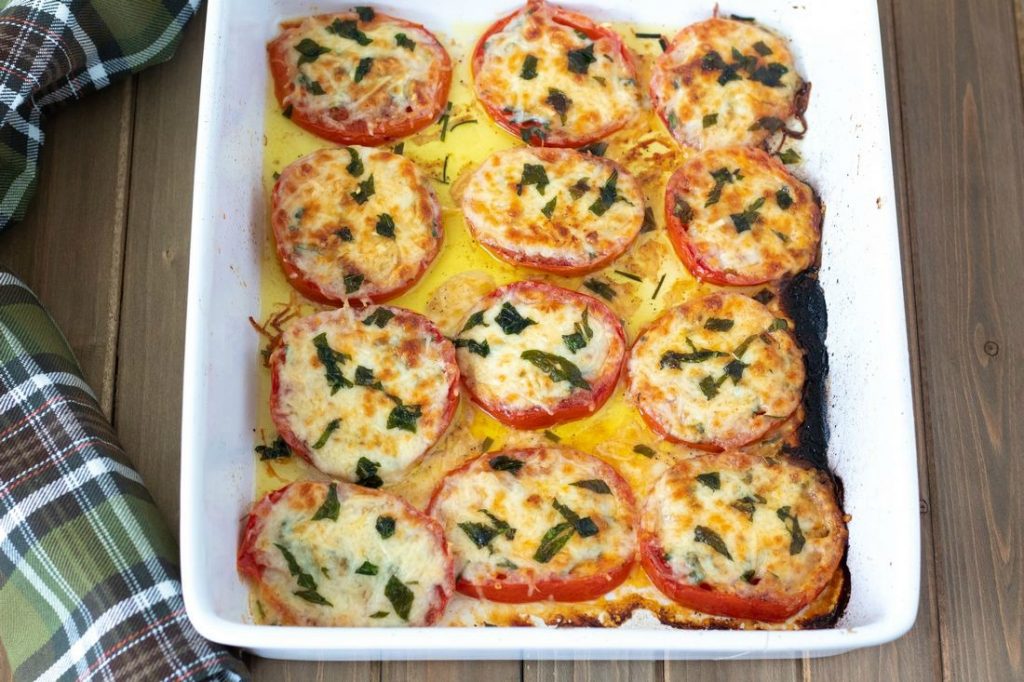 Remove the Cheesy Spinach Tomatoes from the broiler once the cheese is crisp, hot, and bubbly.
Doesn't the baked tomato slices look delicious? Do you have a favorite recipe using tomatoes?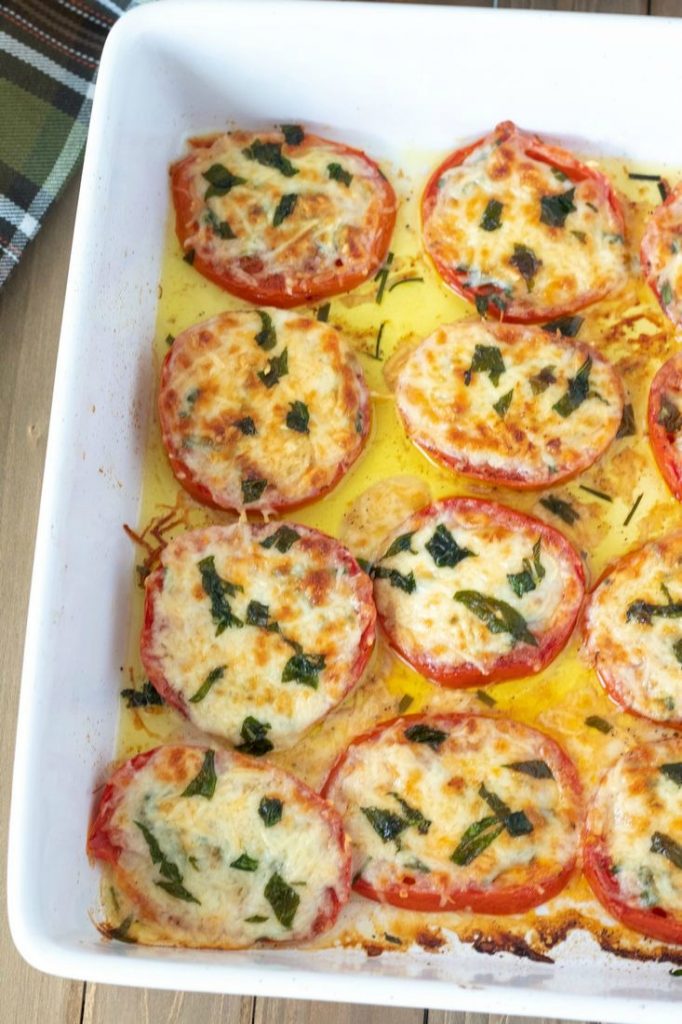 Additionally, these oven-baked tomatoes with cheese and spinach are an easy and quick appetizer.
A perfect recipe for when you have a few guests you need to entertain for brunch, before dinner, or anytime.
You may also want to check out my Bacon Stuffed Jalapenos and my Blueberry Lemon Bars for a delicious after dinner dessert. And, my Cheesy Tomato Bread.
PIN ME: