Learn how to make this delicious and easy Cheesy Tomato Bread that's perfect for eating for lunch or dinner. Also, the bread makes a great snack or appetizer.
My family has an abundance of different types of tomatoes growing in our garden.
We love the way fresh ripe tomatoes picked straight from the vine taste.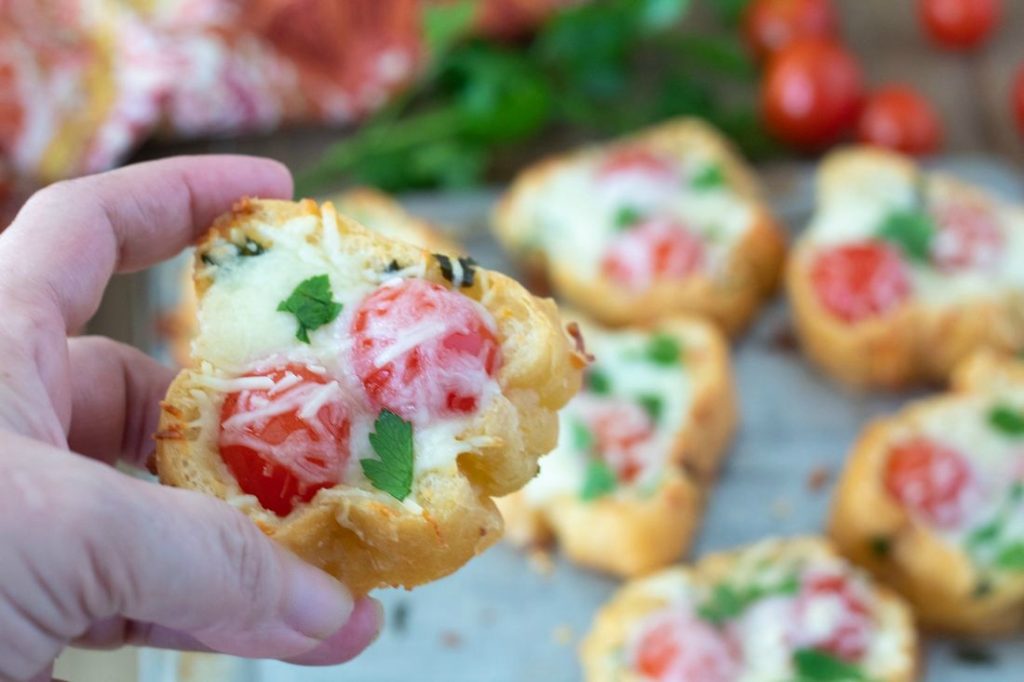 And, we're always looking for fun ways to incorporate tomatoes in our recipes.
That's how we came up with this AMAZING recipe that uses cherry tomatoes, fresh basil, garlic, and lots of cheese.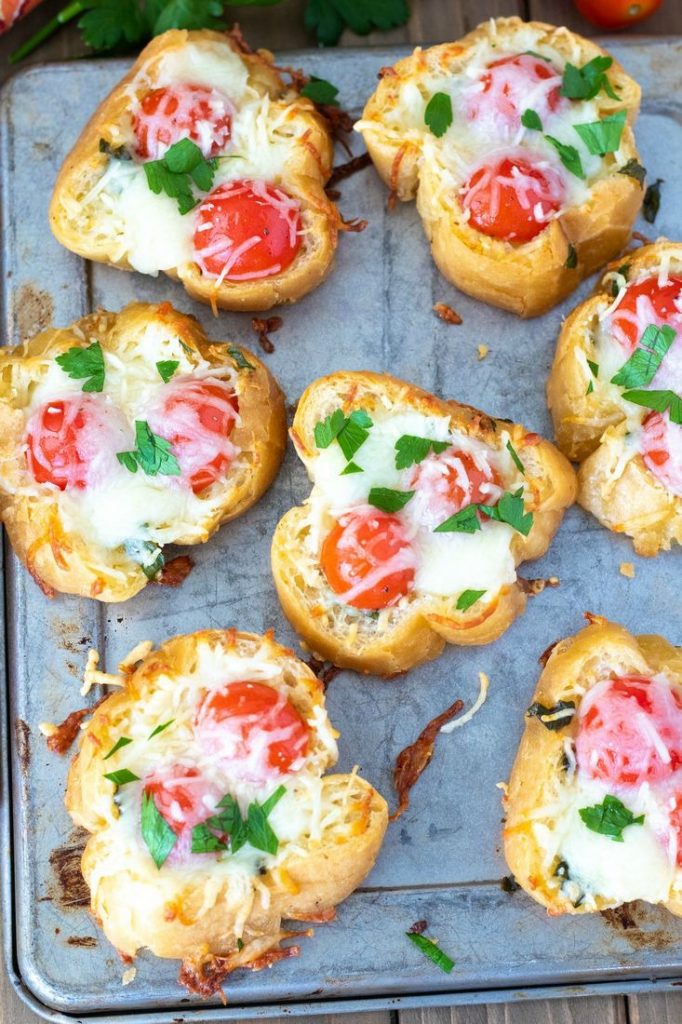 This tomato bread reminds me of bruschetta. Though bruschetta is an Italian antipasto that uses grilled bread rubbed with garlic and topped with olive oil and salt.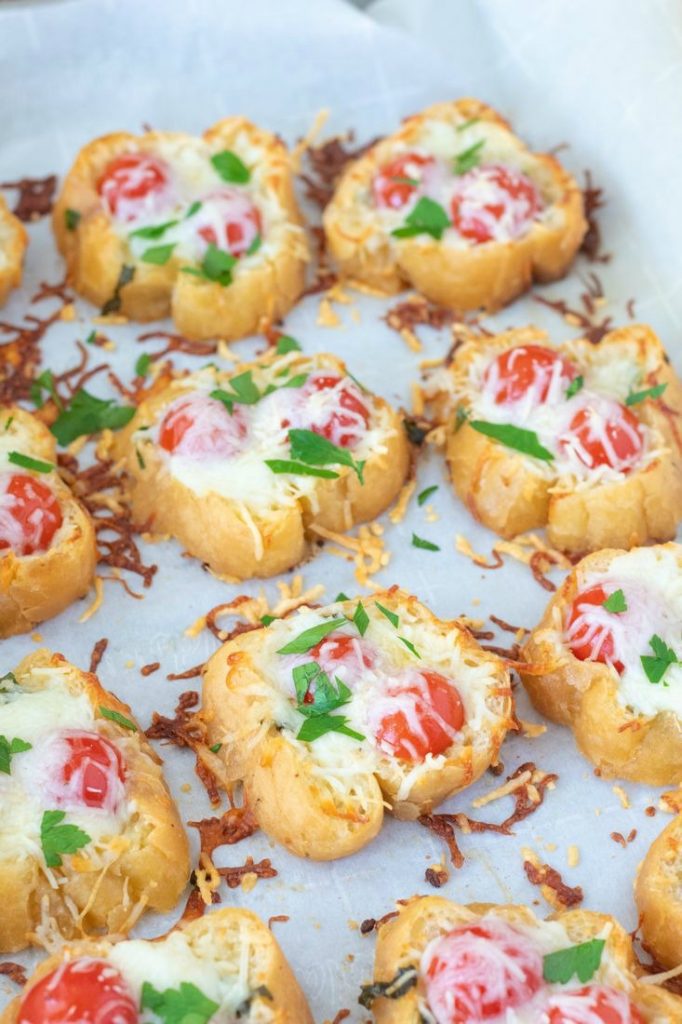 My tomato bread's main ingredients are oven-baked french bread slices and butter with fresh garlic. You might say it's similar to crostini.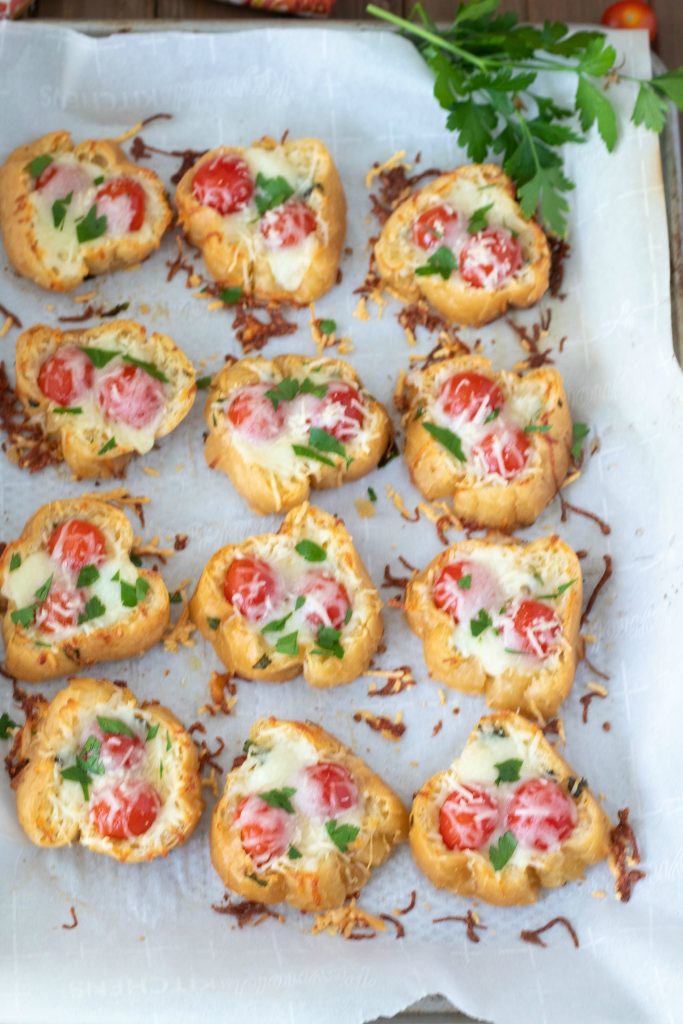 What toppings can you use?
You could use many different topping variations, just like bruschetta.
cherry tomatoes
assortment of tomato slices
basil
parsley
oregano
mozzarella cheese
parmesan cheese
vegetables
onions
shrimp
cured meats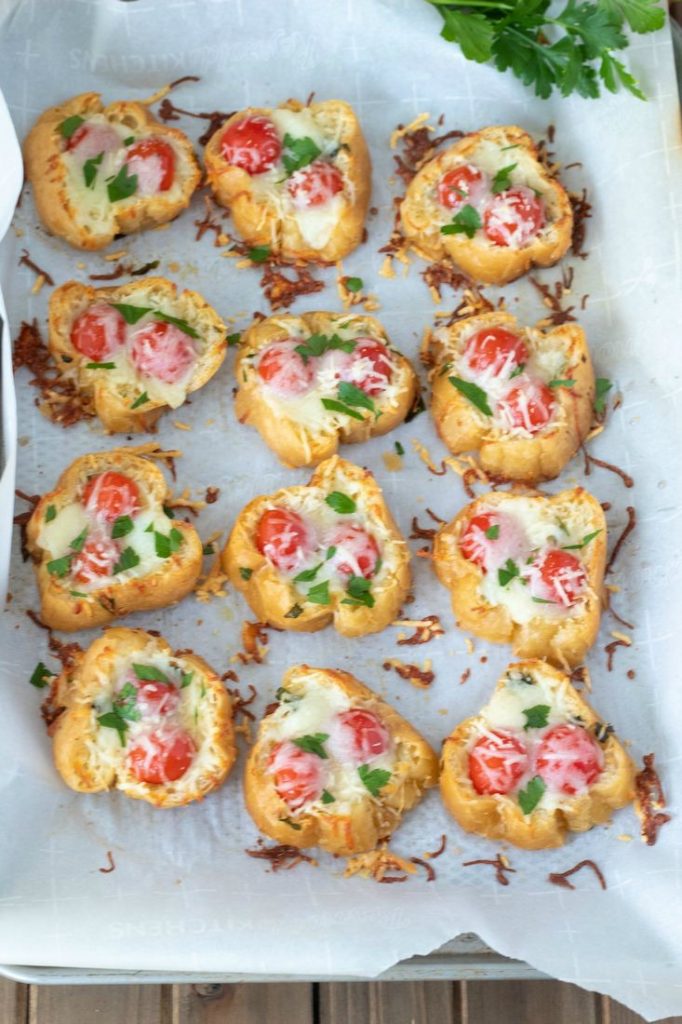 How to Make Cheesy Tomato Bread
To make the cheesy bread with tomatoes, you'll need to preheat the oven to 400 degrees.
Next, slice a loaf of french bread using a bread knife. You'll need to slice the french bread into thin rounds. We used Reising's Poor Boy bread.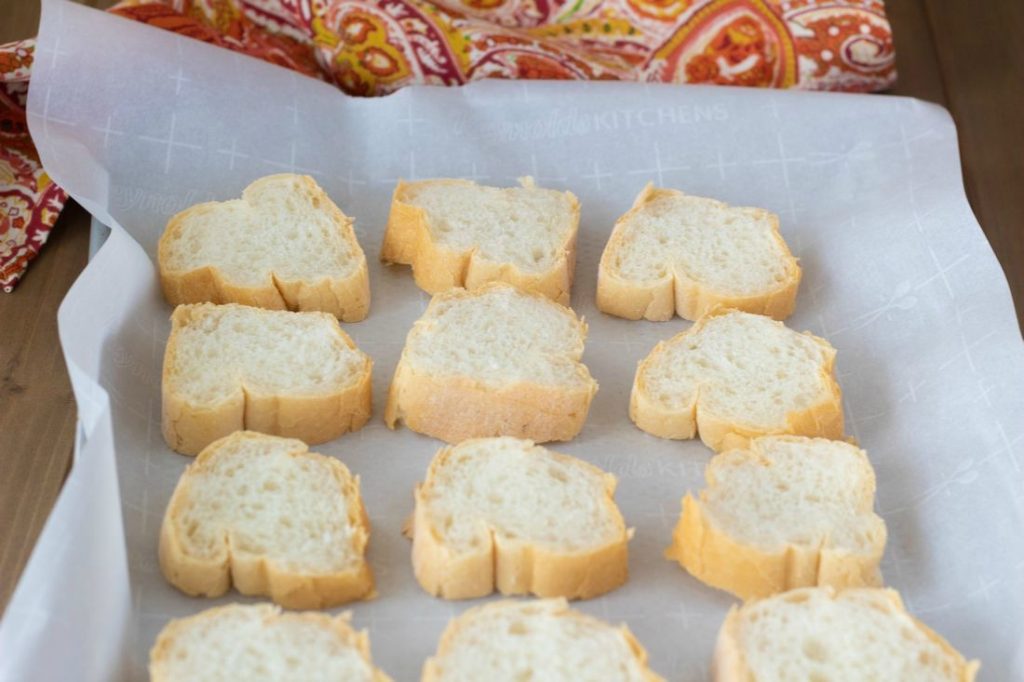 Once the french bread is sliced, place it on a baking pan with parchment paper.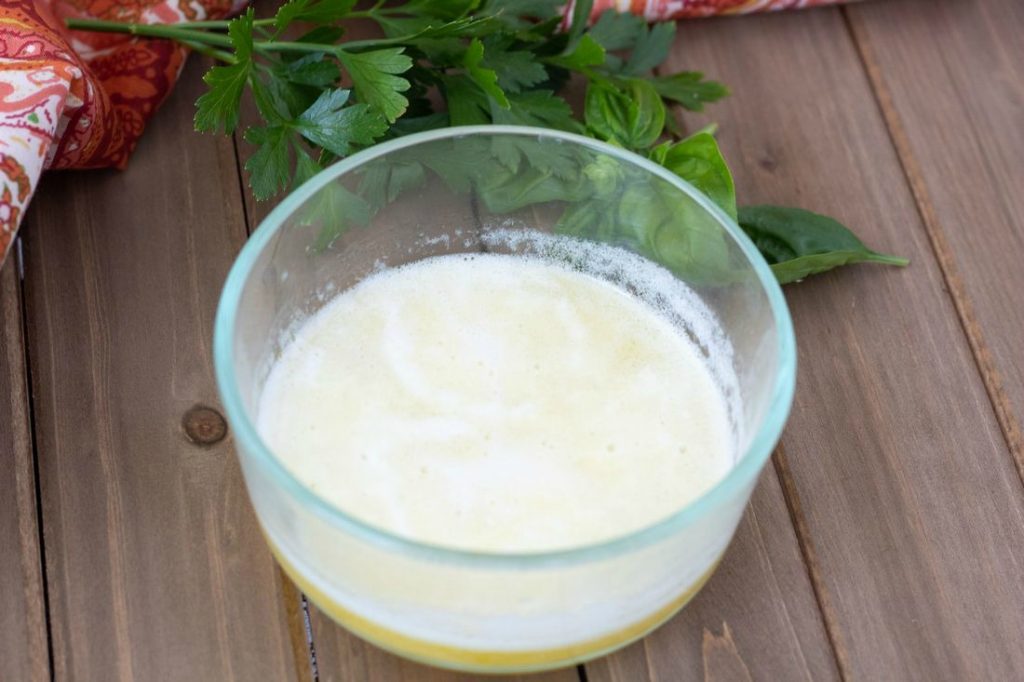 Melt a stick of butter in small bowl in the microwave until fully melted.
Remove butter from microwave. Peel and finely chop garlic cloves. Add the chopped garlic to the butter. Mix well.
Using a basting brush carefully brush the top, bottom, and sides of the french bread.
Don't forget to chop some basil. You'll need to cut the basil thinly and sprinkle a little bit on each slice of the buttered bread.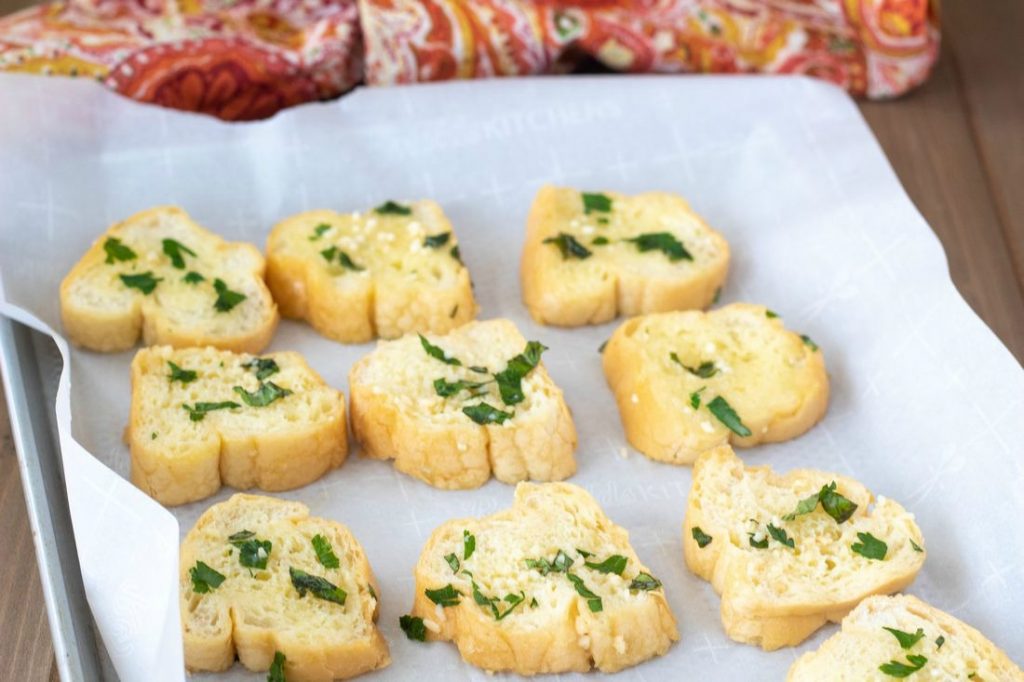 Place the sliced buttered bread in the oven. Bake for 5 minutes.
While the bread is baking in the oven. Rinse, dry, and cut the cherry tomatoes in half.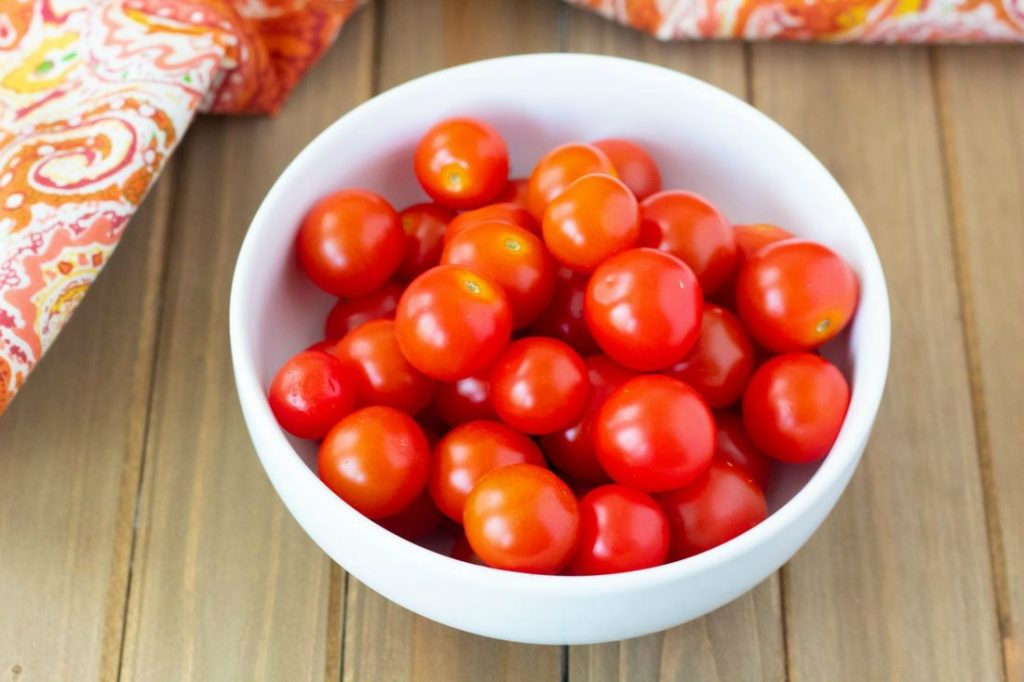 Put the tomatoes in a bowl and drizzle with the olive oil.
Salt and pepper the tomatoes to your liking and toss the tomato halves.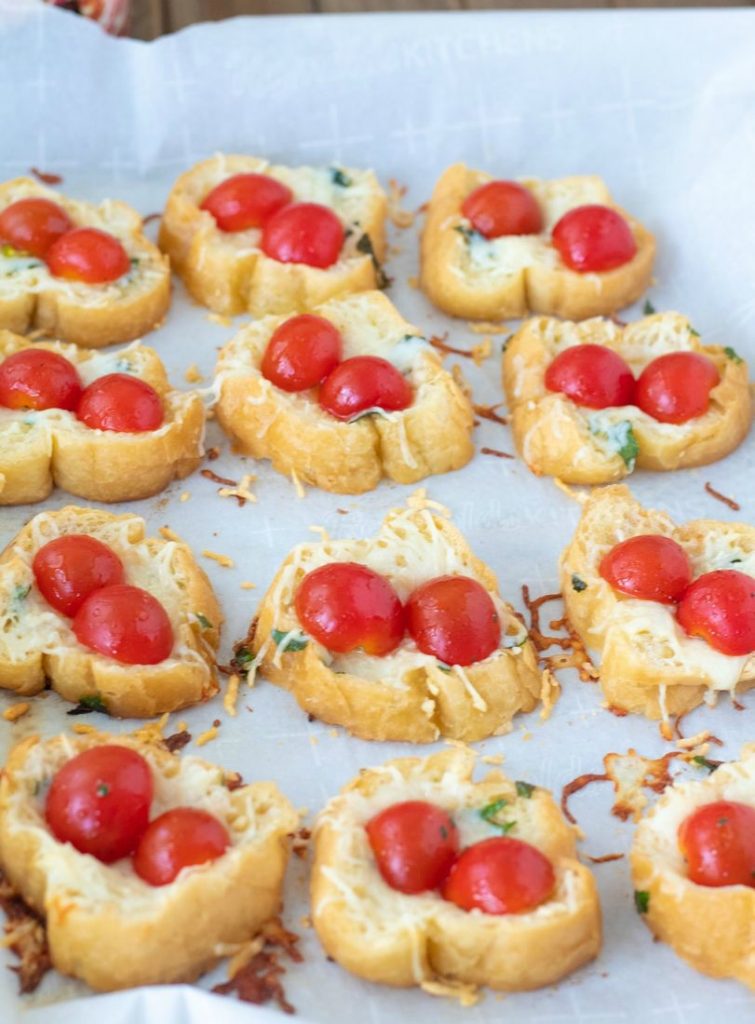 Sprinkle cheese on each slice of the bread when it comes out of the oven, and top with 2-3 tomato halves.
Place the french bread in the oven until the cheese melts.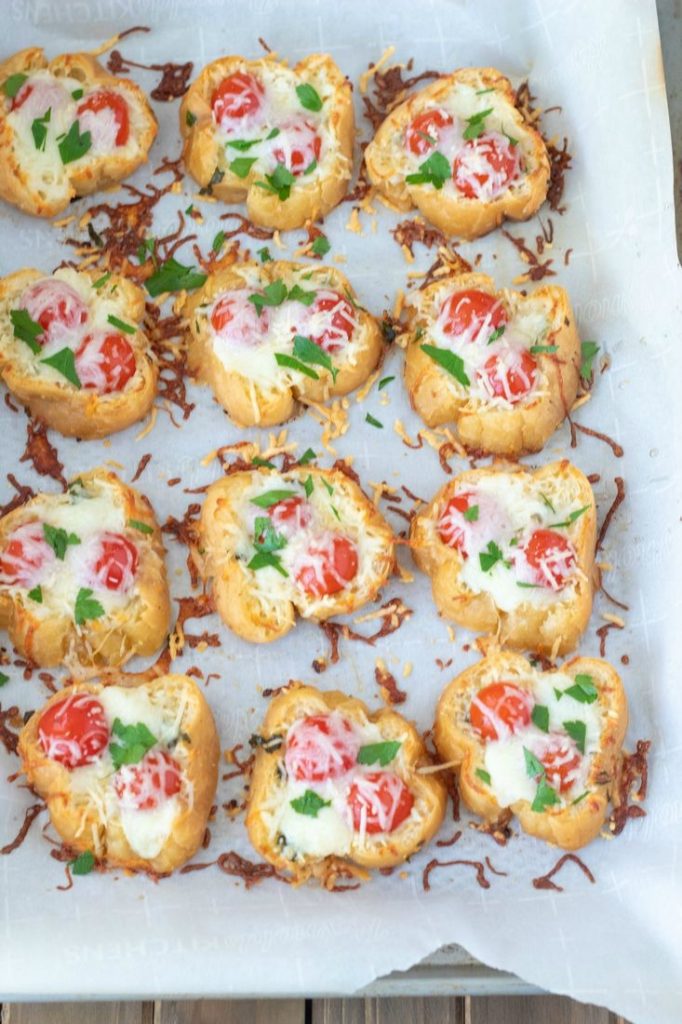 After the cheese melts carefully remove the baking sheet from the oven. Use the remaining cheese and sprinkle it over the tomatoes.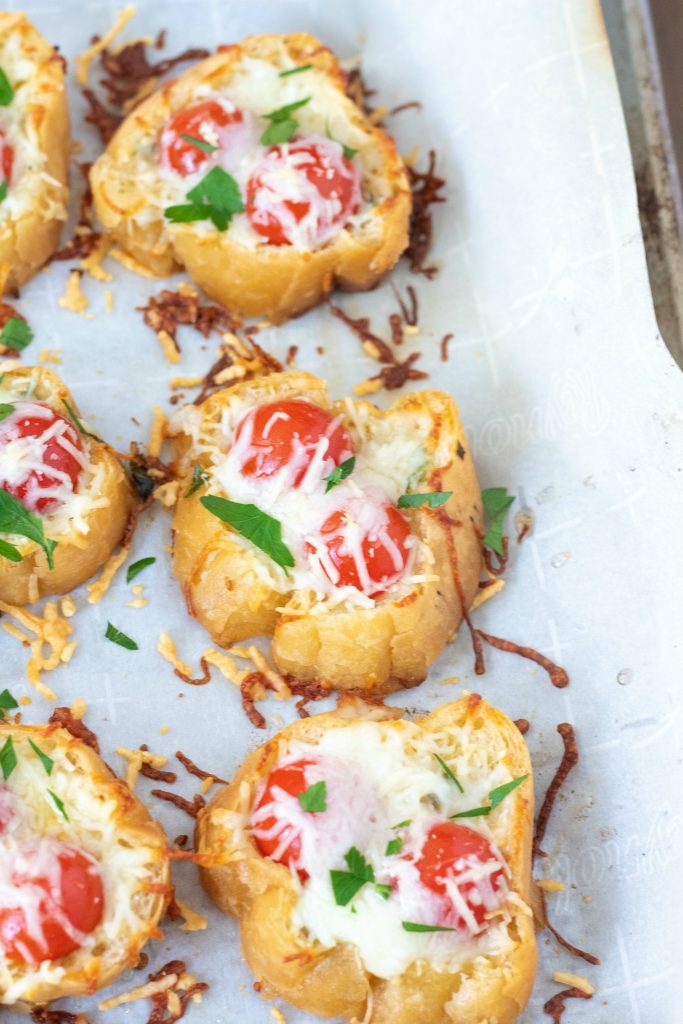 Bake for 10-12 minutes or until all the cheese is melted and the tomatoes are cooked all the way through.
Garnish each slice of tomato bread with basil. Serve while warm. Enjoy!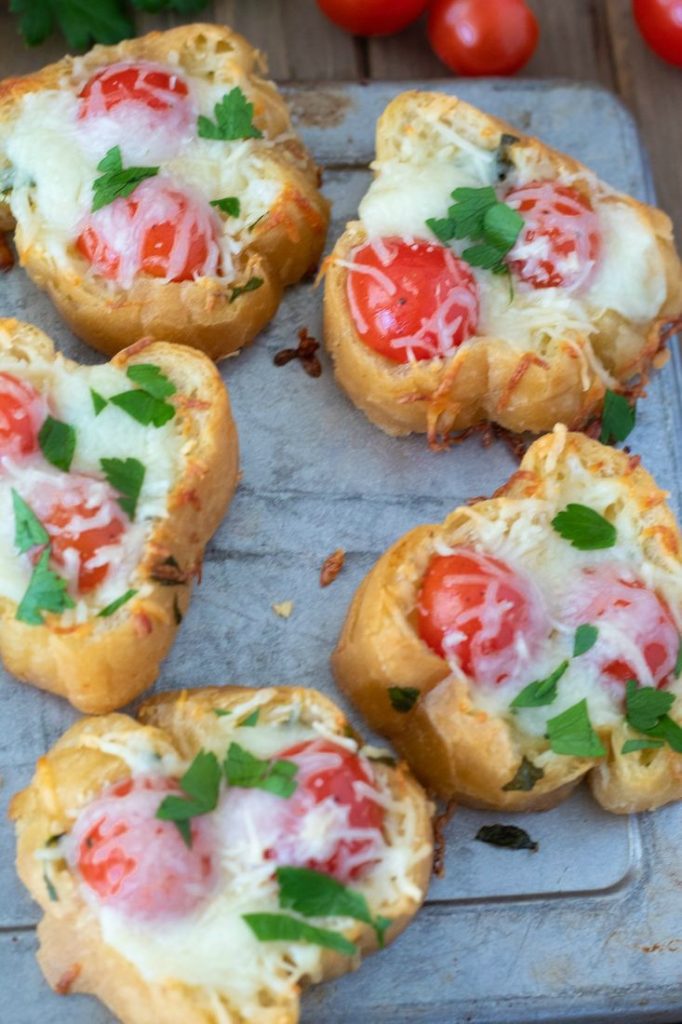 This delicious tomato bread is not only easy to make but, perfect to serve at any summer or holiday gathering.
What can you serve with the tomato bread?
You can serve the bread with other finger foods or easy to make appetizers like my Baked Cheesy Spinach Tomatoes, my Bacon Stuffed Jalapenos, and my Ranch Mushrooms.
PIN Cheesy Tomato Bread