These delicious Bacon Stuffed Jalapenos are jalapeno halves stuffed with cream cheese, shredded cheese, and crumbled bacon.
The pepper halves are baked in the oven until the cheese is hot and bubbly. If you like spicy food, then these peppers are perfect for you!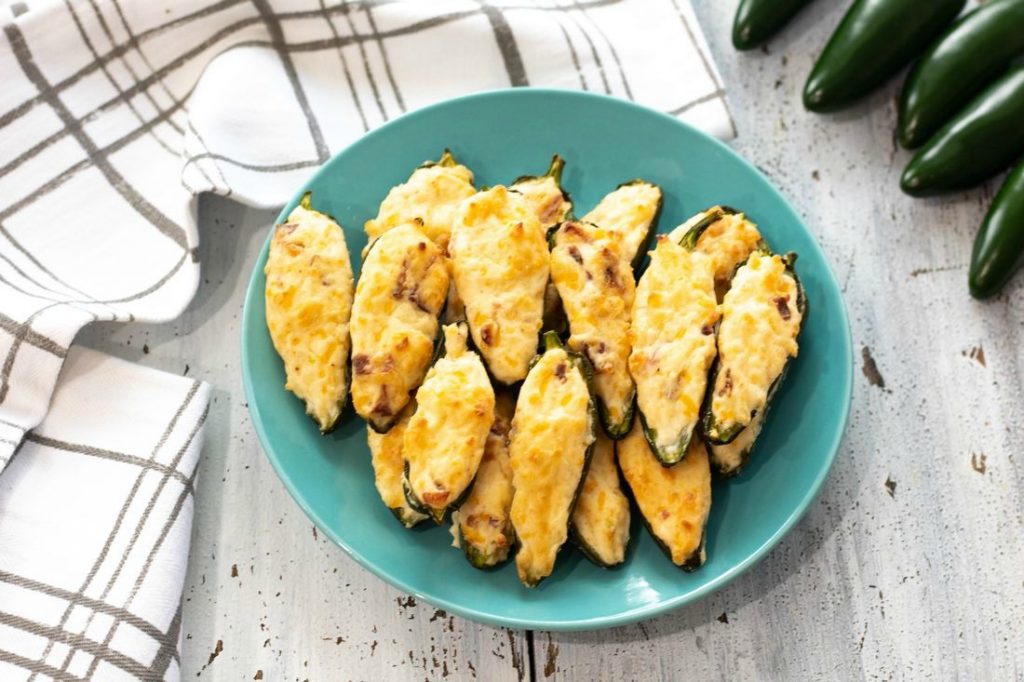 The Bacon Stuffed Jalapenos make a delicious snack or appetizer. It's such an quick and easy recipe.
Plus, the stuffed peppers are Keto-friendly for those on the Ketogenic diet like myself.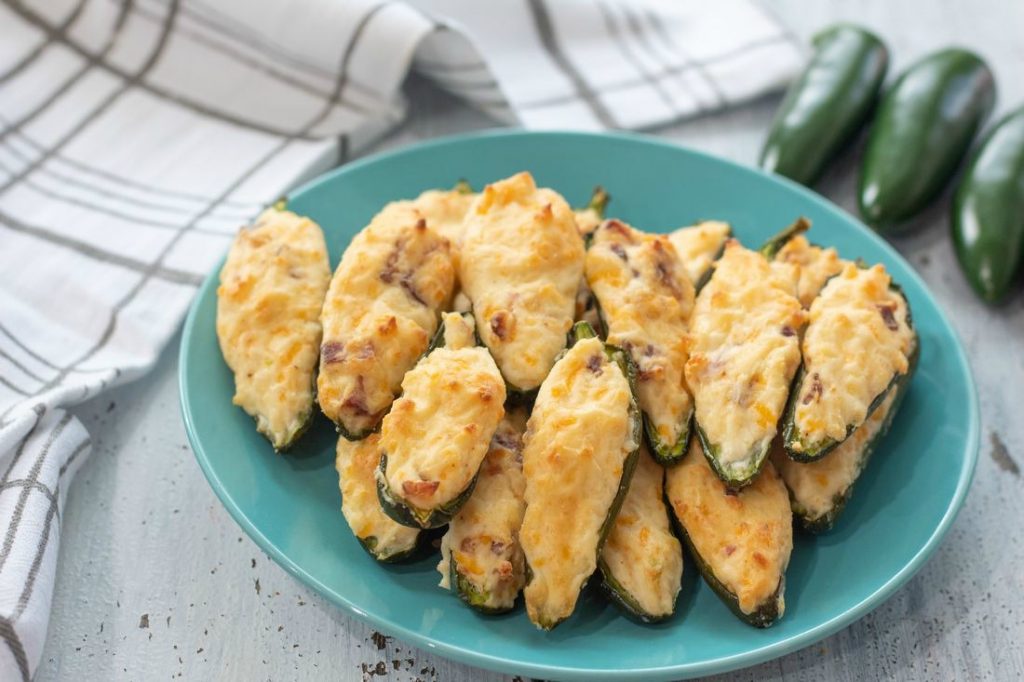 My family often requests me to make these jalapenos peppers.
I don't mind making this pepper recipe for them, especially when we have fresh peppers growing in the garden.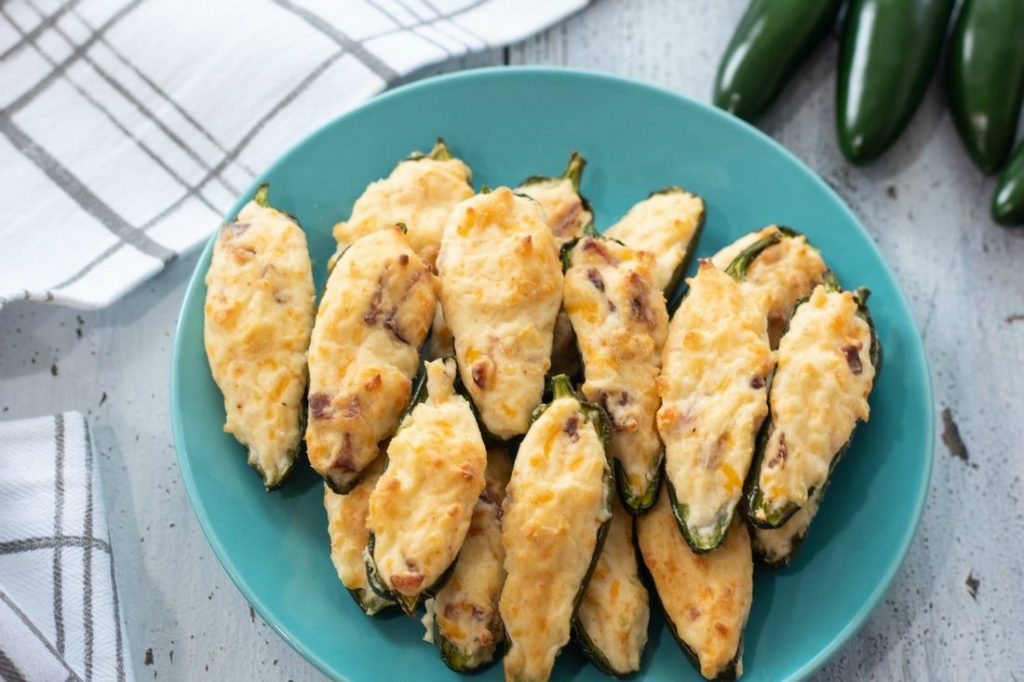 Also, these bacon and cream cheese stuffed peppers are perfect for me to snack on when I start craving something to eat before dinner time.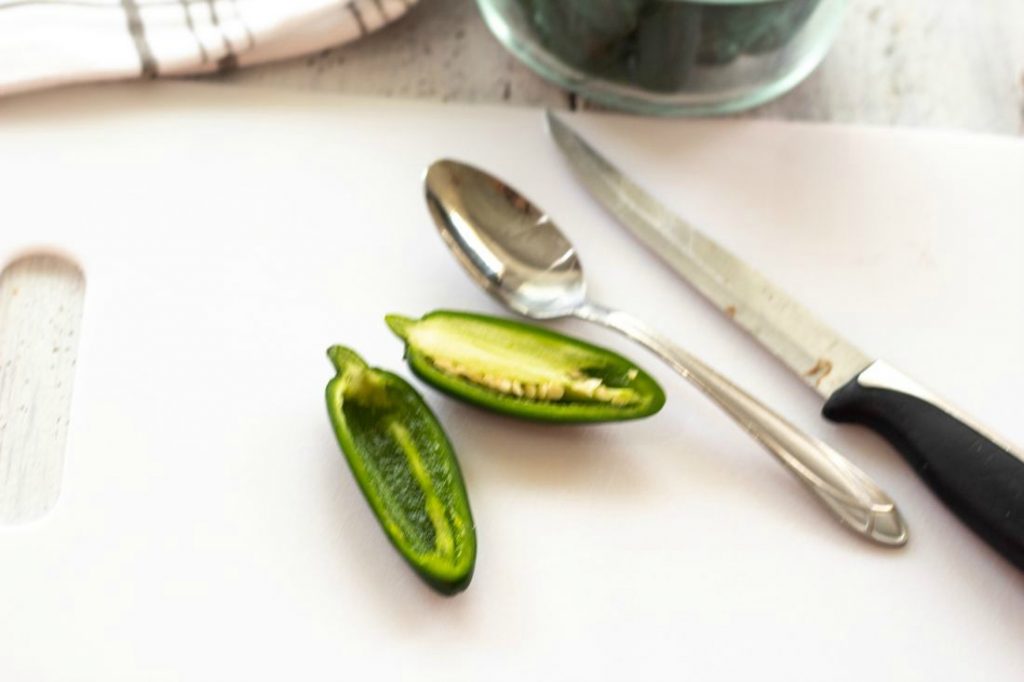 How to Make Bacon Stuffed Jalapenos
First, to make the stuffed jalapeno peppers, you need to cut 12 peppers lengthwise and remove the seeds.
Additionally, you should rinse and dry the peppers.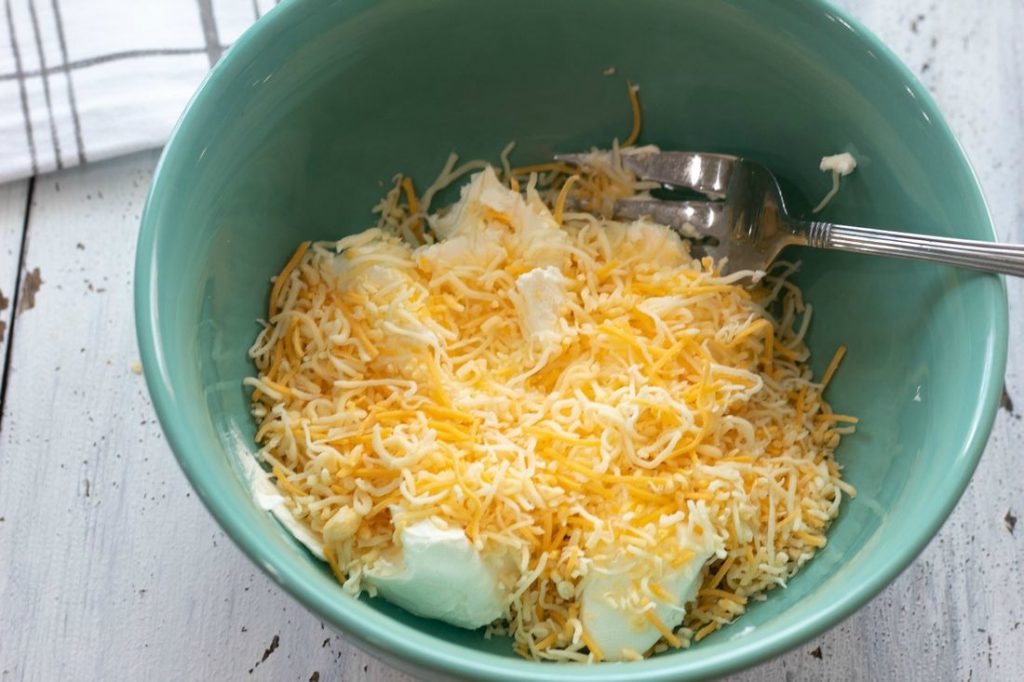 Second, mix together a package of cream cheese and a cup of shredded cheese in a medium size mixing bowl.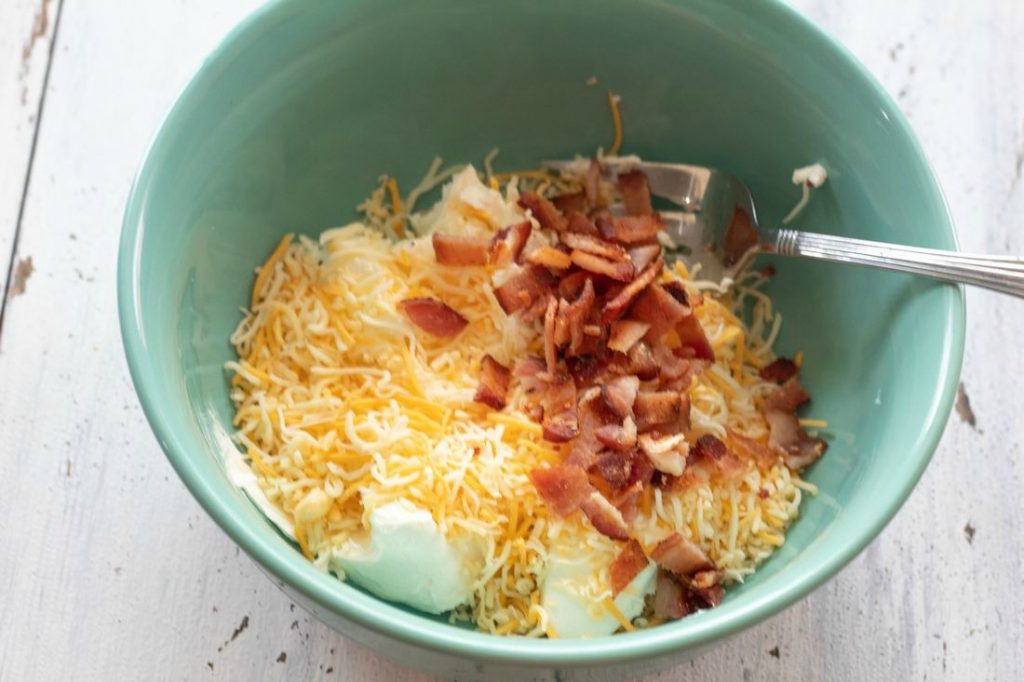 Third, cook three slices of bacon. Blot the bacon using a paper towel to remove excess grease.
Crumble the bacon and place it in the mixing bowl with the cheese. Stir all the ingredients together.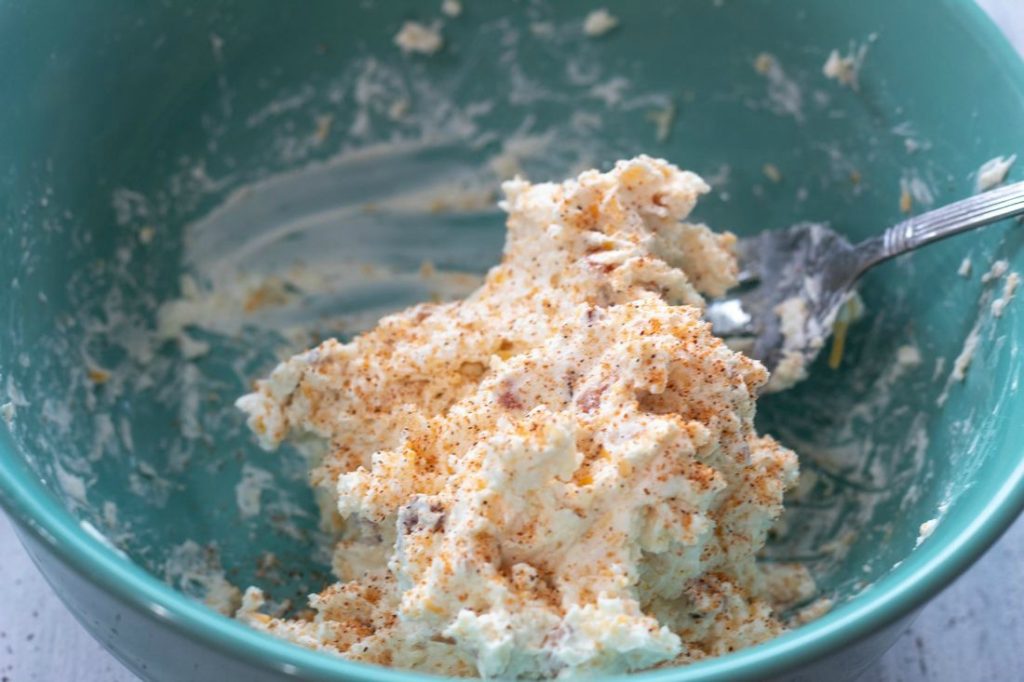 Fourth, add your seasoning. We used cajun seasoning.
Also, you could use salt, pepper, garlic, and smoked paprika if you wanted instead of Cajun seasoning.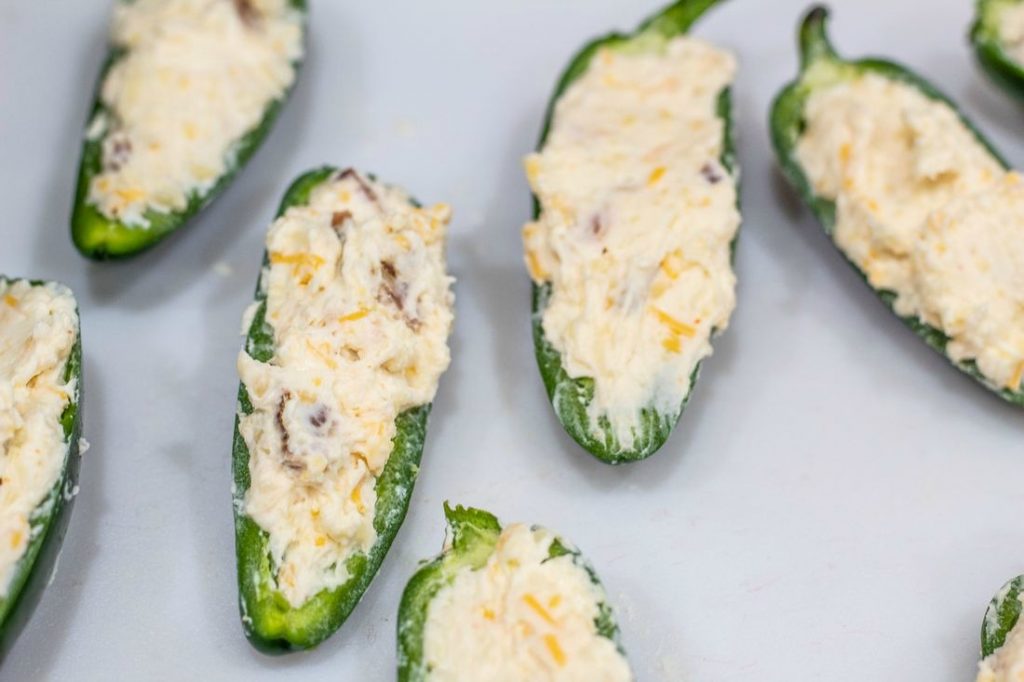 Fifth, to make the Bacon Stuffed Jalapenos, you need to use the bacon and cream cheese filling.
Fill each pepper with the mixture. We used a spoon to help make filling each jalapeno pepper easier.
How to cook Bacon Stuffed Jalapenos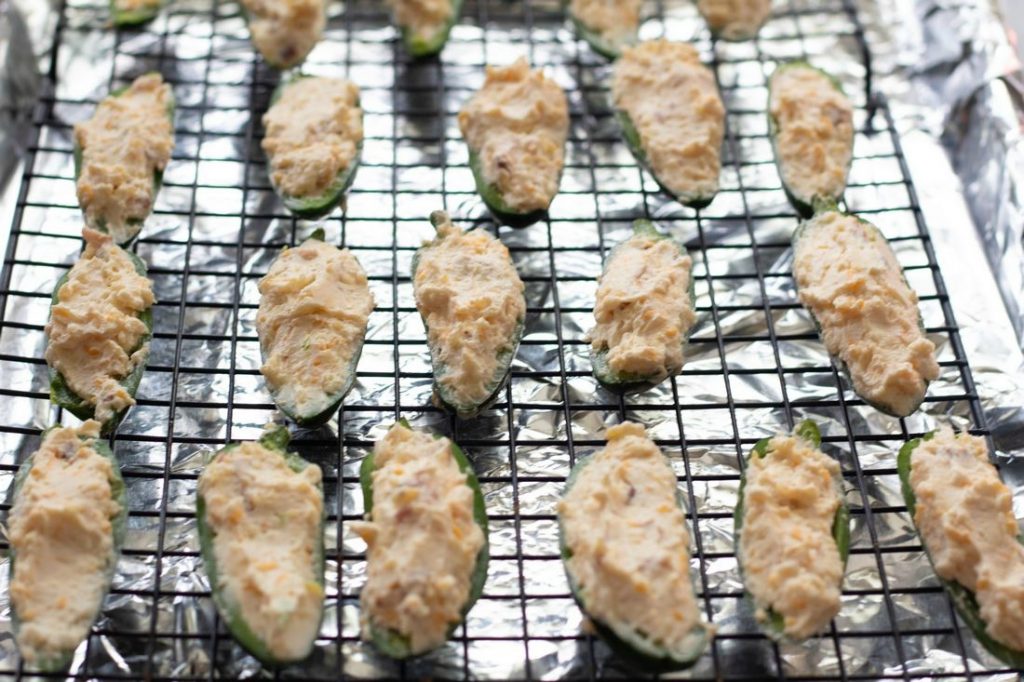 Once you have the jalapenos peppers stuffed with the cream cheese mixture, you'll need to place them on a baking rack and bake them in a 400 degree preheated oven.
Additionally, we placed our baking rack on a cookie sheet lined with aluminum foil.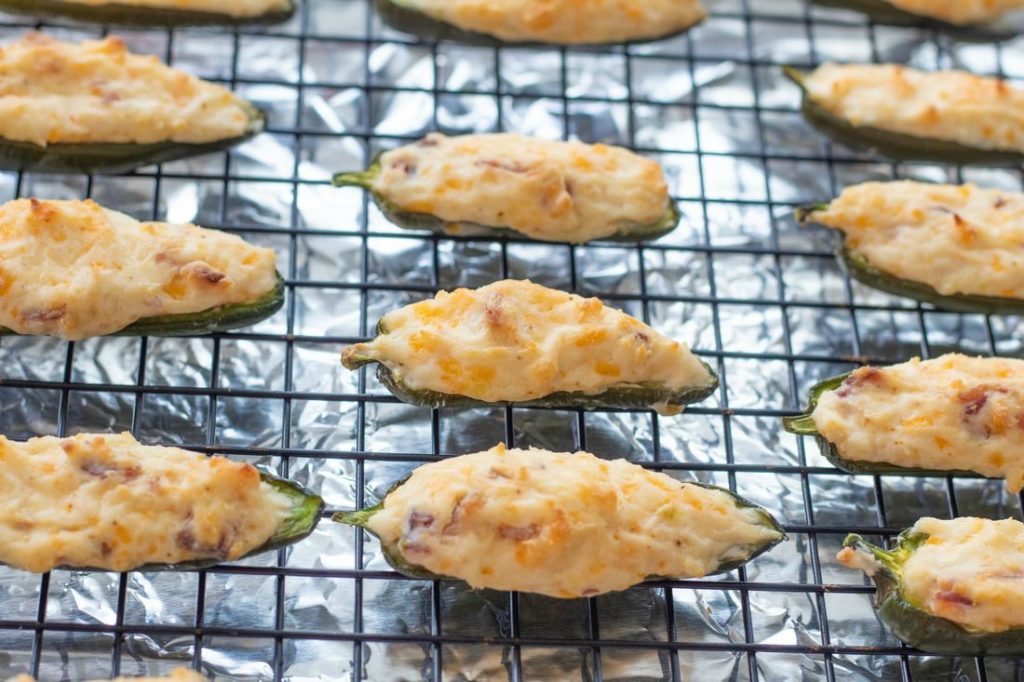 Once the peppers are tender, and the cheese is hot and bubbly remove the spicy, delicious stuffed peppers from the oven.
Usually, it takes anywhere from 20-30 minutes for the peppers to be completely ready.
Remove the peppers from the oven using oven mitts.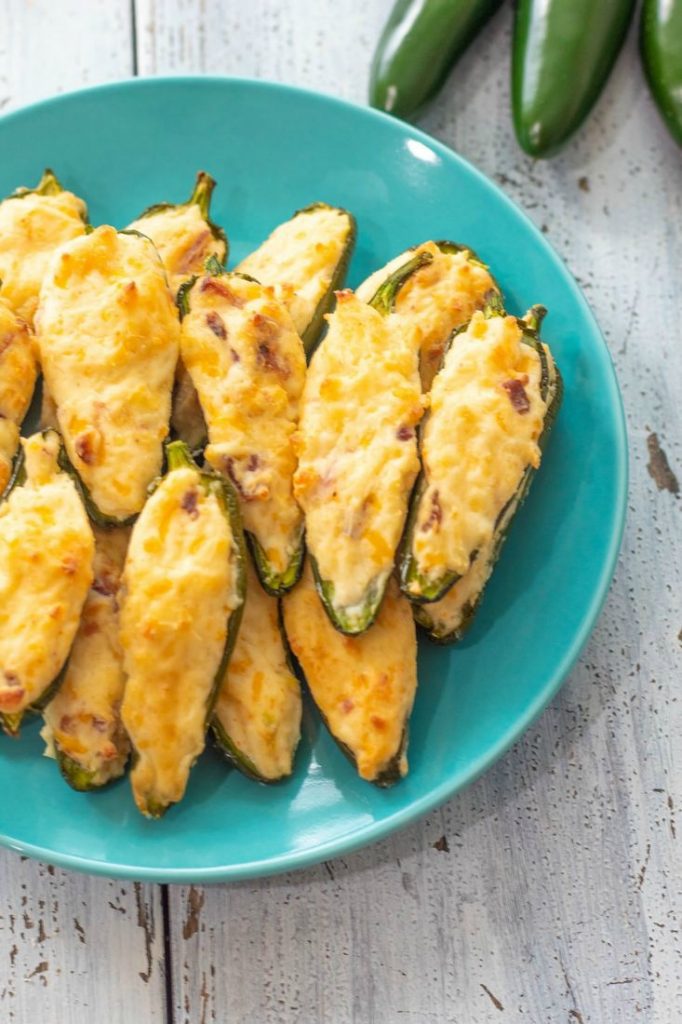 I hope you enjoy this recipe for the Bacon Stuffed Jalapenos.
The peppers make a great snack or appetizer. Remember the peppers are keto-friendly too.
If you're looking for a new Keto friendly breakfast check out my Keto Sausage, Egg, and Spinach Breakfast Bowl recipe.
Pin Me: