These Keto Sausage, Egg, and Spinach Breakfast Bowls are perfect for mornings when you need a quick and easy breakfast.
Plus, they're packed with protein and nutrients to keep you feeling full throughout the day.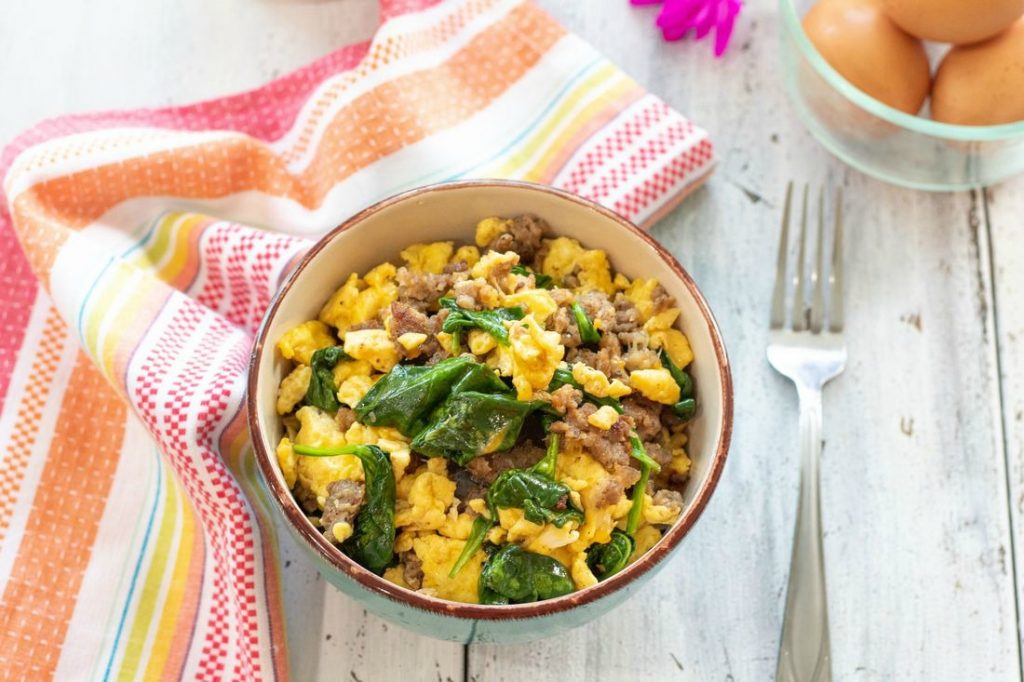 Recently, I started following the Keto diet after my mom had great results with it. I figured it couldn't hurt if I tried it, too!
I started by not eating any pasta, bread, grains, sugars, and starchy foods.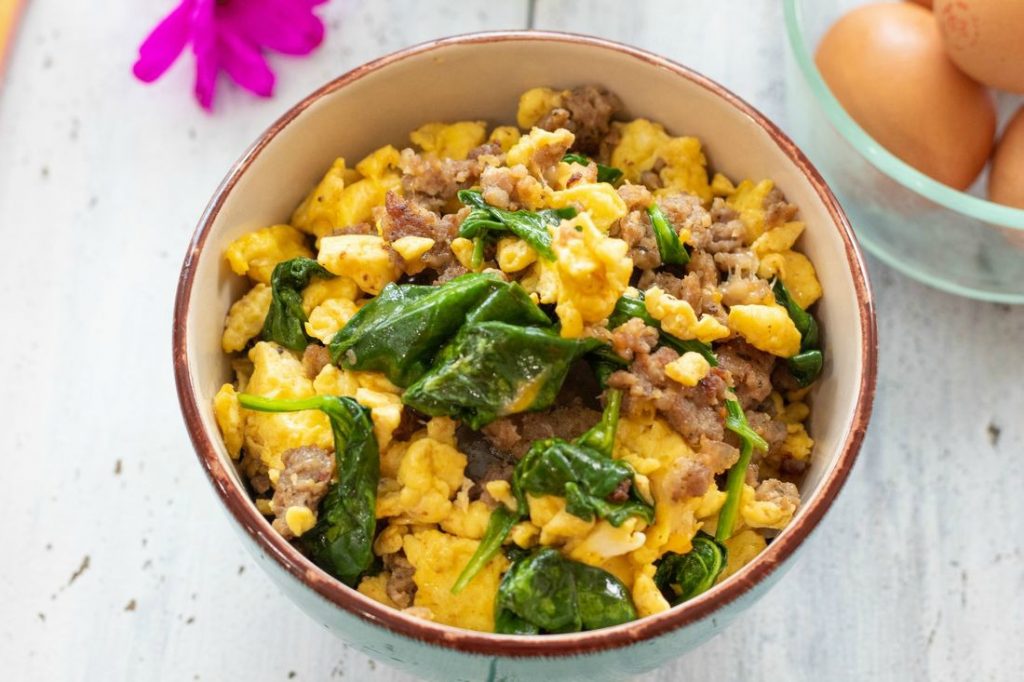 Additionally, I started eating breakfast in the mornings before I started doing Keto, I wouldn't eat breakfast, and by the time lunchtime rolled around, I was STARVING!!!
Which meant as soon as I would go off during the day, I would usually grab fast food to eat. YIKES!!!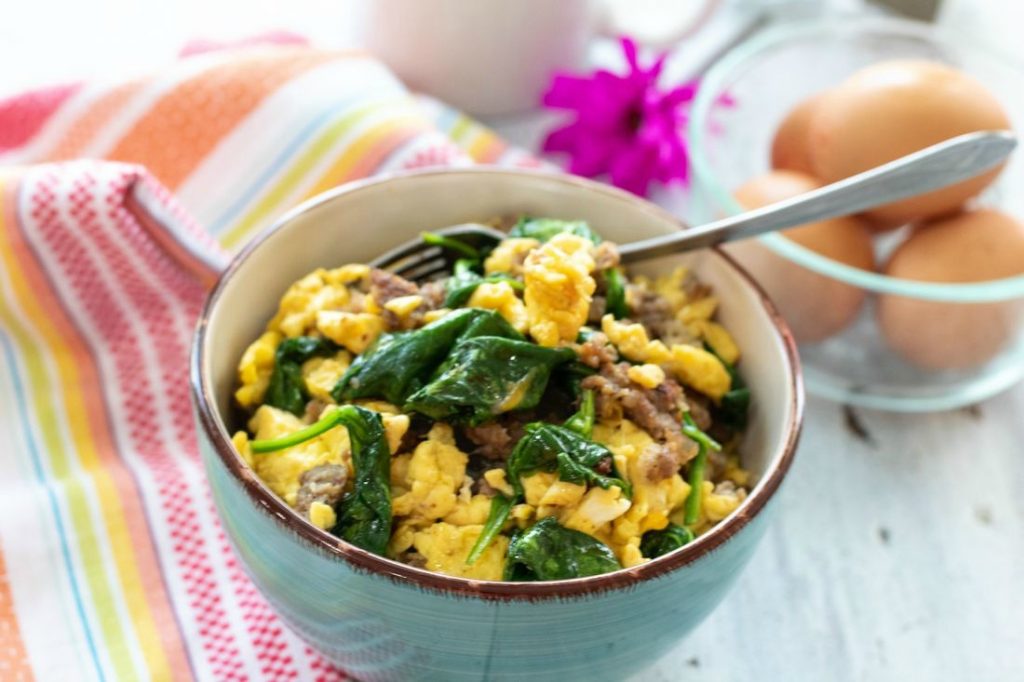 I found by eating a breakfast like my Keto Sausage, Egg, and Spinach Breakfast Bowls helped me stay full and I stopped going off and eating FAST FOOD … WOOHOO!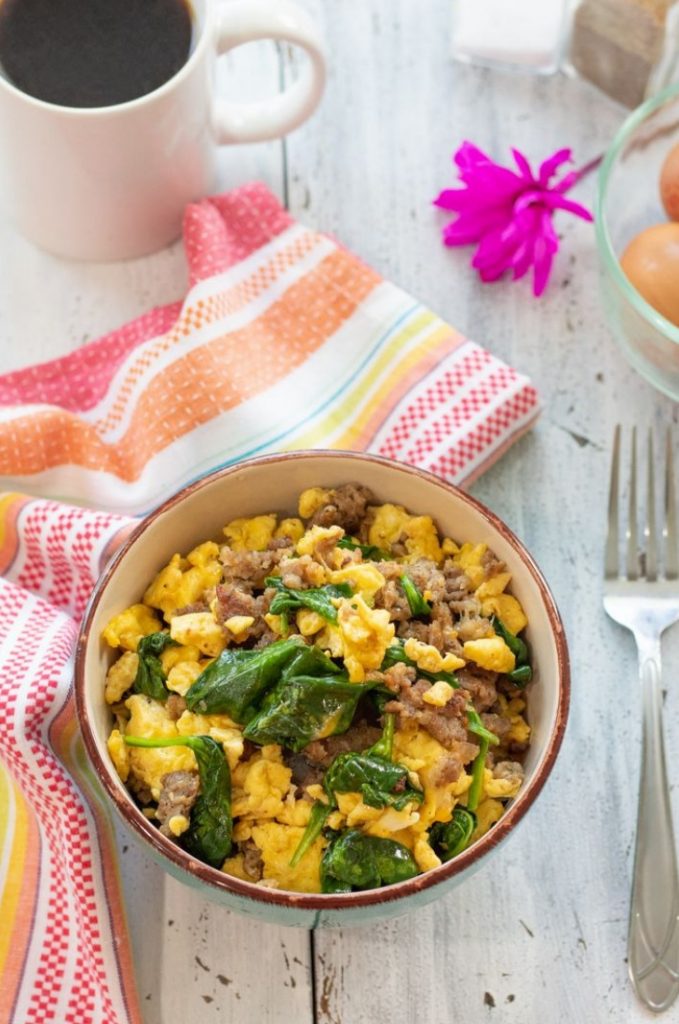 Since I have implemented these changes to my eating habits, I feel better and have noticed that some of my skin allergies have disappeared. WIN WIN !!
I don't find changing my eating habits hard or challenging as I thought it was going to be. I even drink my coffee, BLACK!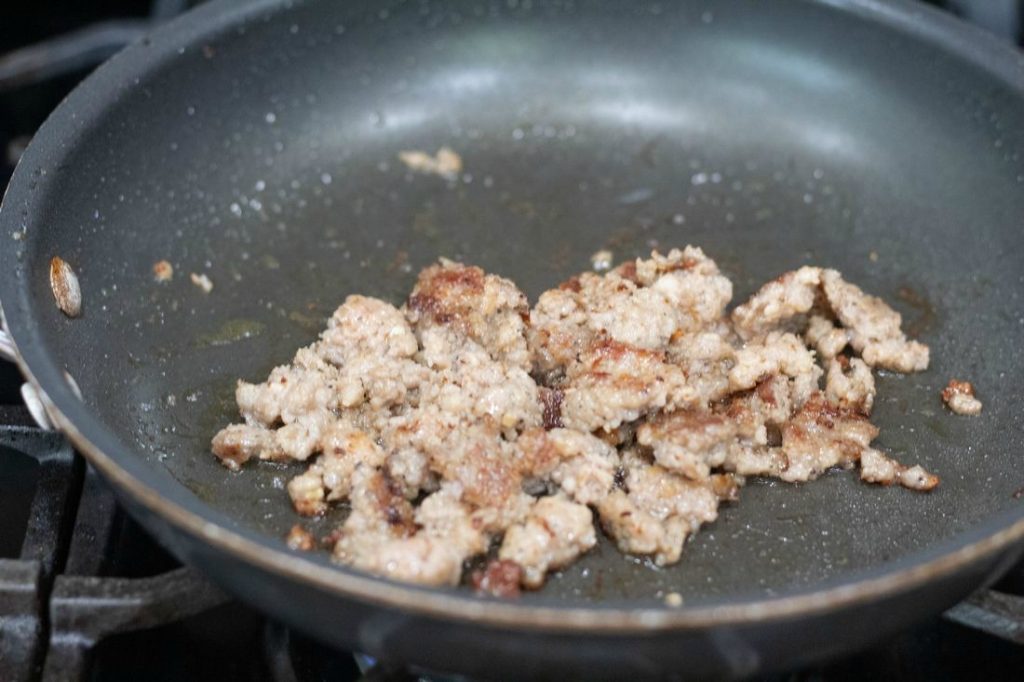 How to Make Keto Sausage, Egg, and Spinach Breakfast Bowls
First, one of the things I have started doing was browning my sausage and separating it into 4-ounce servings and storing the bags of sausage in the fridge.
This way, I can grab the bags of sausage when needed.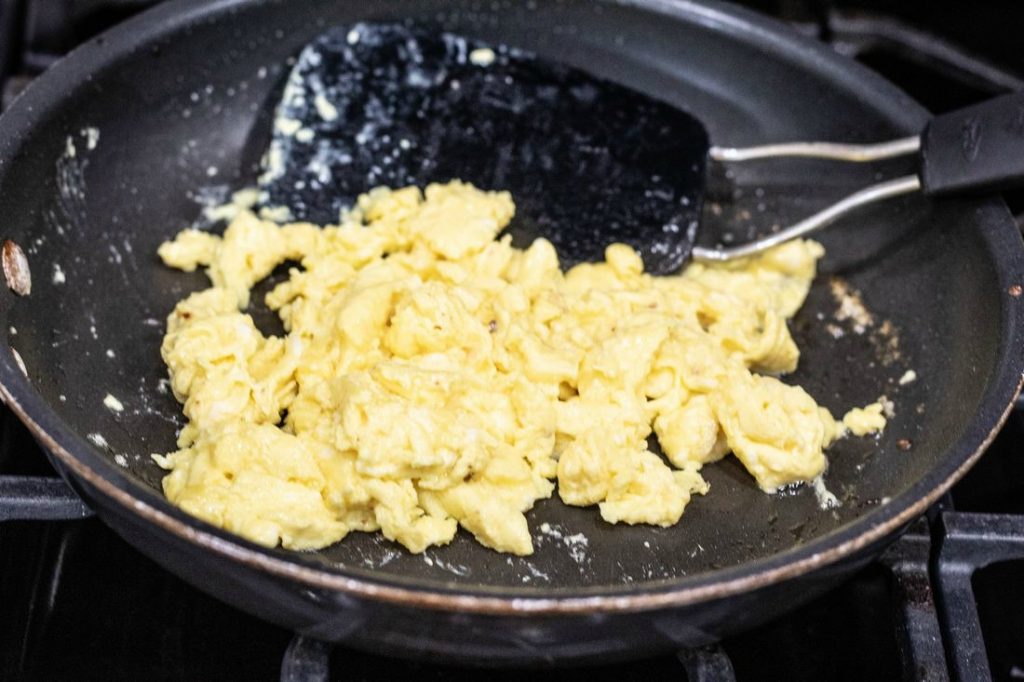 Second, after the meat is browned and crumbled set aside 4 ounces. Drain the grease. Place a tablespoon of unsalted butter in the skillet and whisk in two eggs.
Cook the eggs until almost done. Then add the sausage back into the pan.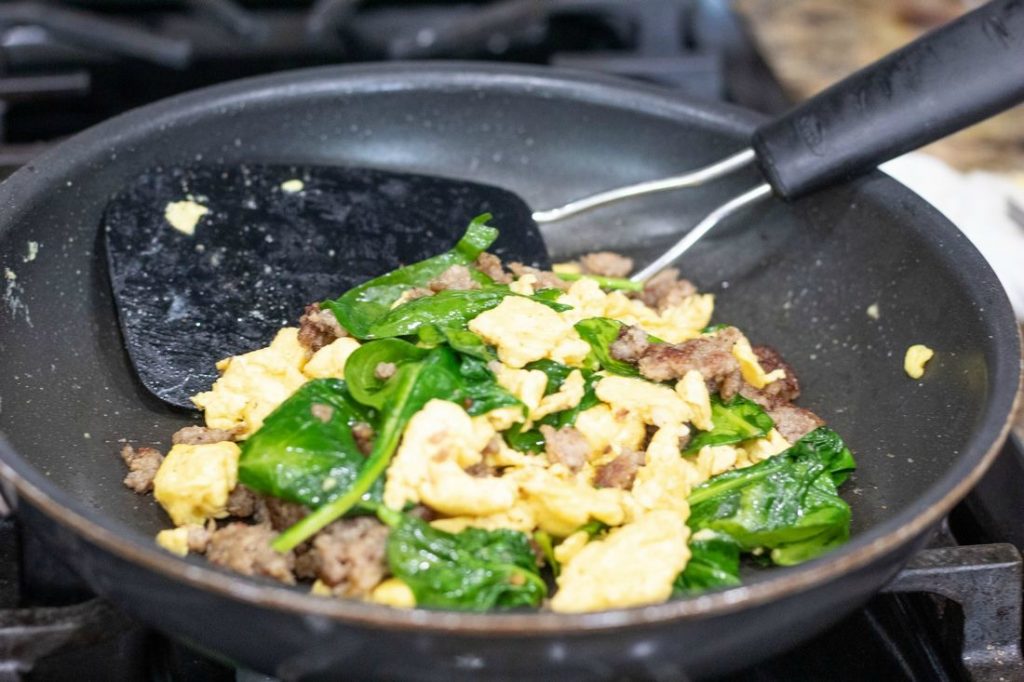 Third, add in a cup of spinach. Mix all the ingredients. Cook until the spinach wilts. Remove the pan from the heat and sprinkle on the seasoning of your choice.
We use cajun seasoning. Next, pour in one-fourth cup of cheese and stir. Eat while warm!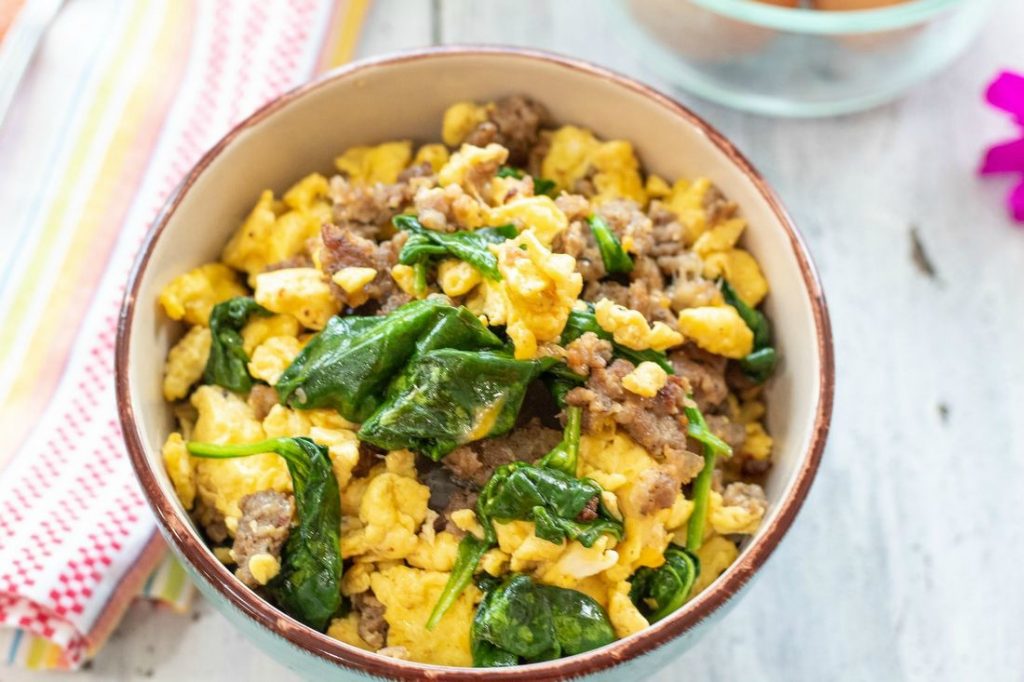 My family even loves these breakfast bowls. They started eating healthier since I started following the Keto diet. We try to use fresh ingredients and organic as much as possible.
No more boxed foods either. I hope you love these easy and quick breakfast bowls!
You might also want to try my Keto friendly cauliflower snack.
Pin Me: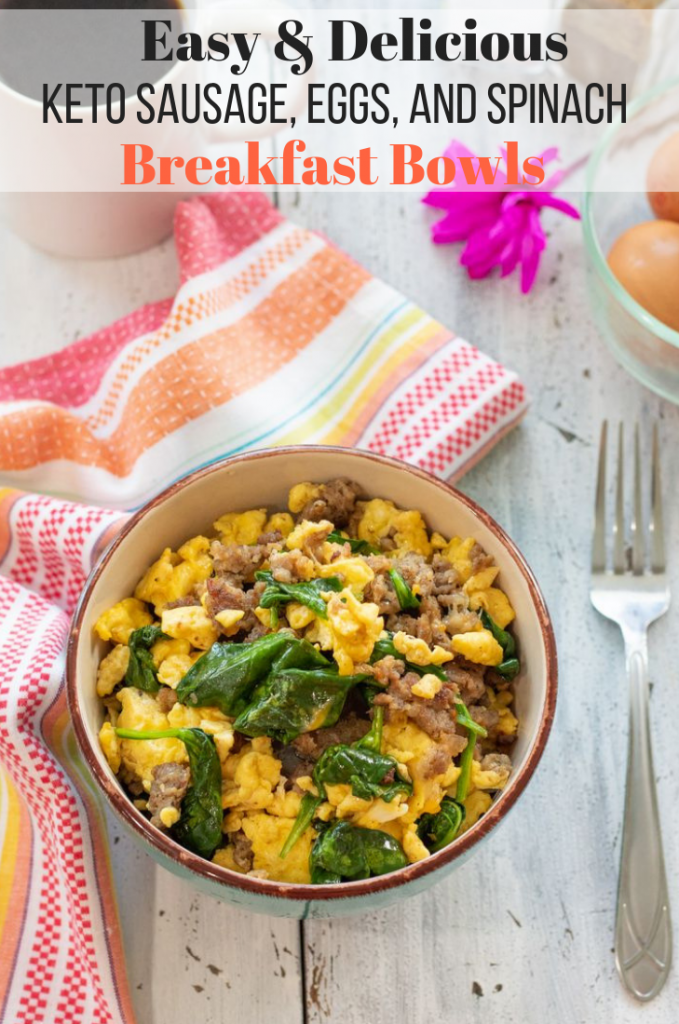 Or –