If you're planning a trip to Disney, you'll want to know the different Transportation Options at Disney World. Also, you will want to make sure that you have a good understanding of how to get around. Disney World is enormous, it's about the size of San Francisco; so it's safe to say that you're going to be hitching a ride to the parks!
If you're staying on-site at a Disney resort, you have quite a few options at your disposal to get you to and from those parks and hotels. If you're not staying on-site, that's ok too because you still have the options of using Disney Transportation, the only difference being, of course, that it won't get you to your off-site room.
You can however, visit resorts, travel to Disney Springs or set sail on a ferry on a lagoon! Yup! Transportation Options at Disney World includes land, water, and soon, sky! The best part is that most of them are free!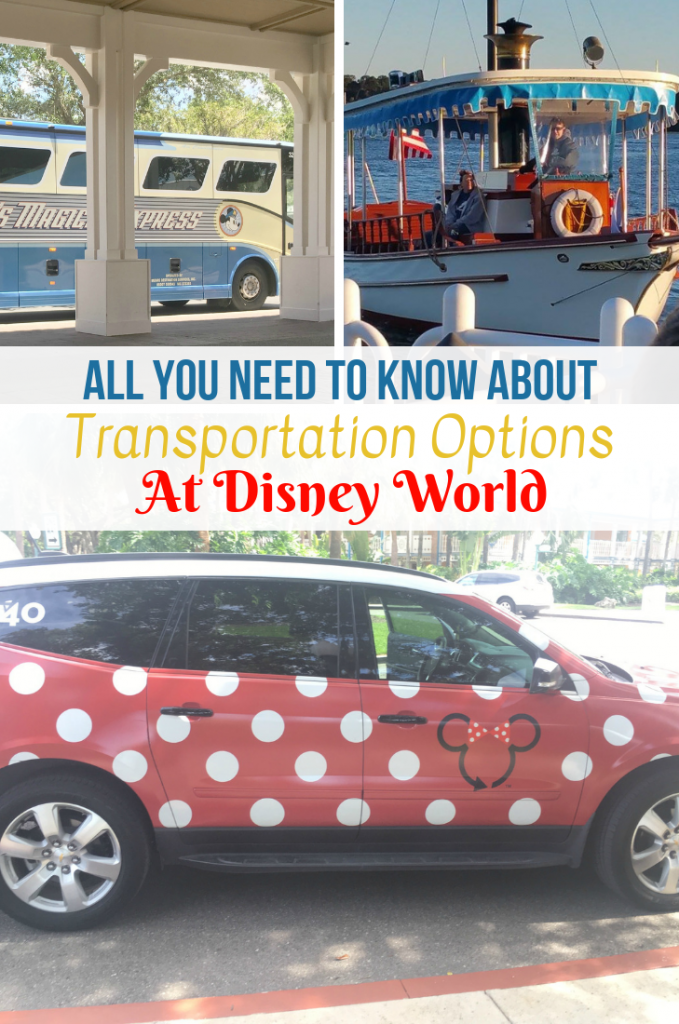 Available Transportation Options at Disney World
Magical Express
If you're staying at a Disney resort, you can get a ride from the Orlando International Airport on the Magical Express. This motorcoach is available to all Disney resort guests round-trip.
Transportation also includes luggage delivery right to your room! They do say that it can take up to 3 hours to be delivered, but many times the luggage has beat us to the room!
You can call (407) 939-1936 from the U.S. and Canada to reserve your spot, you must include your flight information when booking.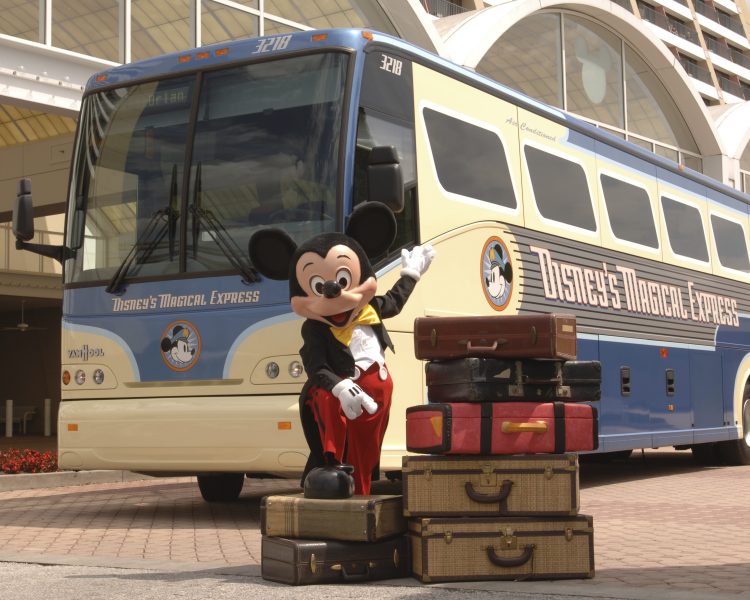 You will receive instructions and luggage tags in the mail, be sure to attach them to your bags ahead of time, to insure delivery to your resort room.
The Magical Express is located in the Ground Transportation Area in Terminal B, Level 1. There are plenty of signs to help you get there! The Magical Express is the perfect way to start and end your Disney trip!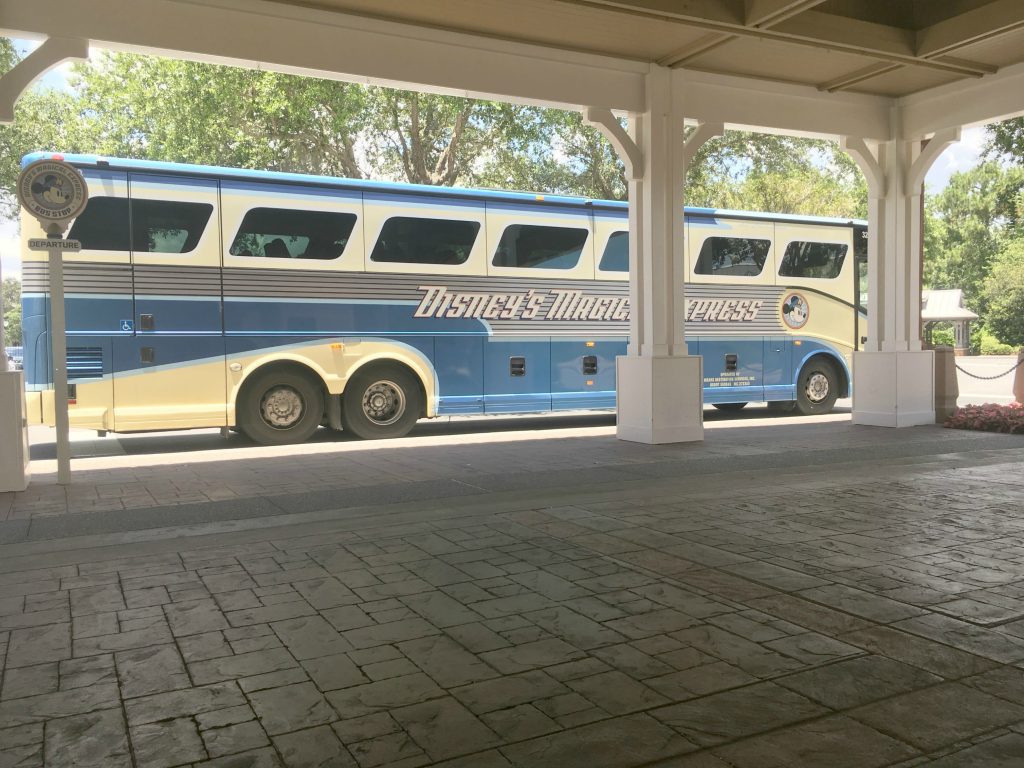 Disney Shuttles
Once you arrive at Disney, you'll notice all the buses that say "Disney Transport" on the side. These shuttles are probably the most used mode of transportation because they service all Disney resorts, except for those that have a monorail line (more about that later).
There are over 350 buses and they travel to all four theme parks, both waterparks, and Disney Springs!

There isn't a direct service to most of the resorts from the waterparks, and you'll have to transfer to a shuttle, at either the Animal Kingdom or Disney Springs, that's headed to your resort.
Just keep that in mind, you don't want to find out this information at the end of a long park day!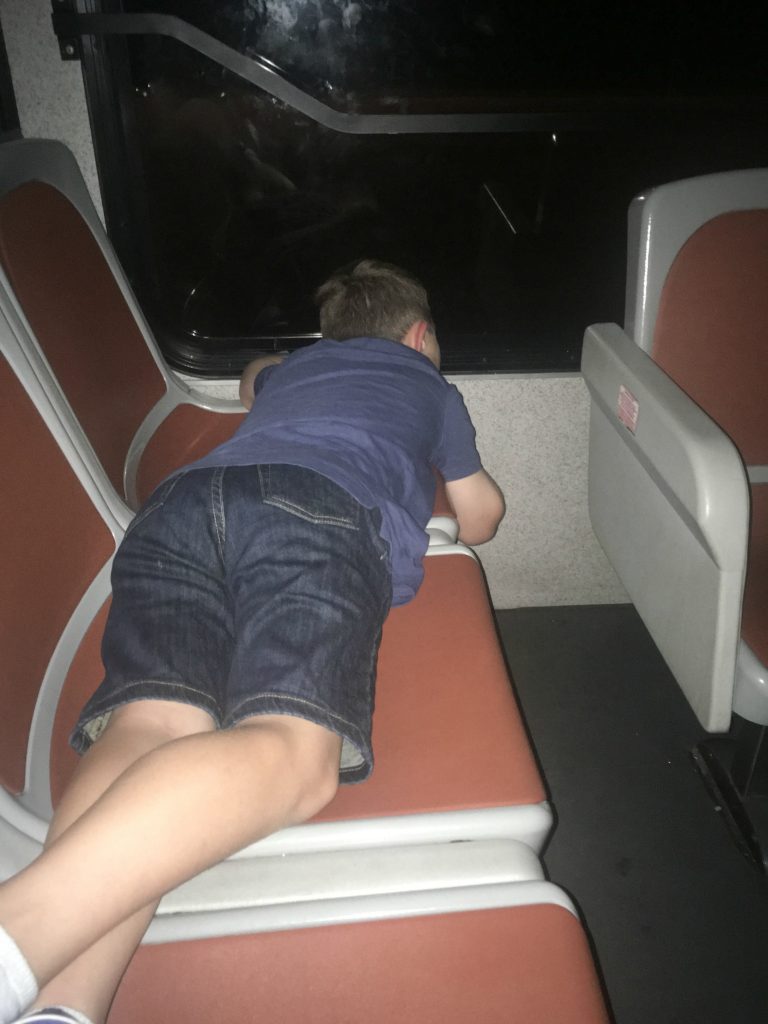 The buses begin service from the resorts 45 minutes before park opening and end return service 2 hours after park closing. This ensures guests can take advantage of Extra Magic Hours' late night closing. Baby strollers are permitted, but you must fold them.
Guests with disabilities that have walkers, scooters, or wheelchairs are escorted on the shuttles first. There is room for two on each shuttle. Shuttle areas are near the entrances of the theme parks, and smaller resorts and the larger resorts have multiple locations.
You'll receive a map noting the different locations upon check-in.
Shuttle destinations are displayed on digital marquees along the sides, front and back of the bus. For return trips to your resort, you just find the shuttle line with your resort name and wait for the next bus to come.
Or, if you have reservations at a different resort, just head to that waiting area. The buses run about every 20 minutes.

A fairly recent change to the bus route is that there is no longer a direct shuttle to the 4 theme parks from Disney Springs before 4 pm.
You can head to the parks via Disney Springs on a shuttle from 4pm until 11 pm, but there is no return shuttle, so make sure to plan for a way back! The shuttles can get very crowded, especially at park closing.
You may have to wait in line for awhile, or you may be able to take another mode of Disney Transportation!

Disney Ferries and Boats
If you're lucky enough to be staying at a resort with a water service, use it! They're much less crowded than the shuttles, and you'll also get great views on the way! Water transportation routes run between 15-30 minutes intervals when weather and water conditions permit.
Service hours vary based on resort and again, depend on circumstances. If you are heading to the Magic Kingdom from the Transportation and Ticket Center, you get an incredible view of Cinderella's Castle greeting you!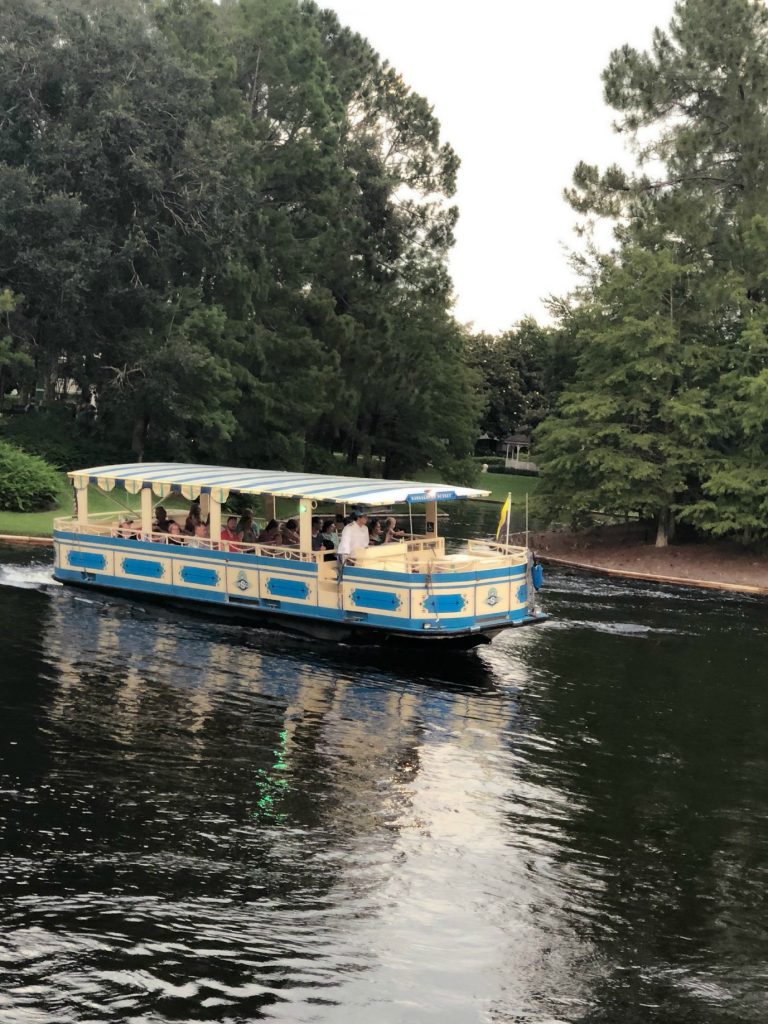 There are marked waiting areas to board the boats, and you get to your destination in minutes! Strollers and wheelchairs are permitted, but luggage is not.
There is a fleet of water transportation, and they all have different names and different comfort levels because some carry much more passengers than others.
They don't service every resort and park because not all of them are near a lake or lagoon.
Ferry Boats
Large ferries connect the Magic Kingdom to the Transportation and Ticket Center. Service is usually 30-45 minutes before park opening and 45-60 minutes after closing.
Water Launch (Water Taxis)
These boats have four lines (gold, green, red and blue) that travel to the Magic Kingdom from these resorts:
Grand Floridian
Wilderness Lodge
Polynesian
Fort Wilderness Resort & Campground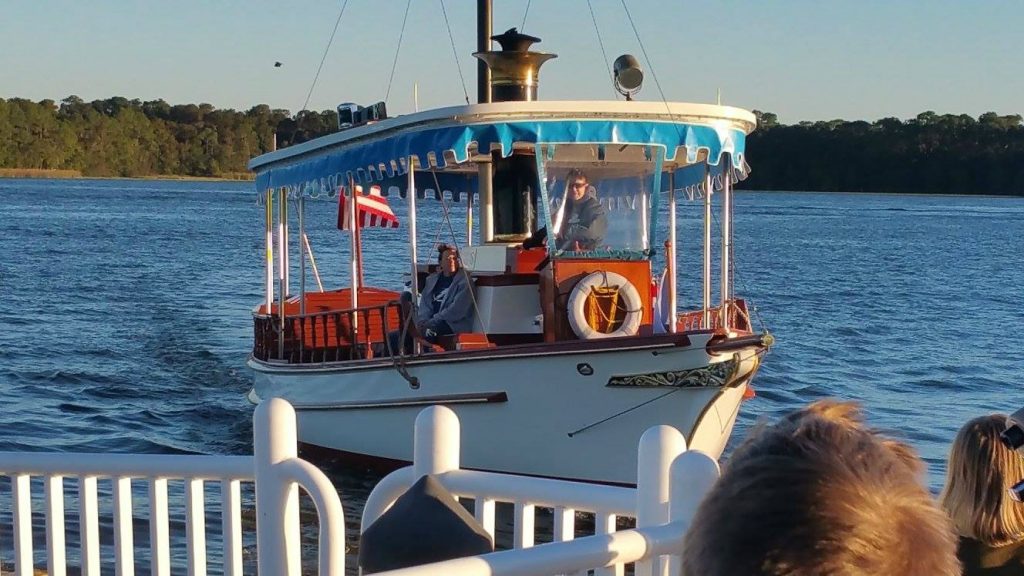 Friendship Boats
These boats connect Epcot and Hollywood Studios resorts to the two parks and are slower paced to give you a leisurely ride.
These resorts have exclusive access to Crescent Lake which the Friendship Boats travel on.
Boardwalk Inn
Beach Club
Yacht Club
Dolphin Hotel
Swan Hotel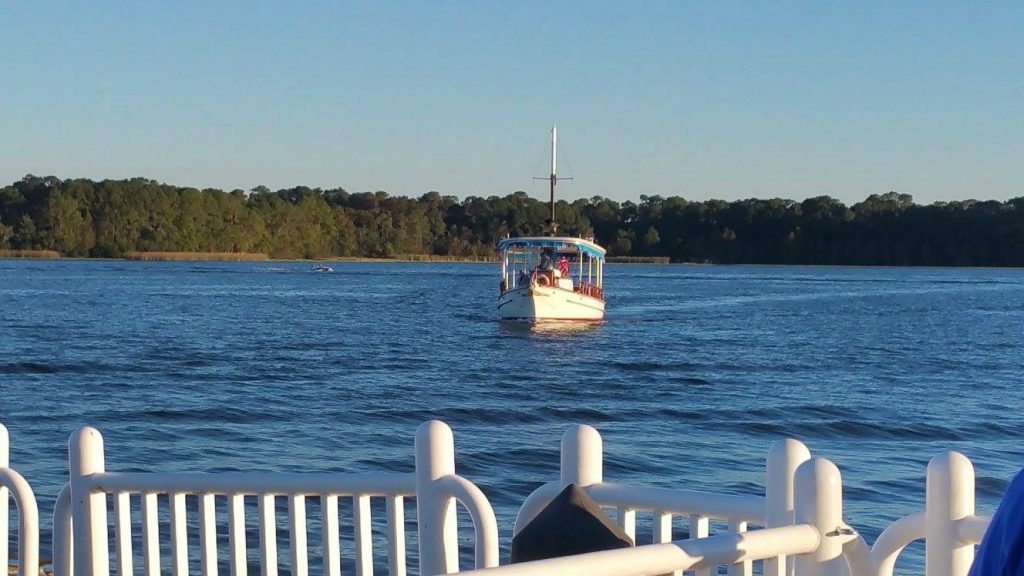 Inside of Epcot
The Friendship boats travel across the World Showcase Lagoon starting at 11 am. One line goes to Morocco and the other goes to Germany.
The last boat back is at 7:30 pm. This can be such a welcome break from all the walking that you do in Epcot!  
Riverboats
The Riverboats service the Disney Springs area and launch from:
Port Orleans- French Quarter
Port Orleans- Riverside
Old Key West Resort
Saratoga Springs
Riverboats run about every 20 minutes.
Monorail
The "public transport of the future" is such a fun and unique way to travel within Disney. The monorail is a single beam train that gets you to your destination quickly.
You're high above the parks and get views that aren't available by bus or water. There isn't seating on the monorail. Everyone packs in and stands. Strollers don't have to be folded though, which is nice and they are wheelchair accessible.
There are 3 lines that service the Transportation and Ticket Center, Magic Kingdom, Epcot and these deluxe resorts:
Contemporary
Grand Floridian
Polynesian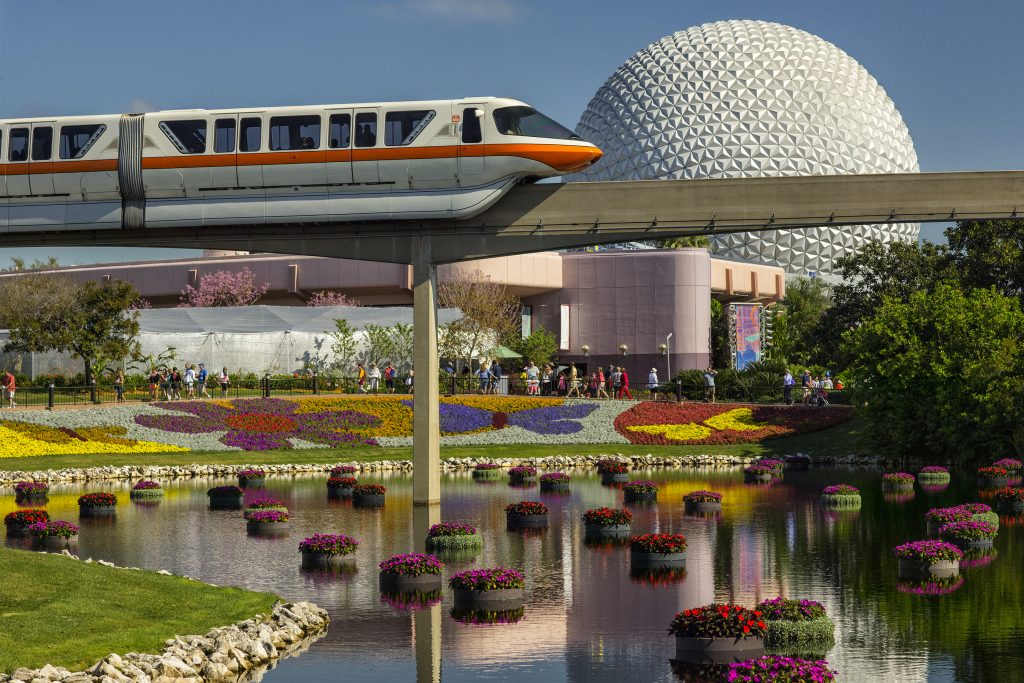 These resorts do not have shuttle service to the Magic Kingdom and Epcot because the monorail is much more convenient. The monorail begins operations 30 minutes before park opening and ends 1 hour after park closing.
The cool thing about the monorail is that it runs right through the Contemporary Resort. If you make reservations to Chef Mickey's, you can see the monorail coming and going.
My kids always ask to ride the monorail and consider it another park ride!
Minnie Van Service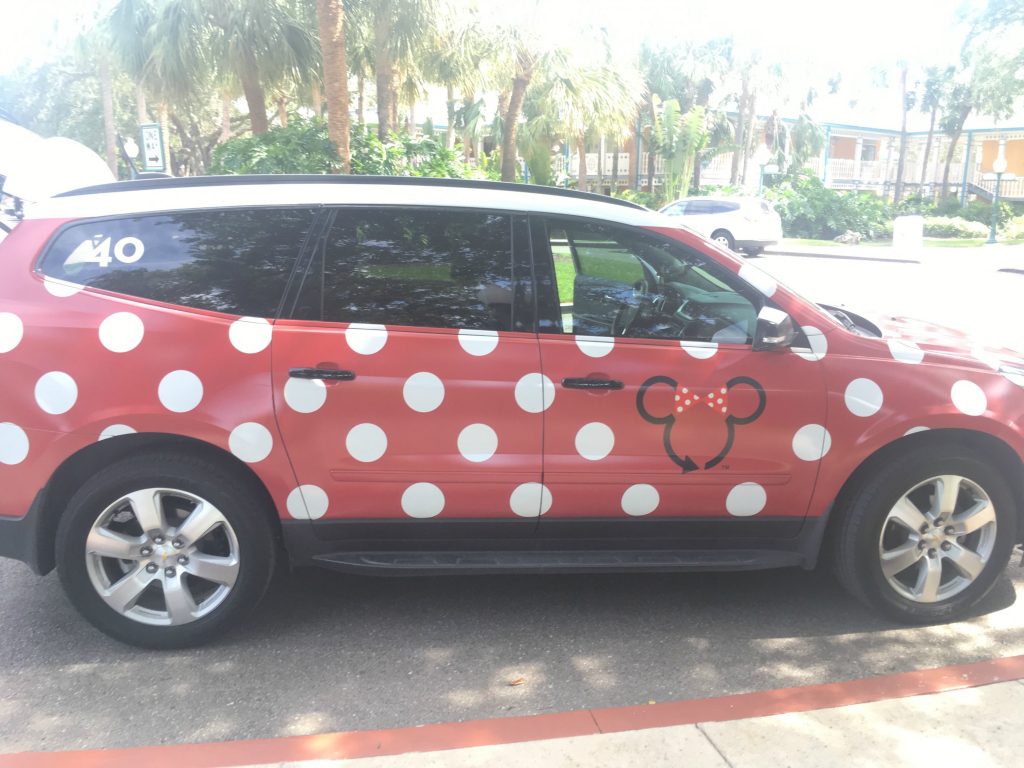 Minnie Vans look just the way they sound, they are red SUVs with white polka dots. This is a new service, but it isn't free. This is a private mode of transportation similar to Uber and Lyft.
The vans service all Disney Resort locations and you can request one with your smartphone via the Lyft app or you can call for one at (407) 828-3500. Pricing varies based on your destination but there is a $25 base fee.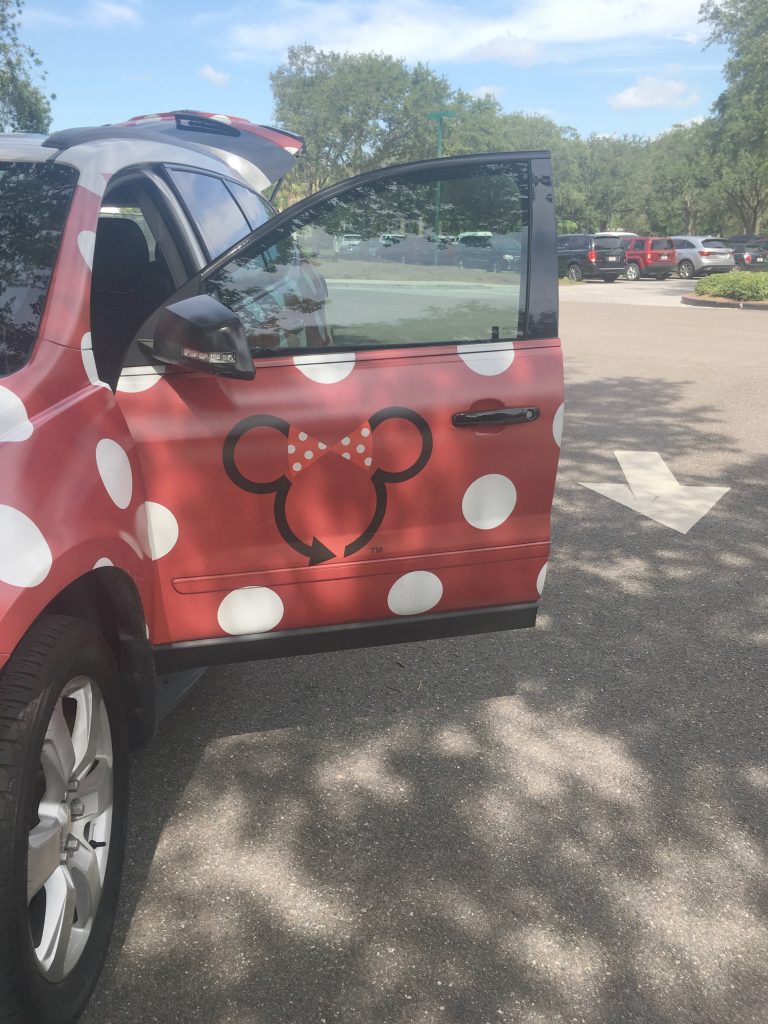 This is a little pricey but can come in handy if you need to return to your room quickly or if someone in your party isn't feeling well and can't handle a crowded mode of transportation with long wait times.
The vans operate between 6:30 AM and 12:30 am and can seat up to 6 passengers. They also have 3 complimentary car seats if needed! They can accommodate wheelchairs as well.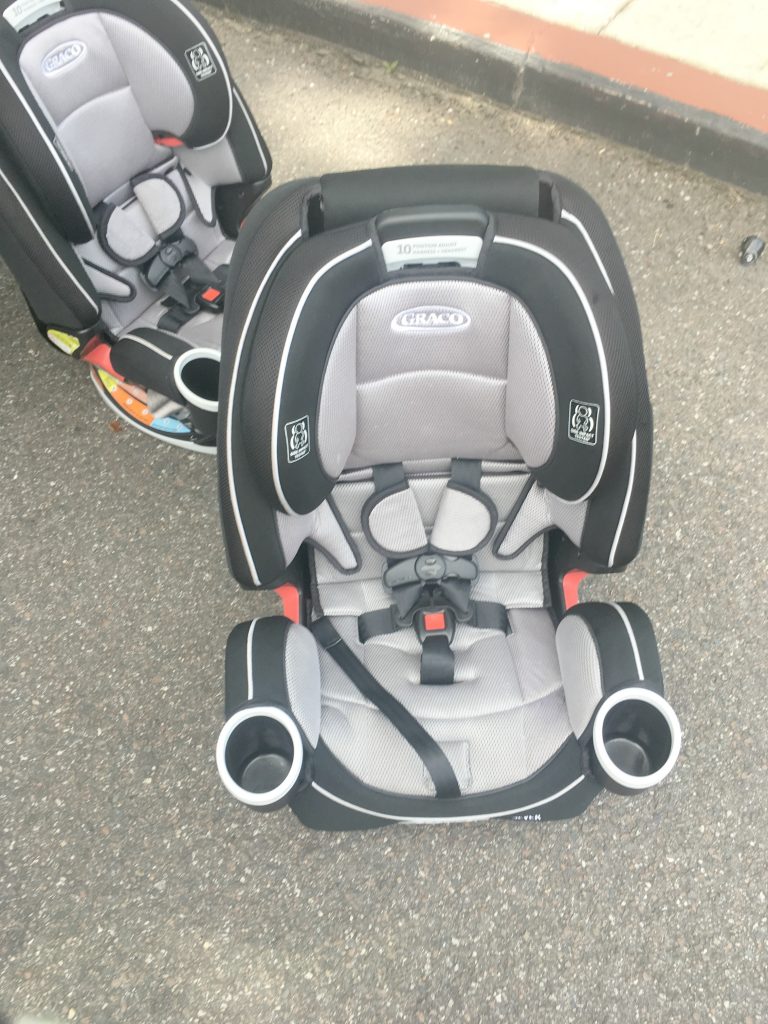 You can also book a Minnie Van to shuttle you to Orlando International AIrport. You have to call (407) 939-7529 to book your reservation, you can't book airport service via the Lyft app.The price is $150 each way and isn't available at certain resorts.
Car Rental
You can rent a car through Alamo Rent-A-Car and National Car Rental at the Car Care Center, located near the Magic Kingdom. There is a shuttle that can take you from the CCC to your resort.
The shuttle is a convenient service if you decide last minute that you'd like to travel off of Disney property but, want the convenience of your having own vehicle.
Though Uber and Lyft are available, it's always nice to come and go as you please!
Coming Soon!

Transportation Options at Disney World in the Sky
The Disney Skyliner is a brand new line of transportation that will open this fall! Gondolas will take you sky high as you travel throughout Disney World! Four resorts will be a hub for the Skyliner:
Caribbean Beach
Pop Century
Art of Animation
Riviera (opening soon!)
They will also travel to Epcot and Hollywood Studios. The outside of the gondolas will feature our favorite Disney characters as they glide smoothly through the air.
I personally can't wait to check the Skyliner out for myself. They're currently up and in testing mode, so you may seem them on your next trip, if you're headed to the parks this summer!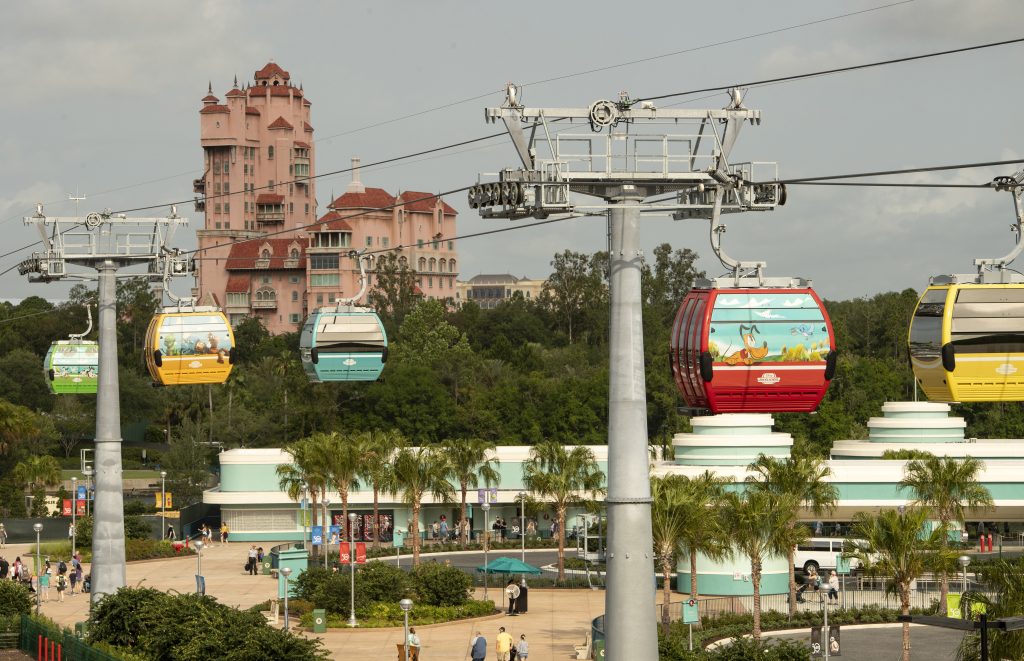 All of Disney's transportation options help to make Disney the magical place it is. I love feeling immersed in all things Disney and these modes of transportation don't disappoint, the shuttles play Disney songs, and the Minnie Vans will have kids and adults alike smiling when it pulls up.
I hope all this information about the different Transportation Options at Disney World help you have a stress free vacation and the MOST Magical time EVER!
Also, check out my 20 Tips for the Best Disney World Vacation and my DIY Chewbacca Disney Countdown. You might want to check out this Walt Disney World Guide, too.
PIN ME: