These Baked Mushrooms drizzled in ranch dressing and butter are an easy and delicious appetizer.
Also, you could eat the mushrooms as a side dish with your favorite meal.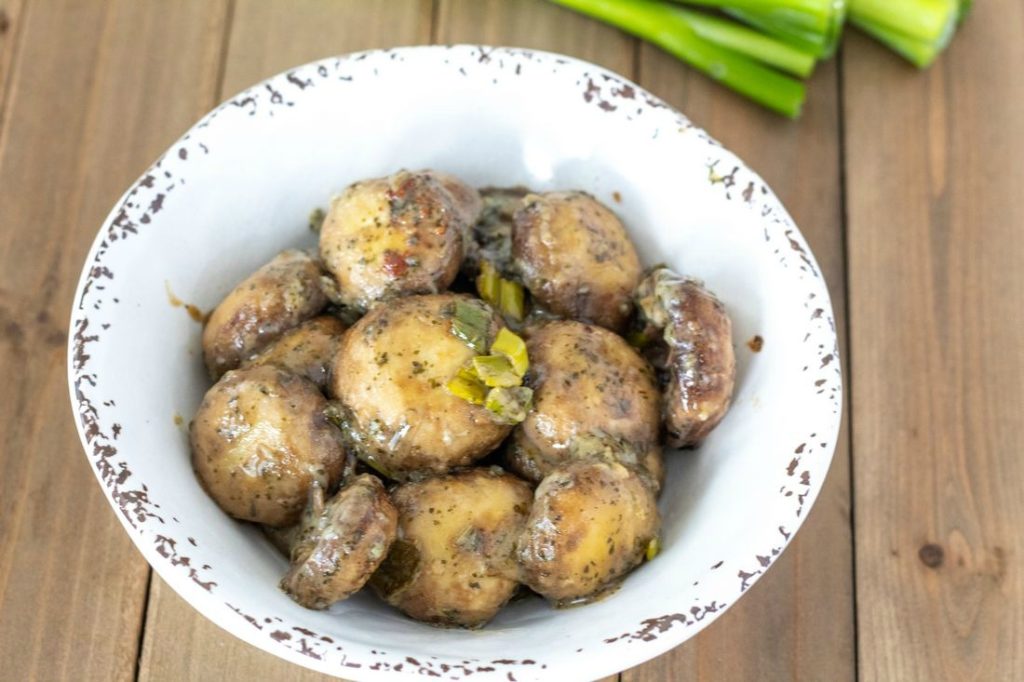 My family enjoys mushrooms so much I bake a batch of white button mushrooms often.
Button mushrooms are inexpensive to buy and have a great taste.
Often they're found at the supermarket next to the crimini mushrooms.
I always try to buy the freshest mushrooms and pick the pack that has the perfect size mushrooms.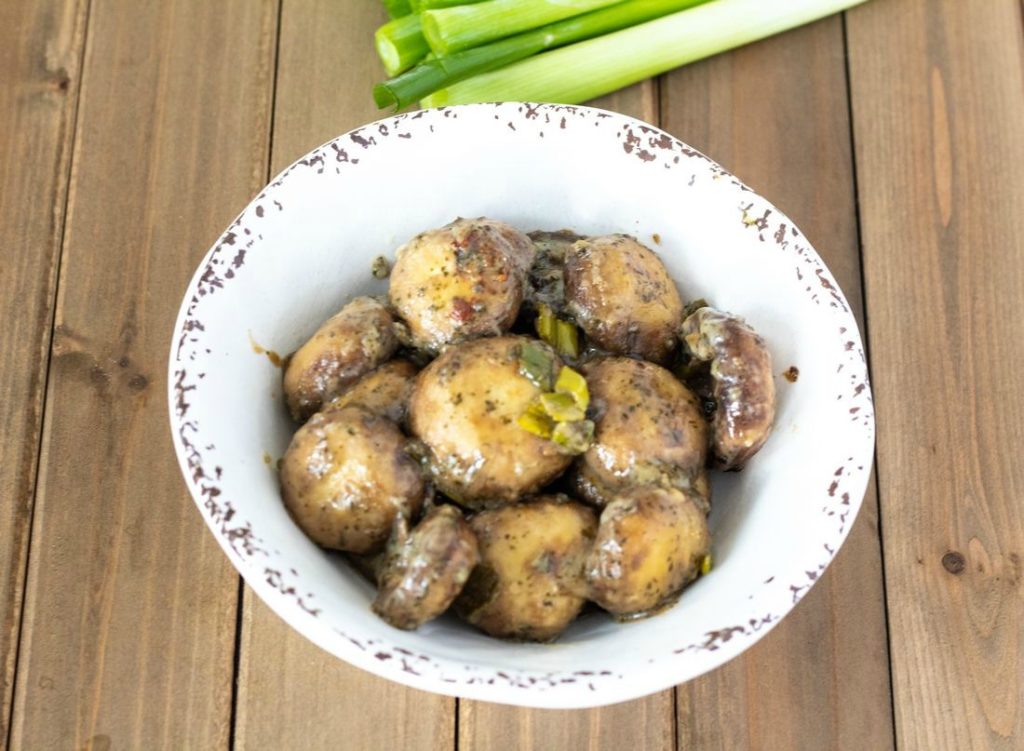 Additionally, my family will eat whole mushrooms baked, roasted, or saute as a snack.
We also enjoy roasted mushrooms over garlic mashed potatoes with gravy, and topped over baked potatoes with green onions or chives.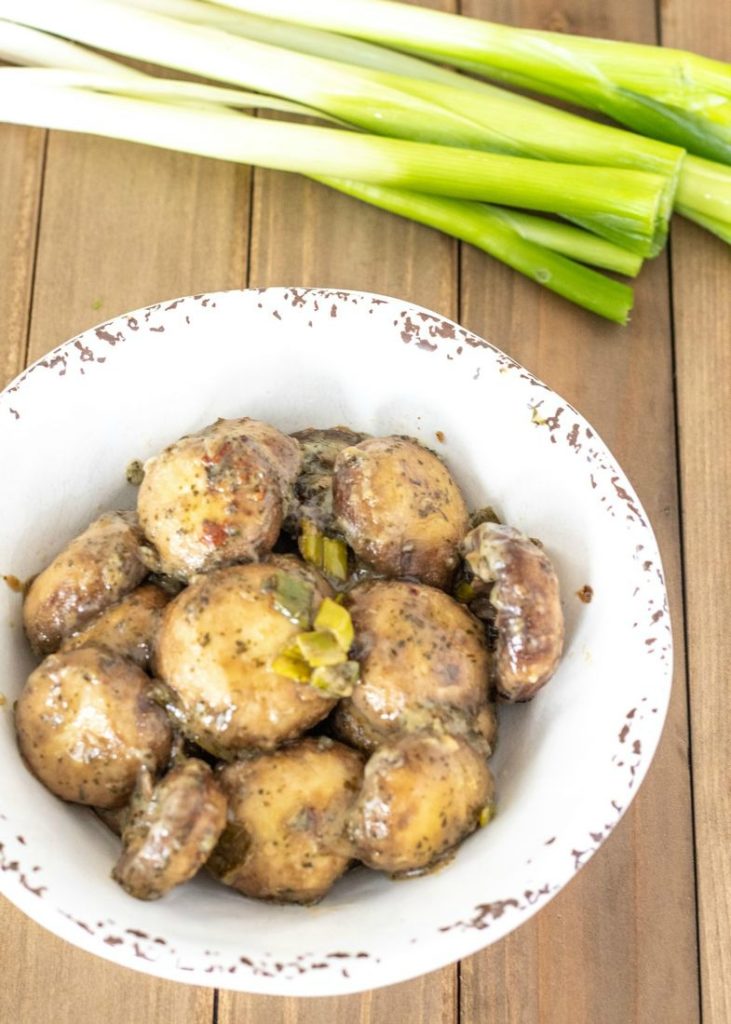 Of course, my husband's new favorite way to eat his baked mushrooms is with butter and Hidden Valley Ranch dressing baked in the oven to perfection.
The ranch dressing mixed with the melted butter gives the mushrooms such a fantastic taste the flavors burst in your mouth!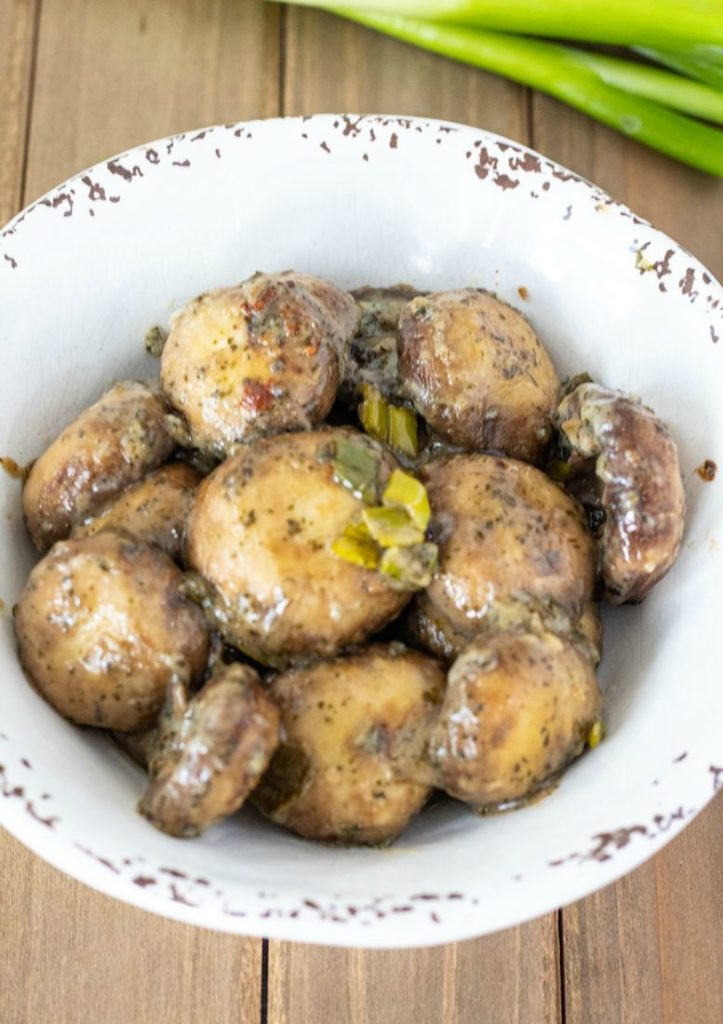 It's such a simple mushroom recipe with big flavors!
And, they can be can be eaten with so many different food combinations.
What to Eat With Baked Ranch Mushrooms
Pasta
Steak
Bacon
Pork Chops
Mashed Potatoes
Baked Potatoes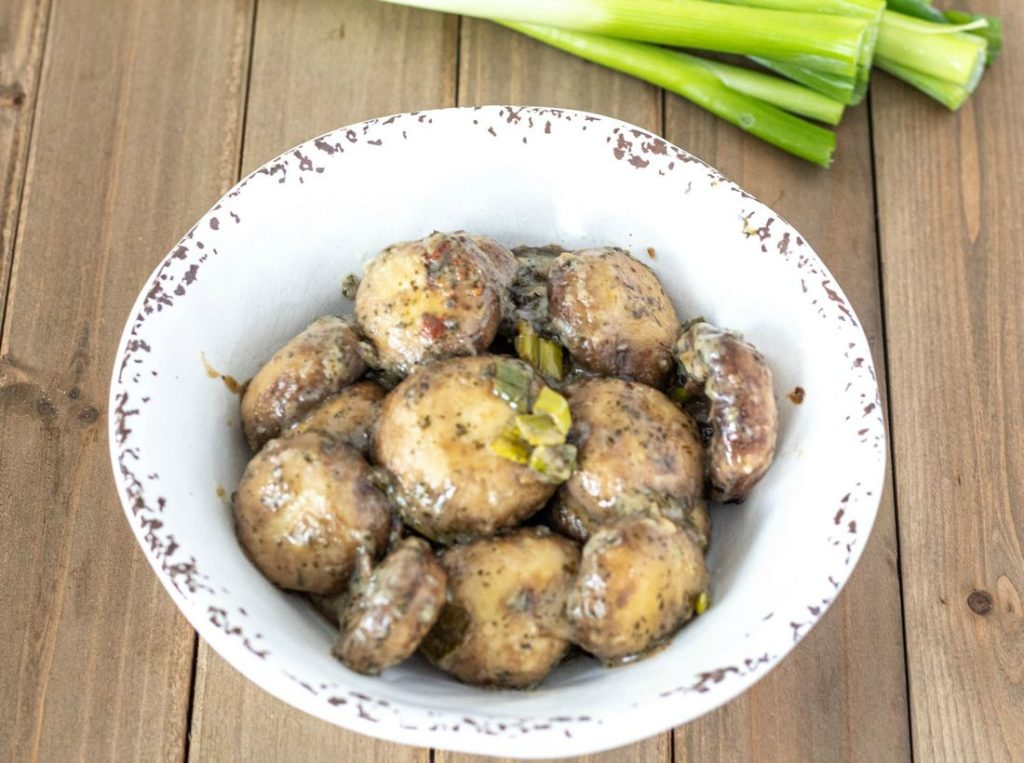 Baked Mushrooms In Ranch Dressing Ingredients
There's only four ingredients needed to make this delicious mushroom recipe.
Button Mushrooms
Melted Butter
Hidden Valley The Original Ranch Salad Dressing & Seasoning Mix
Green Onions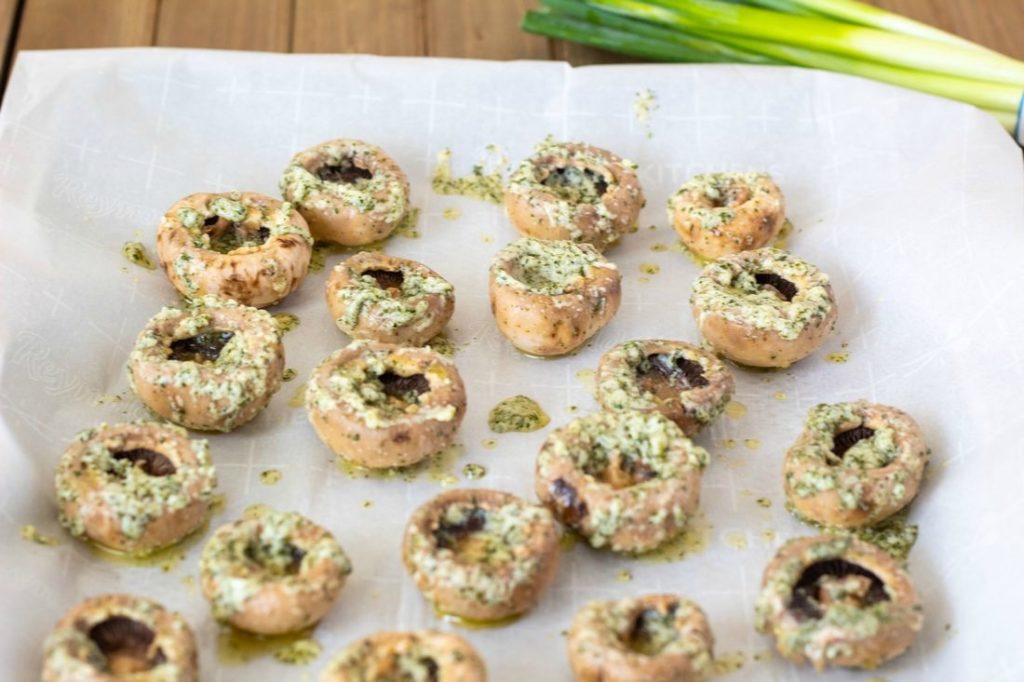 How to Make Baked Mushrooms
First place a stick of butter in a glass mixing bowl. Put the bowl in the microwave. Turn the microwave on for 30-40 seconds or until the butter is melted.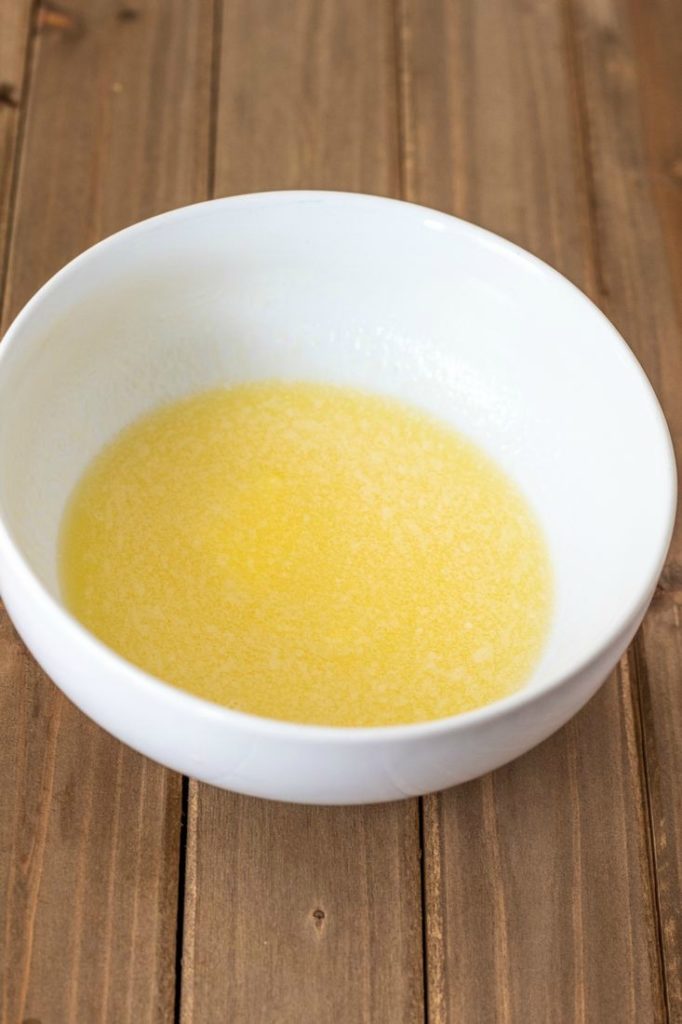 Second, stir in a package of ranch salad dressing seasoning mix with the melted butter.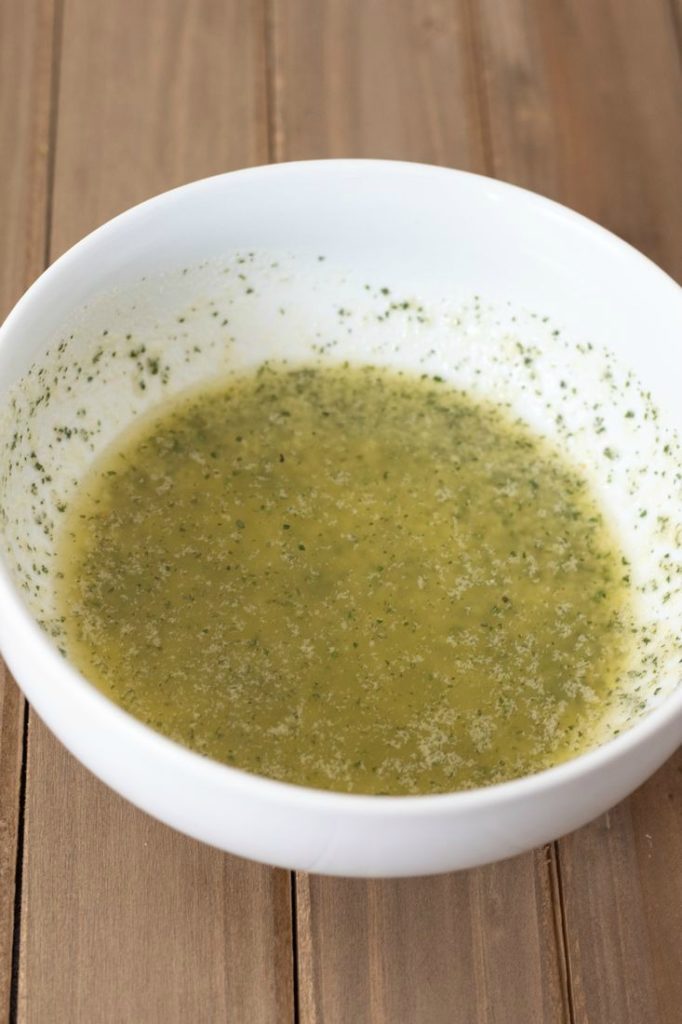 Third, remove the stems from the mushrooms and discard the stems. Then wipe the mushrooms with a damp paper towel.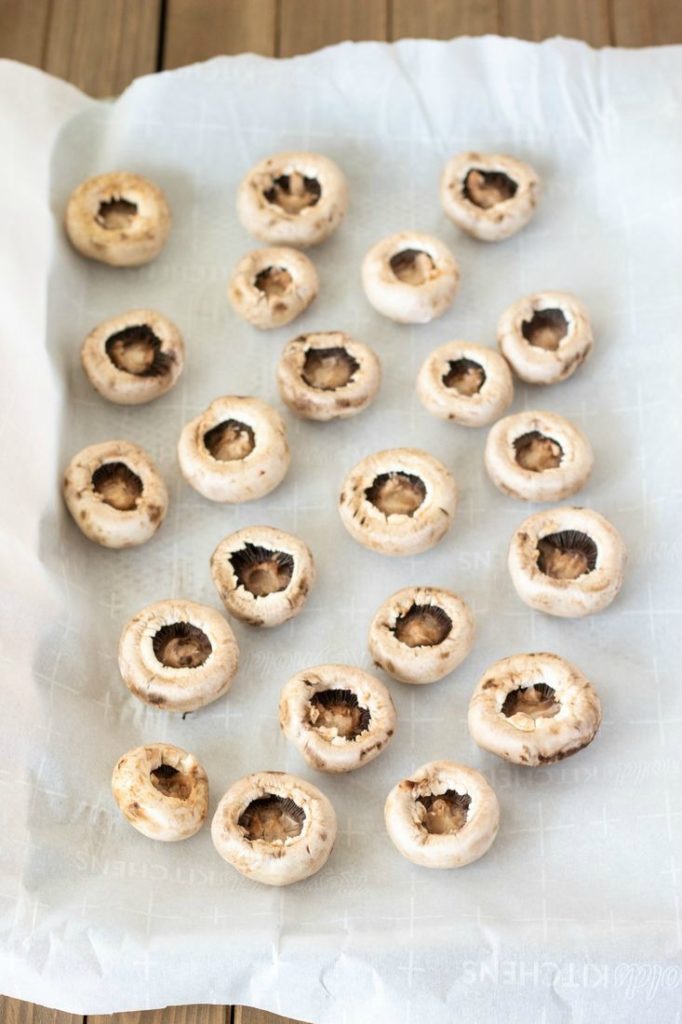 Next, toss a few of the mushrooms at a time into the ranch butter sauce. Make sure to get the butter sauce all over the mushrooms.
Fourth, lay the mushrooms on a baking sheet lined with parchment paper.
Sprinkle the mushrooms with diced green onions if you wish.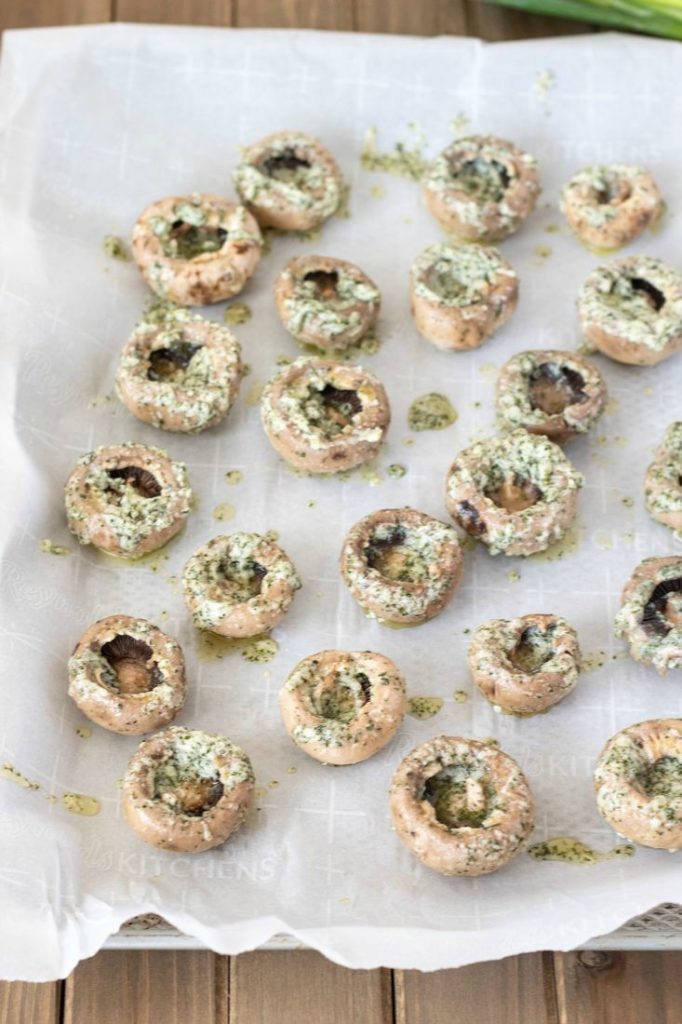 Bake the mushrooms in the oven on 425 degrees for 20-25 minutes. Don't forget to turn the mushrooms over at least once during the cooking process.
Once the mushrooms are finish cooking remove them from the oven.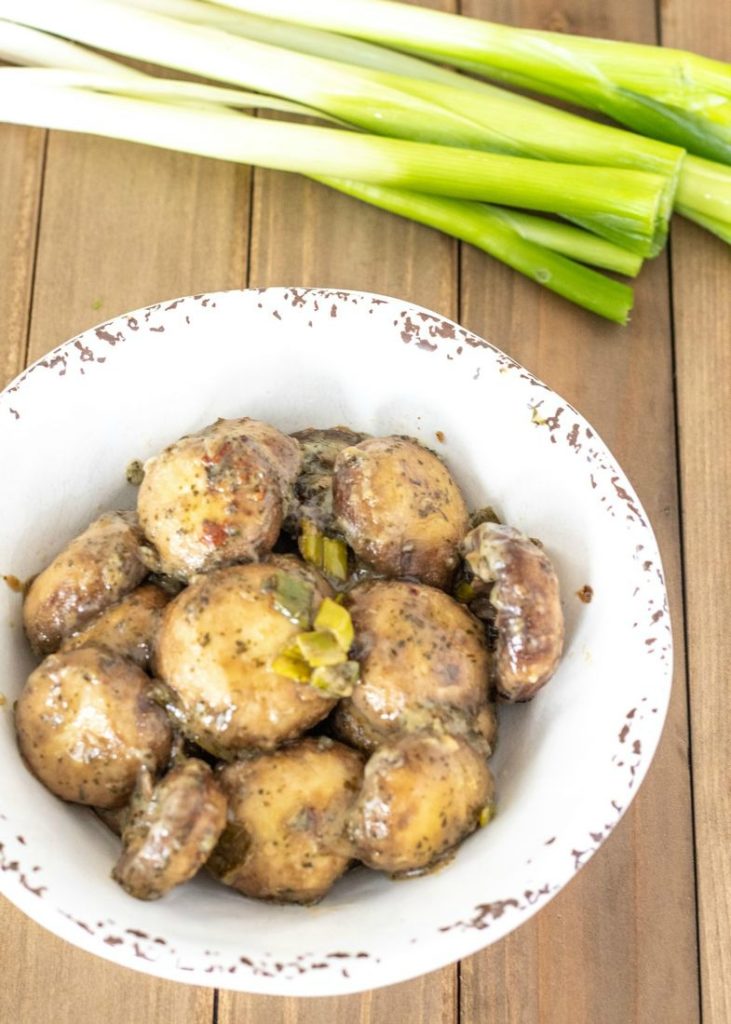 Serve the mushrooms warm with your favorite meal or just pop them in your mouth and enjoy!
Next time I'll have to try Baked Mushrooms with Cheese or Roasted Mushrooms with Asparagus.
Other Side Dishes You Might Enjoy
Pin Ranch Baked Mushrooms