Instant Pot Cajun Corn on the Cob is buttery, spicy, and delicious! The corn is full of bold and mouth-watering flavors. It isn't your ordinary corn on the cob recipe!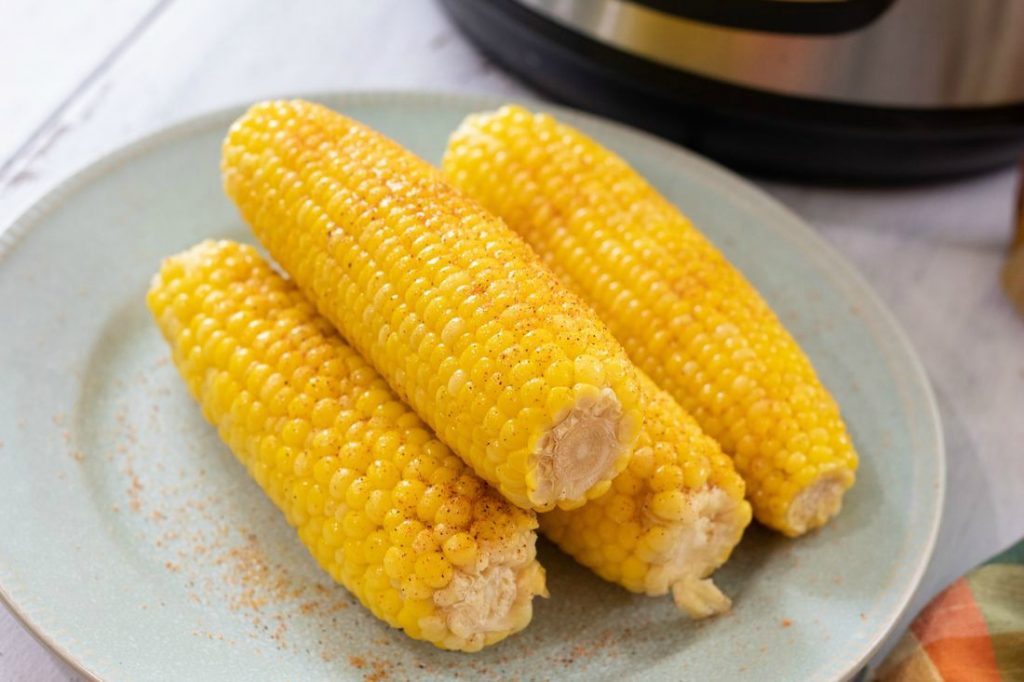 If you love eating delicious buttery corn on the cob, this Instant Pot Cajun Corn on the Cob is a must try.
When you use the Instant Pot for this easy recipe, you'll get your corn on the dinner table quickly.
You can also, pair it with this smoked chicken and Instant Pot Mac and Cheese for a complete meal.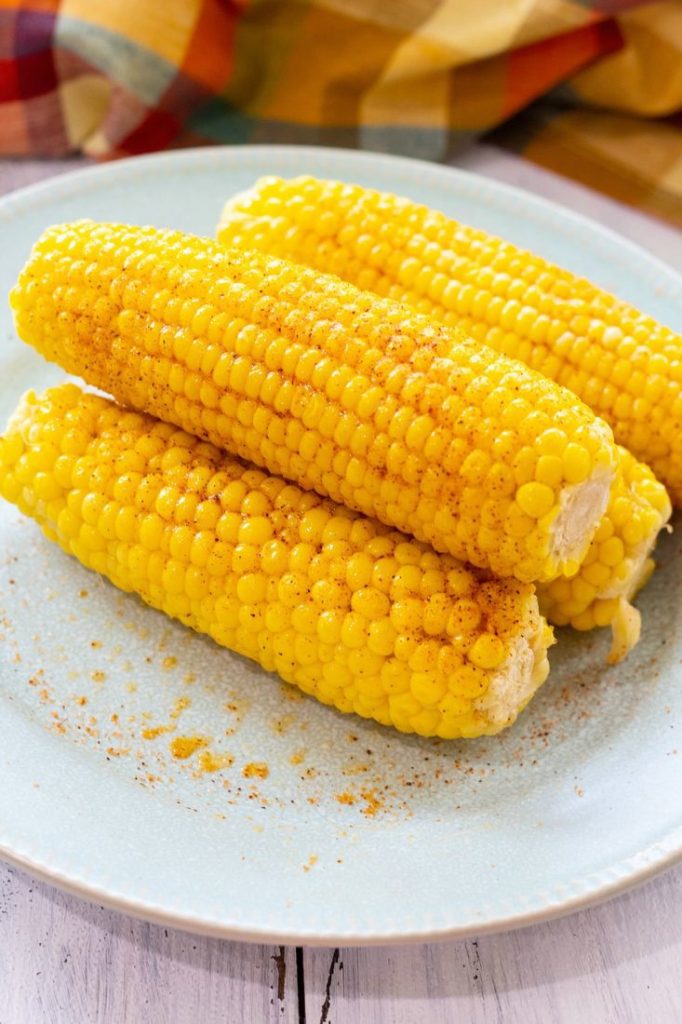 My family loves eating corn on the cob. We use to boil our corn on the stove, and most of the time it would turn out mushy.
Until I discovered cooking corn in the Instant Pot now, we have perfectly cooked corn on the cob every time.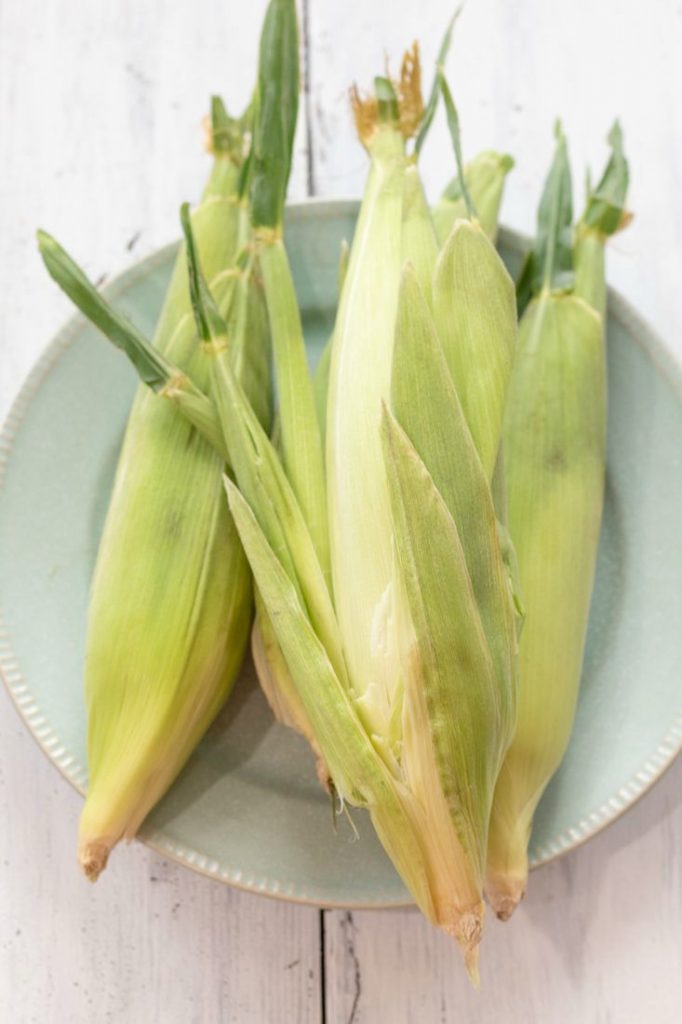 You can use fresh or frozen corn on the cob for this recipe. I sent my husband to the store to buy a large bag of frozen corn on the cob for this recipe, and he came home with four ears of corn! HA! HA!
But, he had a good reason all the frozen bags and most of the fresh corn was sold out!
My town had their Annual Crawfish Cook-Off this past weekend which benefits the Hospice Foundation, and it always gets a massive number of groups competing, and they buy tons of corn for their boils.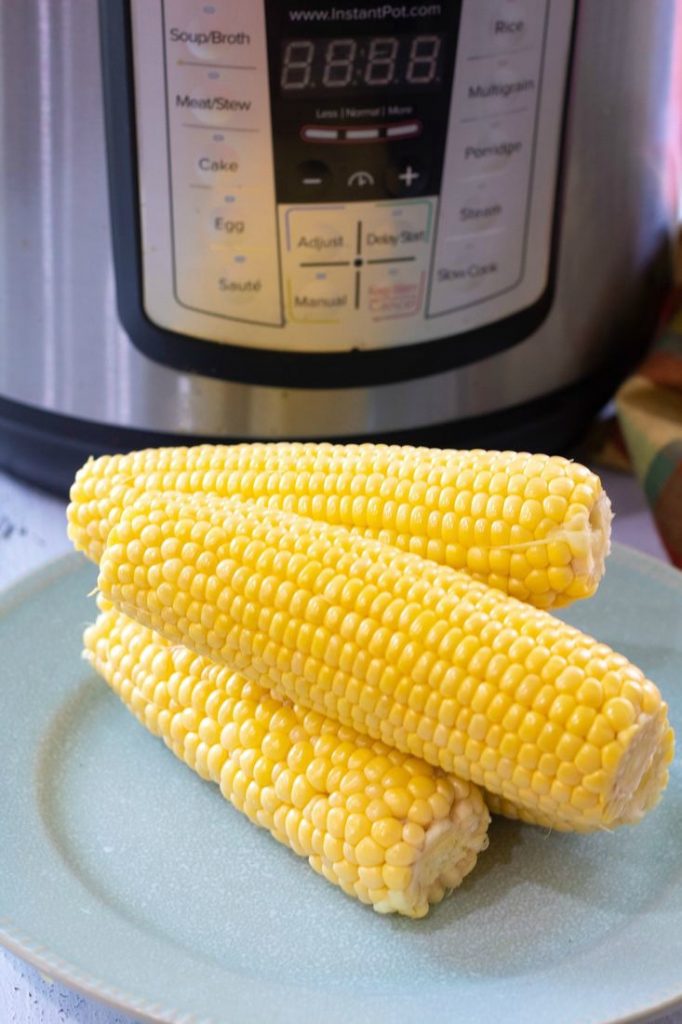 How do you fix corn on the cob in the Instant Pot?
First, you must prepare the corns by removing the husks and silks.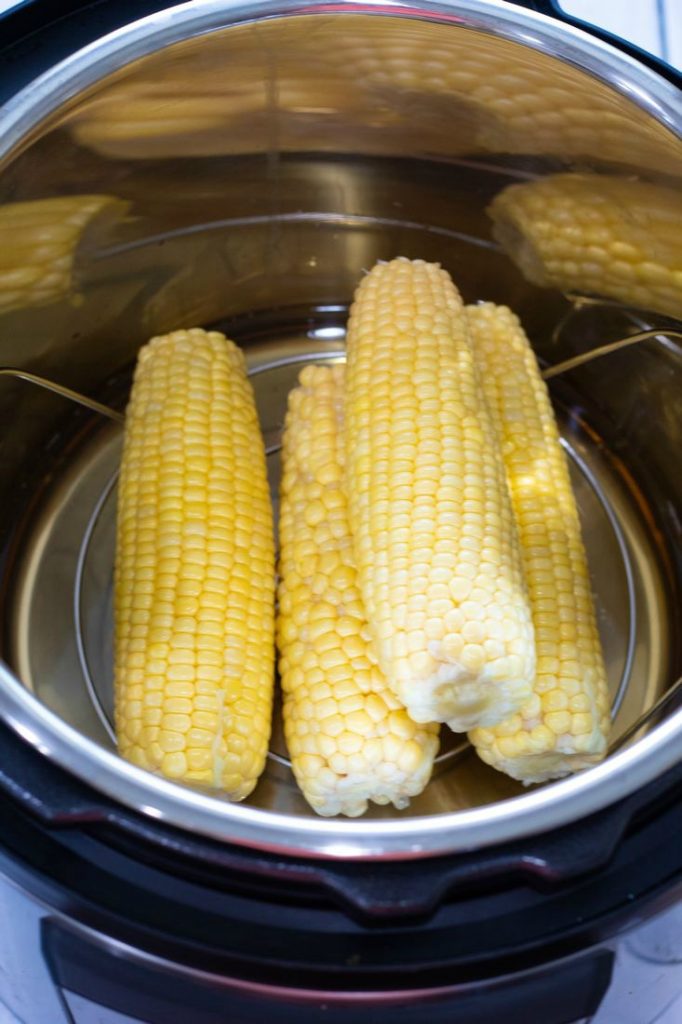 Second, pour 2 cups of water and one tablespoon of Louisiana Crawfish Crab & Shrimp Boil concentrate in the bottom of the inner pot in the Instant Pot and mix together. Next place the corn on the trivet.
Yes, you can omit the liquid crab boil if you want in this recipe.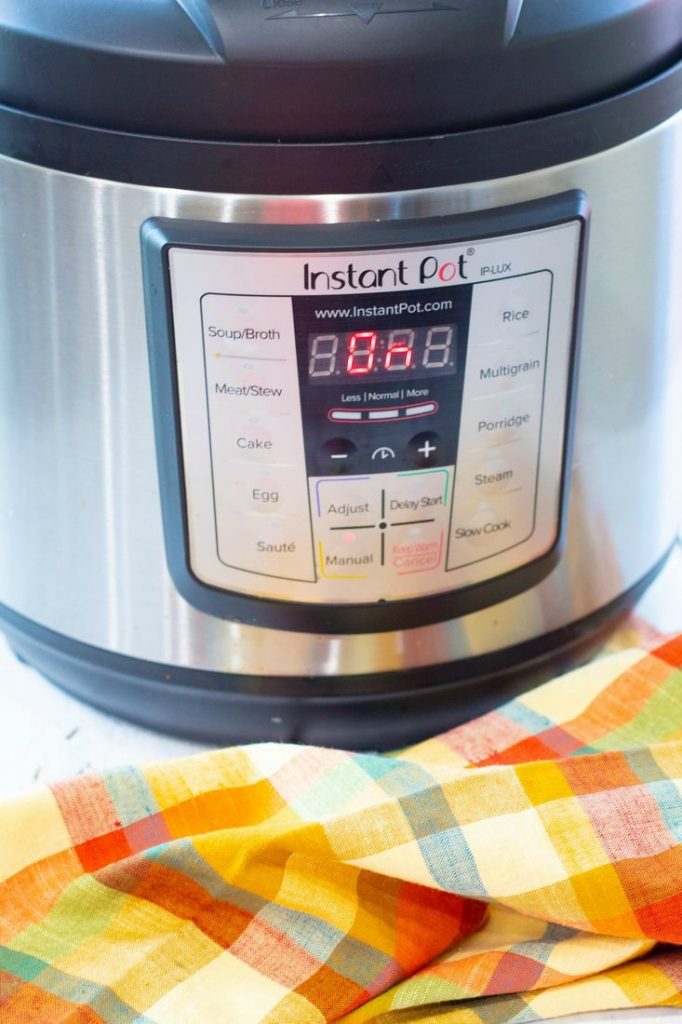 Third, close the lid. Turn the knob to the sealing position. Press the manual button and set for 2 minutes.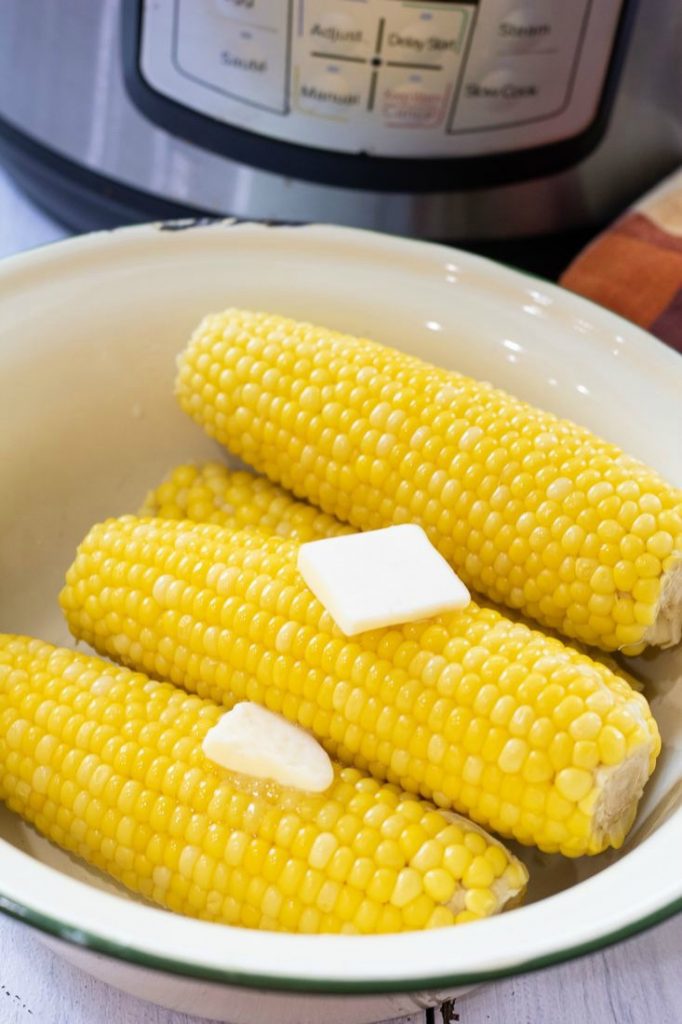 Fourth, once the timer goes off do a quick release by turning the knob to venting. After the valve goes down carefully open the lid and remove the corn.
Place the corn in a bowl and slather on as much BUTTER as you like!!!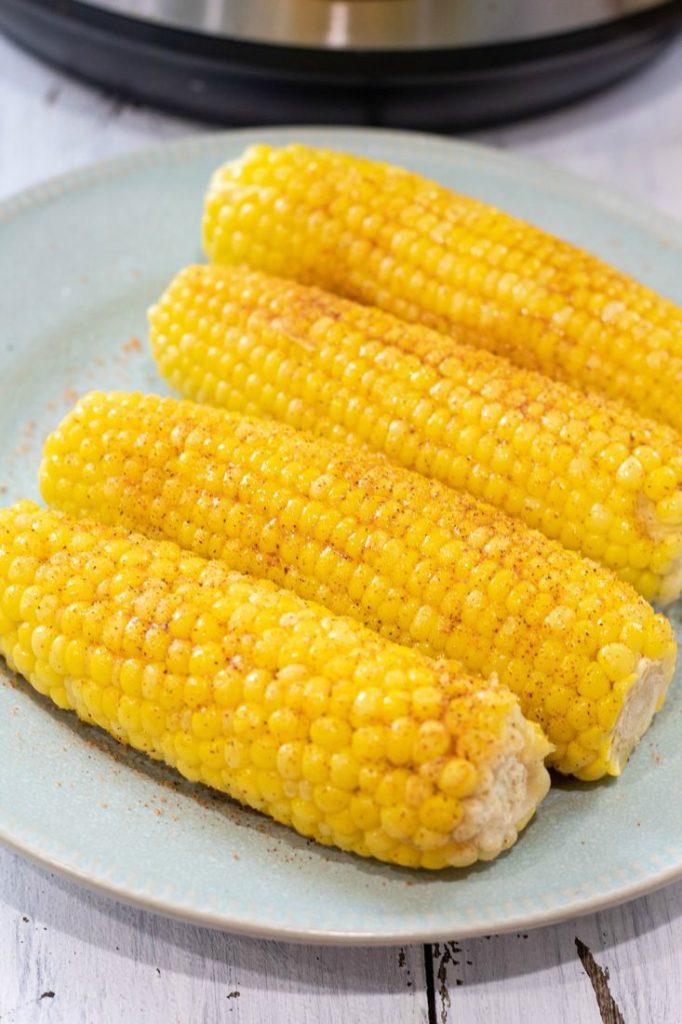 Last sprinkle on some Cajun seasoning. You could also use salt, parmesan cheese, or Old Bay instead of the Cajun seasoning.
How do you serve corn on the cob?
You can serve the Instant Pot Cajun Corn on the Cob as a side dish for dinner or at any summer gathering.
Also, you can cut the corn into thick slices and serve as finger food or place on wooden skewers. Any way you serve the corn, it will be delicious!
You might even want to serve the corn with this Instant Pot Whole Chicken.
More Instant Pot recipes
And more Instant Pot recipes here.
Pin Me: