Download these free Teacher Appreciation Printable Gift Tags. The printable tags are perfect for printing out and using during Teacher Appreciation Week.
National Teacher Appreciation Week takes place for a full week at the beginning of May.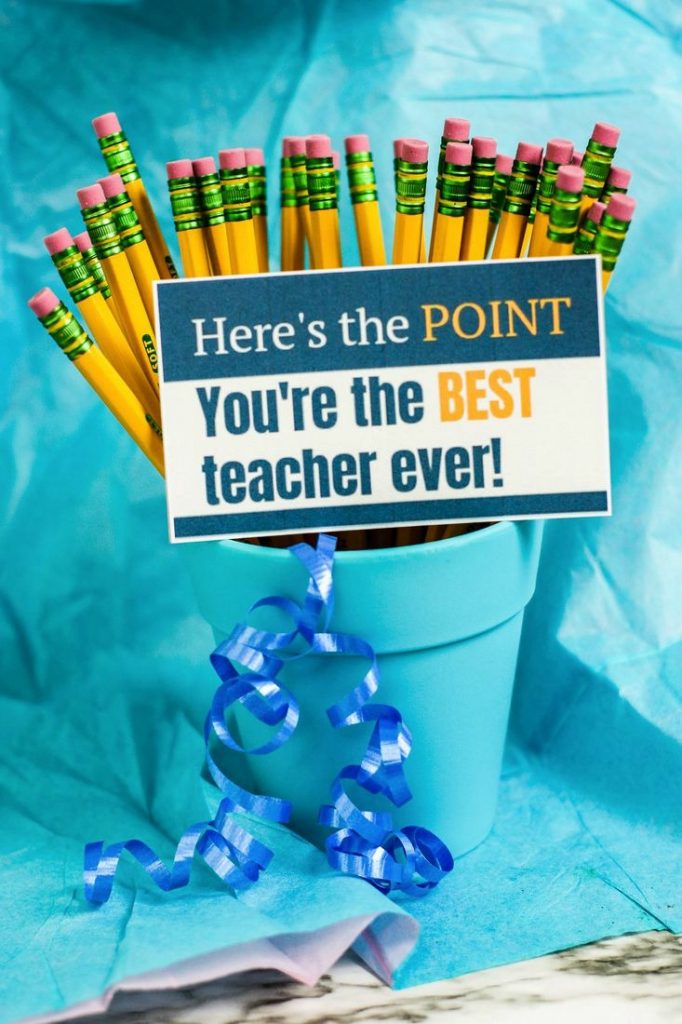 Teacher Appreciation Week is the perfect time to let your child show their teachers how much they appreciate them.
Teachers work so hard during the school year, and many buy school supplies for their classrooms.
Why not have your child bring their teacher a few school supplies. It could be as simple as a container of pencils with a cute gift tag.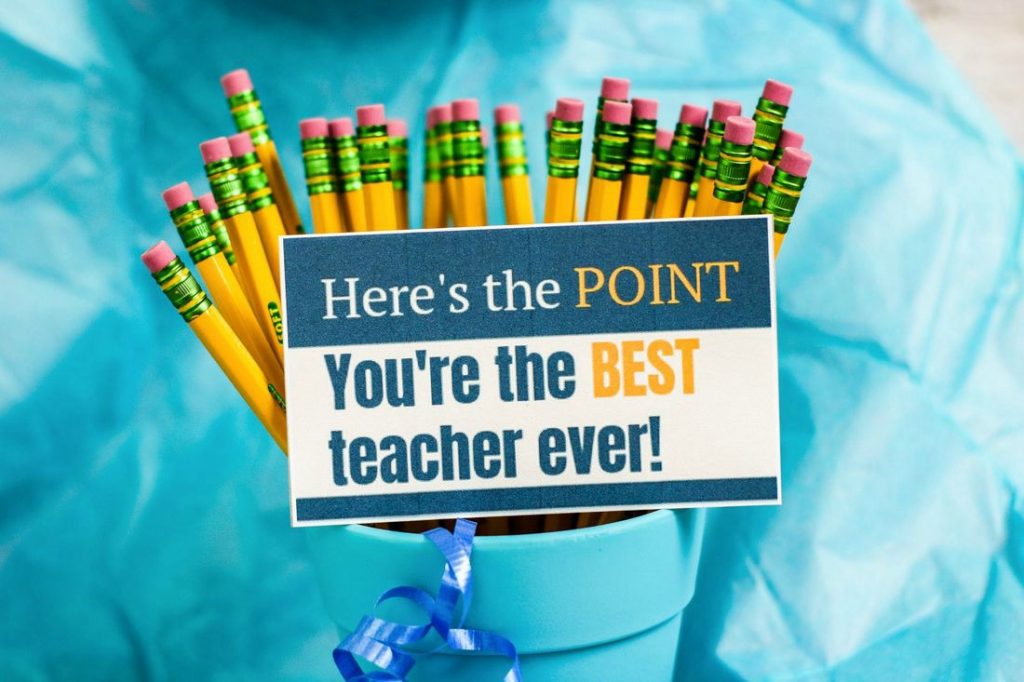 You could even tuck an Amazon gift card into the container so, the teacher could order extra supplies if they needed more to finish out the rest of the school year.
I know my child's class is always running out of glue sticks and loose leaf paper.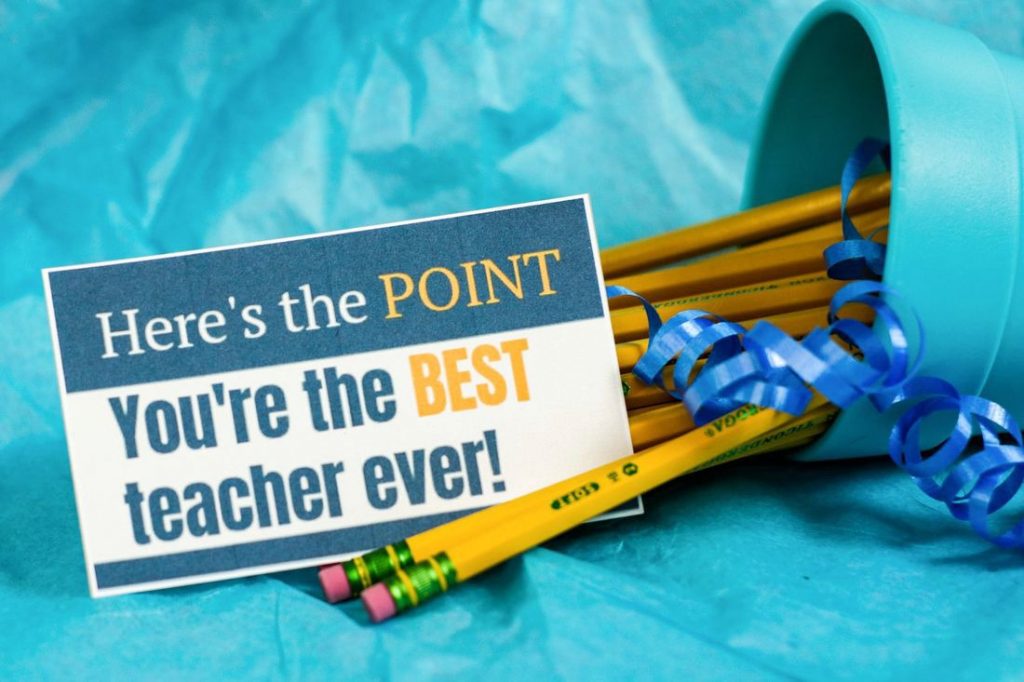 If your child is an artistic type, they could draw pictures and decorate the pencil container with stickers.
You could even help your kids make a Clay Polymer Heart for their teachers.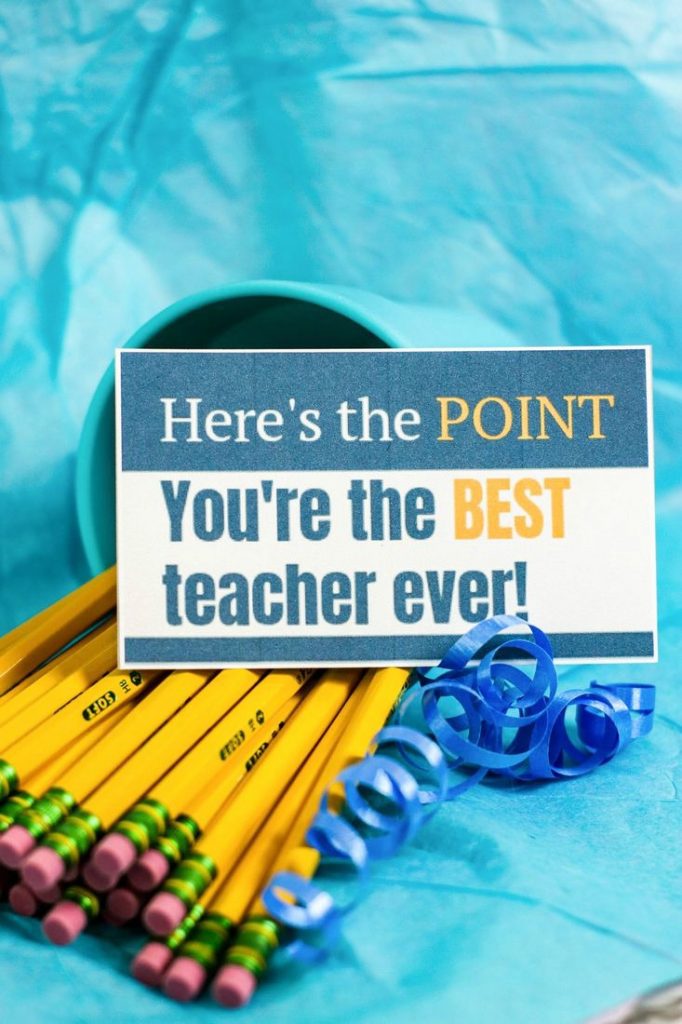 Teacher gifts don't have to be expensive. Your child could even give their teachers sweets like these Lemoncello Cupcakes or these cookie cups.
How to use the Teacher Appreciation Printable Gift Tags
First, print out the printable on cardstock. Here's the POINT, You're the BEST Teacher ever!
Second, punch a hole in the printable gift tag and tie it with ribbon to the pencil container (flower pot or cup) or tape it to a pencil then stick it into the pencil container with the other pencils. Ta da! That's it!!
PIN ME OR SHARE WITH A FRIEND: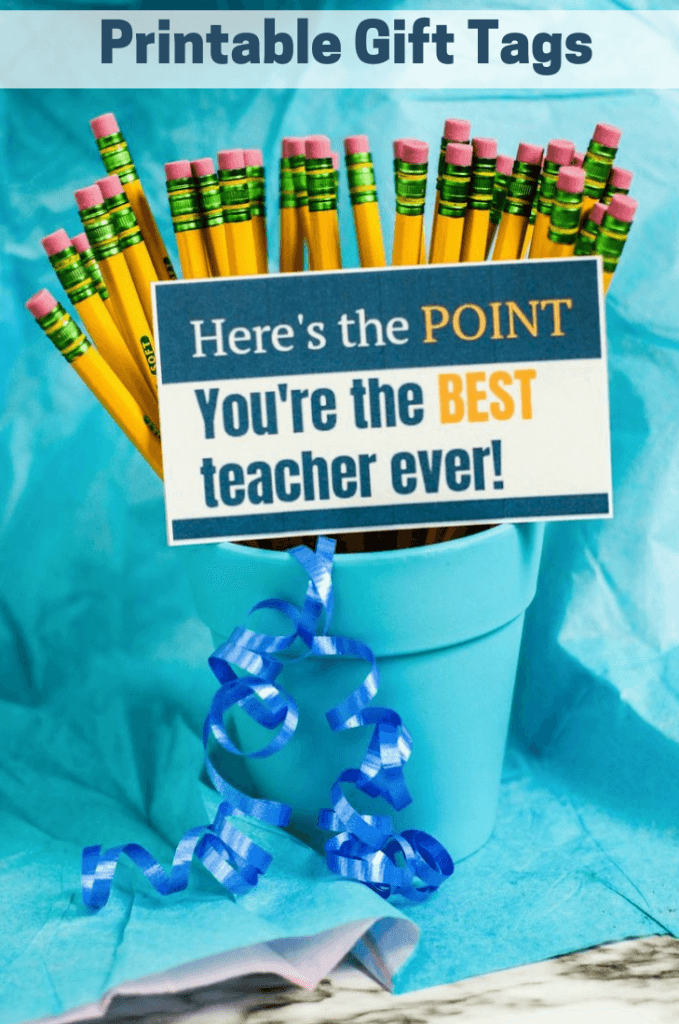 Isn't the pencil container and free printable gift tag cute? Such an easy and meaningful teacher's gift!
Do you have a favorite Teacher appreciation gift idea? Share it with with us below in the comments.