Learn how to smoke delicious Smoked Chicken Leg Quarters on a Traeger Grill. The chicken is smoked to perfection and turns out tender and juicy.
Instead of my family going out to eat at Barbecue Restaurants to get our fix for barbecue and smoked meats we cook at home on our smoker.
The Traeger Grill is super easy to use, and we can smoke our favorite recipes on it like these Smoked Chicken Leg Quarters.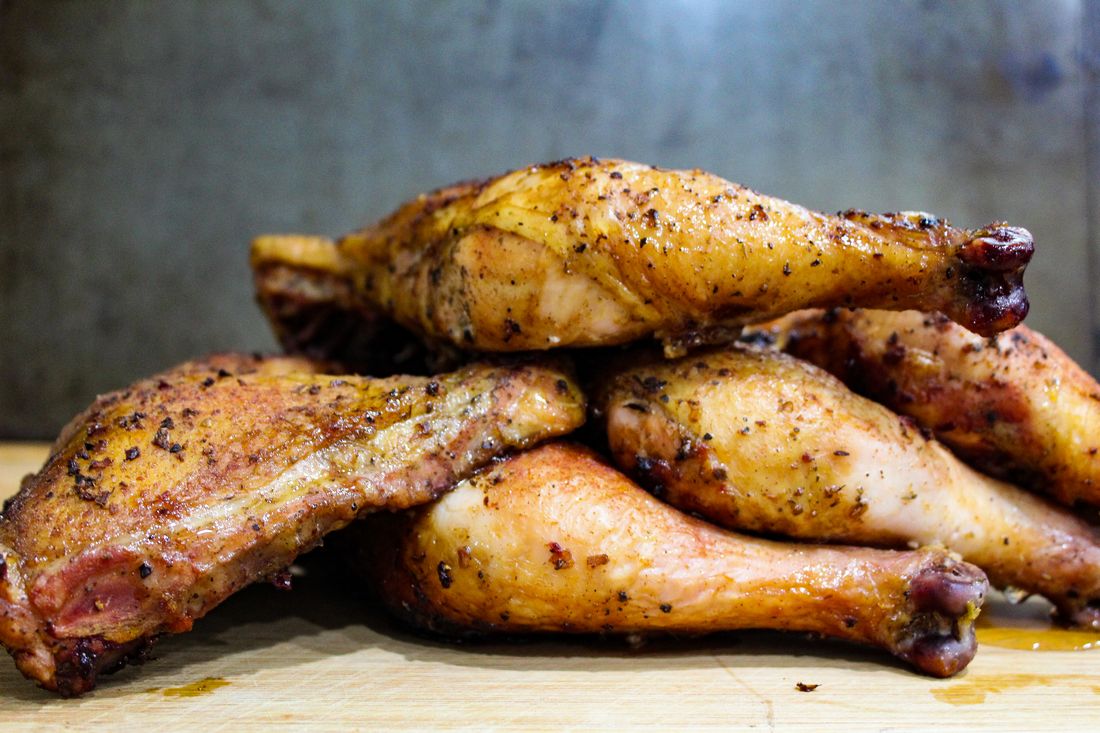 When we use our Traeger Grill, it allows us to cook our food without standing over it and feeding the hopper the wood pellets.
Our grill is self-feeding, which means it continuously feeds the pellets.
The wood pellet grill even has an elite digital controller that gives precise temperature control and the heat cooks the food evenly.
We start the grill on smoke with the lid open until the fire is established then set the temperature, arrange the meat on the grill, and close the lid.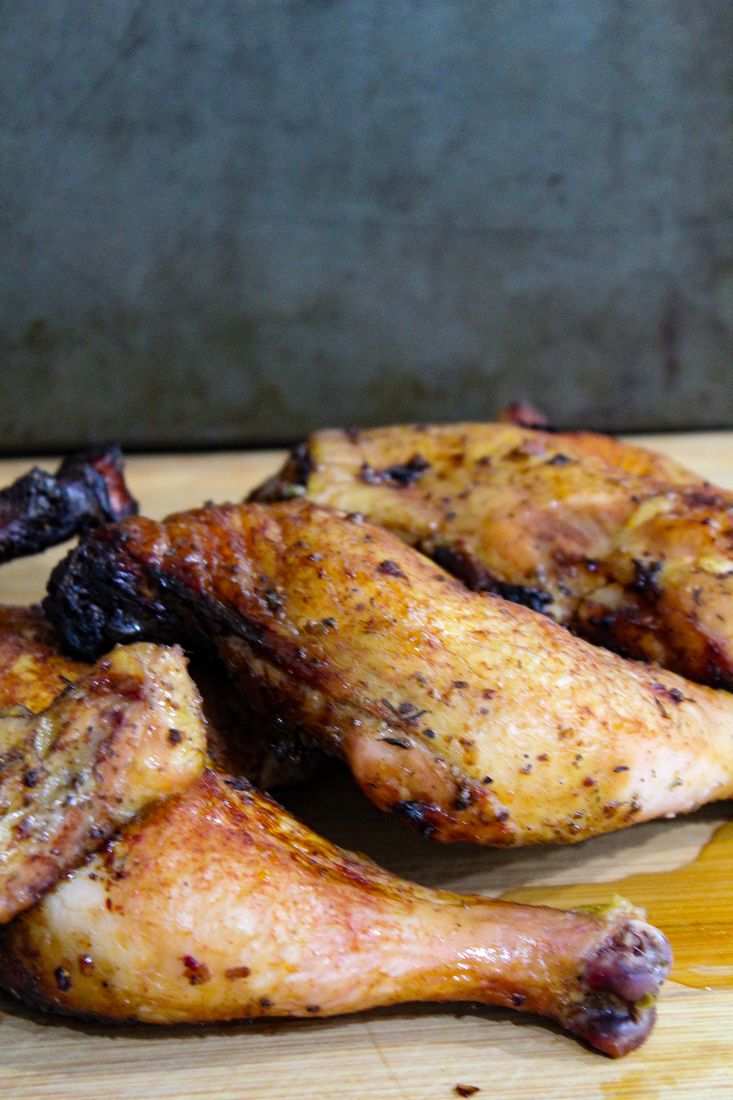 TRAEGER Wood Pellet Grills 
Traeger Wood Pellet Grills can be used to cook anything from chicken to pies.
Often when I make Smoked Chicken Leg Quarters, I'll grill veggie foil packets and a dessert too.
Additionally, my husband originally bought this wood pellet grill for himself to use, but I slowly took it over.
Maybe I'll have to make a trip to our local Ace Hardware Store and buy him a grill for his birthday that way we can each have our own.
If we each have a Traeger Grill, we could have cook-offs! Now wouldn't that be fun!!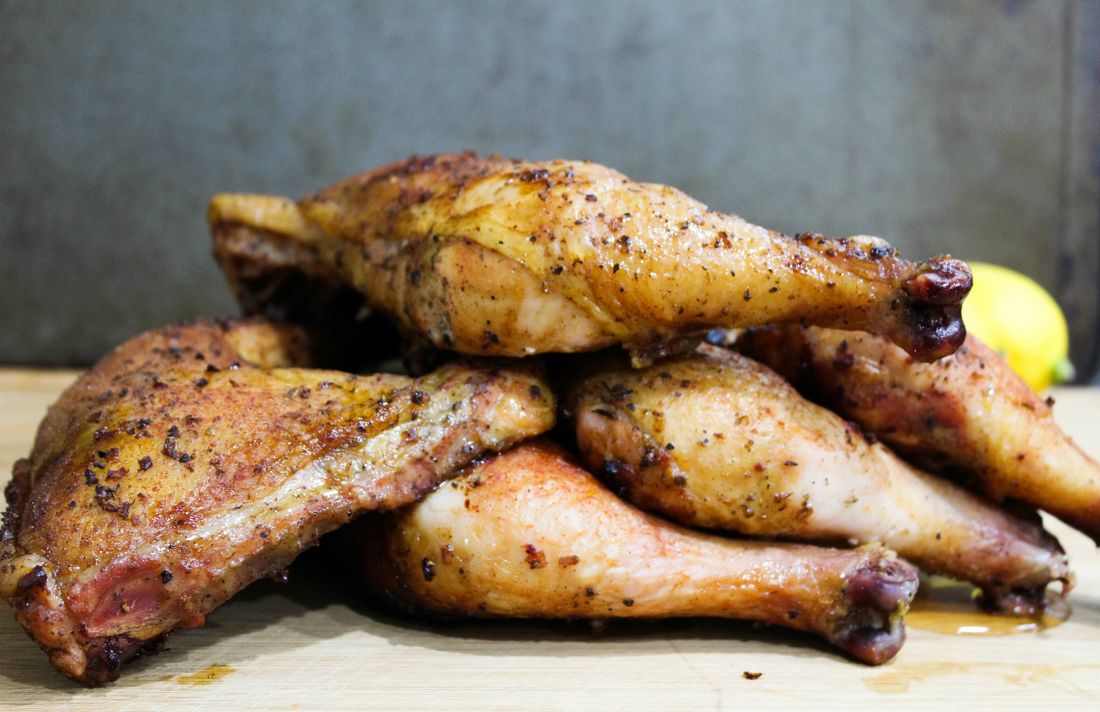 Except I know who would win the cook-off for the BEST Smoked Chicken Leg Quarters … of course me!!
Furthermore, my smoked chicken comes out so delicious and juicy. Do you have a Traeger Wood Pellet Grill?
If you don't have a Traeger Grill, you should consider getting one. It's perfect for baking, grilling, roasting, braising, and barbecuing making it the ultimate grill for backyard BBQ.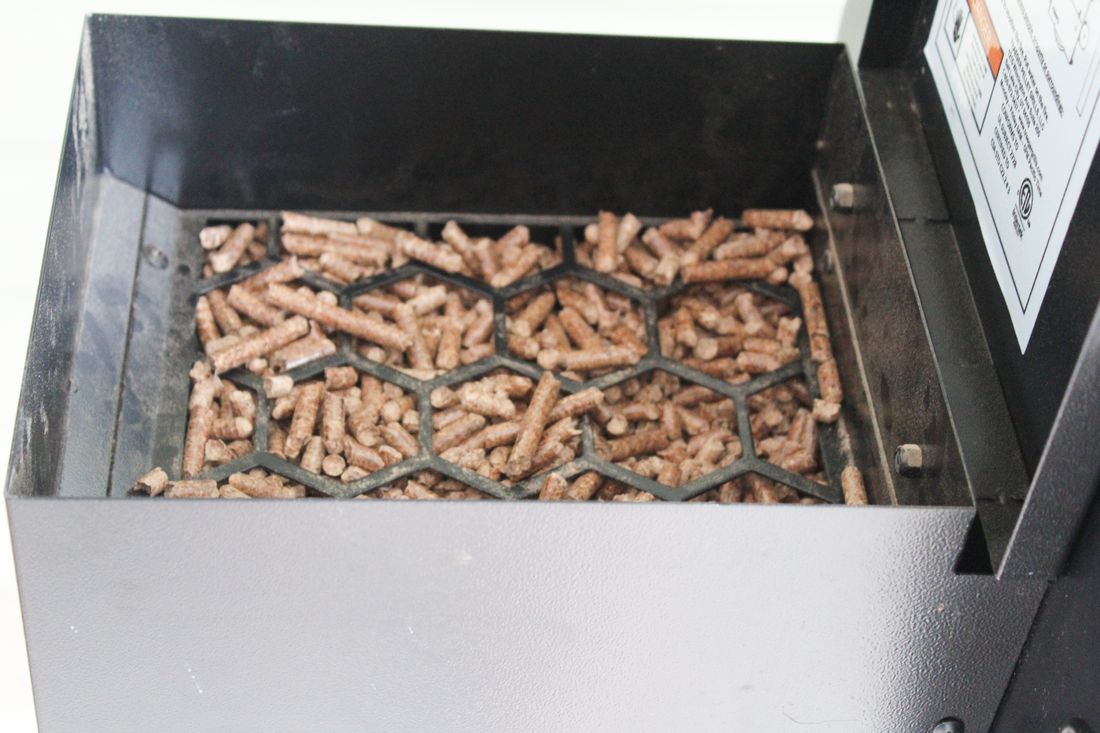 Picture above shows the hopper where the wood pellets go into for my Traeger Bronson 20 Pellet Grill. 
PIN ME: