These Instant Pot Apple Pulled Pork Sandwiches are easy to make using the Instant Pot. The pulled pork turns out tender and delicious.
Do you own an Instant Pot? I do now! Instant Pot recipes kept popping up in my facebook newsfeed daily which piqued my interest.
I started scouring the internet for information to learn as much as I could about this popular pressure cooker. I even dragged my husband in on my quest to discover more about this new way of cooking.
At first, he wasn't excited until he learned that he could cook ribs, meatloaf, lasagna, desserts, and so much more in the Instant Pot.
He even surprised me with my very own Instant Pot yesterday. He went to three different stores and finally found one at Walmart.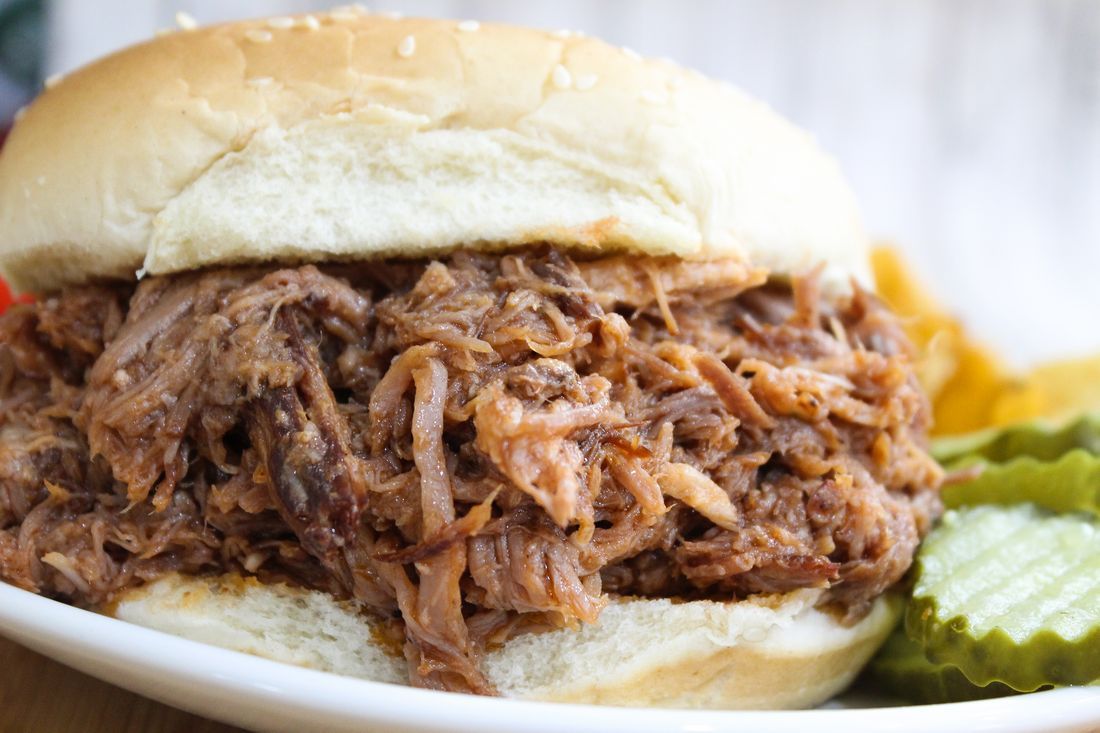 My husband and I watched many youtube videos and did the water test several times before we felt comfortable enough to use the Instant Pot.
We had a hard time figuring out how to set the time on the pressure cooker thank goodness for youtube!
We even learned a simple trick of throwing a kitchen towel over the quick release valve to stop the steam from going all over the place.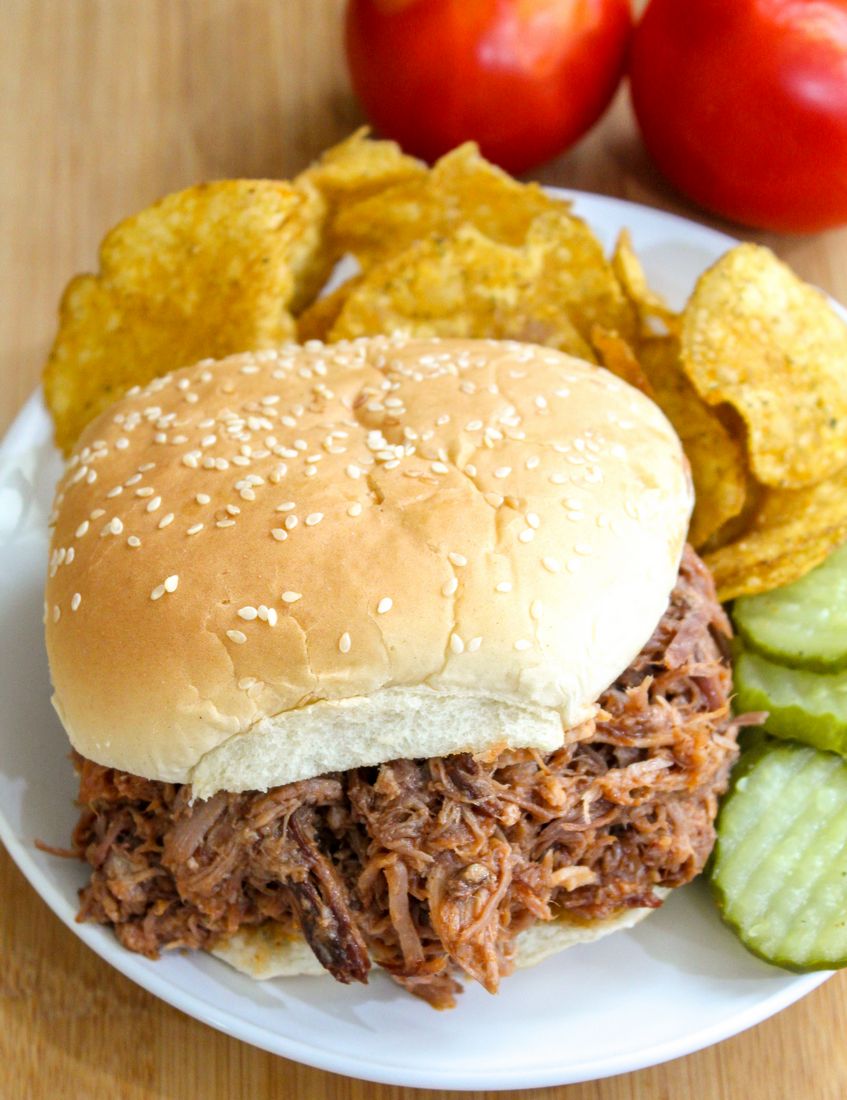 After many hours of watching youtube videos, we decided to try an easy recipe like these Instant Pot Apple Pulled Pork Sandwiches.
We figured this recipe would be a great test run for us. Pulled Pork is usually easy to make no matter
if you choose to cook it in a slow cooker, in an oven, stove top, on a grill, or in Instant Pot. We found using the Instant Pot is all about trial and error.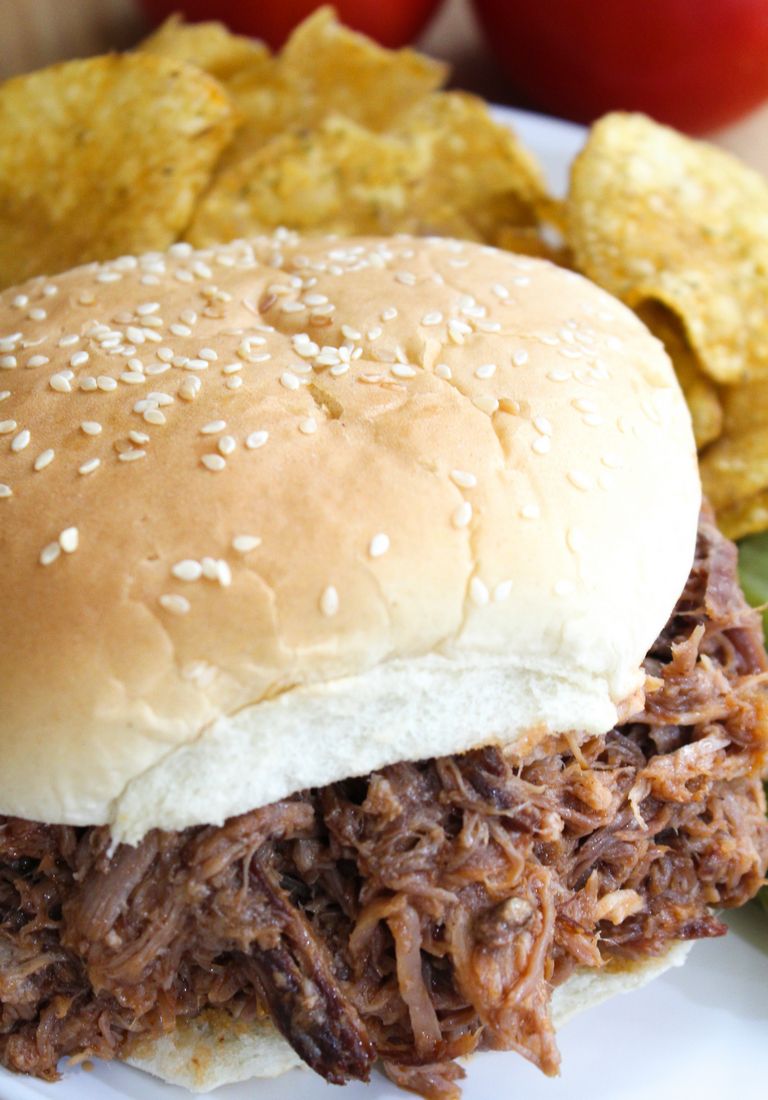 It took 90 mins for this Instant Pot Apple Pulled Pork to cook which we thought was terrific.
If you like it a little bit more tender you could leave it cook a little longer. We didn't have to do anything except put all the ingredients in the Instant Pot with the Boston Butt Pork Roast and turn it on and let it cook.
The only thing that confused us was how much liquid to add to the recipe.
I read in the manual that came with the pressure cooker we should have no less than 18 fl. ounces in the Instant Pot when using it.
I thought this was a bit much especially since I saw a lot of recipes where people used a lot less liquid.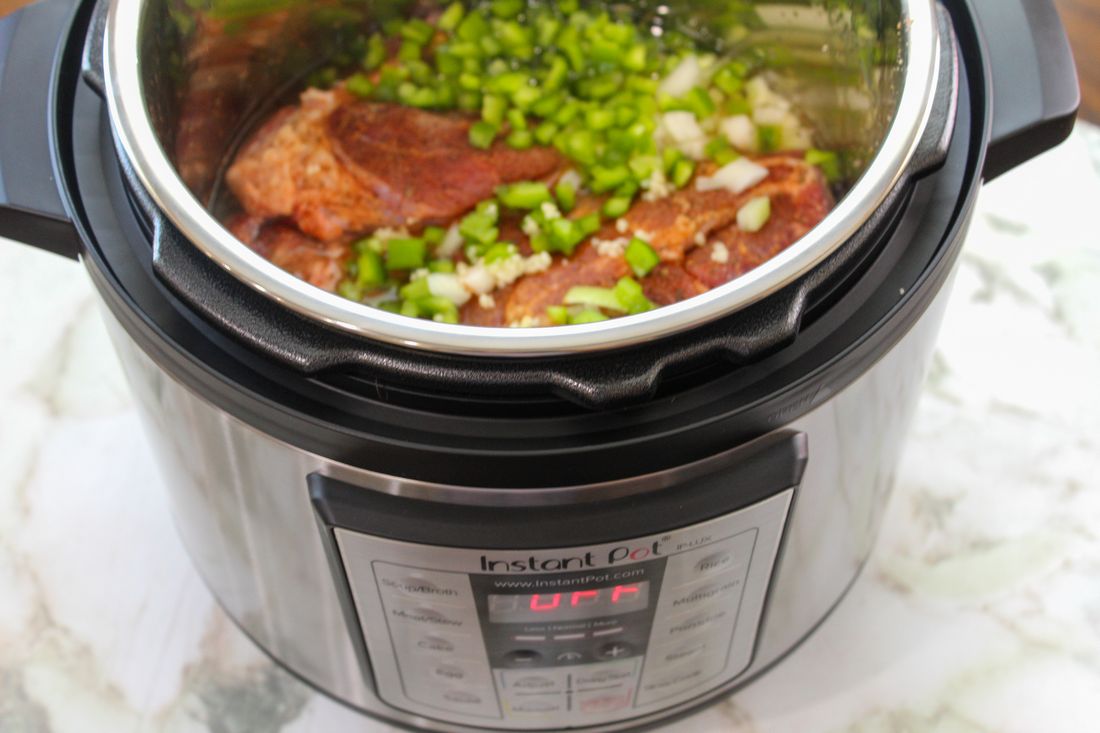 Nevertheless, we added a little over 2 cups of Apple Juice instead of water to the pulled pork so it could have a sweet taste.
We love the way the Instant Pot Apple Pulled Pork Sandwiches turned out and can't wait to cook many more recipes in our new Instant Pot.
We paired our pulled pork sandwiches with Zapps Pickle Chips and some sliced pickles. You could serve the sandwiches with potato salad, coleslaw, french fries, or chips.
These pulled pork sandwiches are perfect to serve a crowd for lunch, dinner, or at a backyard summer picnic.
Also, make sure to drain the pulled pork if needed.  If you're looking for an instant pot check out this 8 quart LuX 80  like we have.
Also check out my other Instant Pot Recipes:
Instant Pot Beef Barbacoa Tacos  
Instant Pot Red Beans and Rice 
Instant Pot Teriyaki Pork Recipe 
Pin Me: