These Berry Cream Cheese Cookie Cups are delicious mini sugar cookie cups filled with creamy cream cheese frosting and topped with fresh blueberries and raspberries.
The cookie cups make the perfect quick and easy dessert to add to your holiday menu.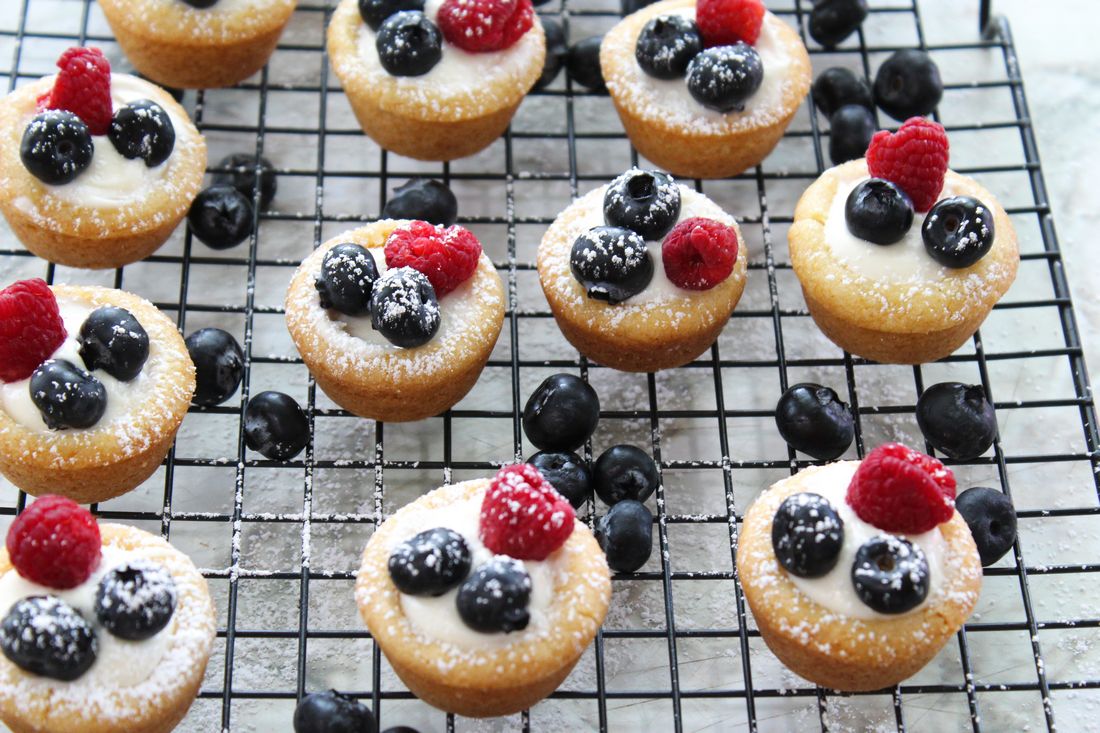 Red, White, and Blue treats are usually the center of attention for Fourth of July entertaining.
And these cookie cups will undoubtedly get everyone's attention while sitting on your holiday dessert table.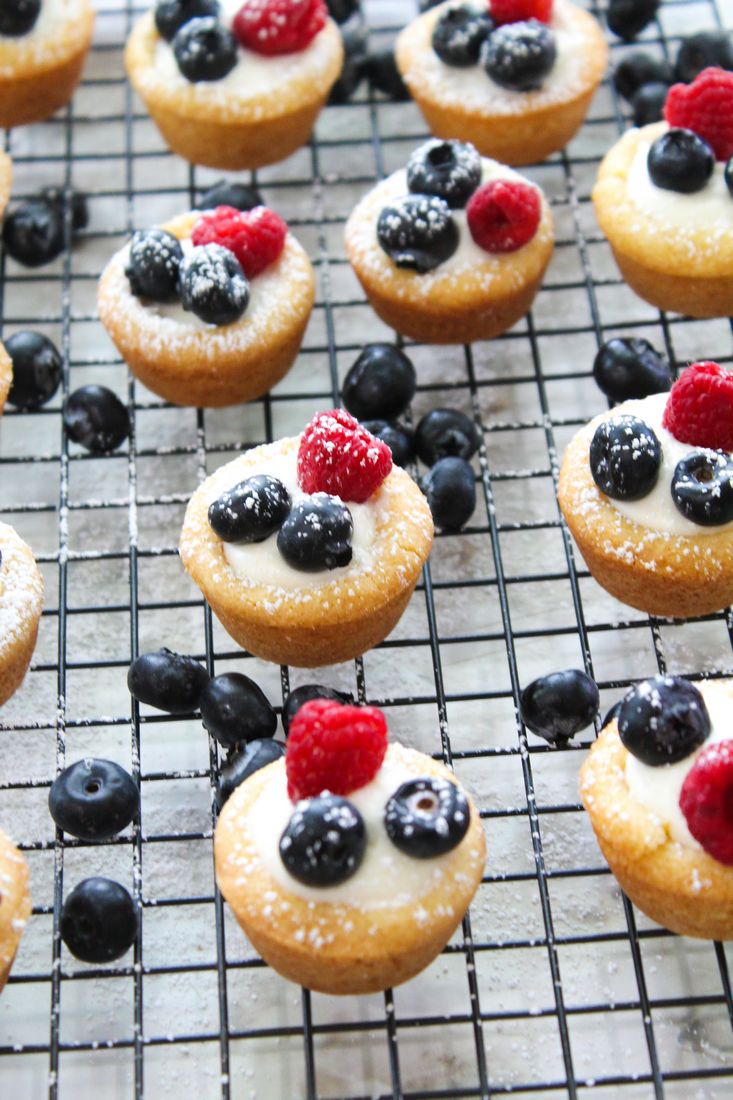 Fourth Of July this year my family will be attending a party where everyone brings a treat to place on the dessert table, and guest walks around selecting the desserts they want to eat.
That's the reason I decided to make these Berry Cream Cheese Cookie Cups that taste amazing, and the bright colors from the berries will capture people's attention.
I think these cookie cups won't last long on the dessert table.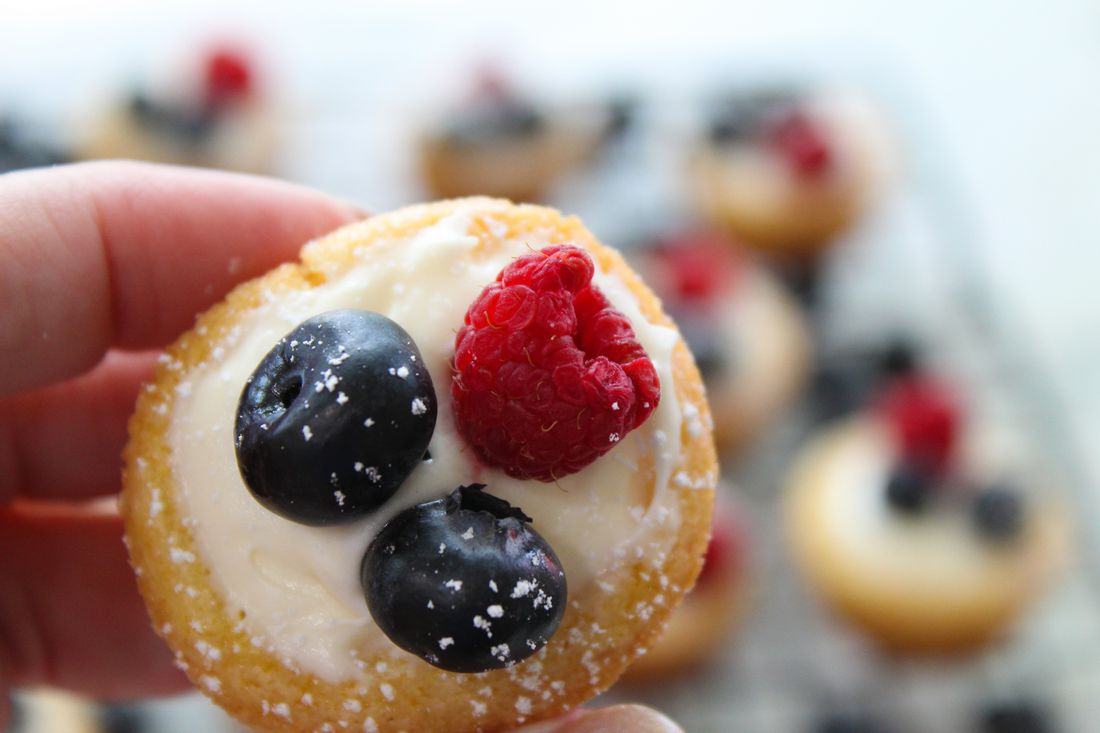 The cookie treats can be made the night before and stored in the refrigerator until needed.
Often I make them the night before with the help of my little boy. I bake the sugar cookie cups from a pre-packaged mix and, my son fills each cookie cup with the cream cheese frosting and puts the berries on top.
You could always make a homemade sugar cookie mix for this recipe if you wanted.
Storing the Berry Cream Cheese Cookie Cups
Storing the cookie cups in the fridge in an airtight container will help them stay fresh longer.
My husband came up with the idea to use a deviled egg container to store our Berry Cream Cheese Cookie Cups.
The egg container helps the treats stay fresh and prevent them from sliding around in transport.
We found our deviled egg container with a lid at the Dollar General Store during the Christmas holidays.
I actually found an egg tray similar online at Amazon for you.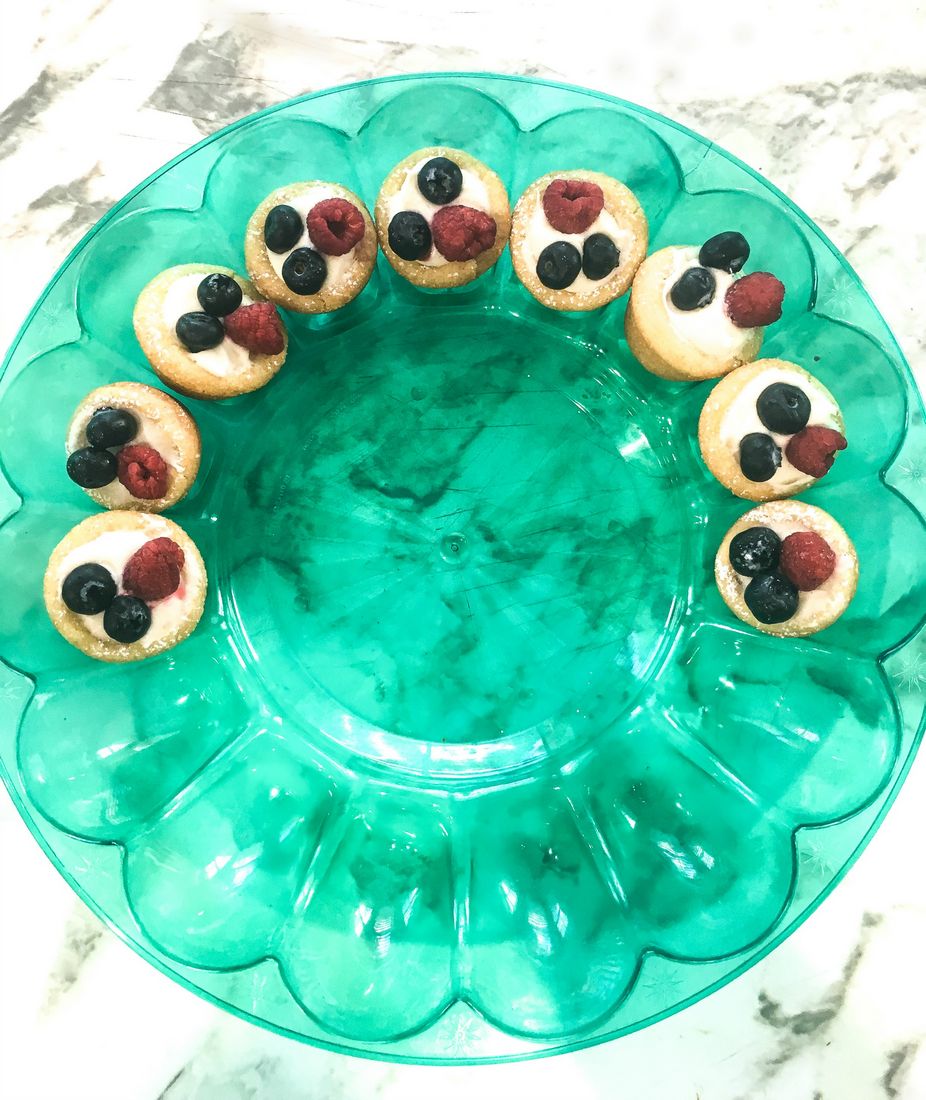 If you notice in the photo above the majority of the cookie cups are missing, that's because they taste delicious and I couldn't stop eating them.
I hope you are able to make these cup cookies for your family and friends for Memorial Day or Fourth Of July or anytime you have the time!
Additionally, you could also try these Raspberry Hazelnut Cookie Cups with hazelnut spread or Nutella and check out my entire list of desserts  so you can find your favorite.
Do you have a favorite cookie recipe?
PIN ME: