These Raspberry Hazelnut Cookie Cups are an easy and delicious 5 ingredient treat that's perfect for those that crave chocolate and looking for an excellent snack.
The hazelnut used in the cookie cups packed with fiber and protein helps you stay feeling full until your next meal.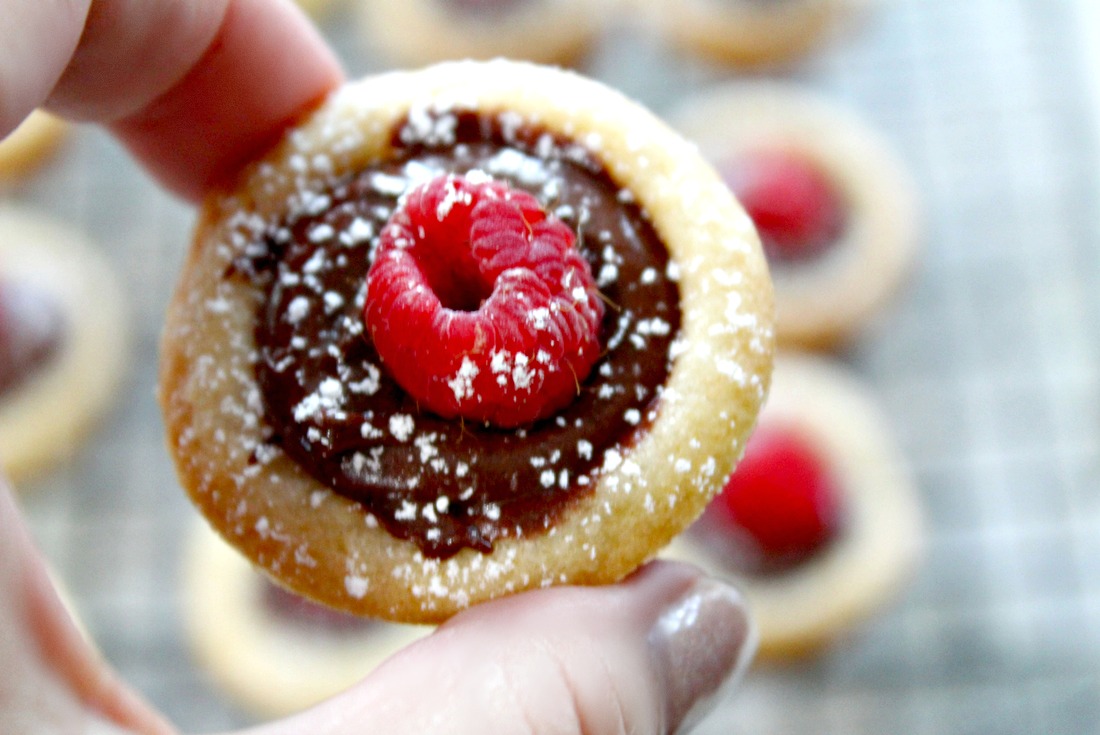 I tried Once Again Hazelnut Spread  "Amore," I knew that it would be the perfect ingredient to use in a fun dessert.
The hazelnut spread tastes creamy and is perfect for the chocoholic like me. As I was staring at the jar I got that AHA moment! Why not make cookie cups?
Frantically I looked through my fridge and pantry for additional ingredients, after a few minutes I found a few simple ingredients and a pack of sugar cookie mix that just needed an egg and some butter.
The sugar cookies cups took precisely 9 minutes to bake and 2 minutes to spoon the creamy organic hazelnut spread into each cookie cup and seconds to add the raspberry on top, then voila an incredible and impressive looking dessert was created!
These Raspberry Hazelnut Cookie Cups are not only impressive looking and tasting, but the company that makes the hazelnut spread is pretty remarkable too.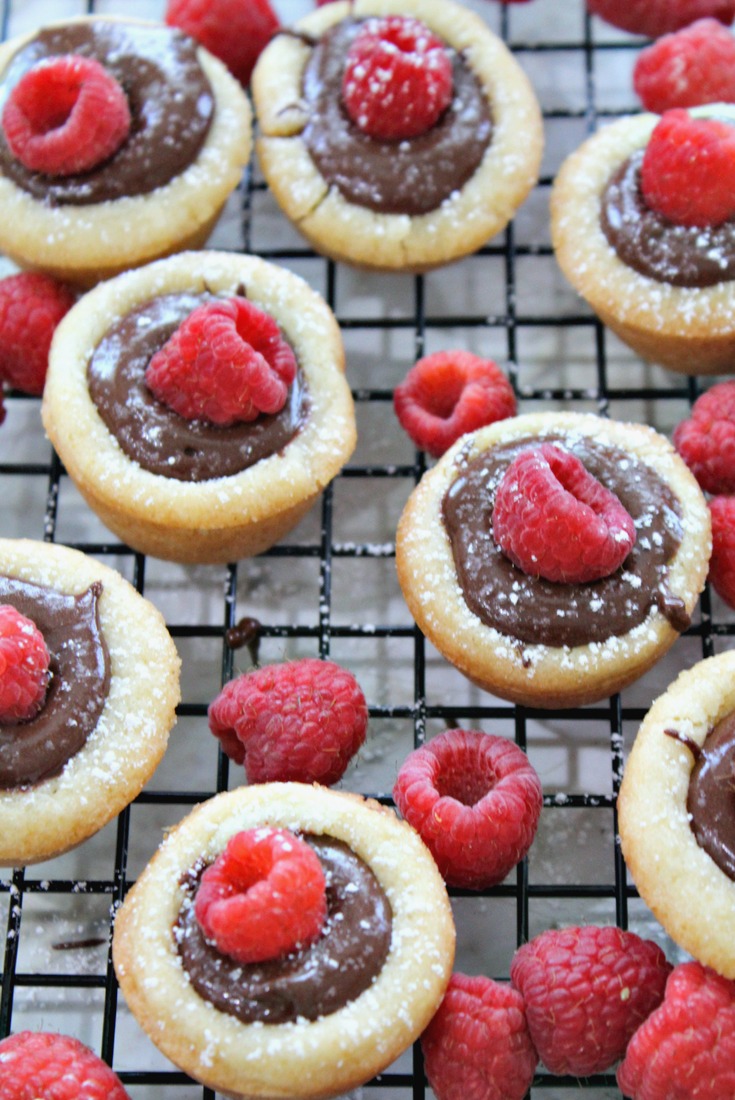 Once Again Nut Butter is an employee-owned business located in upstate New York that has been manufacturing nut butter, seed butter, and honey since 1976.
My son loved learning that the company's logo is a raccoon and named Rocky. Myself I thought it was cool it was named after the famous Beatles song Rocky Raccoon, and inspired by baby raccoons found on factory grounds.
My family was also impressed to learn that the nut and seed butter are all vegan, gluten-free certified, non-GMO verified, certified organic, and kosher.
And, the nut butter is made without any artificial flavors, colors, or hydrogenated oils. Isn't that impressive?
It makes me feel good knowing that the nut butter that my family has fallen in love with is healthy for them.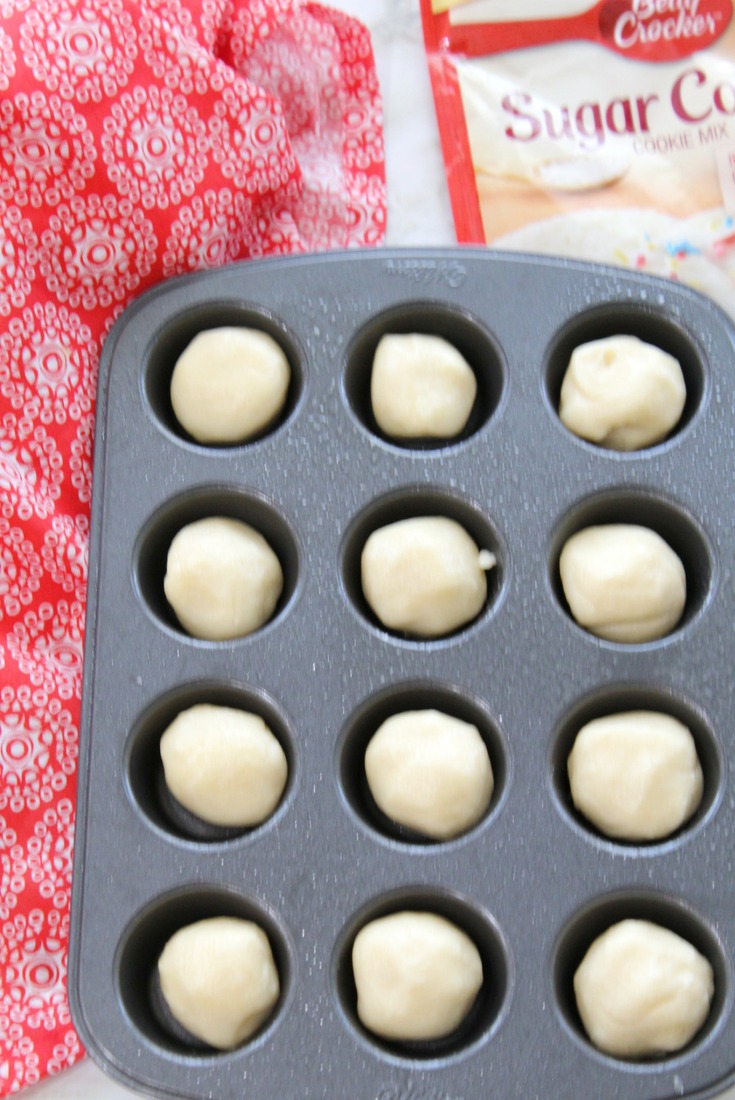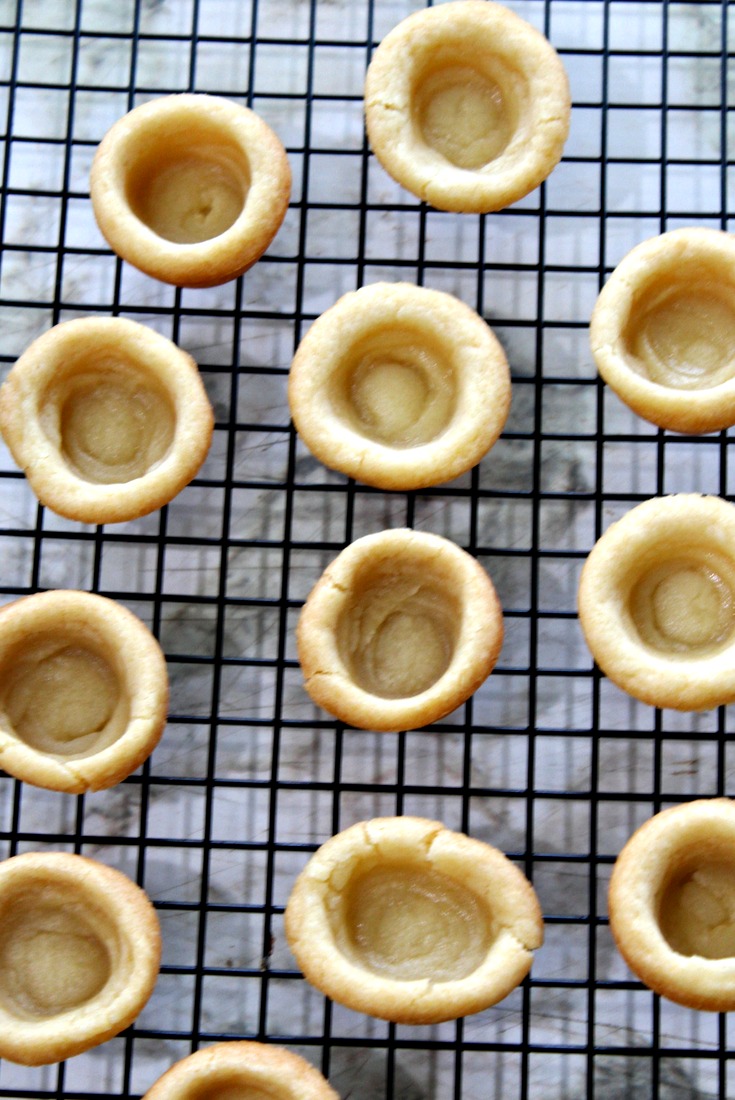 If you would like to try my Raspberry Hazelnut Cookie Cups or any recipe using Once Again Hazelnut Spread Amoree with Cocoa & Milk , you can find the Hazelnut Spread at stores nationwide or in your area with the store locator here.
The Once Again Nut Butter Amoré Hazelnut Spread is perfect for after school snacks to party planning and a 12 oz jar typically retails for $9.95.