This Cream Cheese Shrimp Dip is a quick and easy appetizer that's perfect for serving at any party. The shrimp dip is best served cold with chips or crackers!
Cream Cheese Shrimp Dip recipe was one of my Maw-Maw's favorite dip recipes to make for family gatherings!
It was the perfect dip to get the family to gather around the chip bowl to talk about their busy lives.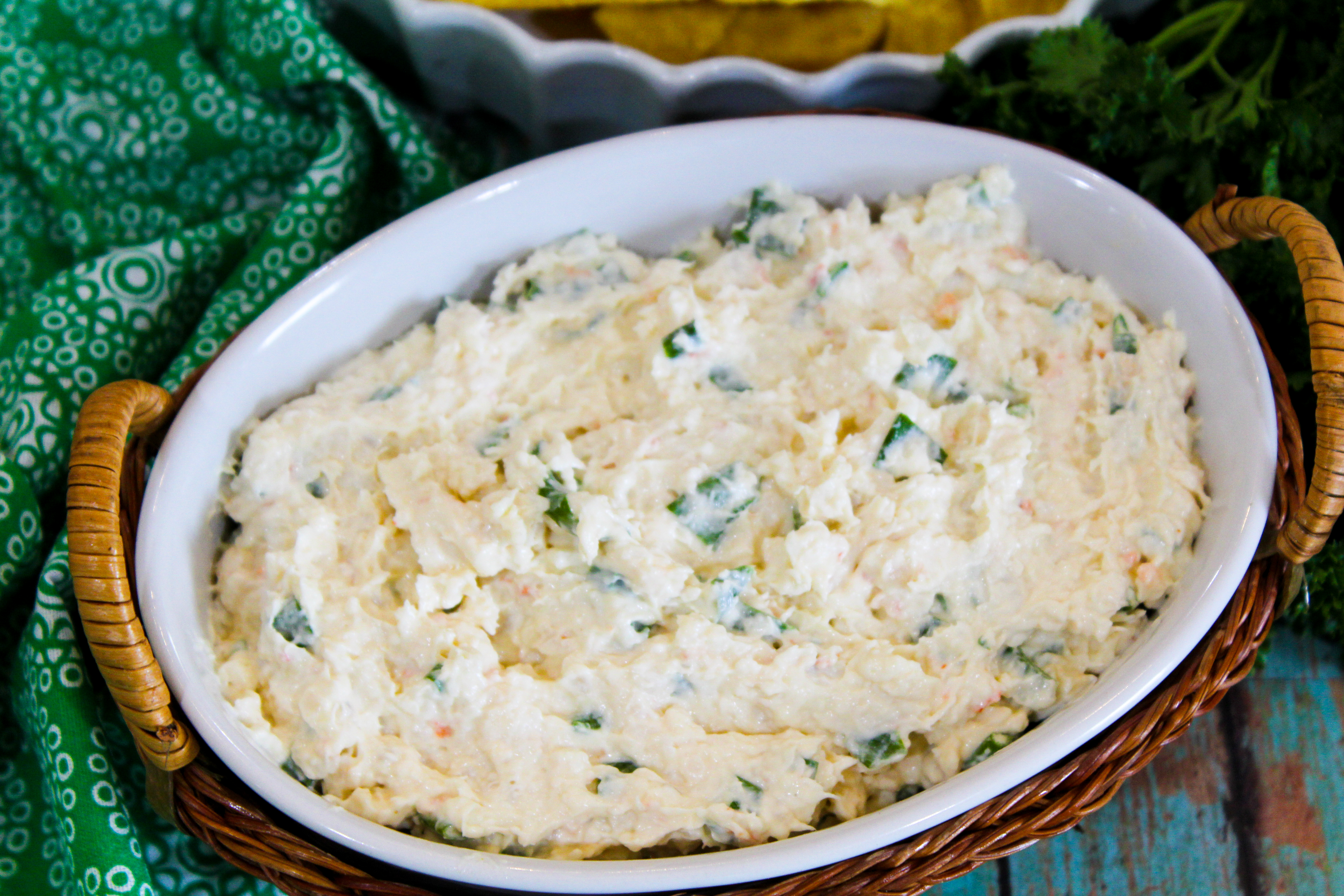 My grandmother had a unique way of getting our family to slow down and enjoy each other's company.
She loved showing her love for those that she cared about through her delicious cooking.
She would often cook large meals that included gumbo, pasta dishes, potato salad, desserts, and numerous seafood recipes.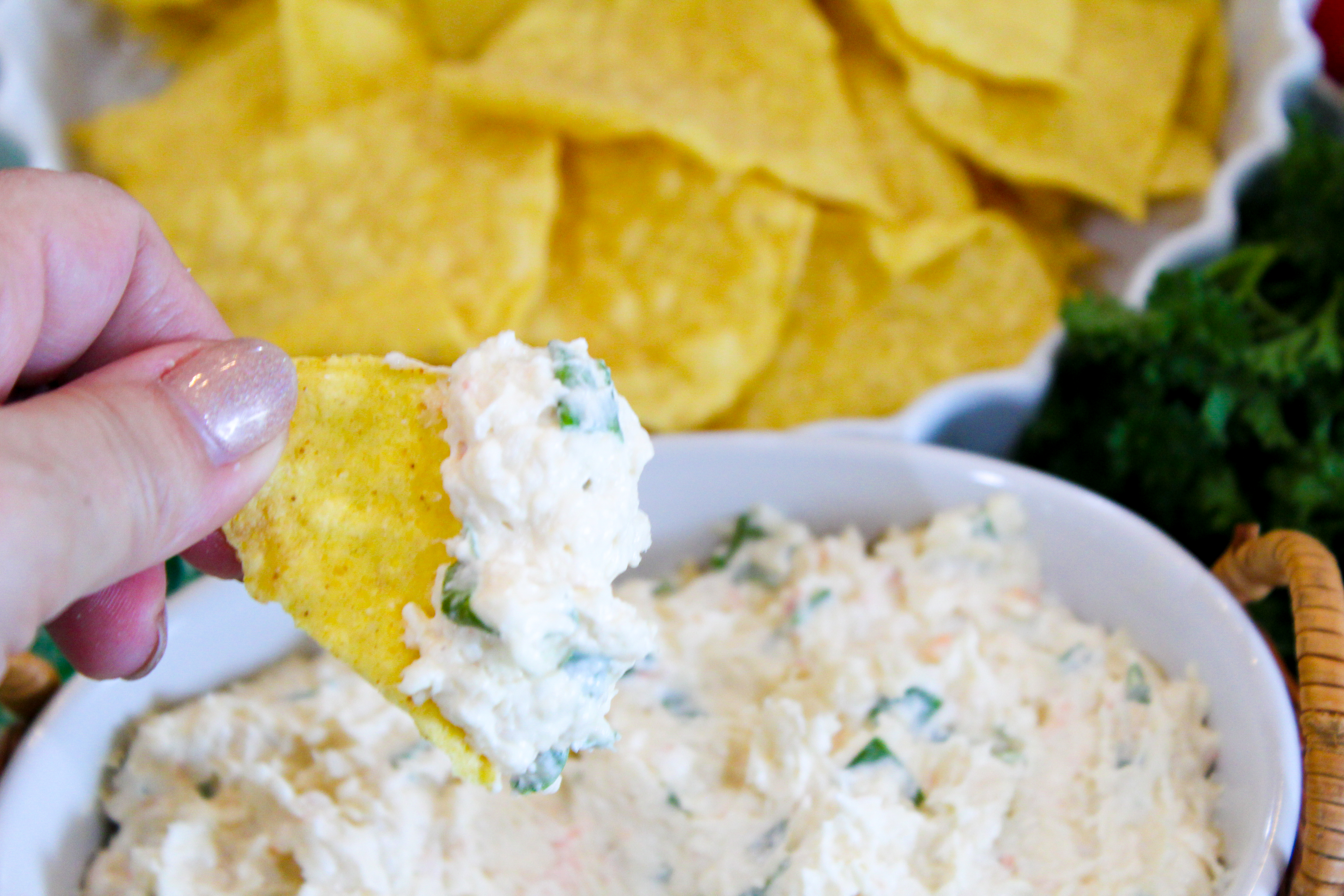 Often the seafood my grandmother used in her recipes were caught fresh from the bayou in Louisiana where my family lived and the veggies she grew in her garden.
My grandmother's Cream Cheese Shrimp Dip seemed extra yummy knowing that she made it with the fresh shrimp caught from our very own backyard.
Her shrimp dip always felt to be the highlight of every family gathering.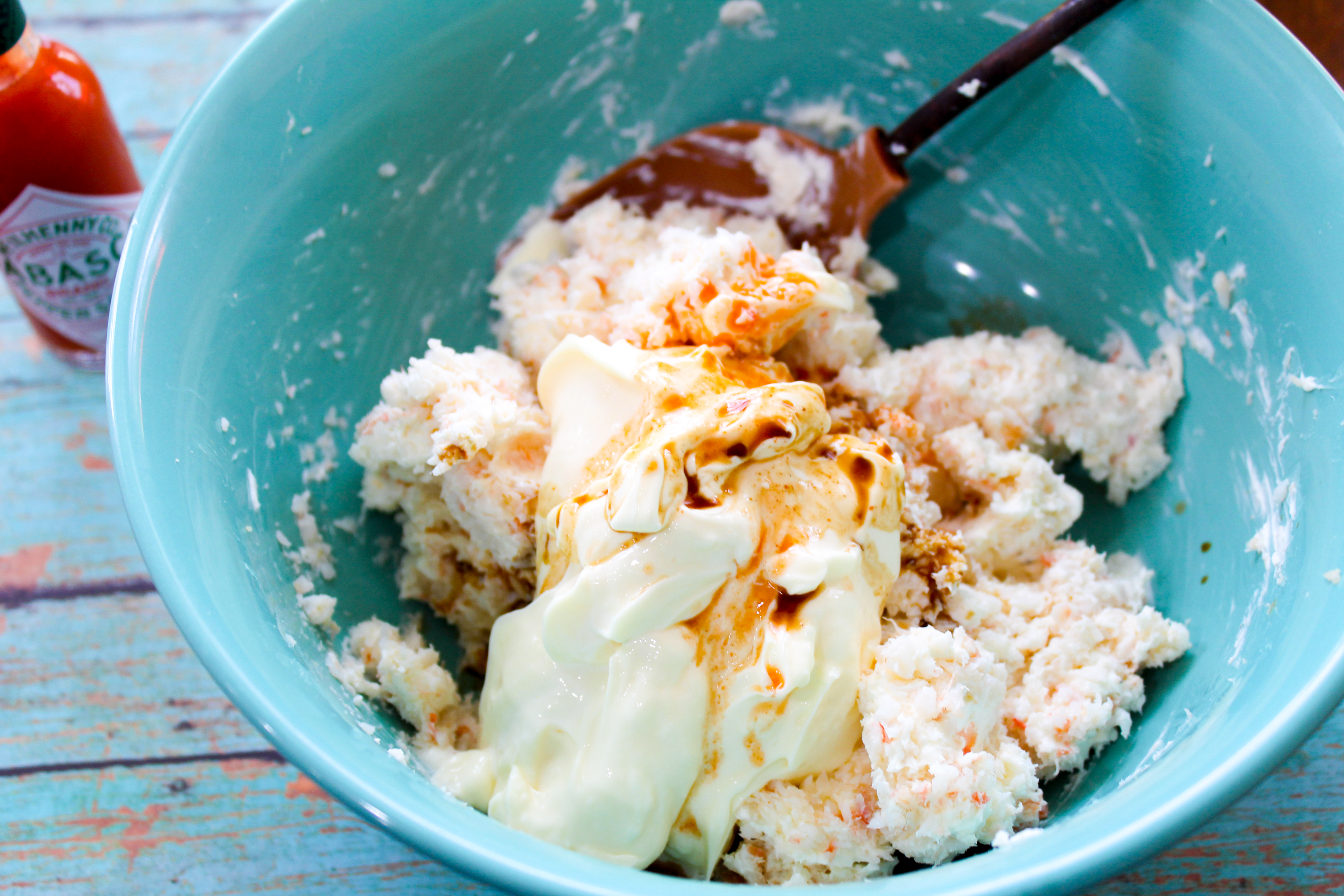 Cold Cream Cheese Shrimp Dip
Maw-Maw's shrimp dip was kept in the refrigerator chilling until everyone was ready to gorge on her food.
Sadly my grandmother passed away before she gave me a copy of her recipe.
Lucky for my friends and family I was able to recall the majority of the ingredients she used to make her shrimp appetizer.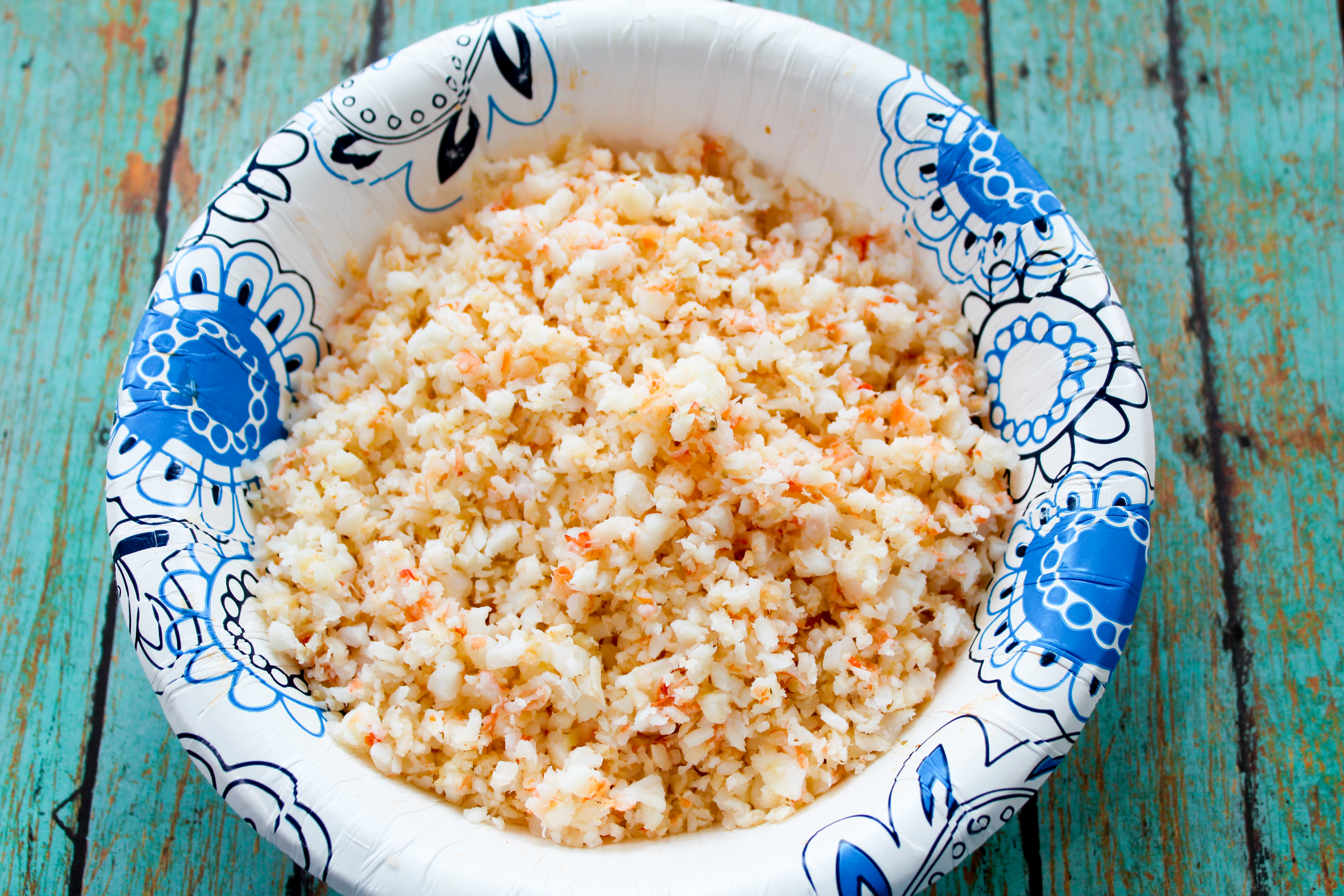 Except I use boiled shrimp my husband cooks or we purchase it already boiled and seasoned from a local seafood market.
Also, a few added splashes of Tabasco original red sauce gives my shrimp dip a little spice to liven up the taste buds.
Furthermore, it means a great deal to me that I can keep my grandmother's memory alive.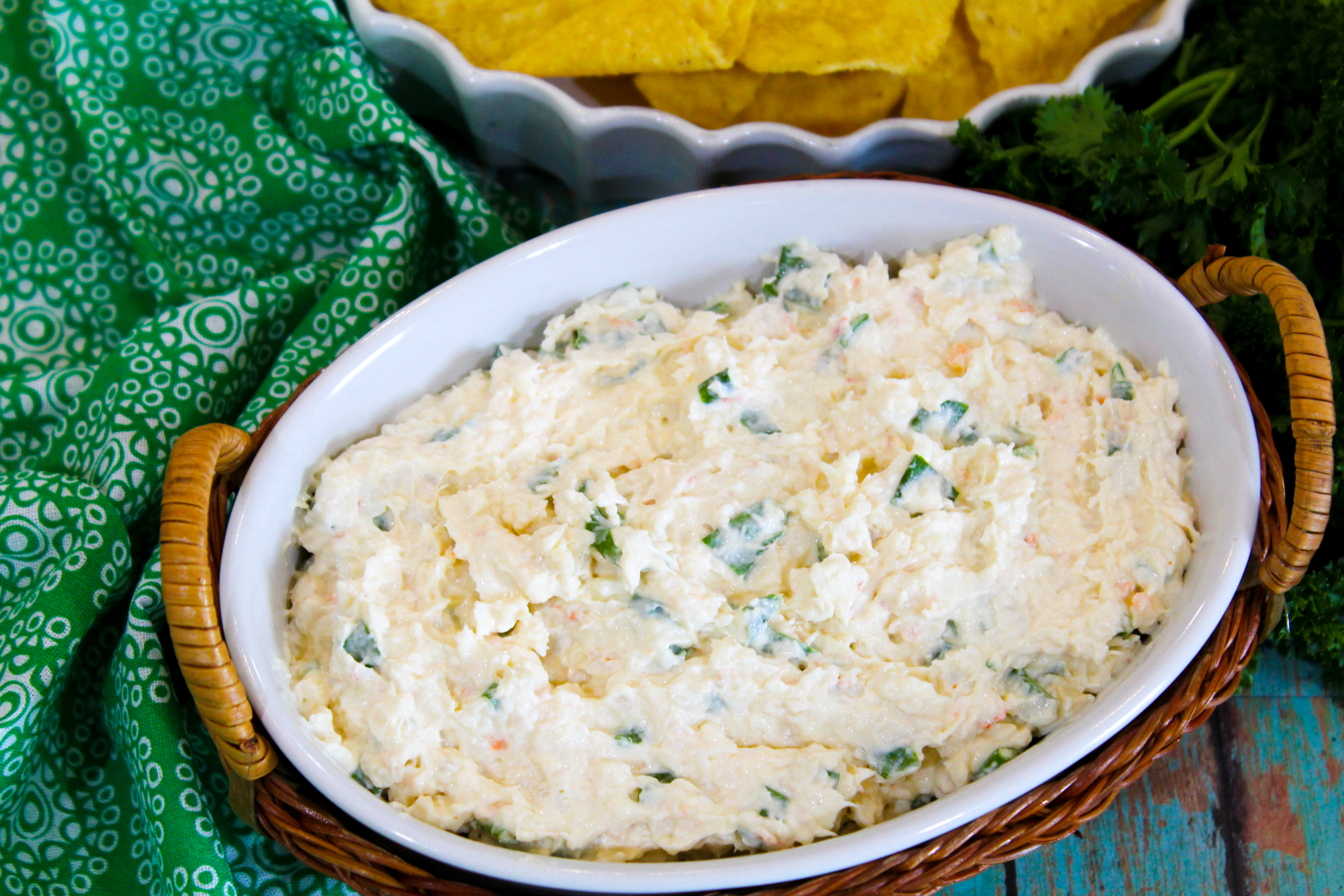 Additionally, that's why I try passing down some of her favorite recipes. And her cold dip to the younger generation in our family.
If you love shrimp, I think you'll like this easy and delicious low carb gluten-free recipe.
This Philadelphia cream cheese shrimp dip makes the perfect appetizer to enjoy at any gathering especially during the holidays!
 Have you ever made a Shrimp Dip? Do you have a favorite shrimp recipe?
More Appetizers You May like
Note – This shrimp dip recipe is one of our MOST popular recipes. I would suggest doubling the recipe, if you're making it for a party. It goes quick!!
Pin Shrimp Dip