This Crawfish Stuffed Zucchini recipe is easy to make and has lots of bold flavors. Perfect served as an appetizer or as a meal.
The Crawfish Stuffed Zucchini recipe is a family favorite; it has been handed down through generations.
When my family has leftover crawfish from one of our Cajun-style Crawfish boils we peel the tails and store them in the freezer.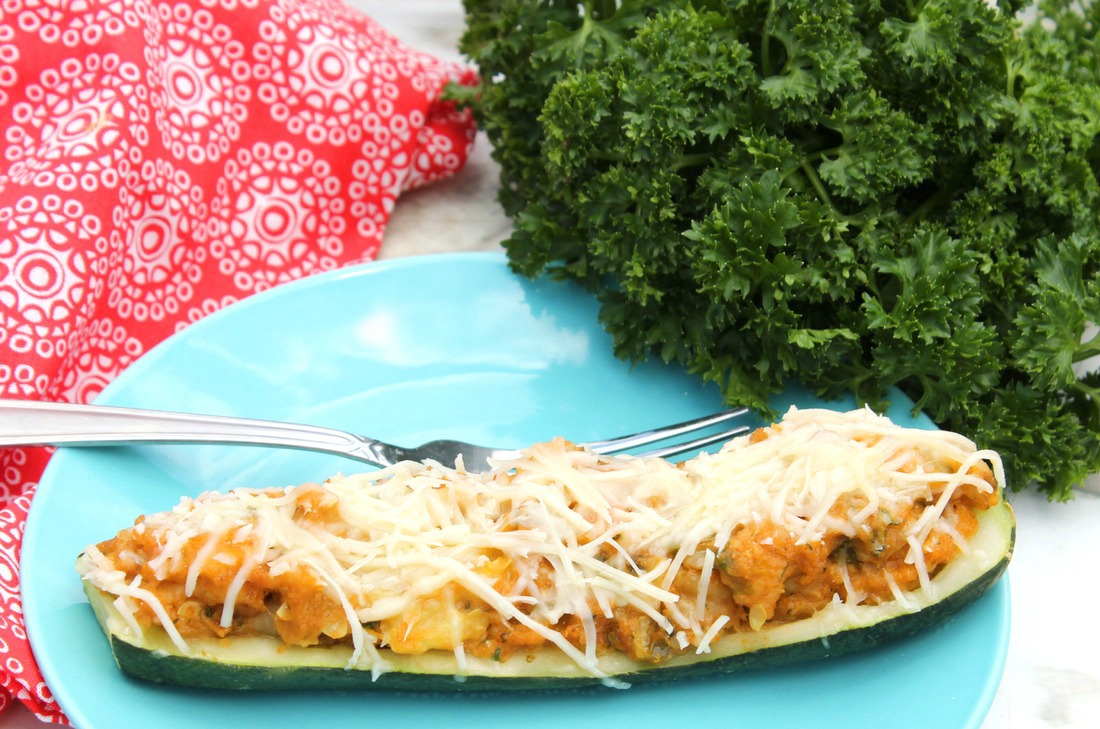 If your family enjoys eating crawfish but not fans of zucchini this, Crawfish Stuffed Zucchini recipe is a great way to convert them!
Zucchini isn't my favorite vegetable unless it's filled with delicious mouth watering crawfish and topped with cheese.
The bold and spicy flavors of the crawfish and all the ooey gooey cheese make me forget I'm eating something that is good for me.
The zucchini comes out so tender that it melts in your mouth.
When I use zucchini in my recipes it's a great way for me to get rid of this summer squash that grows in abundance in my backyard during the hot summer months.
Have you ever grown zucchini?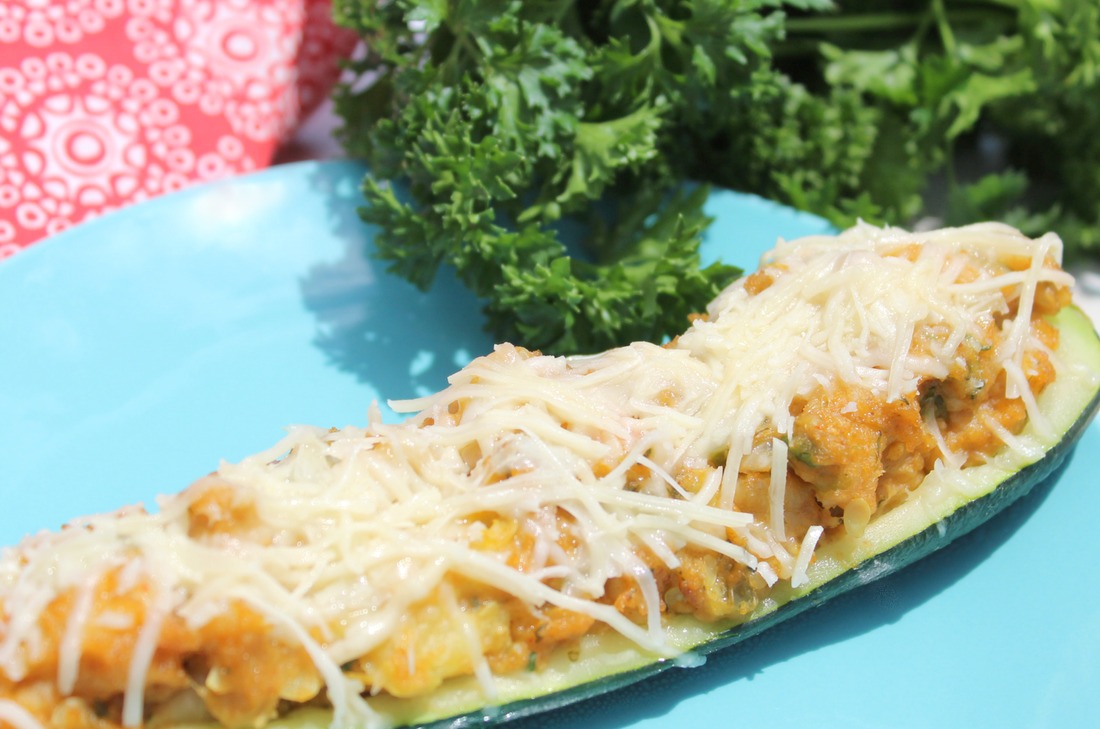 My little boy enjoys helping me pick the zucchini from our garden and helps me prepare it for our recipe.
It surprises me that my son eats the Crawfish Stuffed Zucchini for dinner because he always complains that zucchini is gross.
Even though everytime I cook the stuffed zucchini with crawfish my son eats several pieces maybe it's because the zucchini is hidden under loads of shellfish and melted cheese.
Who can resist piles of gooey melted cheese and bold, flavorful crawdads? I know my family can devour this recipe up!
If you're feeling adventurous, you should try this fabulous recipe! And you can try my other seafood recipes.
Do you have favorite recipe using zucchini?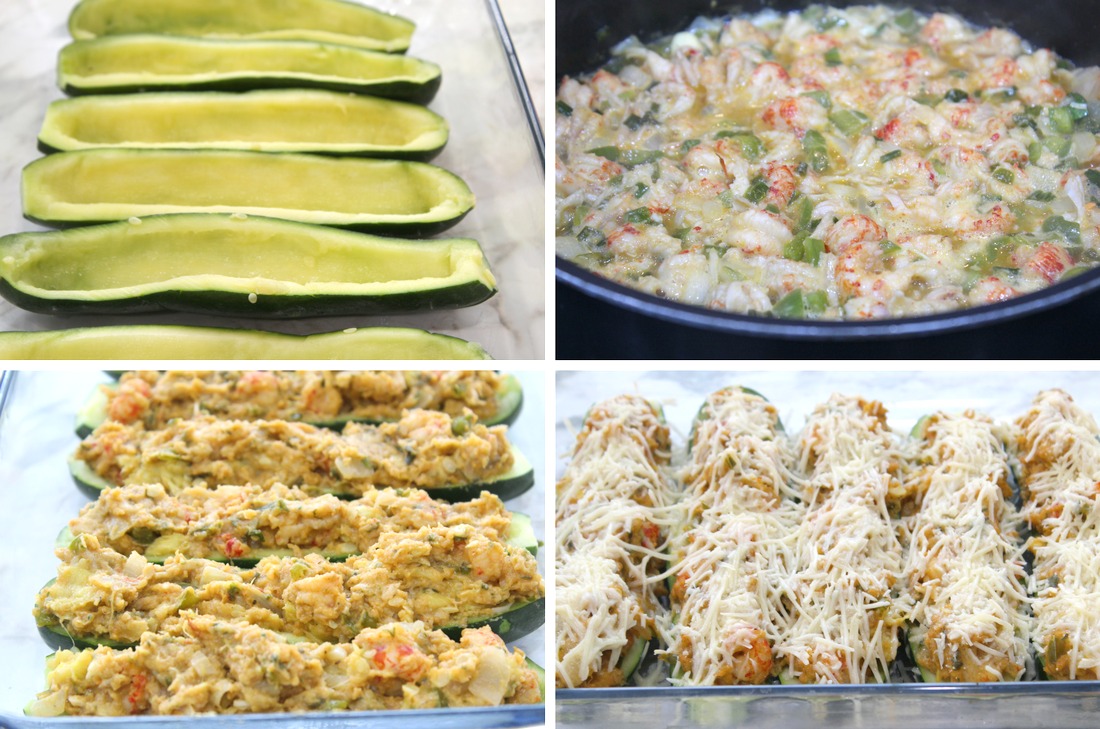 Print
Crawfish Stuffed Zucchini
---
Scale
Ingredients
1 tablespoon

butter

1/2 cup

chopped green onion

1/2 cup

diced bell pepper

1/2 cup

diced onion

1 tablespoon

diced garlic

1

pound crawfish tails

1 tablespoon

flour

1/4

water or juice from crawfish

4

–

5

tablespoons of Italian bread crumbs

1 cup

or more grated mozzarella cheese

3

medium zucchin
---
Instructions
Preheat oven to 400 degrees.
Boil zucchini until fork tender. Then cut in half lengthwise. Remove pulp and mash using a potato masher. Set aside.
Saute veggies in butter. Add crawfish, water or crawfish juice, and flour.
Add seasoning of your choice if you're using store bought bag crawfish tails.
Cook crawfish about 8-10 minutes, stirring occasionally.
Add breadcrumbs and mashed zucchini pulp. Thoroughly mixed together the crawfish mixture. 
Stuff the 6 zucchini halves then sprinkle on the cheese.
Bake for 18 minutes at 400 degrees. Serves 4. Enjoy! 
Notes
If you're using crawfish tails from your crawfish boil the recipe will probably not need added seasoning.
If using bagged crawfish tails from the store you'll probably need to use seasoning. 
PIN ME: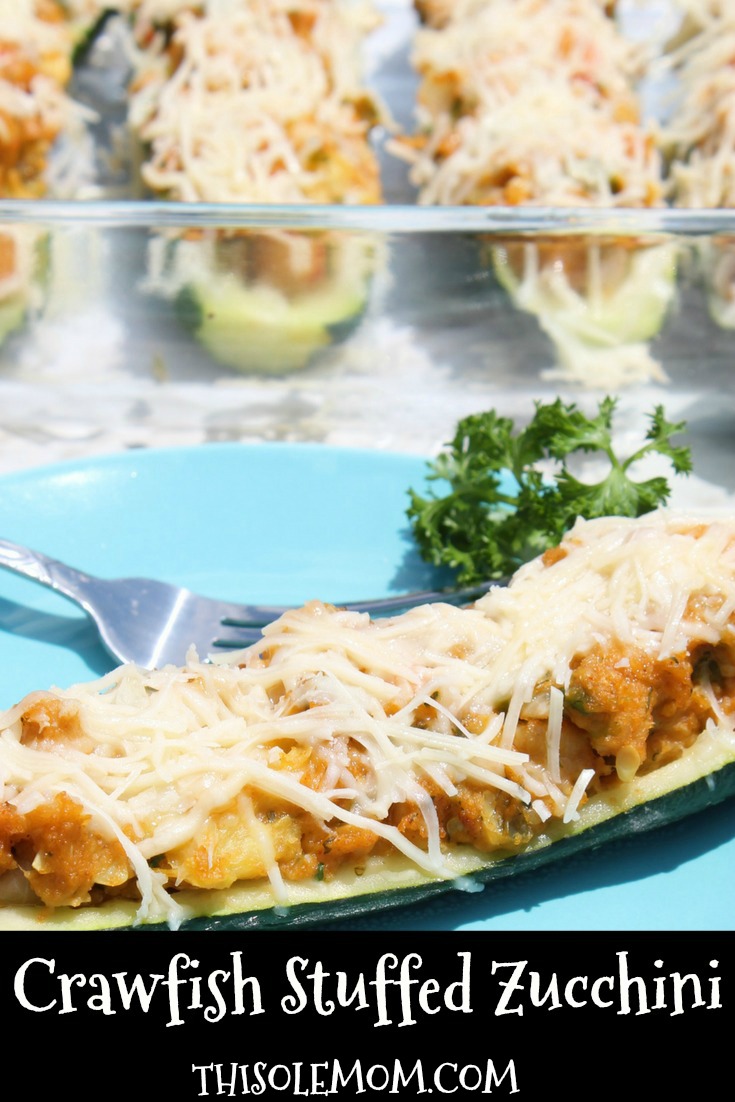 Do you have a favorite crawfish or zucchini recipe?