This Cajun Shrimp Pizza post is sponsored by Weight Watchers International, Inc. as part of an Influencer Activation for Influence Central and all opinions expressed in my post are my own.
I'm super excited to share my new original Cajun Shrimp Pizza recipe that only has 3 Weight Watchers® points for each individual pizza!
These little pizzas are made using Oroweat Sandwich Thin rolls and are packed with bold flavors.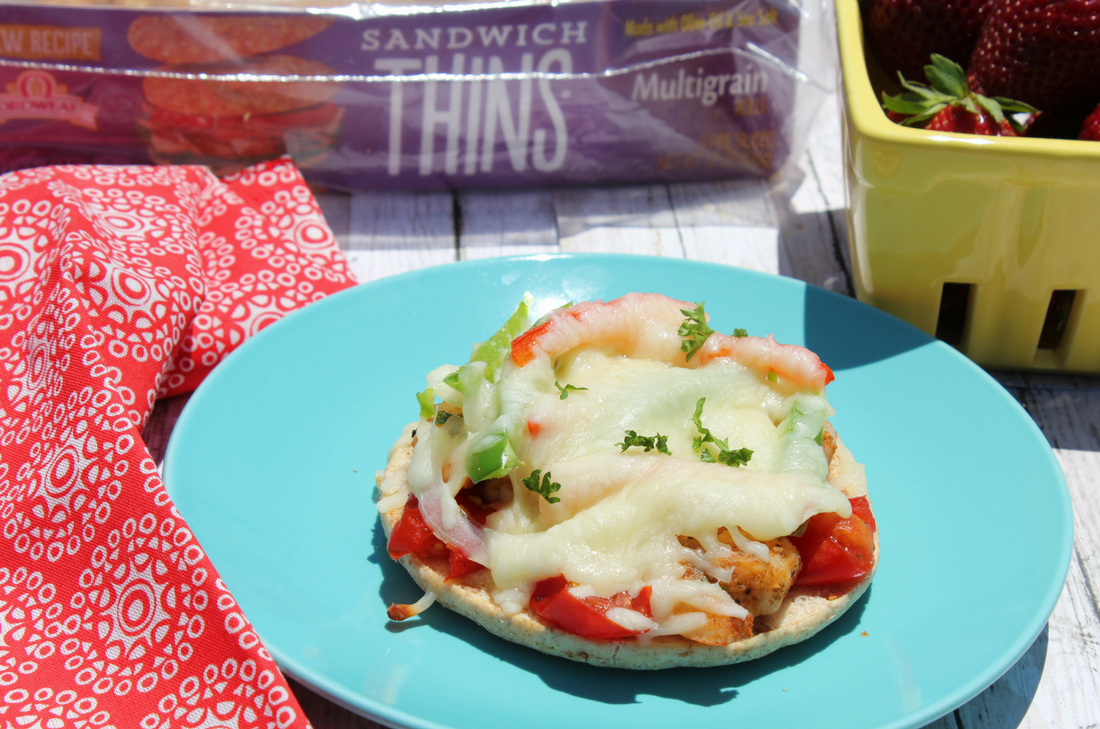 As a busy mom I often find myself grabbing the wrong foods, that's one of the reasons I love Weight Watchers Freestyle program with zero points.
Weight Watchers makes it easier for me to eat healthier even with my busy lifestyle. I also don't have to give up my favorite seafood (shrimp) which is zero points on the Weight Watchers Freestyle program.
And adding fruits and veggies to my diet which are also zero points, keep me full and provides the nutrients I need to keep up with my little boy.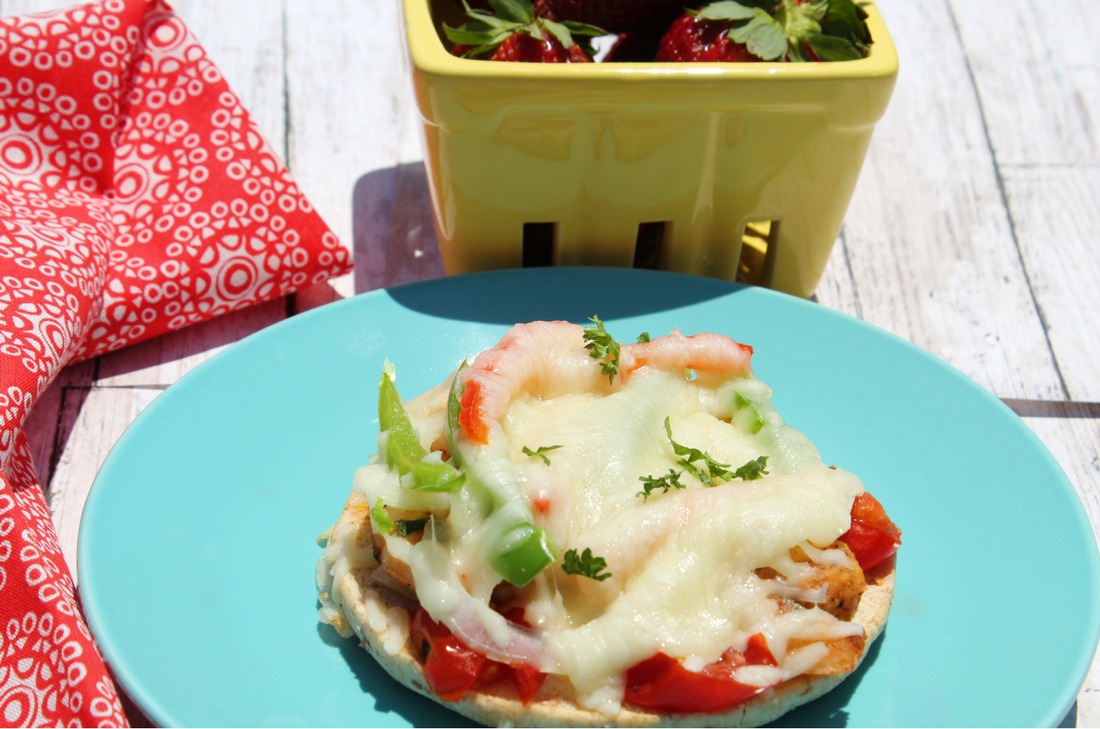 When I can fit a girls day into my busy schedule, I love to serve my Cajun Shrimp Pizza topped with veggies for lunch.
These individual pizzas are simple to make and goes perfectly with a side of fresh fruit or with any of the foods on the Weight Watchers Freestyle program with zero points.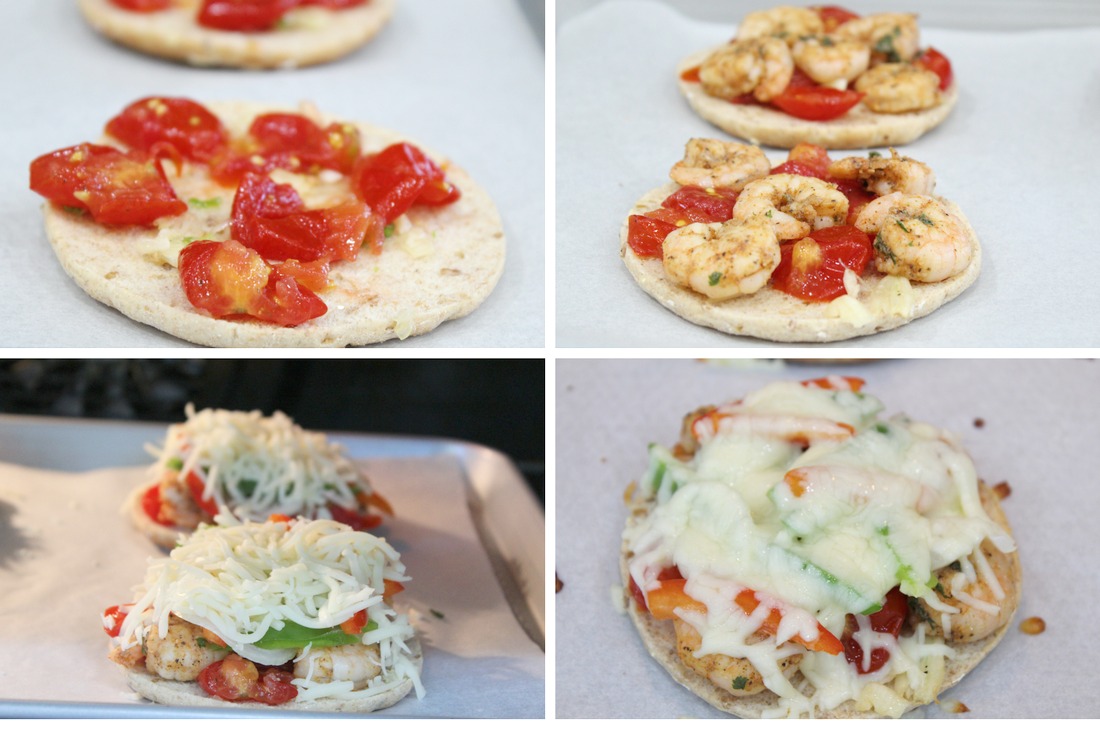 How to Make Cajun Shrimp Pizza
To make the Cajun Shrimp Pizza head over to your local Walmart to buy the following ingredients:  (Keep reading for the full recipe below.)
Oroweat Sandwich Thins rolls any variety you like Whole Wheat, Honey Wheat, Flax & Fiber , or Multigrain which I used. All 3 points per roll! Isn't that awesome?
Fat Free Mozzarella Cheese  1/3 cup for each individual pizza comes out to 1 point … woohoo!
24 medium size shrimp – ( peeled & deveined)  fresh or frozen but thawed … drum roll please ZERO points!!
Garlic Clove – zero points
Yellow Onion – zero points
Green and Red Bell Pepper – zero points
Curly Parsley – zero points
10 -12 Cherry Tomatoes – zero points
Cajun Seasoning – zero points
Canola Spray Oil – zero points
Olive Oil 1 teaspoon – per individual pizza = 1 point per pizza.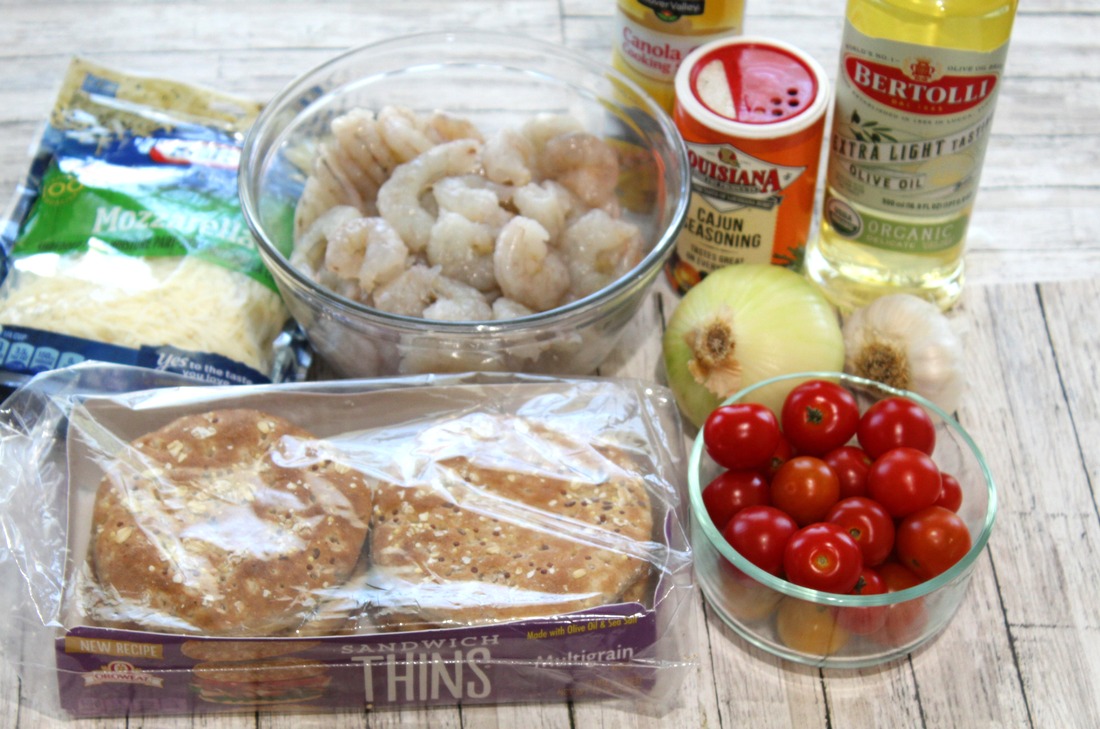 After I eat my Cajun Shrimp Pizza, I like to have dessert. The Weight Watchers Ice Cream Novelties cure my sweet cravings.
My favorite treat so far is the Giant Chocolate Fudge Ice Cream Bars with only 90 calories each and 4 points. I honestly have to hide these fudge bars from myself because they taste so delicious I want more than just one.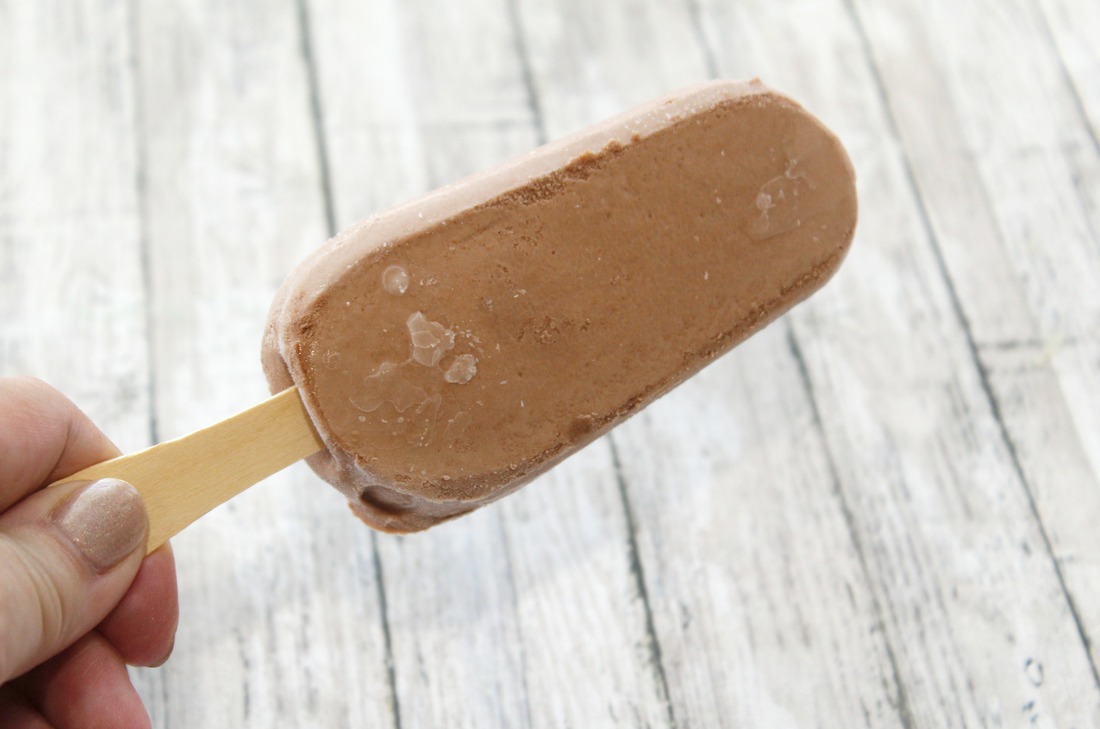 I also, like to make a creamy swiss roll-up for snack using Flatout Light Original Flatbread (2 points) with Laughing Cow creamy swiss (1 point) for a total of 3 points and pop a bag of Jolly Time Healthy pop popcorn (3 points per serving) to take on the go with me.
Just take my bag of popcorn along with me and pack my flatbread creamy swiss roll-up in a plastic container and place in my small cooler.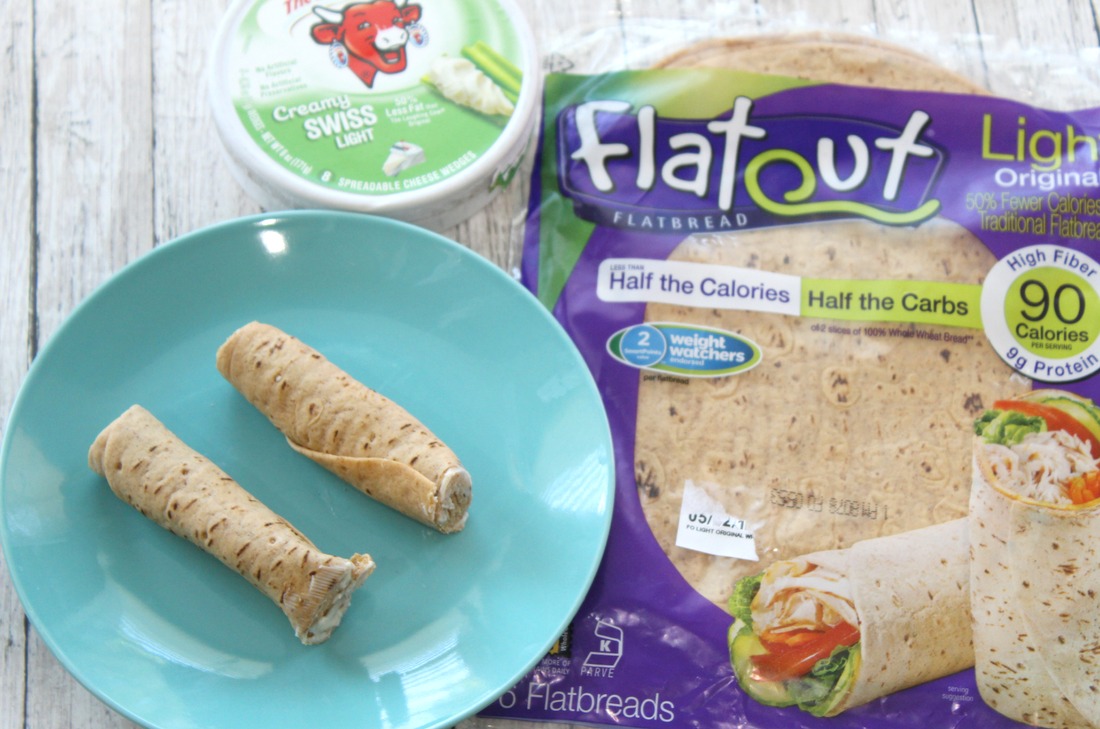 I have so many great options with Weight Watchers Freestyle with zero points to eat better and have a healthier lifestyle, whether I am eating at home or on the go.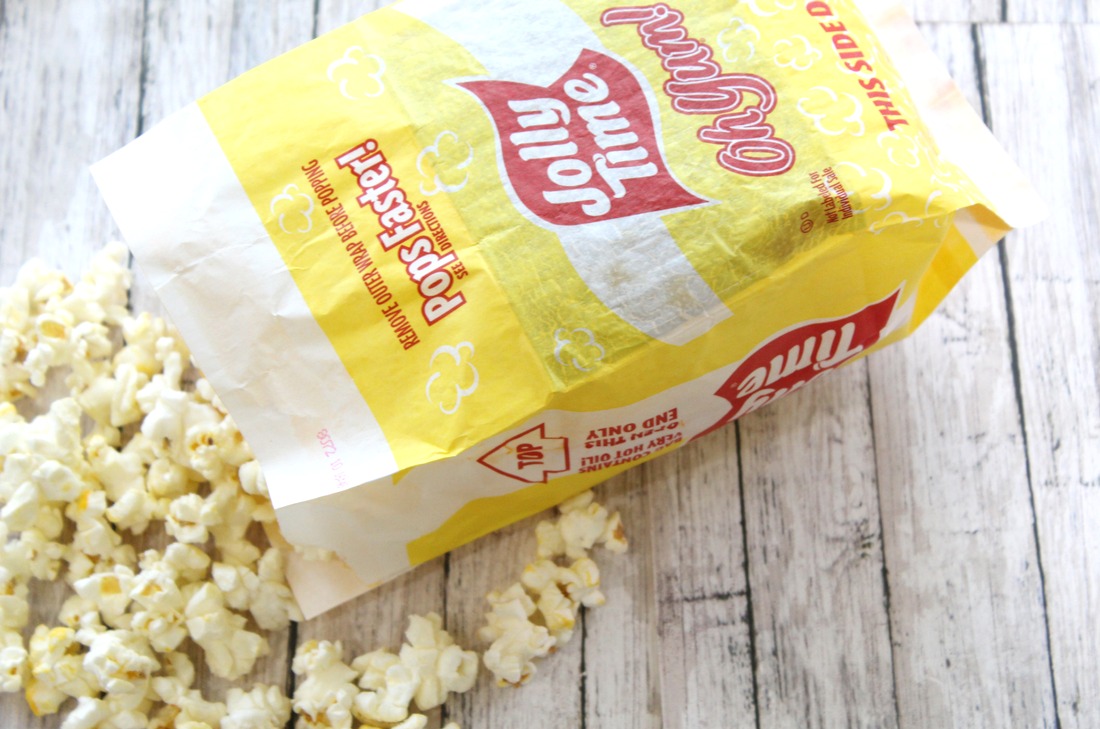 Here's More Information About these Amazing Weight Watchers Endorsed Products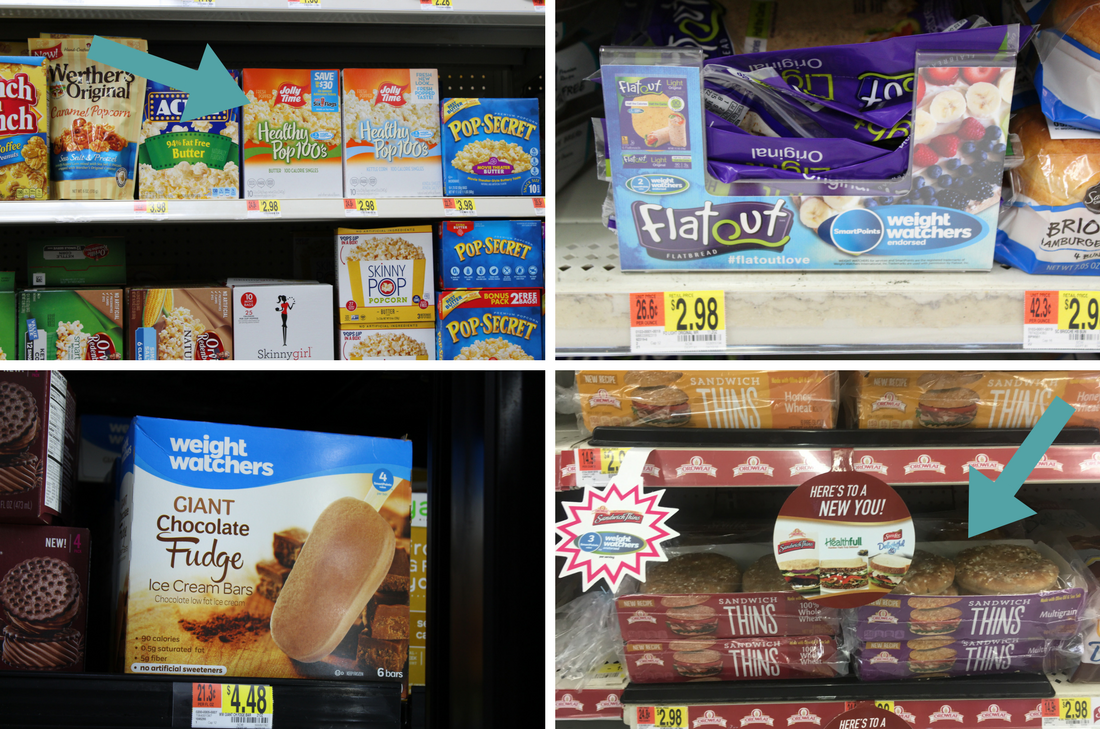 JOLLY TIME Healthy Pop Popcorn – You can find this popcorn in the popcorn aisle. Great for portion control. Only 3 SmartPoints per serving makes this a great snack and perfect to take on the go. Non GMO and gluten free.
Flatout Flatbread -Located in the deli/ bakery section. I found my flatbread by the bread. These flatbreads are high in protein and fiber with 2-4 points per serving. Perfect for breakfast lunch, dinner, or snack.
Weight Watchers Ice Cream Novelties – Located in the freezer section. Individually wrapped and made from low fat-milk. All these tasty treats are under 100 calories and are 2-4 SmartPoints per serving. Perfect for when you're craving something sweet.
Oroweat Sandwich Thins rolls – Great source of fiber with 3 SmartPoints per roll. So many amazing ways to use these sandwich thins. I used these to make my Cajun Shrimp Pizza.
Learn more at Weight Watchers here.
Pin Cajun Shrimp Pizza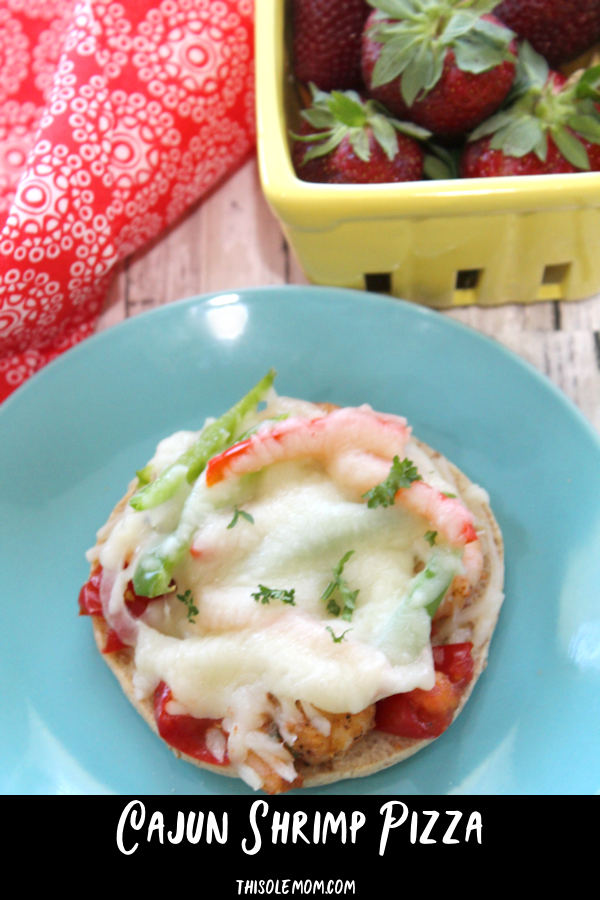 Which Weight Watchers Endorsed Product is your favorite?