This year I decided to grow Jalapeno Peppers which has produced an abundance amount. I 've given plenty of peppers away and I have pickled several jars. My youngest brother when visiting this week mentioned that I should try grilling some of the peppers. I have eaten grill peppers but, never cooked them myself. The grilled peppers I recall eating were made with chicken. I decided to stuff the inside of my peppers with sausage and two different types of cheese and wrap them with Hormel Black Label Bacon. These Grilled Bacon-Wrapped Jalapeno Peppers with Sausage and Cream Cheese will sure to please any palate.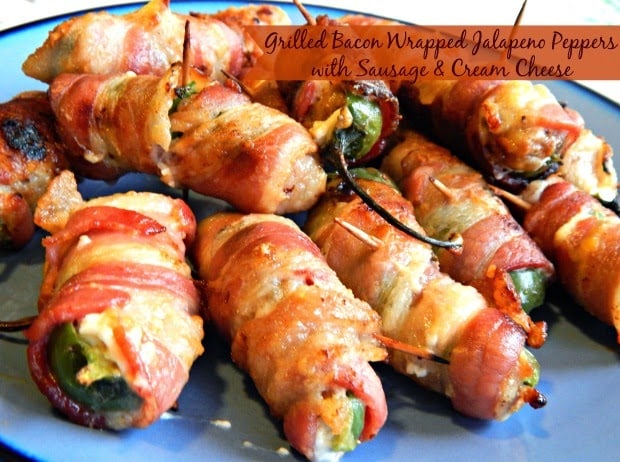 Shopping List: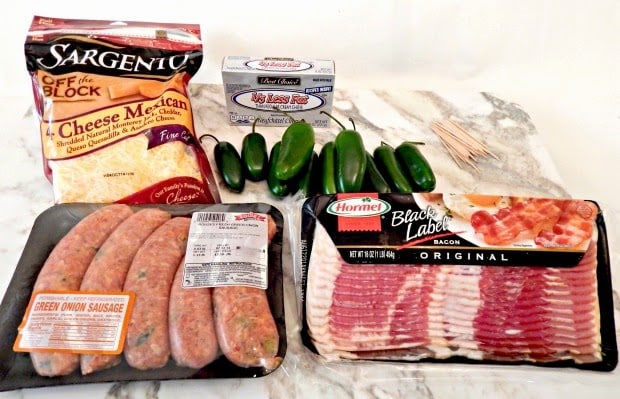 1- lb. package + 5 slices Hormel Black Label Bacon
(one package =15 bacon slices )
1-1b. Green Onion Sausage or your favorite
10 Jalapeno Peppers
6oz. Cream Cheese
1 cup Sargento Cheese
20 tooth picks
Instructions:
Slice the Jalapeno Peppers down the center with a knife. I suggest wearing gloves .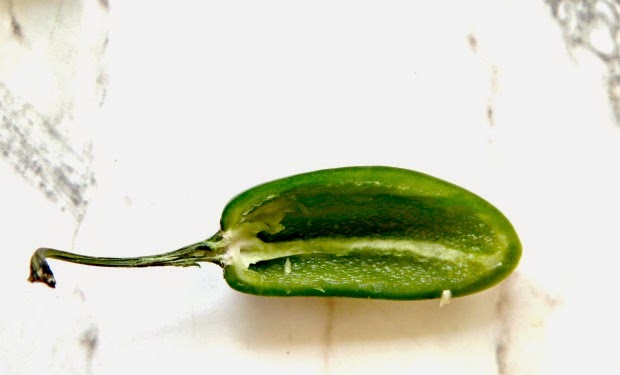 Scoop the seeds and inside out with a spoon.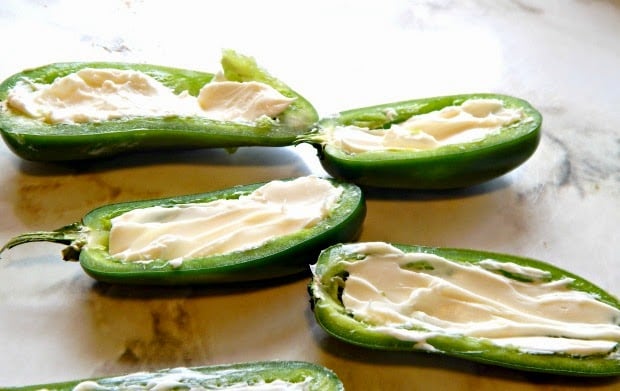 Using a teaspoon fill the peppers with cream cheese.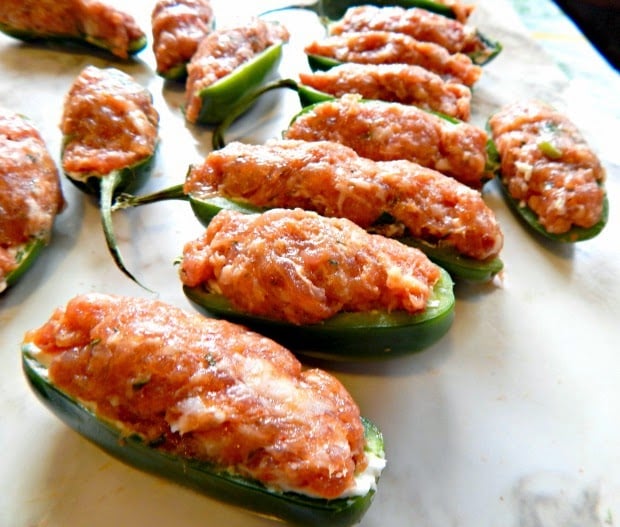 Using a teaspoon layer the sausage on top of the cream cheese. Use your hands to mold the meat .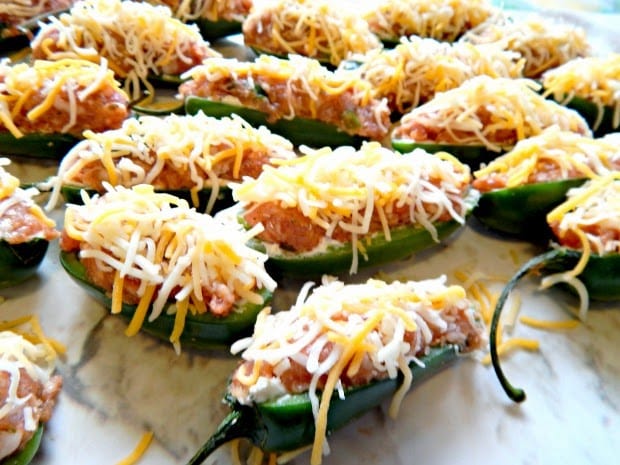 Sprinkle cheese over the meat . Use your fingers to press the cheese down.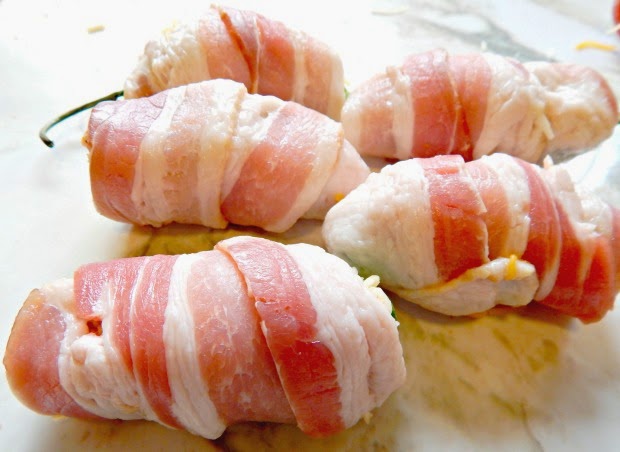 Wrap bacon around the Jalapeno Peppers.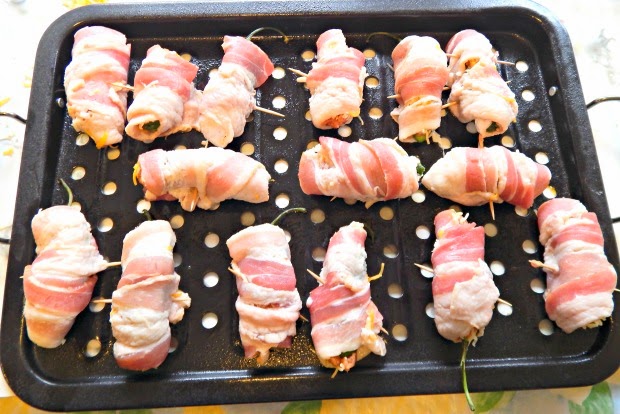 Secure the ends of the bacon with a tooth pick. Place the wrapped peppers on a non stick Grill Grid with handles. I sprayed non-stick spray on my pan. I'll leave that up to you.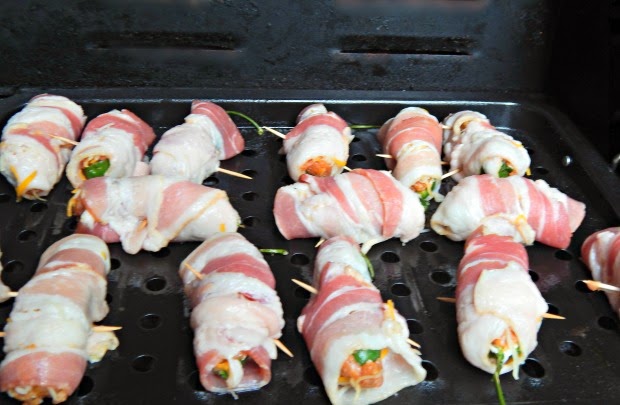 Place the pan on the grill. (I used a gas grill) Leave the top open for 20 minutes. Using tongs turn the peppers over several times allowing them to cook on all sides. After, 20 minutes close the grill and let the peppers cook for 10-15 minutes. Keep a close watch on the peppers and turn them over when needed. Every grill is different cook time may vary. Never leave your grill unattended.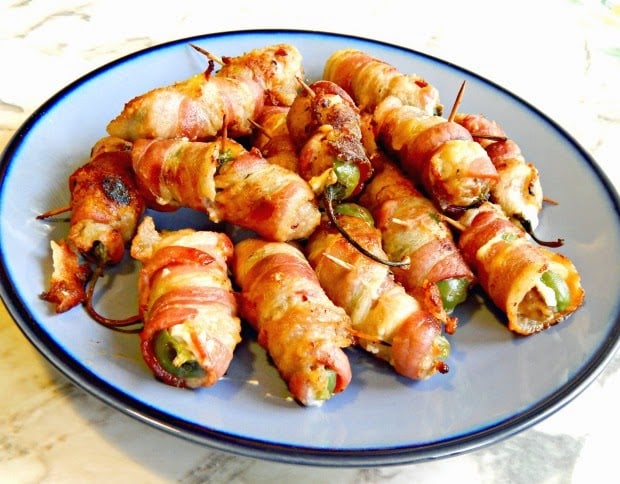 Remove peppers from the grill and place on a plate or serving tray. Let the peppers cool 5-10 minutes before serving. Enjoy!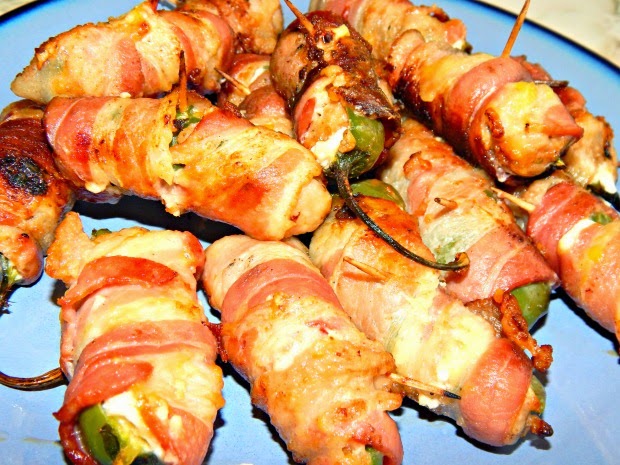 The Grilled Bacon Wrapped Jalapeno Peppers Stuffed with Sausage and Cream Cheese had our mouths watering just looking at them sitting on the plate. We couldn't wait to taste them! When we finally bit into the peppers wrapped in the Hormel Black Label Bacon the different flavors exploded in our mouths! The peppers were spicy, the bacon was crispy and the two different cheeses together with the sausage made these little peppers delectable!
This delicious appetizer would be great to bring to a tailgating party or get together! How do you cook bacon?