Here's another great recipe that I made using fresh Jalapeno Peppers from my garden.
I will teach you How-To Make: Sliced Pickled Jalapeno Peppers in a Jar. Do you like putting Jalapenos on your food?
My family loves using the Jalapenos that you buy in the jars from the store, on a different variety of foods that I cook.
We especially like peppers on our nachos!! I decided to try making sliced peppers to keep in the refrigerator.
It was super simple to make. The peppers will stay in the fridge for up to six months. I like the idea of growing vegetables and not having to purchase them from the store.
Have you pickled your peppers? Here's my easy pickled pepper recipe, that I'm sure you'll want to try.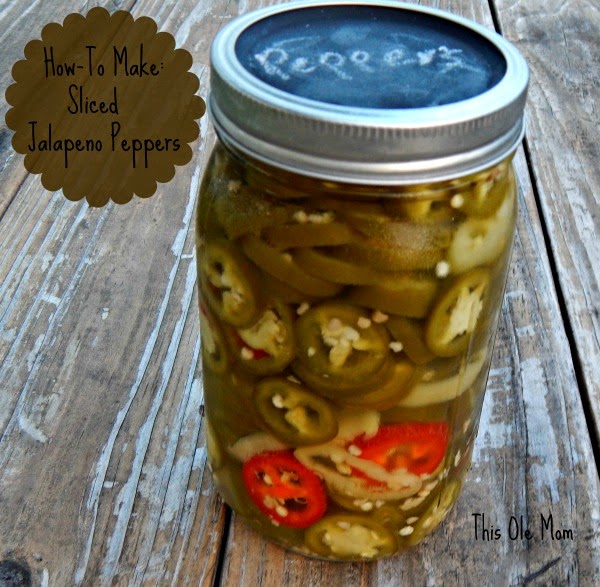 Supplies Needed for Pickled Jalapeno Peppers
3/4 Cup Water
3/4 Cup Distilled White Vinegar
1- tablespoon Sugar
1- tablespoon Kosher Salt
10-12 Jalapeno Peppers sliced into rings
Note-

you can add any seasoning of your choice and garlic, banana peppers, and onions.

You may want to wear gloves when slicing the peppers.
How to Make Pickled Jalapeno Peppers
Combine water, vinegar, sugar, salt in a pot and bring to a boil and stir in the Jalapenos. Remove from the heat and let cool.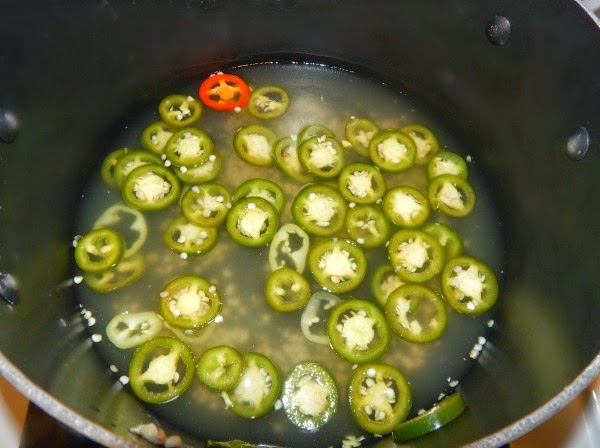 We used a large fork, but you could use tongs to remove peppers from the pot and place into the jar. Make sure to pour the vinegar mixture on top.
Also, don't forget to push the peppers down. Place the lid on the jar.
Additionally, I spray painted my lid with chalkboard paint and wrote the date on it so, I can remember when I made the peppers.
Last, we shook the jar of peppers to mix everything together then we placed the pepper slices in the fridge to refrigerate until we were ready to use them.
This recipe makes 1- 16 oz. jar or 2- 8oz. jars of Pickled Peppers.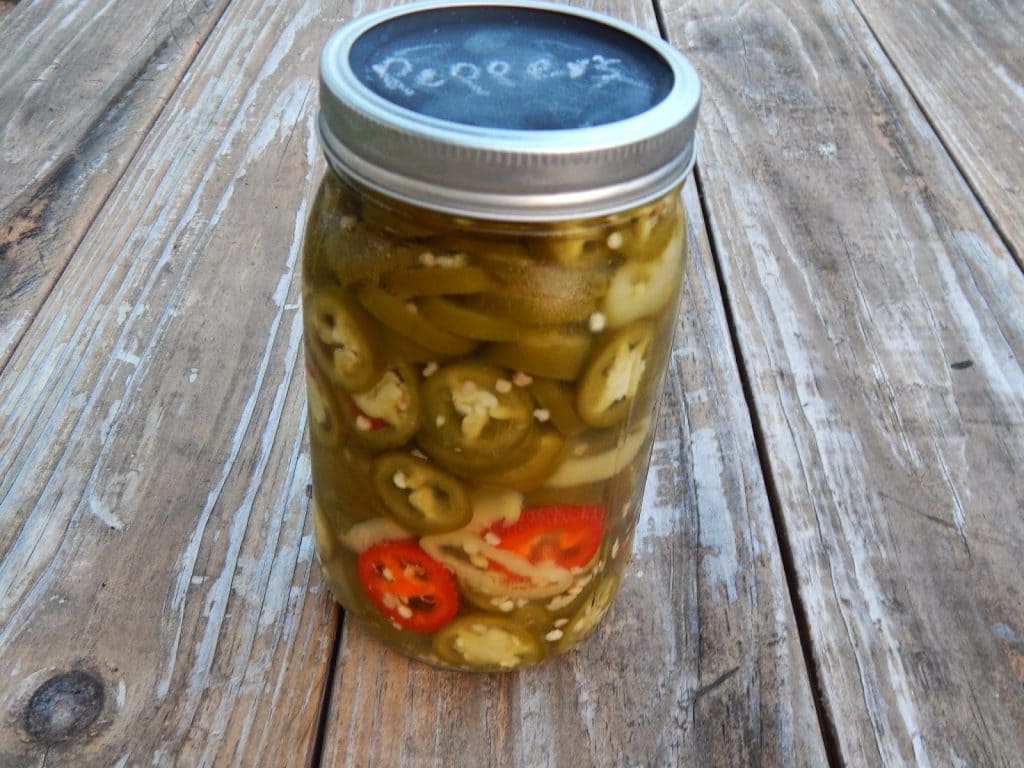 Warning these Peppers are Hot!
I let my Peppers sit in the refrigerator for 2 weeks before I used them. They're delicious and spicy!
I will not be buying my peppers from the store now that I can make my own.
You may like these recipes, too.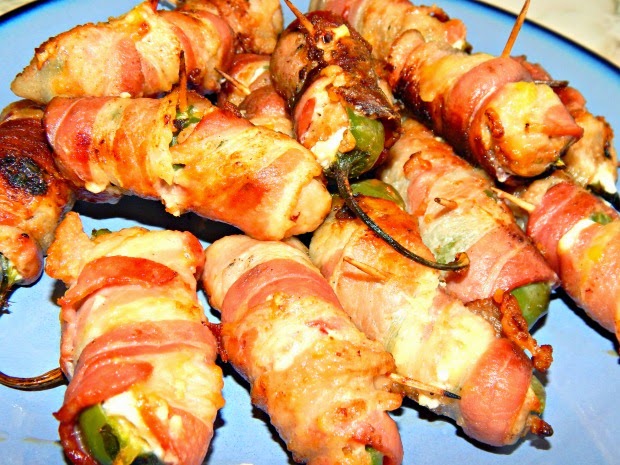 PIN ME