Apple Pie On A Stick is pie crust shaped like an Apple and filled with a homemade Apple Pie filling and baked on a stick. It's an excellent fall treat for kids and adults alike!
The mini pies on a stick make this apple dessert easy for young kids to hold and eat. Also, they remind me of a dessert you find at a fall carnival.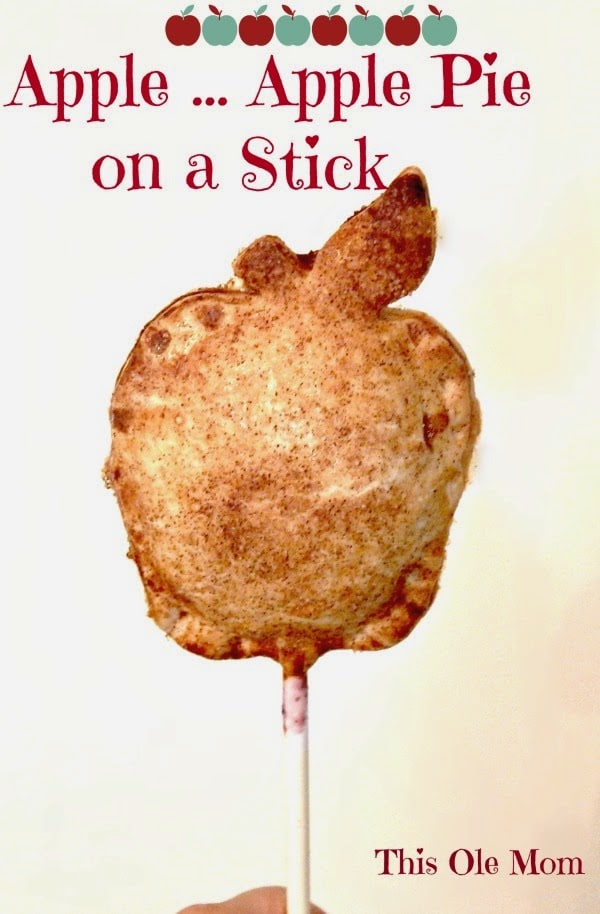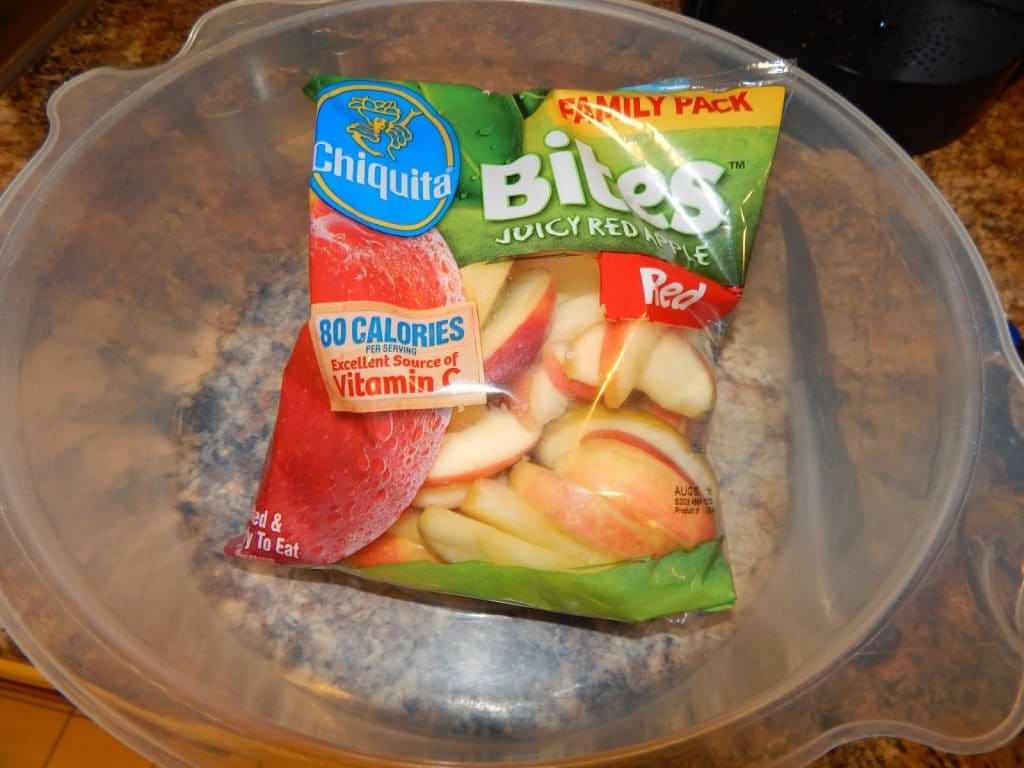 What Is Needed To Make Apple Pie On A Stick
1-bag red apple bites , peeled and diced

1/2 cup sugar, plus 2 tablespoons , divided

2 teaspoons cinnamon, divided

1/2 teaspoon nutmeg

1 teaspoon lemon juice

1 tablespoon cornstarch

1 tablespoon water, plus 2 teaspoons water separated

15 – ounce package prepared pie dough (pkg. contains 2)

8-10 large sticks the kind used for cookies

1 egg separated

Apple cookie cutter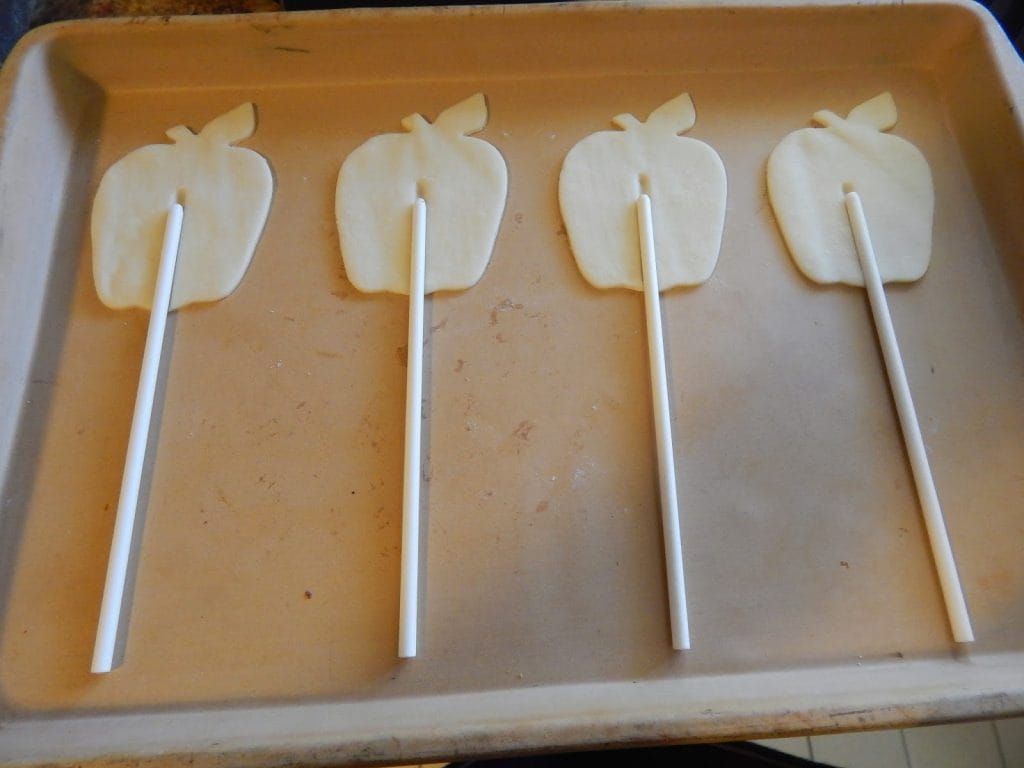 How To Make Pies On A Stick
First, preheat the oven to 375 degrees, If not using stoneware or nonstick cookie sheet, line with parchment paper and set aside.
Second, over medium- heat , combine the apples , 1/2 cup sugar, lemon juice, nutmeg, one teaspoon cinnamon in a saucepan.
Next, bring the mixture to a boil then cook 5 minutes. In a small bowl, mix the cornstarch and water, then add the apples. Stir and continue cooking until thick. Remove apple mixture from heat and set aside.
Third, unroll the pie crust one at a time out onto a  lightly floured surface. Cut-out the apple shapes with the cookie cutter. Makes 8- 10 cutouts using both crust. Place half the cutouts on the baking sheet and press the lollipop sticks into the center of each.
Spoon the filling into the middle of each.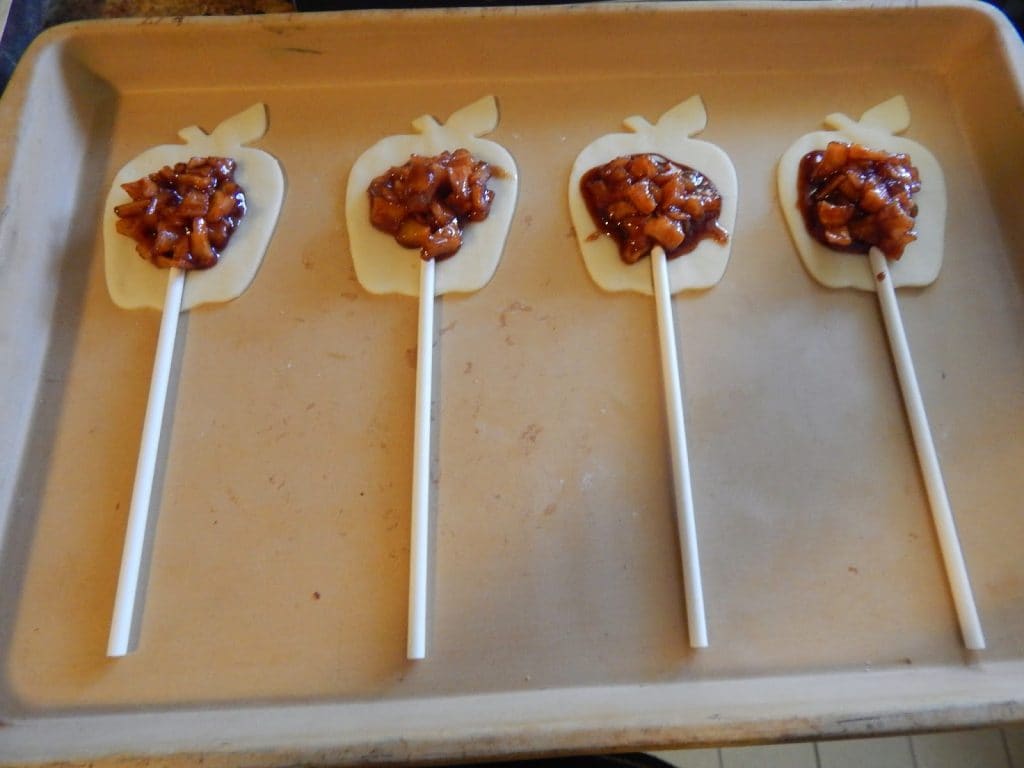 Fourth, take your egg white and add a teaspoon of water, mix together .Use your fingers to brush egg white on the edges of the cutouts on the cookie sheet.
Afterwards, place the other cutouts onto the filling and with your fingers seal the dough making sure the dough is pressed firmly around the stick. Use an end of the lollipop stick to make sure the dough is sealed.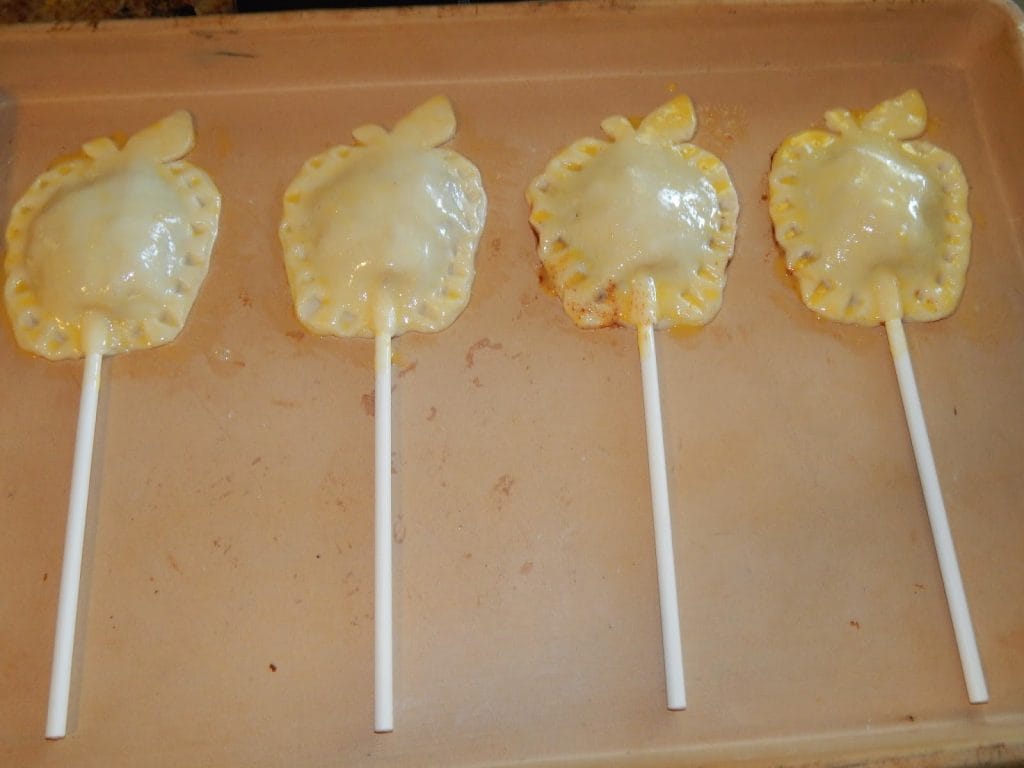 Fifth, mix the egg yolk and a teaspoon of water in a small bowl. Brush the egg yolk-water mixture onto the top of the Apples Pies. Combine the cinnamon and sugar together and sprinkle over the pies.
Lastly, bake for 20-25 minutes or until golden brown. Let the apple pies cool on baking sheet. Do not pick them up before they cool, are they will fall off the sticks.