This easy and delicious Homemade Creamy Coleslaw makes the perfect side dish to serve with any meal. Also, it's a simple coleslaw that tastes great.
It's interesting how many people associate coleslaw with summer and barbeque foods.
However, my family has always eaten coleslaw year round as a side dish with many foods including seafood.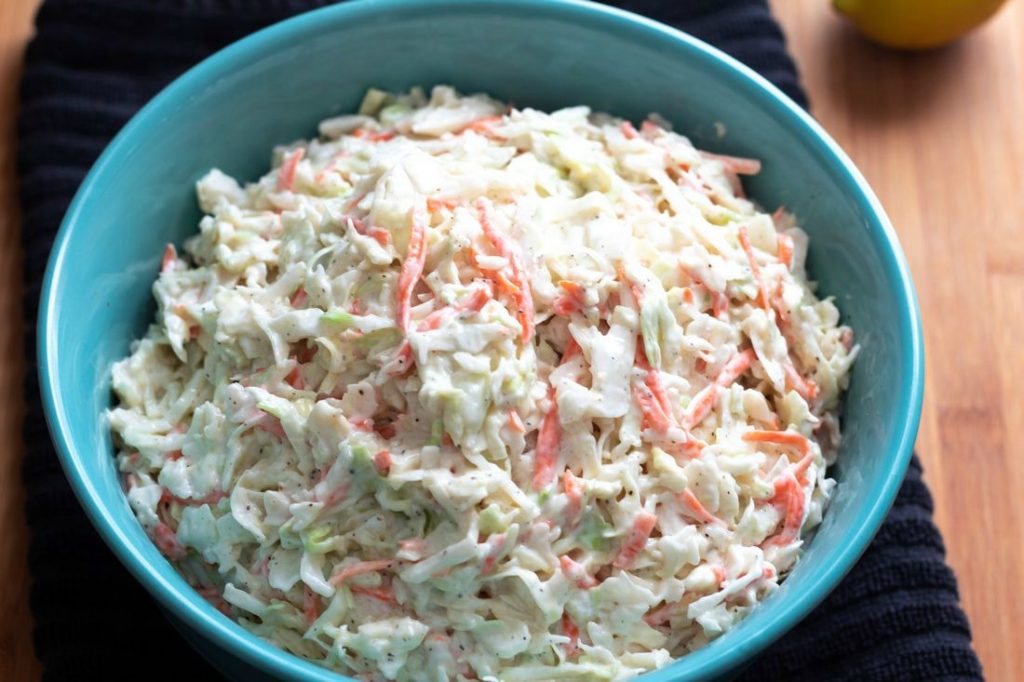 The coleslaw is simple and super easy to make. Although, I usually make it the night before I want to serve it for dinner.
We find the coleslaw tastes even better than most basic coleslaw recipes.
Especially, when we let all the flavors from the creamy mayo dressing marinate overnight.
Though they're times, I pop the coleslaw into the fridge and serve it for dinner after an hour.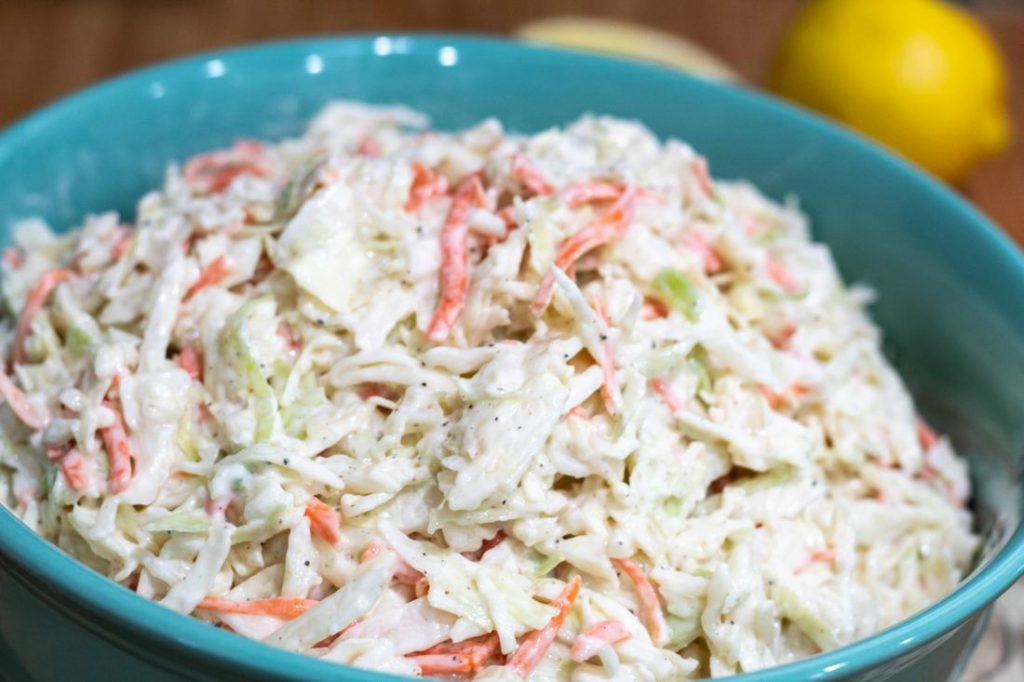 Usually, I use a prepackaged coleslaw mix bag like Dole to make the coleslaw; this saves me time from having to chop up carrots and cabbage.
Making coleslaw at home instead of going to KFC or Raising Canes saves me tons of money.
Even though, my family loves KFC coleslaw they brag about how good my creamy coleslaw tastes.
My mother makes a coleslaw similar to mine, but she adds buttermilk to her coleslaw recipe and calls it Southern coleslaw.
There's another coleslaw I use to eat growing up my Aunt made called Old Fashioned coleslaw. She added milk, bell peppers, and onions to her coleslaw recipe.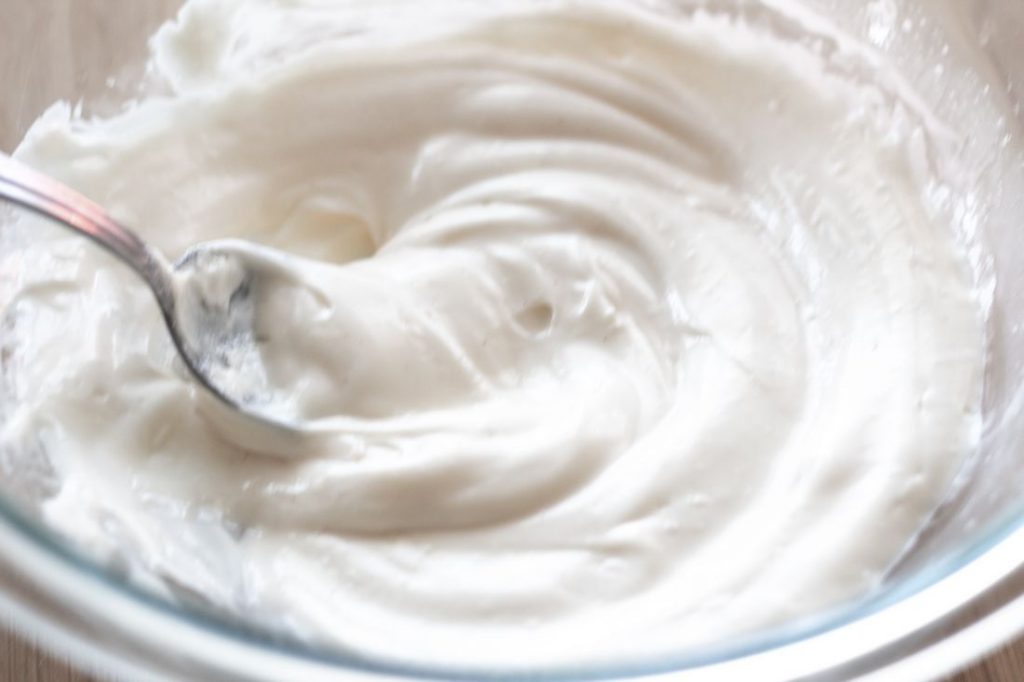 How to make creamy coleslaw dressing
First, to make the creamy coleslaw dressing you'll need to use mayo, apple cider vinegar, a little sugar, freshly squeezed lemon juice, and seasoning.
Additionally, all the ingredients for the creamy dressing get mixed in a glass bowl.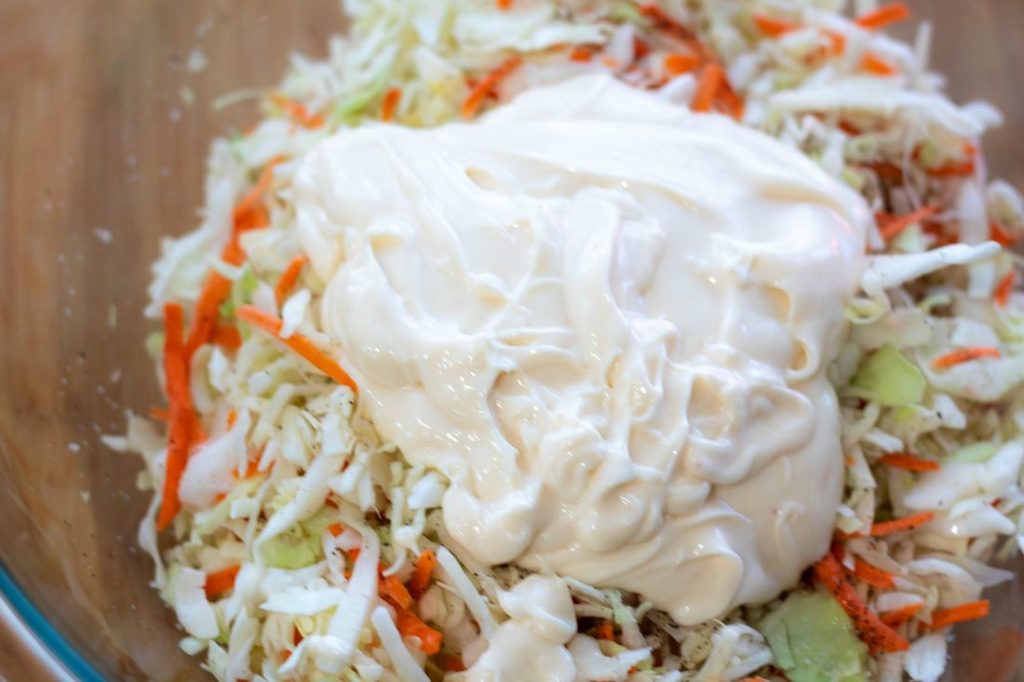 How to make homemade Creamy coleslaw
Second, to make the homemade creamy coleslaw you will need a large mixing bowl. Empty the coleslaw mixture into the mixing bowl.
Pour the creamy dressing over the coleslaw. Lastly, mix the dressing and the (Cole Slaw) coleslaw.
Cover the bowl and place the homemade creamy coleslaw in the refrigerator for at least 1 hour.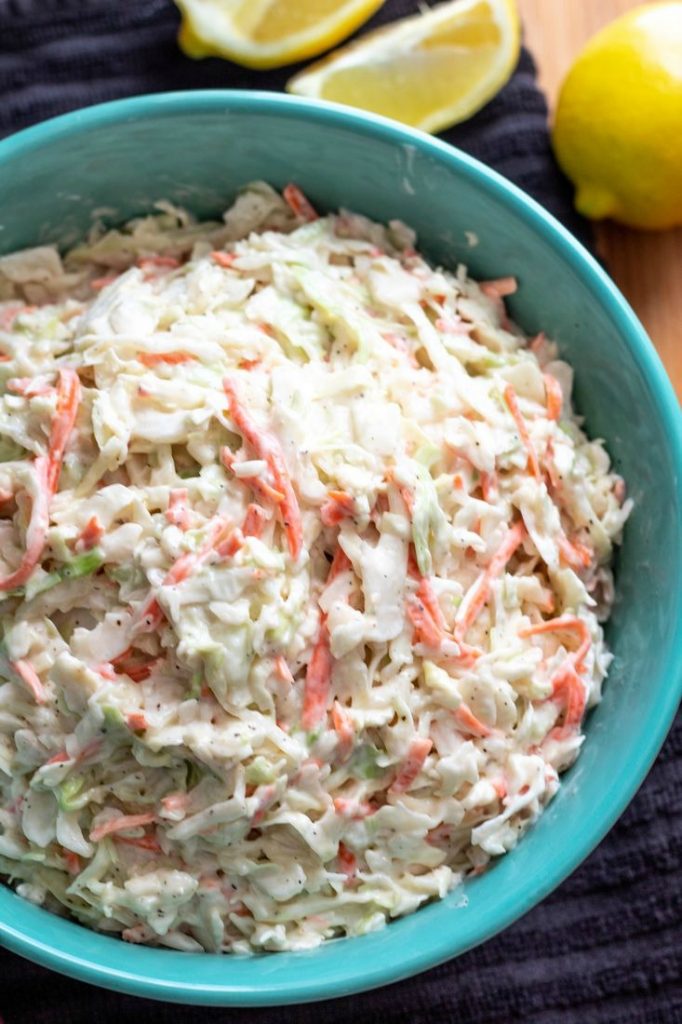 Doesn't the coleslaw look delicious? It's the perfect southern creamy coleslaw to accompany any meal.
And, it's an excellent side dish to serve at potlucks and family gatherings any time of the year.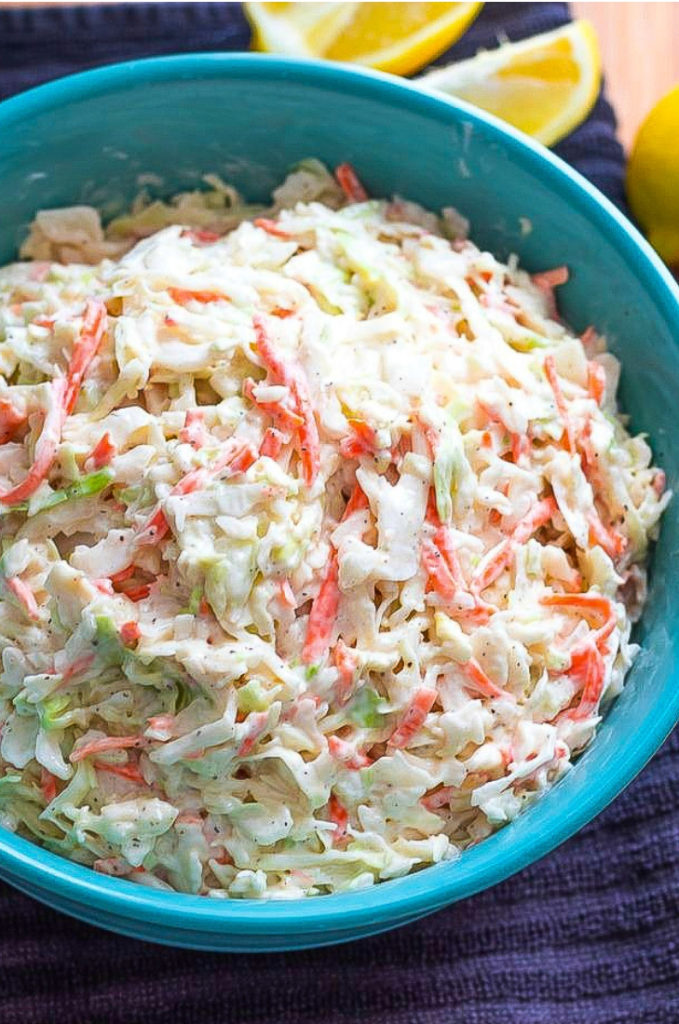 What to serve with the coleslaw
You can serve the coleslaw with the following:
Barbeque Meats
Pulled Pork Sandwiches
Steak
And, you may want to try some of my other side dishes ,too.
Pin Me: