This is a sponsored post from RaceTrac Petroleum Inc. Thank you for supporting the brands that help support and make This Ole Mom possible.
If you're a coffee fanatic like me, you need to try RaceTrac Bean to Cup Coffee Machines. Especially, if you want to enjoy hot fresh Crazy Good Coffee!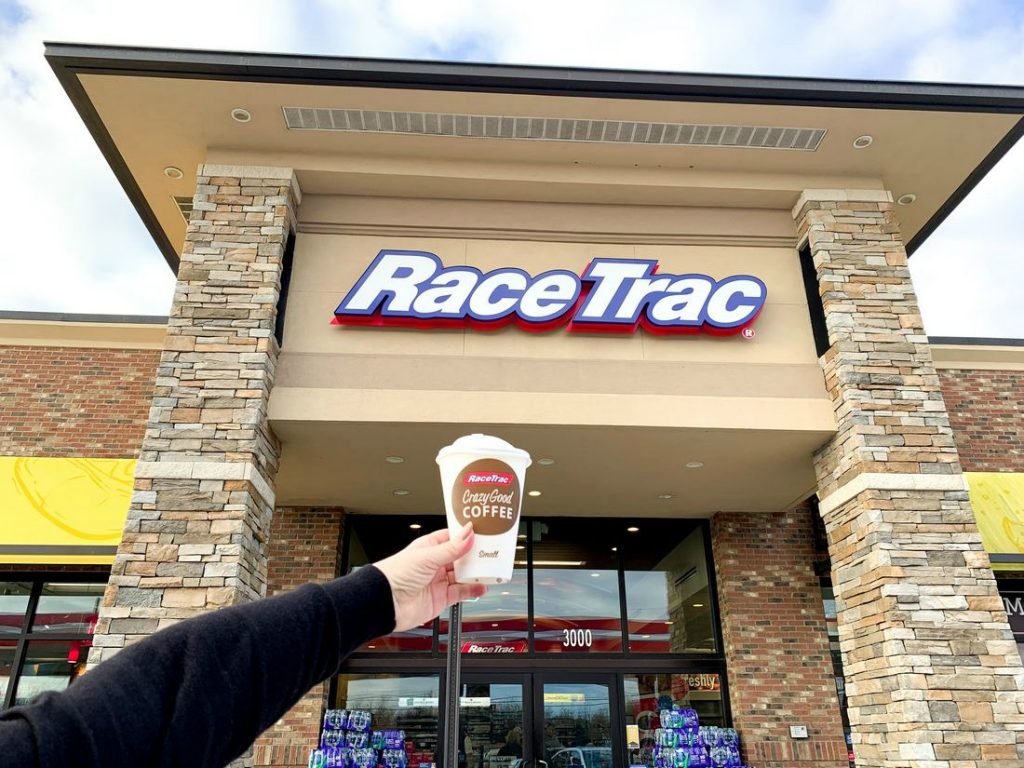 Recently, RaceTrac invited me to visit one of their locations at 3000 Belle Chasse Hwy. Terrytown, Louisiana for a special event and to try out their new bean to cup coffee machines. Have you tried these coffee machines, yet?
RaceTrac Bean to Cup Coffee Machines blew me away! I learned so much about RaceTrac Petroleum Inc. and their impressive bean to cup machines. Also, I met many coffee fanatics like myself while handing out free coffee coupons.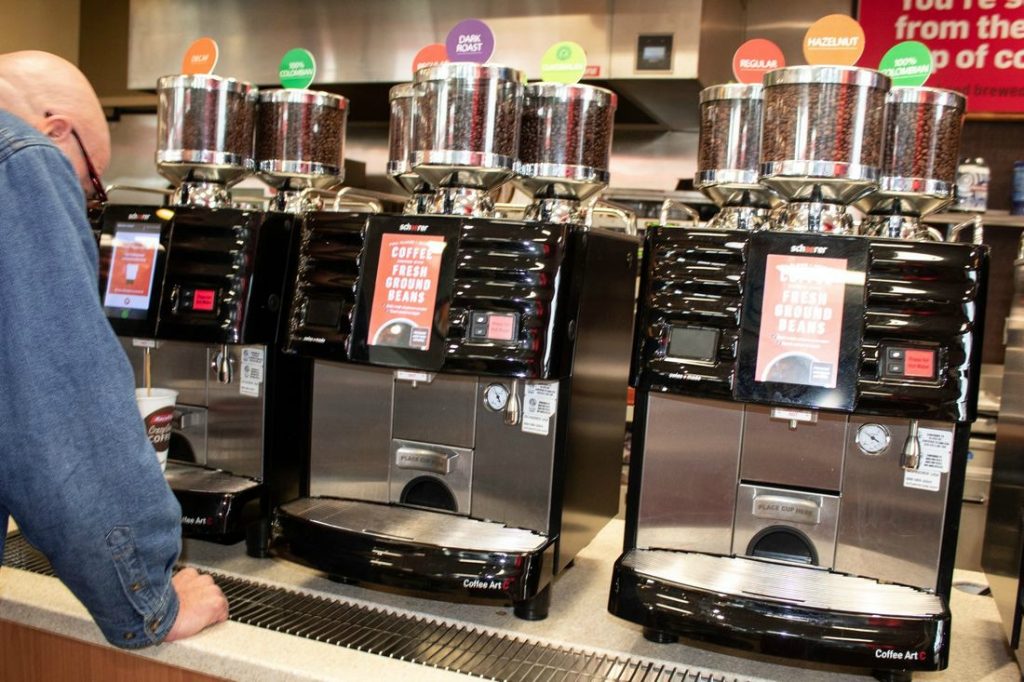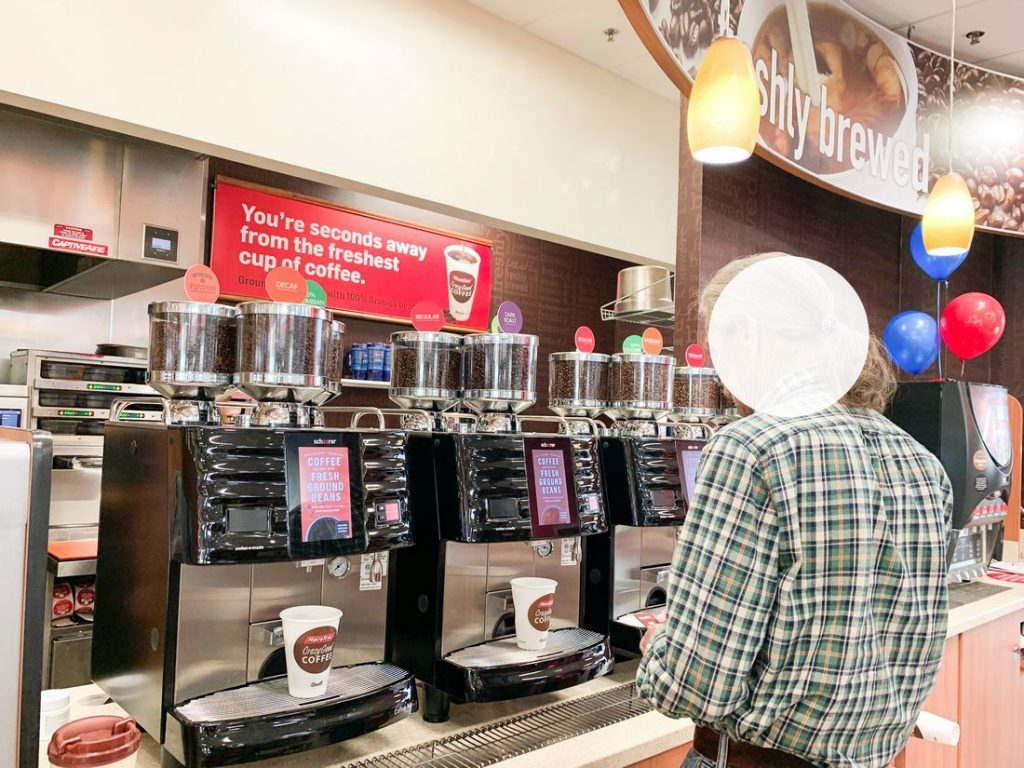 What Kind Of Coffee Does RaceTrac Use?
RaceTrac uses 100 % Arabica beans and offers the freshest brewed coffee in six different blends. You can choose from Dark Roast, Decaf, Hazelnut, Columbian, Regular, and Guatemalan.
Additionally, they offer seasonal blends like Pumpkin. Which flavor coffee will you try? If you're anything like me, you'll want to try them all!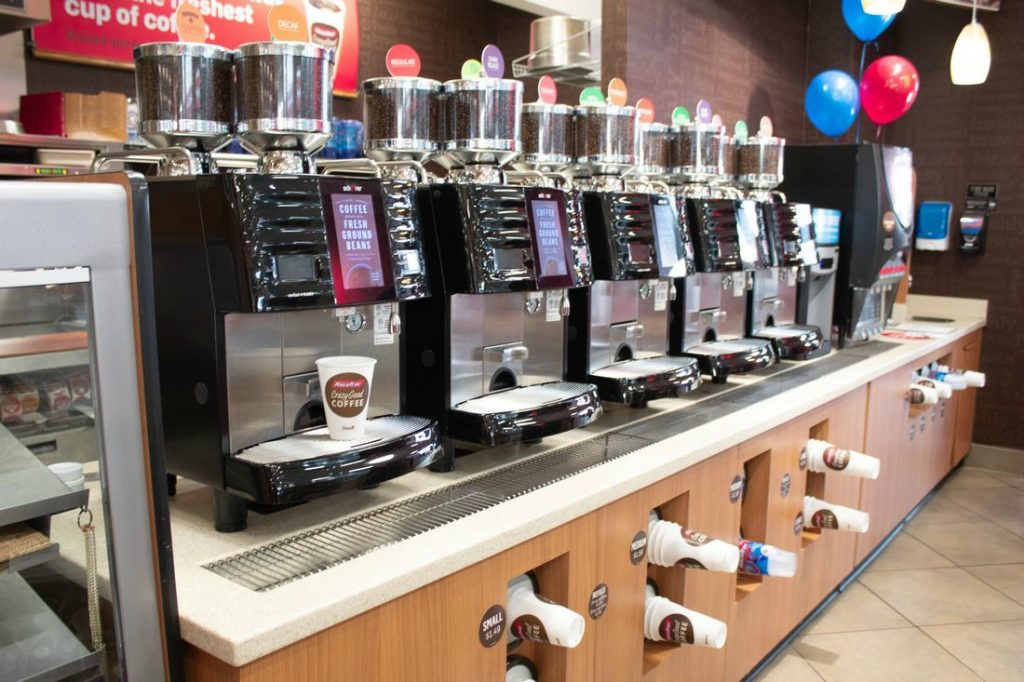 Why Choose RaceTrac Bean To Cup Coffee Machines?
RaceTrac bean to cup coffee machines encourages customers to be their own coffee barista. Customers can watch the coffee beans ground into fresh Crazy Good Coffee right before their very eyes. No yucky old coffee!
Who wants coffee that's been sitting out all day on the counter? Not me! Additionally, these machines save time and money — no more wasted coffee.
And, store employees can focus on other things besides cleaning coffee machines and changing out the coffee throughout the day.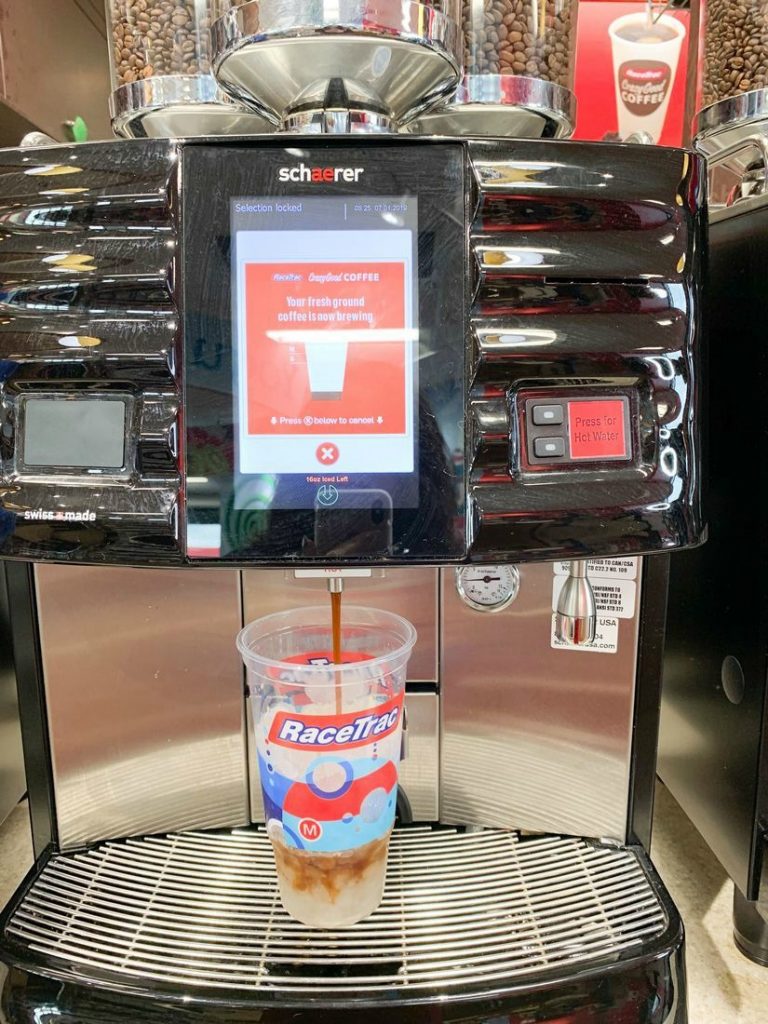 Also, RaceTrac offers several varieties of condiments for your coffee whether you drink hot or iced coffee.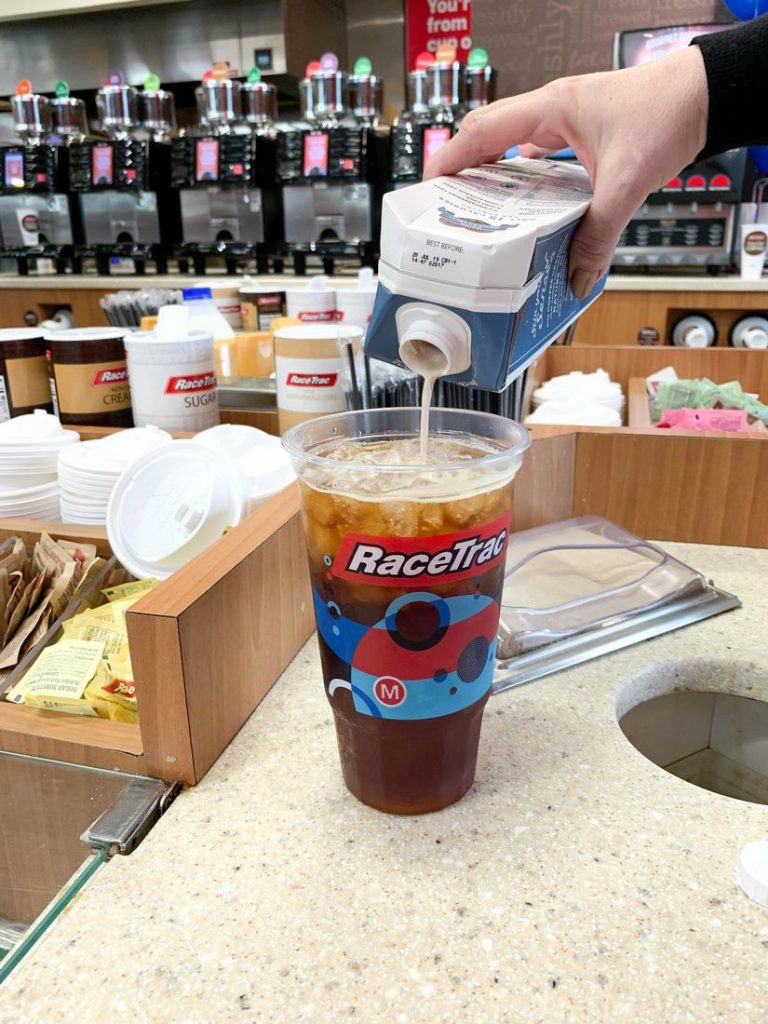 The coffee condiments consist of whipped cream, sweeteners, and a variety of different kinds of creamers. I was told during the holidays some of the RaceTrac gasoline convenience stores offer peppermint creamer.
And, if you're lactose intolerant like me, don't worry; they have Almond milk, which tastes great in both hot and iced coffee.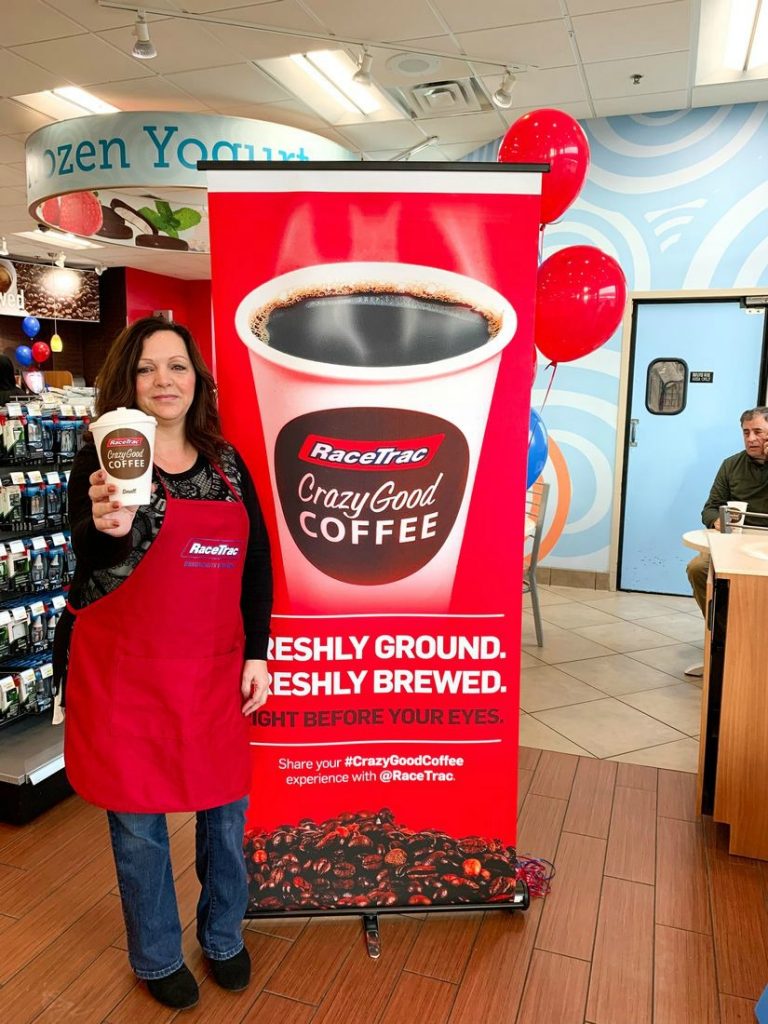 Furthermore, if you haven't tried the bean to cup coffee machines yet at RaceTrac you should. RaceTrac coffee is affordable, freshly ground, and freshly brewed. Also try out their food, too.
The coffee smells delicious and tastes terrific. So next time you're out driving around pull into your nearest neighborhood RaceTrac and try their #CrazyGoodCoffee! Great way to start your morning!!
Pin Me: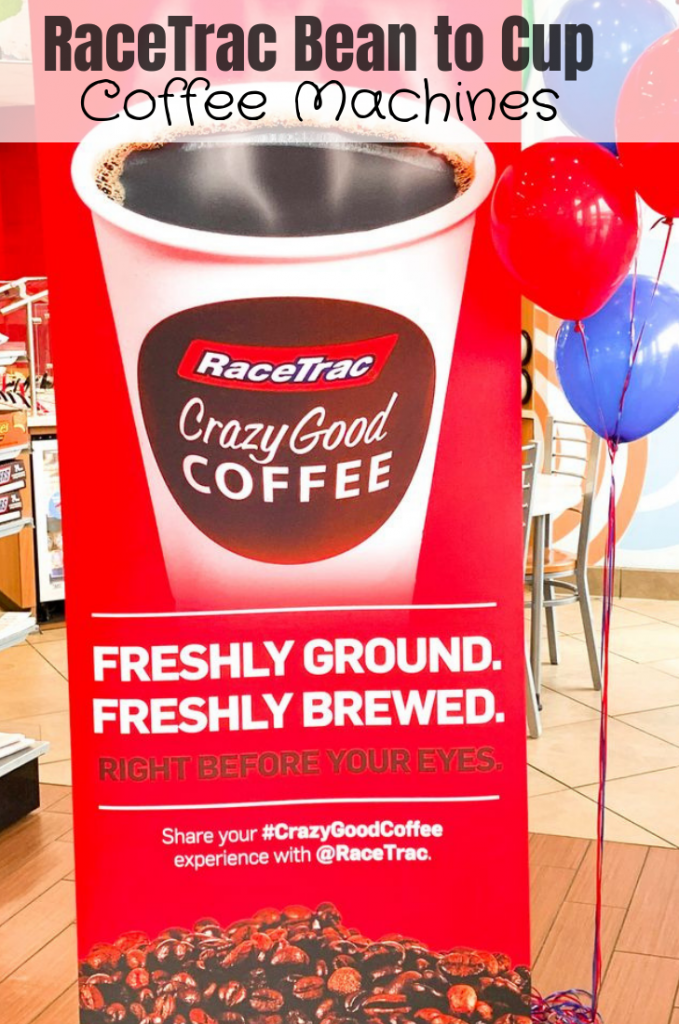 This is a sponsored post written by me on behalf of RaceTrac Petroleum Inc. All opinions are my own.