Are you often on the go and feeling hungry? RaceTrac has you covered! RaceTrac Food What To Eat When On the Go.
Whether you're on the road rushing to work in the mornings, driving the kids to school or extra activities, traveling, or running errands make a quick stop and grab yourself something to eat from RaceTrac!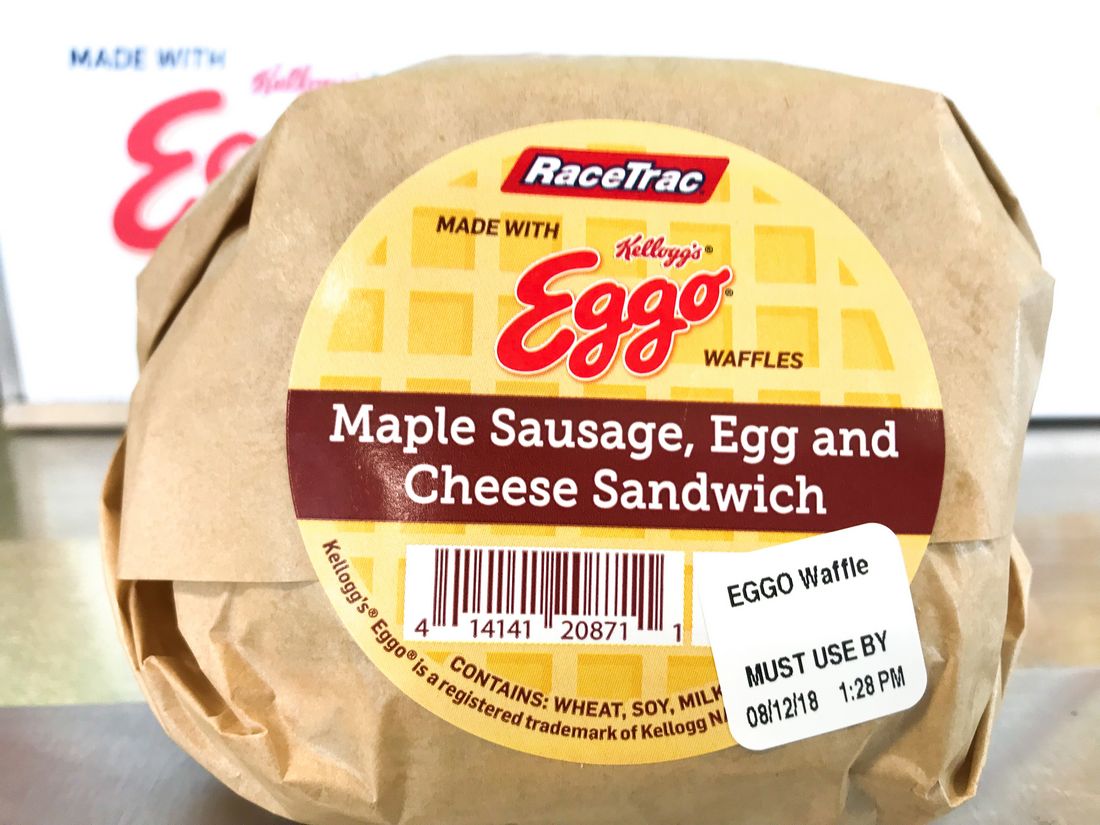 No need to drive around hungry when RaceTrac offers great deals and prices on everything from breakfast sandwiches to roller grill hot dogs! RaceTrac has something for everyone!
RaceTrac Breakfast
Right now through November 7 RaceTrac is offering a breakfast sandwich made with Kellogg's Eggo Waffles! The iconic Kellogg's Eggo brand, is RaceTrac's newest limited time offer.
It's crispy, golden, warm, with maple syrup, sausage, egg, and cheese all stacked together between two classic Eggo Waffles. Doesn't it sound delicious? Makes me want to say L'Eggo my Eggo!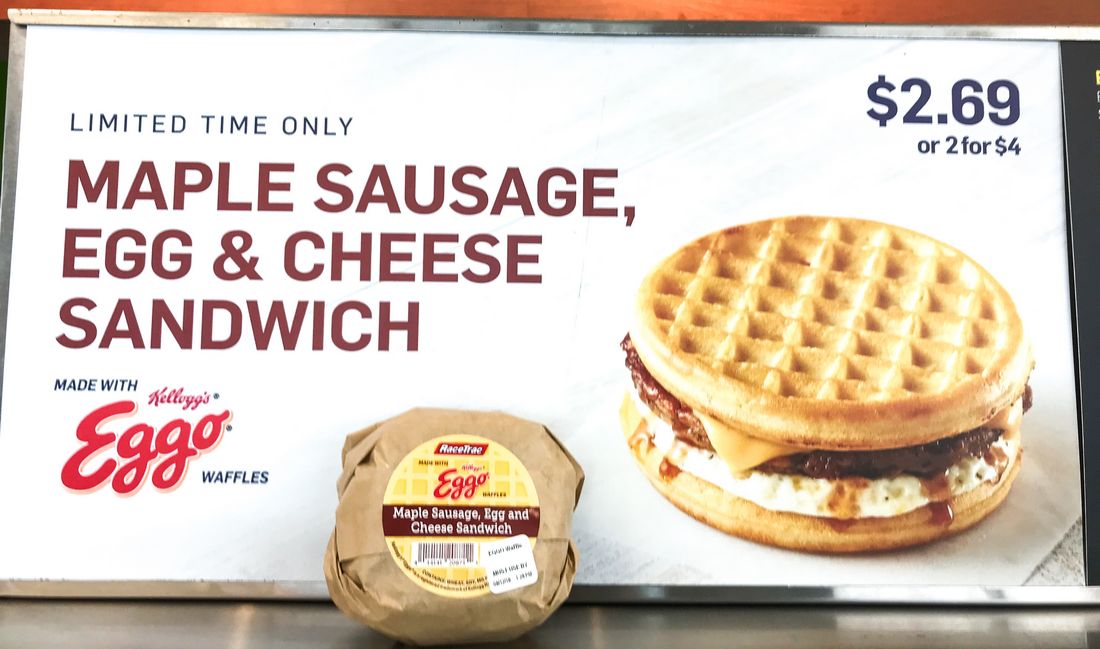 If for some reason you prefer something else for breakfast RaceTrac offers a variety of breakfast sandwiches including sausage, egg, and cheese biscuit; chicken biscuit; and ham, egg, and cheese croissants, among others, all cooked throughout the morning and made available hot and ready to grab and go.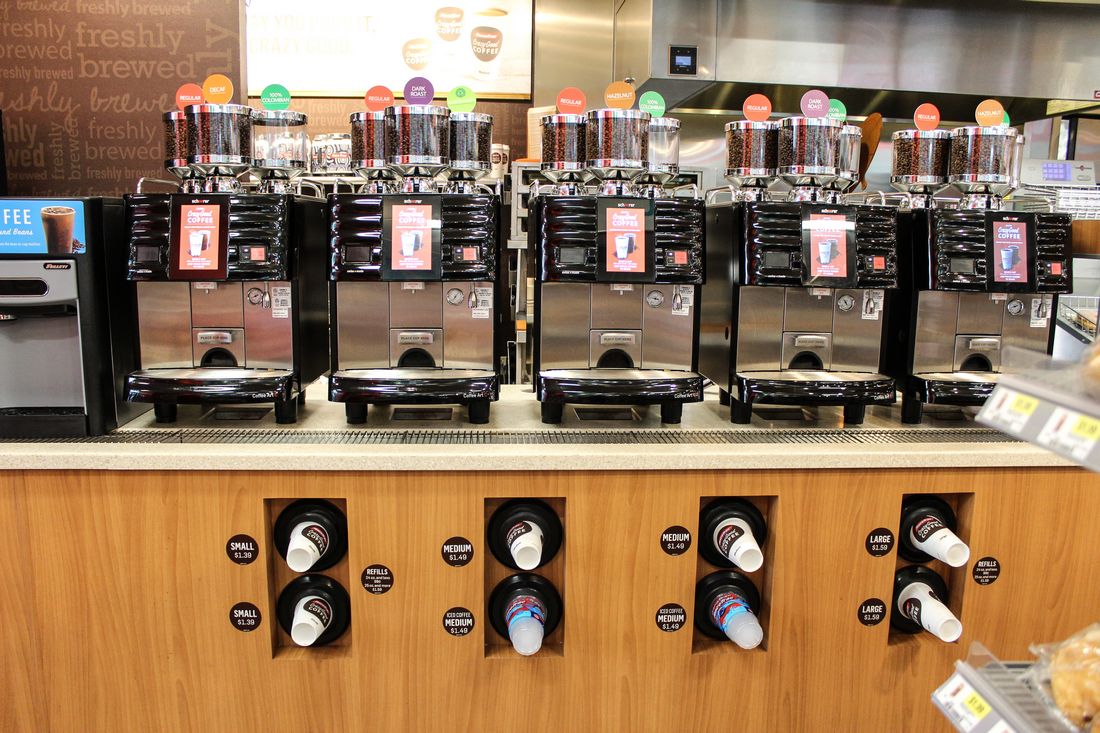 Don't forget to grab a cup of "Crazy Good Coffee" to wash down your breakfast. If coffee isn't your thing, RaceTrac offers cappuccinos, hot teas, and hot chocolate. Fountain Drinks are perfect too especially when you need something cold to quench your thirst.
Snacks and Food
No time for breakfast? That's alright! RaceTrac has you covered even later in the day for a quick snack or a grab and go lunch. RaceTrac Food What To Eat When On the Go.
RaceTrac offers a variety of other sandwiches besides breakfast sandwiches, and several salads, roller grill items, including now through November 7 a Nashville Hot Chicken Taquito. Perfect for hungry appetites!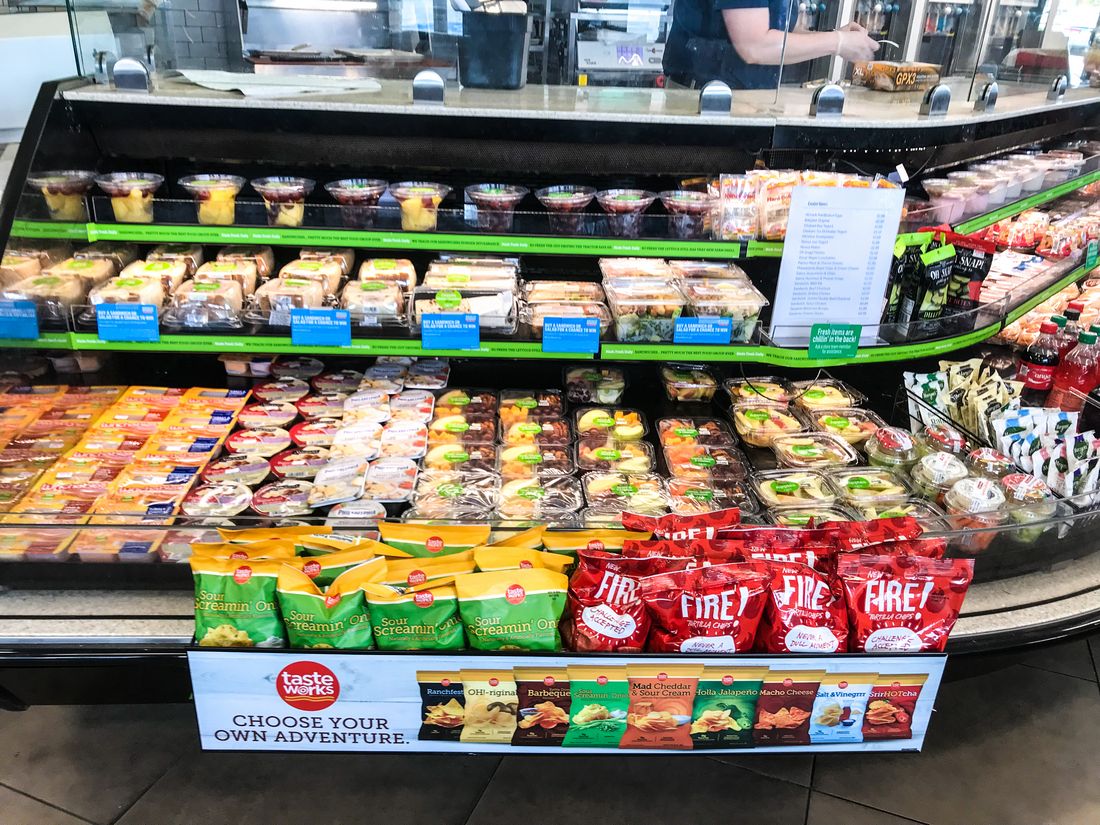 Plus, RaceTrac's sandwiches, cut fruit and salads are made and delivered fresh to the stores daily. Recently, RaceTrac launched new salads!
Farmhouse Cobb Salad, BLT Caesar Salad. Side Garden Salad. Greek Style Salad and my favorite Berry Feta Salad.
These new additions to the sandwich cooler have a fresh new look and taste! The packages are designed to keep the salads and toppings stay crispy and fresh from the moment they're packaged until you eat them.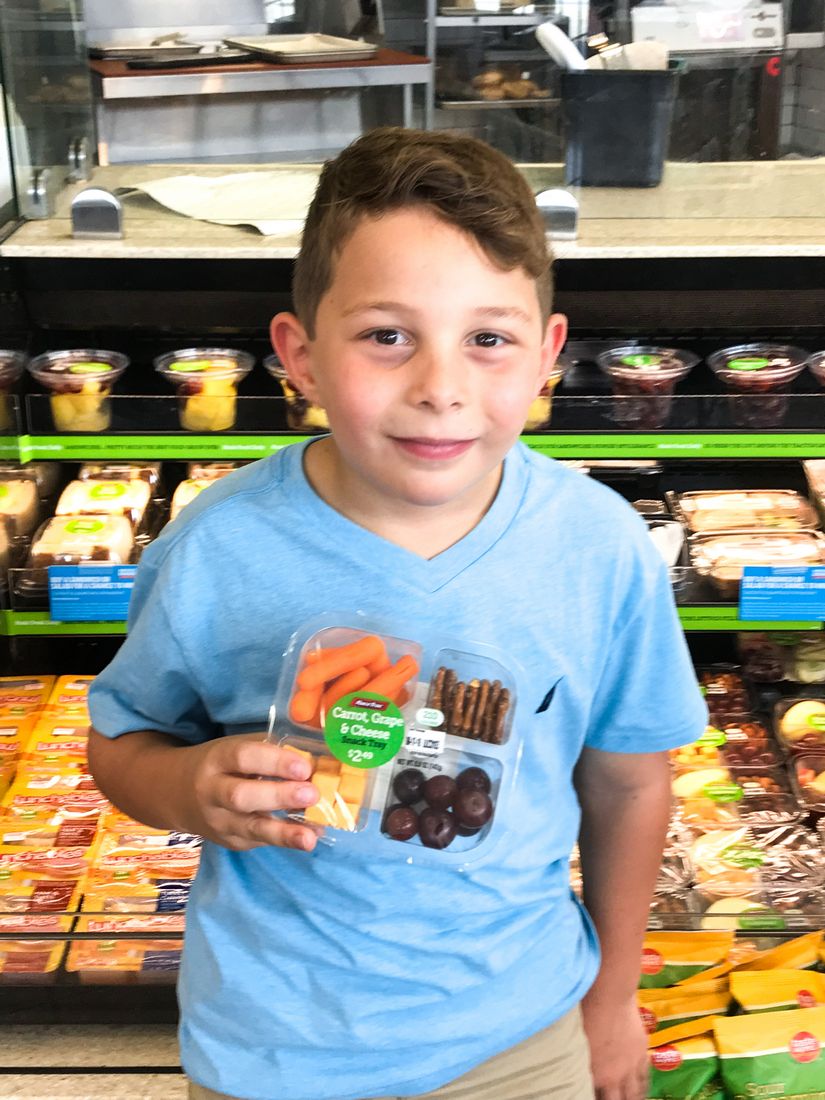 My son loves to stop at RaceTrac for an after-school snack. Sometimes he'll grab something simple from the sandwich cooler and other times he prefers a sandwich or something from the roller grill.
The sandwiches go perfectly with TasteWorks chips or a pizza. RaceTrac offers a variety of sandwiches for you to choose like the Turkey & Swiss with Tomato, Italian Sub, Club Stacker my favorite, and Chipotle Kickin' Chicken Wrap.
Which sandwich sounds perfect to you?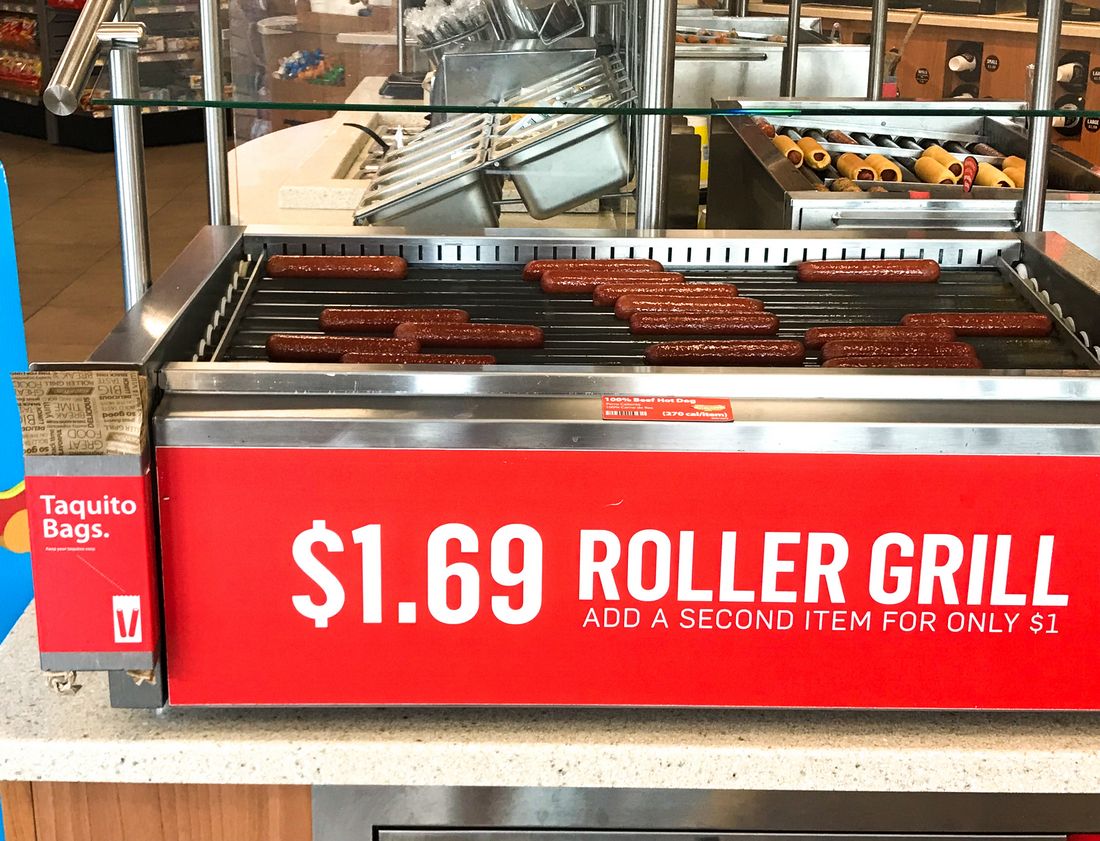 RaceTrac Food What To Eat When On the Go
Drum Roll Please! Seems RaceTrac Roller Grill items are very popular! You could say "RaceTrac Food What To Eat When On the Go" should be a jingle for RaceTrac. What do you think?
Additionally, Nathan's famous premium all Beef Hot Dogs, Tamales, Taquitos, and Roller bites are some of the roller grill items offered.
Along with RaceTrac roller grill items offered on the grill for a quarterly basis are Chicken and Waffle Taquito, Guinness Beer Brat, Bacon and Cheddar Dog or a Pork Egg Roll.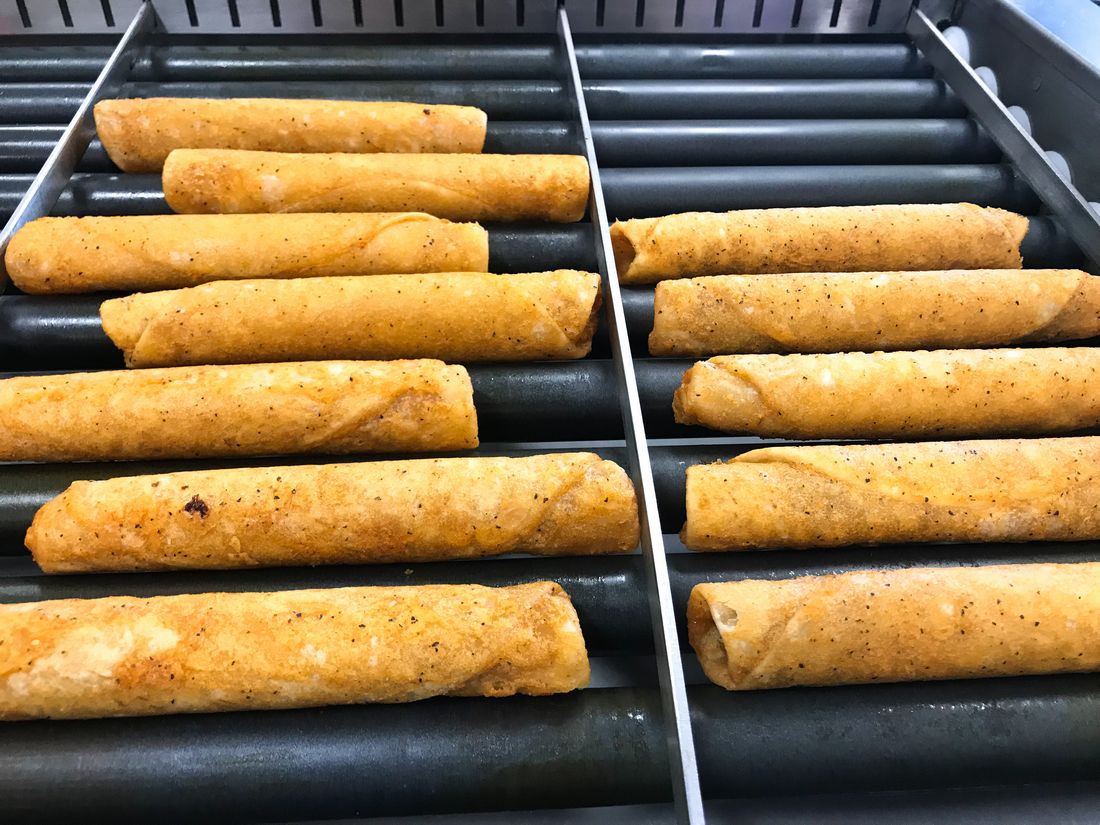 The Nashville Hot Chicken Taquito is an excellent choice for customers who enjoy spicy food. It a fried chicken coated in a sauce that has a not-so-secret ingredient of cayenne pepper. Make sure to grab a cold beverage when consuming this taquito. Remember to go try out this spicy taquito by November 7.
Dessert
Just because you're on the go doesn't mean you can't have dessert! RaceTrac has you covered with that too. RaceTrac is the only convenience store to offer Swirl World, which is a variety of frozen desserts.
Of course, my son loves choosing his different toppings for his ice cream. Swirl World ice cream is my son's favorite RaceTrac snack.
You can customize your frozen treat how you like it with over 40 toppings. Toppings include gummies, sprinkles, Oreos, chocolate covered marshmallows, salted caramel chips, hot fudge, and fresh berries.
My son's favorite is topping is sprinkles, gummy worms, and gummy frogs. What is your favorite topping?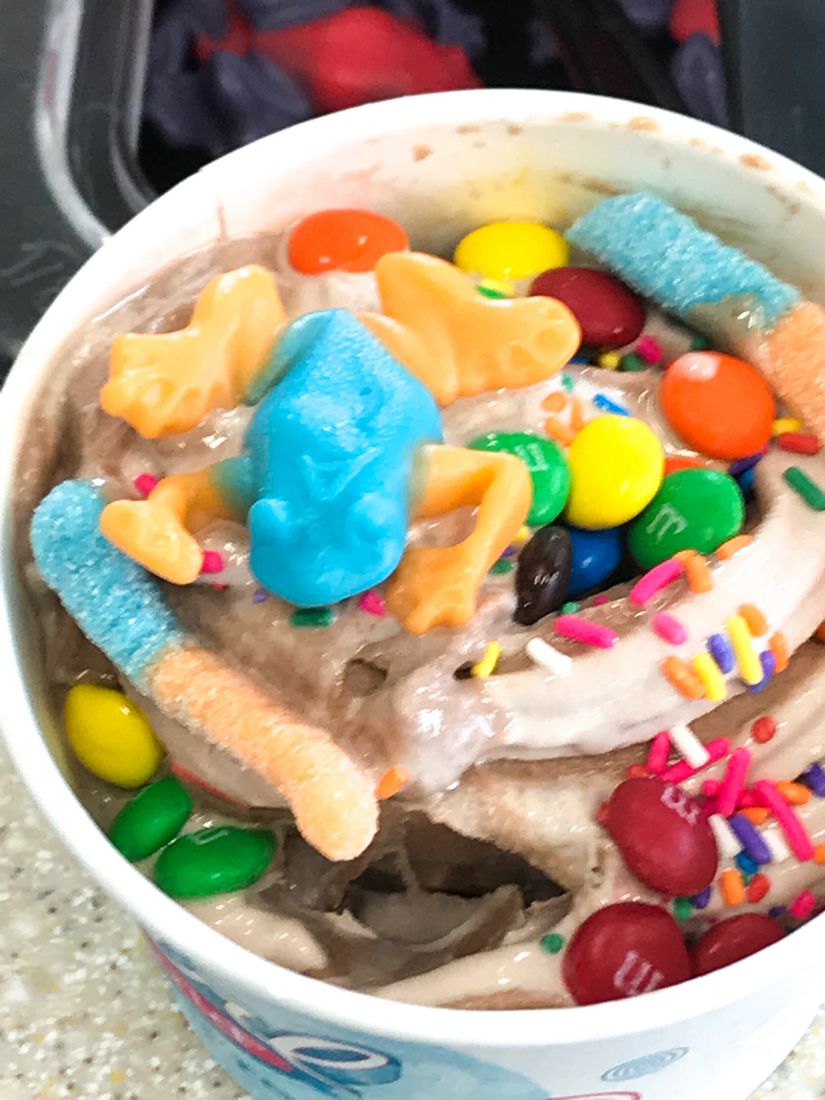 Still wondering where you should stop when your hungry and need a quick snack? RaceTrac Food What To Eat When On the Go! Everything from breakfast, snack, and dessert.
Check out RaceTrac Bean to Cup Coffee Machines, and grab a cup of coffee to go with your breakfast.
Disclosure: As part of this program, I received compensation for my time. RaceTrac believes that consumers and influencers are free to form their own opinions and share them in their own words. These policies align with WOMMA Ethics Code, Federal Trade Commission (FTC) guidelines and social media engagement recommendations.
PIN ME: