Fall season is just around the corner and soon every grocery store will be dotted with every single kind of apple you can find.
One of my favorite apples is a Fuji apple. I just love the colors and the taste of that apple.
Certainly, after getting a new instant pot I thought I would try and make something with apples in it.
This Instant Pot Baked Apples is perfect for Fall and a simple dessert that you can make in under 20 minutes.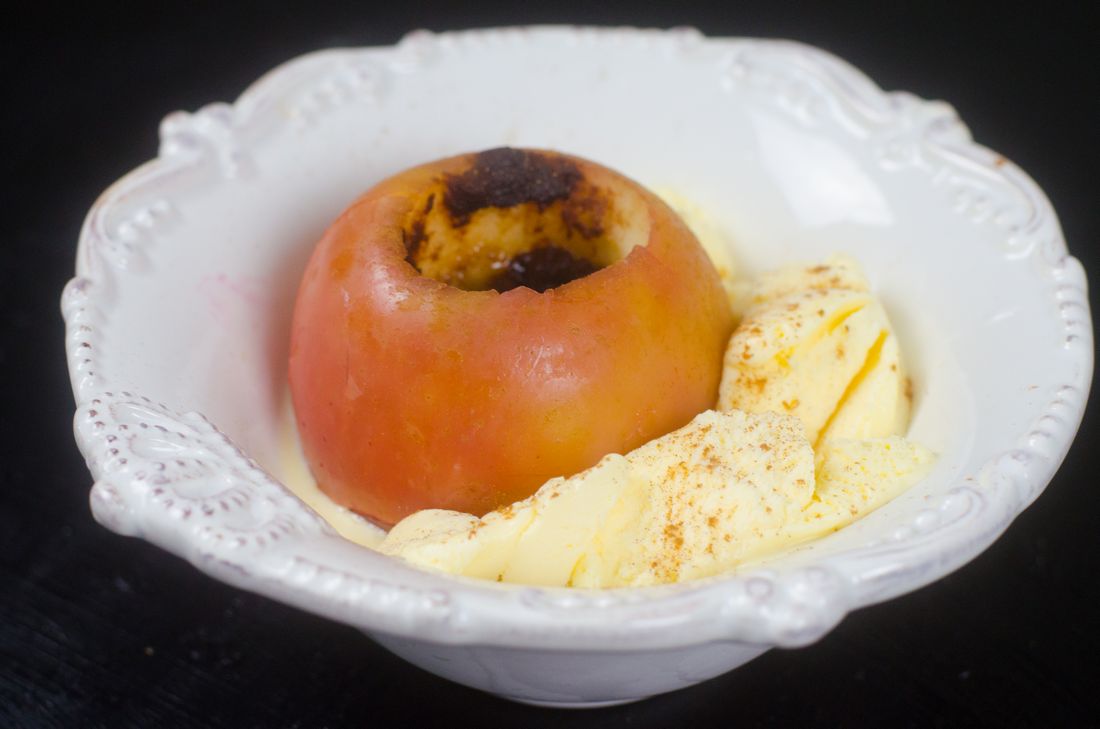 In the south, when it's Fall it can be still pretty hot outside and running an oven just isn't even a thought.
Therefore, I used the instant pot in order to make these baked apples. Just carve out all the seeds and the core then fill with unsalted butter, brown sugar, and cinnamon.
You can add cloves, raisins, nutmeg, and even oats. That's up to you!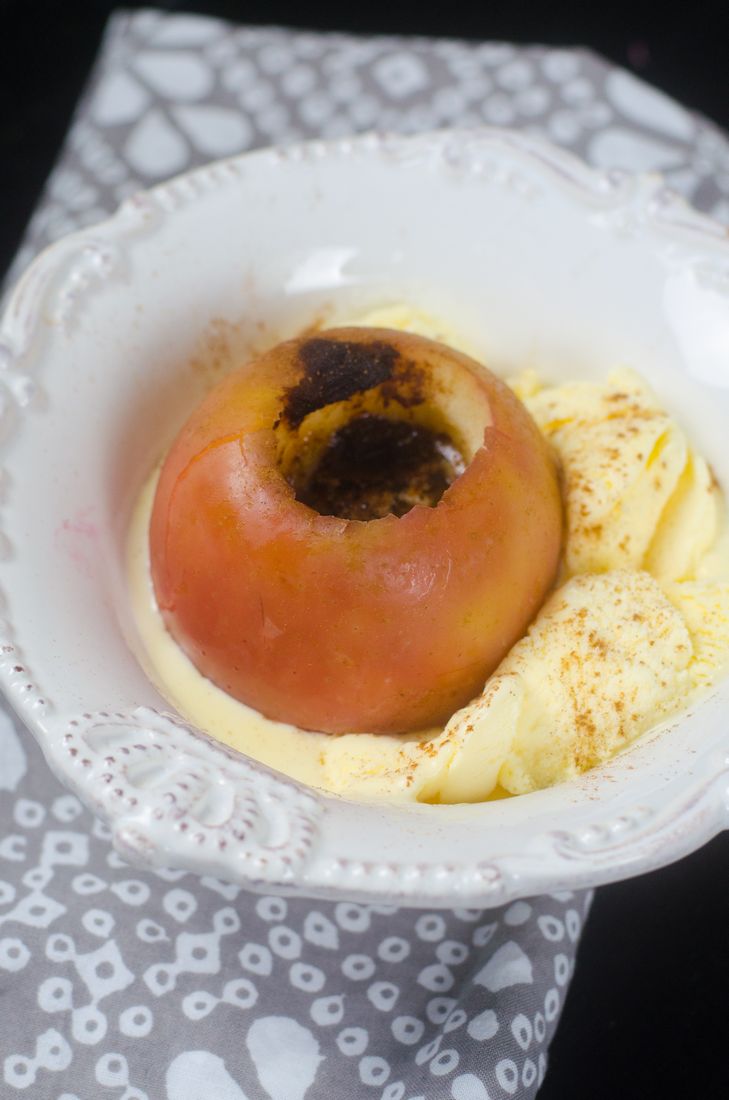 We like to serve it with vanilla ice cream topped in cinnamon. Additionally, the cinnamon adds a bit of extra flavor to the vanilla ice cream.
Other ice creams that might go well with these instant pot baked apples are buttered pecan, sweet cream, and cookie dough.
These ice creams pair well with the apples.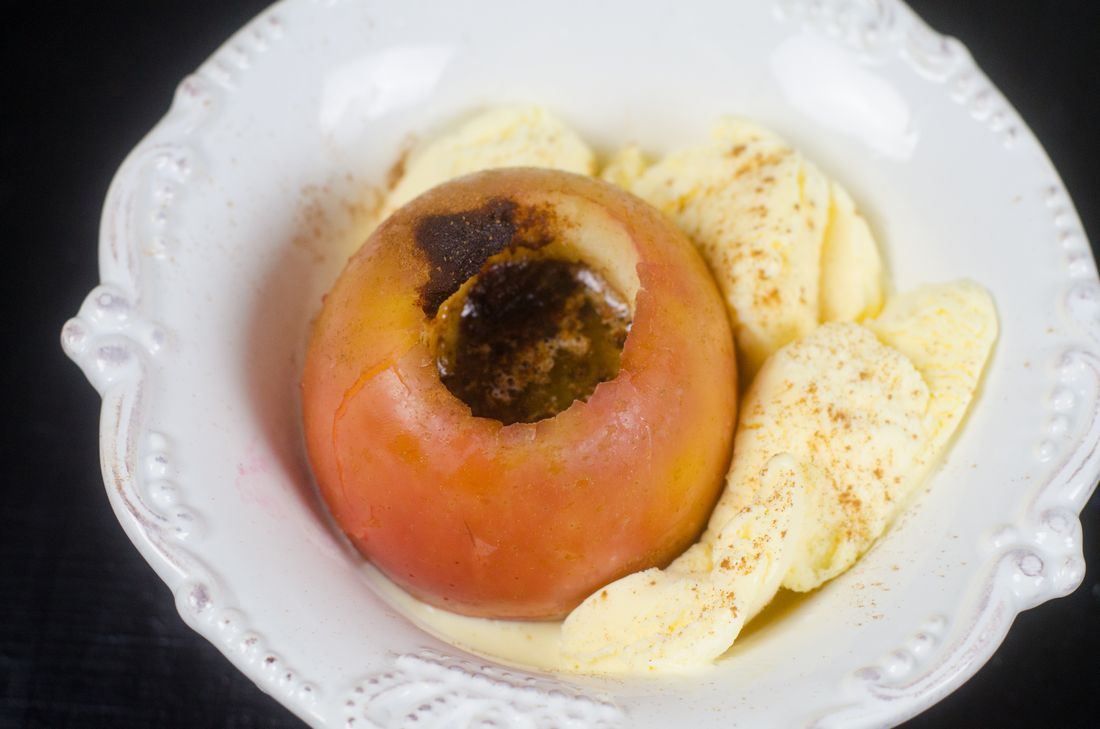 Furthermore, when making these in the instant pot the best way is to put them under high pressure for 10 minutes.
Then after it stops counting leave under pressure for 5 minutes if you like some texture.
If you would like the apple softer then leave it under pressure for 7 to 10 minutes then release the pressure with the quick release button. Don't forget to use the trivet!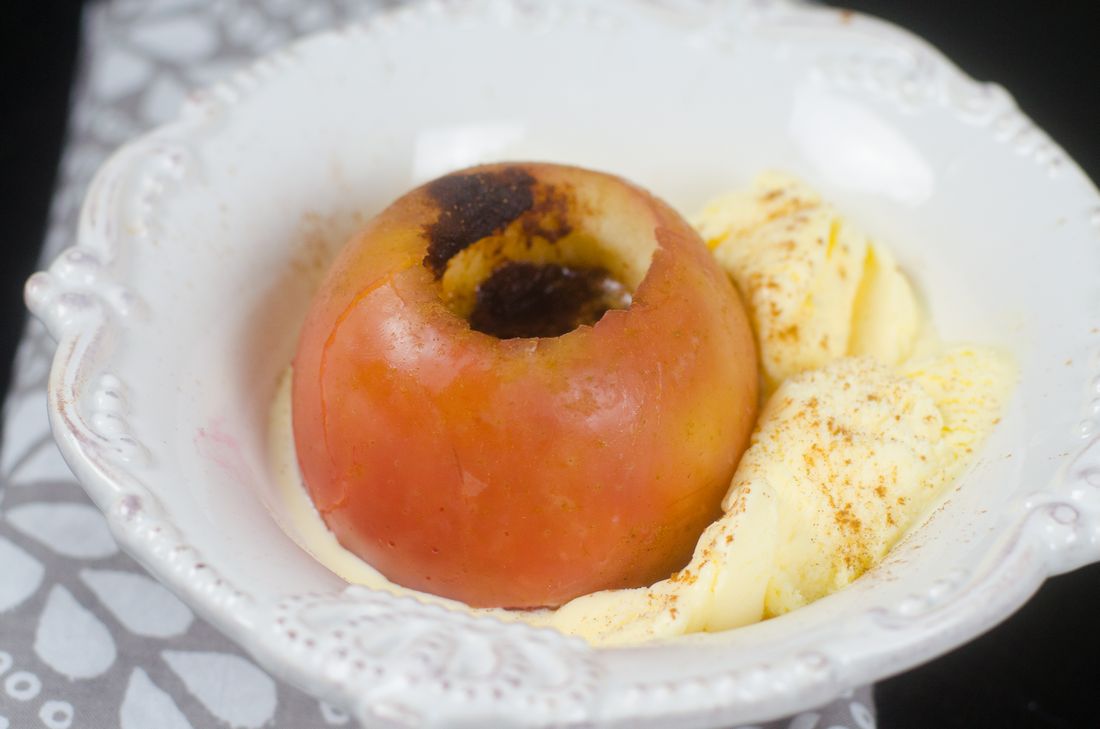 Lastly, we just love these instant pot baked apples and we know your family is going to love them just as much as we do!
This recipe makes four apples at a time and could be a great recipe for Halloween and Thanksgiving as well.
What are your favorite apples? We use a 6 quart instant pot for this recipe.
Pin Me: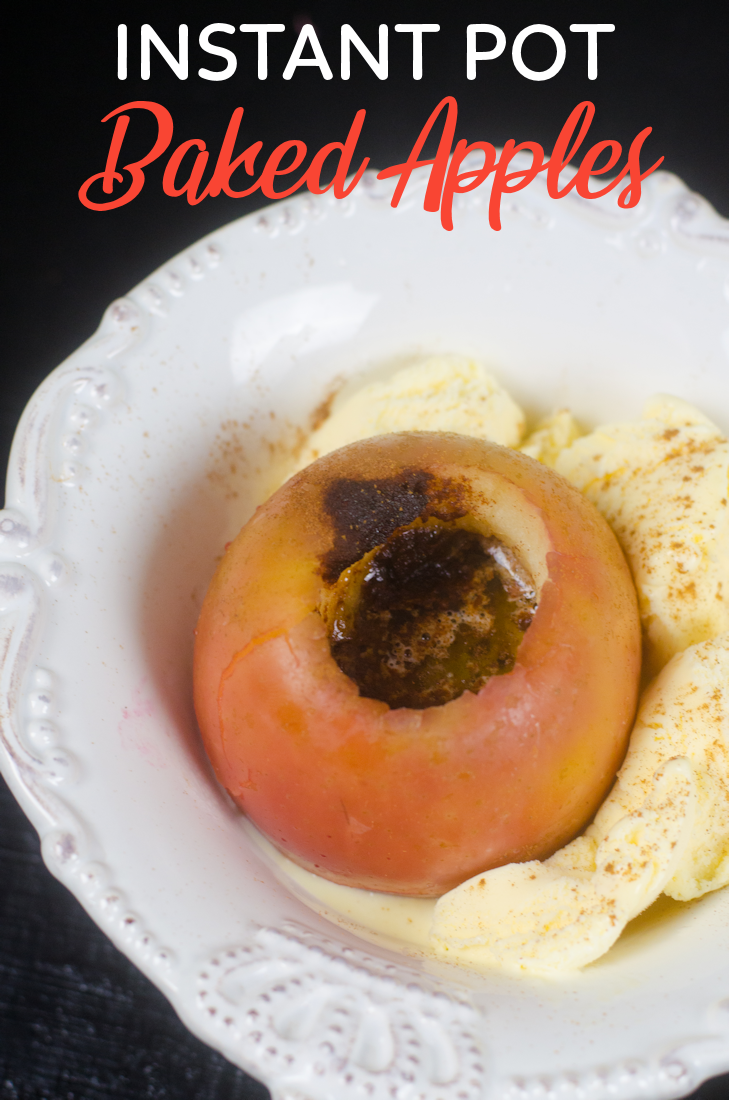 You might like my other Instant Pot recipes :