Instant Pot Teriyaki Pork Recipe is my new favorite quick and easy dinner to cook for my family. It takes about 30 minutes to make in the Instant Pot, and it comes out super delicious. Even my son that's a picky eater approves of this recipe.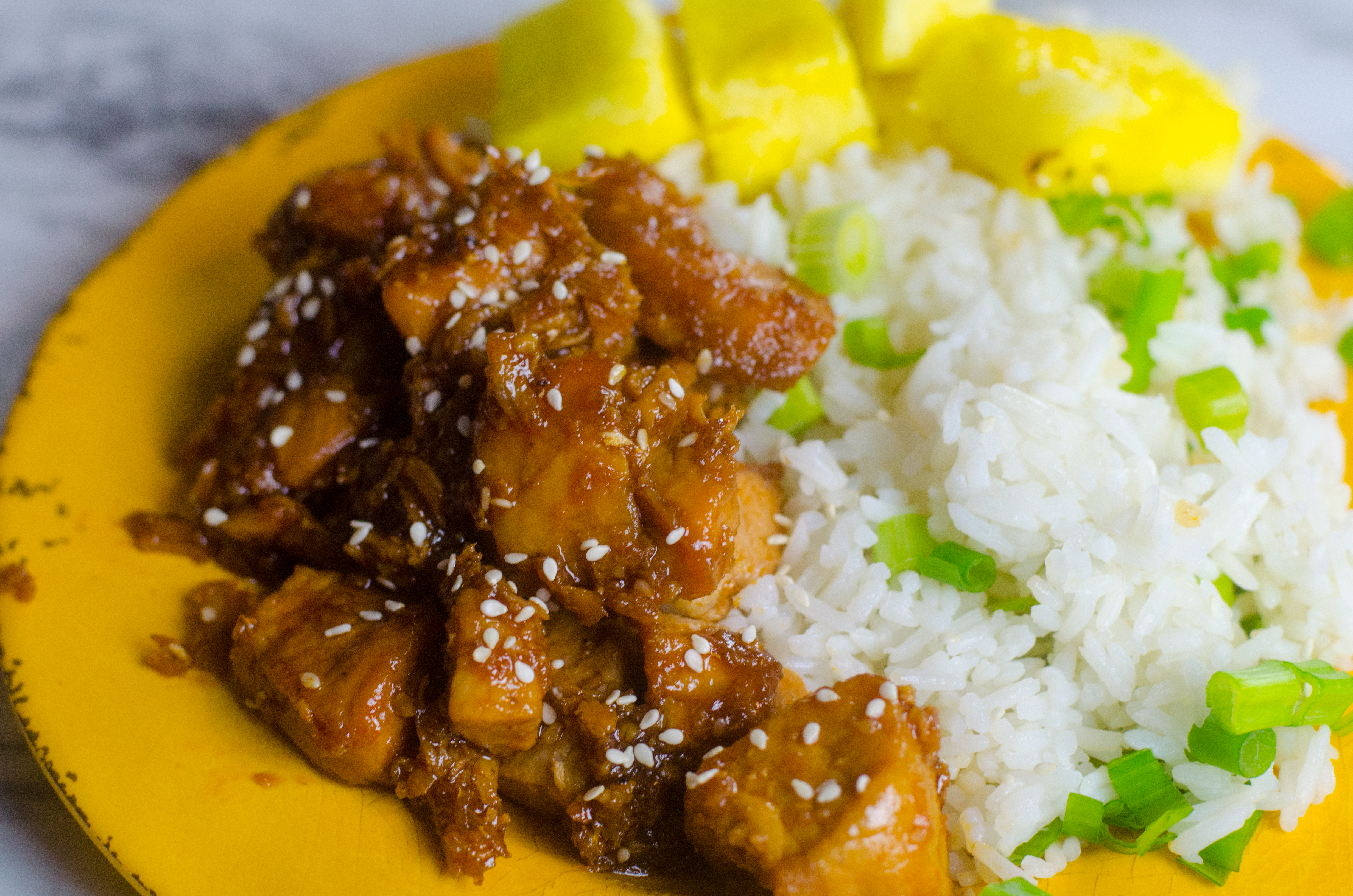 This recipe reminds of a lunch plate I ate once while I while vacationing in Hawaii, when we stopped at this little roadside diner to eat. I remember when the food came out I surprised to see pineapple sitting on top of my rice and pork. That was actually my first experience eating pineapple in my food.
Usually I eat pineapple as a dessert not in my food. I always thought pineapple was suppose to be eaten in treats like the ones we found at the Dole Plantation in Wahiawa, Hawaii. The Pineapple Plantation had the best Dole Whip ice cream with chunks of juicy pineapple and bags of sweet candied pineapple. I remember thinking I was in pineapple heaven!
After my trip to Hawaii, I started experimenting with pineapple in my recipes. Once I made a Cajun Jambalaya with Pineapple. I think that night for dinner my family ordered pizza. I think I'll stick to this Instant Pot Teriyaki Pork Recipe instead. This teriyaki pork recipe is sweet and spicy just the way I prefer it!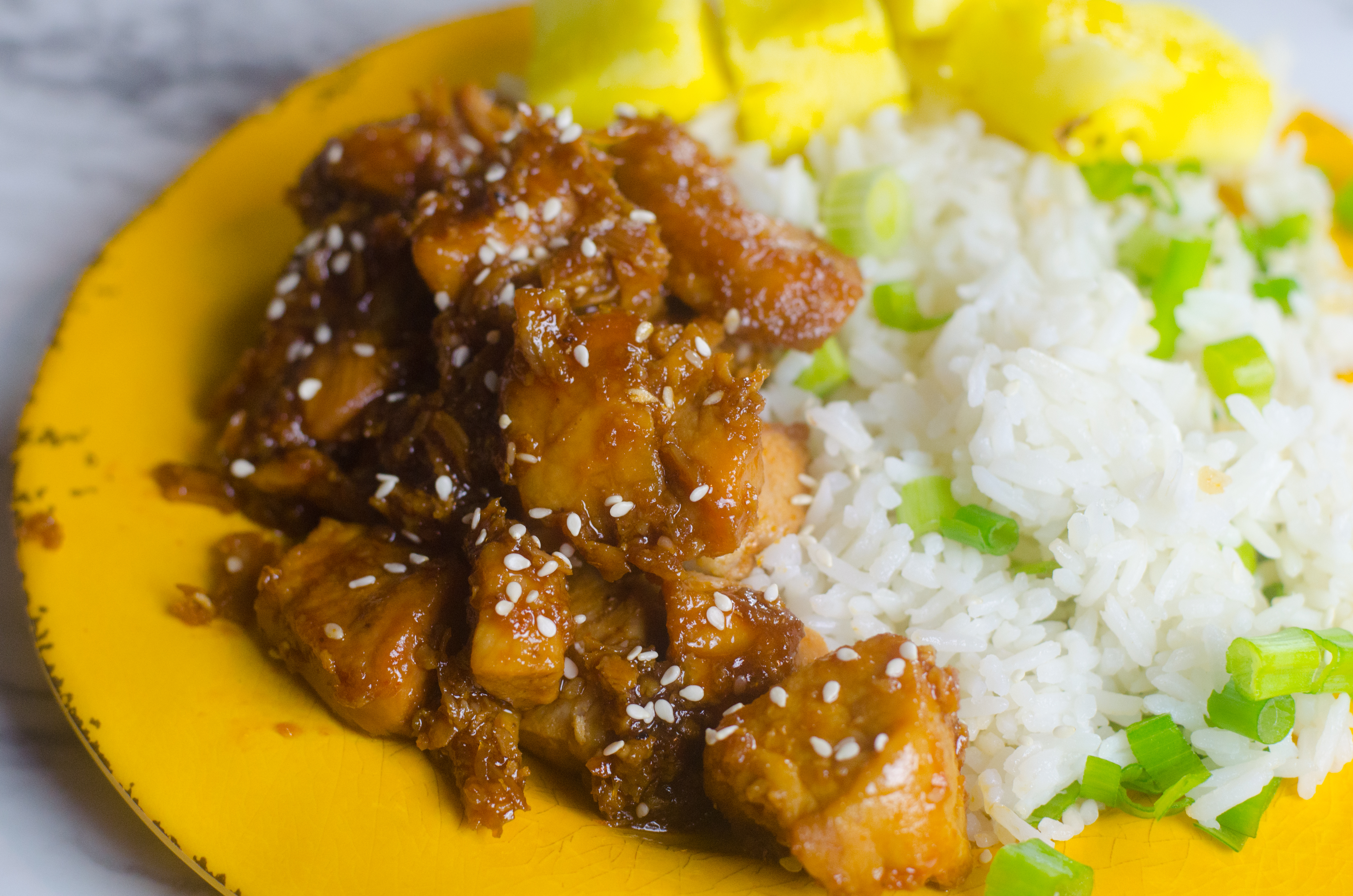 Do you have an Instant Pot? It's an easy way to cook a delicious meal for your family without all the work standing over a hot stove. You could even make dessert and many other amazing things in an Instant Pot. If you're looking for an instant pot check out this 6 quart instant pot like we have.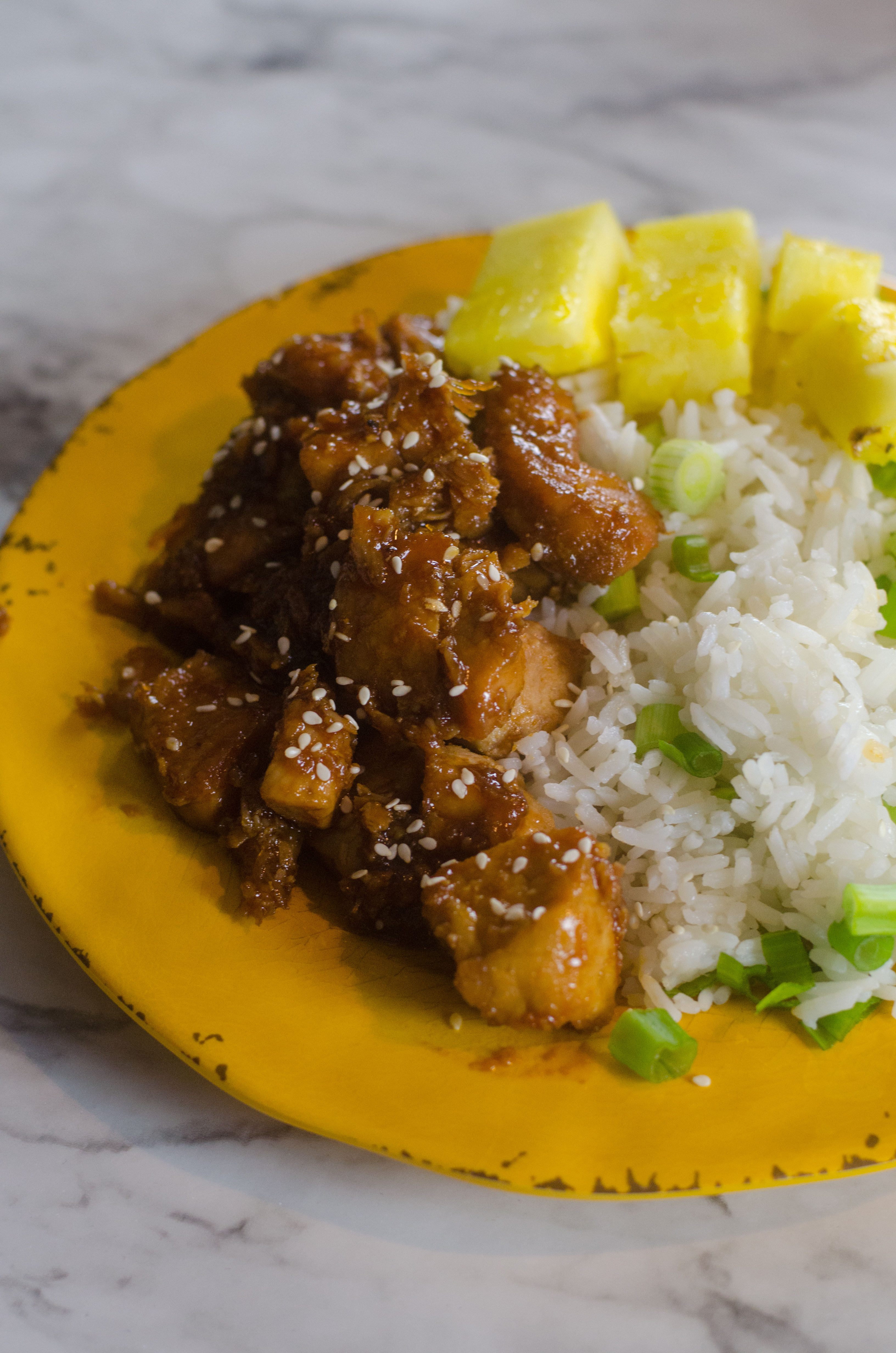 PIN ME: