This Bacon Pea Salad is a quick and simple side dish that can easily be made in minutes. It's the perfect dish to serve any night of the week.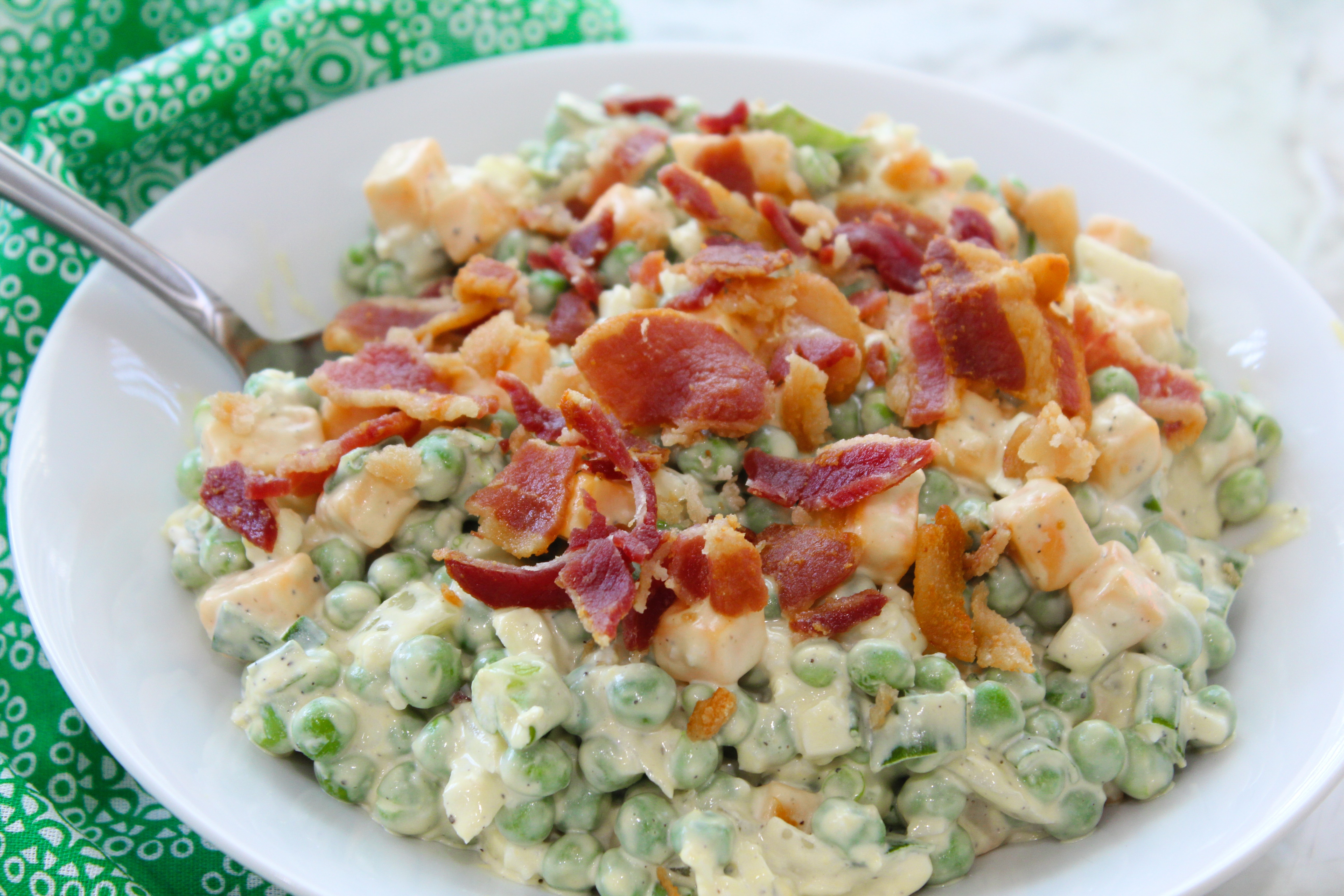 Family gatherings is the perfect excuse to break out some of your family's best recipes, fire up the grill, and invite friends and family over to enjoy good food and company.
Bacon Pea Salad is one of those dishes that brings back fond memories of my childhood.
My mom and her relatives would take turns hosting barbecues in their backyards and serving up some of their most excellent comfort foods.
Do you have a favorite comfort food?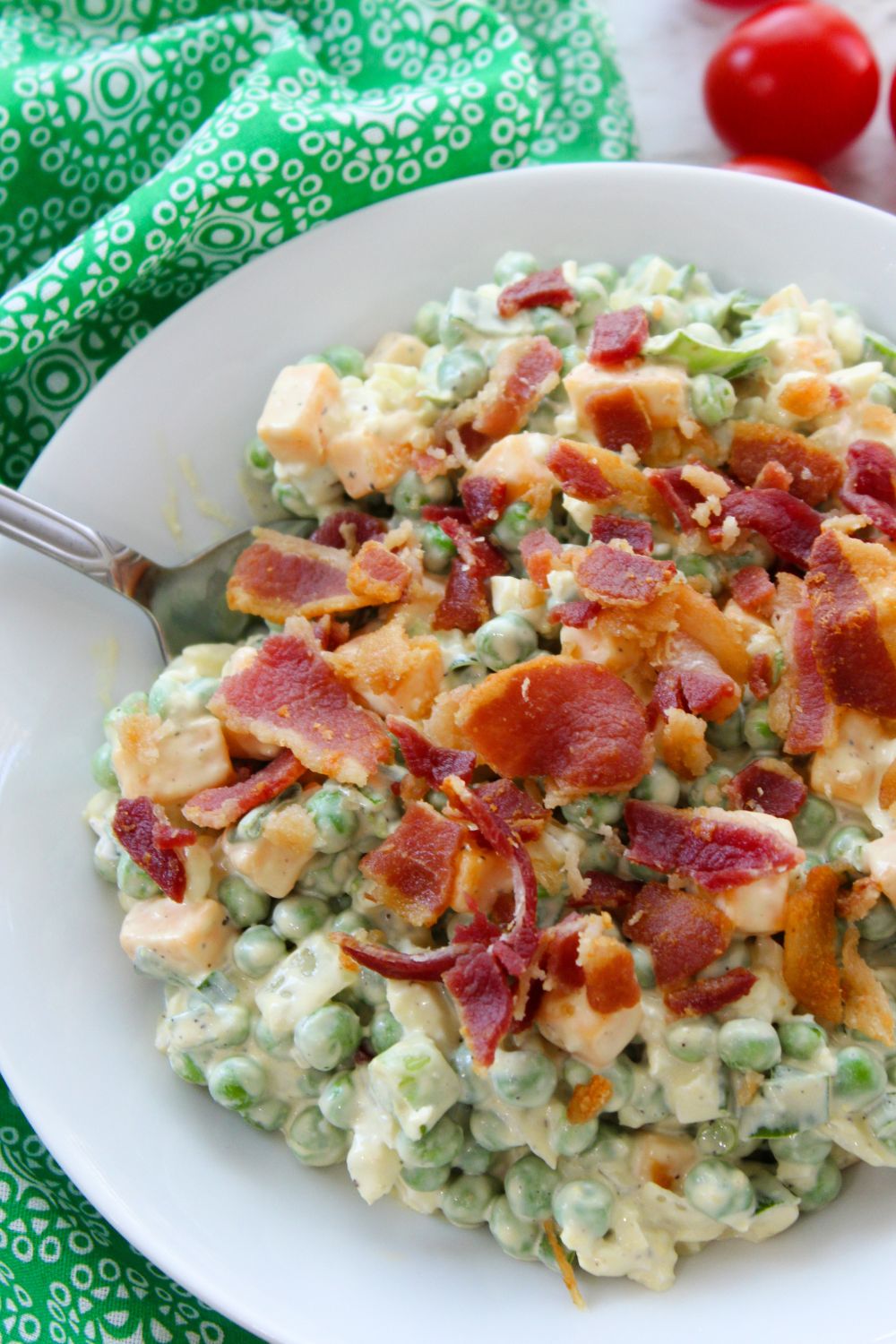 My husband and I enjoy hosting backyard barbecues for our family and friends. It's the perfect way for us to share a family tradition with our child.
Surprisingly, this Pea Salad with bacon and cheese is one of my son's favorite side dishes to eat. He prefers eating it cold just like me.
Sometimes the weather during can be downright miserable especially here in South Louisiana.
When I was growing up my cousins and me would jump in the bayou to cool off, now you couldn't pay to jump in that Alligator infested water.
Instead of having the bayou to cool us off, we serve ice-cold beverages and a lot of cold side dishes like the Bacon Pea Salad that is refreshing and helps us beat the heat.
Also, we set up a pool for the kids and give them water toys to help them stay cool.
Occasionally you might find an adult floating in the kiddie pool or running around chasing the kids with water balloons.
Nevertheless, no matter how hot the days get we always have a wonderful time with our family reminiscing and eating delicious food!
Do you have a family tradition? Have you tasted Pea Salad?
I hope you enjoy this delicious old-fashioned recipe!
More recipe you may like:
PIN the Bacon Pea Salad