Instant Pot Red Beans and Rice is now my go to way of making red beans and rice. It takes me half the time and comes out seriously perfect! When my friend insisted that I get an instant pot I kept telling her I would do it after my trip to Disney. One evening my husband came home with a surprise and it was an Instant Pot! I am really thankful he did because this Instant Pot is seriously awesome!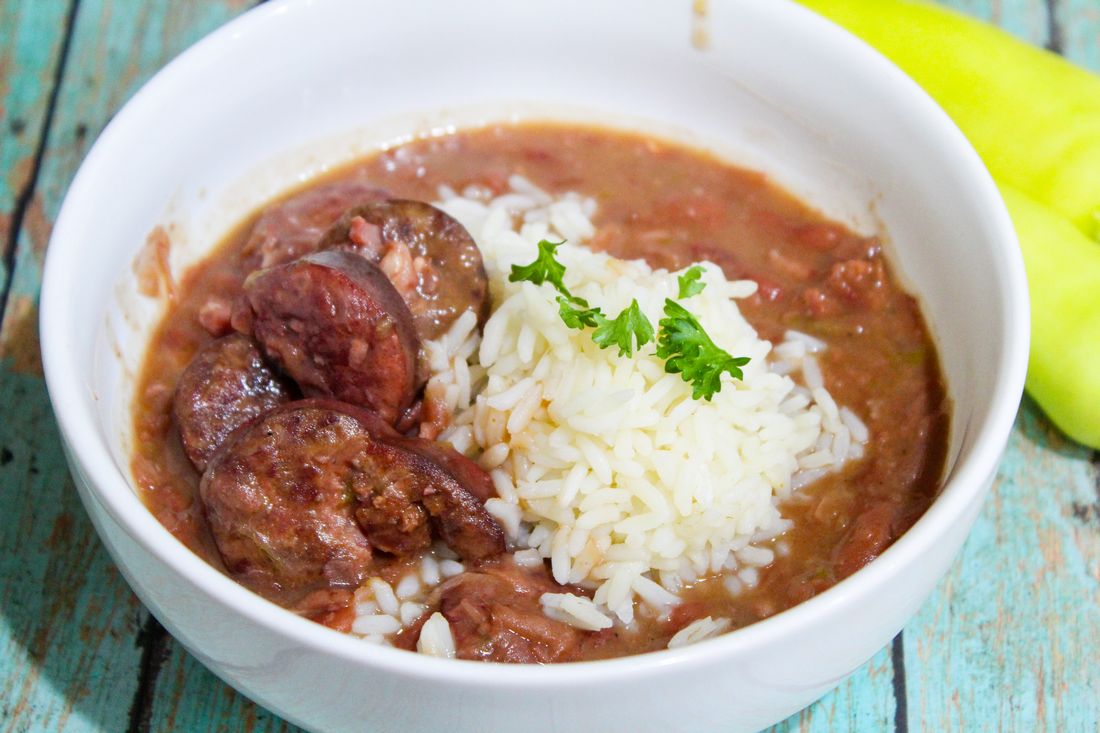 I enjoy it because it allows me to create new and convert old recipes that will be fantastic to share here with all of you. Just like this Instant Pot Red Beans and Rice. This is a country southern home staple favorite that you just can't live without.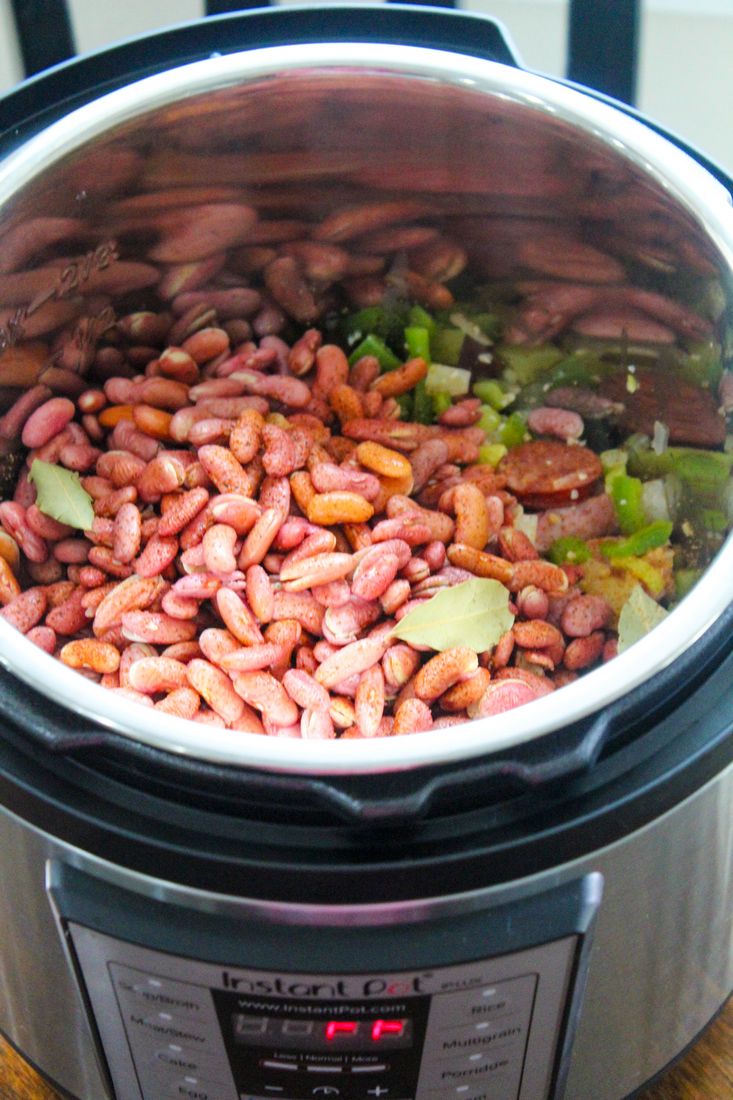 My friend also mentioned how she would love a red beans and rice recipe for her instant pot. I used my traditional recipe for this and converted it to instant pot settings. It really came out so darn good! You can use different kinds of sausage but this is the one we like. Same thing goes for the cajun seasoning. You can add more if you like it spicy or you can add less seasoning if you are more of a mild type of person. Less is better usually with younger kids if you plan to serve it to kids.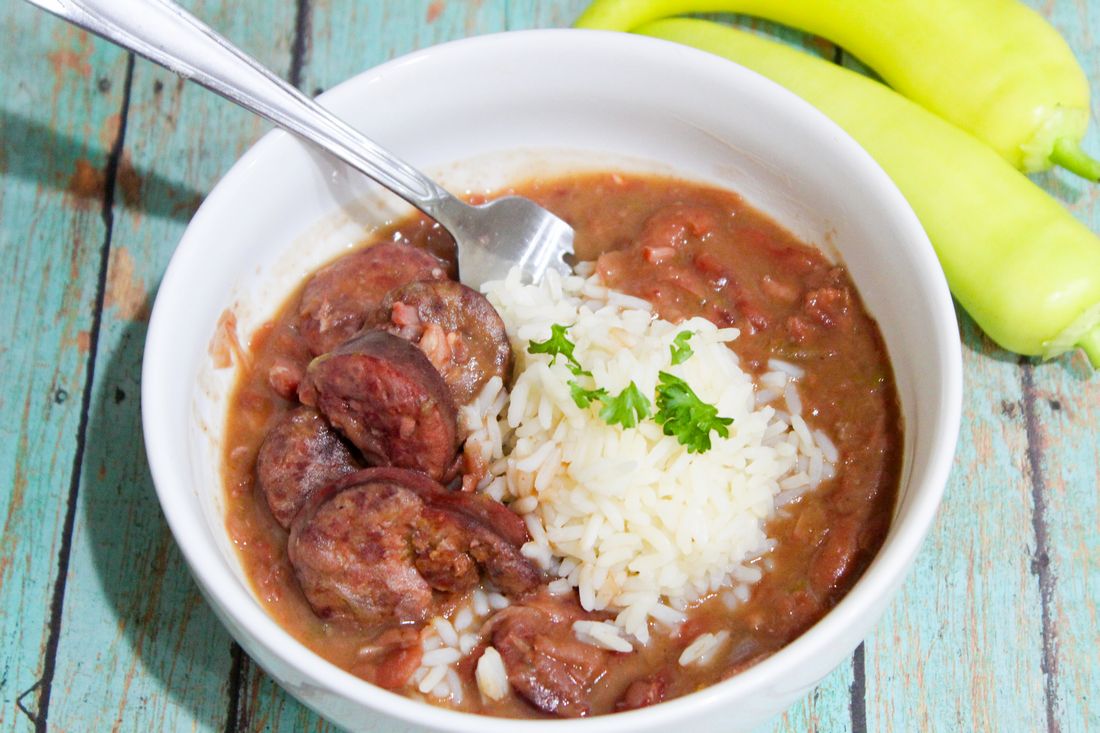 Do you have a go to dish for your family? I know this one of ours and it's so exciting to have it cook in half the time. Is there recipes you would like to see me convert to instant pot? If so, just stop by the comments and let me know. I'd love to give it a chance. Especially if the recipe comes from my own blog 🙂 If you're looking for an instant pot check out this 6 quart instant pot like we have.
Print
Instant Pot Red Beans and Rice
---
Author:

Prep Time:

3 hours 20 minutes

Cook Time:

40 minutes

Total Time:

3 hours 60 minutes

Yield:

6 to 8 Servings

Category:

Dinner

Cuisine:

Cajun
Ingredients
1 tbsp Olive Oil
1 lb Smoked Sausage Rope (your favorite)
2 Bay Leaves  
1 lb diced ham   
1 Large Yellow Onion (chopped)
3 cloves garlic (Minced)
1 bell pepper ( chopped) 
2 stalks celery (chopped)
1 lb Dried Red Beans (rinse & soak beans at least 3 hours) 
4 cups Chicken Stock
1 tsp Garlic Powder
Cajun seasoning to your liking  or salt & pepper 
parsley for garnishing 
---
Instructions
Rinse and soak the beans at least 3 hours.
Slice the sausage into 1/4″ thick slices. ( use firm sausage)
In a pan on the stove saute the sausage in the olive oil until brown on both sides.
Once the sausage is browned on both sides remove and place in the instant pot. Do not remove the oil from the pan.
Saute the veggies in the pan until tender then pour into the instant pot.
Add the ham, beans, and chicken stock to the Instant Pot.
Add the cajun seasoning, garlic powder, and the bay leaves. Stir to combine.
Place the lid on the pot, twist to lock the lid, and turn the valve in the sealed position.
Press the manual button and set it to "high pressure" for 40 minutes.
Naturally release, once finished remove the lid and use a potato masher to mash beans to desired creamy consistency.
Serve immediately over white rice and garnish with parsley.
Notes
Add tabasco sauce if you like a little heat. 
Pin Me: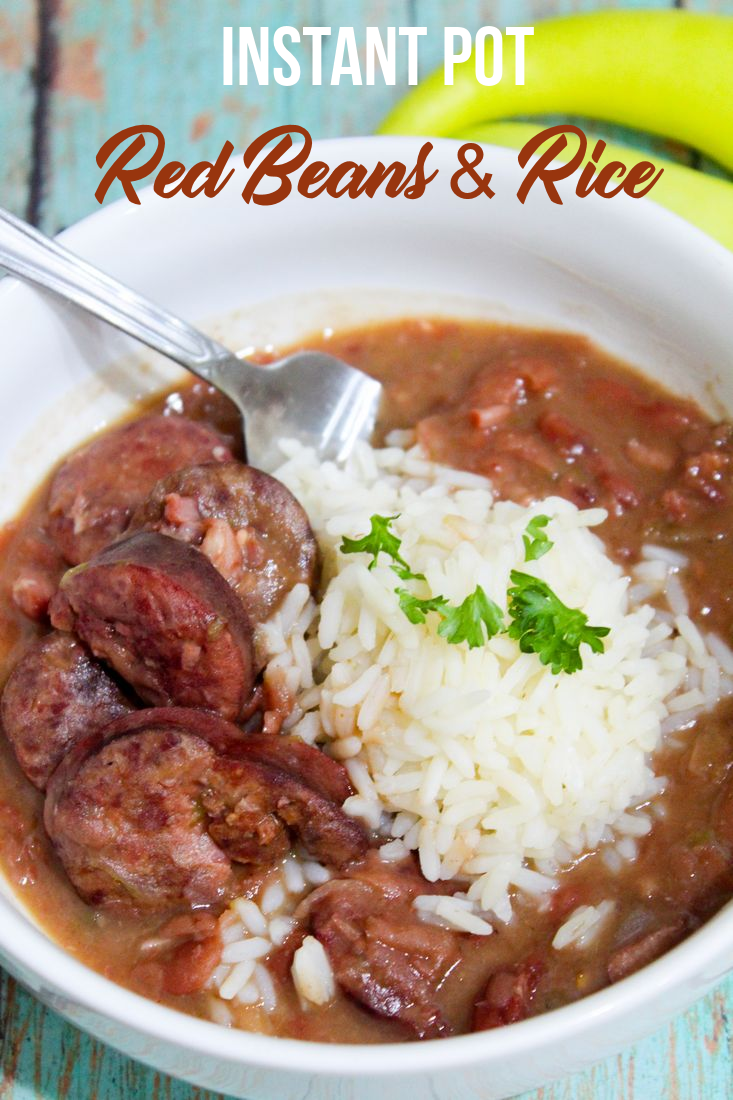 Kim Seghers is a Mom of three, creator of This Ole Mom blog, a family friendly site. Kim is passionate about sharing her love for cooking, crafting, traveling, family, and everything lifestyle.