Instant Pot Red Beans and Rice is now my go to way of making red beans and rice. It takes me half the time and comes out seriously perfect!
When my friend insisted that I get an instant pot I kept telling her I would do it after my trip to Disney.
One evening my husband came home with a surprise and it was an Instant Pot!
I am really thankful he did because this Instant Pot is seriously awesome!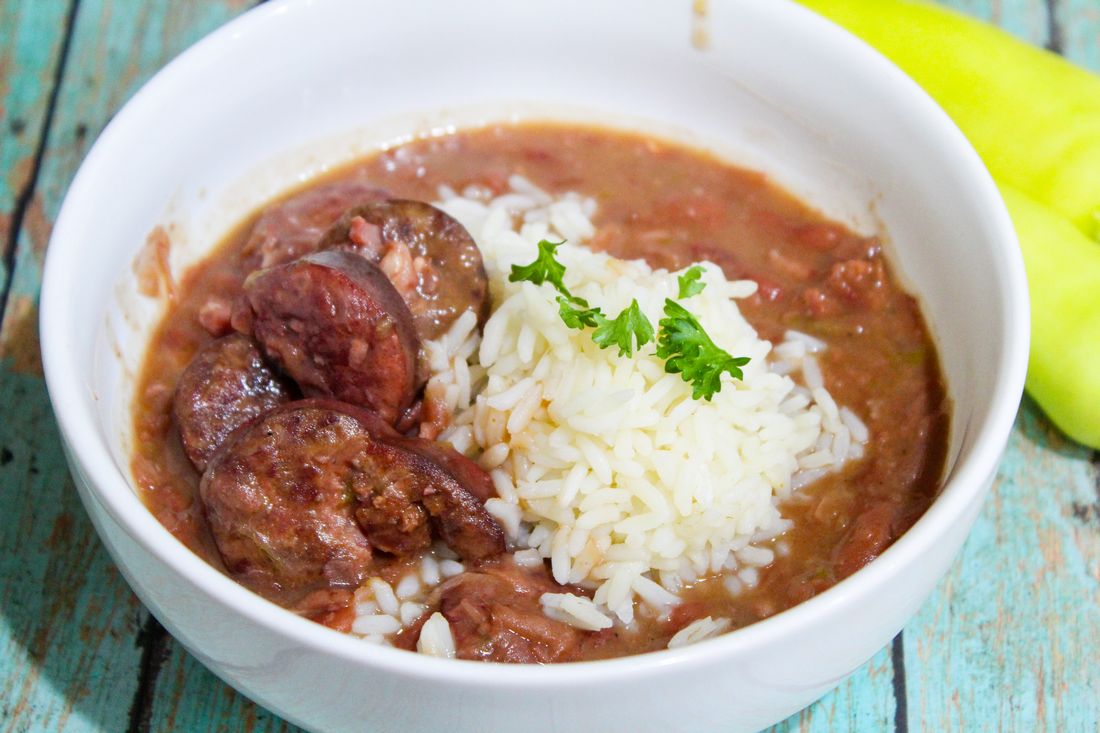 I enjoy it because it allows me to create new and convert old recipes that will be fantastic to share here with all of you.
Just like this Instant Pot Red Beans and Rice. This is a country southern home staple favorite that you just can't live without.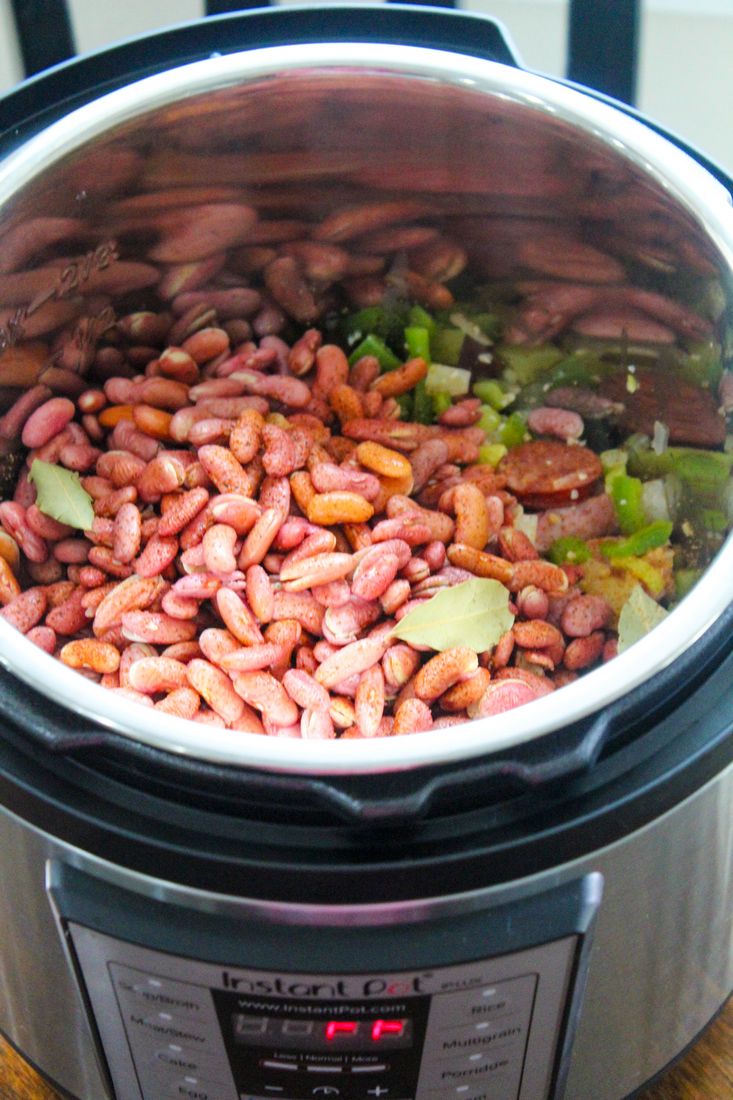 My friend also mentioned how she would love a red beans and rice recipe for her instant pot.
I used my traditional recipe for this and converted it to instant pot settings. It really came out so darn good!
You can use different kinds of sausage but this is the one we like. Same thing goes for the cajun seasoning.
Additionally, you can add more if you like it spicy or you can add less seasoning if you are more of a mild type of person. Less is better usually with younger kids if you plan to serve it to kids.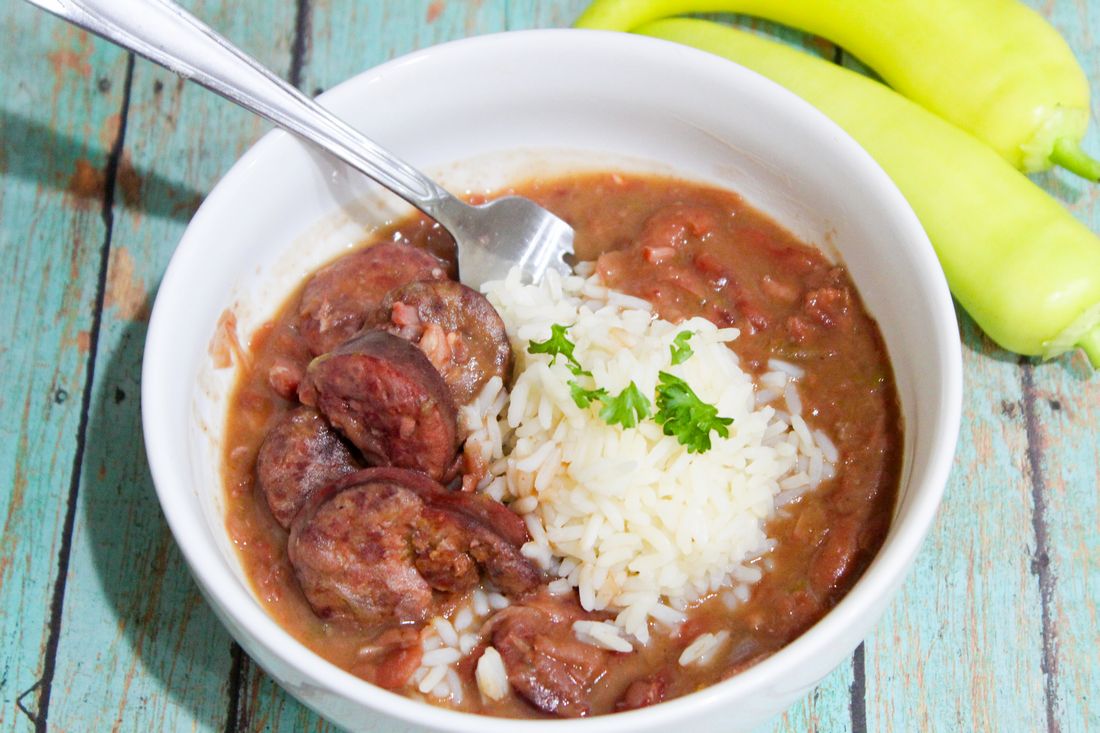 Do you have a go to dish for your family? I know this one of ours and it's so exciting to have it cook in half the time.
Is there recipes you would like to see me convert to instant pot? If so, just stop by the comments and let me know.
I'd love to give it a chance. Especially if the recipe comes from my own blog.
If you're looking for an instant pot check out this 8 quart LUX 80 like we have.
More Instant Pot Recipes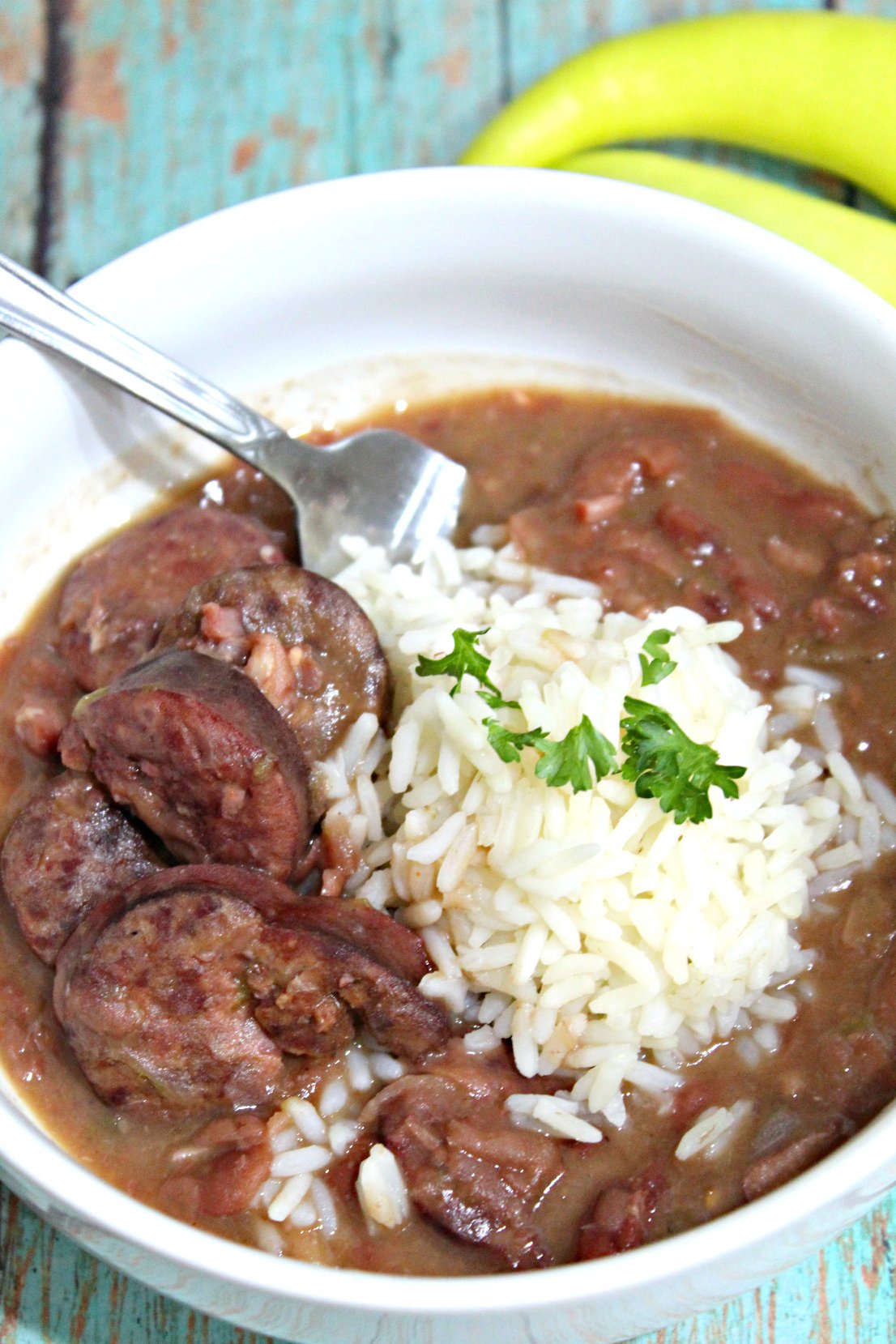 READ BELOW IF YOU DON'T WANT TO SOAK THE BEANS! 
Do You Need to Soak the Beans?
No! You do not need to soak the beans. I prefer to soak them because it makes the beans less gassy.
At least this is what I was told. My mother and grandmother always soaked their red beans, so I soak mine.
I do find it speeds up the cooking time and makes them more tender. But if you're in a hurry and don't have time to soak them then don't!! 
If you don't soak your beans, you'll need to cook them longer. Instead of cooking them for 40 minutes as I did just set the pressure cooker to high and select 60 minutes cooking time.
After the 50 minutes, let the pressure cooker release the pressure naturally. It should take 10-15 minutes.
Check the beans if they aren't tender set for five more minutes. Then continue following my recipe.
FYI– we use Camellia Kidney Beans just in case you were wanting to use the same type of beans we use.
Pin Me: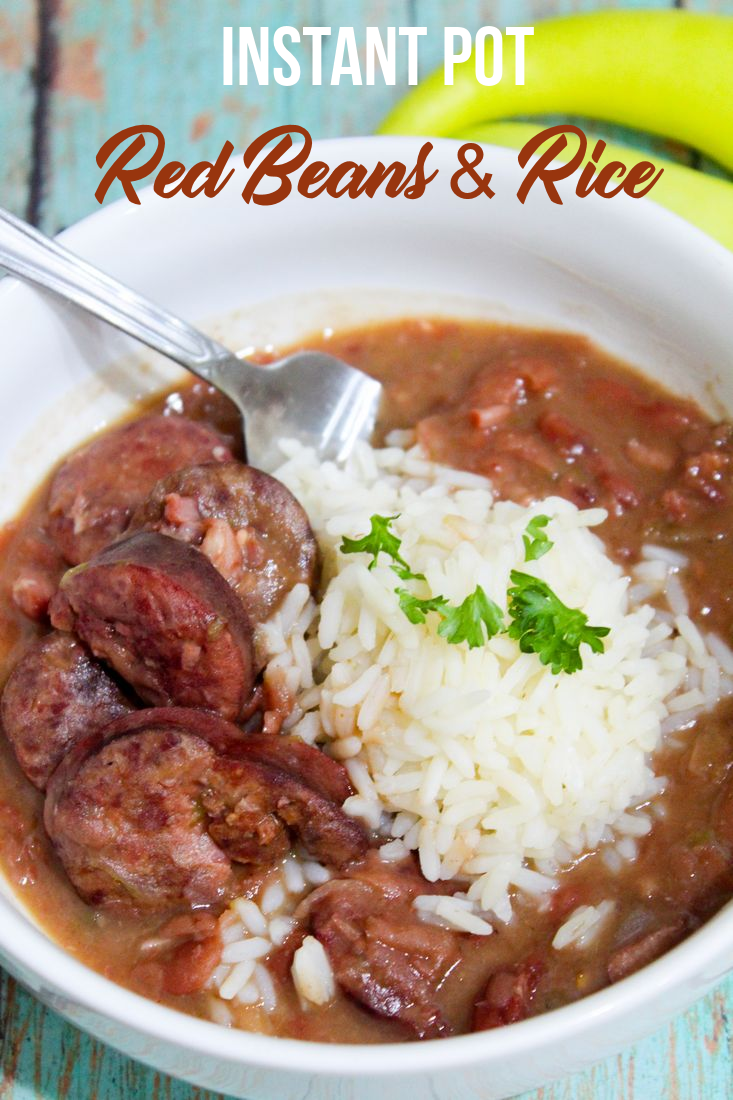 Updated 4/22/2019