Grilled Buffalo Shrimp Skewers are a fantastic addition to add to any meal or use it as the main star of the meal.
When Budweiser sent me the sauces for a recipe submission I just knew I had to use the Budweiser Brewmaster's Premium Marinade Pouch – Buffalo Chicken on some shrimp.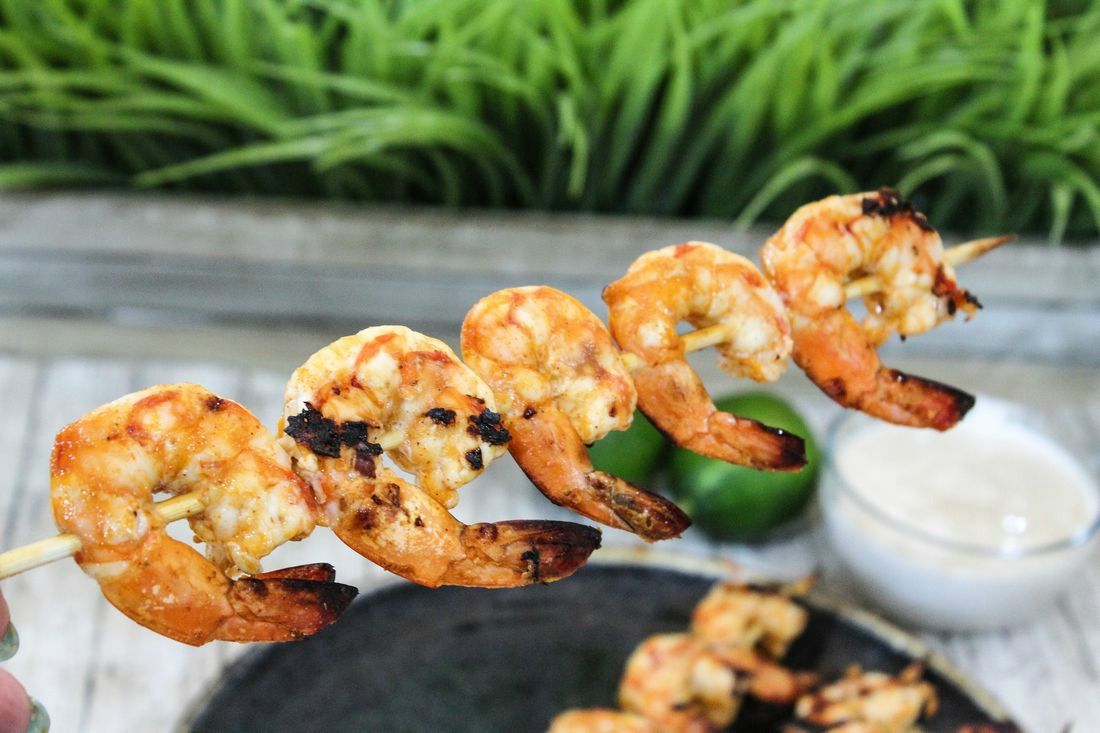 This recipe is really super simple with just two ingredients. Just place the shrimp in the marinade and marinade for three hours.
It just takes minutes after that to grill up the shrimp. This a nice recipe for hot summer nights or gatherings with your friends.
These Grilled Buffalo Shrimp Skewers would go great with a coleslaw on the side with a tad of lime.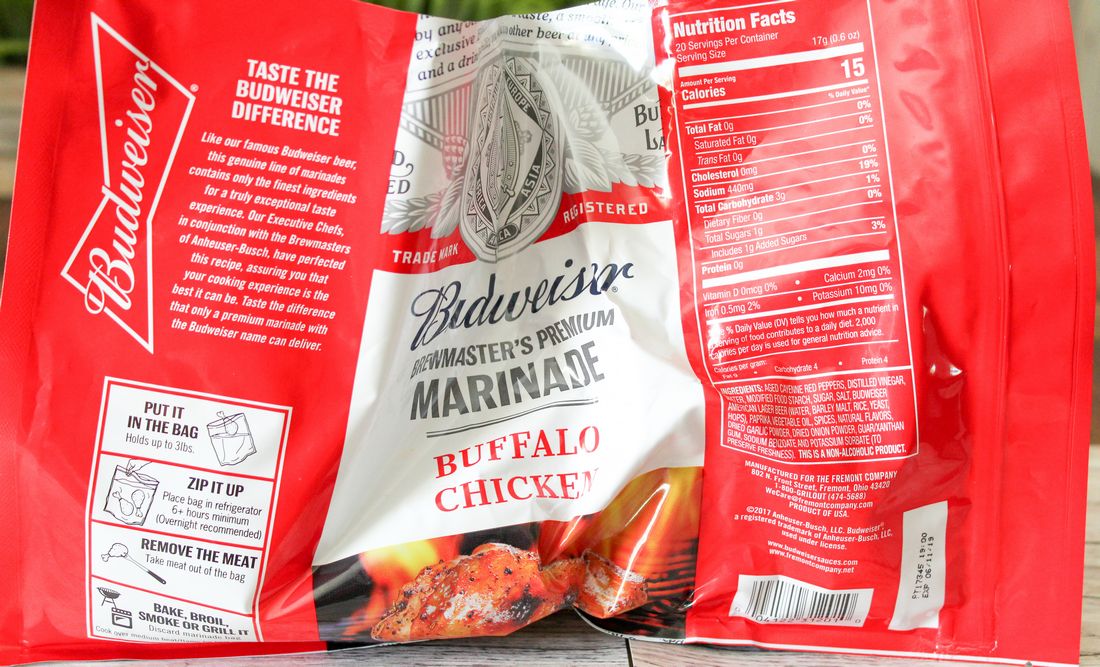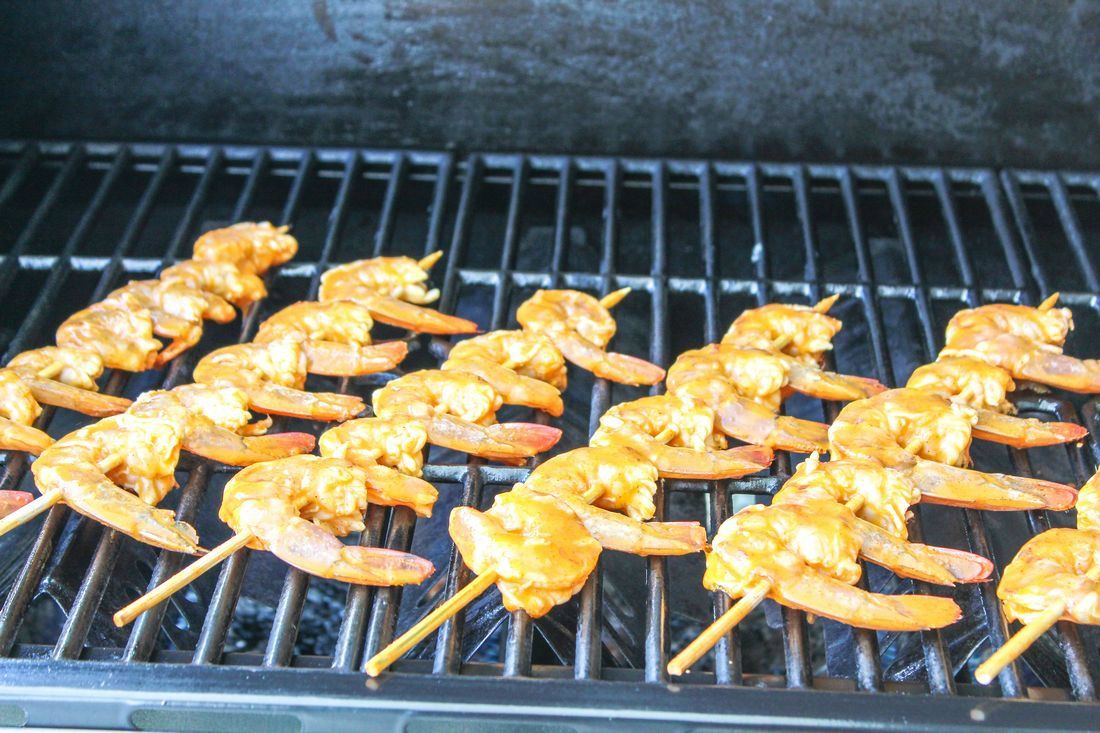 You can find all the Budweiser Brewmaster's Sauces & Marinades at Walmart, HEB, Winn Dixie, Publix, Brookshire's just to name a few of the grocery stores where these products are available.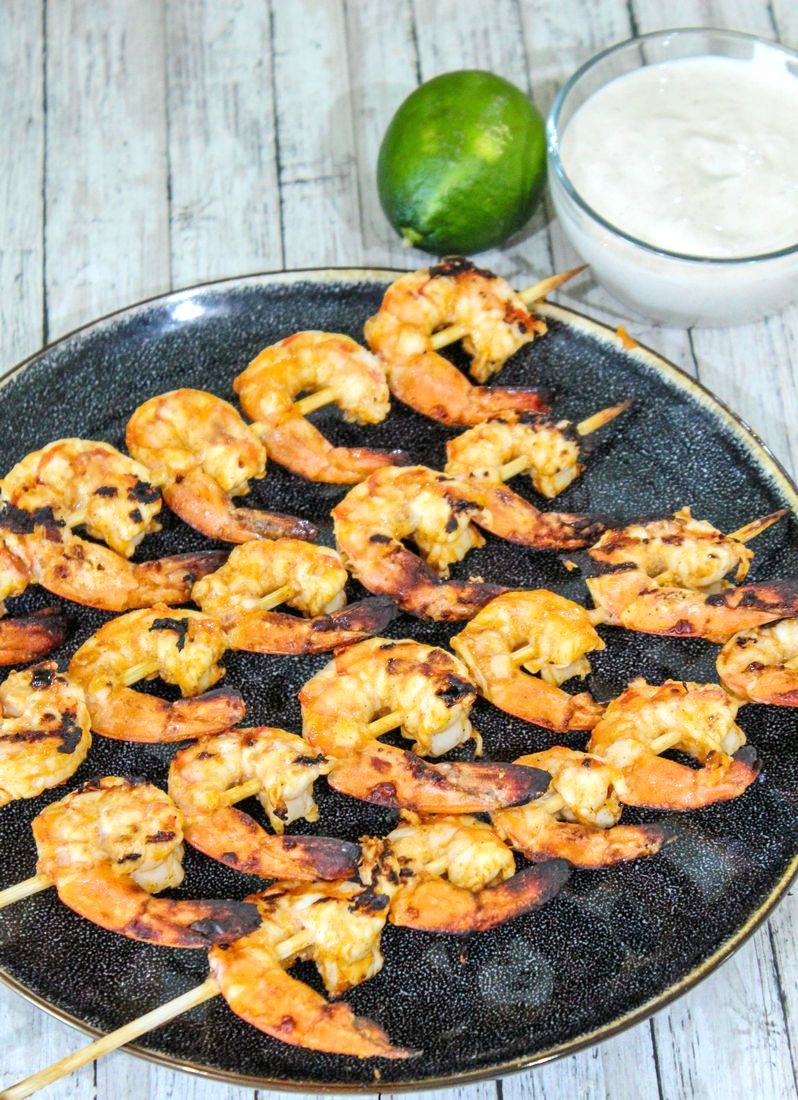 You can dip these in a blue cheese, ranch, or just eat them by themselves. It's really just the perfect summer recipe.
We all know no one wants to be cooking in a hot kitchen. It's like a breath of fresh air to grill outside especially when the meal only takes minutes to grill up!
side dishes for grilled Shrimp Skewers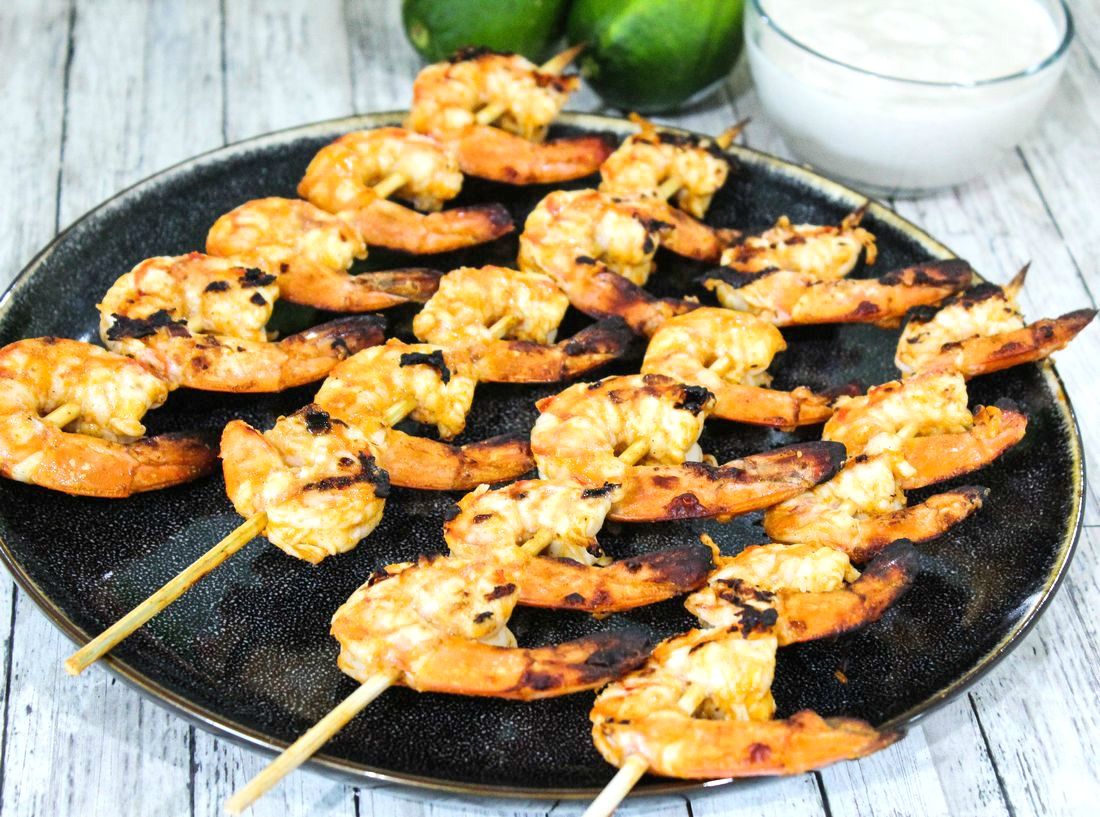 What do you like to put on the grill? I love anything seafood and also burgers.
More Seafood Recipes
You might like my other seafood recipes too. 
Pin Me: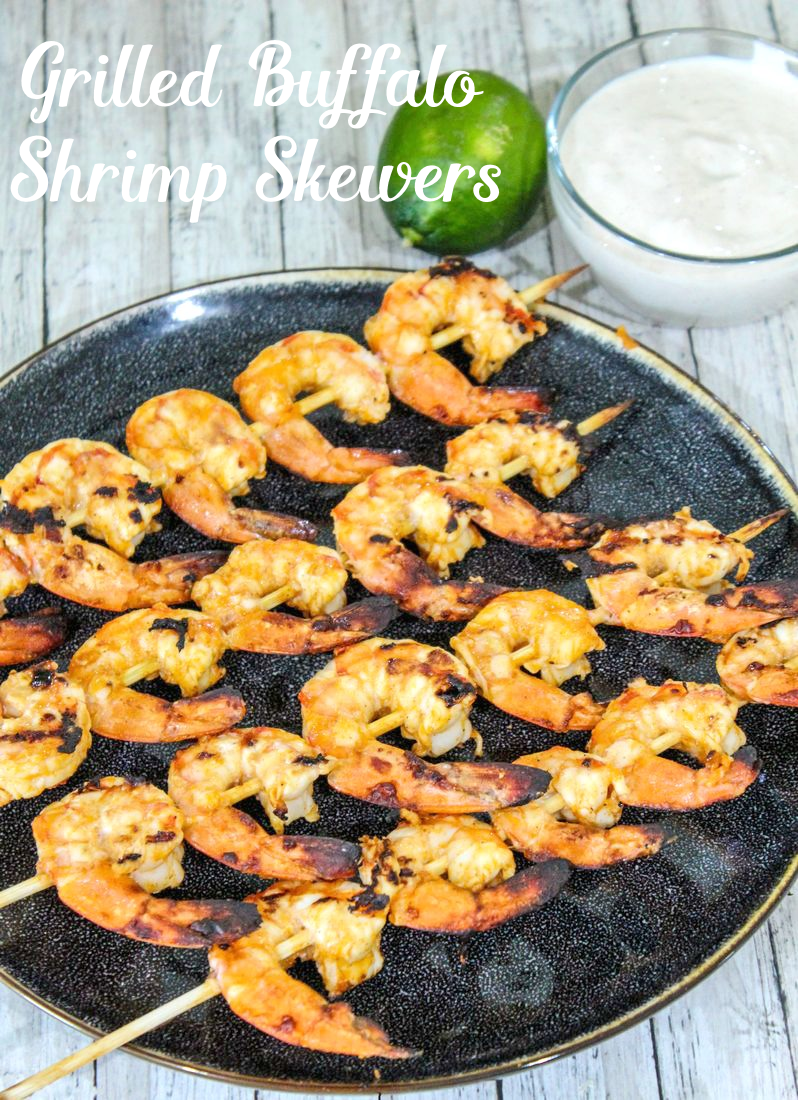 Disclaimer: I was sent a free shipment of Budweiser Brewmaster's Premium Sauces & Marinades to help me facilitate my recipe submission for the "Budweiser Sauces Ultimate Blogger Recipe Challenge".