We hope these Blobby Popcorn Cups get your family excited for the new release of Hotel Transylvania 3: Summer Vacation coming out in theaters July 13th. I know my daughter is excited for the movie she's a huge Selena Gomez fan.
Myself it's hard for me to pick one favorite person or character from this fantastic cast and crew.
My little boy is excited for another Hotel Transylvania movie to be coming out. He enjoys watching and laughing at all the monsters.
Additionally, the big green squishy blob known as Blobby, is one of my son's favorite monsters. I made these Blobby Popcorn Cups to surprise my son.
They're perfect for my family to munch on while catching up on our favorite Transylvania movies.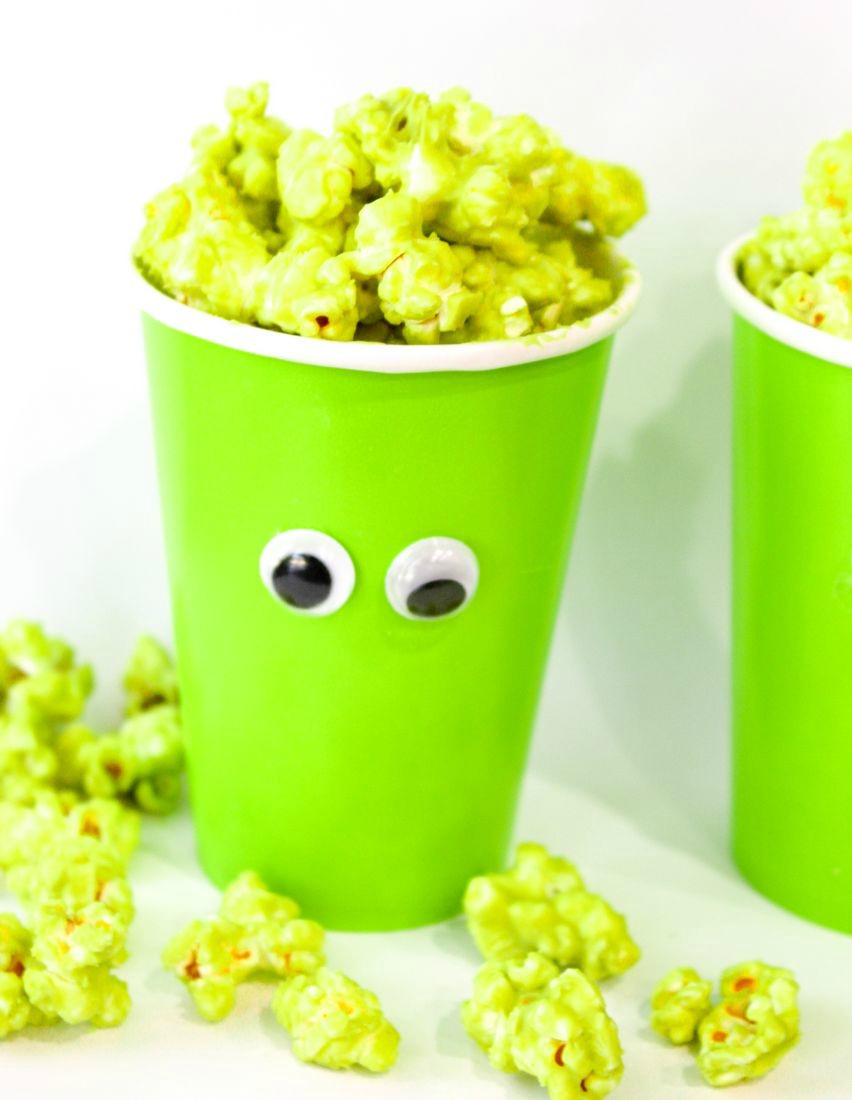 First of all , to get everyone excited for this summer's highly anticipated release of Hotel Transylvania 3: Summer Vacation.
I teamed up with my friend Jenne from Mooshu Jenne   to bring you a Hotel Transylvania DVD Giveaway from Sony Pictures Home Entertainment.
Second of all, make sure to grab your Blobby Popcorn Cups and your little goblins for a fun family movie night of laughing and catching up with your favorite monsters.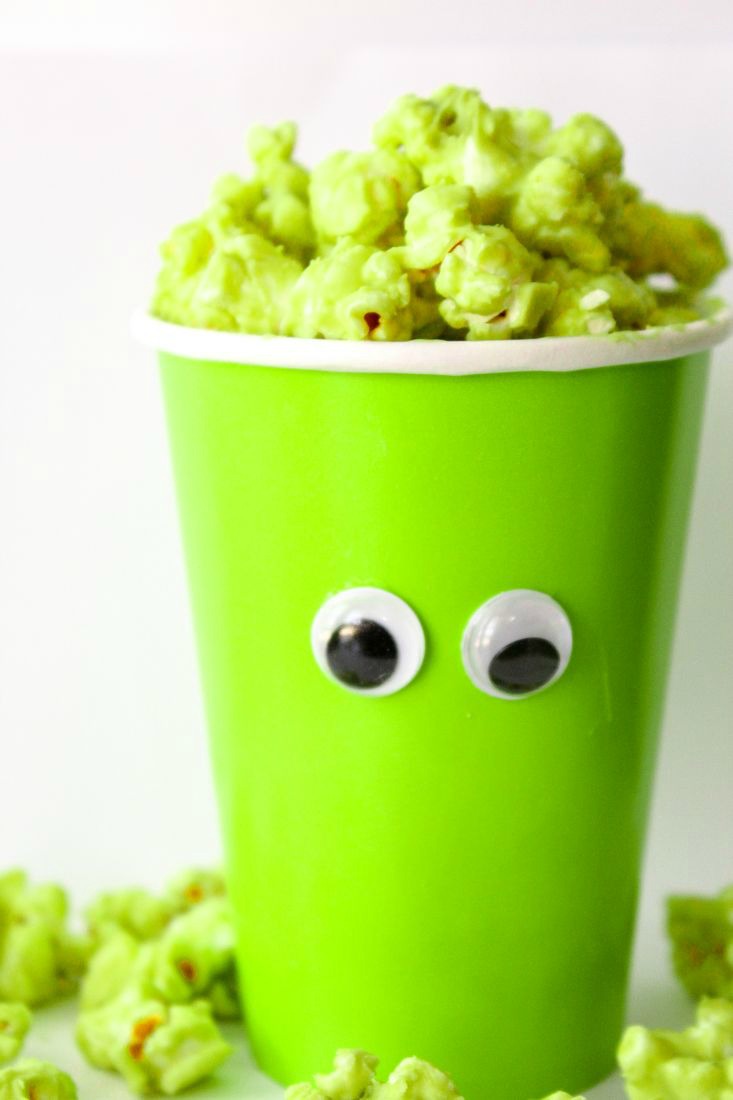 A refresher of the movies for you: 
 HOTEL TRANSYLVANIA:
Welcome to Hotel Transylvania, Dracula's lavish five-stake resort, where monsters and their families can live it up and no humans are allowed.
One special weekend, Dracula (Adam Sandler) has invited all his best friends to celebrate his beloved daughter Mavis's (Selena Gomez) 118th birthday.
Dracula catering to all of these legendary monsters is no problem. The party really starts when one ordinary guy stumbles into the hotel and changes everything. 
HOTEL TRANSYLVANIA 2:
In this monster comedy adventure, everything seems to be changing for the better at Hotel Transylvania!
Drac worries that his adorable half-human, half-vampire grandson, Dennis, isn't showing signs of being a vampire.
When Mavis is on vacation, things get batty as Drac enlists his monster friends Frank, Murray, Wayne and Griffin to put Dennis through a monster-in-training boot camp! 
HOTEL TRANSYLVANIA 3: SUMMER VACATION:
Join our favorite monster family as they embark on a vacation on a luxury monster cruise ship so Drac can take a summer vacation from providing everyone else's vacation at the hotel. 
It's smooth sailing for Drac's Pack as the monsters indulge in all of the shipboard fun the cruise has to offer, from monster volleyball to exotic excursions, and catching up on their moon tans.
The dream vacation takes a dangerous turn when Mavis realizes Drac has fallen for the human captain of the ship, Ericka, who holds a mysterious secret that threatens them all.
Furthermore, I can't wait to see Hotel Transylvania 3: Summer Vacation at the movies with my family.
It looks like such a fun movie for the whole family. I might even try sneaking a few Blobby Popcorn Cups into the show.
BONUS: Surprise your kids with these fun Hotel Transylvania Lunch Box Quote Notes. Print the lunch box notes out on cardstock, cut them out, and place in your kid's lunchbox.
Download Hotel Transylvania Lunch Box Quote Notes printable here.