This Instant Pot Two Bean Soup is an easy and delicious soup to make. It's the perfect comfort food for cold winter days.
The cold air is rushing it's way over the area. Makes you feel like breaking out the soup pot. But wait your not in for all that work are you.
If not then I have the best Instant Pot soup to warm up everyone in the house. Pair it with corn bread and butter. Oh you will be the house favorite.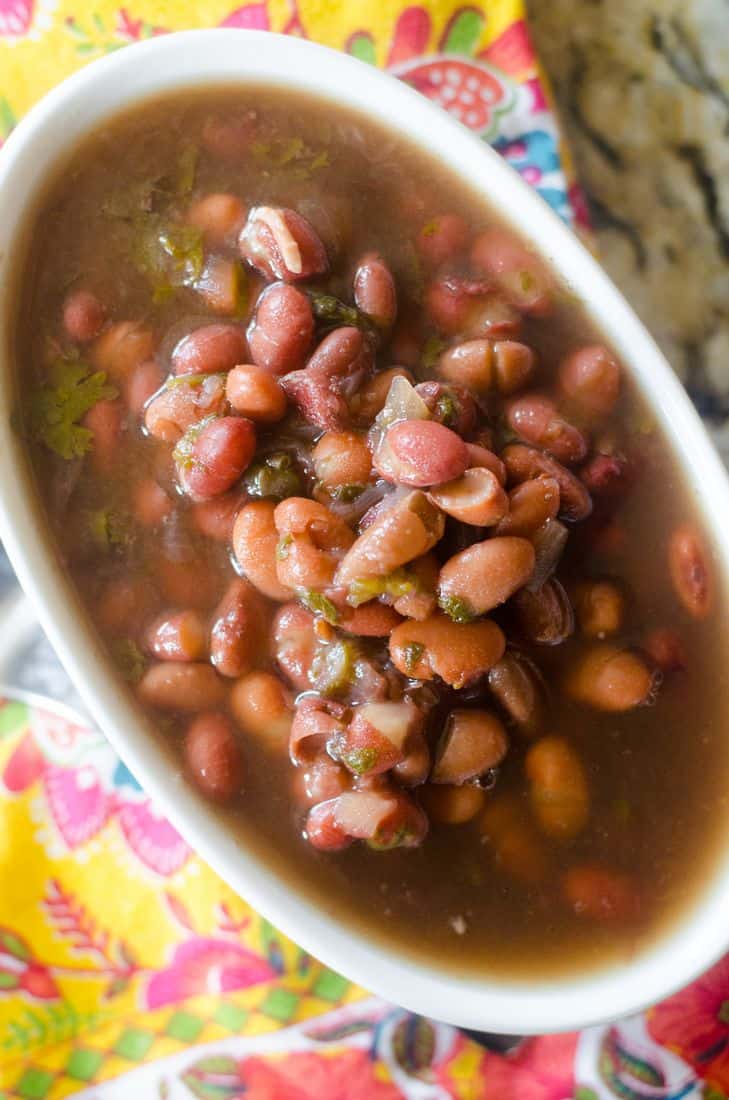 When those temperature drop it seems like it is so cold but honestly we are just not used to the cold.
It's funny how soon 50 will be warm compared to 30. I mean it is but when you first feel 50 degrees you like where is the scarf, the blankets, and the couch. Come on you know your like that!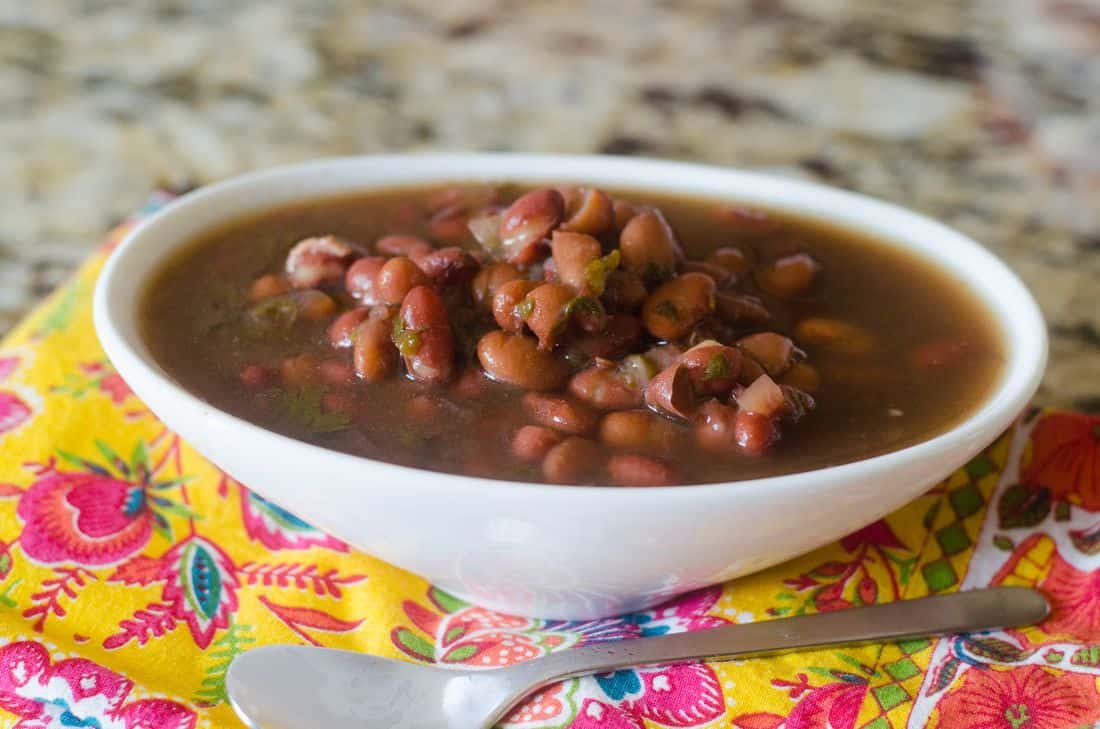 Then the weather settles in and your already planning Thanksgiving dinner and Christmas gifts.
You'll pulled out all those sweaters, cardigans, and even those boots short and tall.
Although, you probably forgot to pull out those comfort recipes like this Instant Pot Two Bean Soup. It seriously will warm the soul!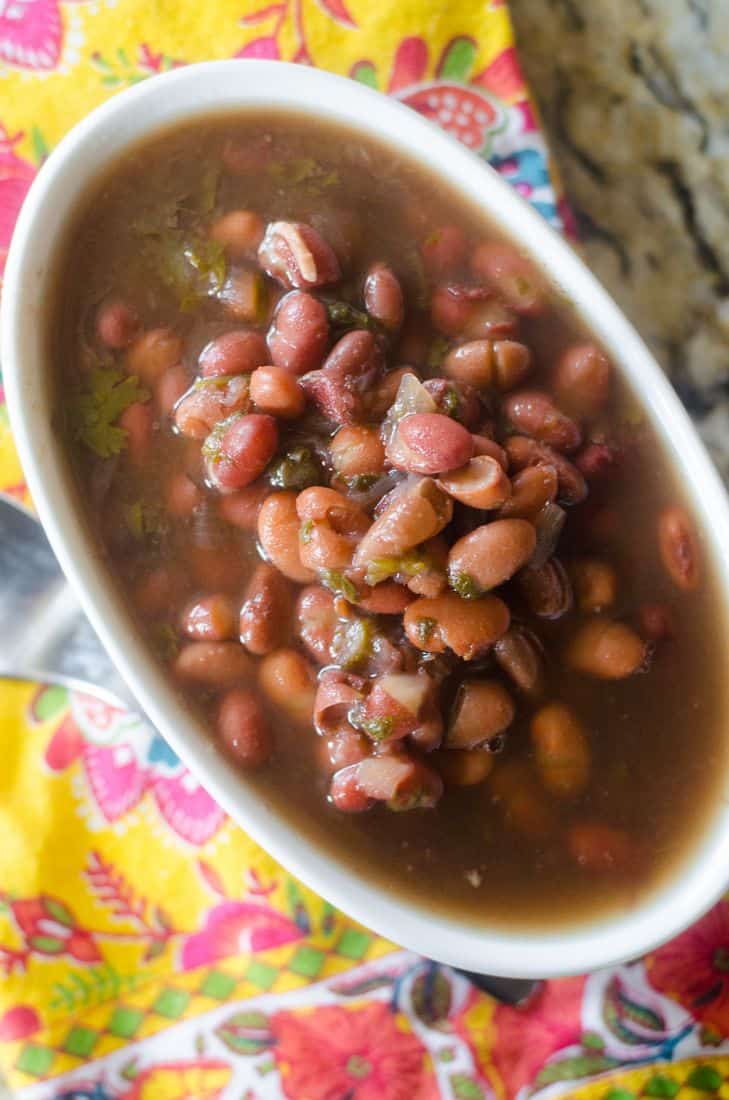 It's easy to adjust the heat in this soup. Just add more or less of the serrano and jalapeno peppers.
Seriously, though but don't forget to always remove the seeds. Seeds are the one thing that can easily make this soup be fire hot. Unless you like it hot it's best to leave the seeds out.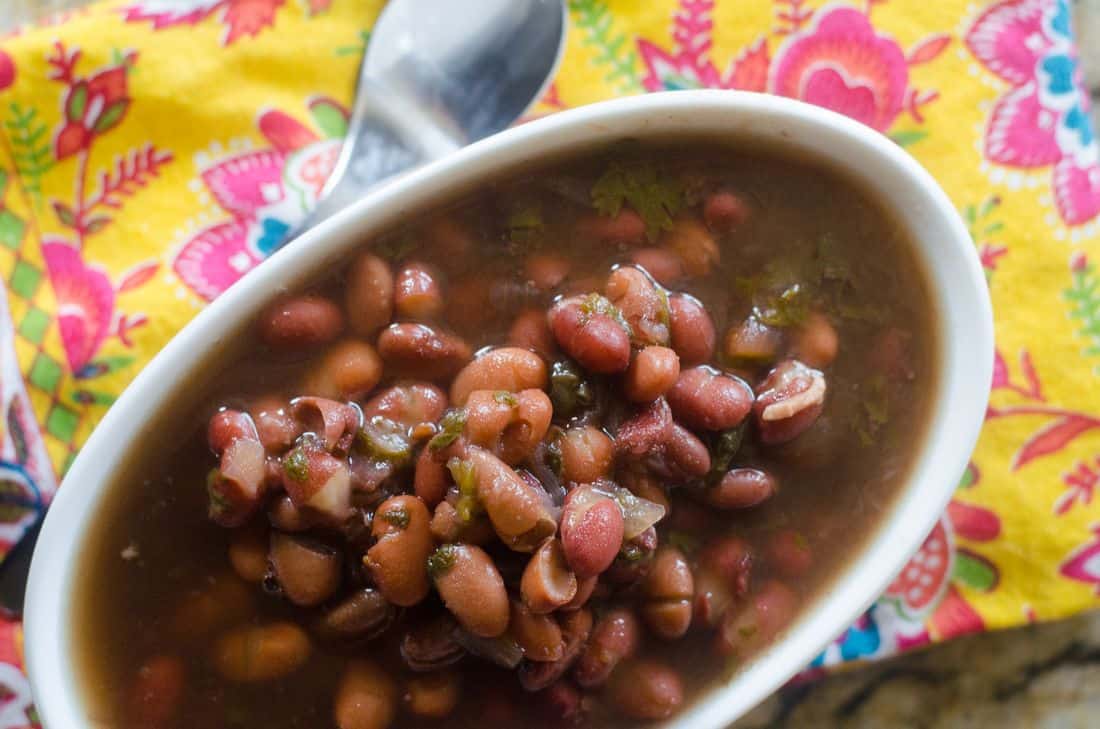 This instant pot recipe is perfect to serve up to a party of people. Great for football gatherings or to take with your to a potluck and plug it in to keep warm.
I make it on Sunday's so people can graze and eat when they are hungry. Comfy on the couch watching movies or binge watching a series. It's the perfect meal.
If you don't do corn bread then serve it with some sourdough or rolls. It's the ultimate comfort meal! If you're looking for an instant pot check out this  6 quart instant pot like we have.
You might like to try my other Instant Pot recipes:
PIN ME or SHARE WITH A FRIEND