Instant Pot Hard Boiled Eggs are super easy to make in the Instant Pot.
No more standing over the stove waiting for water to boil or watching eggs cook on the stove.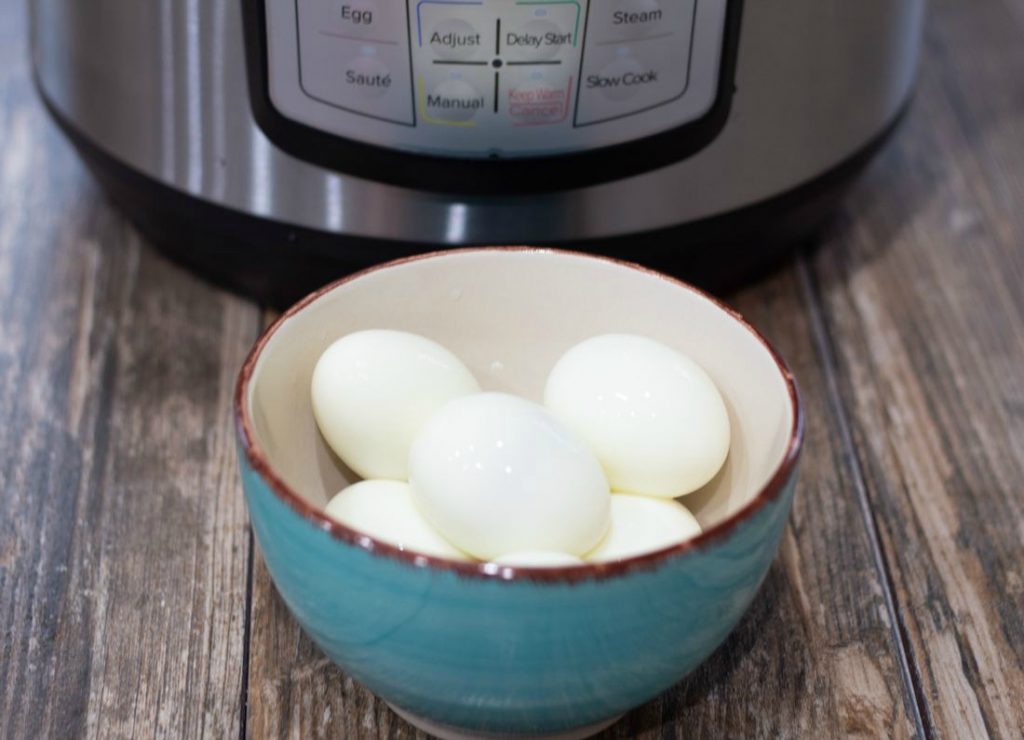 Have you tried cooking hard-boiled eggs in the Instant Pot, yet? It's my new favorite way to cook hard-boiled eggs.
The eggs turned out perfectly whenever steamed under pressure in the Instant Pot.
Also, the eggs peel easily and only take minutes until done. I have a LUX 80 (8 quarts), and it takes exactly 5 minutes until my eggs are ready and perfect.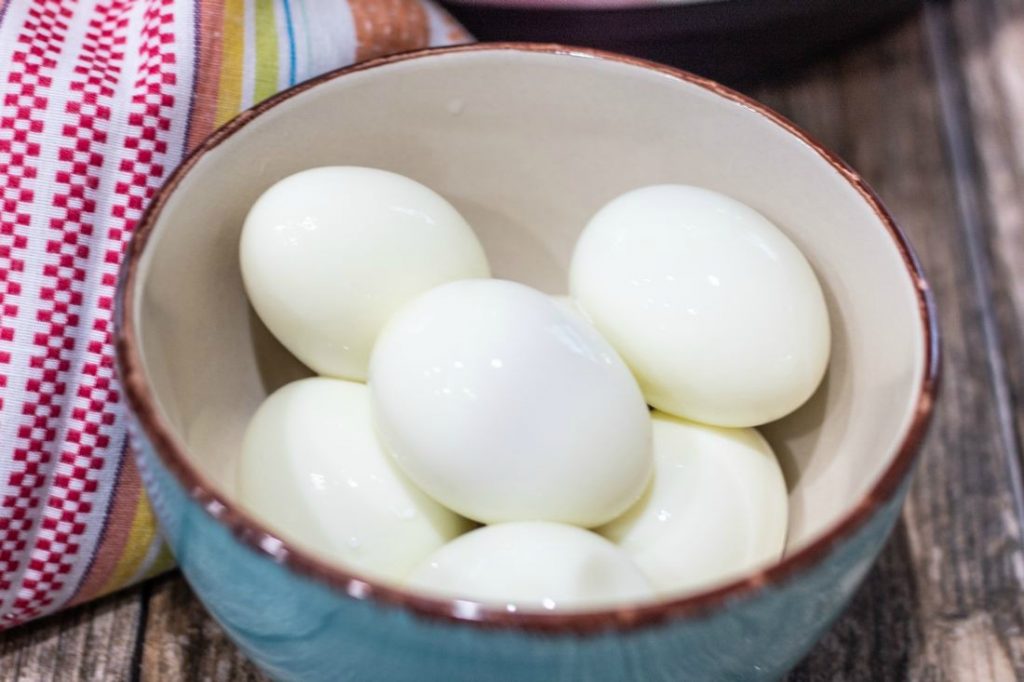 Honestly, I use to dislike cooking hard-boiled eggs on the stove-top. I would always forget about the eggs.
And, yes I have burnt hard boiled eggs on the stove more times then I would like to remember.
Don't get me wrong I can cook but, just not hard-boiled eggs. Well, let me add rice to the list too.
How to Make Instant Pot Hard Boiled Eggs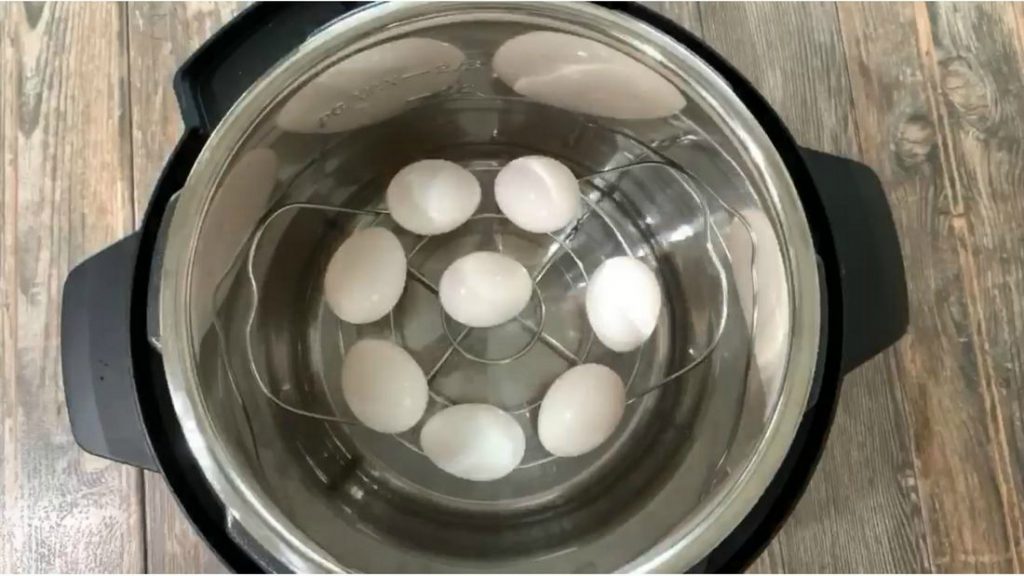 First of all, before you start your Instant Pot Hard Boiled Eggs recipe place your Instant Pot in a safe area away from children.
Second, make sure to put the inner pot inside the Instant Pot. Third, place the wire rack that came with the Instant Pot inside the inner pot or use a steam basket.
Next, put eight eggs into the pot. I originally was going to cook a dozen eggs but, when I opened the carton four eggs were broken.
Fourth, pour one cup of water into the pot with the eggs.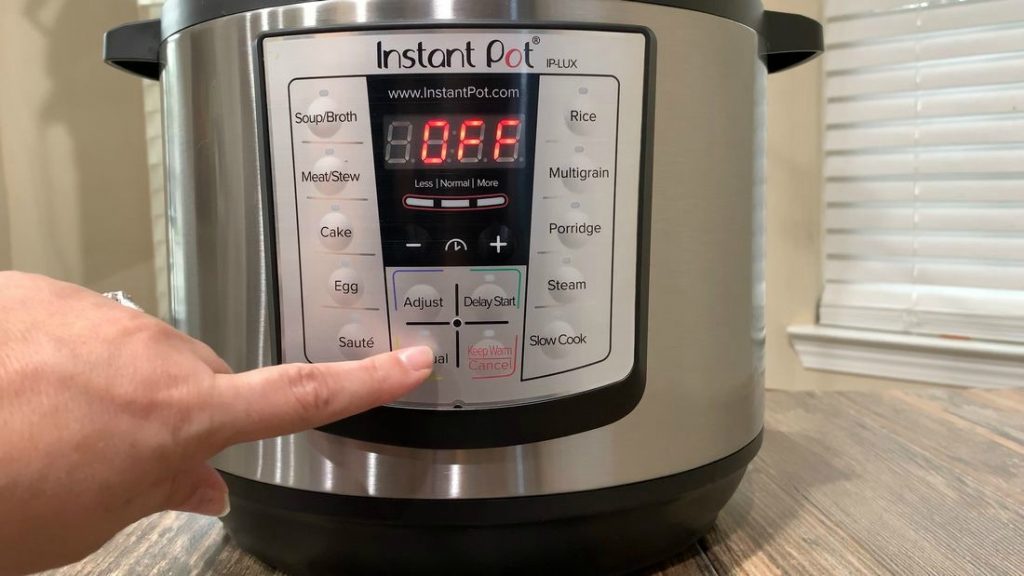 Fifth, plug your Instant Pot into an electrical outlet. Next, place the lid on, lock it, and turn venting knob to sealing position.
Additionally, press the manual button and set for 5 minutes. When you hear the timer go off do a quick release by turning the knob to the venting position to release the steam.
Once the pressure valve has dropped down all the way, you can open the pot.
Additionally, my Instant Pot LUX 80 has an Instant Pot Egg setting.
I will explore that setting soon. Also, check out this stackable egg rack trivet that cooks up to 14 eggs at a time.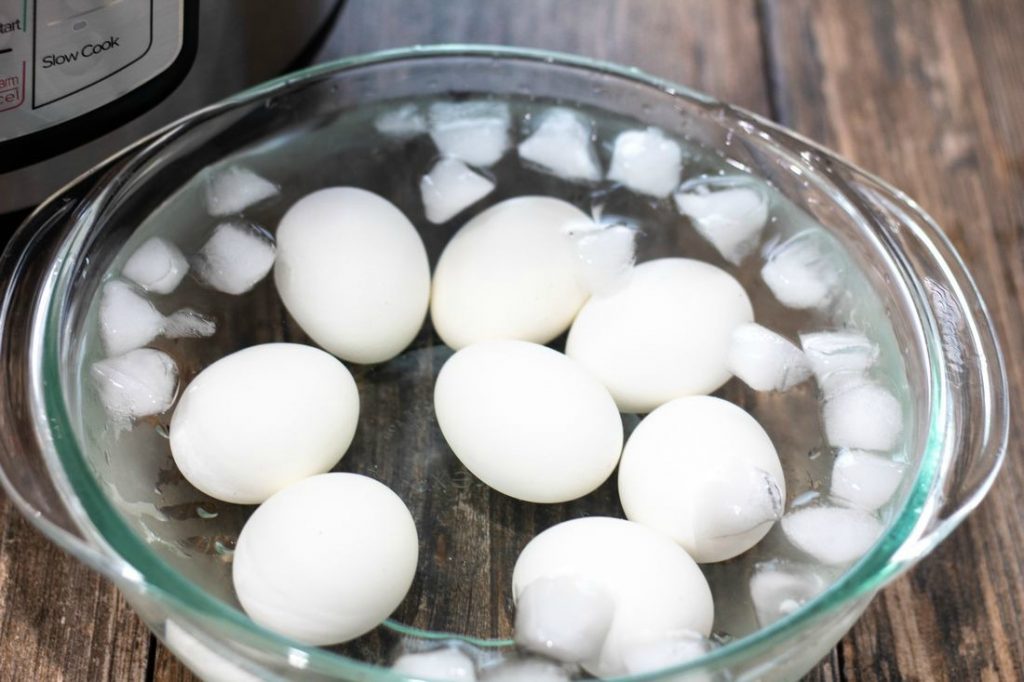 Lastly, carefully remove the eggs from the Instant Pot and place them into a bowl filled with ice water until they cool down.
Peel the eggs and enjoy. If you would like soft boiled Instant Pot eggs, you would adjust the time accordingly.
I prefer my eggs firm, especially when I use them to make egg salad or deviled eggs.
If you like your eggs firm cook for 7 minutes then do a quick release.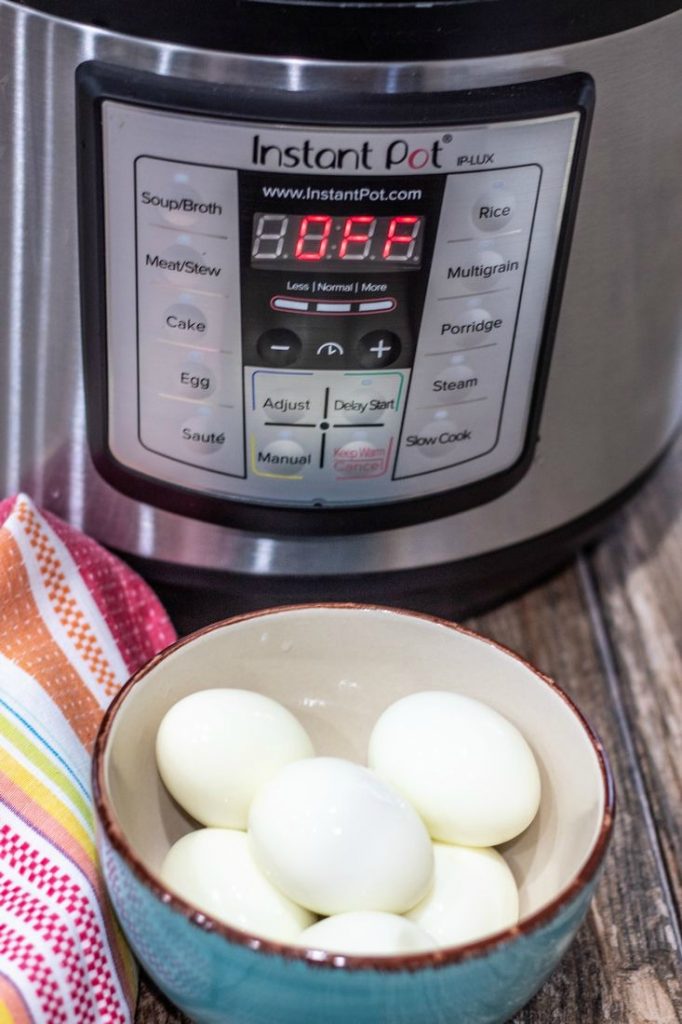 Wasn't that easy? Check out my other Instant Pot recipes.
Hard Boiled eggs are perfect to use for making deviled eggs for birthday parties, to bring to potlucks, for the holidays like Thanksgiving, Christmas, New Years, and Easter.
And, of course for making deviled eggs to serve at Super Bowl parties.
Also, hard boiled eggs are great for making egg salad sandwiches, potato salad , and my crawfish pasta salad, which you could use shrimp instead of crawfish.
PIN Instant Pot Eggs