This delicious recipe for Crawfish Pasta Salad is easy to make and very filling. The pasta salad is perfect for feeding a crowd and tastes great served cold.
It's a simple creamy pasta salad that's filled with crawfish, macaroni, hard boiled eggs, onions, celery, and bell peppers.
You can also make this delicious cold crawfish salad to take along with you to a potluck or picnic.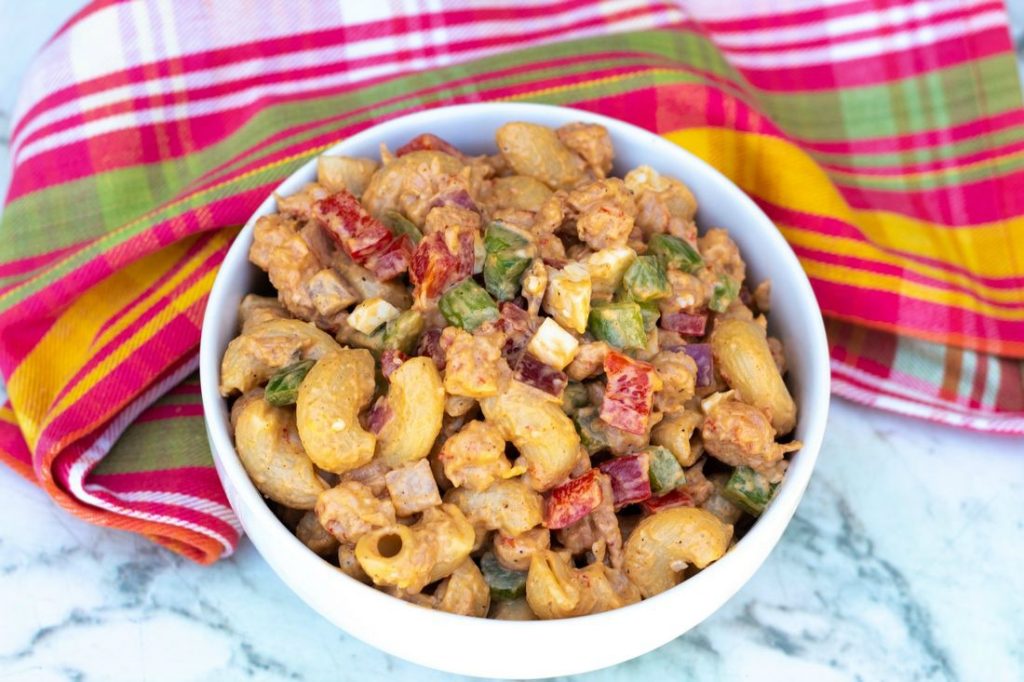 Additionally, this recipe can be made with shrimp instead of crawfish.
You could also make a seafood pasta salad with or without Italian dressing and mayo.
Of course my crawfish pasta salad recipe using both of those condiments.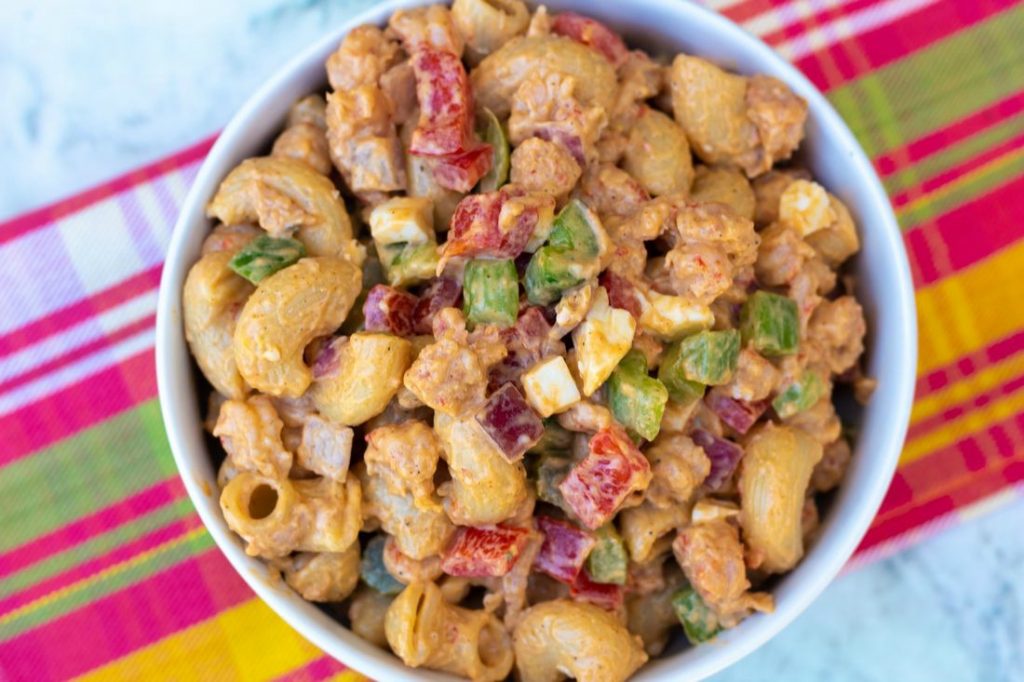 How to Make Crawfish Pasta Salad
First of all to make this Crawfish Pasta Salad you will need to boil eight ounces of large elbow macaroni noodles with a little bit of salt and some cajun seasoning of your choice.
You could use Zatarain's, Slap Ya Mama, or Louisiana Cajun seasoning.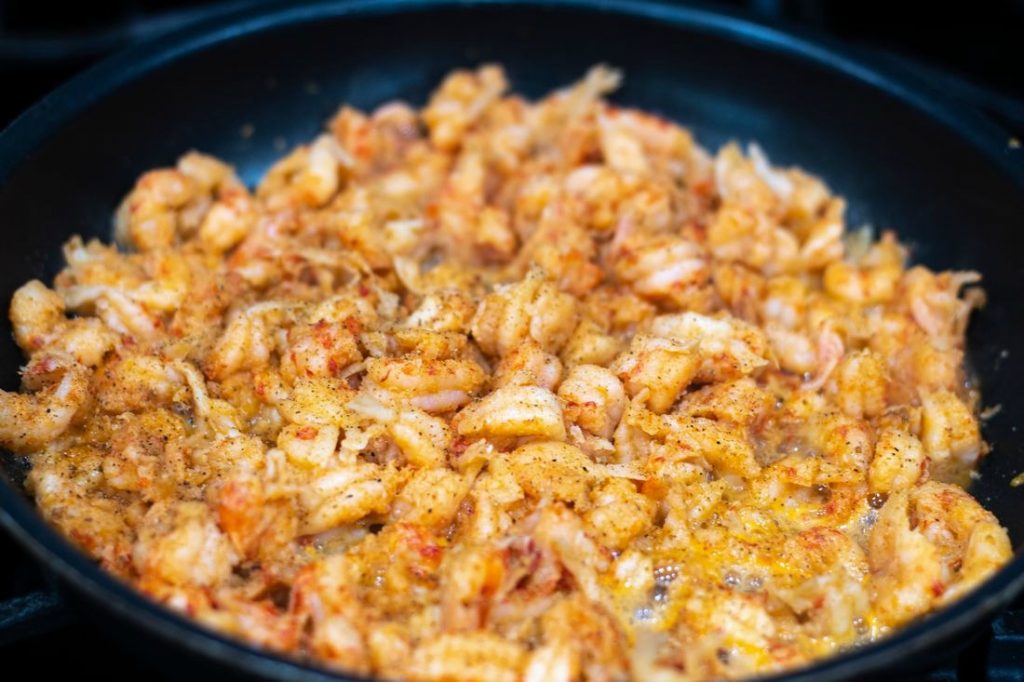 Second, empty your thawed crawfish tails into a skillet and sprinkle a little cajun seasoning over them and cook for 5 minutes or until all the tails curl.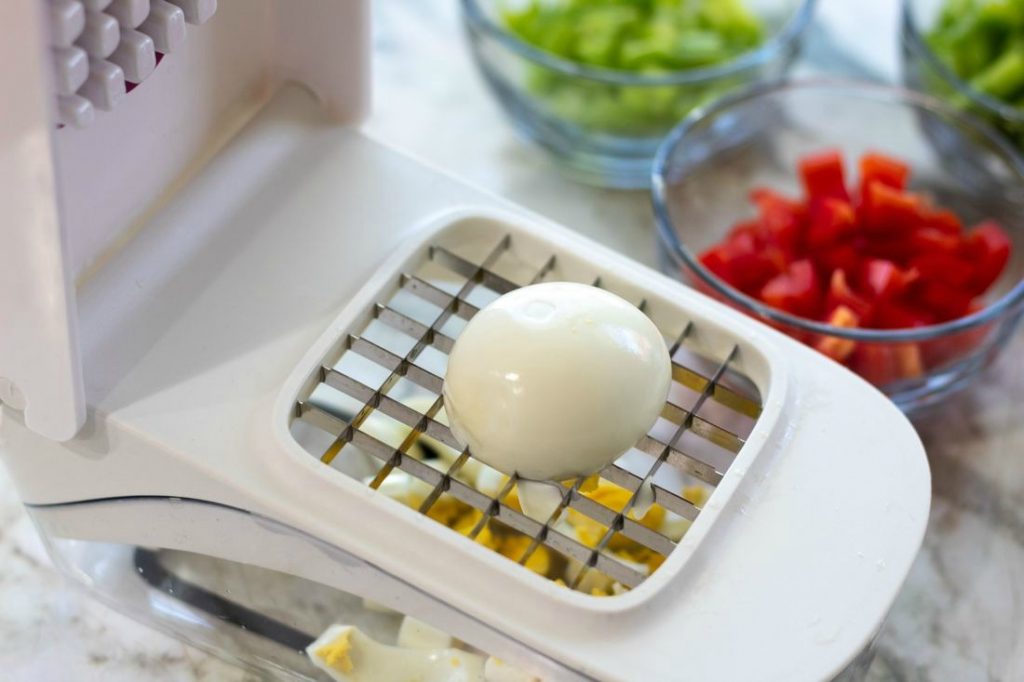 Third, boil and chop three hard boiled eggs. Next, using a knife or one of my favorite kitchen tools the OXO Good Grips Vegetable and Onion Chopper dice all the veggies (celery, red bell peppers, green bell peppers, and a purple onion).
Additionally, you could add a cucumber if you wanted.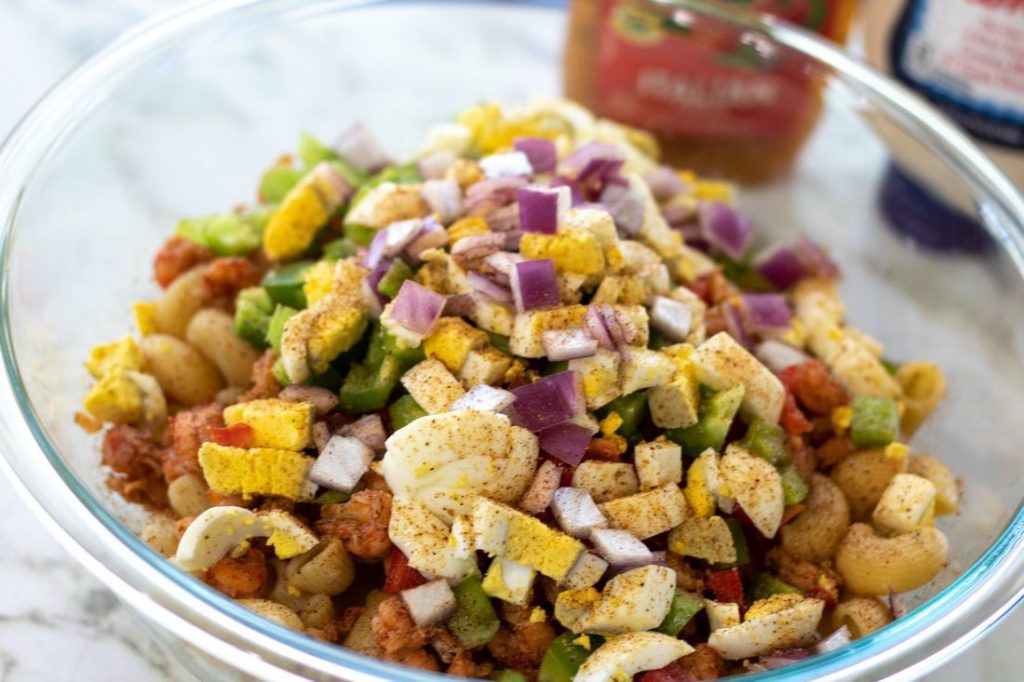 Fourth, place the macaroni, eggs, crawfish, and all the veggies into a large glass mixing bowl.
Next, add Miracle Whip, Italian Dressing, and Cajun seasoning into the glass bowl and toss lightly until all the ingredients are combined.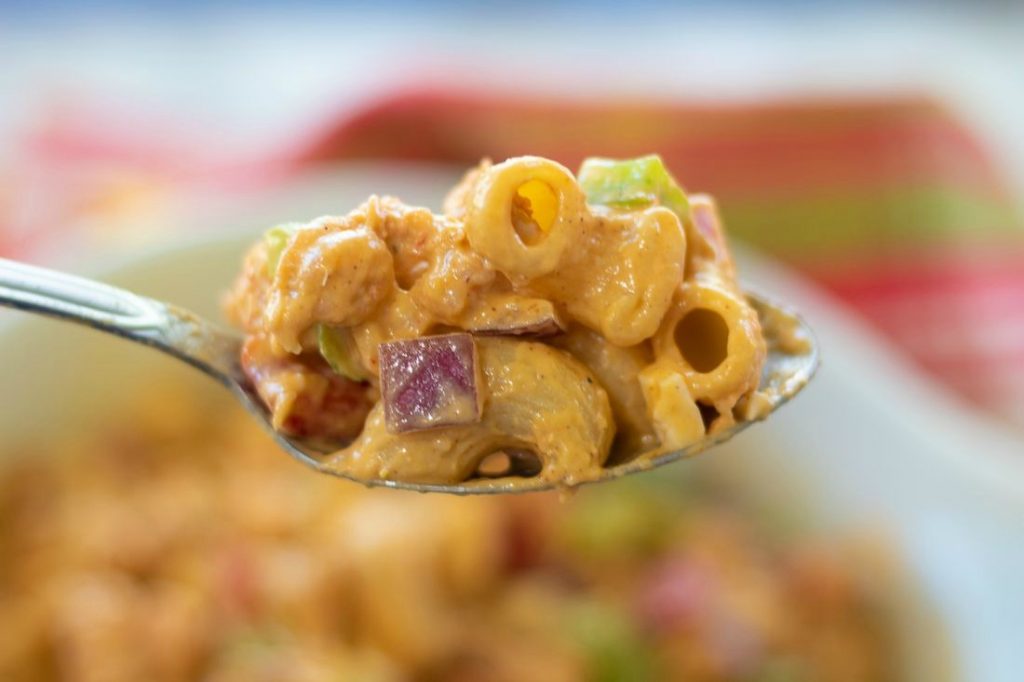 Last, chill the macaroni salad in the refrigerator for a few hours or overnight before serving. Serve with buttered french bread or crackers.
Doesn't this pasta salad look beautiful and delicious? You could also call it a Cajun macaroni salad.
Whatever you call this pasta salad it's perfect for serving for dinner as a Lenten meal during Lent too.
And, making this recipe is an excellent excuse for using leftover crawfish from a crawfish boil.
more seafood recipes for you
Check out my other seafood recipes. I think you'll love those as well.
PIN ME: