Hope you enjoy my Jacked Up Cajun Shrimp that I made using Bourbon. I decided to be a bit adventurous by adding alcohol to my recipe. I figured a little bourbon would take these gorgeous shrimp to another level.
Just don't guzzle down the bottle of bourbon before you finish cooking your shrimp and forget them in the oven.
If you're not much of a drinker like myself, no reason to worry the shrimp doesn't have a strong bourbon taste. If you're allergic to alcohol, omit the bourbon from the recipe.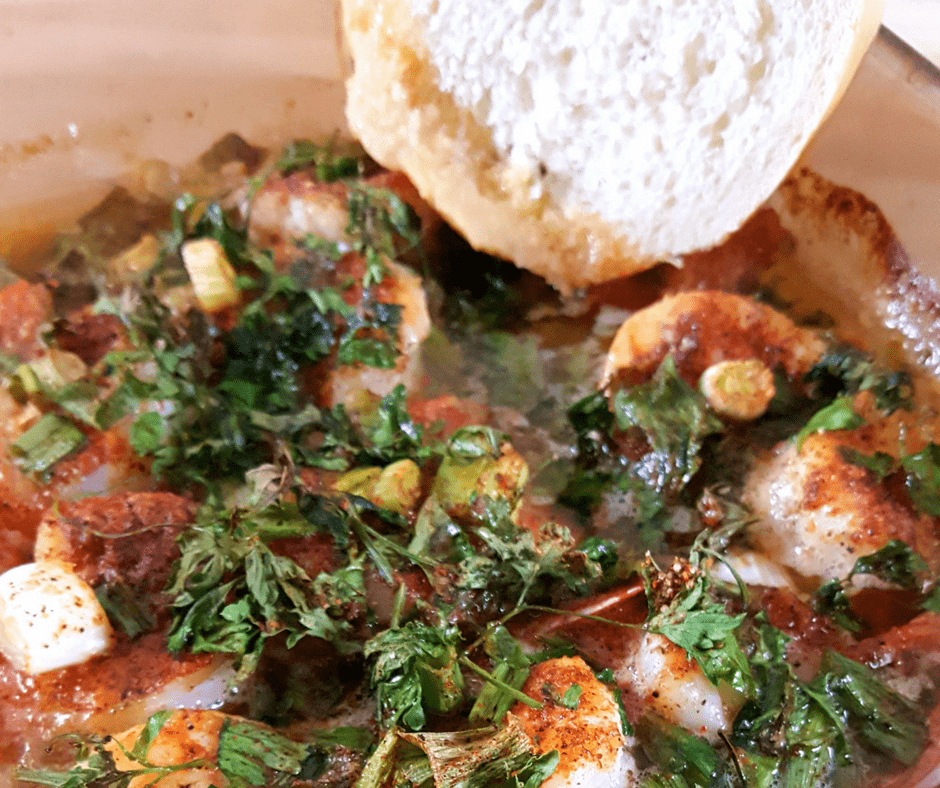 I honestly think my "Jacked Up Cajun Shrimp" is the best recipe I have ever made!! Don't mean to sound like I am tooting my own horn.
I think the fresh shrimp marinated with all the different seasonings and the bourbon made my recipe taste phenomenal!!
You should try this recipe I think you will be pleased.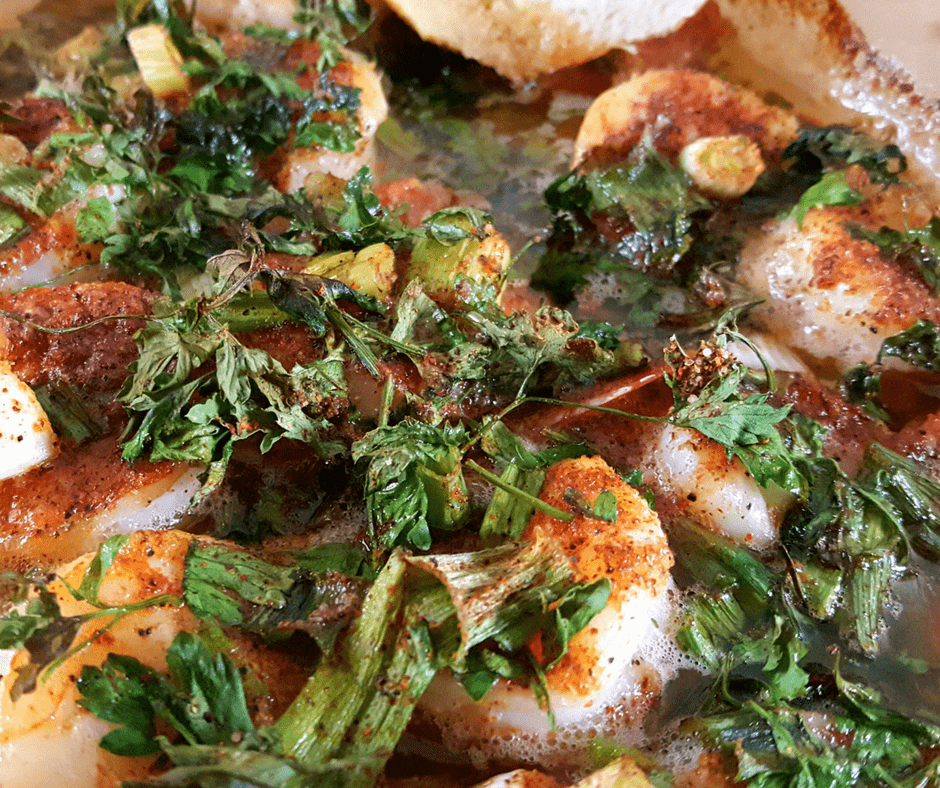 This shrimp recipe would make a perfect appetizer. Make sure when you serve the "Jacked Up Cajun Shrimp" you have plenty of french bread to dip into the sauce.
Especially, if you are serving the shrimp to a crowd of people from South Louisiana.
If you are from Louisiana or have spent time in New Orleans, you will know we love our gravy and messy sauces.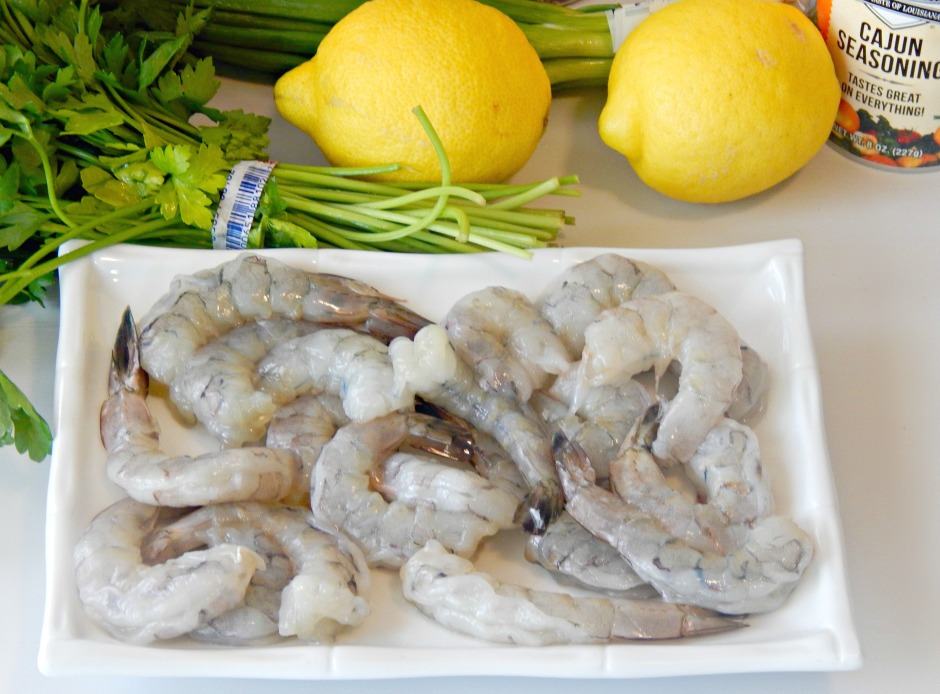 When you make this recipe, you can use fresh or frozen peeled and thawed shrimp.
If you're using fresh shrimp peel and devein the shrimp. You could leave the tails on or remove them. I prefer leaving the tails on my shrimp. 
I used one pound of size 16/20 shrimp, about 15 shrimp.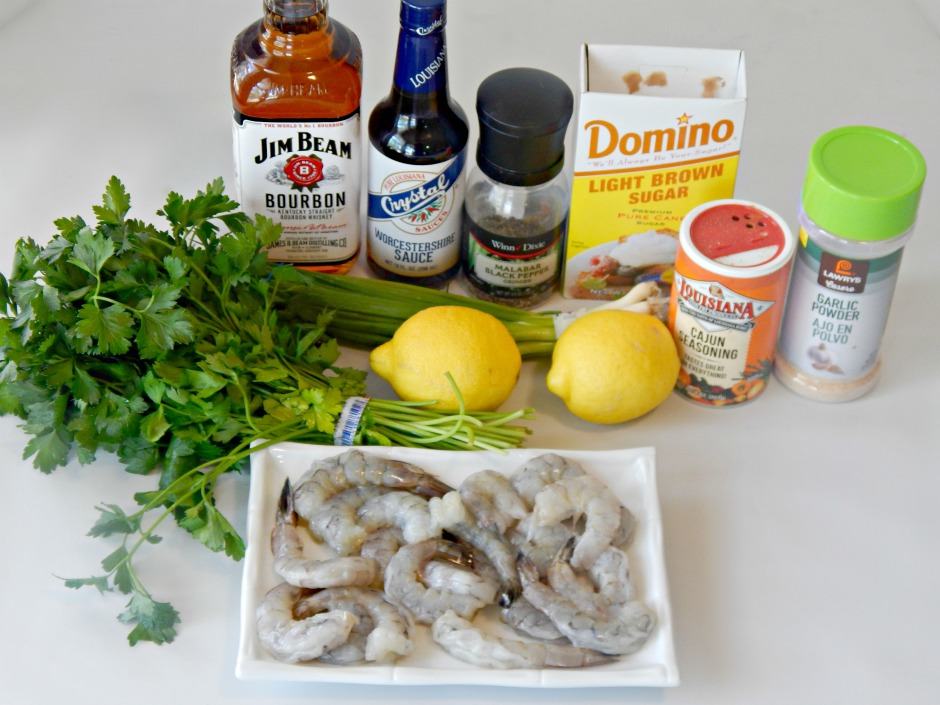 Besides shrimp, you'll need fresh parsley, green onions, garlic powder, cajun seasoning, butter, lemon, Bourbon, Worcestershire sauce , light brown sugar, salt,  and pepper.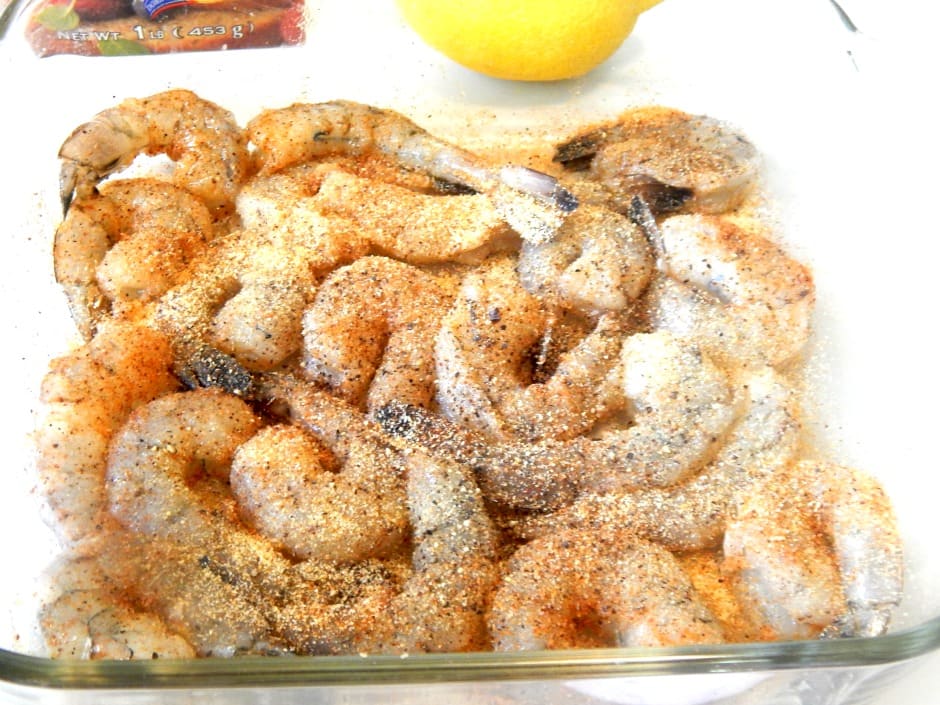 Make sure to season both sides of the shrimp.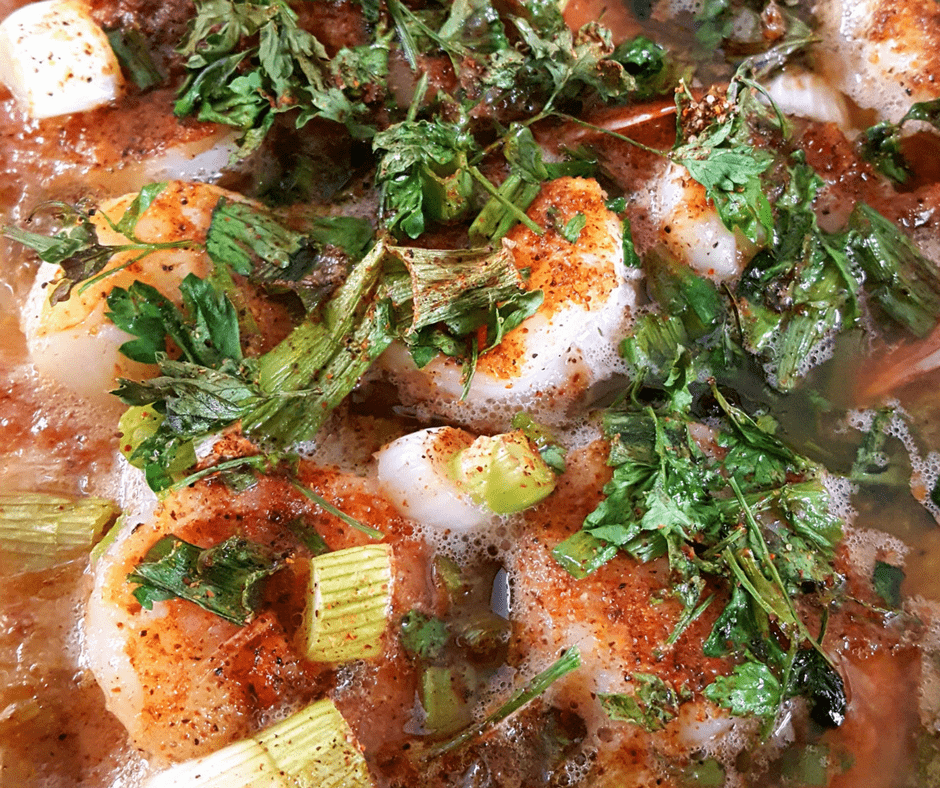 Serve while hot with french bread. Eat the shrimp and soak up the juice. Makes a great appetizer. It's so good!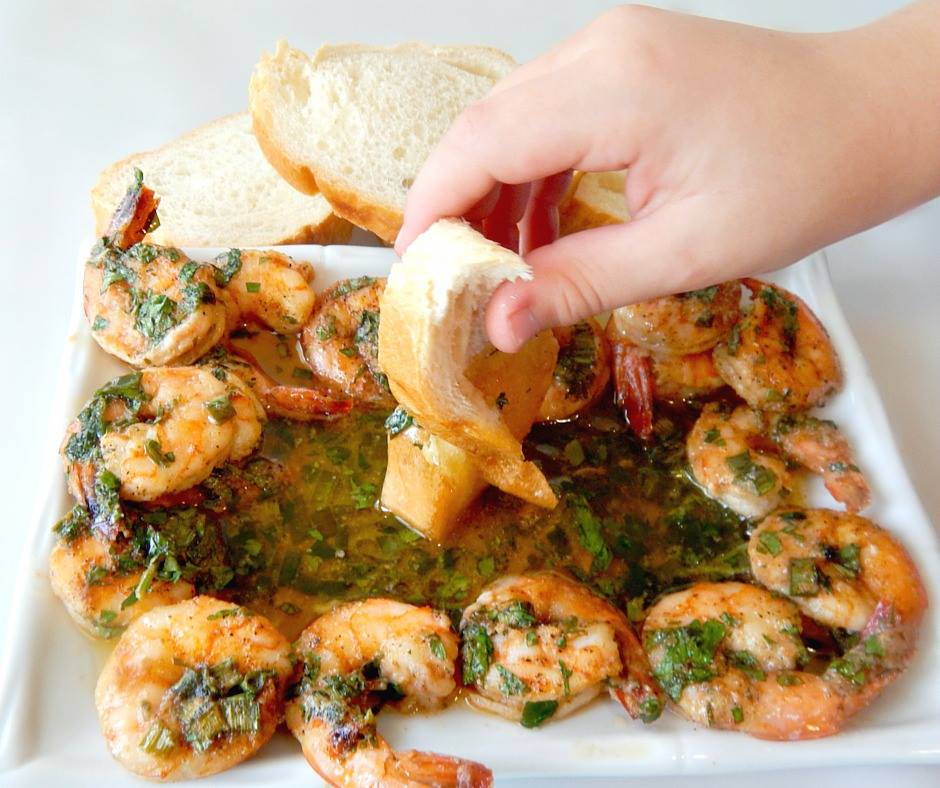 You might want to try my Shrimp Dip appetizer or my other seafood recipes.. 
PIN ME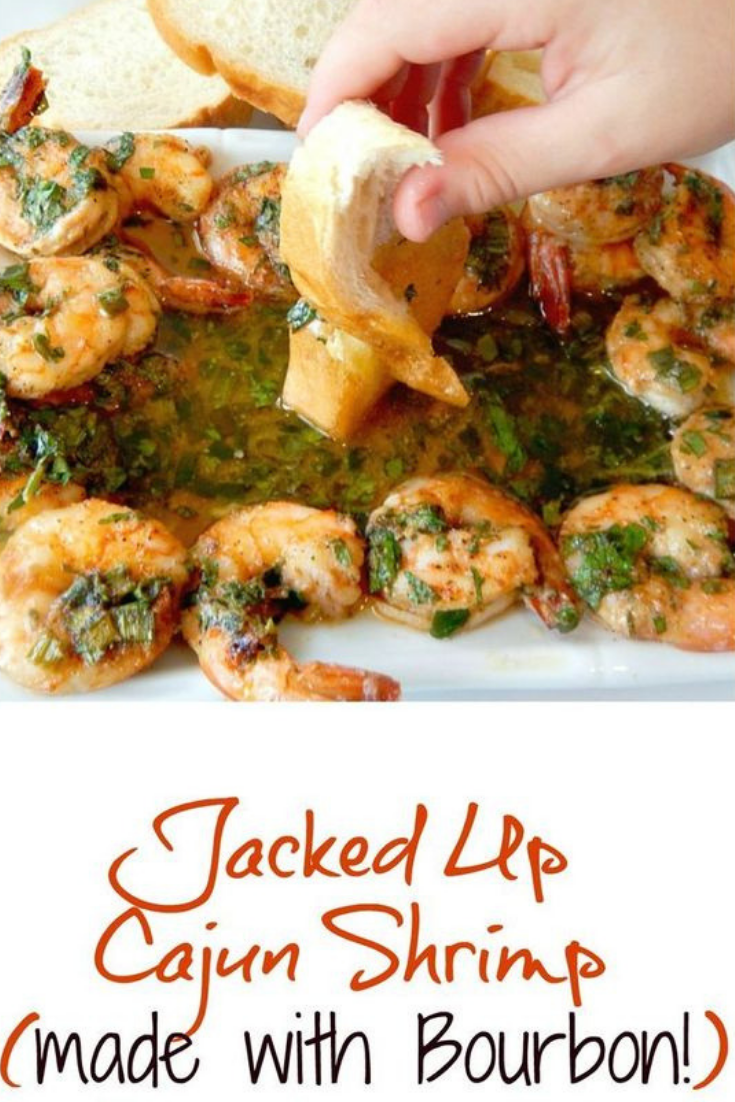 Do you have a favorite shrimp recipe?