This Louisiana Crawfish Boil recipe will teach you how to boil hot and spicy crawfish like a pro!
This Authentic Louisiana boil is easier than you think! If you're willing to spend the time boiling your crawfish instead of buying them already cooked you could cook them the way you like, whether you want spicy or mild crawfish.
So, if you're lucky enough to get your hands on a sack here's the recipe for my MOST popular Louisiana Crawfish Boil for you to use for your Crawfish Boil.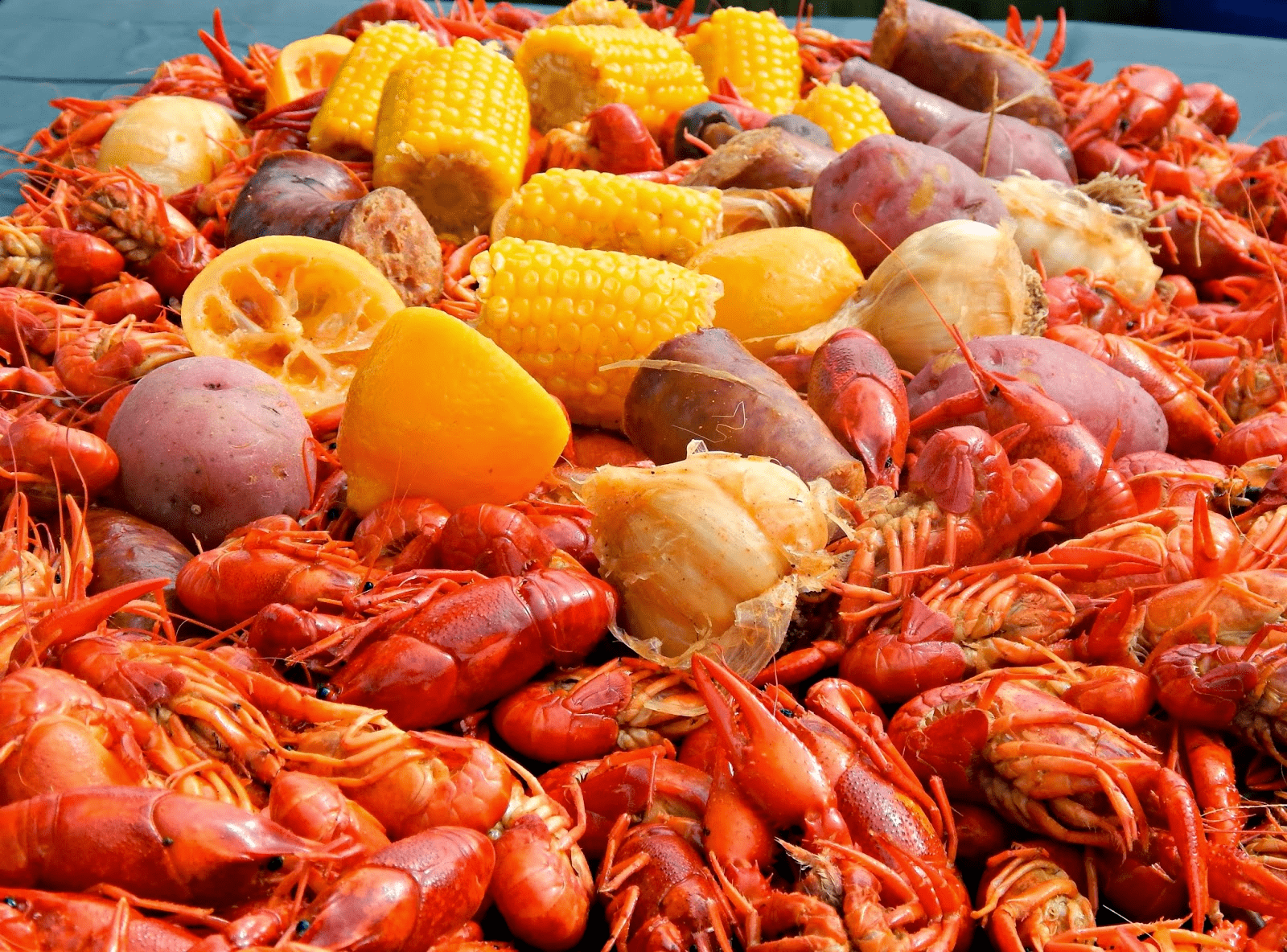 How to Eat Crawfish
A little lesson first how to eat these delicious, messy mud bugs. Twist off the tail and suck the head!
This is literally where you get all the delicious spice that was cooked into the crawfish.
Next, bite the meat of the tail, squeeze from the bottom, and you've successfully eaten crawfish.
Always have your paper towels handy and wear your old clothes or a bib.
Make sure you have your beverage near you, too. These delicious boiled crawfish tend to be spicy!
If you like your crawfish a bit more spicer sprinkle cajun seasoning over them once you have some on your tray.
We use Louisiana Cajun Boil seasoning, and sometimes Zatarain's.
Additionally, you could use your favorite crawfish boil seasoning for boiling the crawfish. There're many excellent seafood boil seasonings out on the market.
We personally find that Louisiana Crawfish, Shrimp, & Crab Boil seasoning is the best crawfish boil seasoning.
I get a lot of migraines, and I have found Louisiana seasoning is one of the only ones that doesn't cause me to get a migraine when I eat crawfish.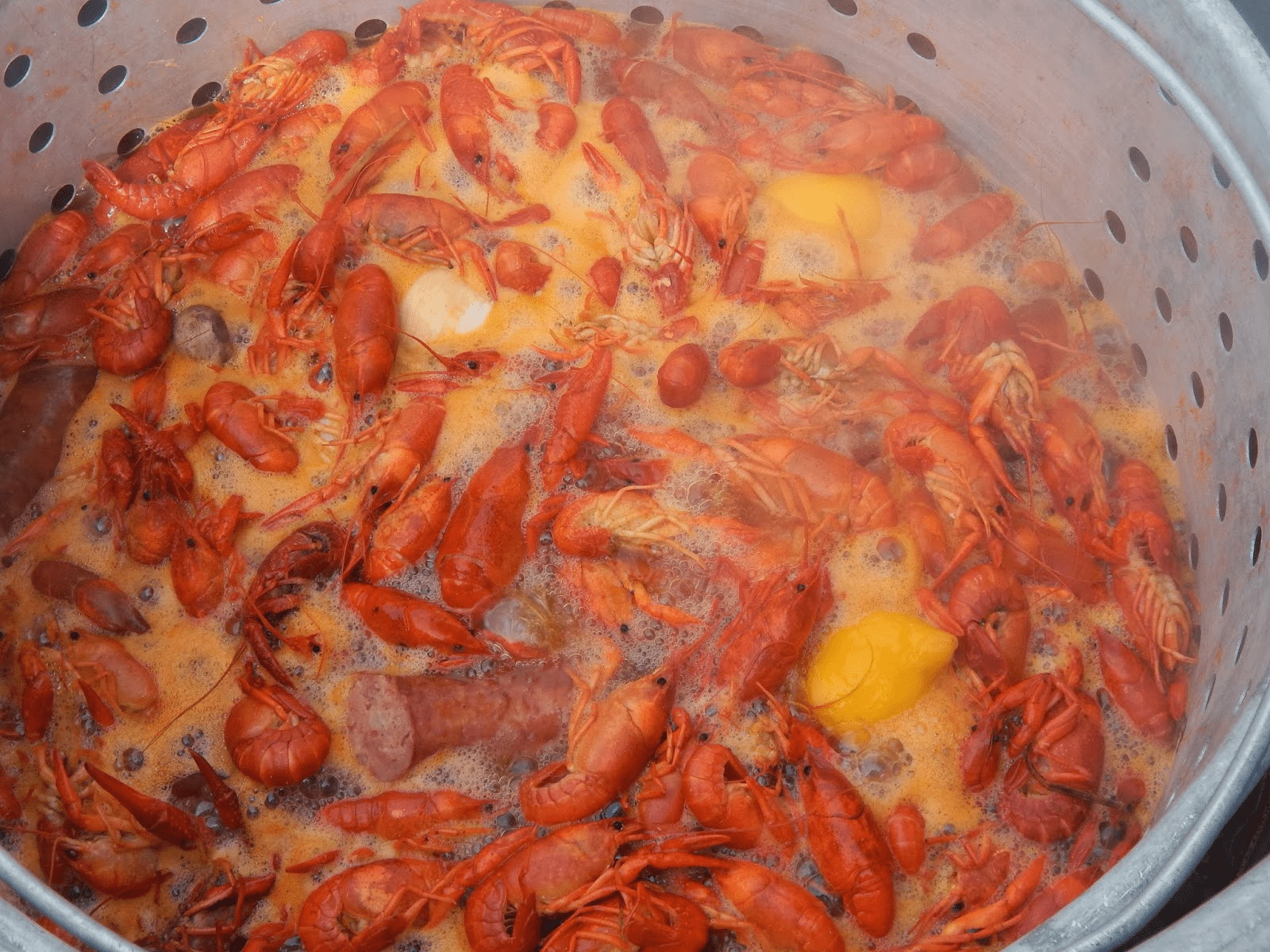 What do you add to your Crawfish Boil?
Honestly, you can add anything you like to your crawfish boil. Being from New Orleans, I know many families have their unique way of boiling Crawfish.
My family sometimes add sausage, andouille, hot dogs, artichokes, bell peppers, onions, whole garlic, lemon, oranges, celery, pineapple, cauliflower, mushrooms, and broccoli too.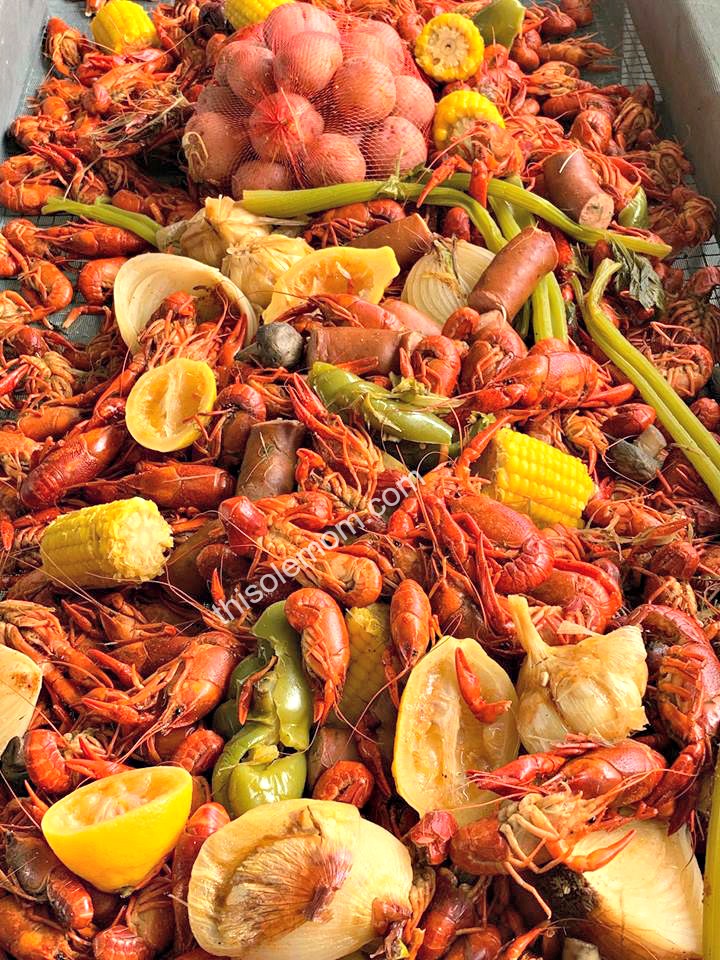 Also, I have seen people poke holes in cans of green beans and other veggies (paper removed) and put them into their boils.
A crawfish boil should be a fun event so just pick a few of your favorite ingredients to add to the boil to make it an easy crawfish boil, don't stress, and enjoy!
My family's fave is sausage lemon, garlic, onions, celery, bell peppers, and mushrooms.
Additionally, I have been asked several times what kind of sausage is best for the crawfish boil.
We prefer a firm rope type sausage like the kind from Rouses Supermarket or Manda Smoked Sausage.
Is it necessary to purge Crawfish?
Yes, it's necessary to purge crawfish. Crawfish excrete waste through their gills so you need to purge them. This is IMPORTANT – Do NOT skip this step!!
Place the crawfish in a large container. We use a large ice chest with a top and place a board at the bottom under one side this helps the dirty water to drain.
See my video above. We soak the crawfish for 2-3 minutes, then rinse the crawfish many times until the water runs clear.
And believe me when you buy crawfish that aren't pond raised you can taste the difference if you don't purge the crawfish until they're CLEANED thoroughly!
How to tell if Crawfish are bad?
If you find dead crawfish in your sack discard them. You can tell if the crawfish are dead by the tails being straight.
Also, sometimes if you take a head off of a cooked crawfish and its brown and dark looking it might be rotten. You might want to smell it before eating it.
How many pounds of Crawfish do you need per person?
Usually 3 pounds per person is good unless you invite a big eater to your crawfish boil party like my dad.
Personally, I can only eat 3 pounds by myself at one sitting. Not my dad, he can eat 10 pounds or more. No kidding!
And, honestly my family always buys a large sack to have leftover crawfish to pick and freeze for recipes like my Fried Soft Shell Crabs with Crawfish Sauce or my Pan-Fried Speckled Trout with Creamy Crawfish Sauce and my favorite Crawfish Pasta Salad. And, don't forget to check out my Crawfish Balls recipe.
Just so you know if you need to feed 20 people you would need 60 pounds of crawfish. And, you want to make sure you have plenty of sausage, corn, potatoes, and veggies.
What Size Boiling Pot to Use
30 pound sack use a 60 quart boiling pot.
40 pound sack use a 80 quart boiling pot.
60 pound sack use an 130 quart pot and so.
or 2- 60 or 2- 80 quart pots for 60 pounds.
Make sure your boiling pot is bigger enough to allow room for your sausage, potatoes, corn, and whatever veggies you decide to use.
Some facts about Crawfish
Did you know it takes about 7 pounds of crawfish to yield 1 pound of peeled crawfish tail meat.
Crawfish is a great source of protein.
Crawfish is low in calories.
Several nutrients can be found in Crawfish. Such as calcium, biotin, iron. niacin, phosphorus, selenium. Plus Vitamin B-12, B-6, and A.
Are you ready to try my Louisiana Crawfish Boil recipe?
Don't forget to check out our very popular Louisiana Crab Boil too.
Who knows one day we just might enter the local Crawfish Cook-Off where we live and win the Louisiana Crawfish Boil Championship ..LOL
Additionally, if you wanted to throw in a Louisiana Crawfish boil bag for more spice you could. It's a really good blend of seasoning in a little pouch.

I hope you enjoy my recipe for Louisiana Crawfish Boil.
And, you might also like my recipe for Spicy Cajun Shrimp Boil. Have you ever eaten crawfish from Louisiana?
More seafood Recipes
Pin Me or Share With a Friend: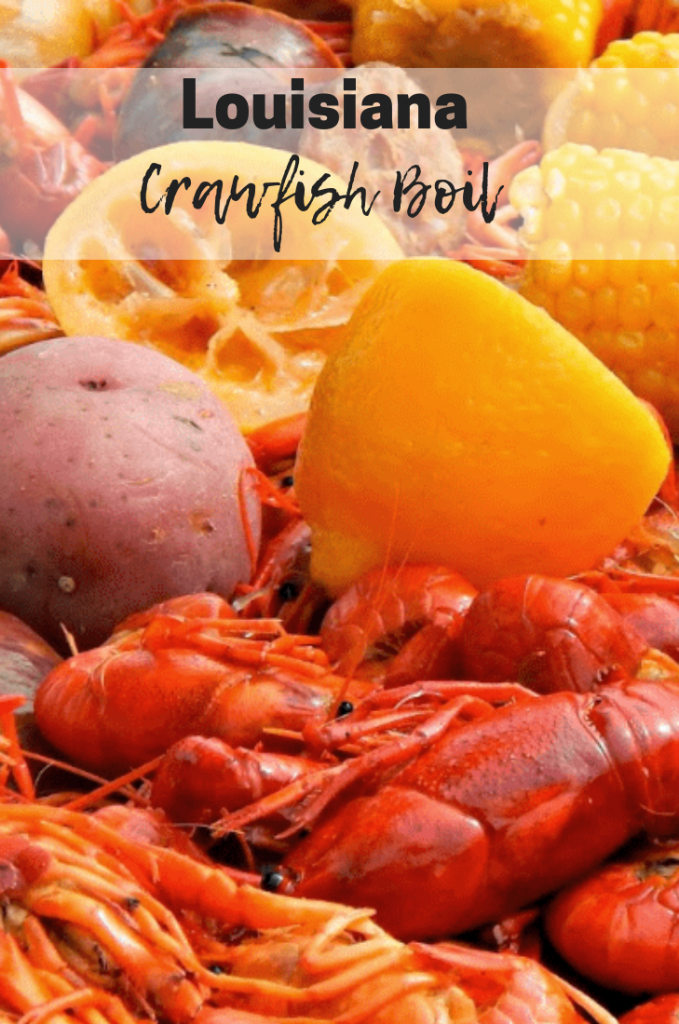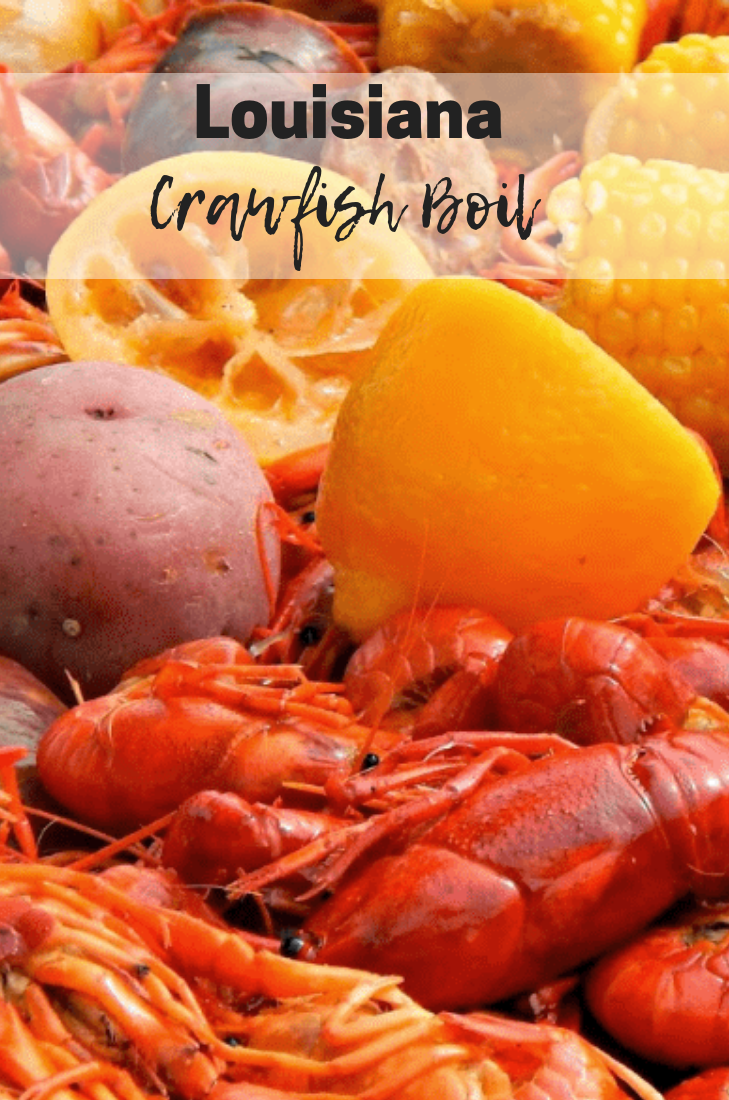 This post contains affiliate links and as an Amazon Associate I earn from qualifying purchases.