It's Mardi Gras time and every child in New Orleans is excited about kicking off the Mardi Gras festivities by making their very own Shoebox Miniature Mardi Gras Float!
If you have never created a shoe box float before don't worry; I will teach you how. After you make your Shoebox Miniature Mardi Gras Float make sure to display where everyone can see it!
Growing up in New Orleans around Mardi Gras time was always an exciting event.
My family used to camp out the evening before Fat Tuesday to claim our piece of the neutral ground assuring us that we would have a spot to watch the parades that passed Mardi Gras Day.
My favorite thing about Mardi Gras was all the floats. I loved watching the floats pass by and seeing how they were all decorated.
One of the traditions that I grew up with for Mardi Gras was making miniature Mardi Gras Floats from shoe boxes.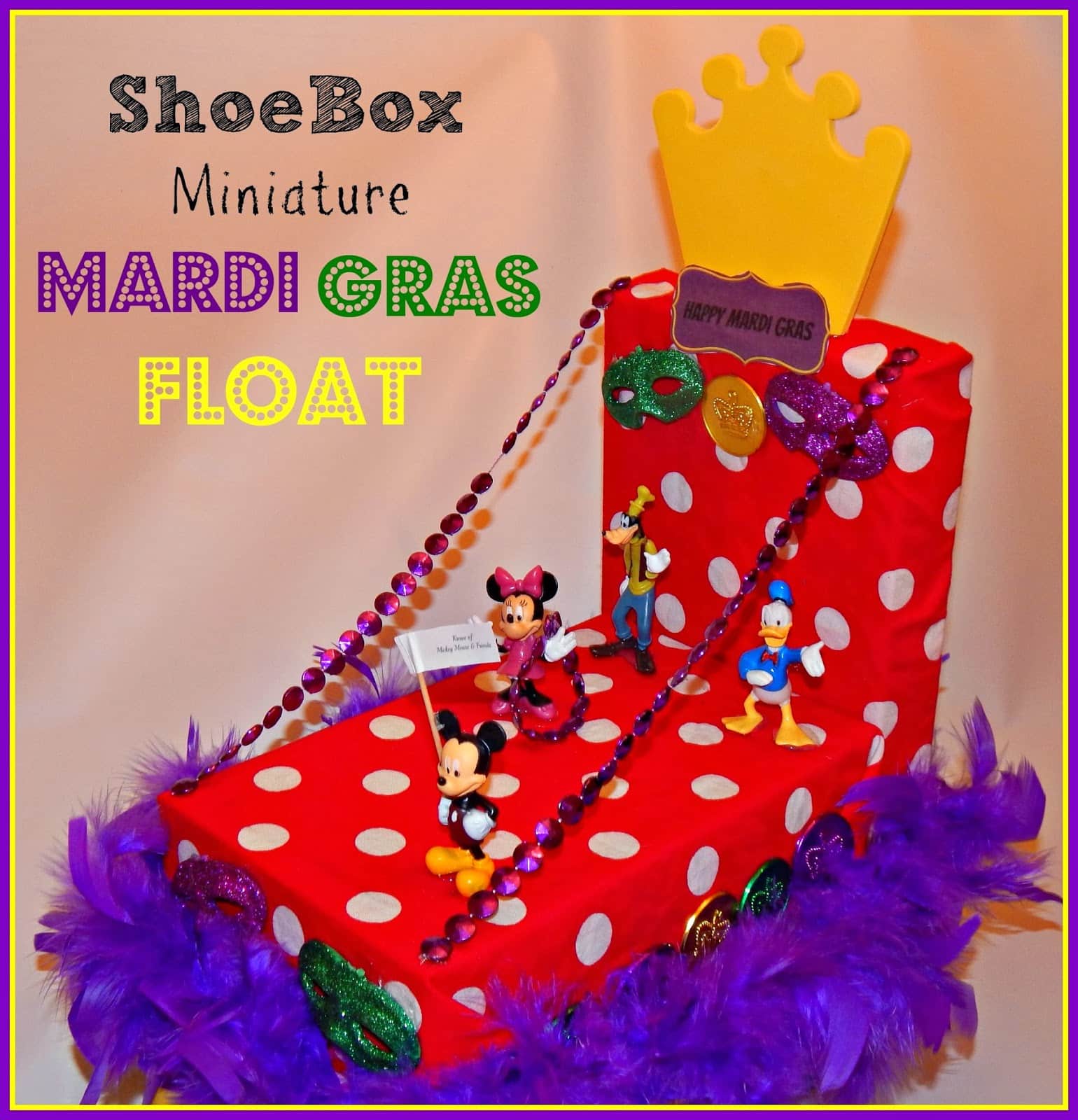 The more extravagant your float was, the better chance you had winning the float making contest.
I continued the tradition when I became a parent with my older children and now I'm excited to continue the tradition with my youngest child.
SUPPLIES Shoebox Mardi Gras Float
ShoeBox
Glue/Hot Glue Gun
Decorations
Beads
Something to cover the shoe box
When I grew up making shoe box floats we mostly used aluminum foil or paper to cover the boxes. We would adorn them with beads and doubloons.
The little floats now are made using beads, material, tissue paper, and mostly plastic trinkets!
How to make A Shoebox Mardi Gras Float
While my little boy was gathering items to put on his float I used the hot glue gun and glued his shoe box together.
He chose leftover material that I used as tablecloths at his birthday party to cover his shoe box float.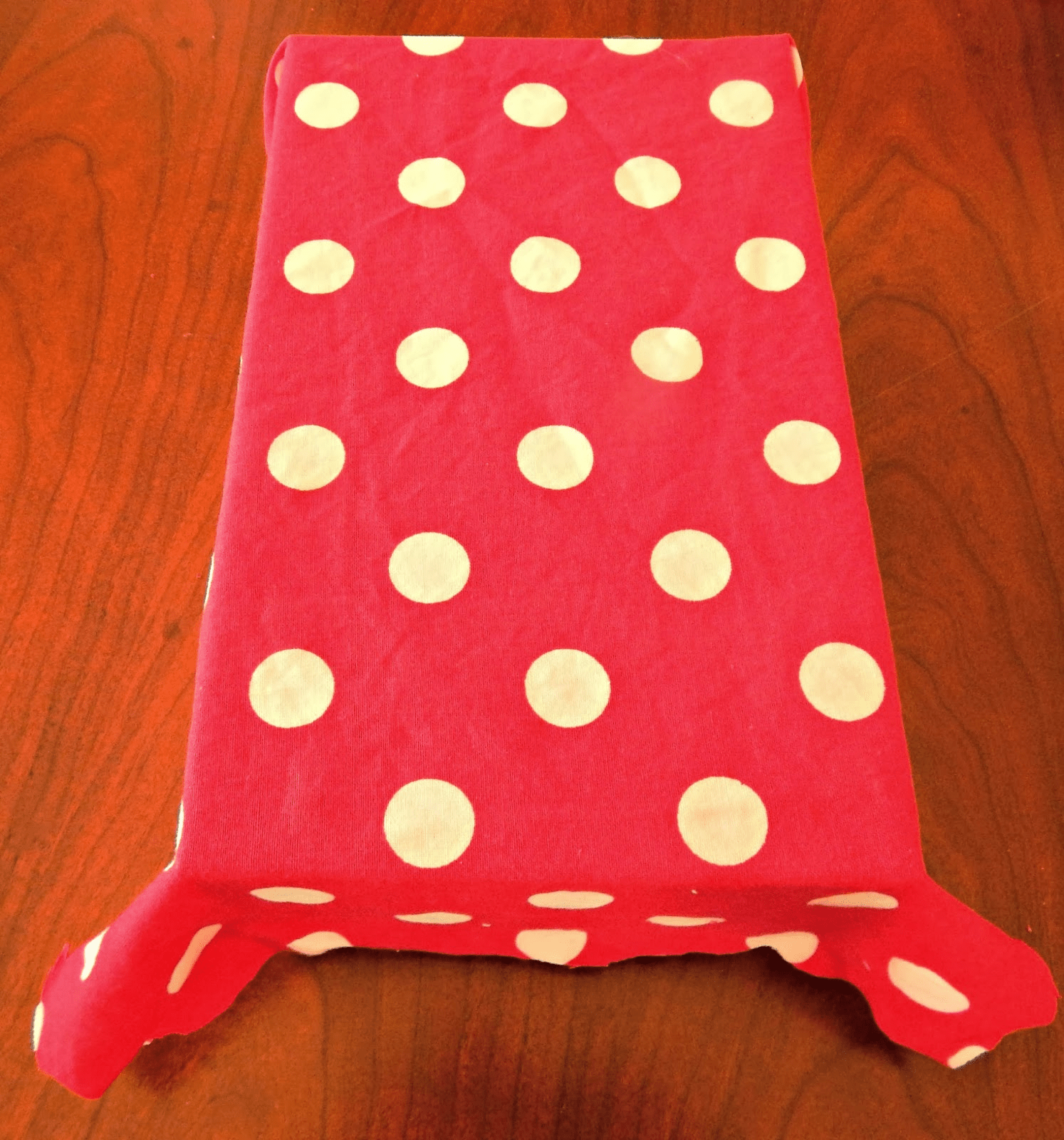 Just cut to the size of the lid.
I used the top of the lid to cover with material and then glued it to the bottom of the box.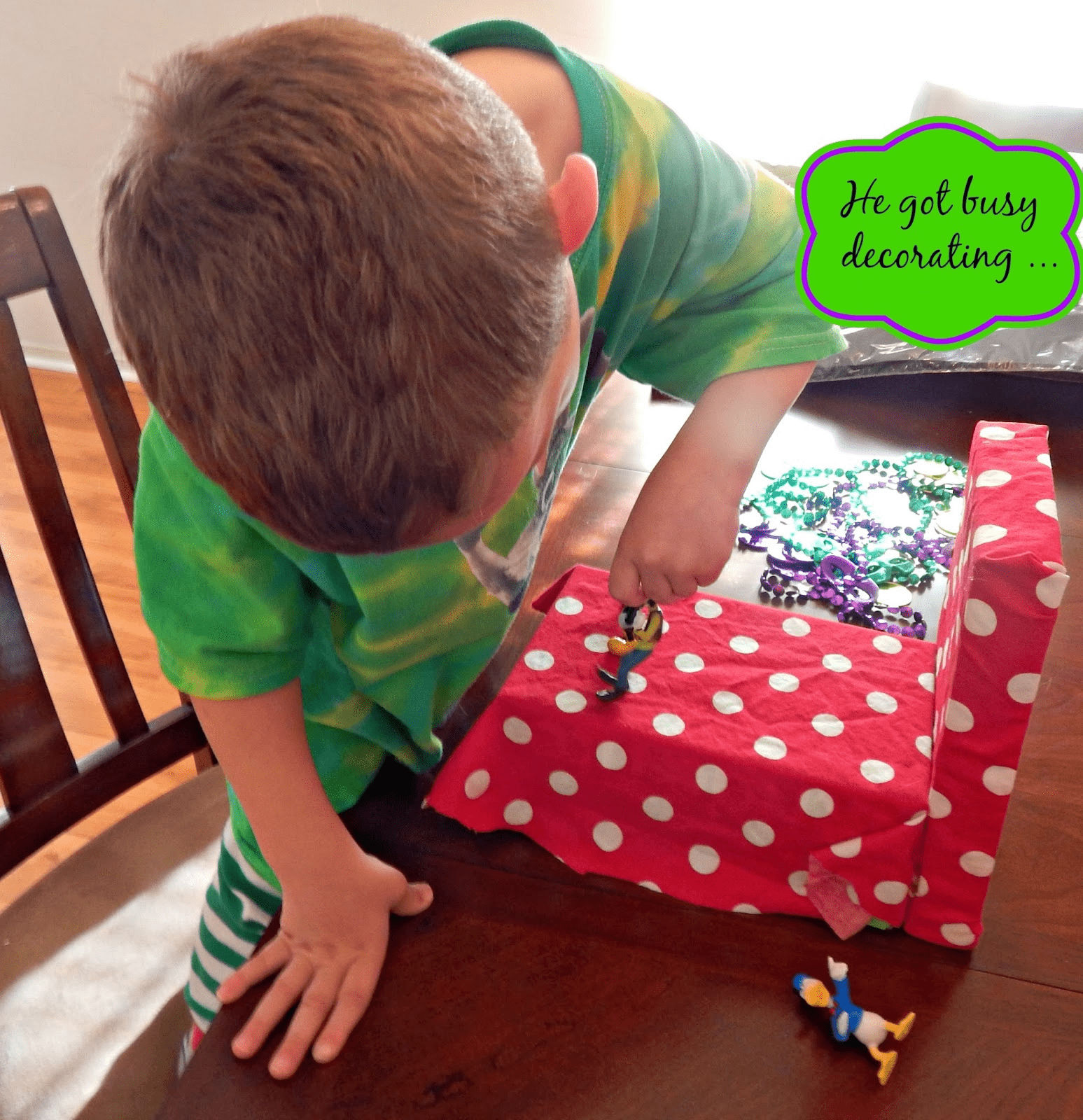 He chose to decorate his float with his Mickey Mouse Figures!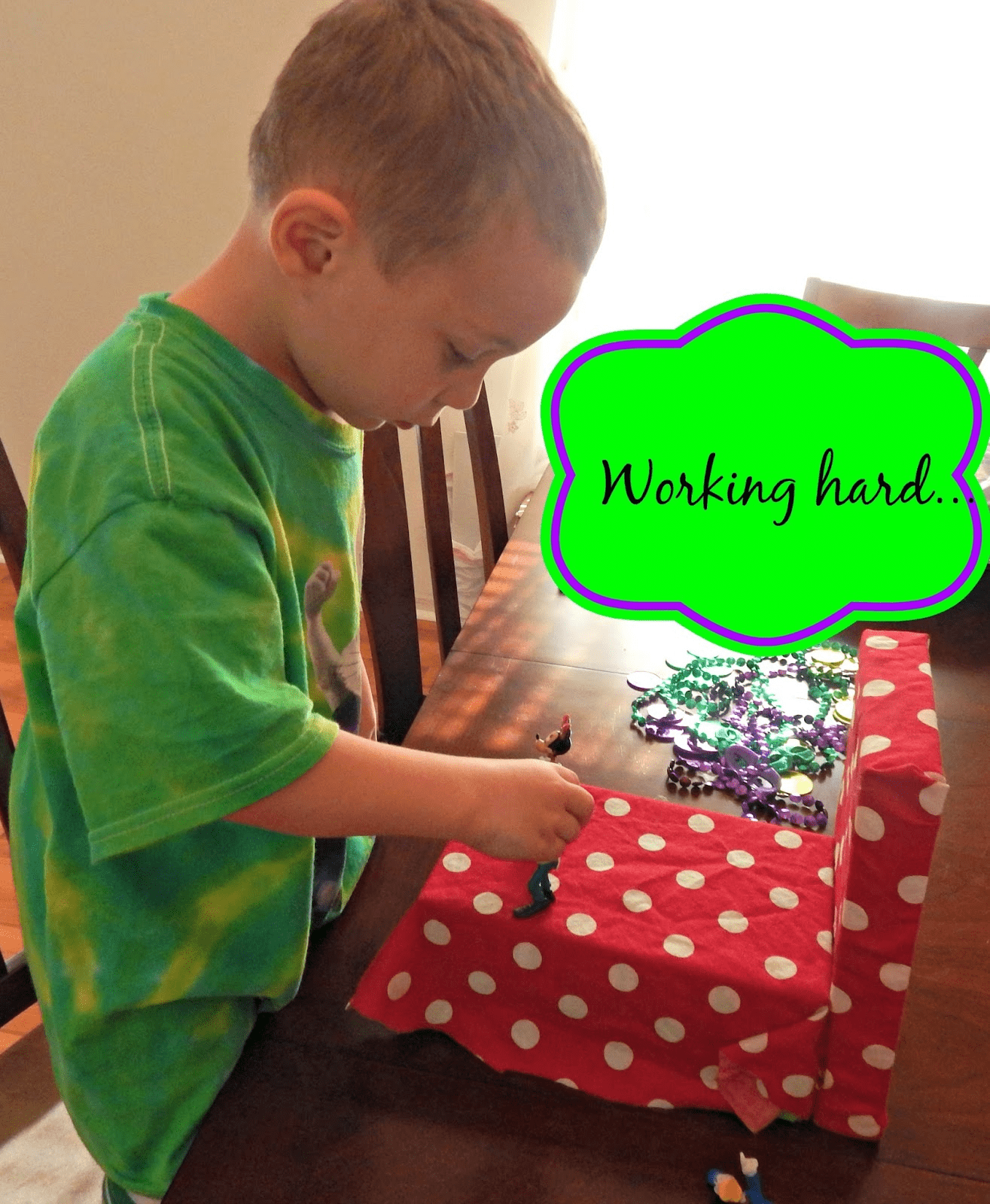 He used craft glue to adhere on the decoration.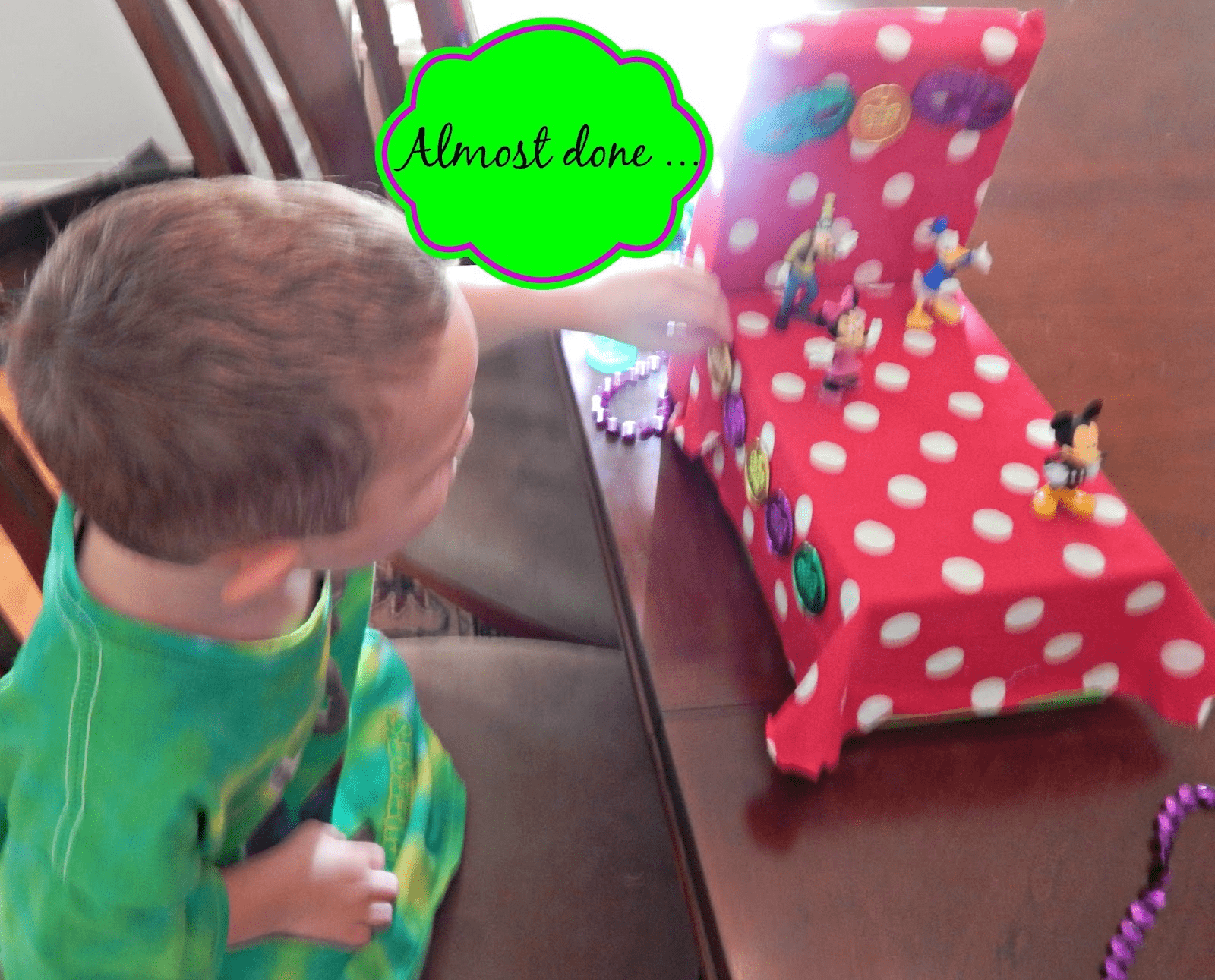 Putting on the final touches.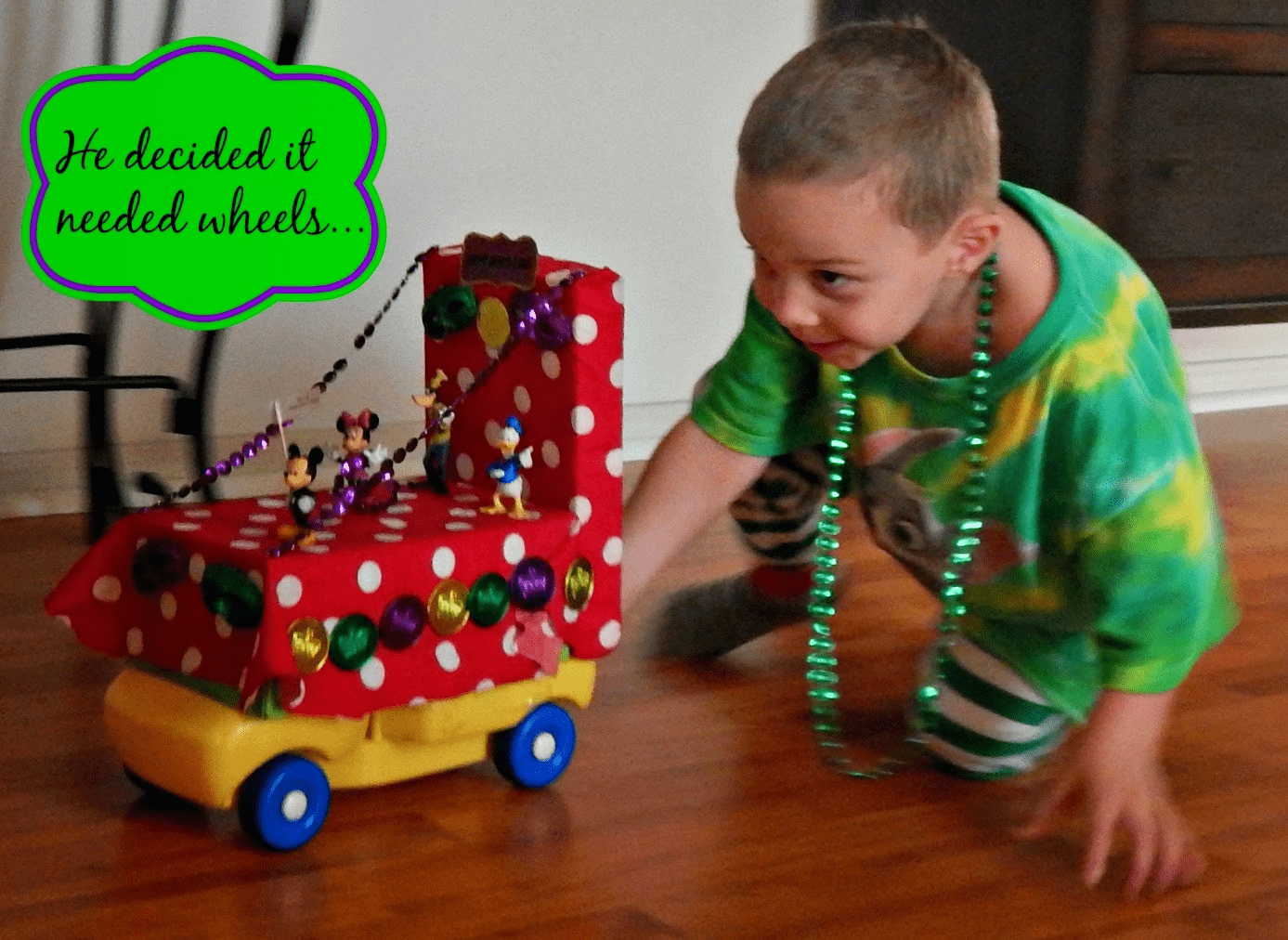 He wanted his float to roll. He used his Little Tikes truck.
Once we taped it down he wouldn't stop playing to finish decorating it.
He just kept going and going!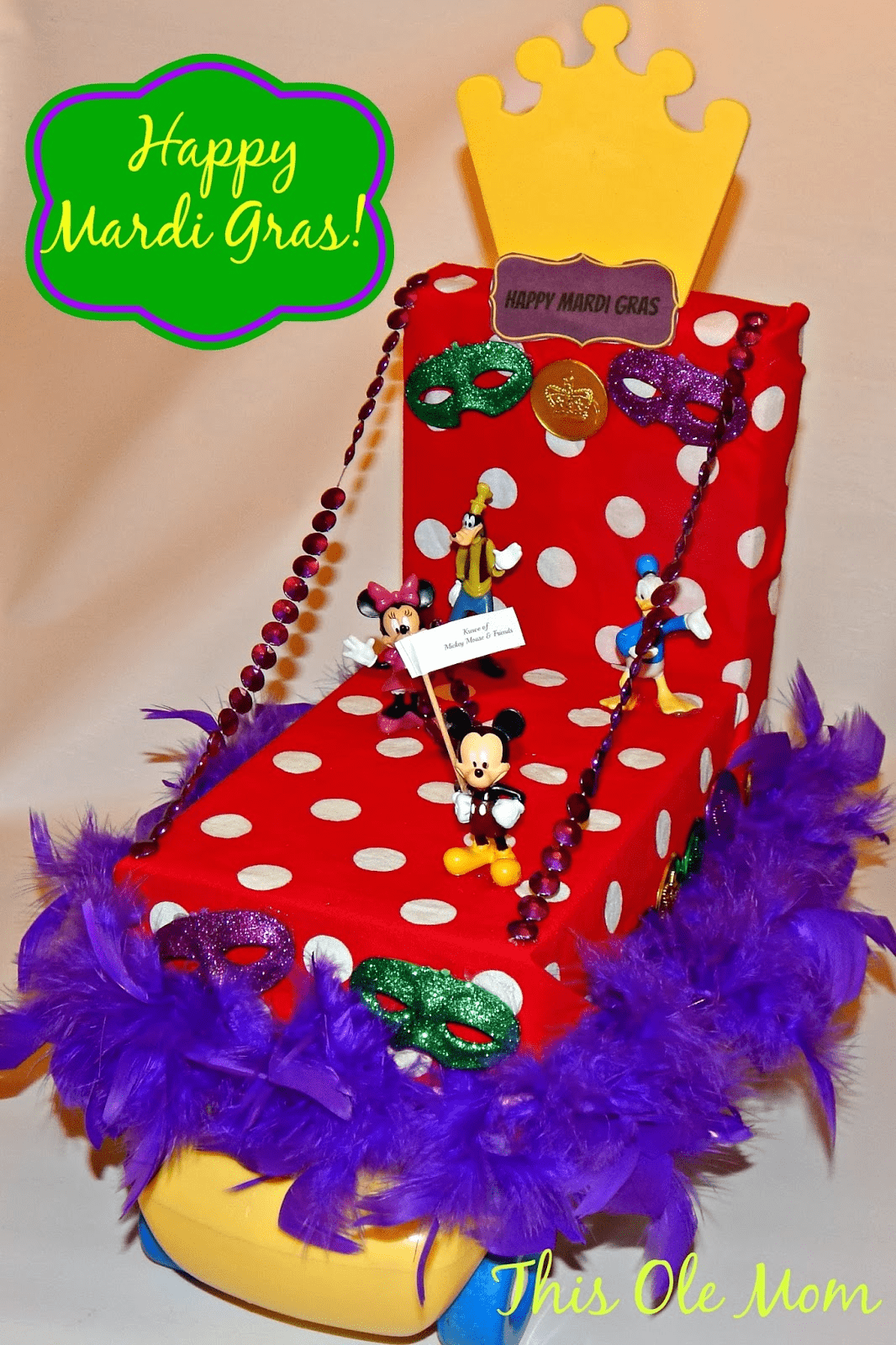 Here's a book that I have read to my older children and now to my youngest.
"Mimi's First Mardi Gras" seen through Mimi's eyes at Mardi Gras in New Orleans.
Learn about Fat Tuesday, the tradition of King Cake, the annual festivities, and the importance of picking out costumes.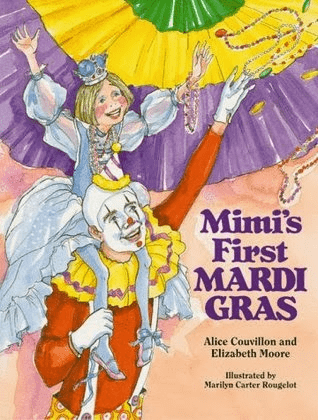 A few facts about Mardi Gras
The colors green, gold, and purple what they mean?
Purple Represents Justice.
Green Represents Faith.
Gold Represents Power.
Fat Tuesday / Mardi Gras is the day before Ash Wednesday; the first day of Lent.
Hope you enjoyed our Shoebox Miniature Mardi Gras Float.
Have you ever been to Mardi Gras in New Orleans? Our famous saying during Mardi Gras time!
Laissez les bons temps rouler! "Let the good Times Roll"