Have you ever used Burlap? It's just not for sacks anymore! Burlap is being used for decorating. I love the way this material looks and how easy it is to use. I've been wanting a Burlap pillow to prompt on a bench in my entry way for a while . The pillows seem expensive to buy . I decided to make my own pillow. I can't sew , though I've become great using no-sew tape. I just needed to figure out how to make a no-sew pillow . I knew just the place where I could find a tutorial to make a no-sew pillow … my favorite place Pinterest.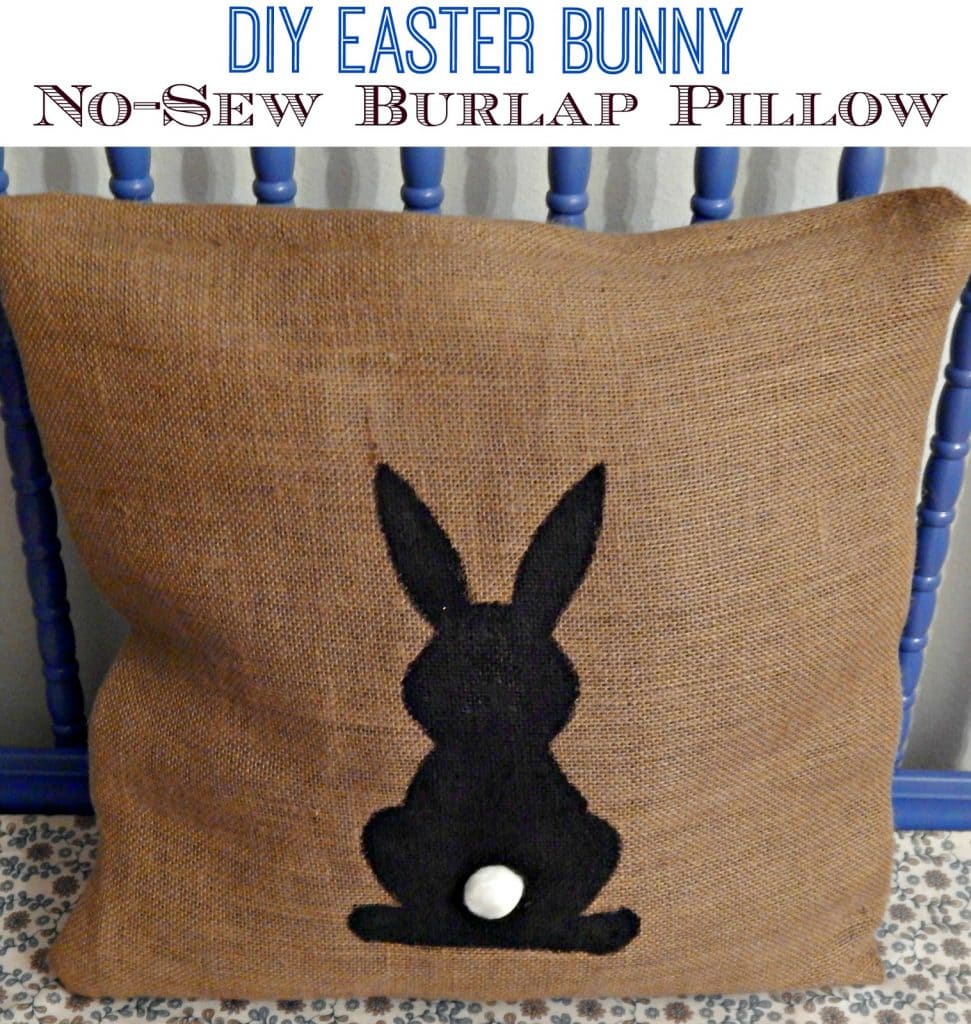 I decided to make a cute Easter Bunny No-Sew Burlap Pillow . I just love decorating for the holidays! I found the no-sew Burlap Pillow tutorial at Vintage News Junkie here. Candace, did an amazing job explaining how to make the no-sew pillow. Follow her directions to make the pillow. To make the cute Easter Bunny I found the template here from Holly at 504 Main.
Supplies needed :
Burlap
Pillow
Black Fabric Paint
No-Sew Hem Tape
White Pom Pom
Cardboard & Aluminum Foil
Sponge Brush
Small Tip Brush
Black Marker
To make the Easter Bunny Silhouette follow the following directions: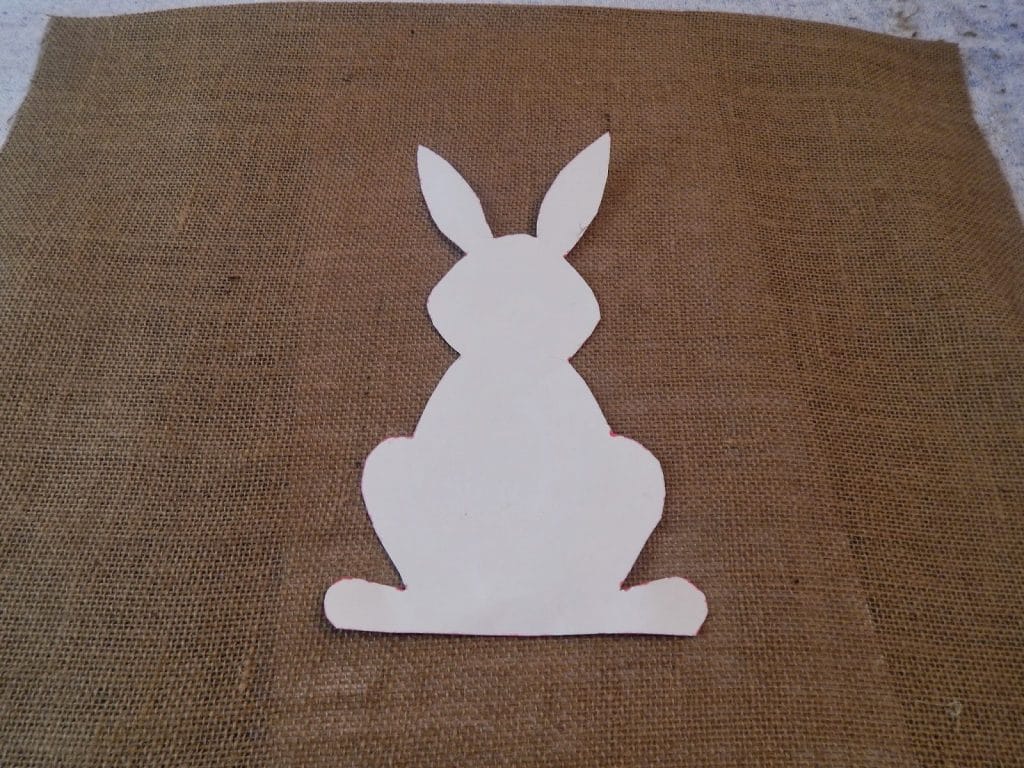 After, you make your no-sew pillow turn it to the correct side.
Cut your bunny template out . Tape aluminum foil to a piece of
cardboard placing it inside the pillow cover .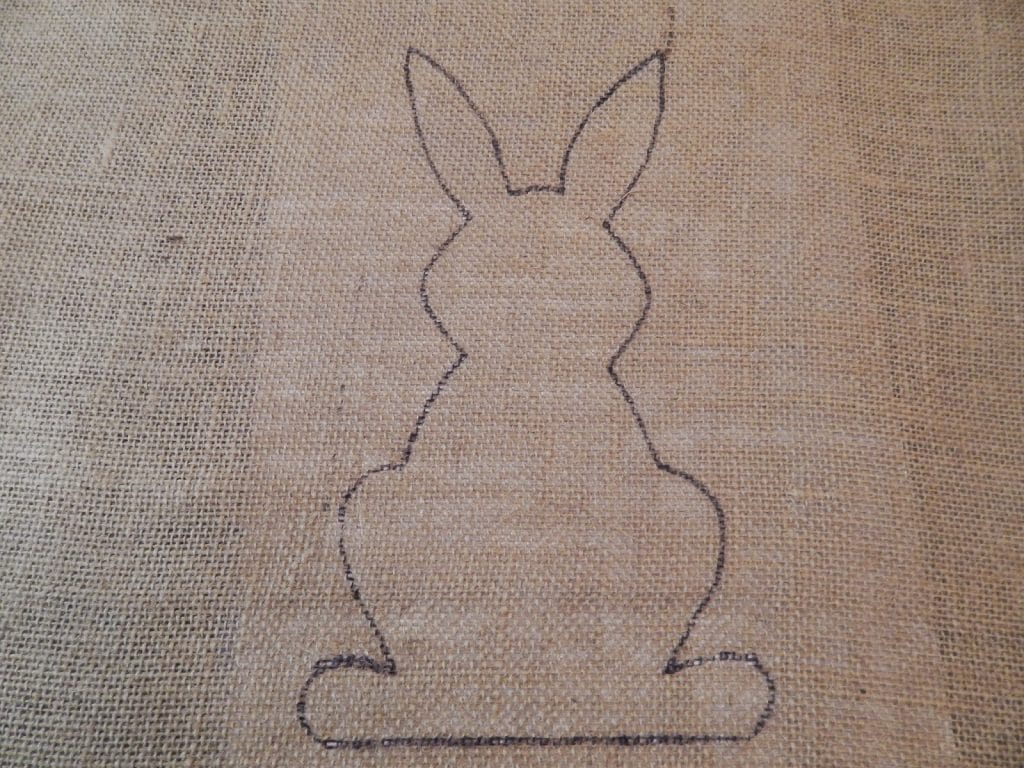 Trace your bunny on the burlap with a black marker.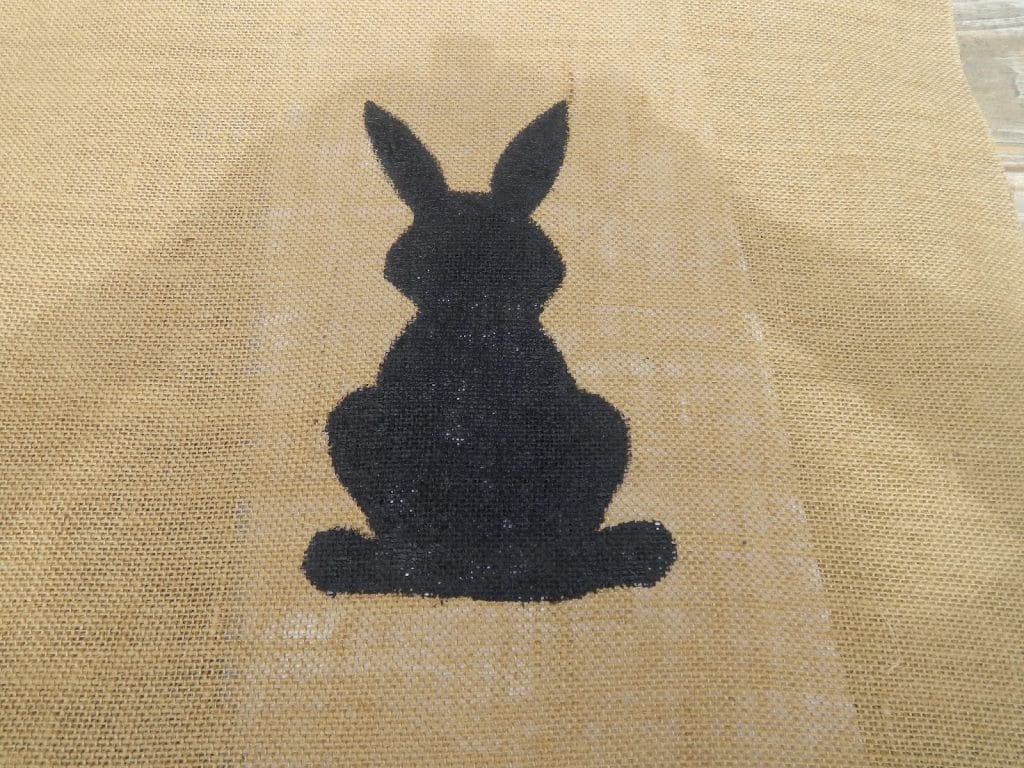 Use black fabric paint with a sponge brush and a small tip brush to paint
your bunny and let it dry. I used a hair dryer to speed up the process.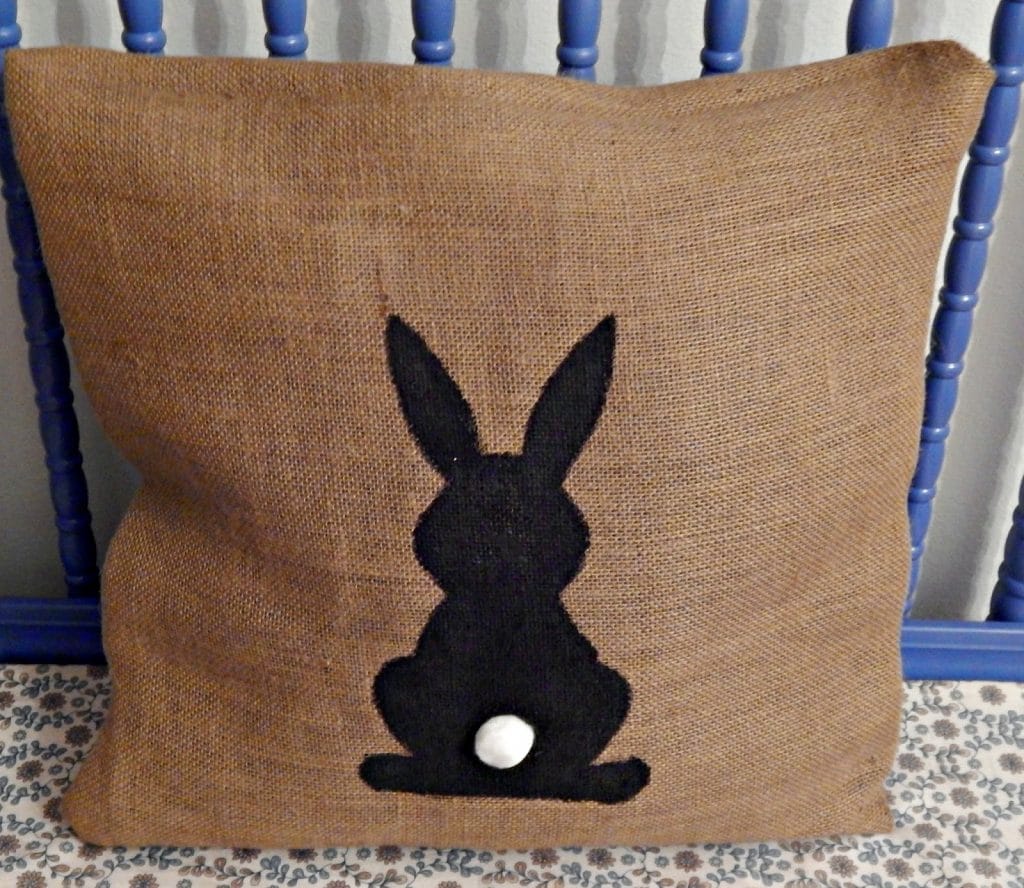 Glue on your Cottontail (Pom-Pom) . What do you think?
What do you make with Burlap?
I love my new no-sew Peter Cottontail Burlap Pillow!
Have a Hoppy Easter,
Kim