These fun and festive Easter Printable Bag Toppers are perfect to print out and staple to a ziploc bag. They make an adorable party favor or nice gift for some bunny special for Easter.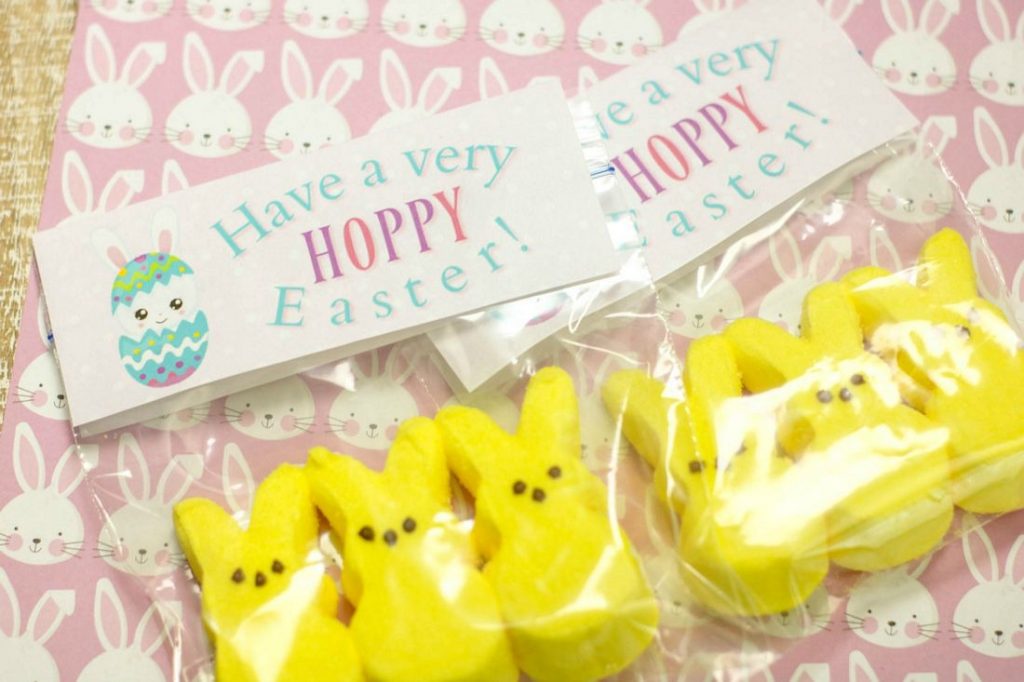 The Easter Bunny usually brings chocolate and different color Peeps to my son for Easter. Those cute sugary and fluffy marshmallow Peeps happen to be one of my son's favorite Easter candies. So, I figured this year he could share his favorite Easter candies with his friends by giving them each their own treat bag filled with those cute marshmallow bunnies.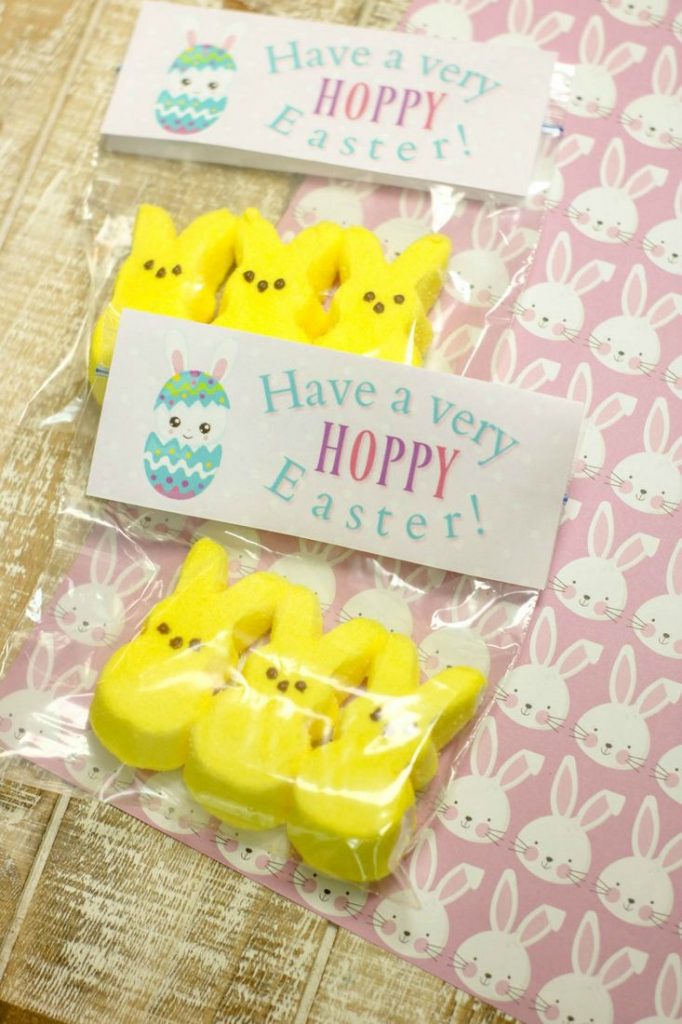 Additionally, besides printing out the Easter Printable Bag Toppers for gifts, they would make excellent place cards for guest at Easter dinner. You could write each person's name on the back of the toppers and place the bags where guest sit.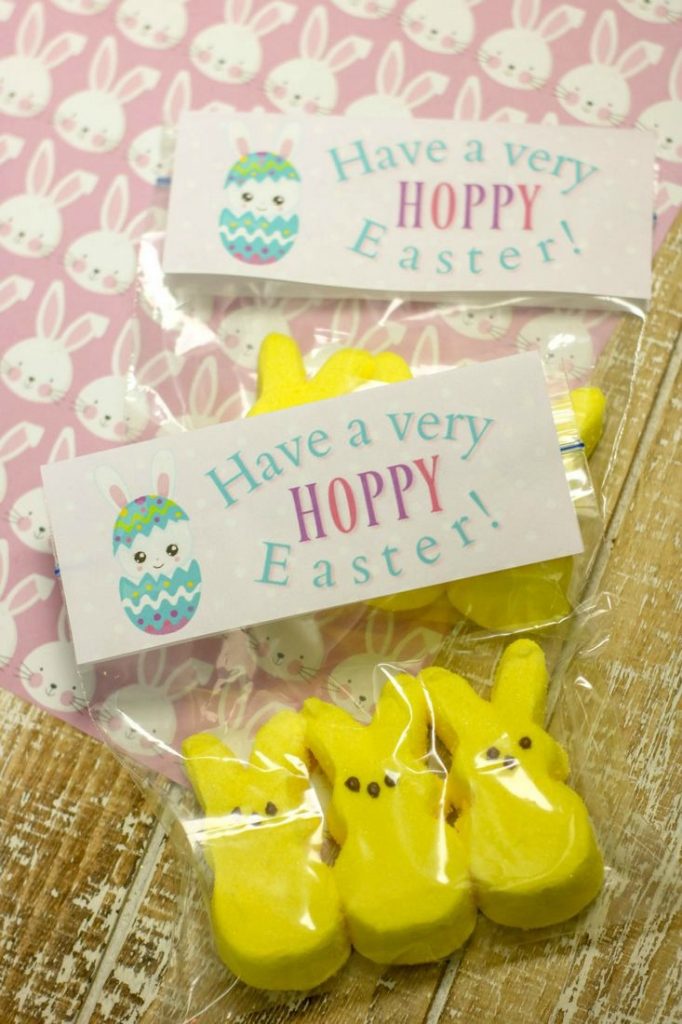 How to Make Easter Printable Bag Toppers
First, you'll need cardstock, a printer, Ziploc sandwich bags, and scissors. Second, print out the printables. Third, collect the printables from the printer and cut them out.

Next, fill the bags with PEEPS. Use different color Peeps to fill the bags for a more festive look. Last, fold the PEEPS Printable Bag Toppers over each baggie, and attach by using a stapler or tape. Additionally, you can let your child signed their name on the back of each treat bag topper if given them out as a gift.
Note – you also use twistable bendy bunnies for a non edible gift.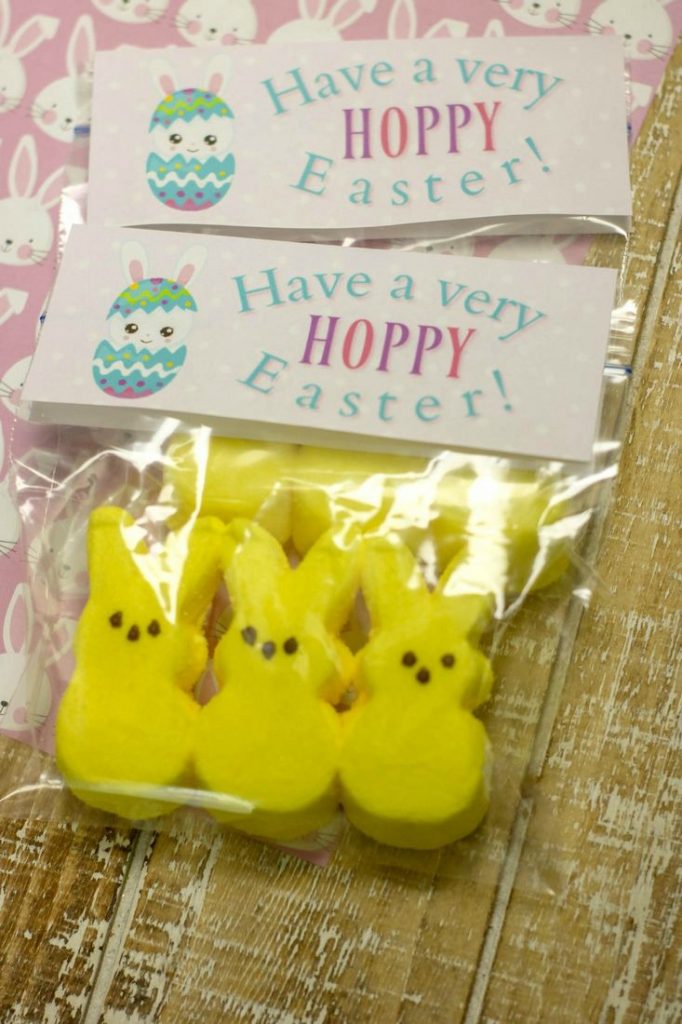 Aren't these printable bag toppers adorable? Download the HOPPY Easter printable bag toppers out here free. And, find the PEEPS candy and the bendy bunnies online at Amazon.
PIN ME: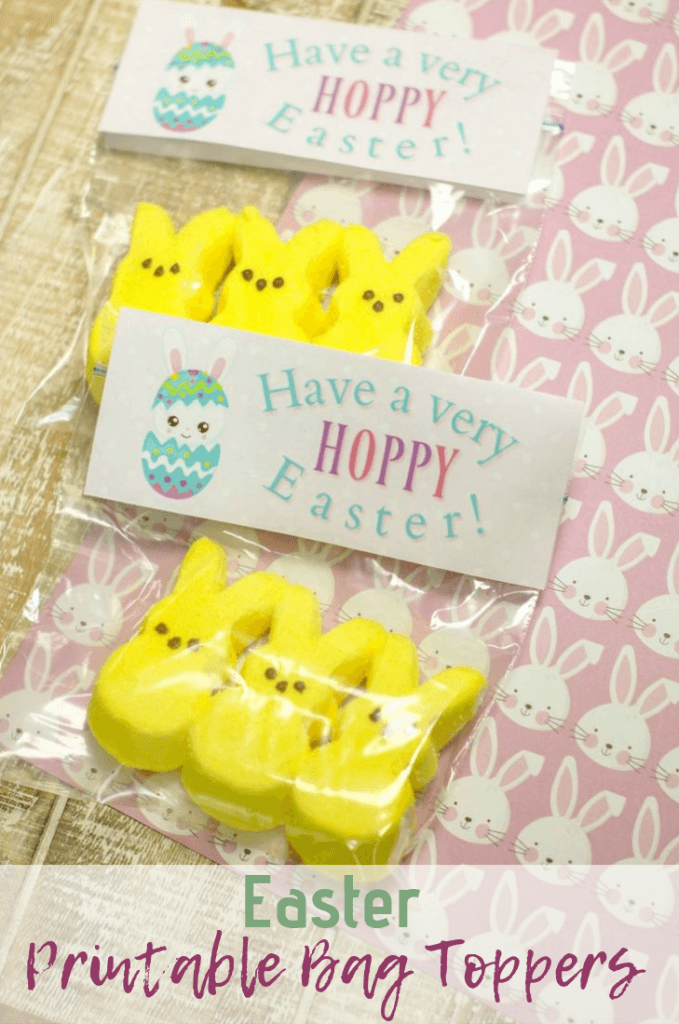 Check out my other printable Easter bag toppers and printable gift tags.