This Carrot Apple Ambrosia Salad is a sweet and simple side dish to make. It's the perfect ambrosia salad to feed a crowd at any gathering.
Guest will be raving about this carrot apple salad and begging for the recipe.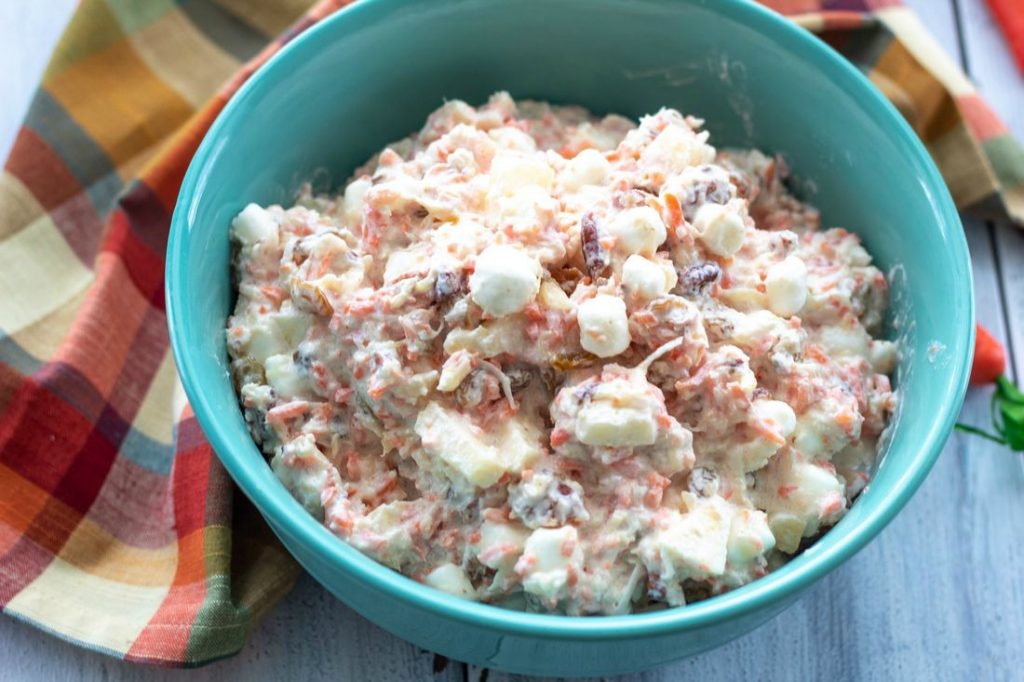 My family loves this Carrot Apple Ambrosia Salad.
This delicious sweet tasting salad is filled with shredded carrots, raisins, apples, coconut flakes, marshmallows, pineapple, and pecans.
It makes a great addition to any meal and an excellent side for Easter dinner.
Guest will never be able to tell the ambrosia salad has sour cream in it.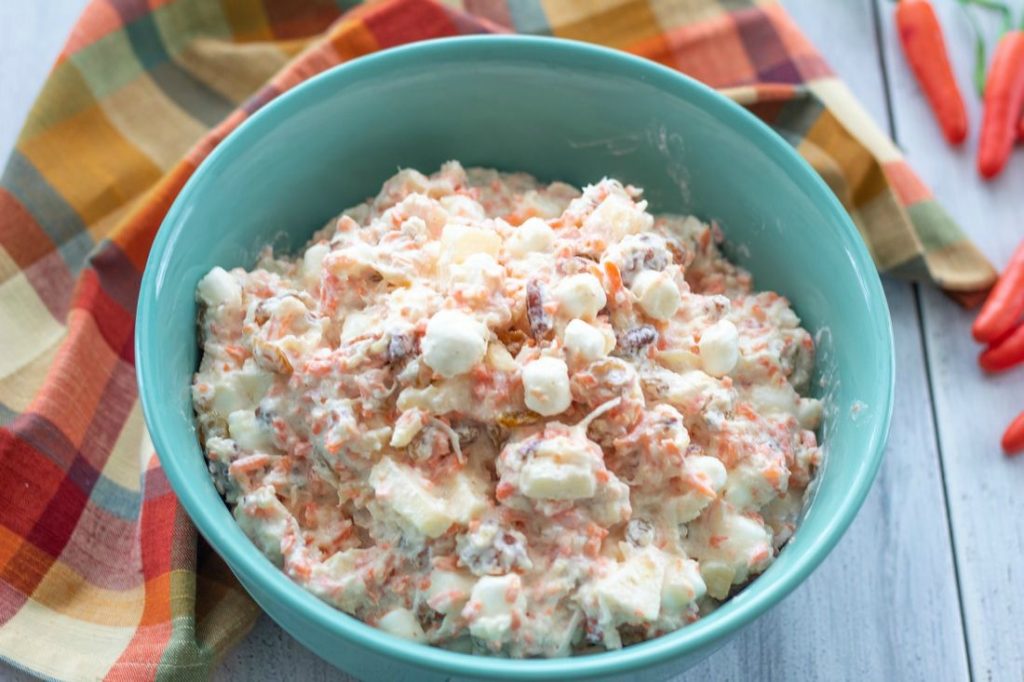 How to Make Carrot Apple Ambrosia Salad
This classic ambrosia salad recipe can be made the night before you need it.
Just fix the apple carrot salad and place it in the fridge overnight.
Stir in the marshmallows before serving.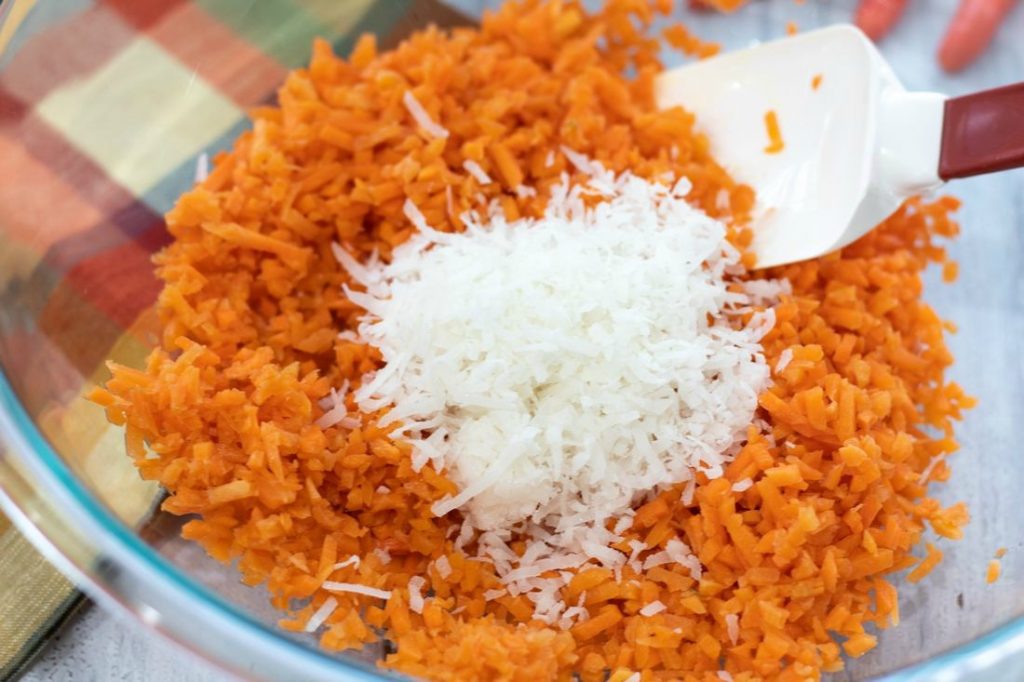 First of all to make the salad grate four large carrots or use a bag of shredded carrots and grate them using a food processor on the pulse setting.
Second, put the grated carrots and a cup of sweetened coconut flakes into a large mixing bowl.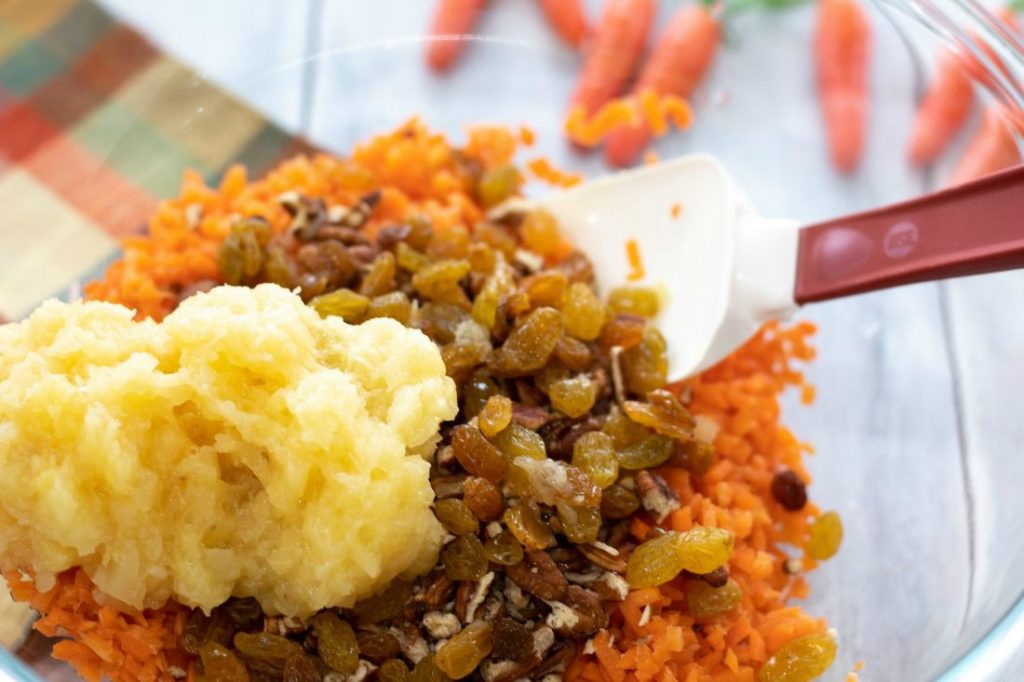 Third, add crushed pineapples, golden raisins, and chopped pecans to the bowl with the carrots and coconut flakes.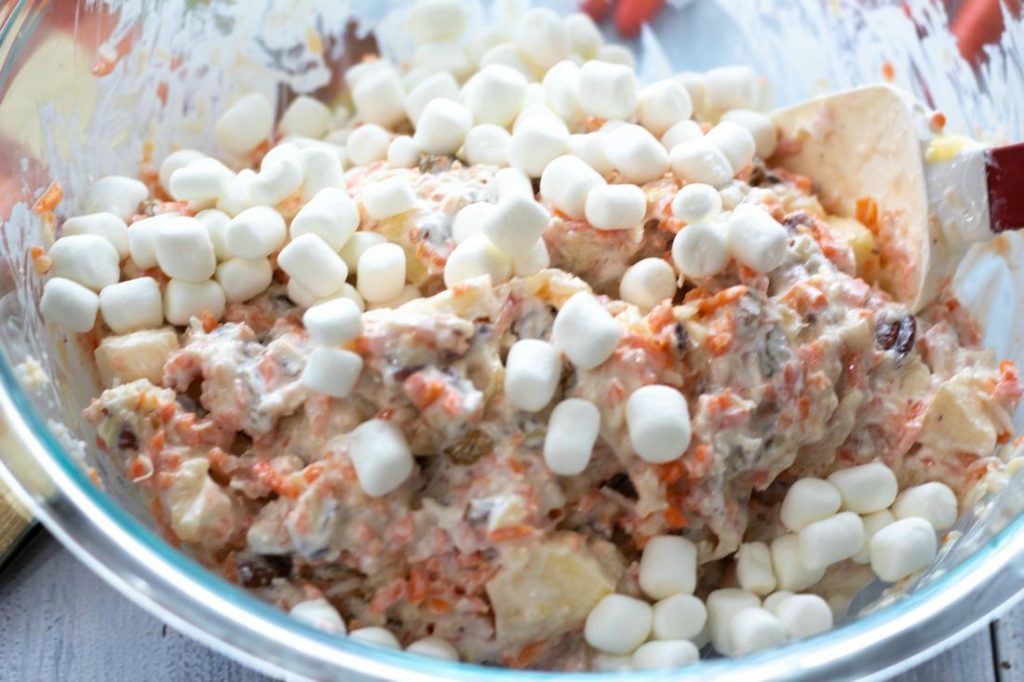 Last, add the chopped apples and sour cream. Next, combine all the ingredients.
Chill the salad in the refrigerator for several hours or overnight when you're ready to serve the ambrosia salad stir in the mini marshmallows.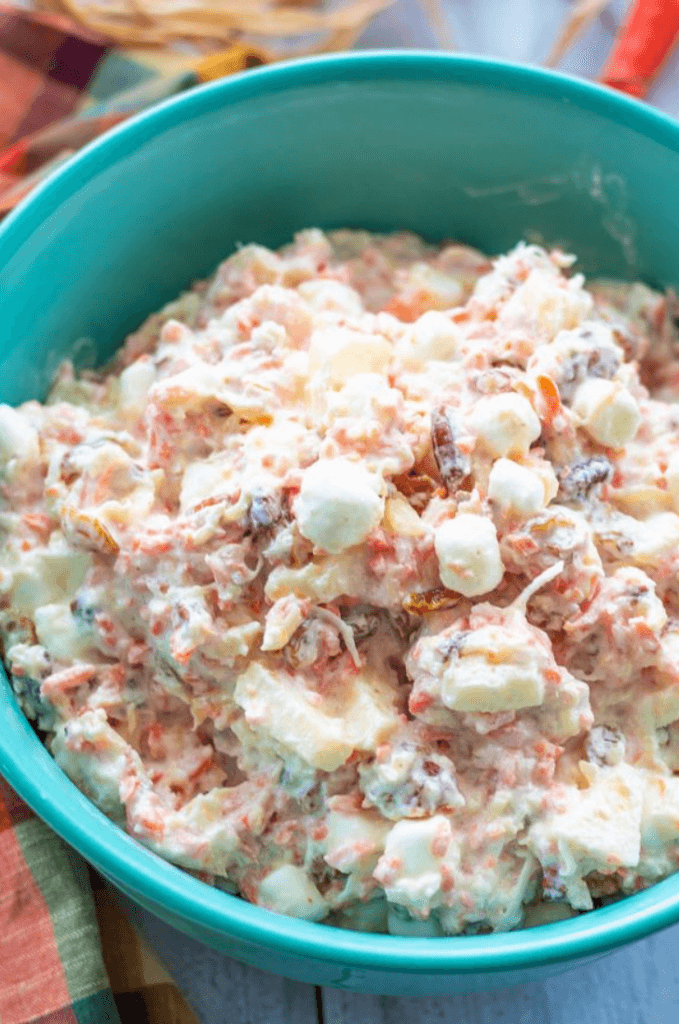 I hope you enjoy this recipe. It's a sweet and delicious side dish that can be eaten as dessert too.
Perfect for potlucks, picnics, or served at holiday gatherings.
Also, this is a great recipe for kids to help make.
more recipes for you
PIN ME: