Cheesy Rigatoni Sausage Bake is a simple and easy recipe that's easy to throw together when you need dinner quick.
This baked rigatoni dish is chock full of cheesy goodness and Italian Sausage.
The whole family will love this tasty dinner option!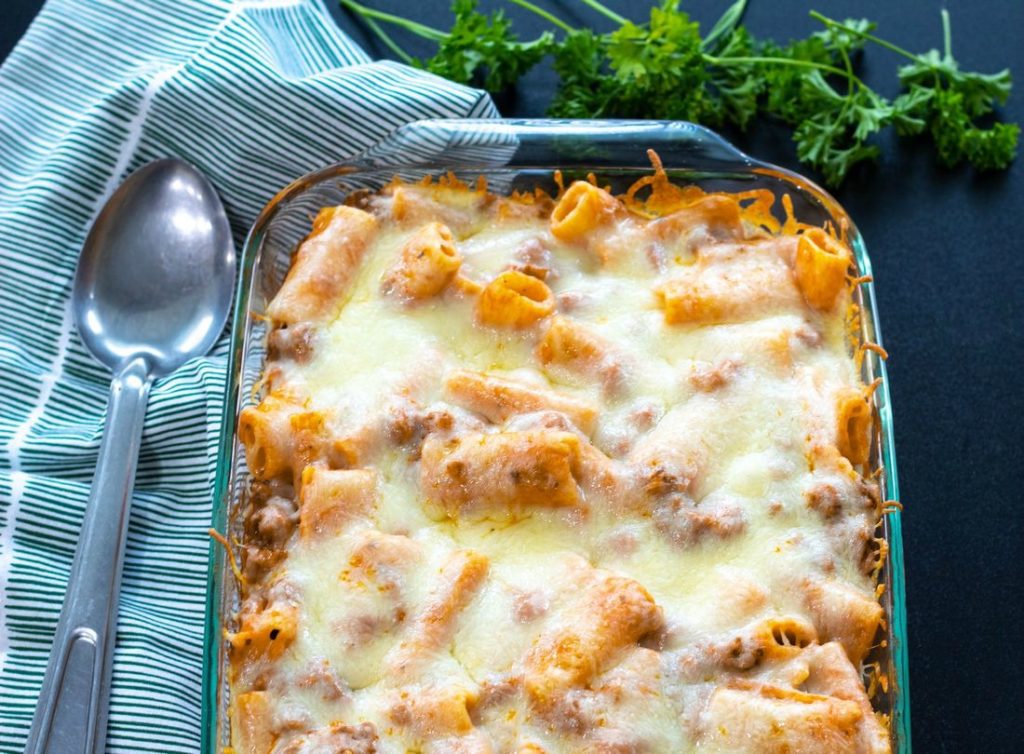 If you love food with layers of ooey gooey cheese then this baked rigatoni with ground sweet Italian Sausage and Ragu Pasta Sauce is for you!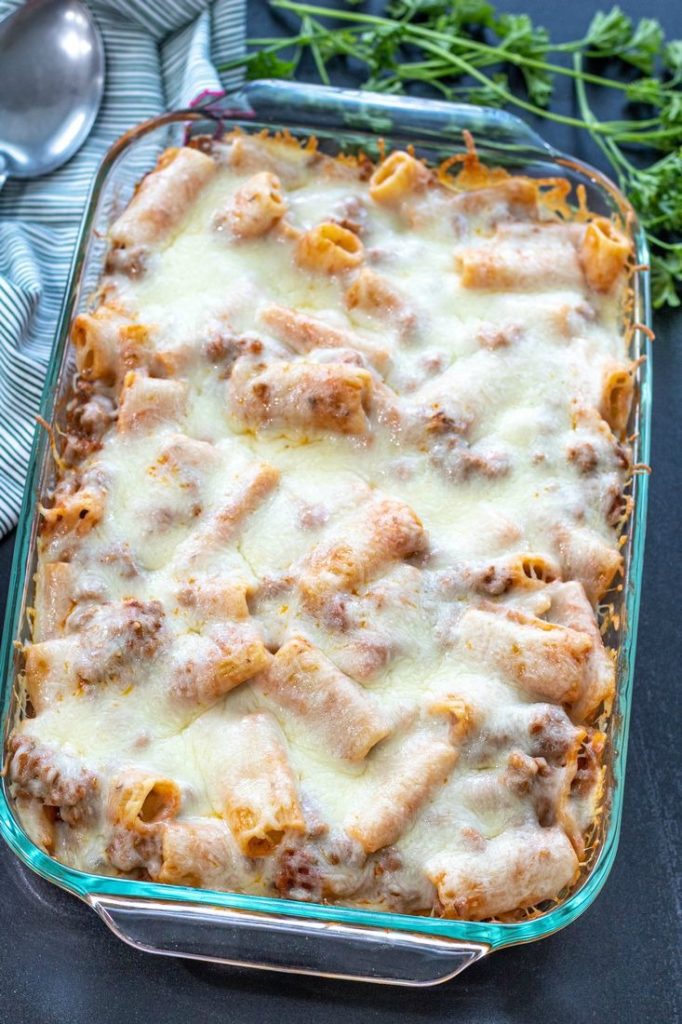 This simple recipe tastes AMAZING and only uses four ingredients and cooks in 25 minutes or less.
It's a budget-friendly recipe that feeds a crowd. It's also perfect for leftovers.
My family loves this cheesy sausage pasta bake that they request it often. Most of the time, I use rigatoni pasta shells.
Though, sometimes I have been known to use bowtie pasta or penne pasta.
No matter what kind of pasta shells I use I make sure to use lots of cheese just like I did for my Cheesy Taco Penne Ziti recipe.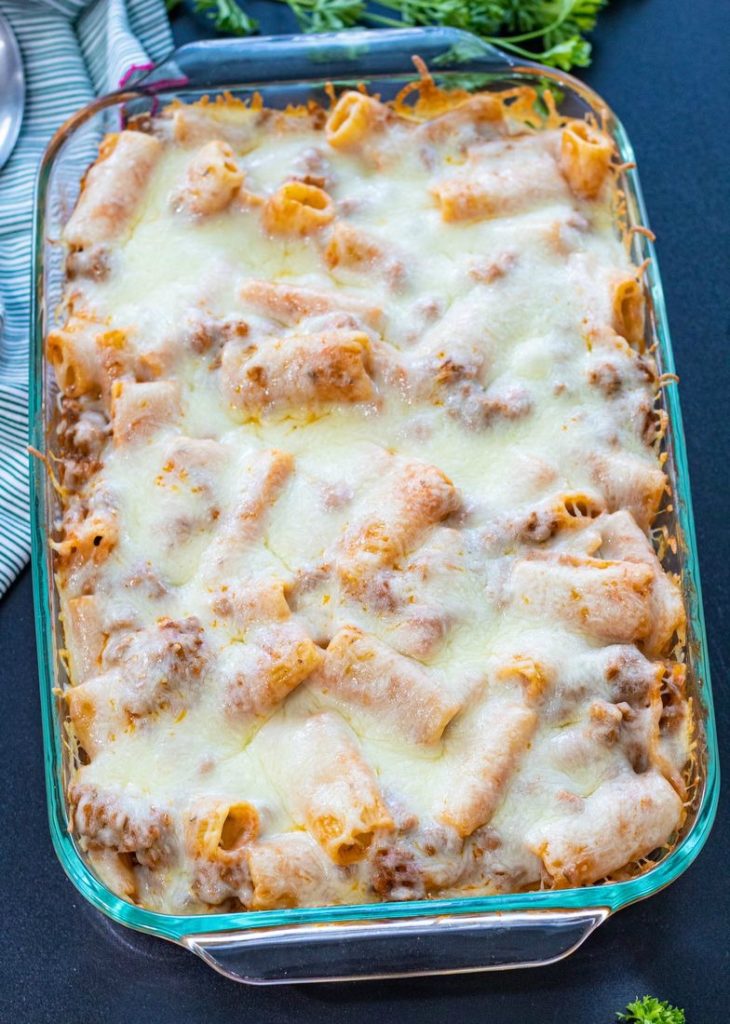 What is In Cheesy Rigatoni Sausage Bake
Ground Sweet Italian Sausage
Ragu Pasta Sauce
Kraft Natural Cheese Italian Five Cheese Shredded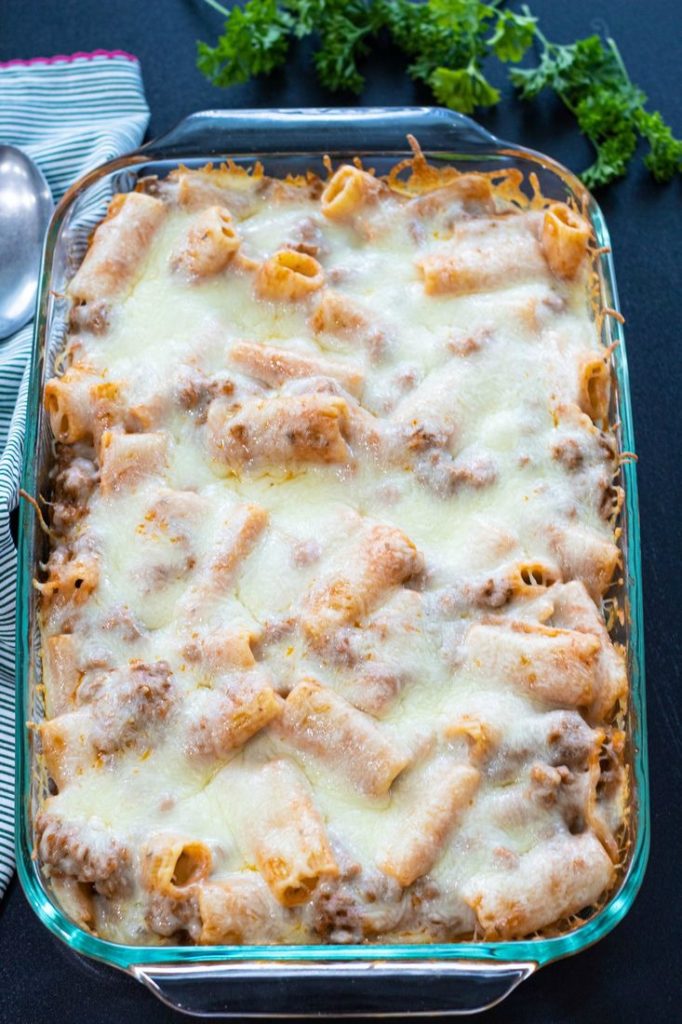 This recipe is by far the best-baked rigatoni recipe! Usually, it tastes excellent without adding extra seasonings to it like salt and pepper.
You could add fresh garlic, bell peppers, and onions to the pasta recipe if you wanted.
I never do. The pasta sauce I buy is chunky and has all the veggies I want.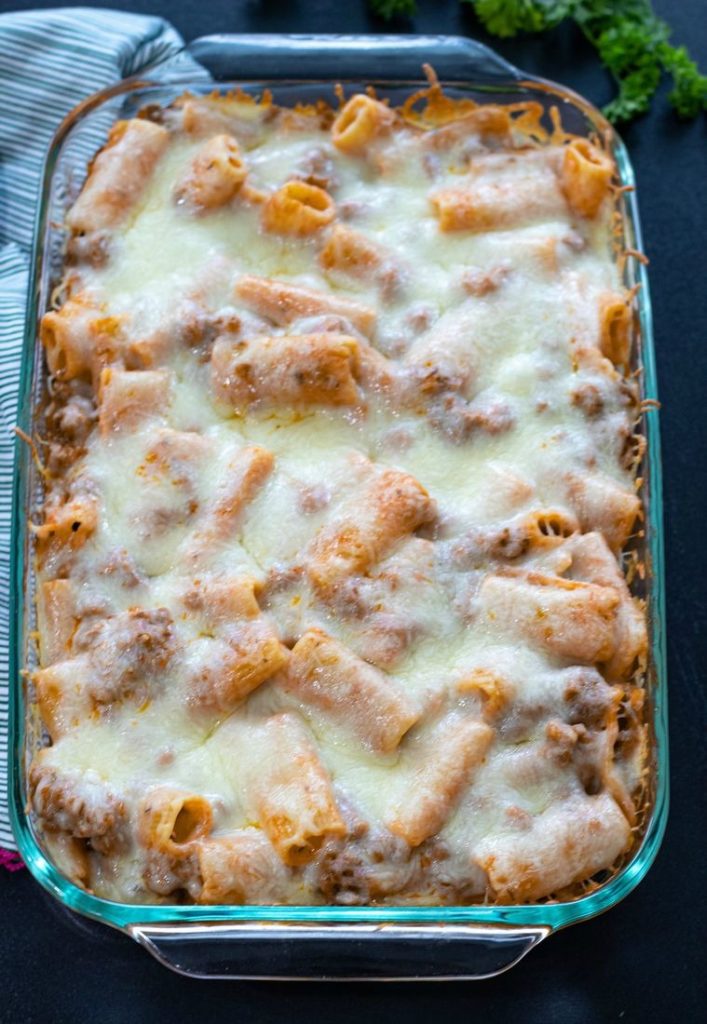 Also, I find the Italian Sausage to be seasoned enough without adding extra seasoning to the dish.
Always taste the food first before adding salt some sausages tend to be salty.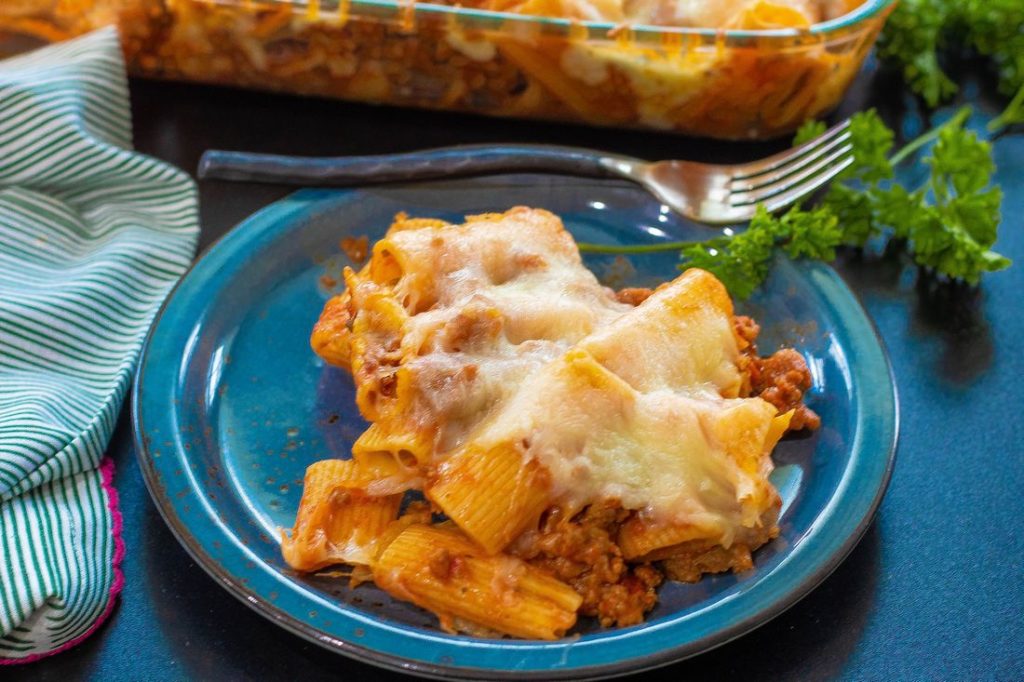 How to Make Baked RIGATONI
First, cook your rigatoni pasta according to the package. Once the pasta is cooked, remove it from the stove and drain it. Next, pour the pasta back into the pot and set the pasta aside.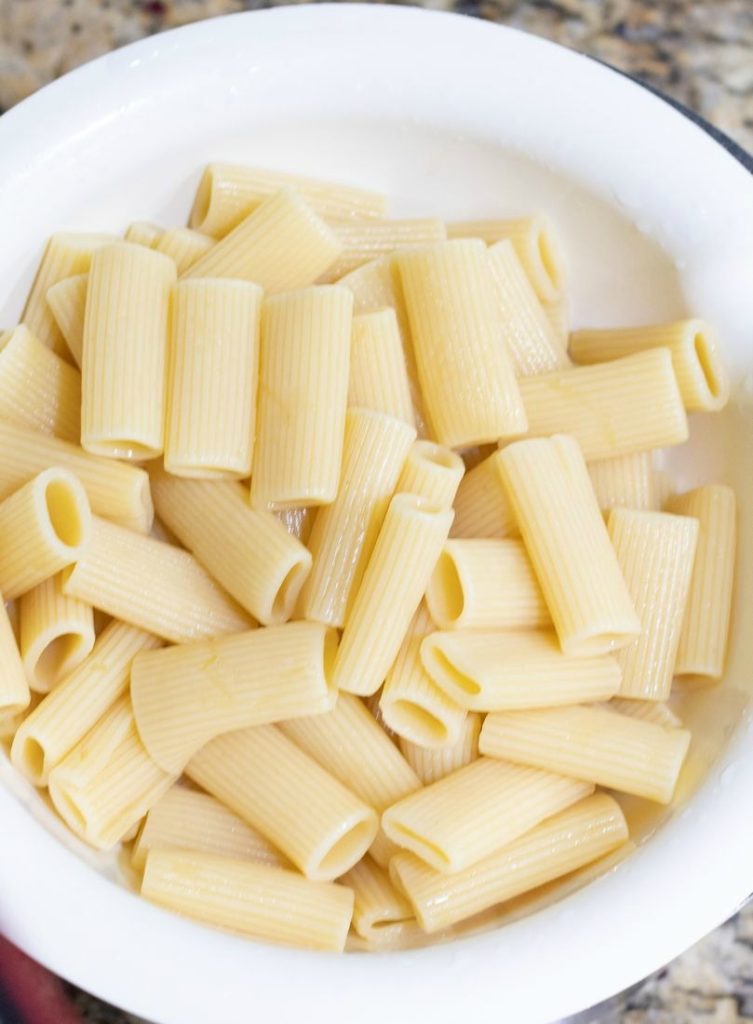 Second, brown the Italian Sausage. After the sausage is cooked thoroughly remove it from the stove and drain any grease.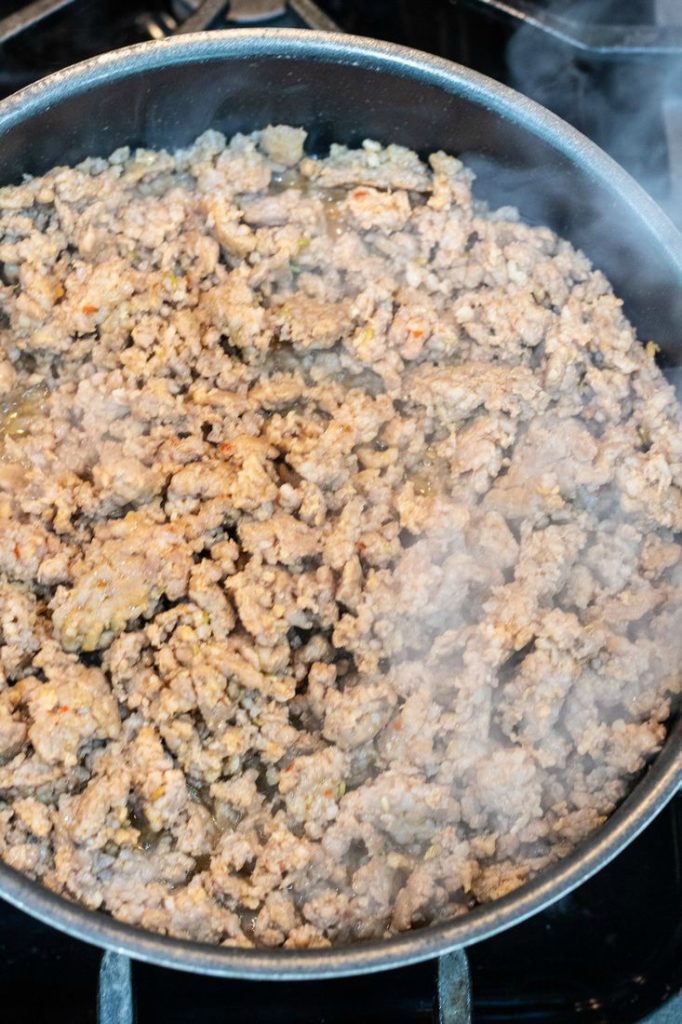 Third, pour the Italian Sausage into the pot with the pasta. Mix in 1 cup of the cheese.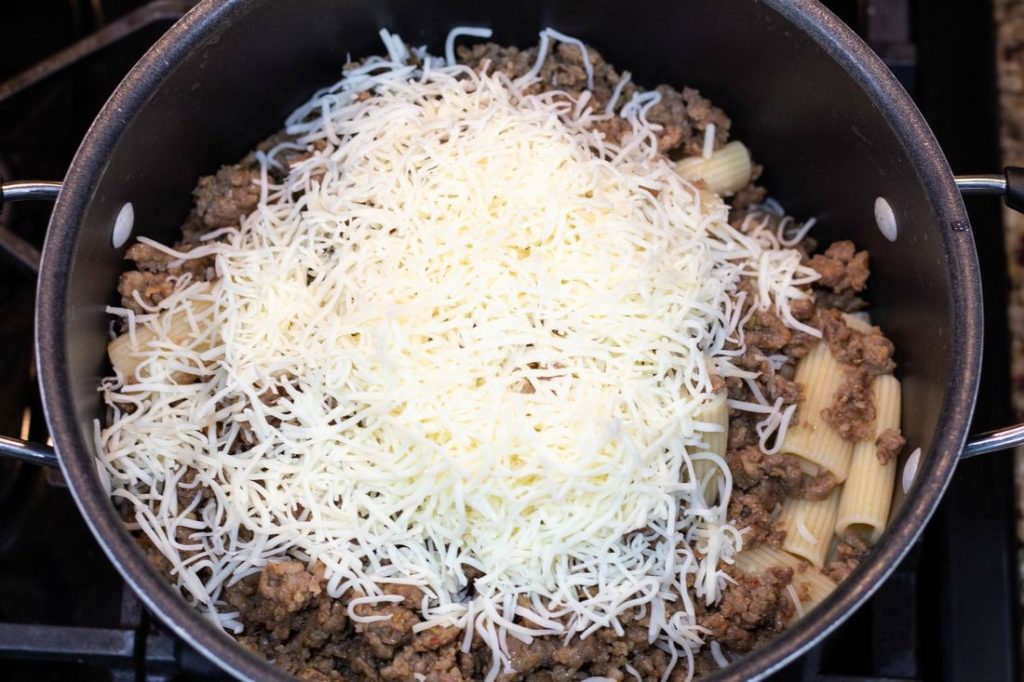 Fourth, stir in 20 ounces of Ragu Pasta Sauce. We used Ragu Chunky Pasta Sauce (Tomato, Garlic, & Onion).
I actually had a 60 ounce jar of sauce and measured out 20 ounces.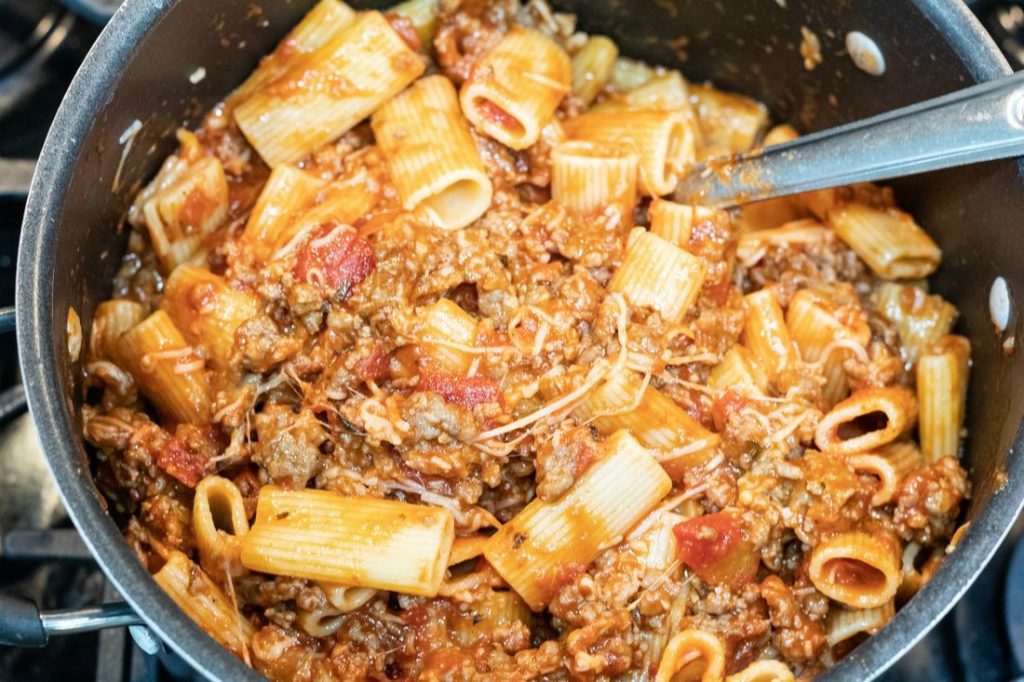 Fifth, pour the pasta and meat mixture evenly into a 9×13 glass baking dish.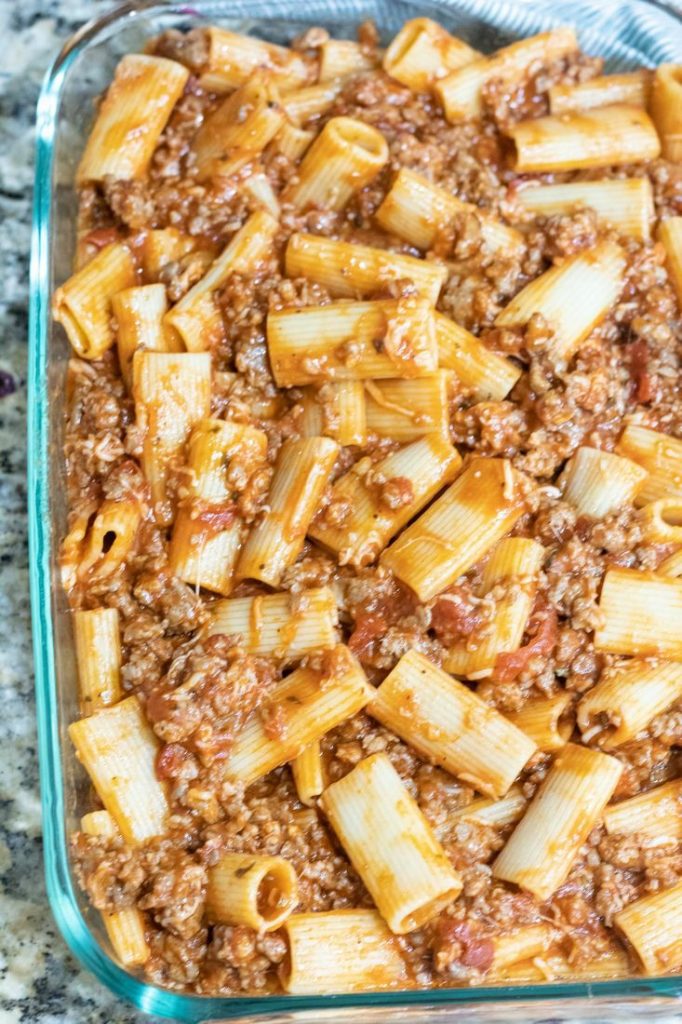 Last, spread 2 cups of the cheese over the pasta and meat mixture.
Bake the pasta casserole in a preheated oven on 350 degrees for 20-25 minutes or until the cheese is melted, and hot and bubbly.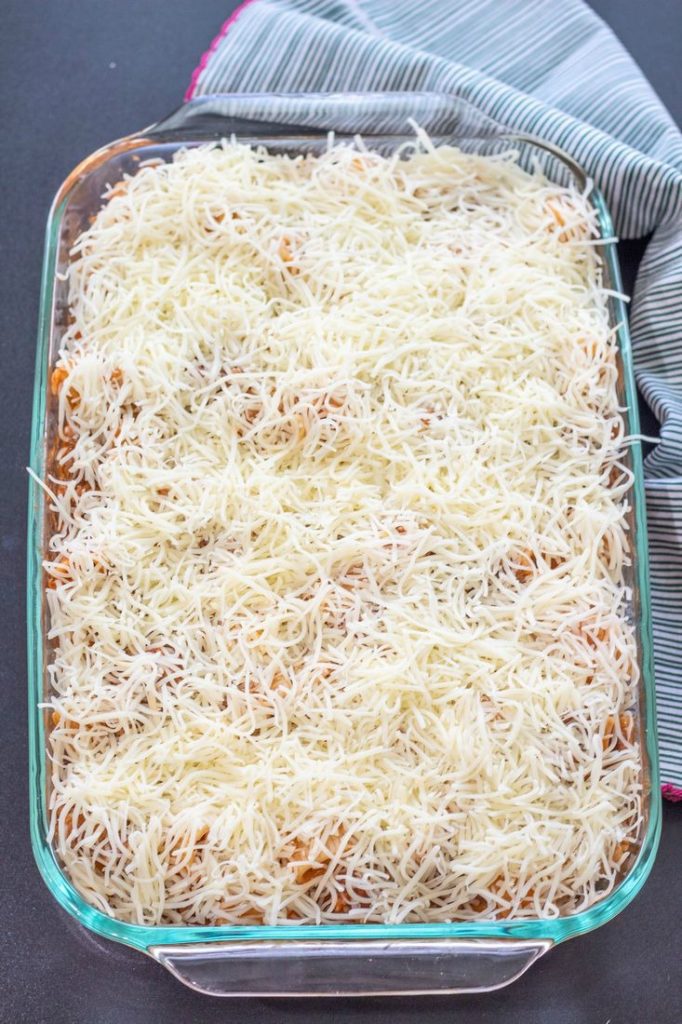 Doesn't the Italian Sausage Rigatoni look delicious?
It makes a great meal served with a side dish, salad, and buttered bread.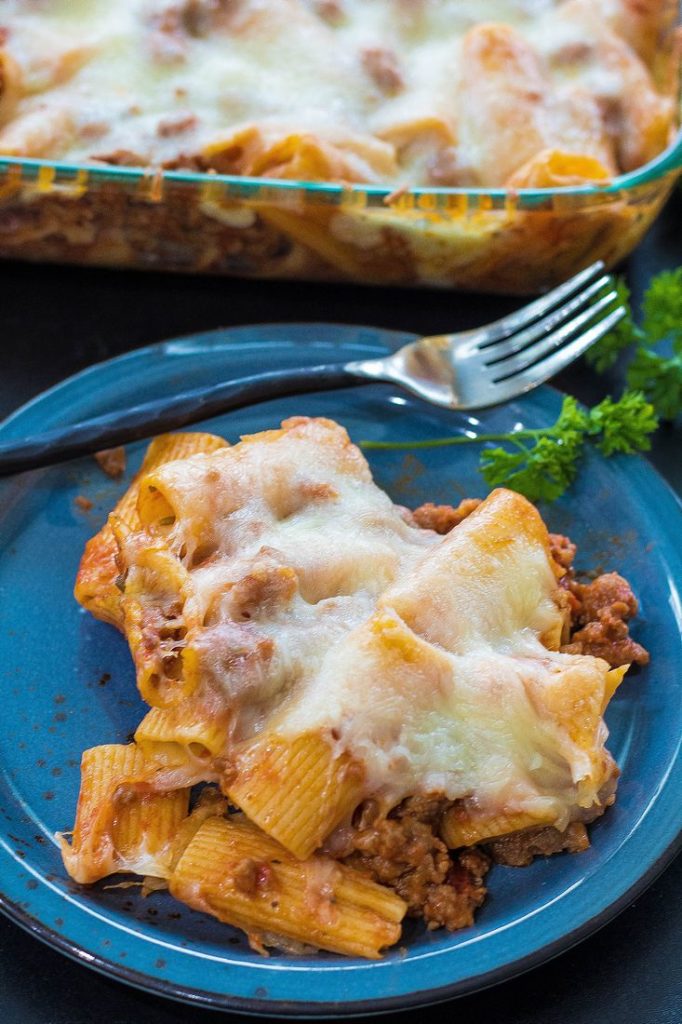 Can You Pre-Make The Baked RIGATONI?
Yes, you can! Let's say you have to pick the kids up from school then drive 2 hours to a doctor appointment.
And you know you won't have time to stand over the stove to cook dinner even though everyone will be starving and wanting a hot meal later that evening when you finally get home exhausted! So what can you do?

You can make the pasta recipe the night before, but don't bake it.
Cover the dish with cling wrap and refrigerate.
Take it out of the fridge when needed, let it sit on the counter for 5 minutes then bake it!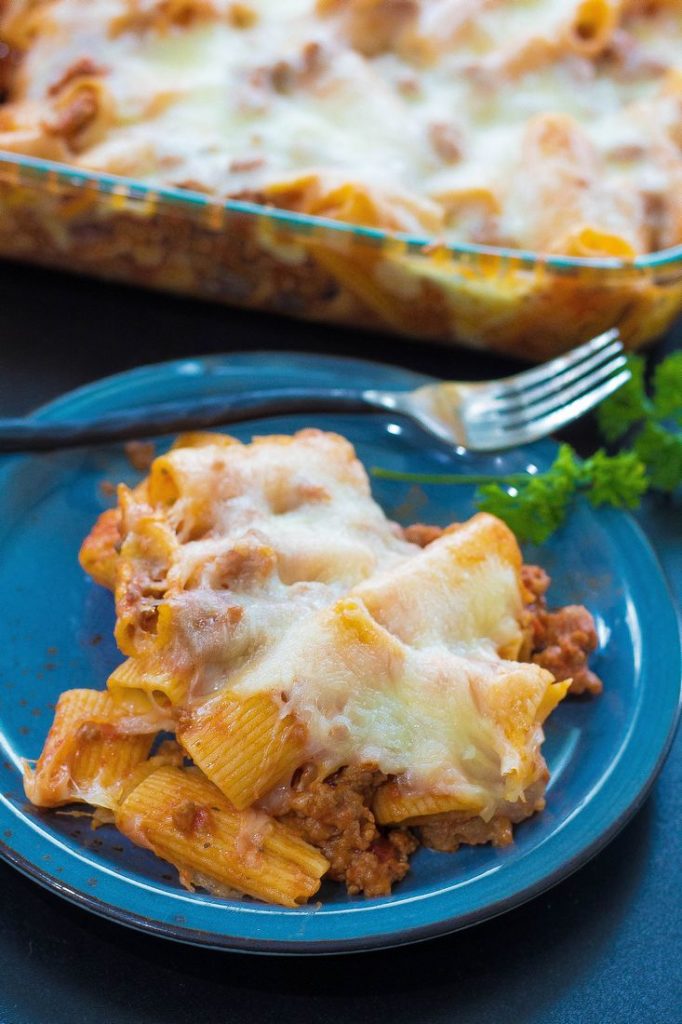 more pasta recipes
Pin Me